Ever wonder what a day in the life of a trainer is like? Take a look into a daily routine of Kristina Alai, Club Manager and Personal Trainer for the Bay Club San Francisco Campus.
Wake Up Call
The day starts bright and early for Kristina. Her 5:00 AM wakeup puts her into gear before the sun is up. "Sleeping in for me means getting up at 5:30," she laughs.
You might wonder what could get someone out of bed this early everyday, but when you talk to Kristina, it's clear that her love for what she does is all the motivation she needs. "I love teaching my early morning IGNITE classes, or meeting a client for a morning training session. Helping people reach their fitness goals is so rewarding," she says.
Morning Sweat Session
Every Monday and Wednesday at 6:15, Kristina teaches the Bay Club's popular IGNITE group workout class,  a cardio and strength training circuit that she creates new playlists for each week. "So one of the ways I'll boost myself in the morning is by blasting my music for the class, and I'll mentally review the circuit I have planned."
On Tuesdays and Thursdays, her mornings are focused on client training sessions—and on her own training. "If I don't have an early client session, I'll get my exercise in. I like to get a good cardio workout in before having breakfast."
Breakfast Break
We know, you were probably just wondering…so when does this rock star eat breakfast? Where are the waffles in this schedule?
After teaching IGNITE or doing her own cardio training, Kristina takes a short break to enjoy her homemade protein pancakes. "They're a mix of egg whites, oats, blueberries and cinnamon. I make them the night before," she explains. "I also love matcha lattes." We're with you, Kristina.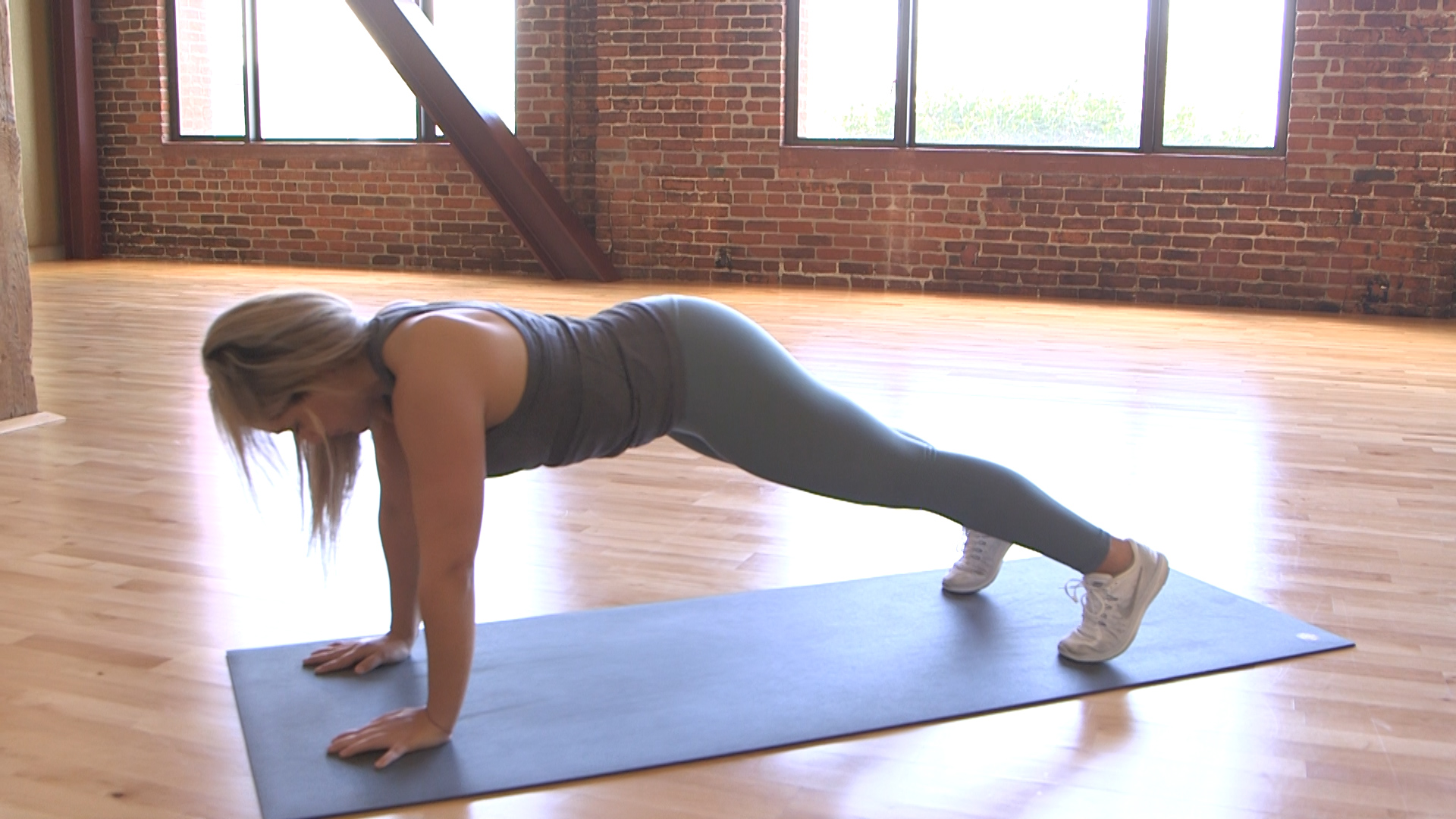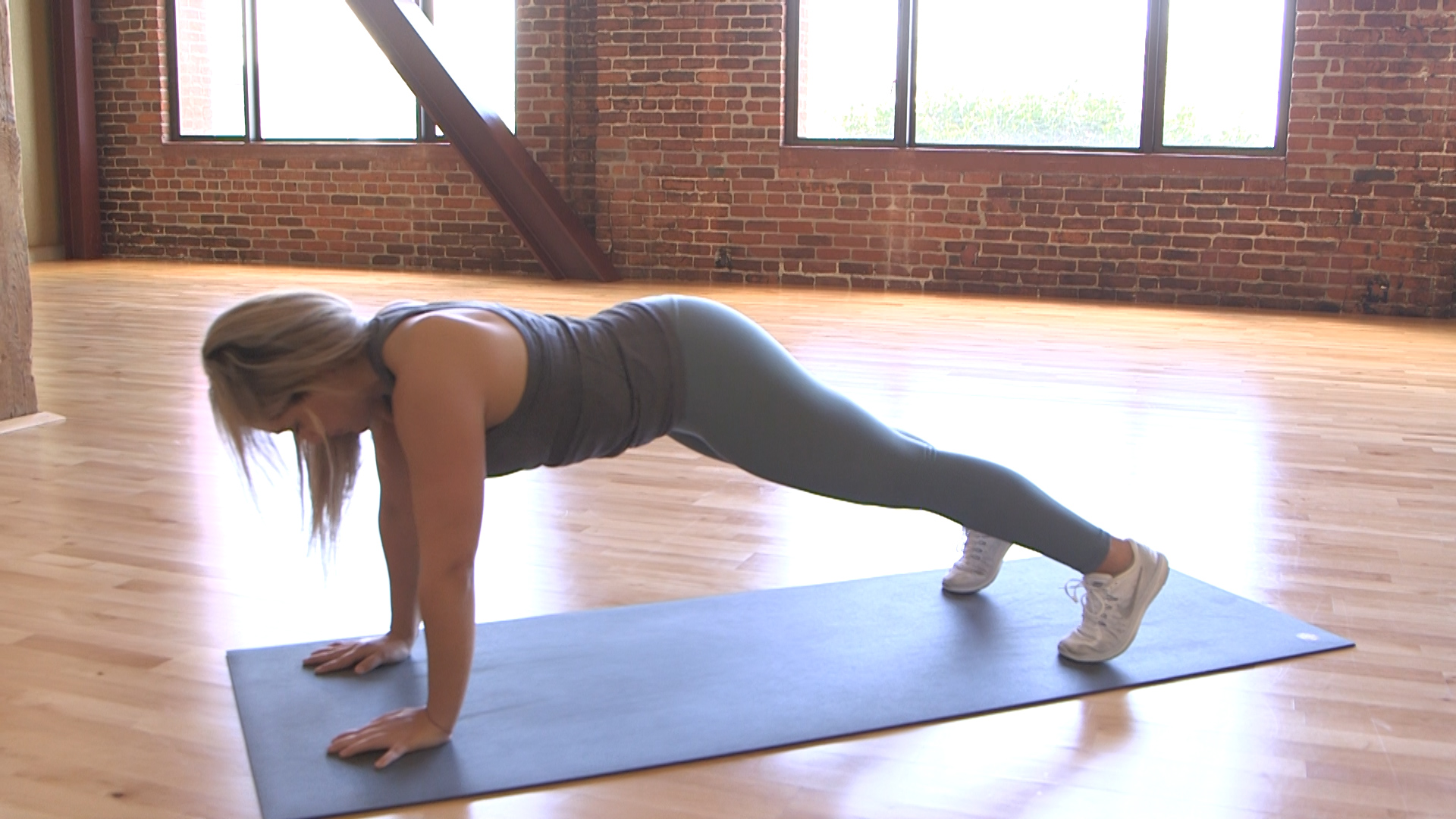 Training Time, All the Time
As one of the Bay Club's most experienced and sought-after trainers, Kristina teaches 60-minute sessions to members who are looking for all sorts of results in their fitness.
"I like that everyone is so different and unique. Bringing the fun in fitness is my goal—making fitness not a chore. I love giving clients that aha moment that they finally did a pull up or reached a personal goal."
She sees most clients twice a week, so her personal training schedule is pretty packed, beginning in the morning and continuing throughout the day.
Which explains why Kristina isn't much of a meal person….
A Busy Schedule Calls for Frequent Snacks
As the AGM for fitness, I also am in charge of all new member on-boarding and I connect all new members with a personal trainer and an introductory Pilates session. I also oversee the group fitness at the tennis club, and I oversee the trainers at the tennis club, as well.
"I don't really do a big lunch or dinner," she says. "I usually have mini meals throughout the day. I eat when I can!"
Kristina's go-to staples are a combination of rice and protein, mainly poultry. She also incorporates a small snack during the day, which is usually an apple, almonds, and two eggs.
With all this fitness and healthy food, we had to ask, does Kristina ever just splurge?
"Oh yea! I have a splurge meal every weekend. I love sushi…and Cinnamon Toast Crunch." 
Winding Down for the Day
"I like to review my client's progress at the end of each day. I'll send them all the workout information we did, and details that help them track their progress, like increased weight or a new milestone reached. I also ask for a sore report: A text they send me the day after their workout to tell me what's sore or where they feel our workout the most."
"After that, I prep for the next day so I'm ready to in the morning. I'll prep my meals, get everything organized, take a shower, and go to bed."
With Kristina's jam-packed days, we bet it's not hard to fall asleep at night!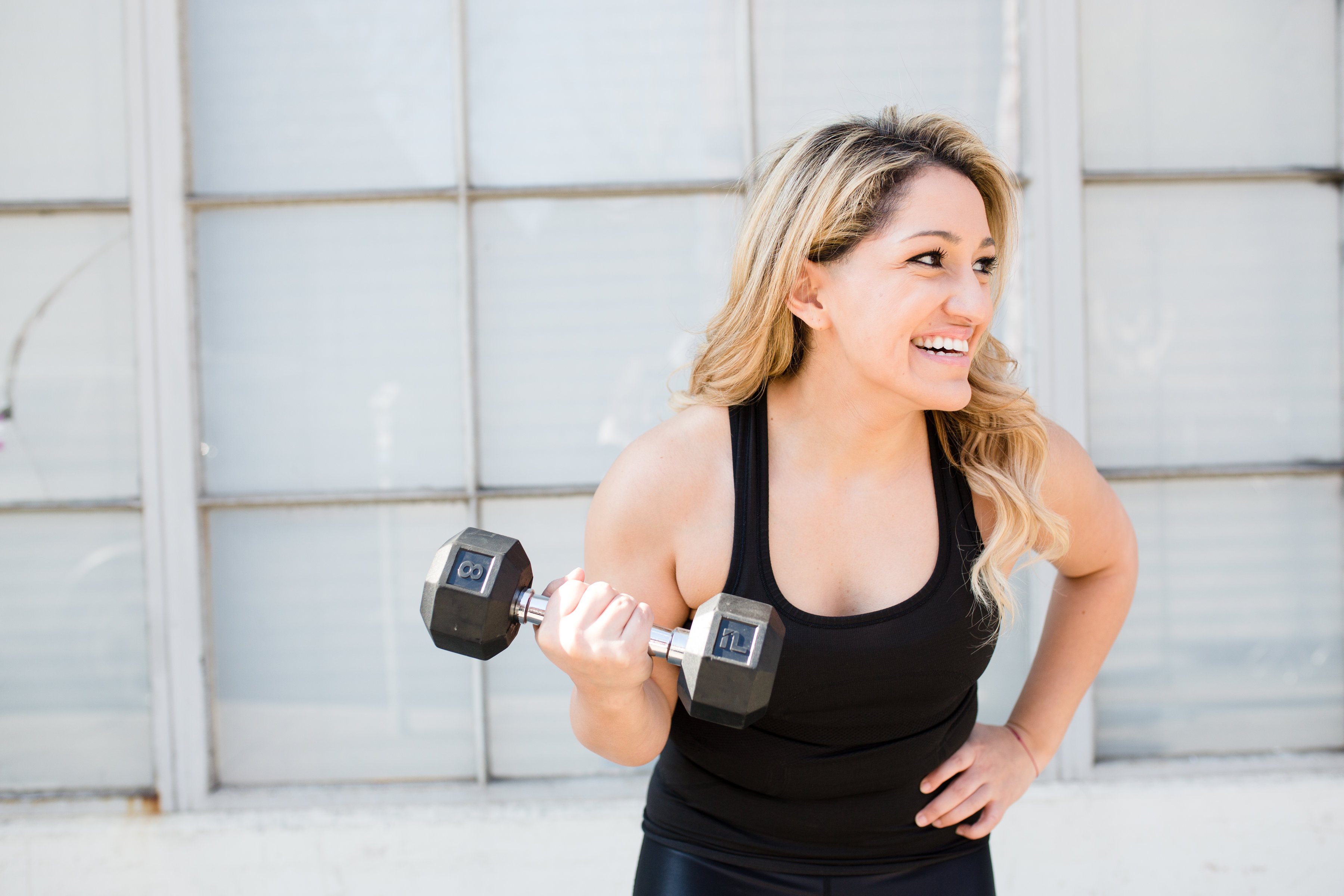 Want to try one of Kristina's killer classes?
She teaches IGNITE at Bay Club San Francisco every Monday and Wednesday at 6:15 AM, and every Monday and Friday at 12:15.
You can also reach out to schedule a personal training session. Maybe she'll share her protein pancakes with you after your workout!