A few months ago we featured all the latest and greatest details on The Clubhouse, the exciting new space we've reinvented for Bay Club kids. We shared a lot about the reimagined experience for kids at The Clubhouse, from sports and games and hands-on science experiments to age-related kids zones that will feature everything from puppet shows for toddlers to Group X-inspired fitness classes for tweens. And now you can do more than just read about all the fun in store: You and the kids can experience it for yourselves!
On Saturday, September 28, join us from 10:00 am­–2:00 pm at Bay Club El Segundo's Clubhouse Grand Opening! Open to members, non-members, and kids of all ages, this is the perfect introduction to the one-of-a-kind experience that awaits at the The Clubhouse.
"Our Grand Opening represents what a real day in the Clubhouse will be like," says Stacy Litteral, Executive Vice President of Family Programs. "We're demonstrating the same level of programming and engaging activities at this event that parents and kids can expect on any ordinary day. We'll also have the same staff there who kids can expect to see on a day-to-day basis."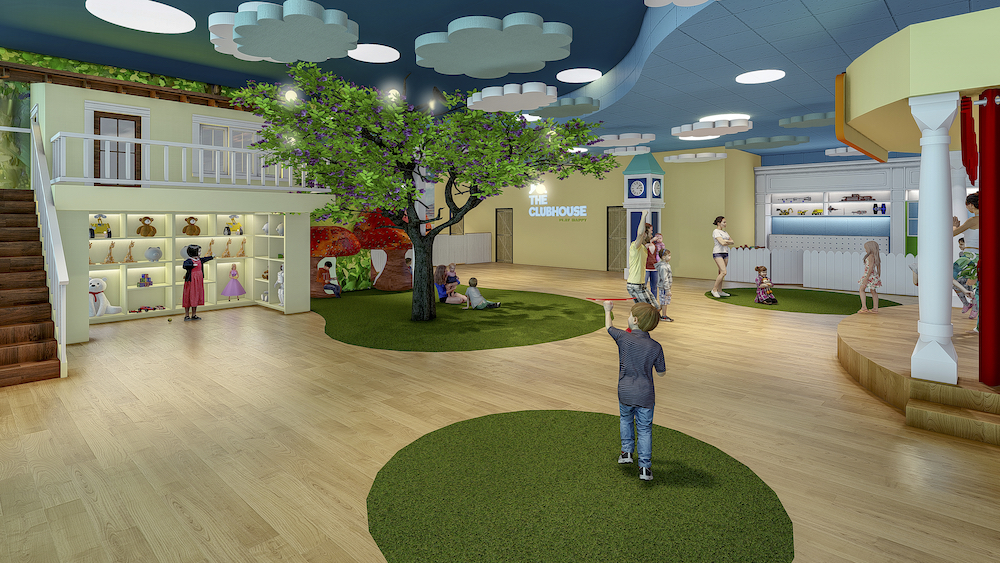 So what else can you expect at this day full of fun? To start, all kids will be given a custom Clubhouse backpack that they can tote around to each activity station, where they can collect awesome swag like slap bracelets, stickers, bubbles, temporary tattoos…just to name a few! They'll even be able to try their hand at our arts and crafts station, where they can personalize their gear by decorating their new backpack or T-shirt.
Each activity station will feature a new theme. We'll have a balloon animal station, face painting station, a cooking station where kids can get a little messy with delicious cups of "worms in the dirt," a science station featuring gooey slime and hands-on experiments, and so much more!
If you're little one loves live entertainment, this is the perfect event! We'll be presenting our first-ever real-life stage with hourly performances by a magician, a baby shark dance party, and a ribbon-cutting ceremony—after all, this is a grand opening!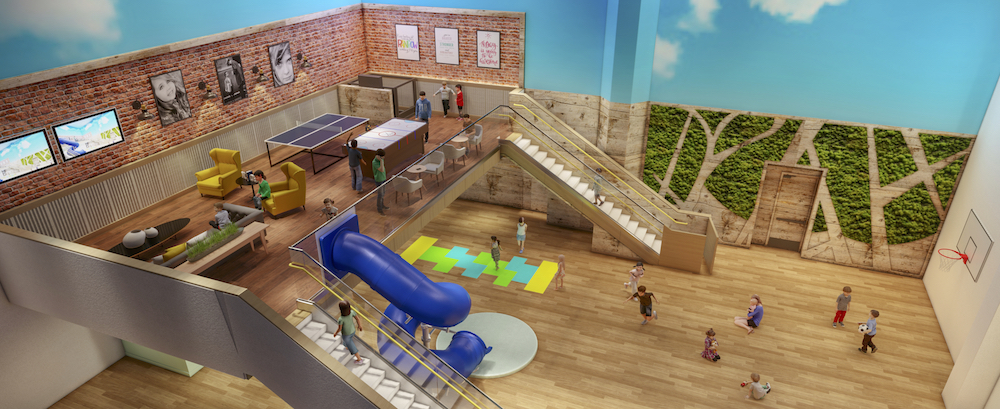 Because we want all of our Bay Club kids to get a feel for The Clubhouse experience, we're also opening each of our Kids Zones, focused on age-related fun. From the live puppet show in our toddler zone, to the teen Zone that will feature air hockey, video games, and a photo booth, we want to show you that there's something for every age and interest at The Clubhouse!
Of course, this is the Bay Club, and we know every good party includes great food! We'll have a full buffet of kids' kitchen favorites, including corn dogs, hot dogs, milk and cookies, popcorn, veggies, grilled cheese, DIY desserts, and more.
And don't worry, if your kids need to burn off all that yummy food, we've got plenty of fuel-burning fun to keep them active. In addition to an awesome obstacle course, we'll have our basketball court open for Group Ex-inspired classes, with real Group Ex instructors running different 15-20 minute Children's Group Ex demos. We're excited for toddler yoga, Tween bootcamp (inspired by the adult-favorite IGNITE class), and kids' kickboxing. Here's the schedule:
10:30-10:45AM: Toddler Yoga (ages 2-4)
11:00-11:15AM: Bootcamp (Tween IGNITE Teaser) with Joyce (ages 9-16)
1130-11:45AM: Barre with Marjolein (ages 9-12)
12:00-12:15PM: Yoga (Tween Teaser) with Caro (ages 9-16)
12:30-12:45PM: Kickboxing with Ken (ages 5-9)
We can't wait for a fun-filled day with our The Clubhouse friends, and we hope to see you there! Bring your little ones, and invite a friend even if they're not a Bay Club member…all are welcome! Please RSVP here. See you at the The Clubhouse.