This year has been one of many positive changes here at the Bay Club. From fantastic renovations, to acquiring beautiful new properties, to introducing our very first on-campus food truck, we are always looking for ways to make our member experience more relaxing, more fun, more inspiring….more of whatever you want the Bay Club to be! And now we're thrilled to make yet another step of progress as we reimagine the family programming side of our community. From the beginning, we've made the Bay Club a second home for families and children of all ages. Now we want to elevate our kid-friendly amenities to be the kind of place they never want to leave! We sat down with Stacy Litteral, our Executive Vice President of Family Programs, to learn more about what's coming to our Family Programming centers…and we think you'll love the updates as much as we do!
"There are three major ways the spaces are going to be reimagined," Stacy told us. The first is through physical improvements to the space, the second is recruiting and elevating staff expectations, and the third is redesigning our activities and programs. Stacy broke each of these down into a bit more for us.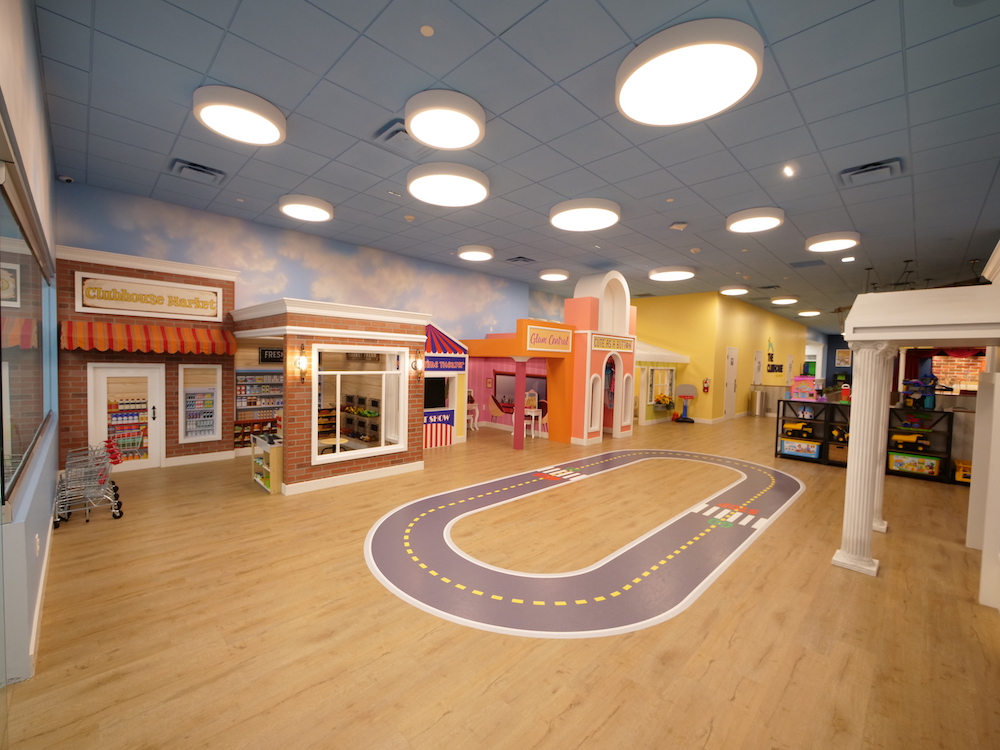 A whole new look
From large-scale renovations at Bay Club El Segundo and Bay Club Santa Clara, to redesigning with new furniture and décor at our other childrens' spaces, there's a whole new look coming to Bay Club children centers! "We want The Clubhouse to feel homey, with soft touches, playful rugs, and a welcoming design. We're focusing on creating a truly unique environment for Bay Club children; it definitely won't be your average childcare center," says Stacy.
And we're not stopping there! Within these renovations is the plan to incorporate age-appropriate play zones, so that each group of children is surrounded by the atmosphere and activities that best support their growth and discovery. The zone for infants will be named Play; the zone for toddlers will be named Wonder; the zone for kids 5-9 will be named Imagination and the zone for children 10 and older will be named Happy. One example of the awesome age-focused play we have in mind is a construction zone, complete with hot wheels tracks and a lego wall, for kids 5-9. We're also focused on incorporating engaging technology for ages 10+ with electronics like BEAM, an interactive floorboard with over 150 games, including dancing and fitness classes.
New friendly faces
We're hiring additional family programming associates to create an environment where children receive plenty of hands-on interaction and personal attention. Our new staff will be specifically hired for their infectious passion for children, backgrounds in childhood development and will have extensive knowledge and experience with preschool and grade-school children. We can't wait to introduce you to your little one's new favorite friend!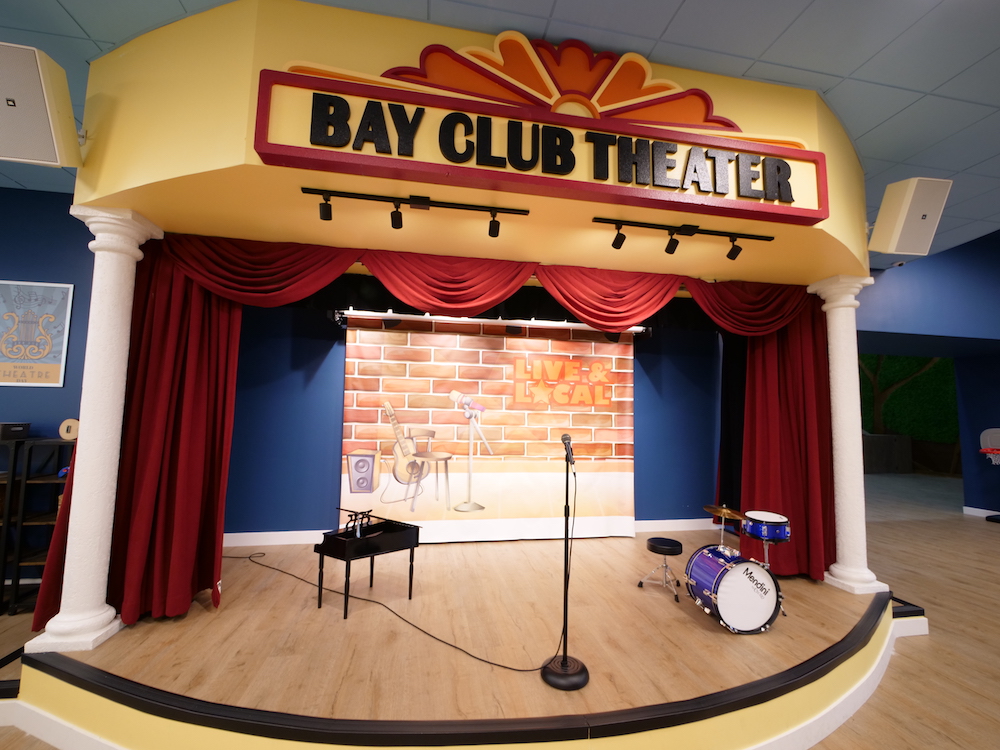 Endless opportunity for play and discovery
We're all about time for free play and imagination. We also know that children love organized activities, instructor-led workshops, and group games. So we're restructuring the average Bay Club day to include a full activity calendar of options children can choose from. Better yet, we're aligning with other activities in the club to make the timing of these activities appropriate for our children. For instance, if we know we have lots of toddlers in The Clubhouse around 9:00 am, we'll plan activities that are best for this age group.
And little ones aren't the only ones with programs that are geared toward them. We're redesigning some of our most popular adult fitness classes, like IGNITE, for ages -13. We're also launching our Junior Influencer program, an opportunity for older children age 12 and up to earn some adult-free time at the Bay Club. Participants can register for a class that covers a variety of topics, like nutrition, water safety, equipment safety, citizenship, leadership, and etiquette. Once they pass the class, they are given a Bay Club bracelet that empowers them to use the club without adult supervision.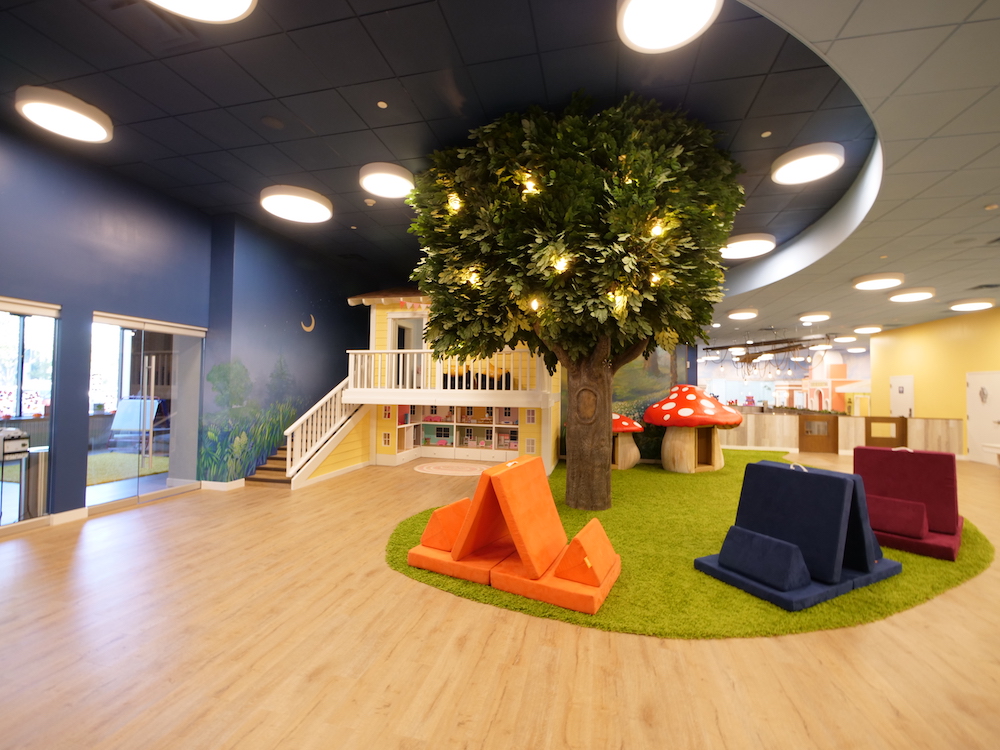 There's nothing but good things (and a lot of excitement) coming for children at the Bay Club.  "We're going to create an amazing, magical place where your kids can come every day and have engaging activities, engaging staff, and a really wonderful time," Stacy says, adding, "We want your children to love coming to the Bay Club more than they already do!"
We can't wait to show you all of the exciting changes coming to a club near you soon! Click here for more information on The Clubhouse.