We love summer and all that comes with it. The sunshine, pool days, watermelon eating contests, and warm nights are just a few of the things we look forward to when the season comes around. With the Fourth of July right around the corner, it's not too late to get into the patriotic spirit. Whether you're hosting a family BBQ, or a block party for all the neighbors, this DIY centerpiece is simple, cute, and has that subtle pop of red, white, and blue to brighten up your table.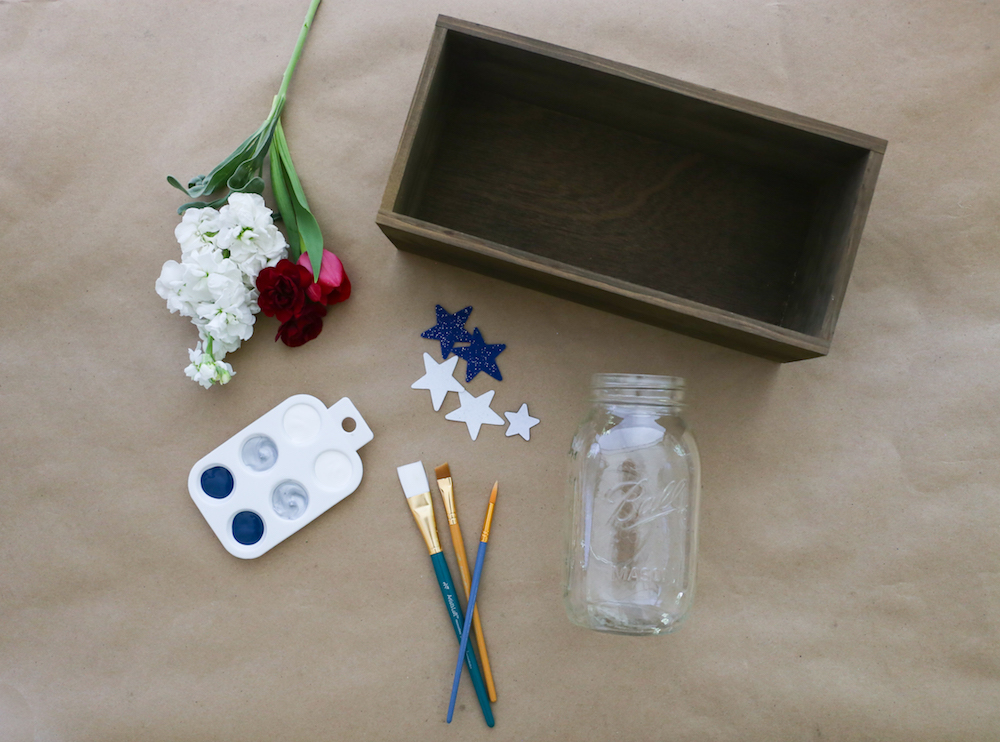 Tools Needed:
1 unfinished wooden box (12 in x 5.7 in x 4.1 in)
3 quart-sized mason jars
White paint
Blue paint
Silver paint
Paint brushes
Sand paper
White and red flowers
Steps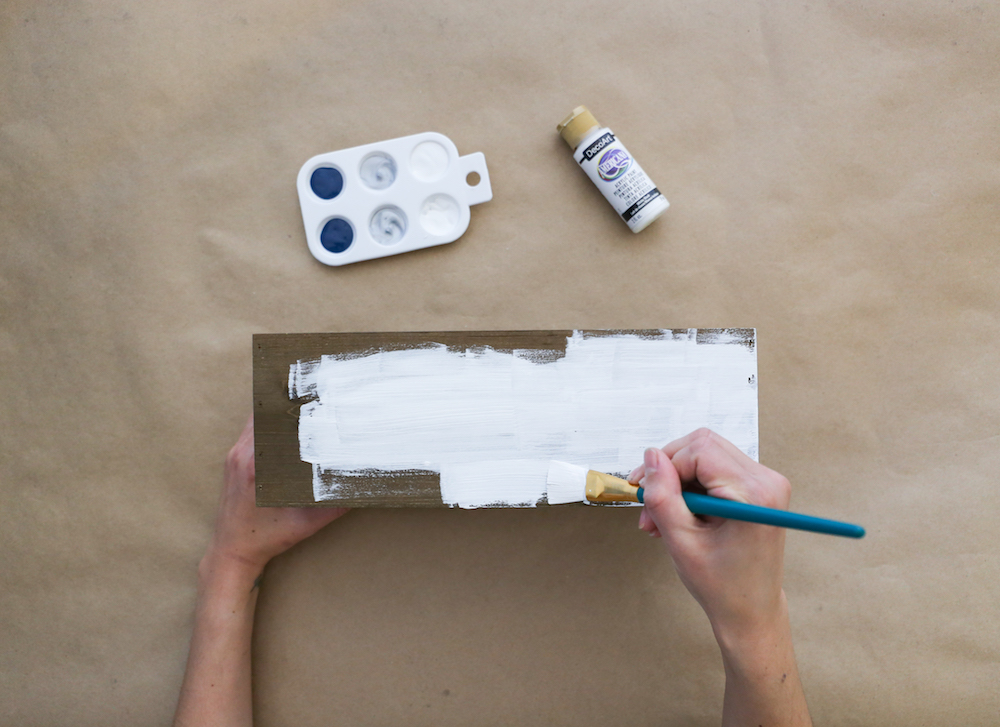 1. Paint the outside of the box white, completely covering the wood. Set it aside to dry.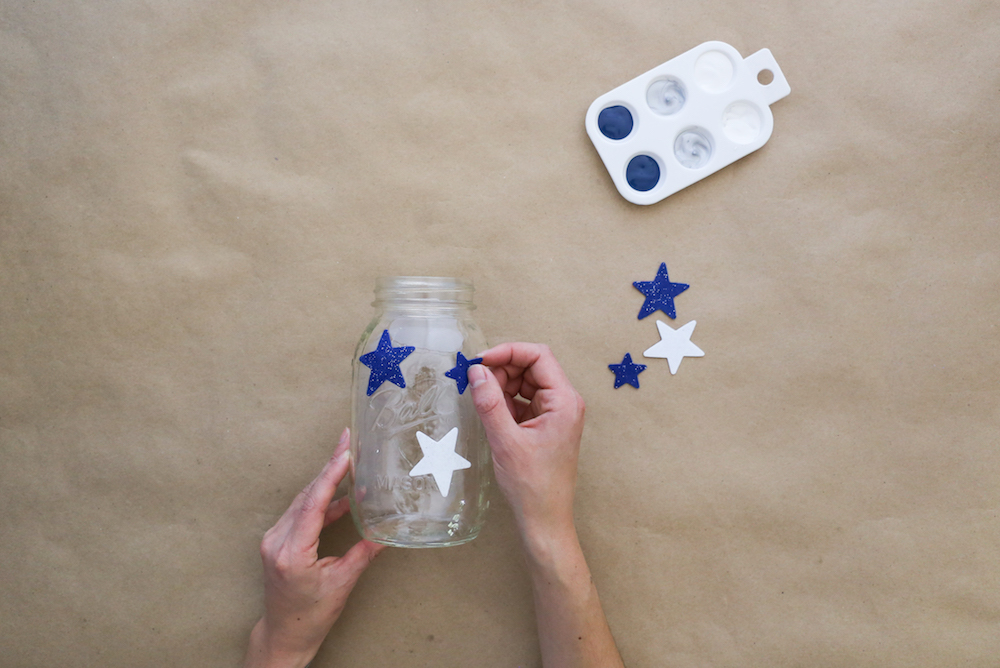 2. Place the star shaped stickers on the mason jars—try to avoid placing them on the text on the jar, as it is harder to paint stars over that surface.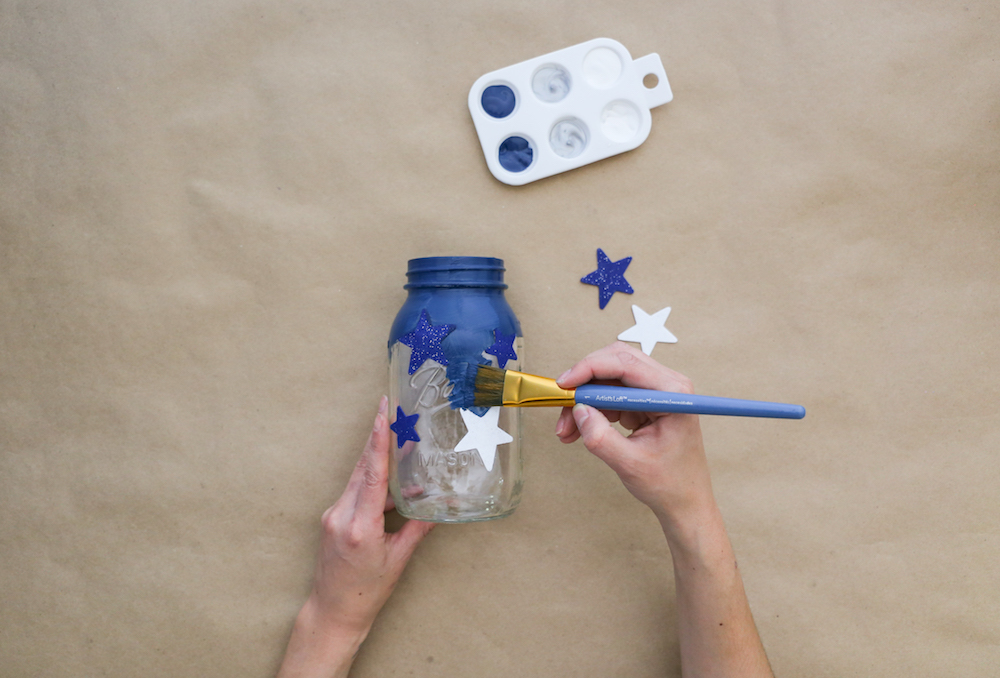 3. Paint around the stars with the blue paint. Set aside for 30 minutes, then remove the stickers and let dry for another hour. If you remove the stickers when completely dry, you may peel off some of the blue paint with it.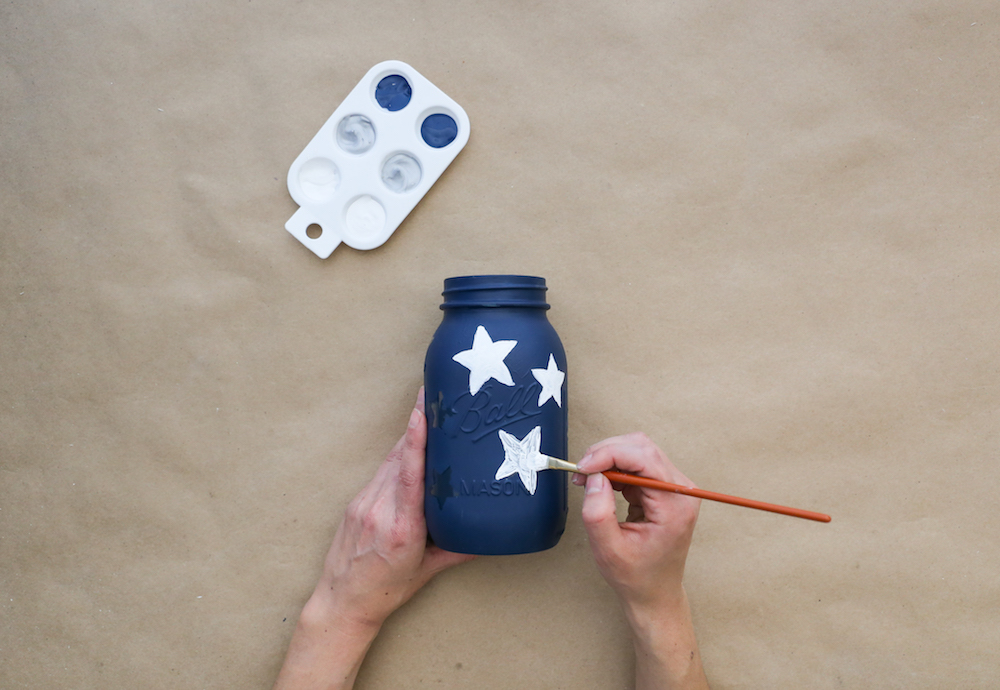 4. Once the jars are completely dry, paint in the stars with white or silver paint, using the outline from the stickers as a guideline. Depending on the coverage of the paint, you may need to do two coats. Set aside to completely dry.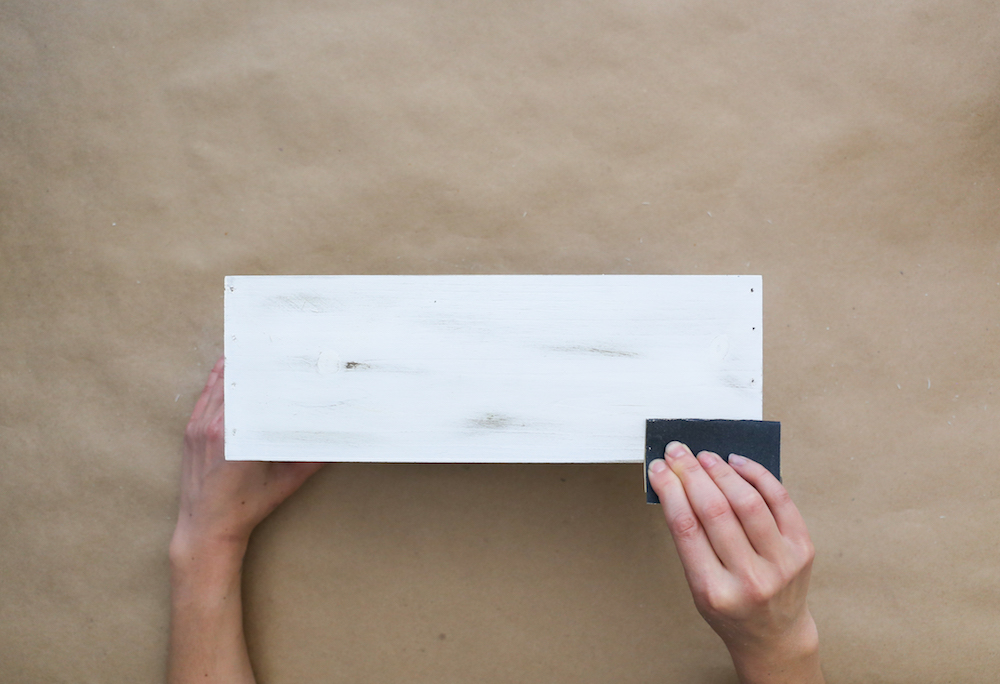 5. Once the white paint on the box is completely dry, start sanding off parts of the paint to create a distressed look.
6. Fill the jars halfway with water and add the flowers.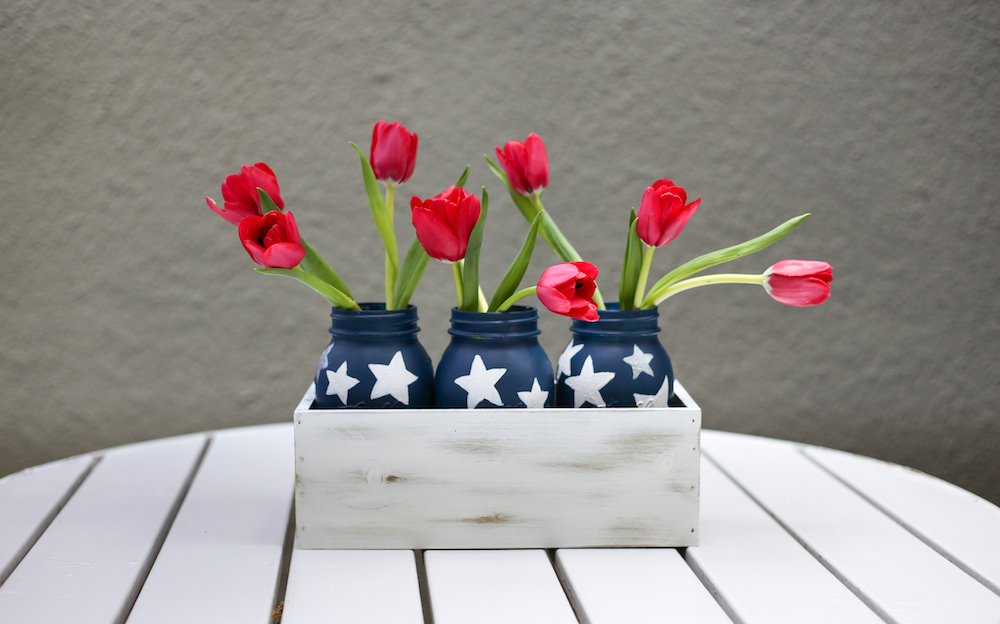 7. Place the jars inside of the box.
Have a happy and safe Fourth! And, don't forget—if you're spending it with us, take a photo and share on Instagram using #bayclubhappy, you'll be entered to win one of three getaways.