Summer is the perfect time to relax and soak up the sunshine, and what better way to do so than sipping a cool cocktail garnished with an adorable tiny umbrella? We said Aloha to breakfast, and now it's time for your afternoon treat. Feel transported to your very own tropical getaway as you sip this Pineapple Mango Rum Punch complete with a DIY Drink Umbrella. This crafty cocktail provides the perfect opportunity to exercise creativity and enjoy a delicious reward!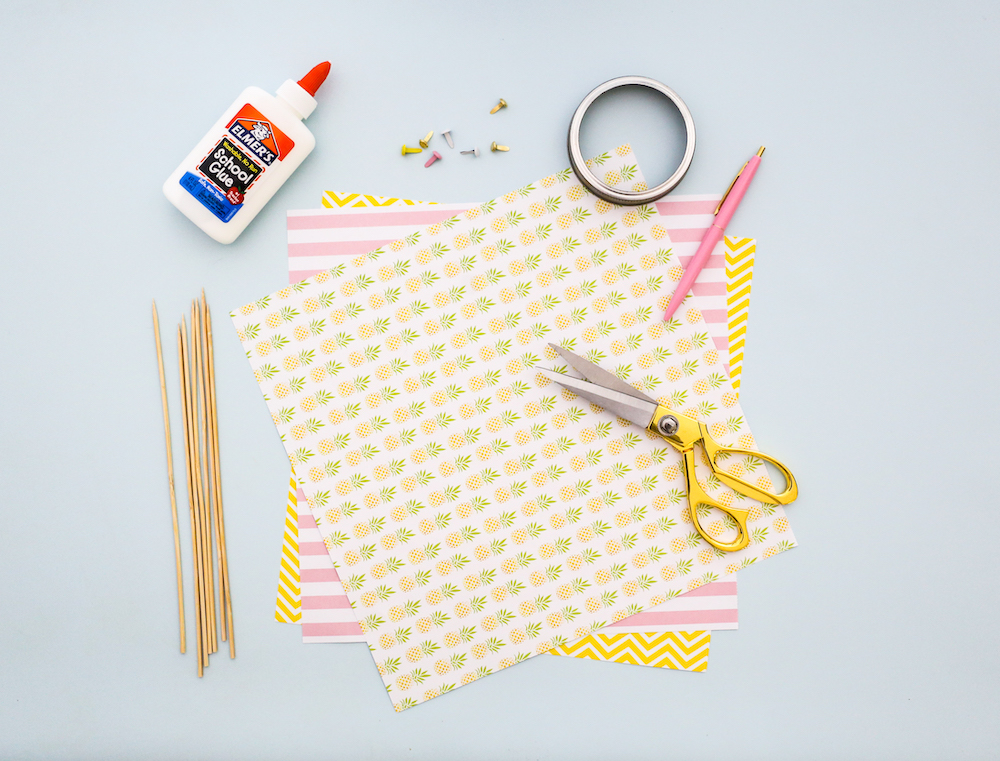 Drink Umbrella Materials
Scrapbook paper (12 x 12 inch)
Brad paper fasteners
Toothpicks or wood skewers
Craft glue
Hot glue gun + glue sticks
Scissors
4" mason jar lid or mug (to trace)
Pen or pencil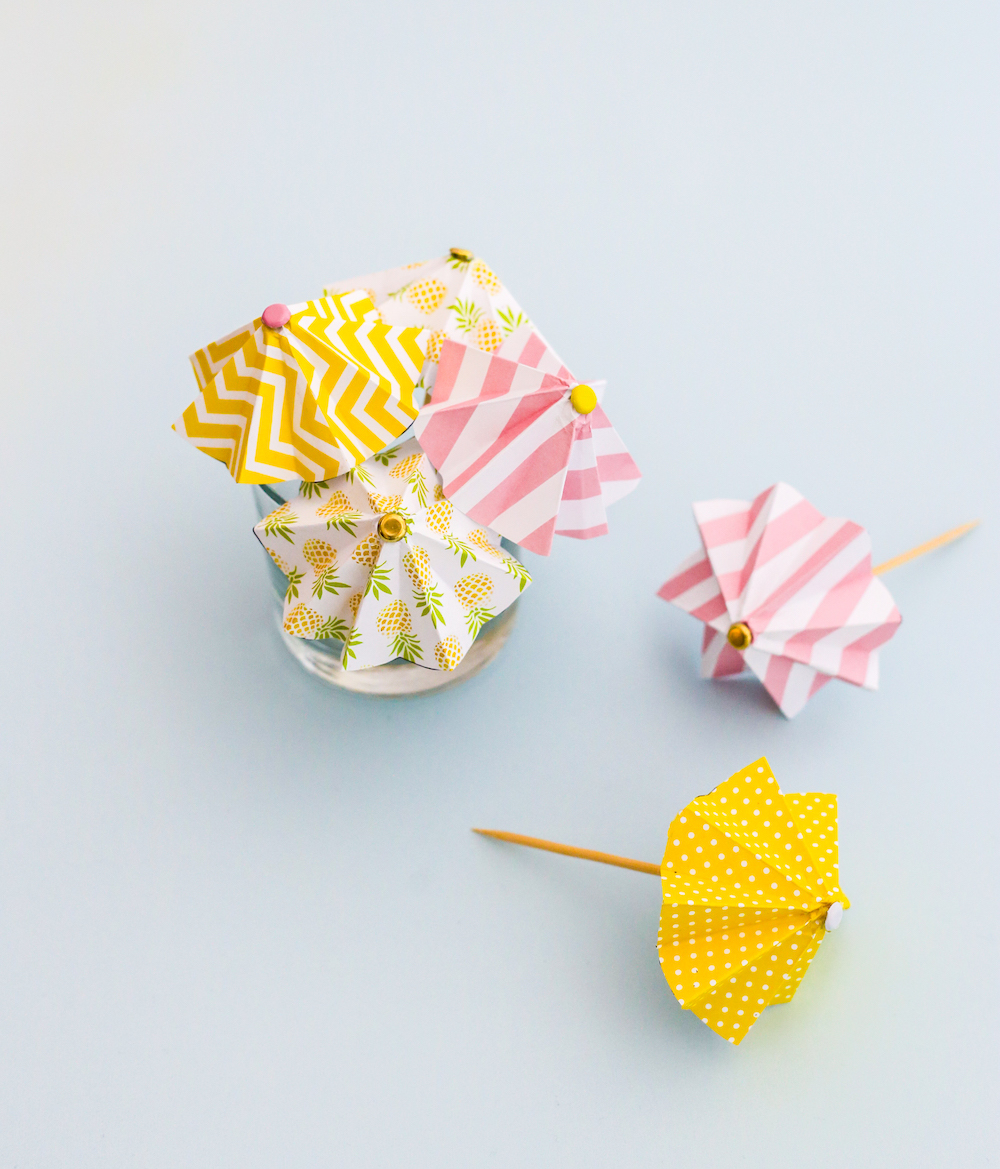 Instructions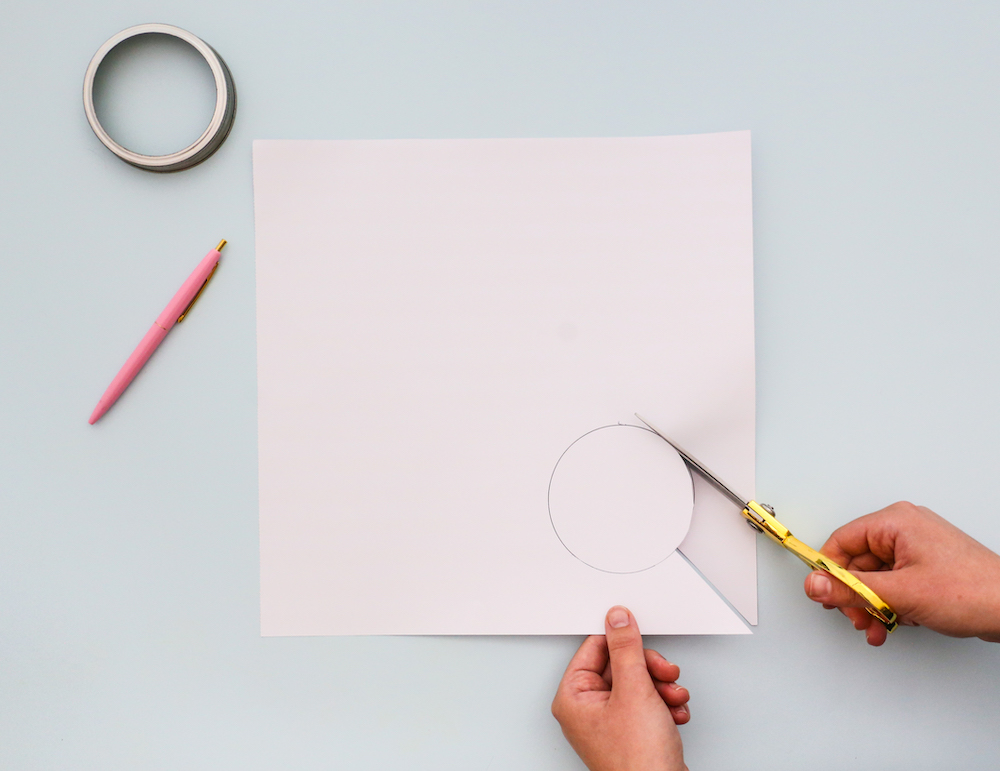 Trace the lid of a mason jar or a cup to make a 4" circle. Make sure to trace on the blank side to avoid marking up the patterned side with the pen.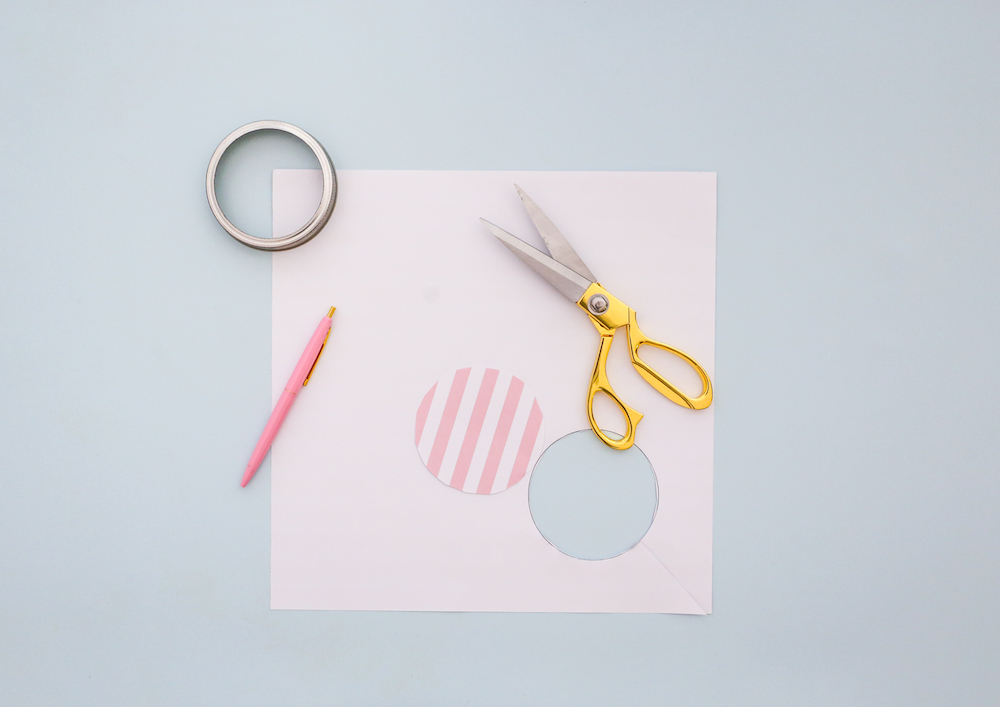 Cut the circle out of scrapbook paper.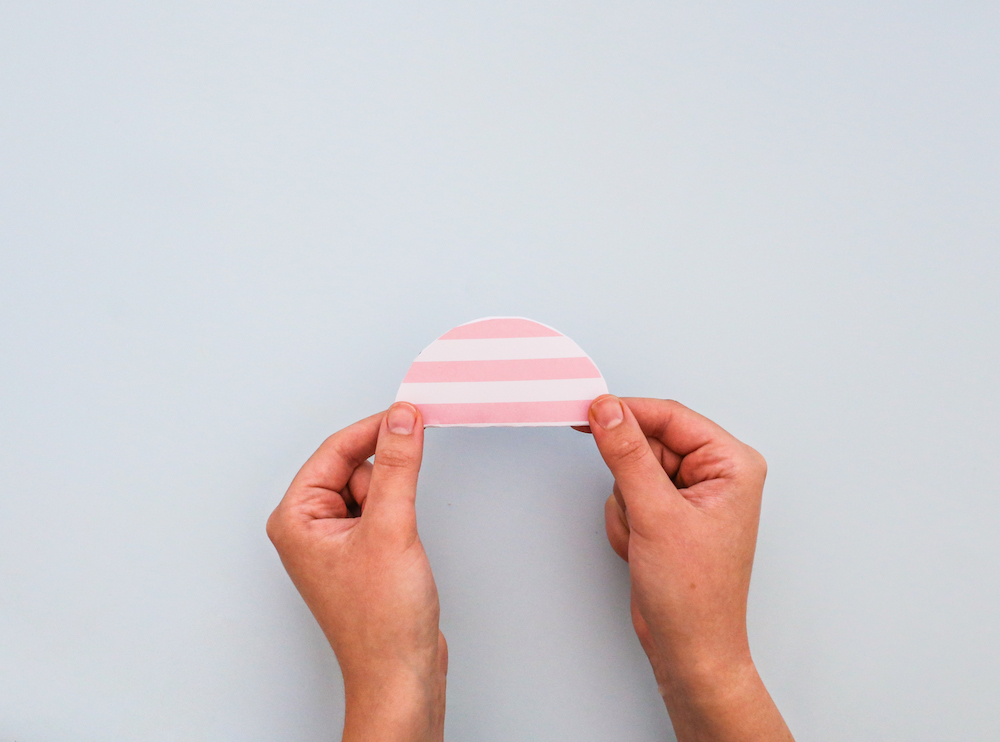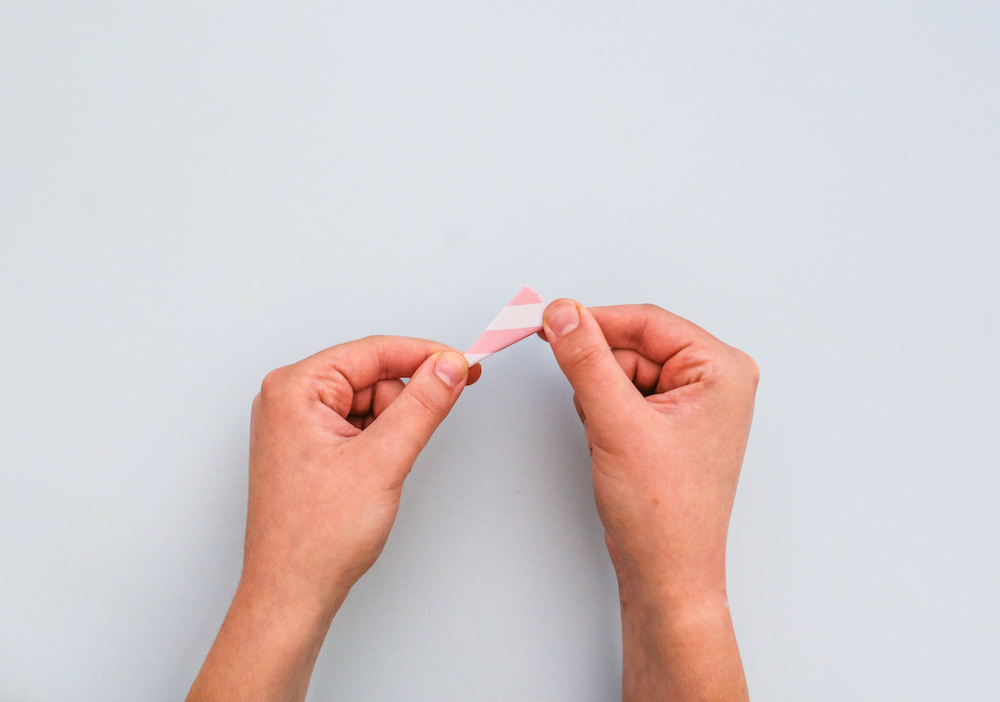 Fold the circle in half, like a taco. Fold it in half again. Fold it in half two more times (total of four folds) until it is a small triangle shape.
Open the circle back up. There should be 16 creases from the center out to the edge.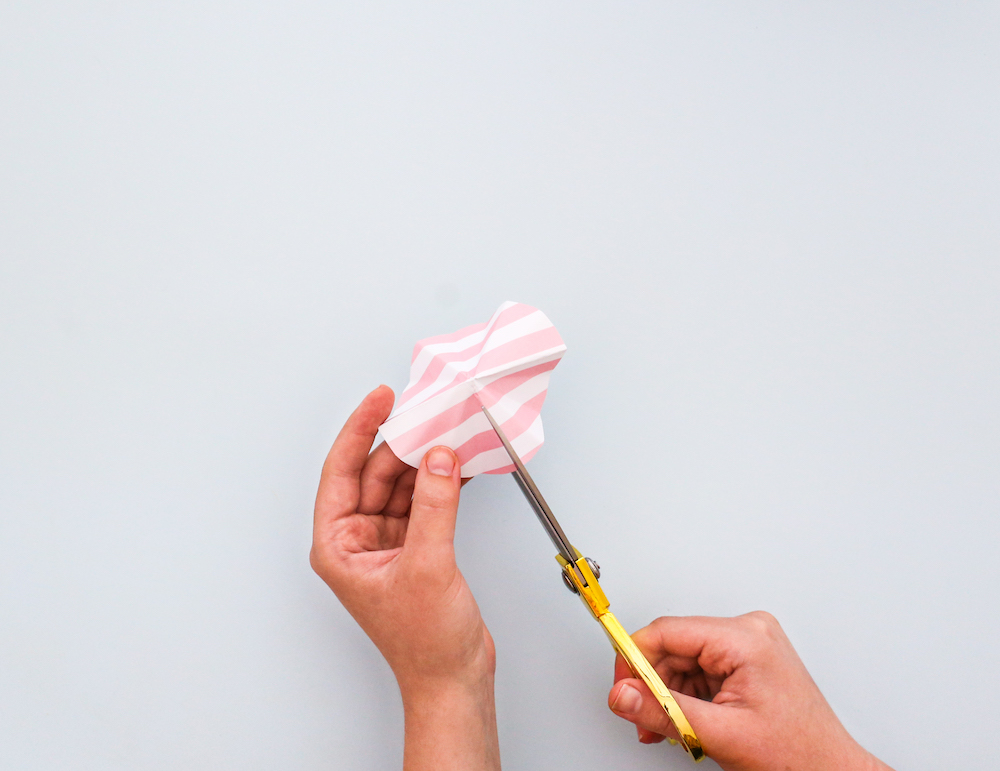 Cut a slit on one of the folds, down to the center of the circle.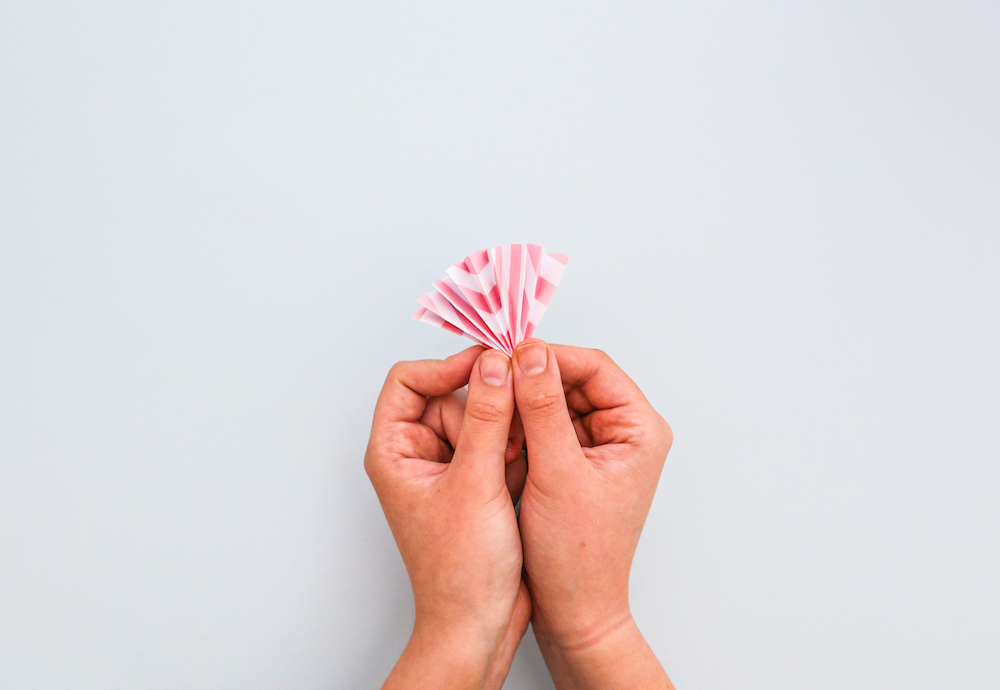 Accordion fold over each existing fold (as you would when making a paper fan), to make sure the fold pattern is consistent around the entire circle.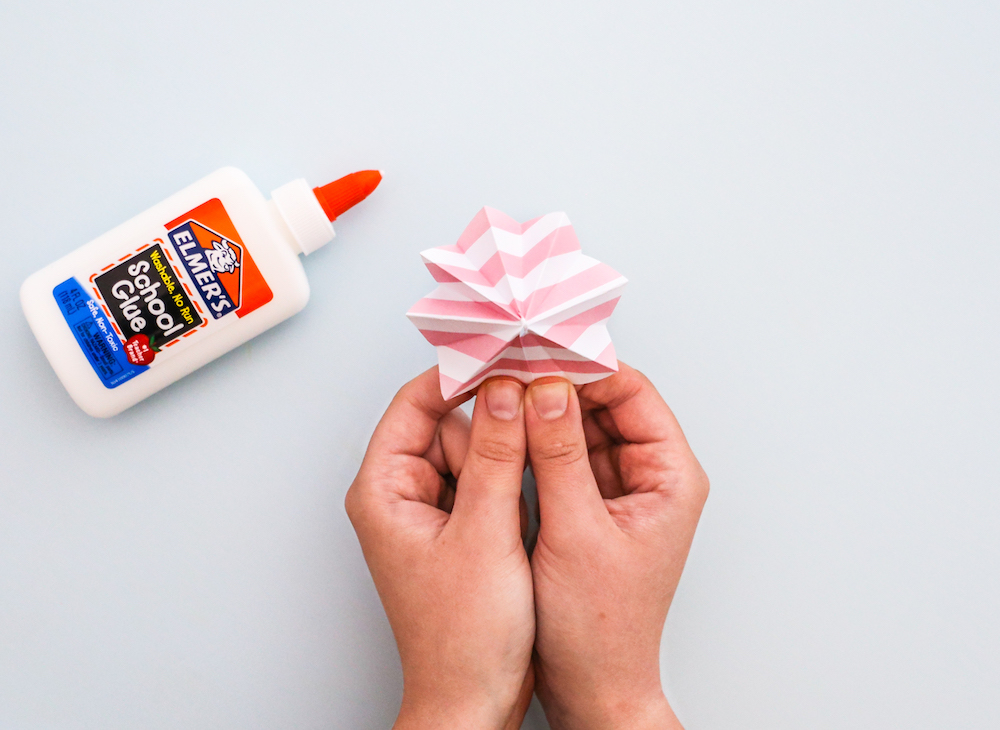 Overlap the two edges and glue them together to create an umbrella shape.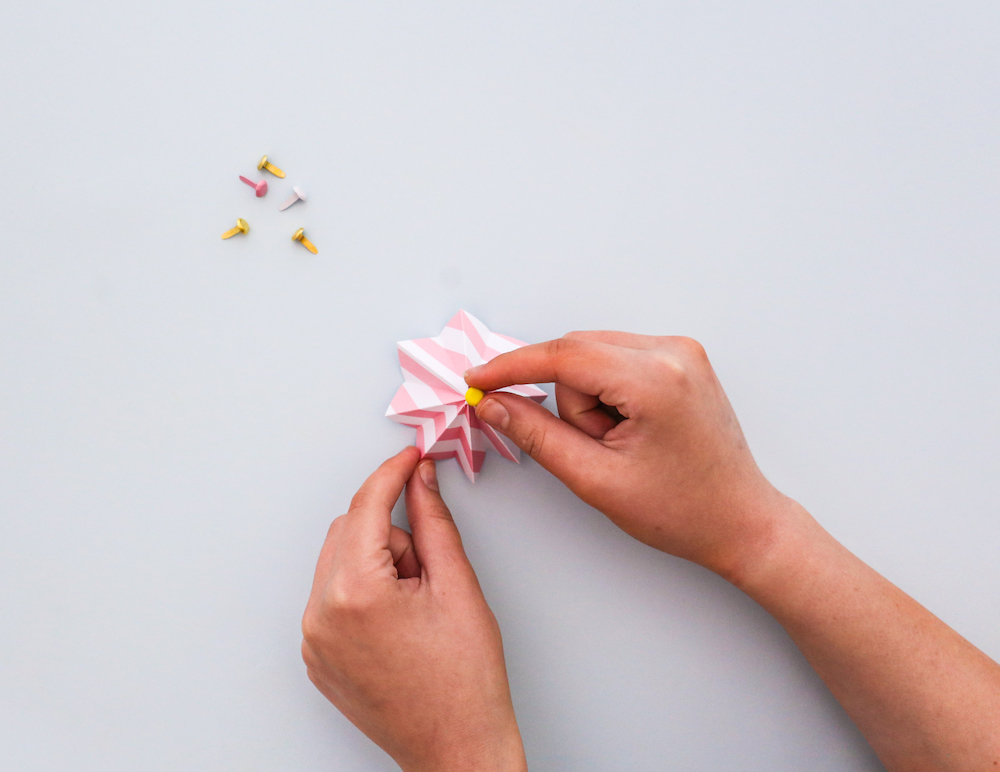 Poke a hole through the middle point of the circle. Push the brass bad through the top and glue into place using a hot glue gun. This will become the top of your umbrella.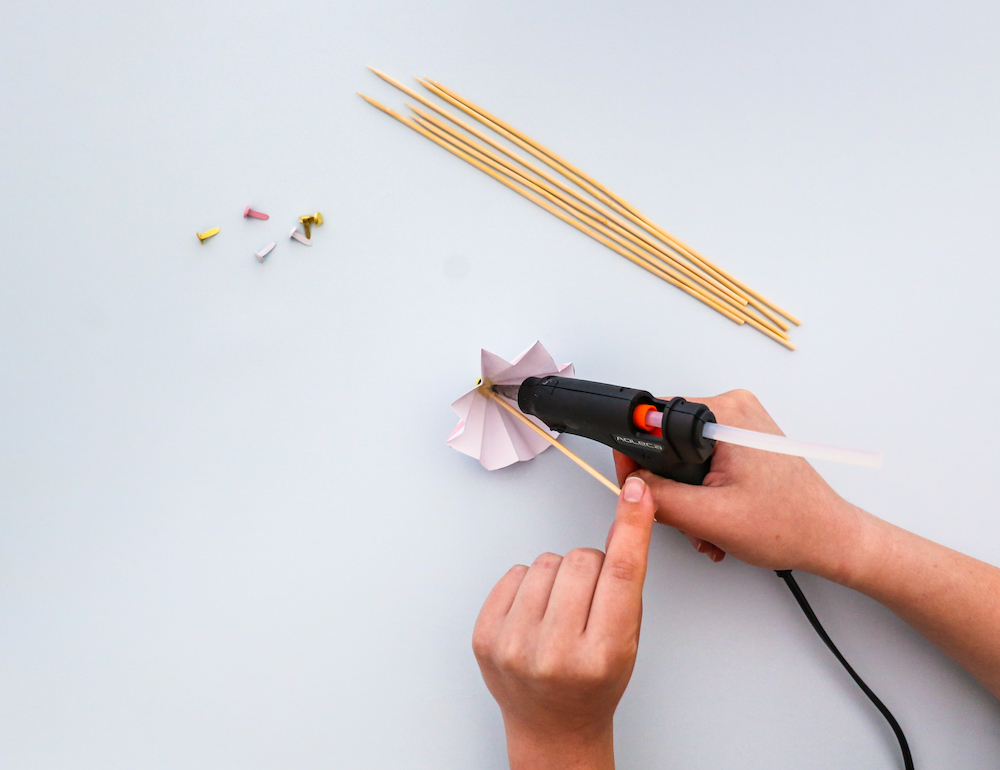 Using a hot glue gun, glue the skewer into the underside of the umbrella, holding it in place until the glue dries.
Repeat to make as many umbrellas as you'd like. Place into a cocktail and enjoy!
Tropical Punch Cocktail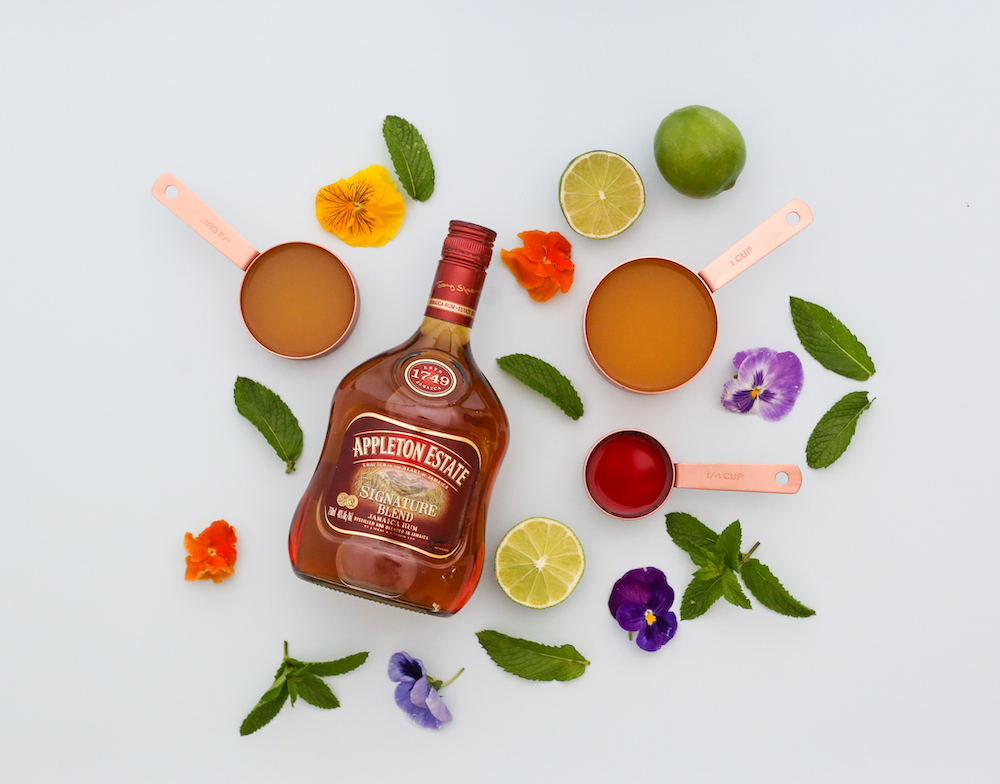 For a single cocktail:
1 oz pineapple juice
1 1/2 oz mango juice
2 oz aged rum
1 oz lime juice
1/4 oz grenadine
Garnishes: edible flowers, mint, lime wheels
For a batch cocktail (serves 6-8):
1 cups pineapple juice
1 1/2 cups mango juice
2 cups aged rum
1 cup lime juice
1/4 cup grenadine
Garnishes: edible flowers, mint, lime wheels
Instructions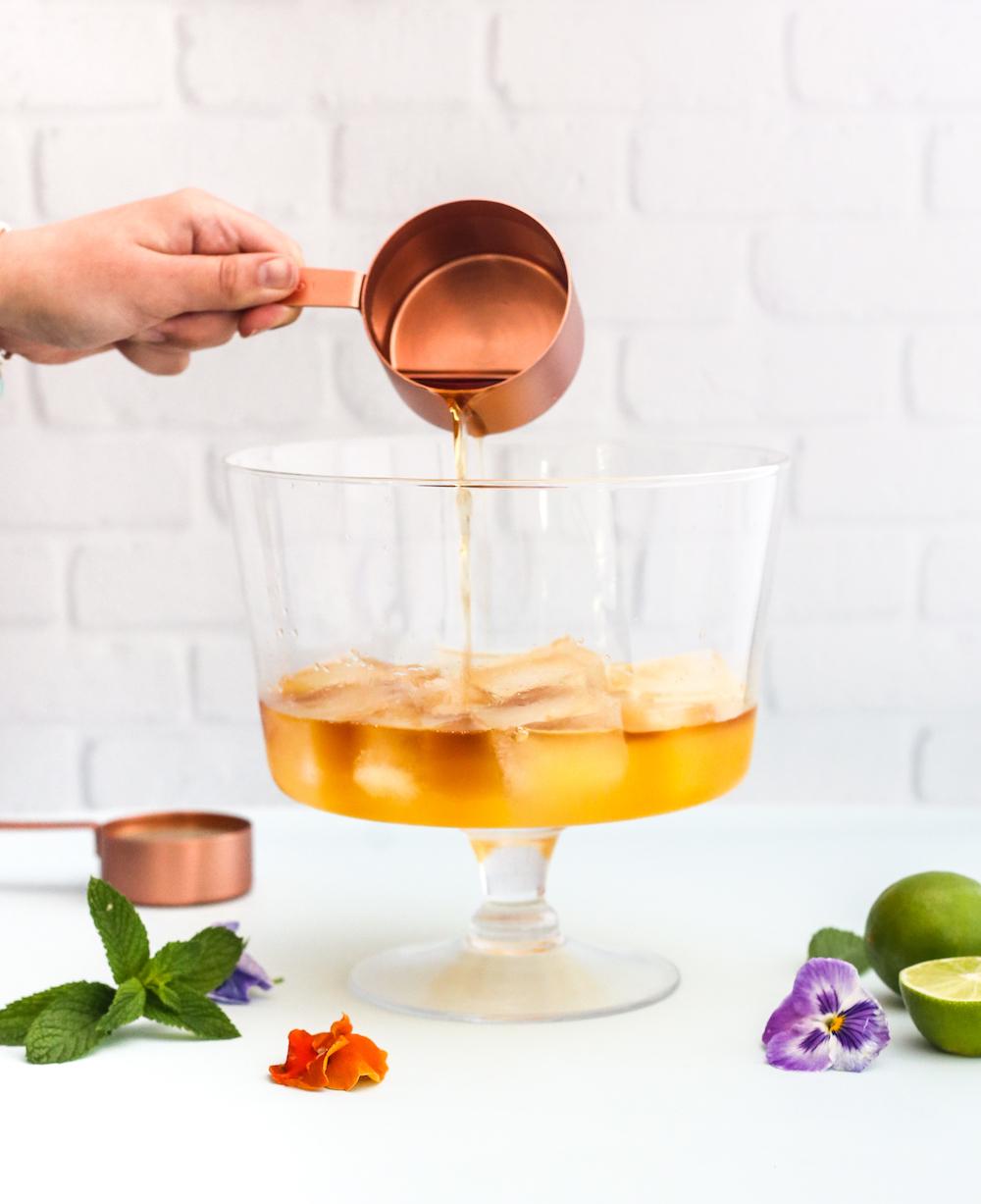 Combine all juices and rum into a pitcher or punch bowl over ice and stir well.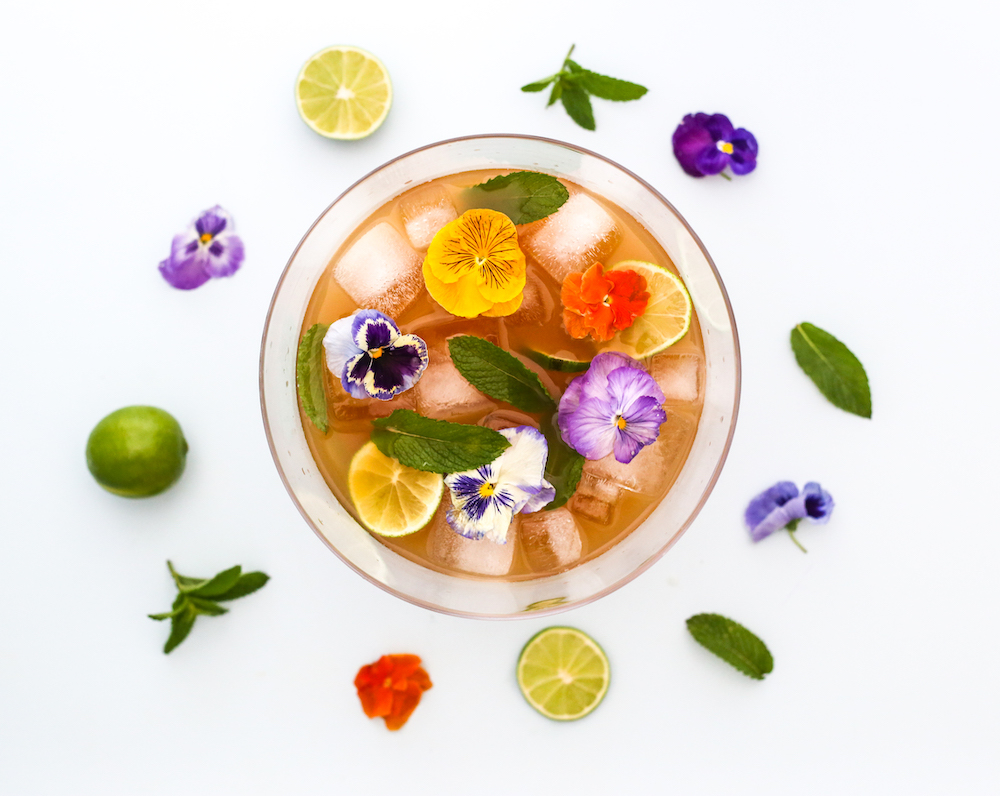 Garnish with a lime wheel, mint, and edible flowers.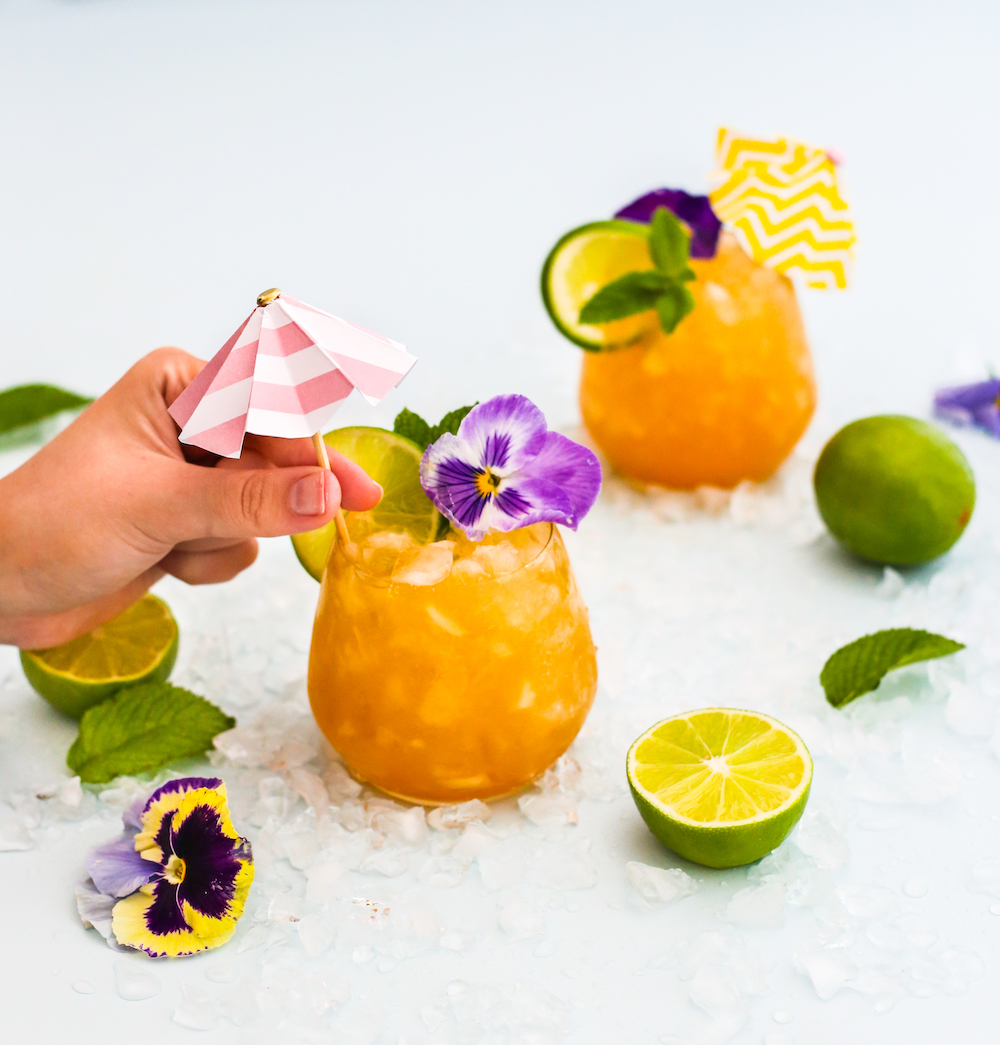 Add your handcrafted drink umbrella and enjoy!
Make this for your next BBQ, or Luau—your guests are guaranteed to love the taste, and the detail of edible flowers! Find more DIYs and recipes on Instagram.