The official start of summer may be a few days away, but we're reaping the benefits of the warm weather, and flavors of summer. And so, we're celebrating the new season with a refreshing dessert made of our two favorite flavors of summer: lemon and coconut. But we all know, desserts taste better when it's homemade–and even better when they are healthy and not jam-packed with added sugars. Bring these Lemon Coconut Bars to your summer BBQ's or your poolside picnics—you won't be able to get enough!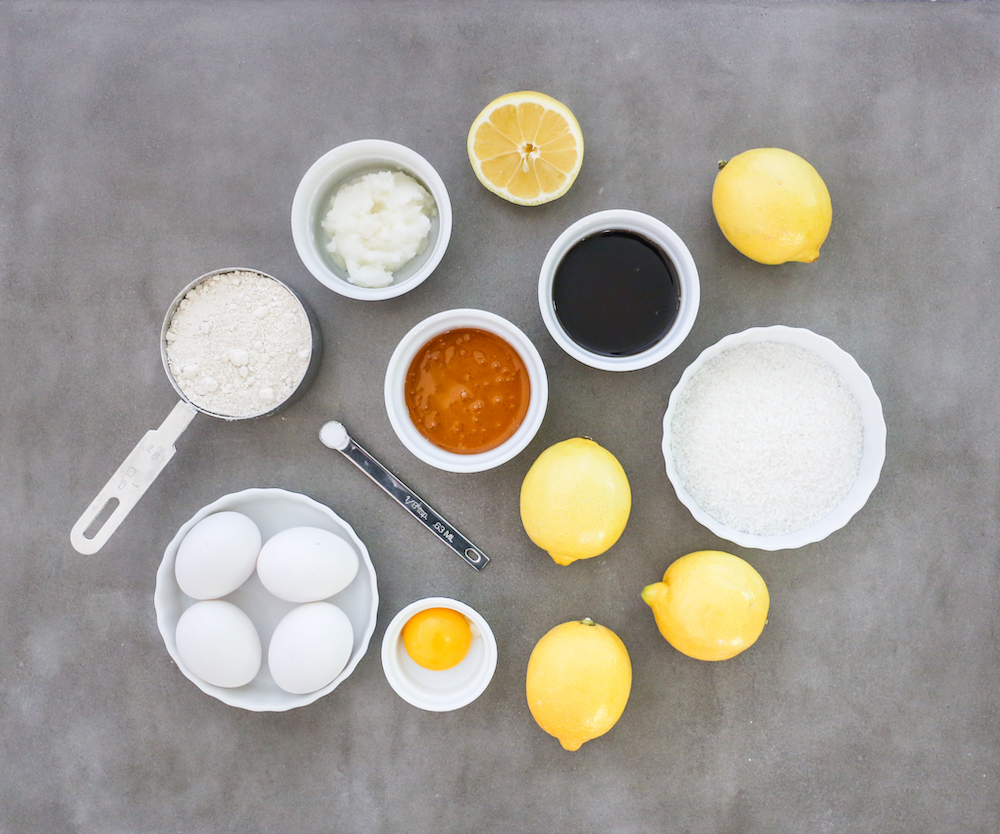 Ingredients
For Crust
1 cup flour of choice
1/3 cup maple syrup or sweetener of choice
1/4 cup coconut oil (solid)
1/8 tsp salt
For Filling
4 eggs and 1 egg yolk
1/3- 1/2 cup raw honey
2/3 cup fresh lemon juice
1 tbsp lemon zest
1/3 cup flour
3 tbsp arrowroot starch
Topping
Shredded coconut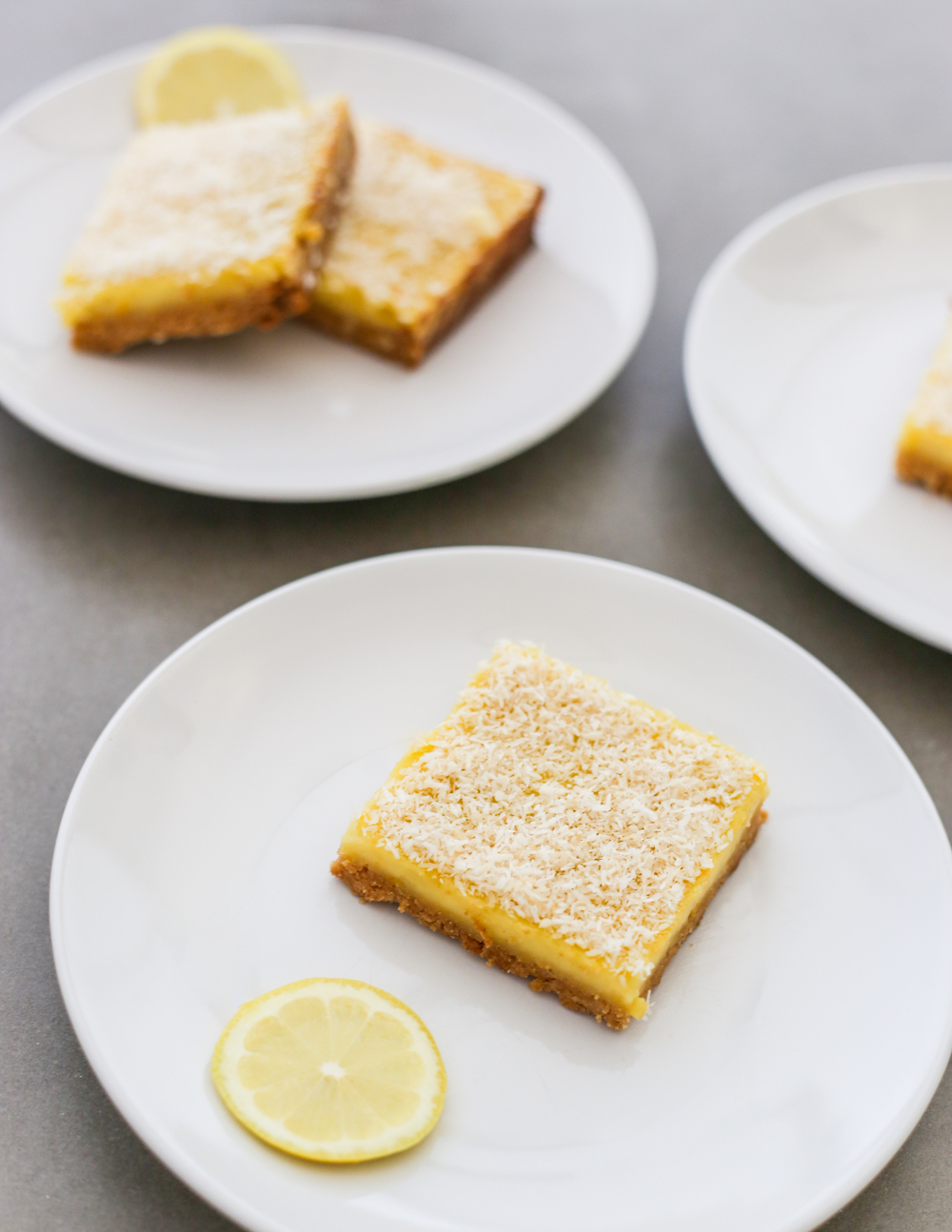 Instructions
Preheat oven to 350 degrees Fahrenheit.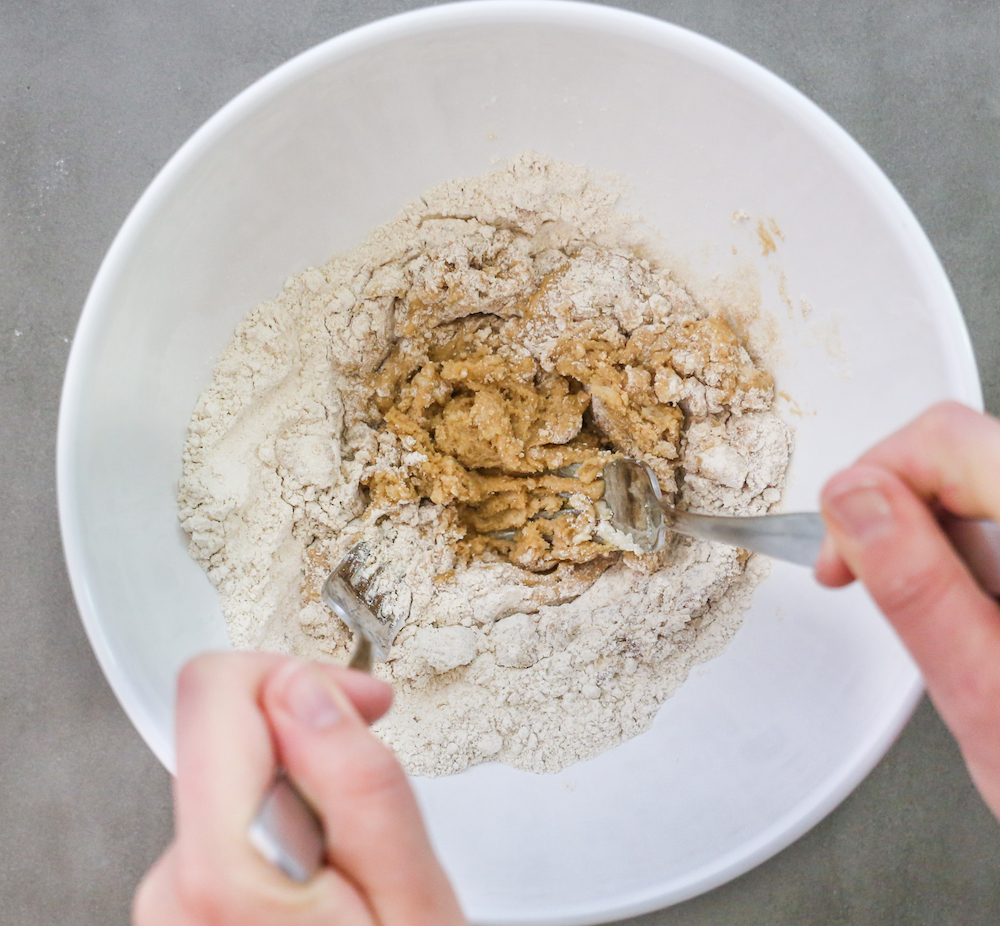 In a large bowl, combine crust ingredients. Using forks or a pastry cutter, mix until the dough is a consistent, crumbly texture.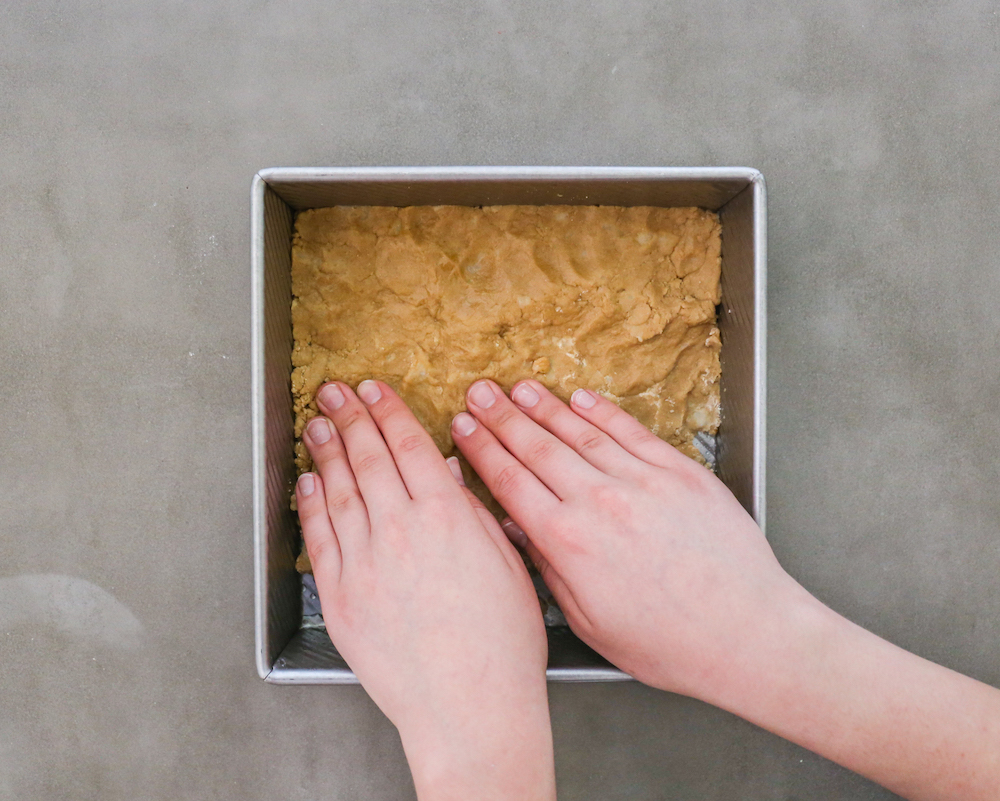 Add crust dough to the baking sheet, pressing it down so that it covers the entire surface.
Bake the crust for 20-23 minutes or until golden. Let the crust cool completely.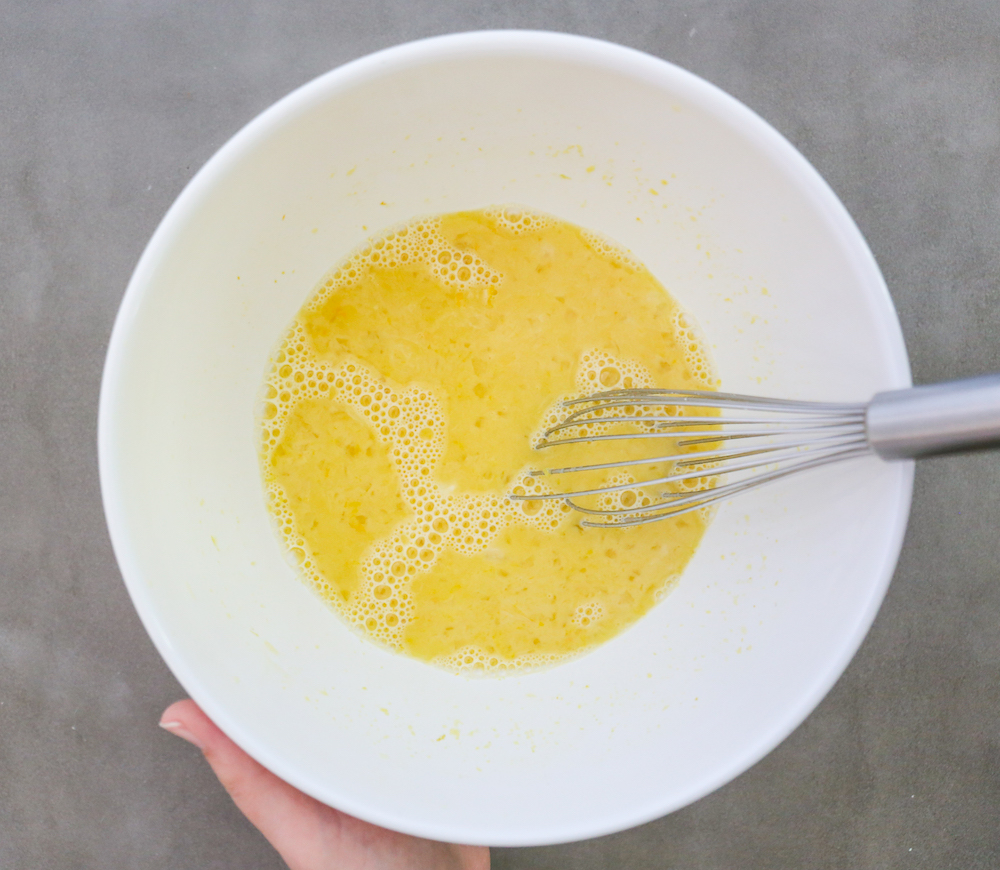 While crust is cooling, make the filling. Beat eggs in a bowl, then add the rest of the filling ingredients. Whisk until the consistency is smooth with no clumps.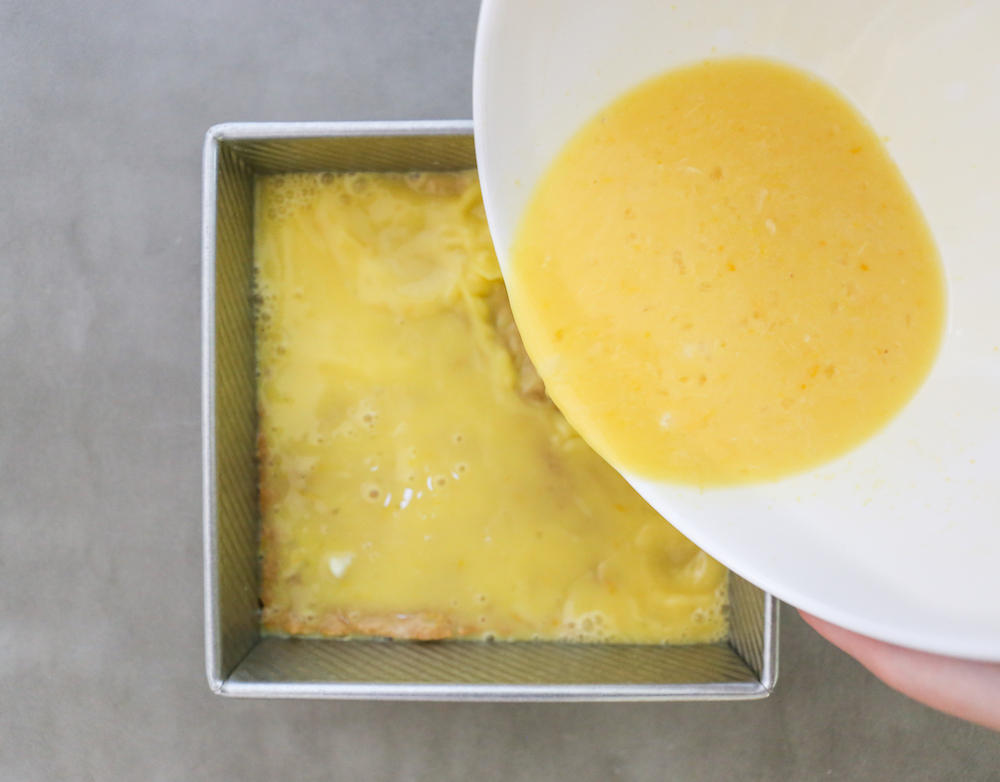 Pour the filling mixture over the crust. Bake for another 20 minutes.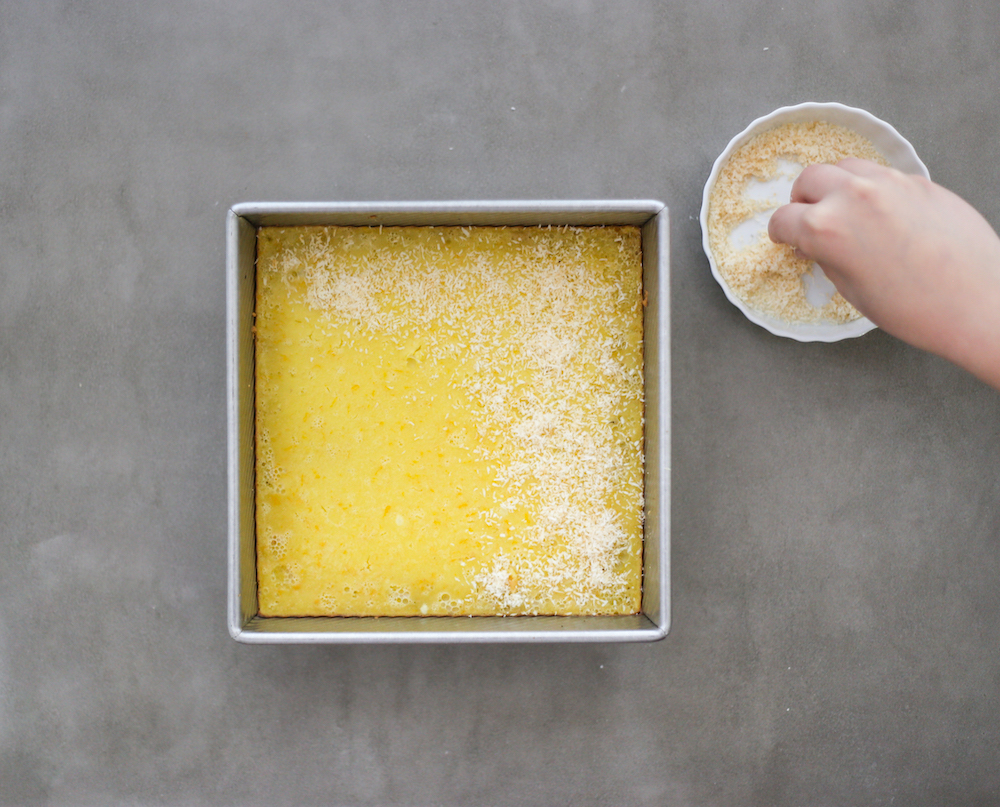 While the bars are baking, lightly toast shredded coconut in a pan on the stove.
Remove the bars from the oven, and sprinkle with toasted coconut.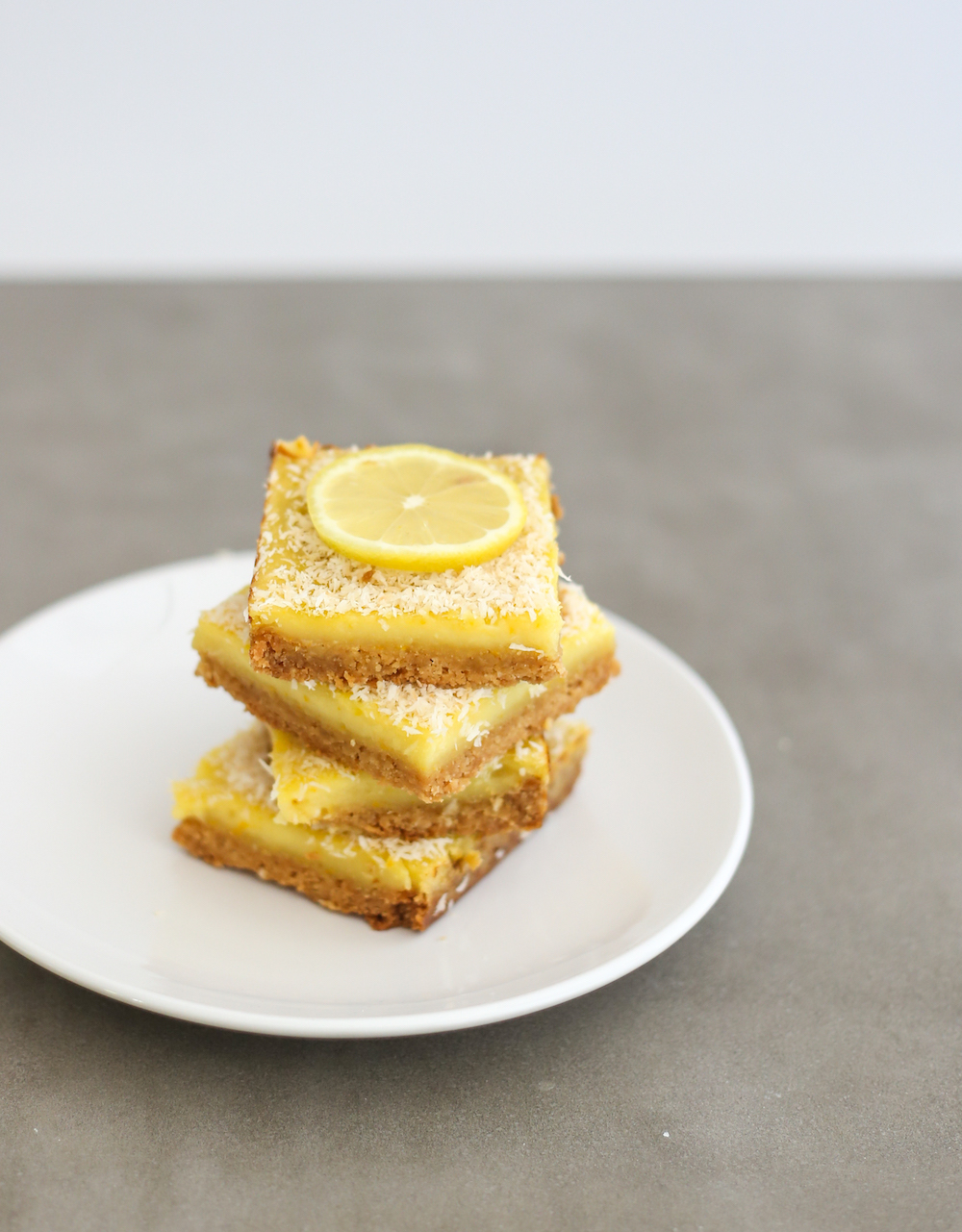 Let cool completely, then cut into bars and enjoy!
We've got tasty summer treats all season long. Enjoy more recipes and DIY's here on One Lombard and Instagram.