The start of spring means Mother Nature reawakens. Flowers bloom, daylight lasts until 7:00 pm, and everything that seemed to be soundly sleeping during winter slowly comes to life. Perhaps you think of Easter when you think of spring, or, more broadly, bunnies, and blooms, and green grass. And people around the world celebrate this season of rebirth with their own traditions. Many Middle Eastern countries, for example, celebrate the Persian New Year (which starts in spring) with a traditional recipe of Kuku Sabzi, a frittata packed with herbs, to signify the bounty of fresh ingredients that spring offers.
Inspired by this tradition of using fresh herbs to celebrate the season, and while we're all at home, we decided to make our own little herb homes—with hanging mason jar gardens! This simple DIY is perfect to bring spring into your kitchen, or onto your plate, and perhaps you'll even use your hand-grown herbs to make your own Kuku Sabzi this year.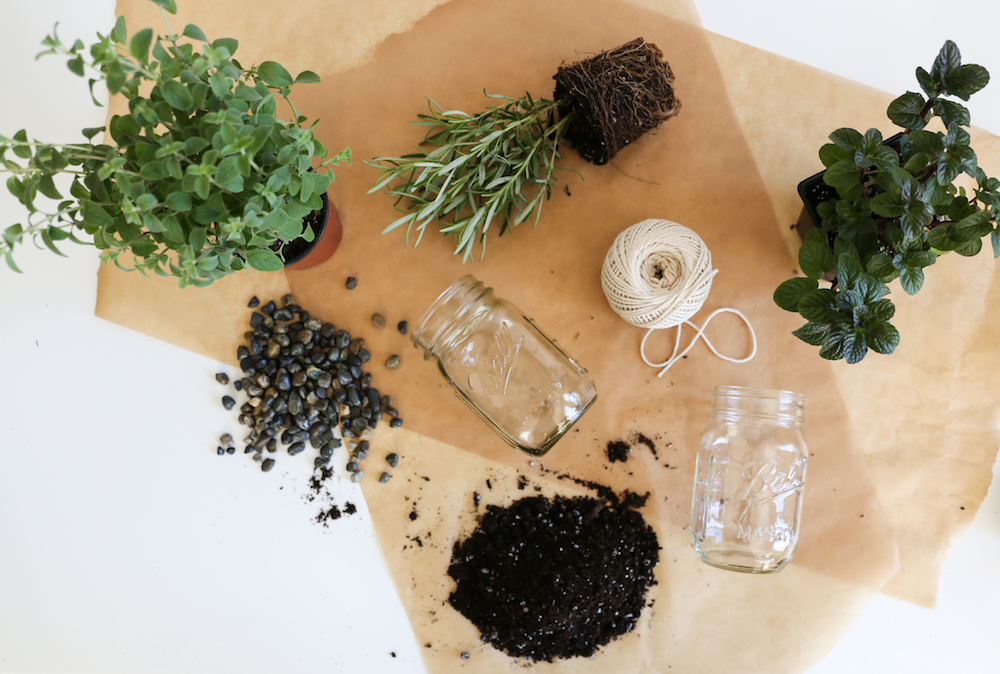 To make these hanging mason jar herb gardens, you'll need:
Mason Jars
Potted herbs (We got ours from Flora Grubb Gardens!)
Rocks
Potting Soil
Twine
Hooks
Scissors
Instructions
1. Add an inch of rocks to the bottom of the mason jars.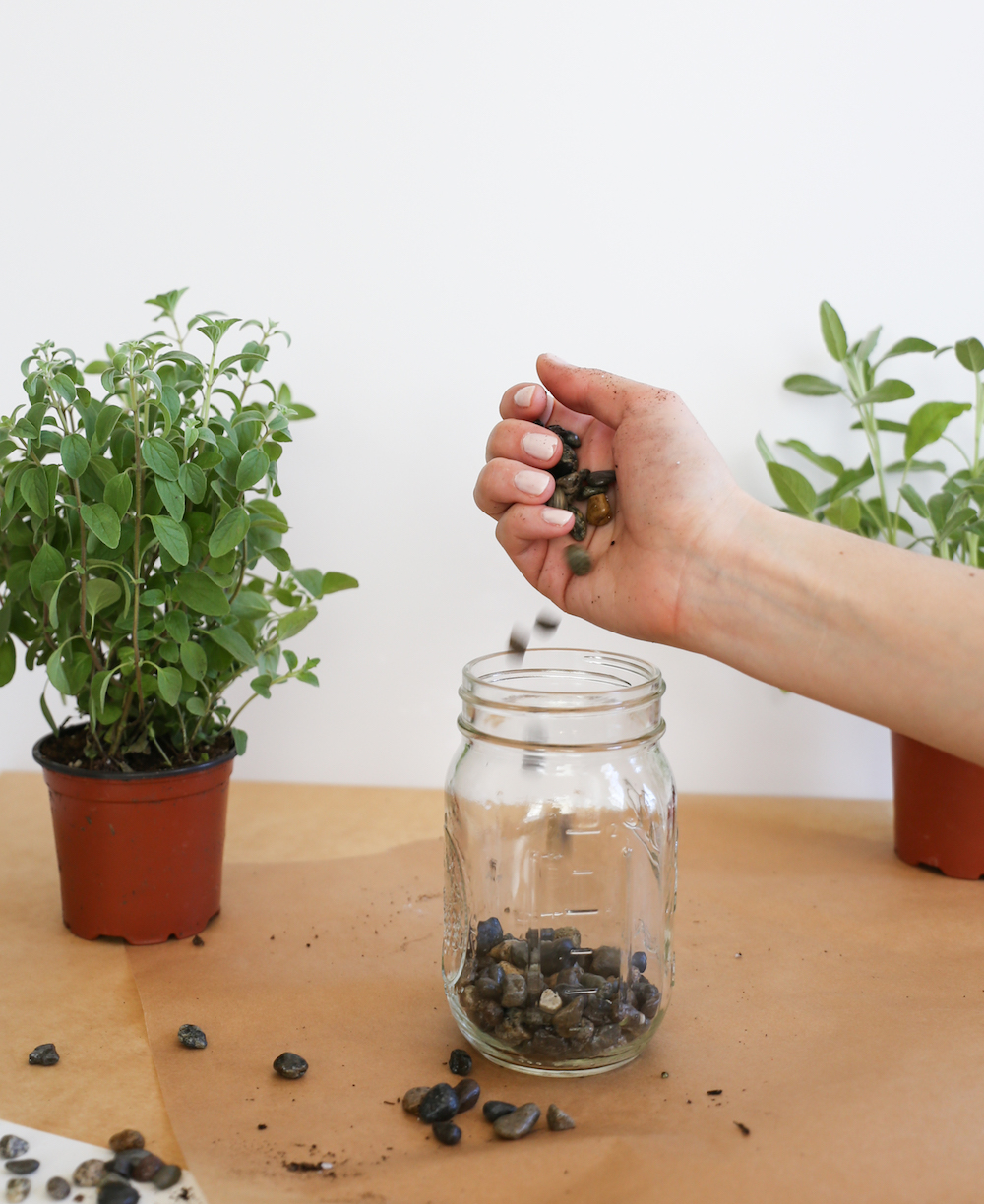 2. Add 1–2 inches of potting soil on top of the rocks, depending on the size of your herbs.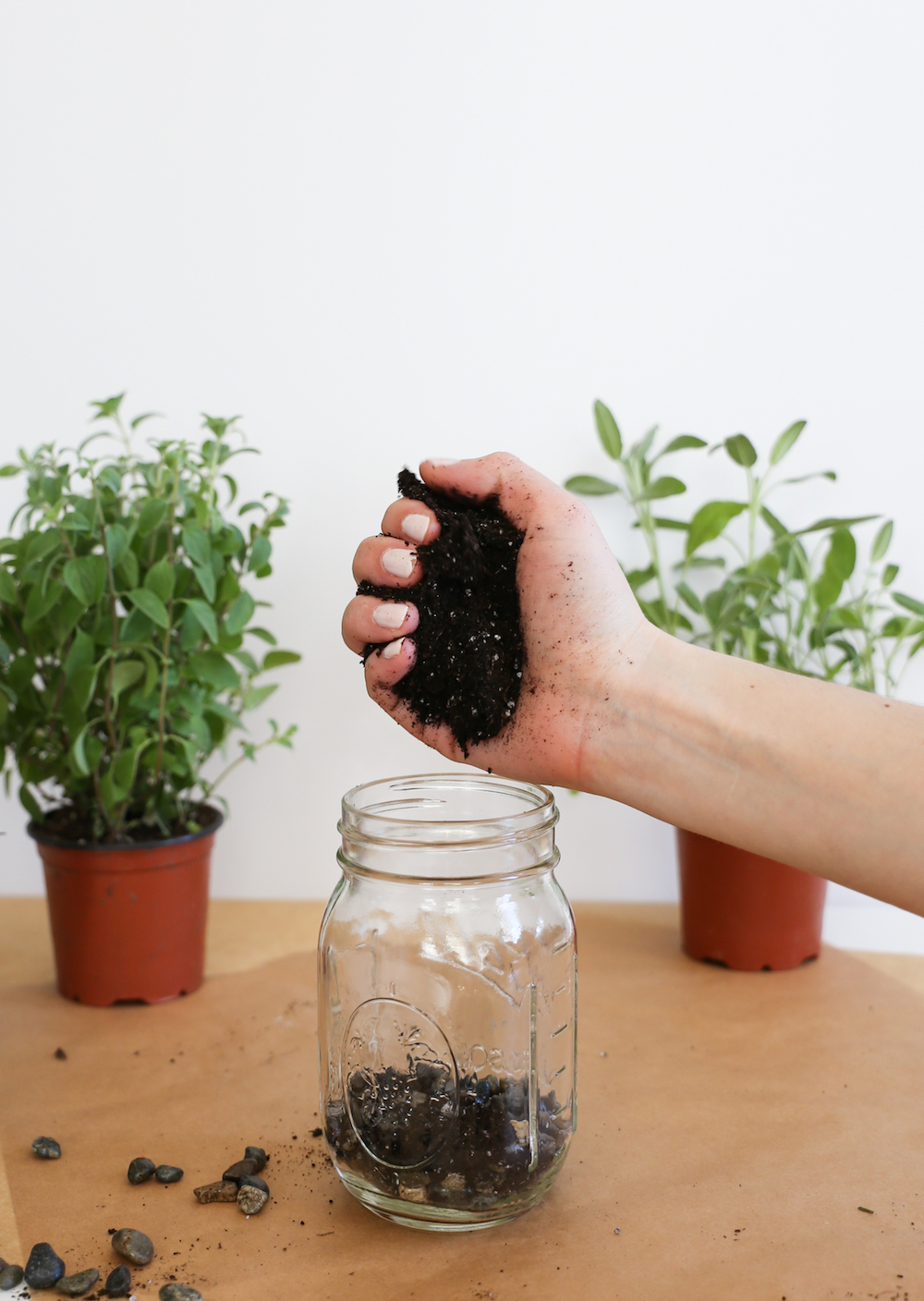 3. Remove the potted herbs from the planters, keeping roots and soil in tact. You may need to loosen up the soil to fit it in your jar.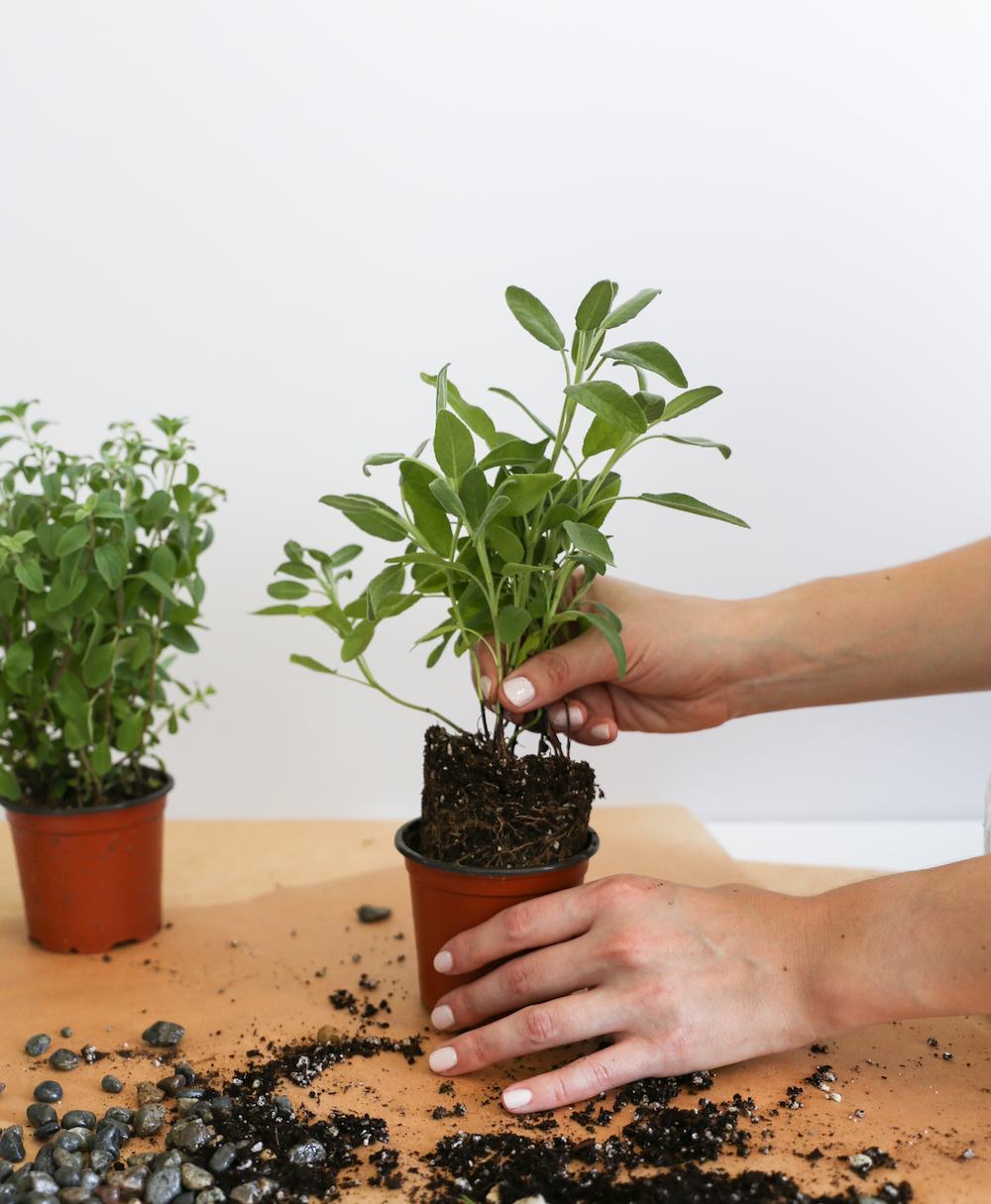 4. Plant the herbs in the mason jar, pressing the herbs down firmly. Be sure to leave room for watering (3/4") at the top.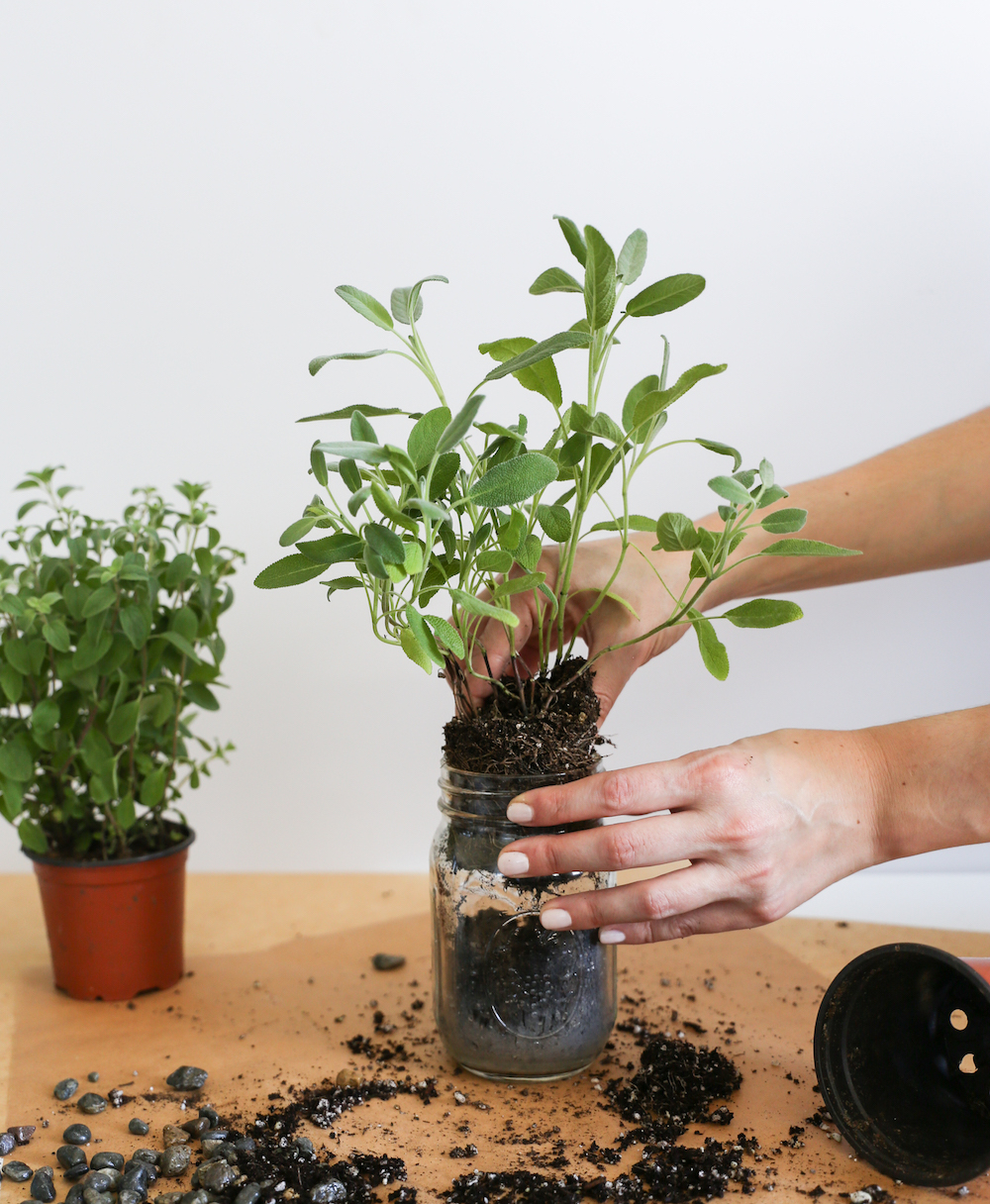 5. If needed, add more dirt. The herbs like to be snug!
6. For each jar, cut two pieces of twine, each 3–4 feet long
7. Below the lip of the jar, wrap one piece of twine around once, then double knot it. Repeat again with the other piece of twine, but double knot it on the opposite side of the jar.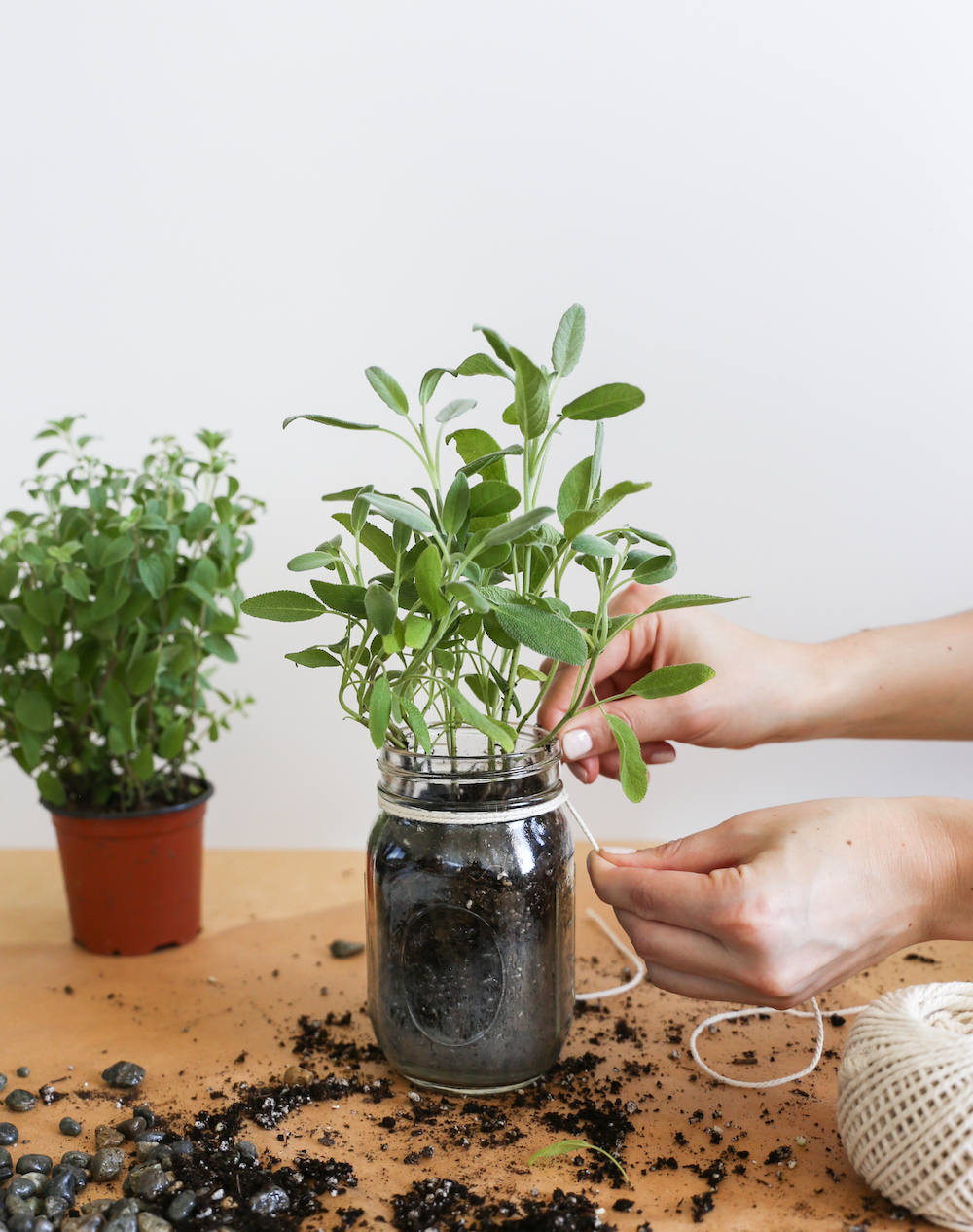 8. Bring the four ends of twine together and double knot it in the middle, creating a handle.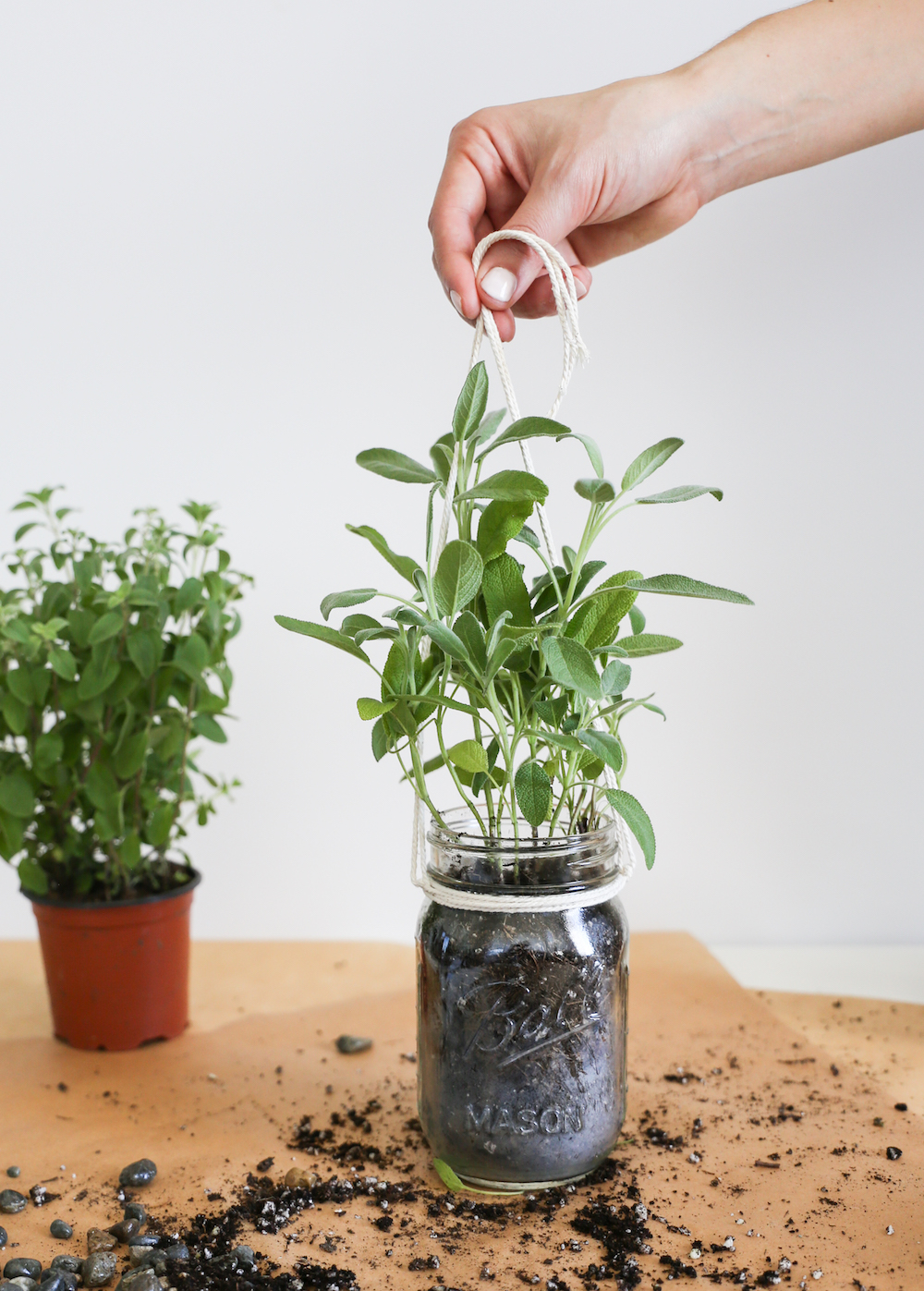 9. Attach the hooks to a wall, and hang your mason jars!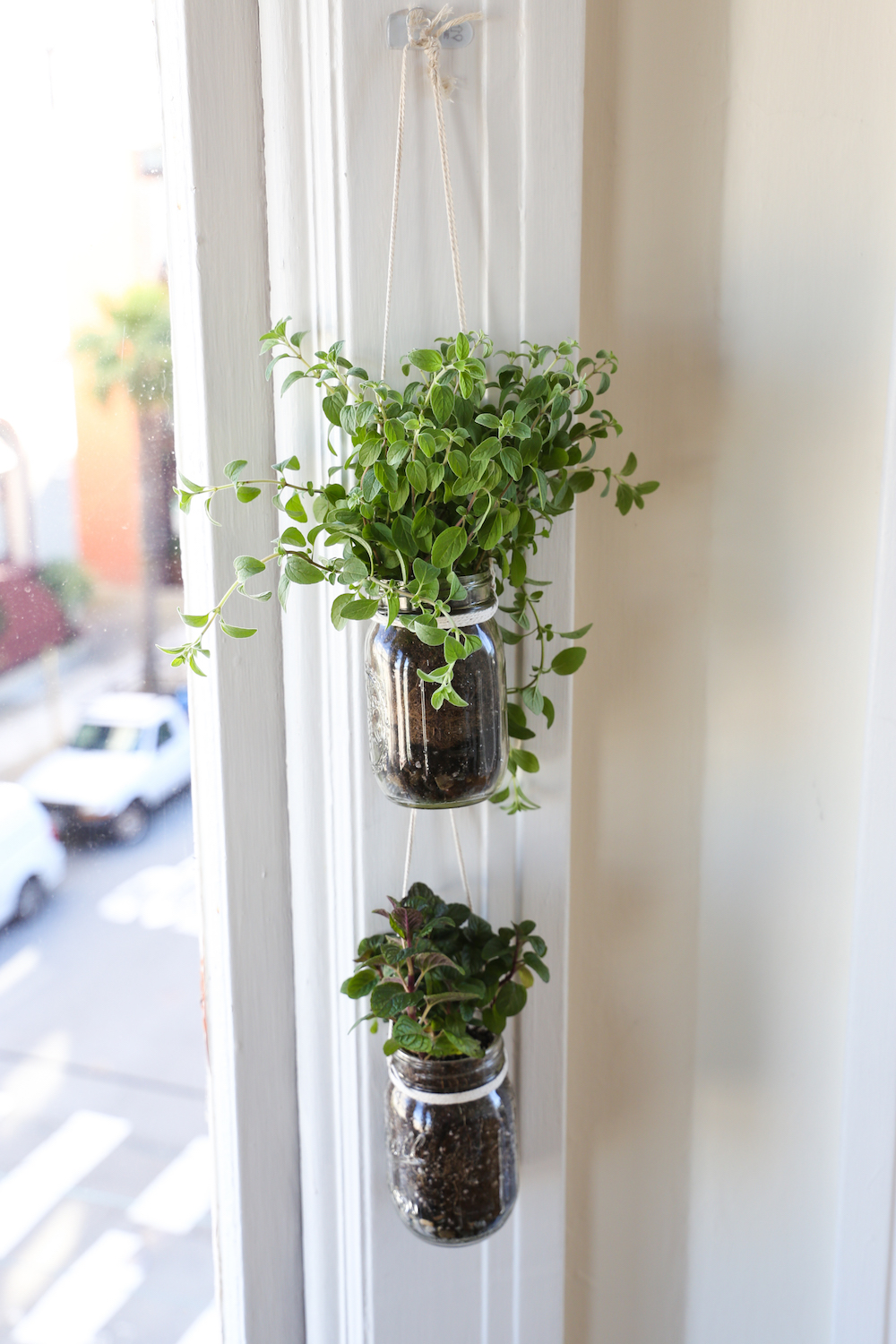 Enjoy this simple DIY to brighten up your home just in time for spring! Follow along for more DIYs and at-home experiences right here, or on Instagram!