Decorating and hiding Easter eggs are fun, creative traditions to help celebrate Easter and the burgeoning springtime (whether you're hiding them in your backyard or your home this year!). As eggs are a symbol of new life, and we decided to follow suit and find a "new," different (in many ways this year!), and healthy way to dye them this year—with veggies! It's a safer, natural option compared to the harsh dyes that are usually used—not to mention, a fun twist! So grab the kids (or just you!), get the ingredients, and enjoy a holiday project that is bunny approved!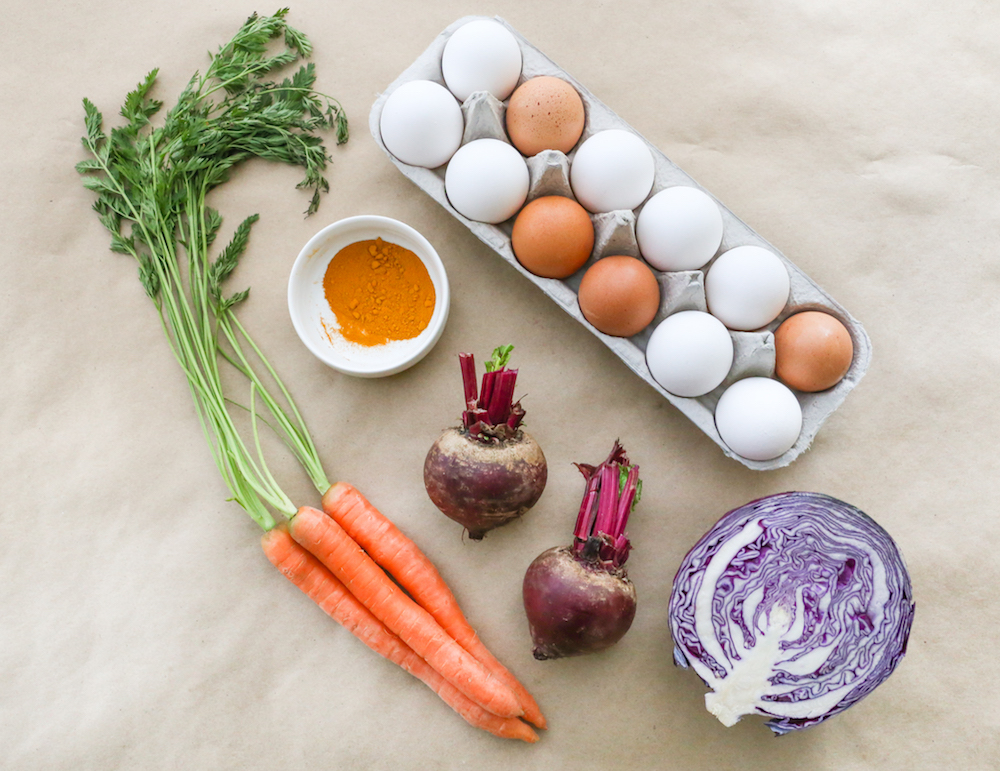 Tools Needed
Hard Boiled Eggs
White Vinegar
Water
Blue Dye: 1 cup purple cabbage
Pink Dye: 1 medium red beet
Yellow Dye: 2 medium carrots and 1 tsp turmeric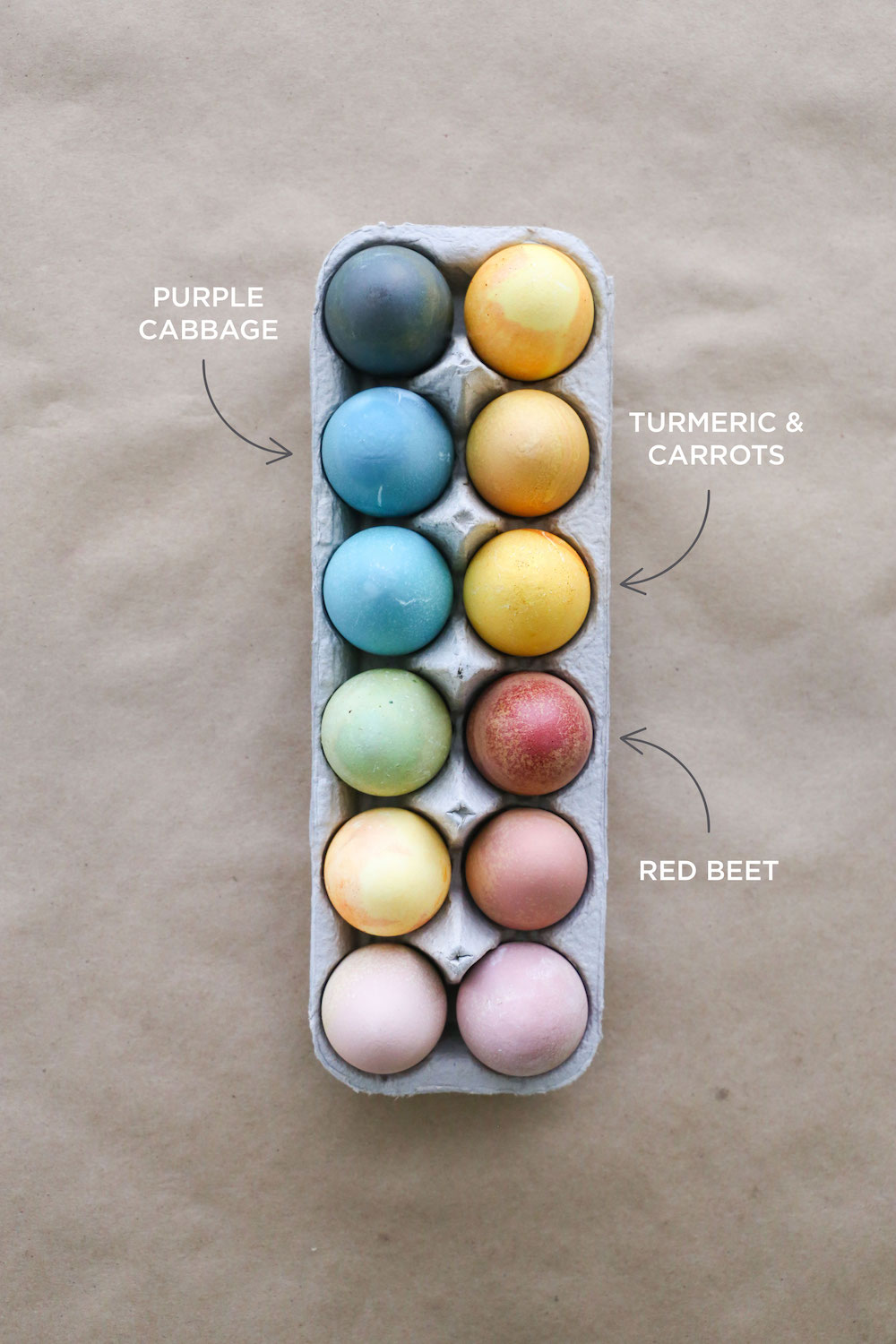 Instructions
1. Make your hard boiled eggs—we used a mix of white & brown, as they create different shades of color
2. Chop your cabbage, beets, and carrots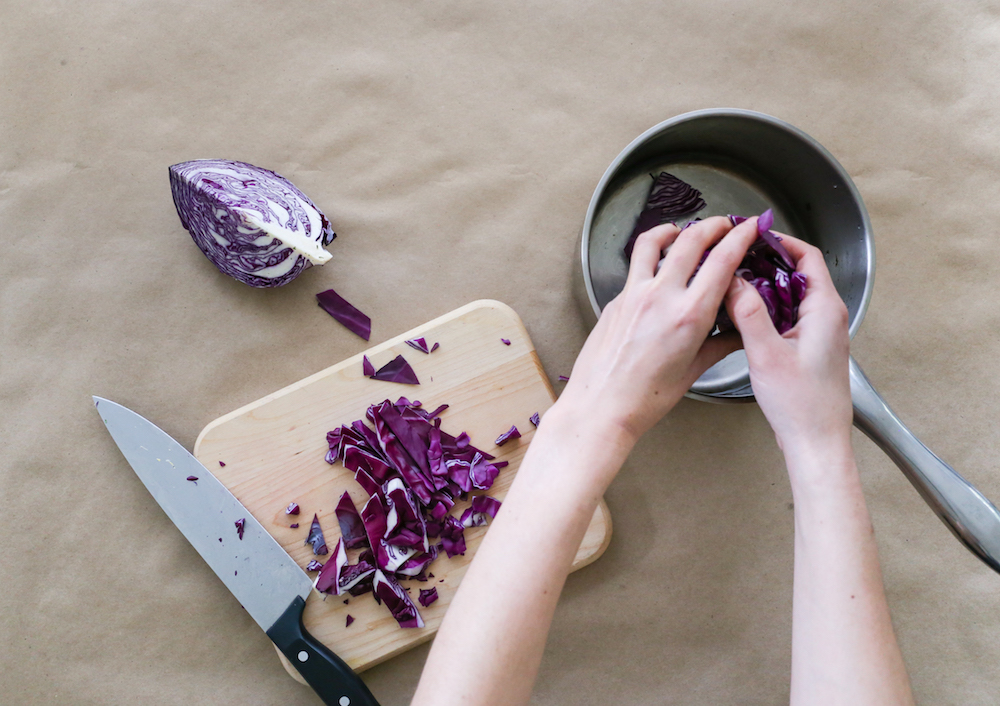 3. For each dye, combine the veggie and 1 cup of water in a small-medium sauce pan. (This recipe is enough to dye 2 eggs in that color at the same time. Multiply as needed.)
4. Bring it to a boil, and let it simmer for 20-30 minutes
5. Strain out the veggies
6. Add 1-2 tbsp of white vinegar to the dye, and let it cool to room temperature before dying the eggs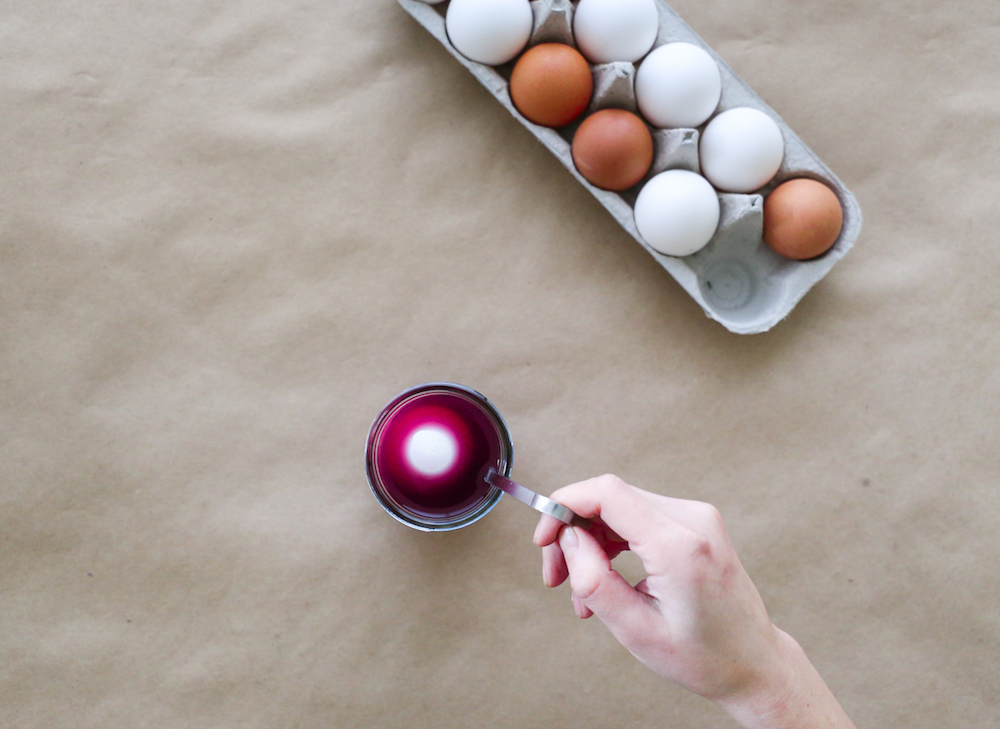 7. Transfer the dye to 8 oz. mason jars, only filling them about halfway, so there's room for the egg. There will only be enough space for one egg in each 8 oz. jar. You can use a larger jar and fit multiple eggs if you double the recipe.
8. Gently place the egg into the jar, and let it sit in the fridge for anytime between 1 hour and 8 hours, or overnight. The longer you leave the eggs in the dye, the more intense the color will be.
9. Take the eggs out of the dye once you're happy with the color, and let them dry on a cookie cooling rack.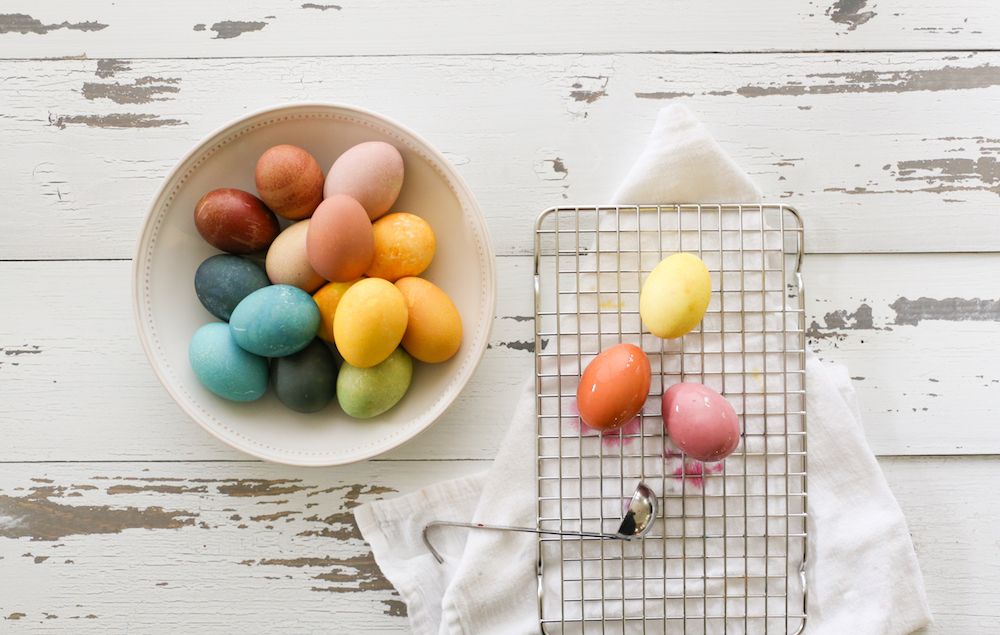 Helpful tips:
You can also combine the dyes to get more colors!
2 parts yellow + 1 part blue = light green (the dye will be a pinkish color, but we got a green egg from it!)
1 part yellow + 1 part pink = orange
Use brown eggs to get these colors:
Pink dye: Red
Blue dye: Midnight blue
The dyes will look like a different color when they're in the jar, but will turn the eggs the correct color (We know, it's weird!)
The blue dye will look purple, but will turn the eggs blue
The pink dye will look red
The yellow dye will look orange
The eggs dry a shade lighter than one you first pull them out of the dye.
Hoppy Easter to all!