We're counting down the days until spring is officially here, and we're soaking up the sunshine we can get in between those last cold winter days. Something we love about this time of year is the colorful and delicious produce that's oh-so-versatile (who knew there were so many varieties of oranges!). We're taking advantage of the season and bringing you a light and refreshing Roasted Beet and Citrus Salad—jam-packed with nutrients!
Roasted Beet & Citrus Salad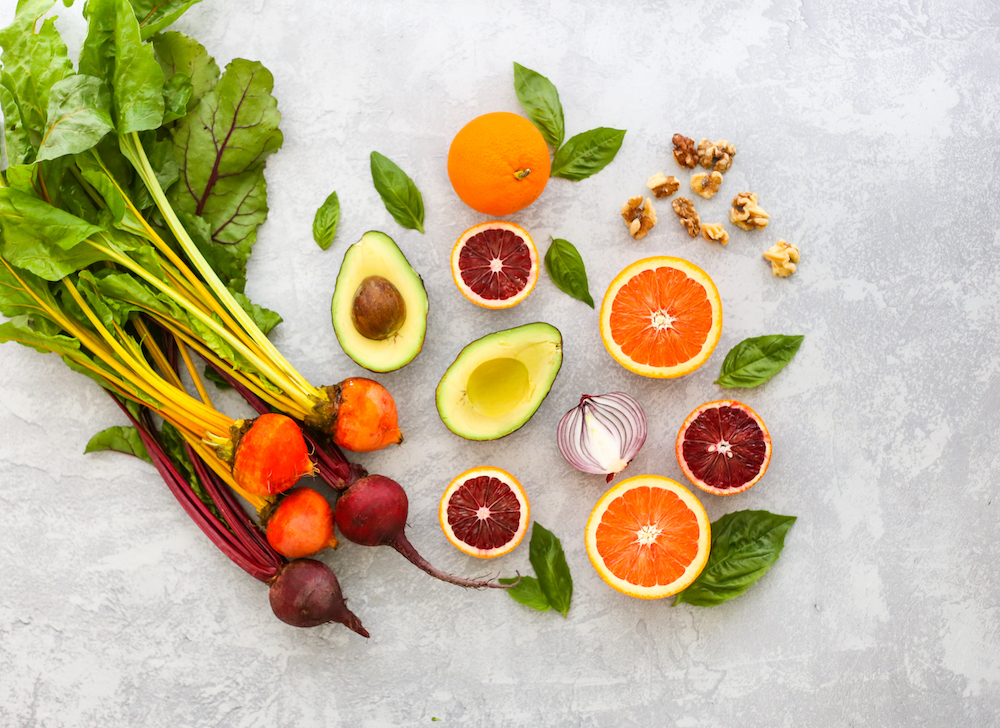 Ingredients
4 beets (golden or red)
2 Cara Cara oranges
2 navel oranges
2 blood oranges
1 avocado
1/3 cup crumbled feta or goat cheese
1/3 cup chopped walnuts
1/4 cup sliced red onion
Handful of fresh basil
For citrus vinaigrette
1 tsp lemon juice
2 tsp orange juice
2 tsp olive oil
1 tsp red wine vinegar
Salt and pepper to taste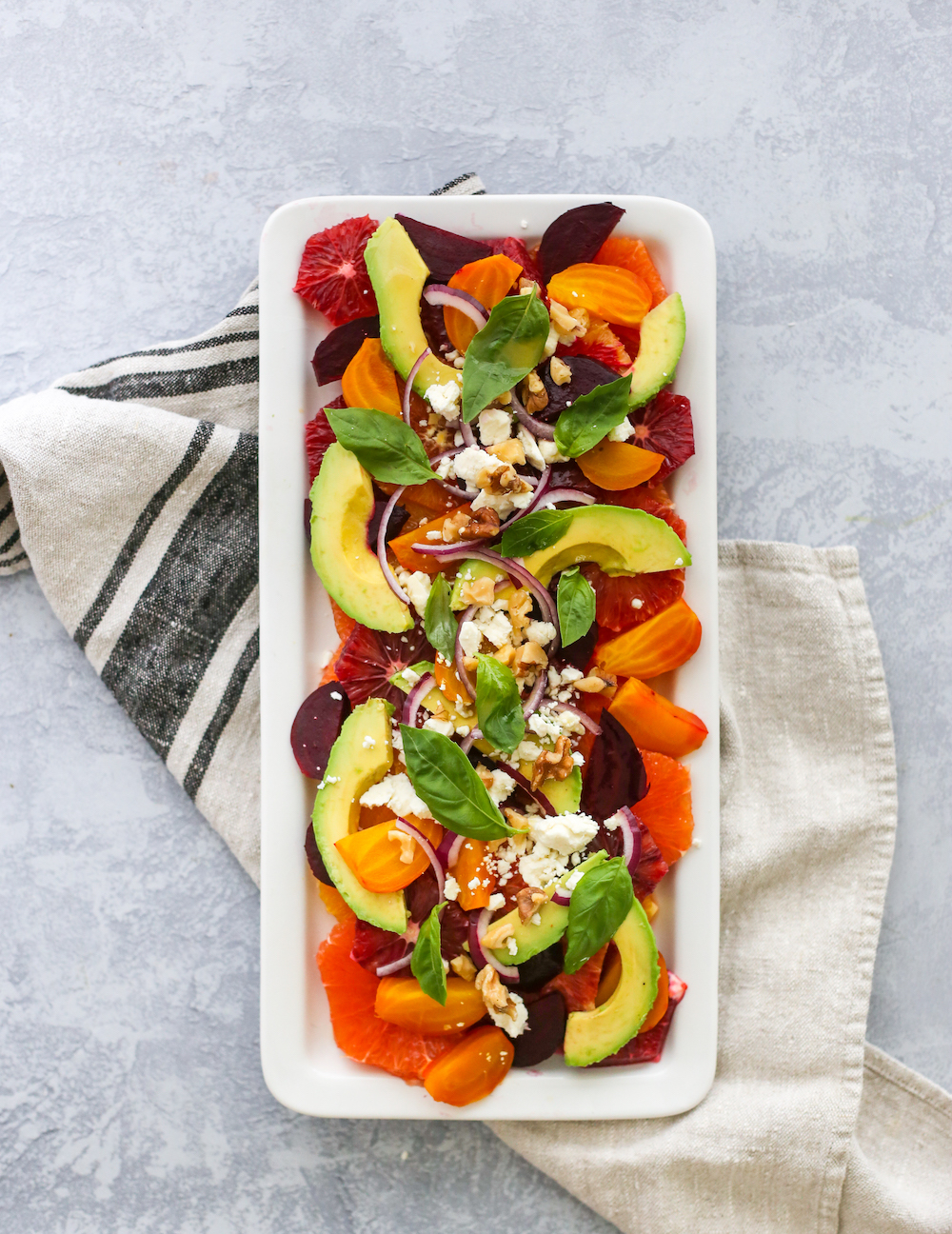 Instructions
Preheat the oven to 375F. Trim each of the beets so that only the root remains.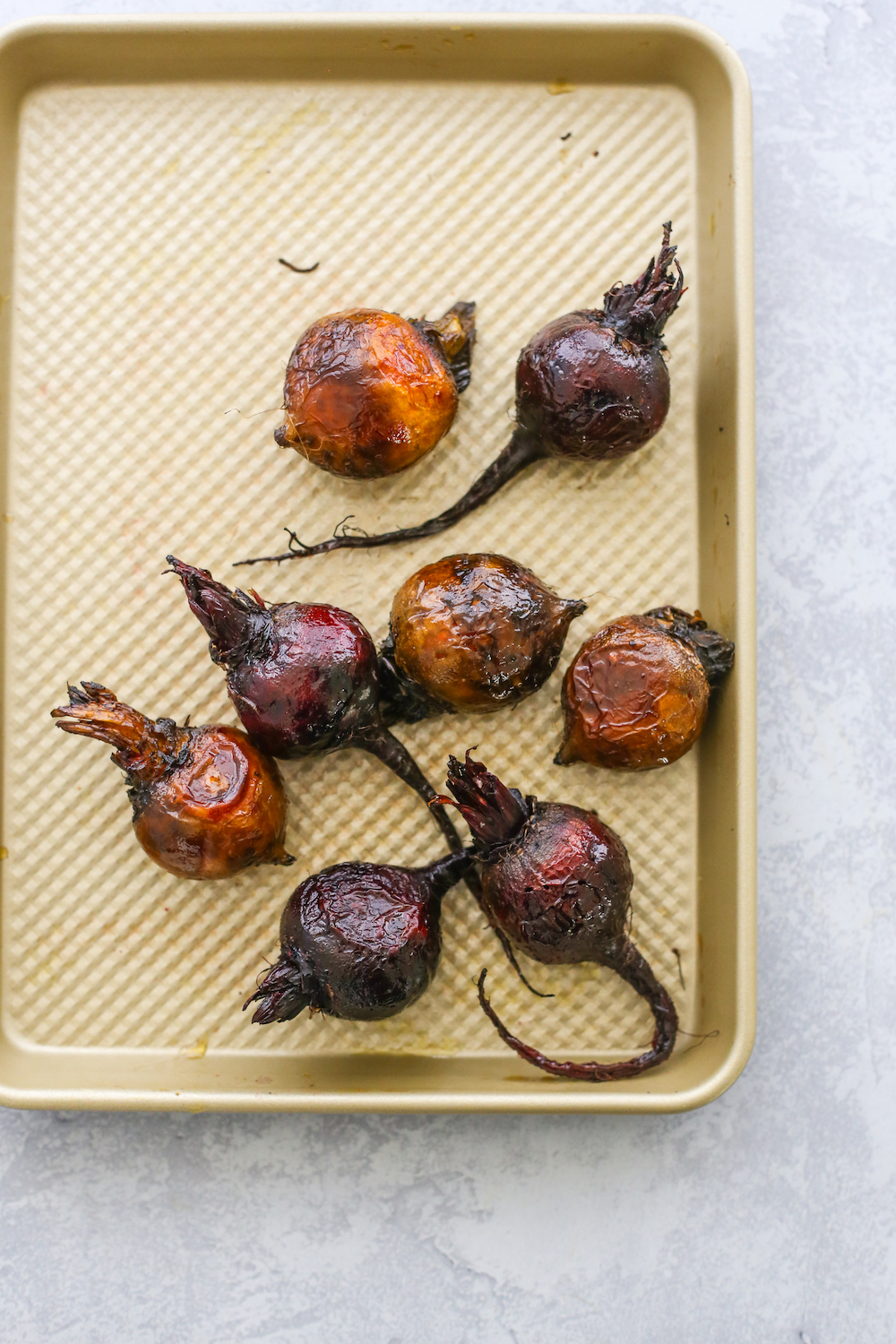 Place the beets on a greased or lined baking sheet, drizzle with olive oil, and roast for about 50-60 minutes.
While the beets are cooking, make the salad dressing. Whisk together all dressing ingredients until combined. Place in the refrigerator until you are ready to serve the salad.
Once they are done roasting, unwrap each beet and allow them to cool.
Using a paring knife, peel the skin off the beets. Slice them into rounds and set aside for the salad.
Use a paring knife to remove the skin from the citrus. Slice into hexagons and place on a serving platter.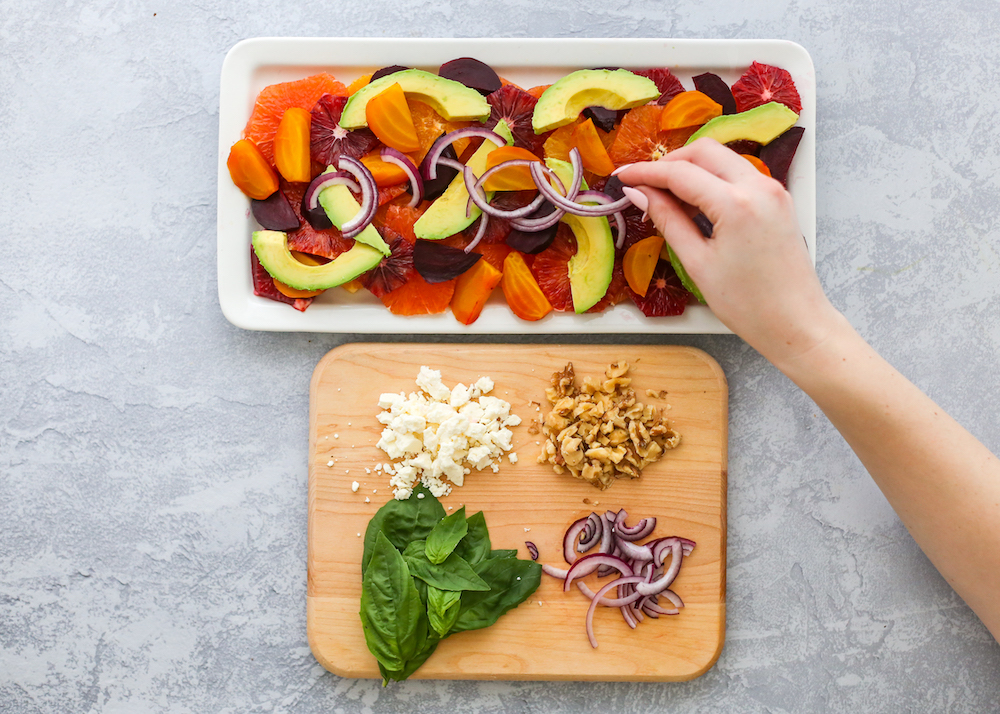 Layer in the beets and add slices of avocado. Top with red onion, feta, walnuts, and basil leaves.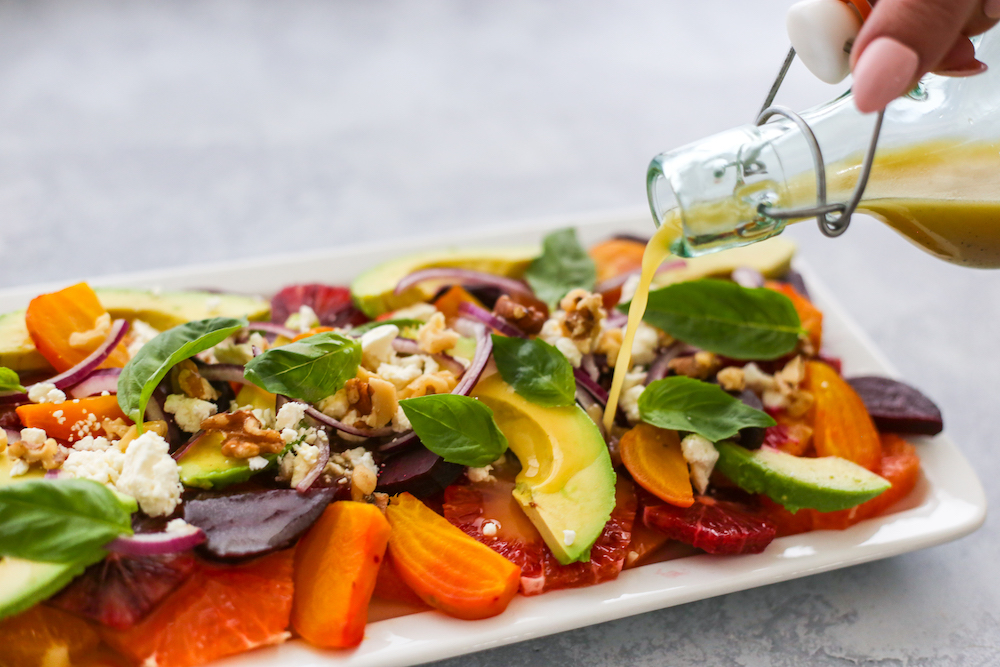 Drizzle with citrus vinaigrette, serve, and enjoy!
This salad's unbeetable. Follow along for more recipes and fun on our Instagram!