Chat with any trainer, nutritionist, or dietician, and one thing they all agree on is the importance of meal planning. Not only is it crucial to any new diet, but it's also essential to a long-lasting and sustainable healthy lifestyle. Taking the time to sit down and figure out what you are going to eat for the day or week may seem tedious at first, but it's a necessary step to a more mindful way of eating. Planning your meals forces you to think about what you're going to put into your body—something that can go by the wayside when you're hungry and in a hurry. Meal preparation ensures that you eat less takeout and that your fridge is always stocked with delicious and nourishing foods. Since everyone's cooking skills, dietary needs, and free time is different, there is no correct method for proper meal prep, but there are ways to make your plan more efficient and achievable.
Schedule it. The first step to meal prep is to set aside time to do it. Some people love to plan on Sundays and cook on Mondays, while others prefer to shop Saturday mornings and prep Sunday nights. Check out your schedule and block off enough time to figure out what you're going to make, shop for the ingredients, and make it.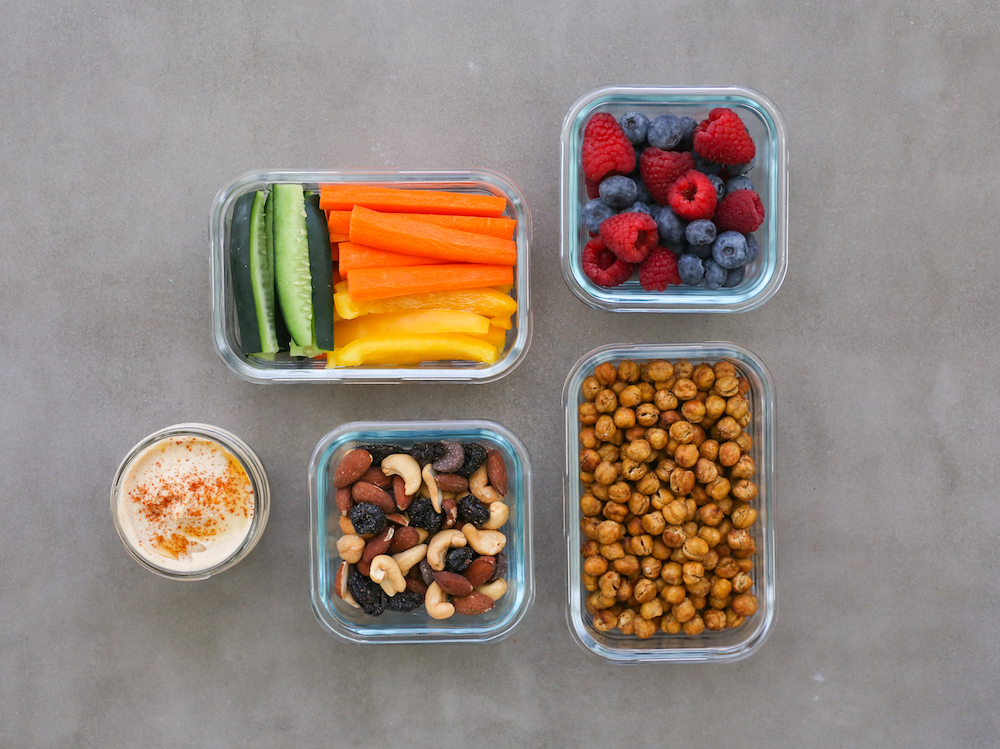 Take inventory. You've blocked off two hours of Monday, now what? Start by taking a quick inventory of what you have in your kitchen. That kale that's wilting in the bottom drawer of the fridge? That bag of French lentils you purchased six weeks ago on a whim that's on the second shelf in the cabinet? Factor these ingredients into your plan. Think about your eating habits as you look around. If you always reach for a half-full bag of potato chips, throw it out and replace it with a more nutritious snack option like toasted almonds. Make a note of healthy items you want to have on hand like fresh fruit and veggies, nuts, yogurt, and hummus which make great snacks on-the-go.
Research recipes. Now you know that you have kale and lentils that need to be used, figure out what to make. Hop on your computer and research recipes. Cooking magazine websites (like Bon Appetit) are a great resource for inspiration and technique. Food52 and Epicurious, (and even here at One Lombard!) are other great websites that have reliable recipes. For vegan, gluten and dairy-free ideas, consult the blogs; Oh She Glows, The Minimalist Baker, and Love and Lemons are some of our favorites.
Strive for balance. For a balanced diet, your plan should incorporate various types of vegetables, fruit, and protein. If you're having kale and lentil salad with roast salmon Tuesday night, choose a different protein for Wednesday. Make a big batch of black bean soup to have for lunch at work, then avoid adding legumes to your dinner. Having fruit and sliced vegetables for a snack is a wonderful way to add more produce to your diet. Don't forget to add breakfast to your plan—we love oatmeal, overnight oats and smoothies!
Be a smart cook. Imagine that you are your own personal chef and figure out the most resourceful way to cook items. Throwing a bunch of ingredients onto a sheet pan and baking them for 30 minutes is much allows you to help the kids with their homework while dinner cooks. Choose recipes that are convenient to your lifestyle. Consider investing in a slow cooker or instant pot and then use this to make fast and easy meals.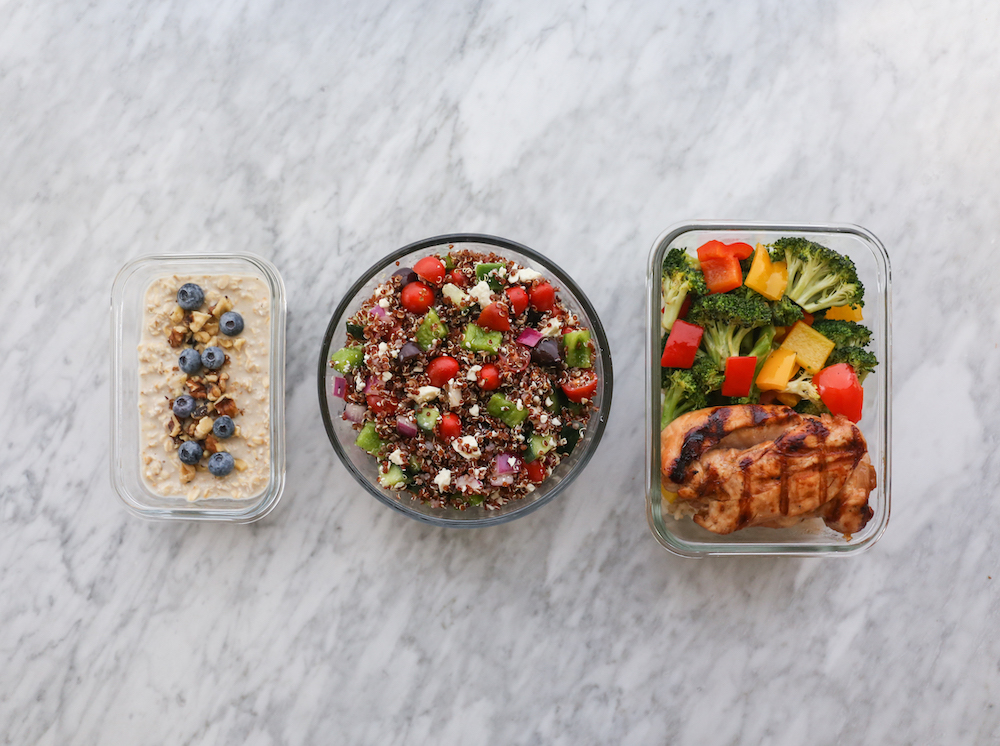 Make batches. Even if you're cooking for one or two people, don't skimp on the size. Make a huge pot of veggie chili, and you can enjoy it all week long. When you get tired of eating it as is, use it as a filling for burritos or quesadillas or pile on top of tortilla chips and cover with cheese to make nachos. Select three vegetables (broccoli, carrots, and onions) and roast a big batch of them. Use these to make salads and sandwiches. The following week, choose three different vegetables (mushrooms, cauliflower, and red pepper), so you don't get tired of eating the same thing.
Befriend your freezer. If you're making big batches, you may end up with a surplus of butternut squash soup. Pour it into a single serving Tupperware and label, then place it in the freezer. When you're prepping for the week check what's in the freezer. Leftover spinach Portabello mushroom lasagna from a month ago can make a meal for your busiest night of the week. Consider your freezer a culinary tool!
Looking for more meal and nutrition tips? Follow our Instagram for more ways to start your 2019 on a good note.