If you've already forgotten about the mindful diet plan that was your New Year's Resolution, March is a great time to get back on track—it's National Nutrition Month! Creating a nutritious and well-balanced eating plan is crucial to one's overall health. It's important to consume lots of vegetables and fruits, protein-rich foods, ingredients that increase hydration, and smart snacks. Stocking your pantry, purse, or office desk with nourishing mini meals is essential to a successful diet. What should you reach for when hunger strikes? Here are six healthy snacks that will ensure you keep going whether in the middle of the morning or in the late afternoon.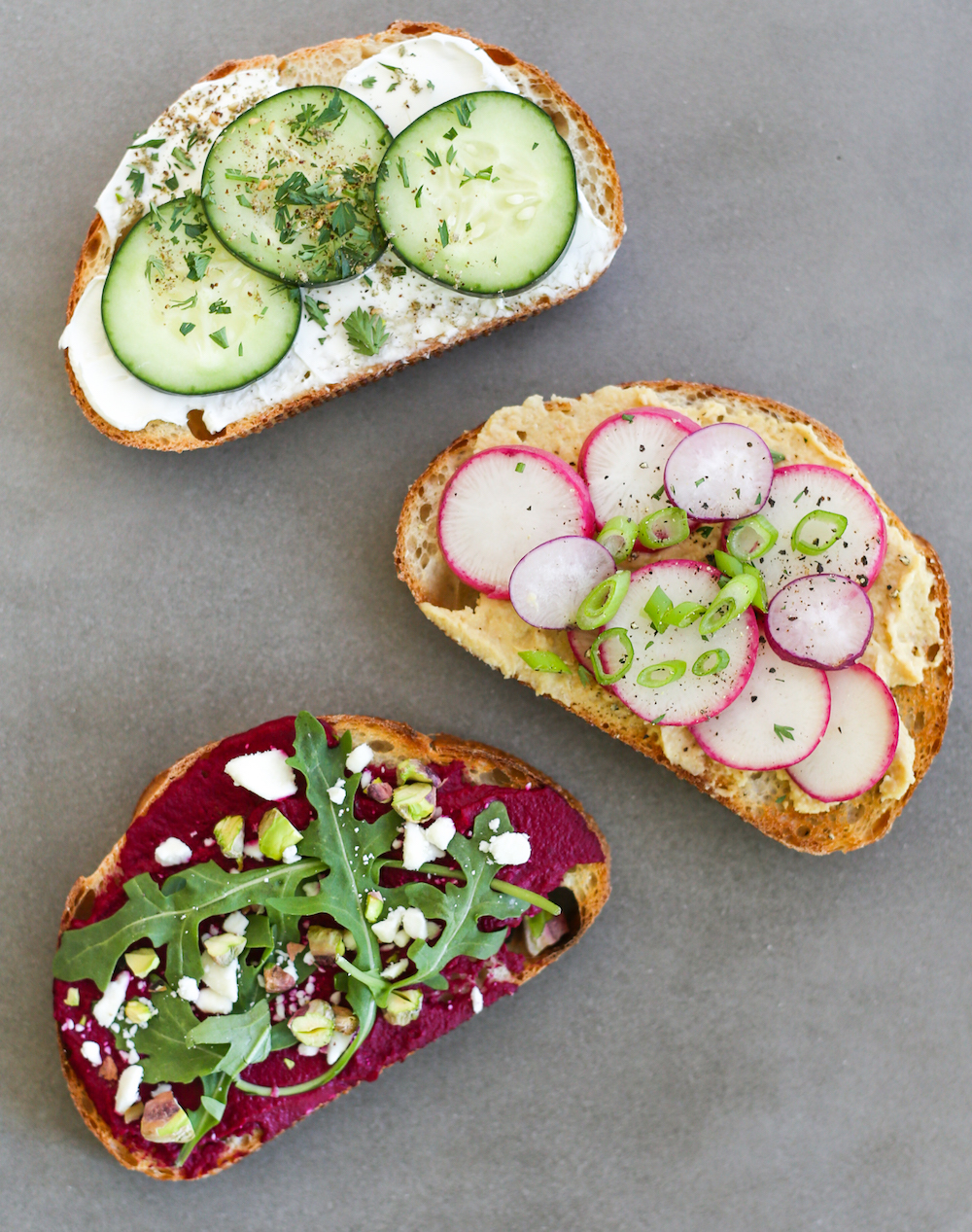 Toast
Avocado toast, arguably the most Instagrammed snack in the world, is wildly popular for several simple reasons. It's easy to make (toast bread, top with mashed avocado, eat), it's healthy (especially when using a hearty whole-grain bread), and it's delicious. Plus avocado toast makes an exceptional snack any time of day. If you've grown tired of avocado, expand your toast horizons. Slather bread with hummus and sliced cucumber or low-fat cream cheese and radish rounds. The childhood favorite of peanut butter and banana slices makes a good snack when you're craving something on the sweeter side. Be sure to use a high quality whole-wheat bread—brands like Ezekiel 4:9 and Dave's Killer Bread are preferred by nutritionists.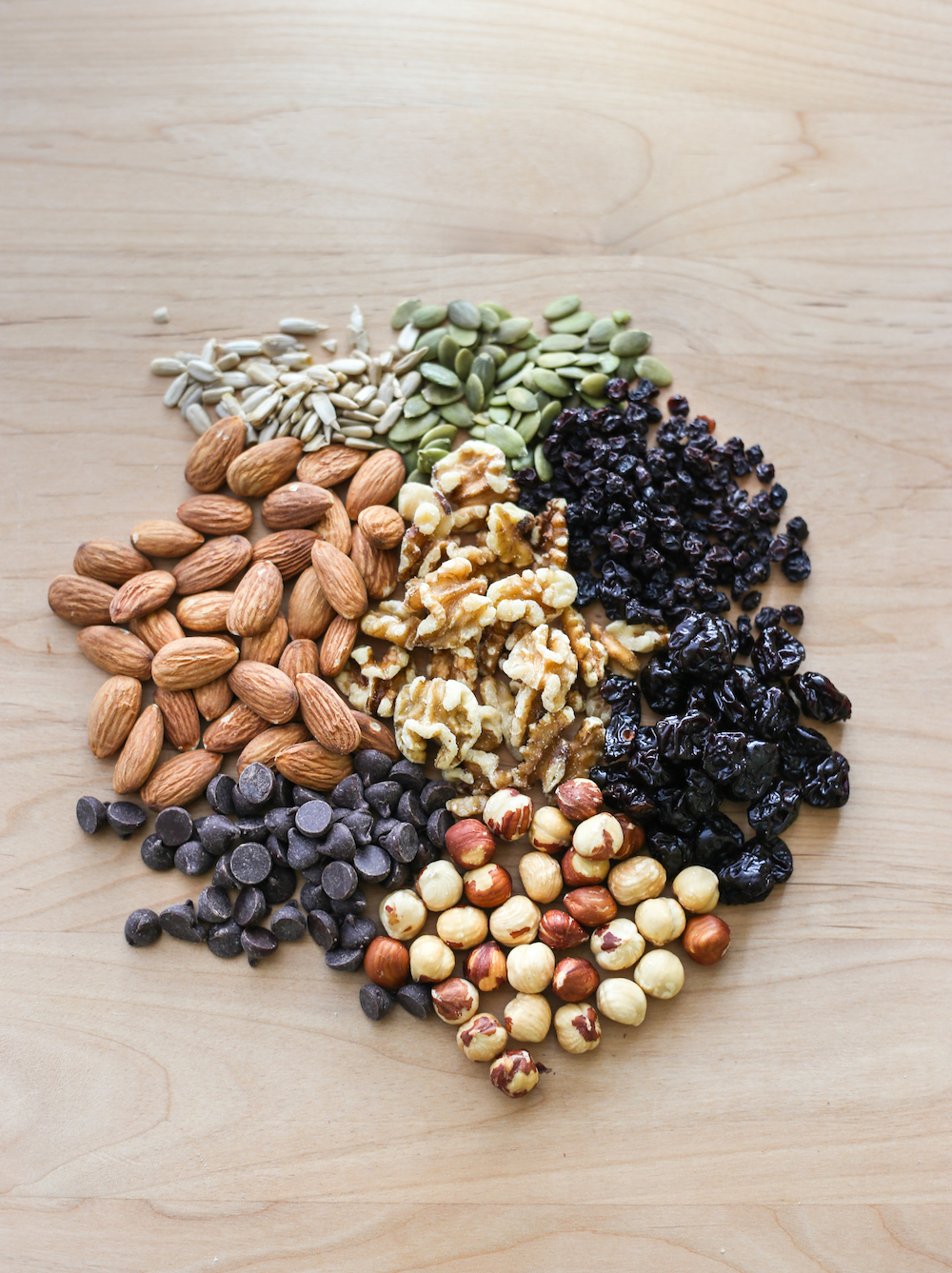 Trail Mix
Everyone knows that a small handful of nuts is a crunchy and nutritious snack, but what if you want more than just 10 raw almonds? Turn to trail mix, a hearty mixture of nuts, seeds, dried fruit, and sweet elements like chocolate, popcorn, pretzels, or cereal. Avoid processed trail mix and instead put together a healthy variation that features only your preferred ingredients. Head to the bulk aisles at Whole Foods or Sprouts and be inspired by what you find there. When making trail mix, be sure that the ratio of nuts and seeds is greater than the sweet stuff. For maximum nutrition, you want a minimal amount of sweets.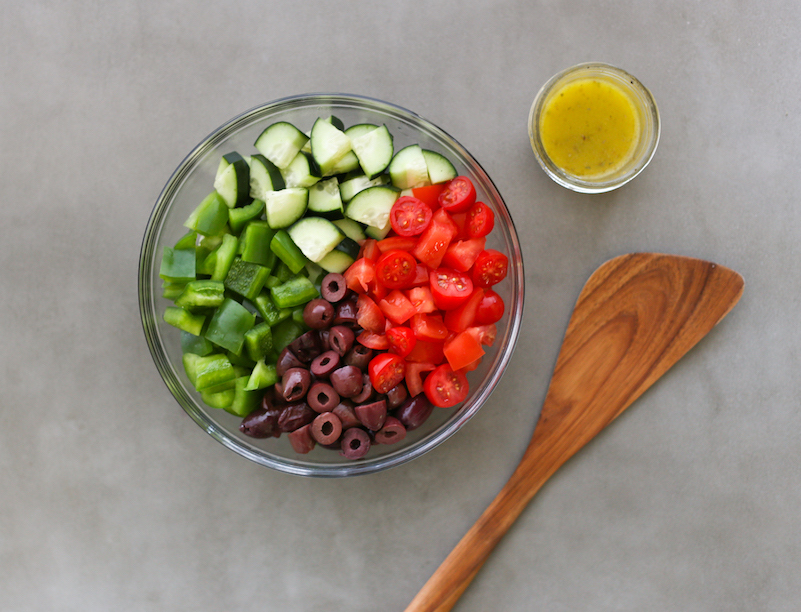 A Non-Traditional Salad
A salad might not be the first thing you think of when it comes to snacking, but we recommend expanding your horizons. A salad with a grain, bean, or vegetable base makes a superb snack and will last several days in the fridge. The key is to make sure there are no ingredients—like lettuce or other greens—that will get soggy. Avoid carb and cheese heavy salads or anything with a mayonnaise-based dressing. Instead opt for a lentil salad with roasted beets, charred broccoli, and chopped pistachios. The classic Greek salad, a mixture of olives, tomatoes, cucumbers, and green peppers, is another scrumptious option. Three bean salad with diced celery, lots of chopped fresh herbs, and a sugar-free vinaigrette is another snackable salad that will stay in the office fridge for a week.
Kale Chips
Light as air, flavorful, and crisp, kale chips should be on your to-make list at least once a week. When making kale chips, be sure that the kale is sufficiently dry and in one single layer on the baking sheet. Don't leave the kitchen to call an old friend while the kale is in the oven—these babies can go from perfectly crunchy to burnt in a second. Kale chips are an ideal snack for kids—they love the texture and since they are "chips" they won't know that their really consuming greens.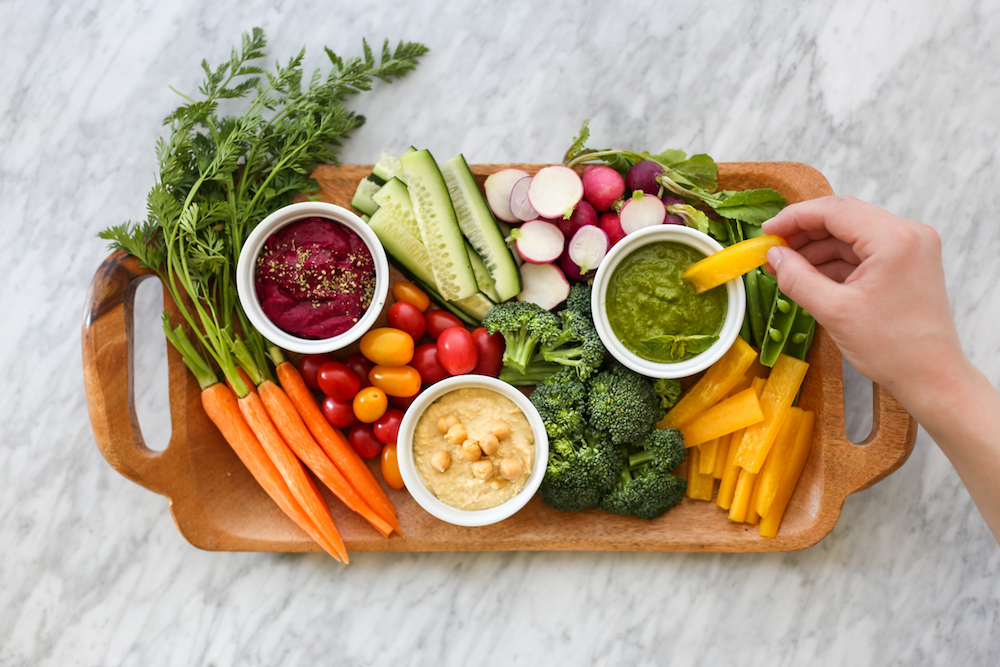 Veggies Sticks and Dip
Sliced carrots, cucumbers, celery, radishes, and broccoli are vegetables that can all be eaten raw with some sort of dip. In order for the snack to be nutritious, select a dip that is plant-based or vegan. Classic hummus is the most basic dip that comes to mind, but check out the dips and spreads section at your local Trader Joe's. You'll realize that there are lots of savory spread options: Beet hummus, white bean and basil puree, olive tapenade, pesto, salsa, baba ganoush, and red pepper romesco. Check the nutrition label and make sure there isn't added sugar. If you enjoy cooking and have the time, making your own dips will ensure that only the healthiest of ingredients are used.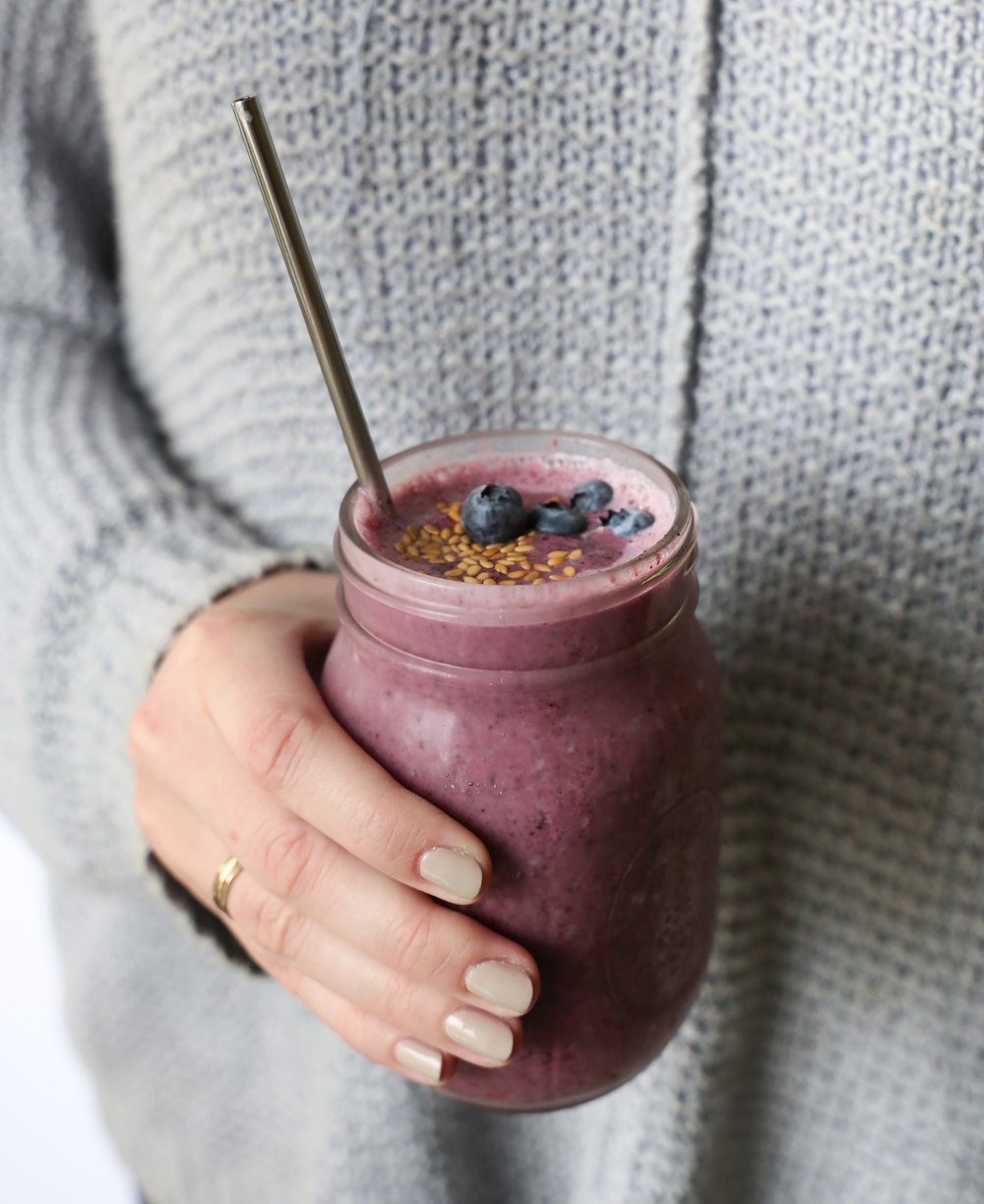 Smoothies
If you need a pick-me-up after a workout, a smoothie made with fruit, vegetables, coconut water, seeds, and/or nut milk is a wonderful idea. Order a smoothie at one of the Bay Club Cafes and you'll instantly feel better. Why? All of the smoothies have Progenex, a protein that helps the body with recovery.
All hail healthy foods—this is your month to shine! We're celebrating National Nutrition Month throughout March with tips and tricks for a well-balanced approach to your health. Follow along on Instagram and right here on One Lombard. Have a question for our experts? Leave it in the comments section!