What's a better food for spring than fresh spring rolls? And the ones we've made over here at One Lombard taste as colorful as they look! With fresh veggies like cucumbers and carrots, refreshing herbs, and a tasty peanut sauce, these are the refreshing flavors you've been searching for all season long.
Spring Rolls
Ingredients
Rice paper
Romaine lettuce
Shredded carrots
Sliced cucumber
Sliced bell pepper
Fresh cilantro & mint
Peanut sauce (recipe below)
Directions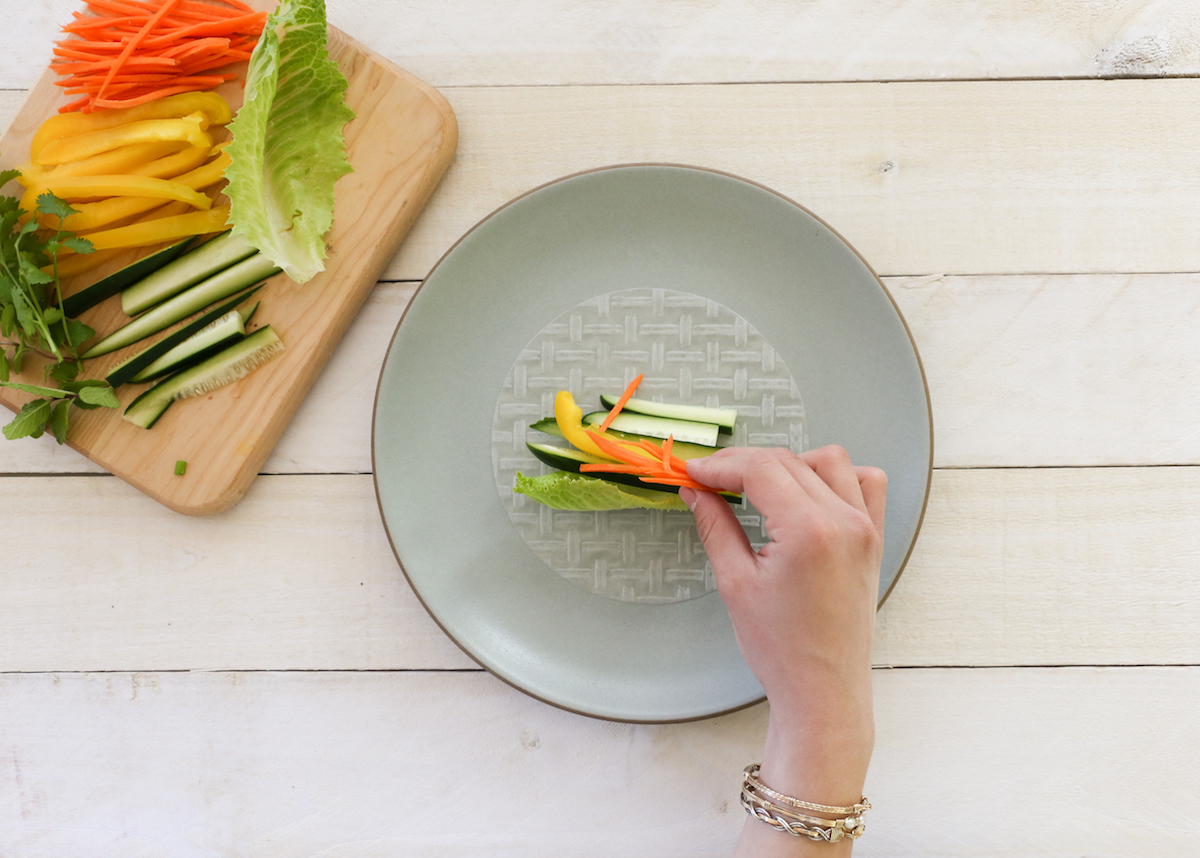 Dip the rice paper into warm water, then remove quickly and lay it flat on a plate. Place your veggies and herbs in the middle of the rice paper.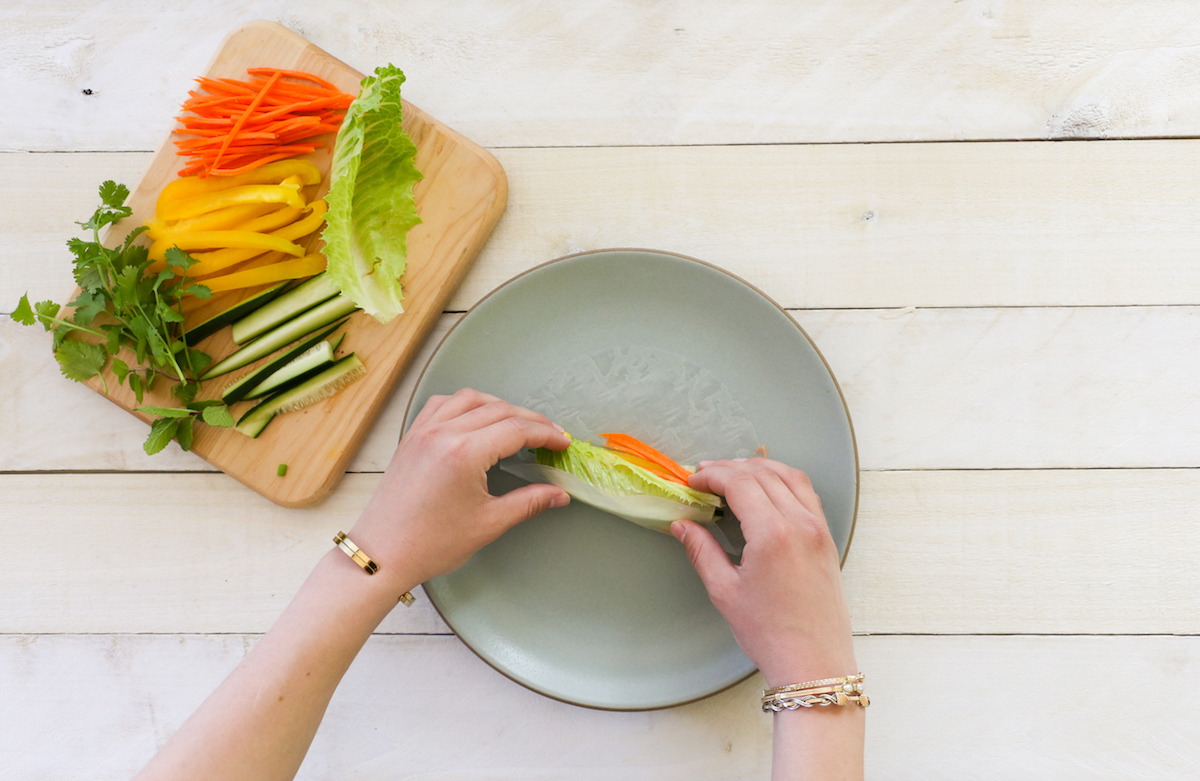 3. Roll ingredients tightly in the wrapper. Serve with peanut sauce, recipe below.
Easy Peanut Sauce
1/2 cup peanut butter
2 tbsp water
Juice of 1 lime
1/2 tsp fresh ginger
1/2 tsp maple syrup
2 cloves of garlic
1-2 tsp of Sriracha (optional)
Soy sauce to taste (will vary depending on saltiness of peanut butter)
Combine all ingredients in a blender or food processor and blend until smooth.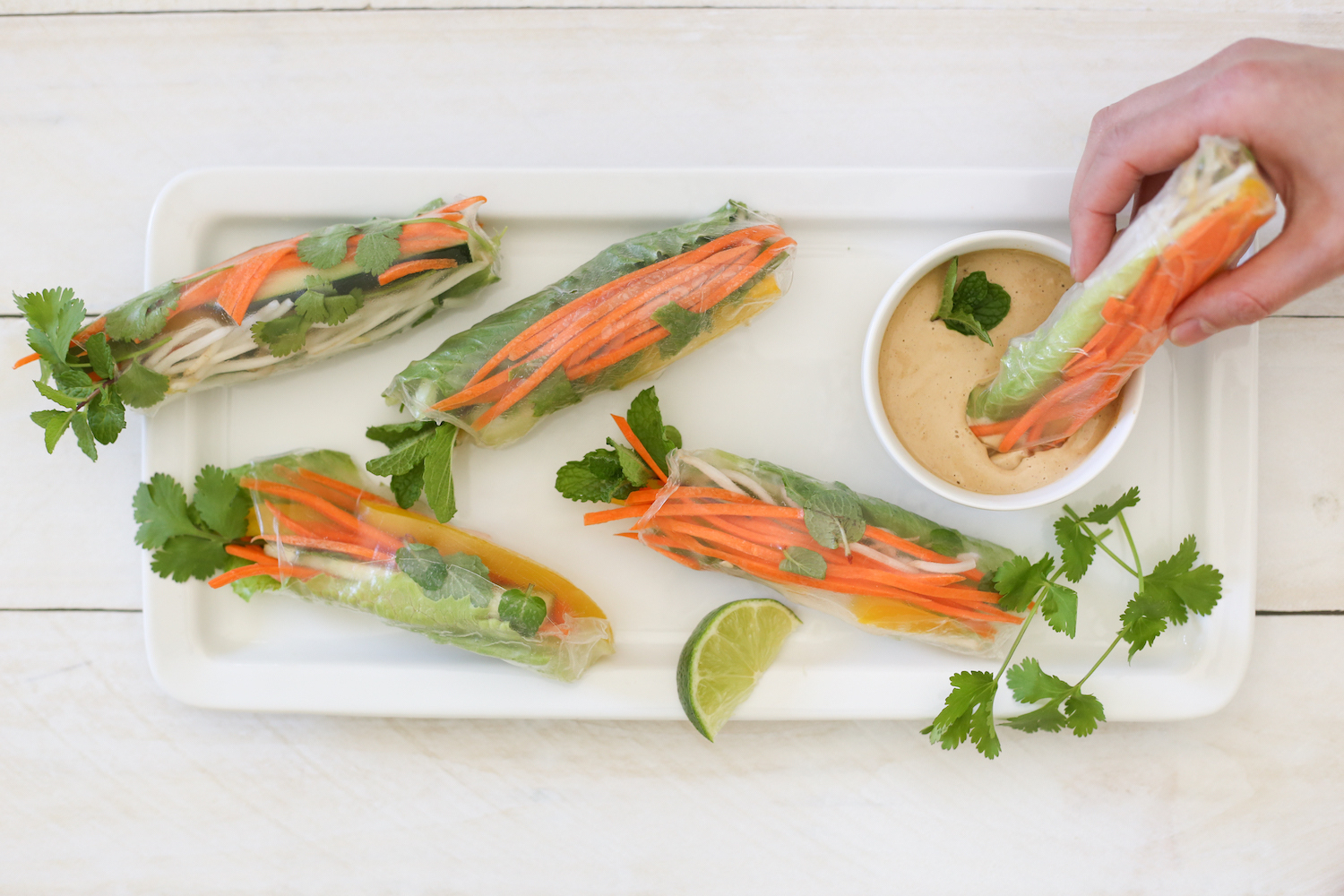 Raw veggies are in this season! Stay tuned for another recipe using raw veggies in the coming weeks, and find a recipe for fresh cucumber rolls here.