Now's the perfect time to bake up some new recipes—and what better than using our favorite refreshing fruit, apples! Not only are these Apple Cinnamon Muffins yummy, but they're also vegan, gluten-free, and make an even better homemade gift. Plus, get a bonus recipe at the end! 
Fun Fruity Fact to Start Us Off
Apples contain high soluble fiber that prevents cholesterol from building up as plaque in artery walls. This is important because when too much plaque builds up, it reduces blood flow to the heart, causing disease.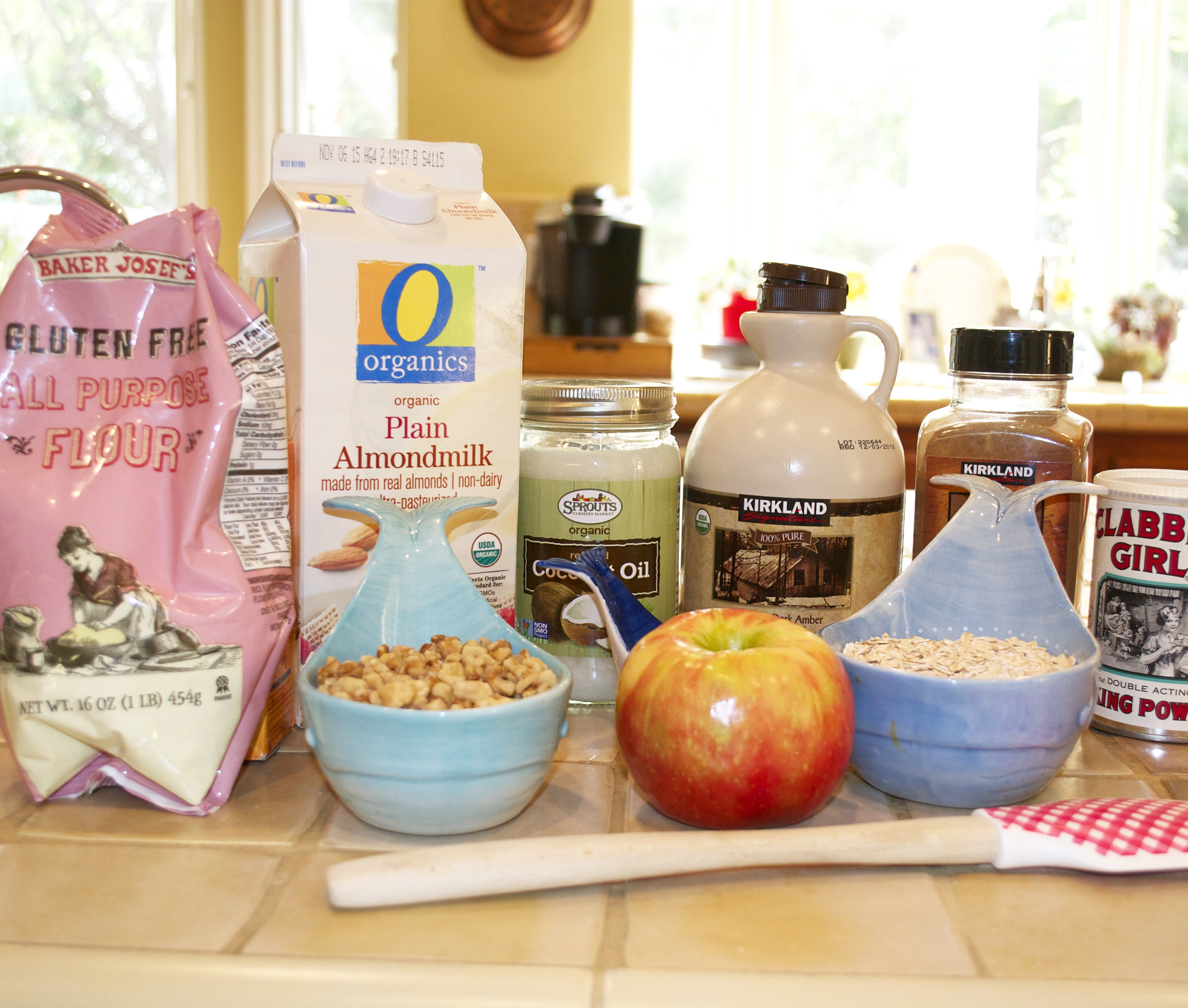 Apple Cinnamon Muffins
This recipe is gluten-, dairy-, soy-, and refined sugar-free. Bonus: It's also vegan!
Ingredients
1 cup gluten-free flour (all-purpose)
1 3/4 cups gluten-free oats
1 teaspoon cinnamon
2 teaspoons baking powder
Pinch of salt
1/4 cup coconut oil, melted
1/4 cup organic maple syrup
1/2 cup almond milk (add more if the batter appears too thick or too dry)
1 teaspoon vanilla extract
1 heaping cup finely chopped apple (I used 1 large apple with skin)
1/2 cup walnuts, chopped
Coconut sugar (for topping)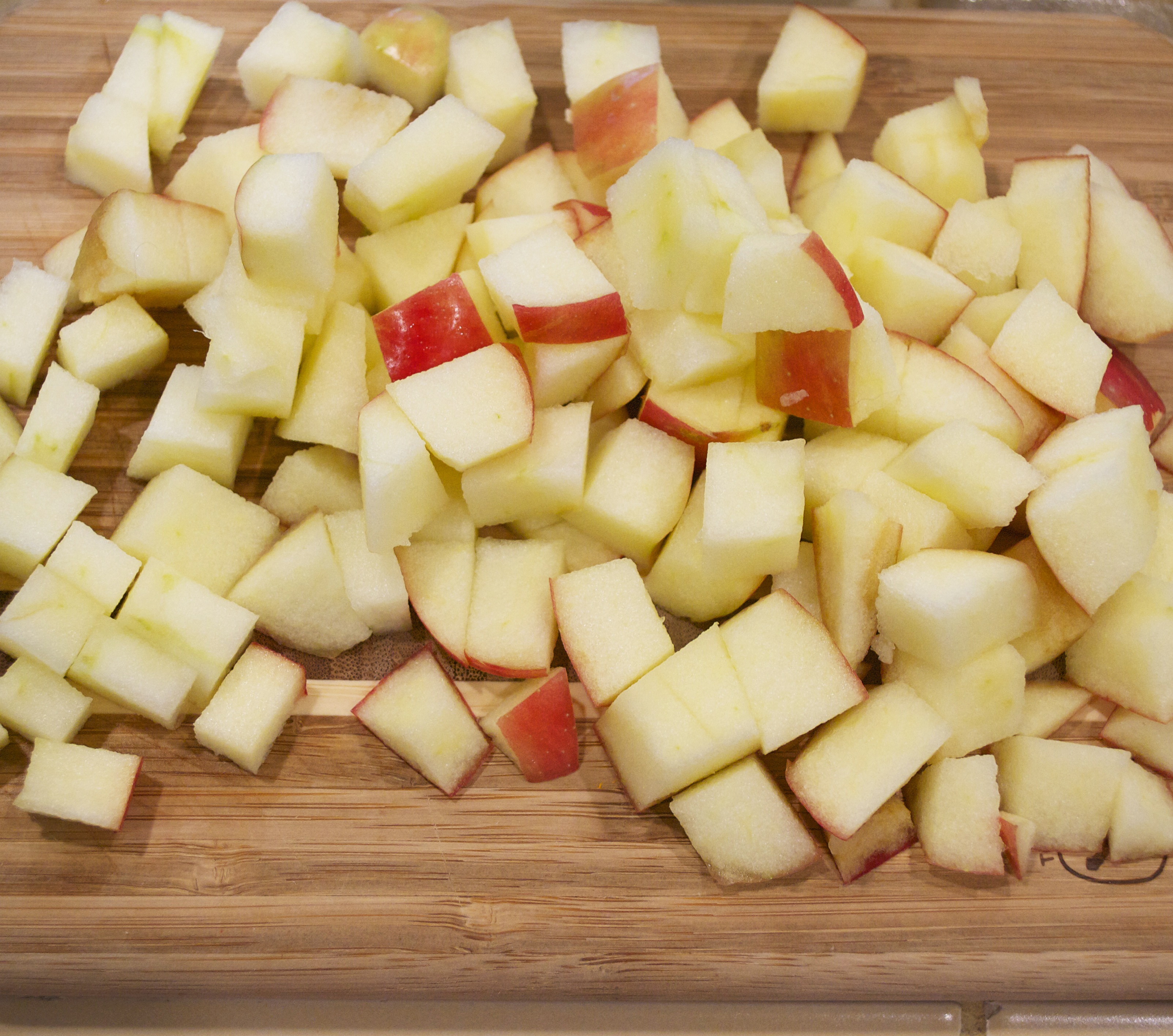 Directions
Preheat the oven to 375 degrees Fahrenheit. Wash your hands, don a cute apron, turn on some music, and get to work!
Place oats into a food processor and grind into flour. Combine the dry ingredients (flour, ground oats, cinnamon, baking powder, salt) in a bowl.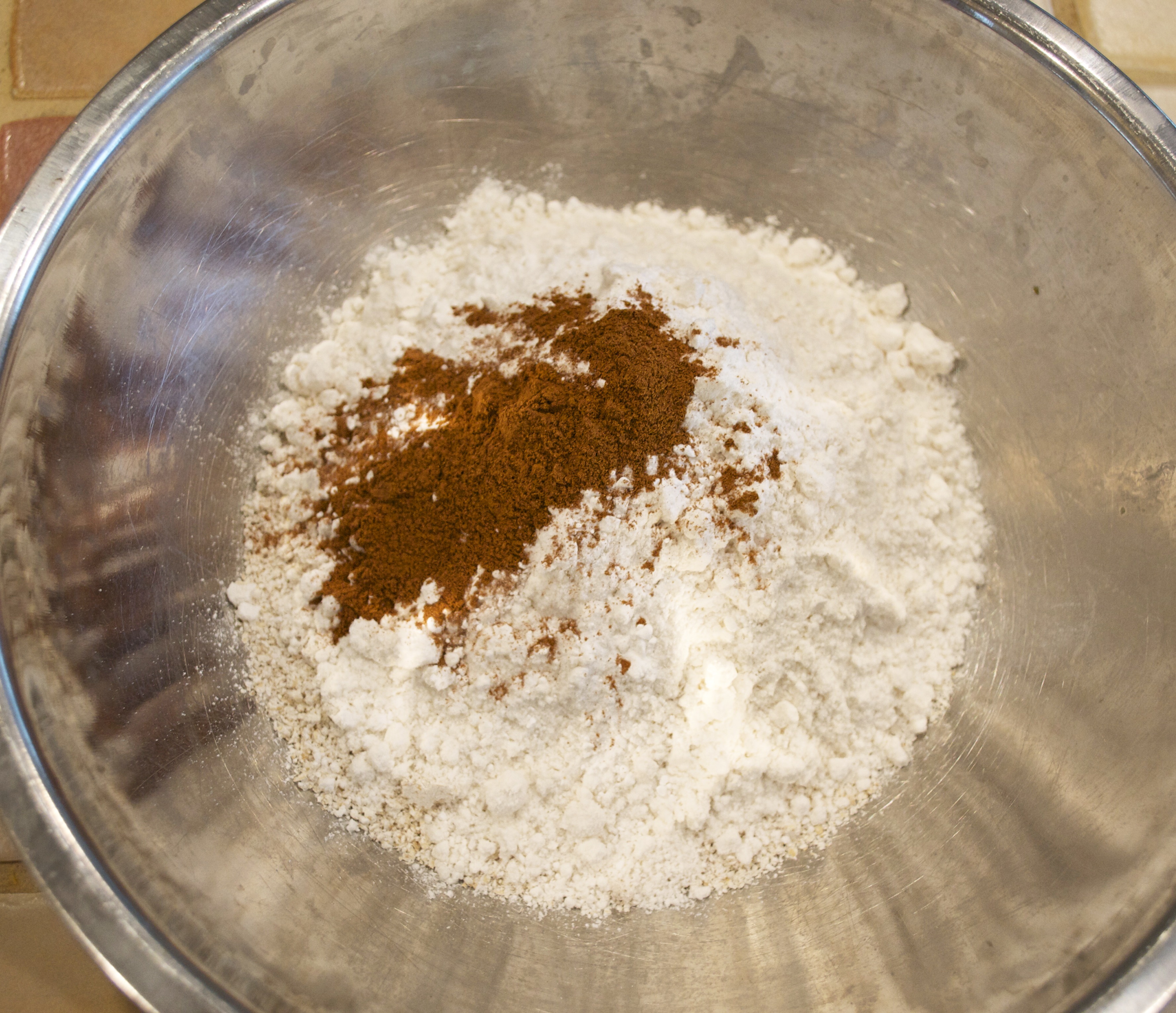 Then melt the coconut oil (either over the stove in or in the microwave) and mix together the wet ingredients (melted coconut oil, maple syrup, almond milk, vanilla extract).
Mix the wet ingredients with the dry ingredients, then stir in the apples and walnuts. Line a muffin tin with paper liners and fill with batter. Sprinkle coconut sugar on top of each muffin before placing in the oven.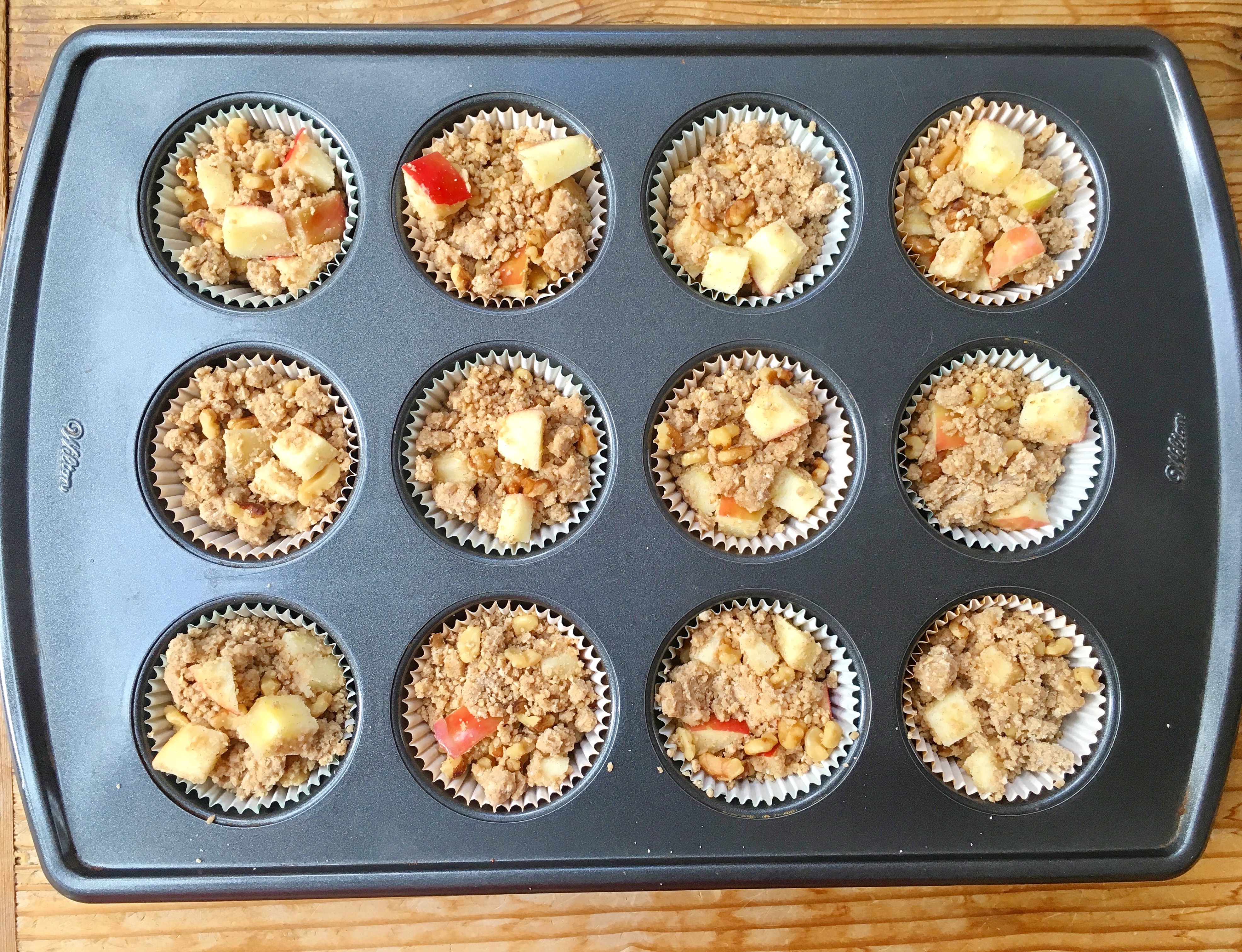 Bake between 15–20 minutes. Test to see whether the muffins are done by inserting a toothpick in the center of a muffin. If the toothpick emerges clean, then the muffins are done baking and should be removed from the tin. Let cool and enjoy!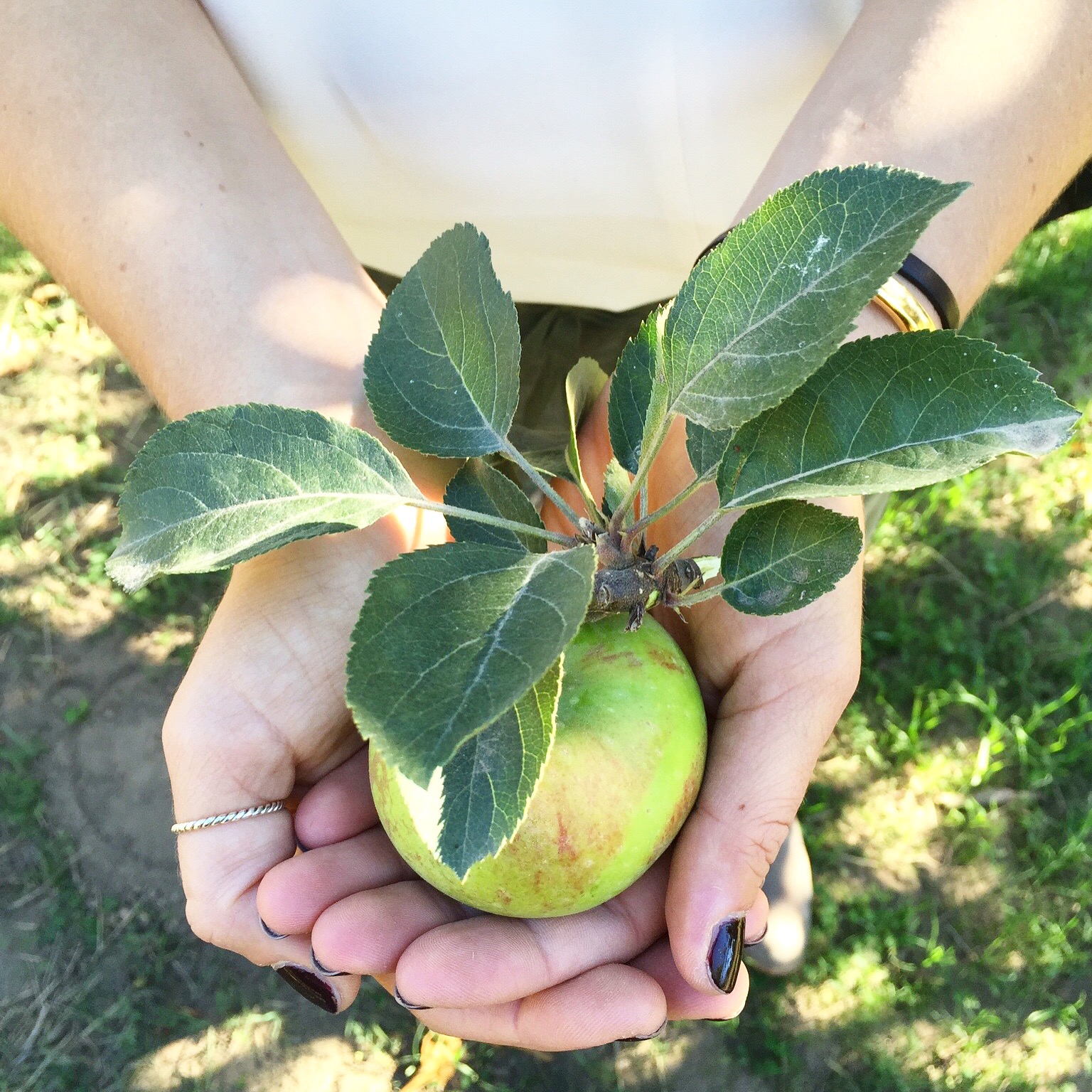 Bonus recipe!
Apple Pie Smoothie
This recipe is gluten-, dairy-, soy-, and refined sugar-free, and vegan!
Ingredients
1 cup almond milk (or milk of choice)
1 organic red apple (skinless and coreless)
1 tablespoon gluten-free oats
1/2 teaspoon cinnamon
1/4 teaspoon ground nutmeg
1/2 teaspoon vanilla extract
1/2 tablespoon almond butter
Crushed ice
Optional: Medjool dates (if you want your smoothie sweeter, add 1 or 2 dates)
Directions
Blend all ingredients together. Pour into a glass, sprinkle with extra cinnamon, and add a cute straw. 
Enjoy these tasty recipes, and find more right here on the Daily Bay and Instagram!