When you make the commitment to eating healthier with more vegetables, sometimes you just crave a texture of something a bit more, well, filling. Luckily, sweet potatoes are a very versatile ingredient in recipes and have a thicker consistency that helps satiate this need. And when turned into a fritter, you get the best of both worlds—a little crunch, some healthy vitamins, and a nice pairing with other delicious, good-for-you foods.
Make this recipe as a main course, a side dish, or even an appetizer paired with your favorite sauce and relish in knowing that you are getting the nutrients you need, while also enjoying the taste!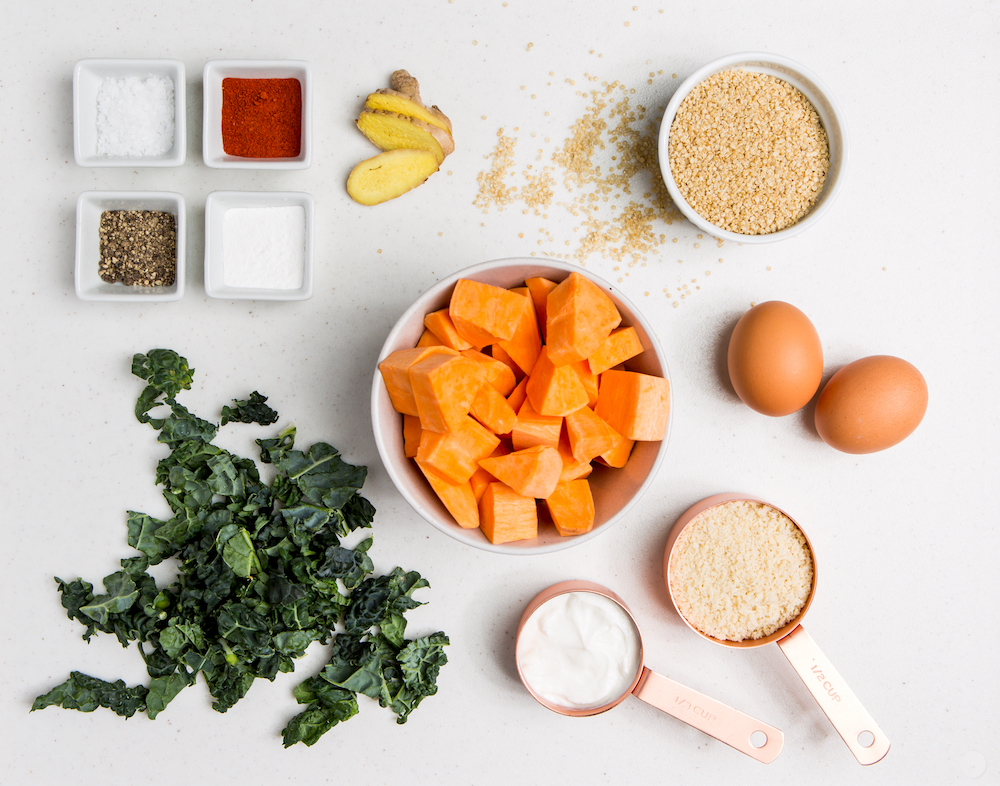 Ingredients
Fritters
1 large or 2 medium sweet potatoes
2 cups cooked Quinoa (we used rainbow quinoa!)
2 cups dinosaur kale finely chopped
2 eggs (If you're vegan: Substitute 2 tablespoons ground flaxseed + 3 tablespoons of water)
1/2 cup panko or any kind of plain breadcrumbs. (If gluten allergies, ground old fashion oats or almond meal works!).
3 tsp cornstarch.
1 tsp grated ginger
1 pinch paprika or smoked paprika
1 tsp freshly ground black pepper
1 tsp n kosher salt
4-6 tbsp grapeseed oil, peanut oil, or coconut oil to pan fry them.
Dipping Sauce
1/4 cup Greek yogurt
1 tsp freshly grated ginger
Pinch of kosher salt
Pinch of black pepper
To make sauce, mix ingredients together.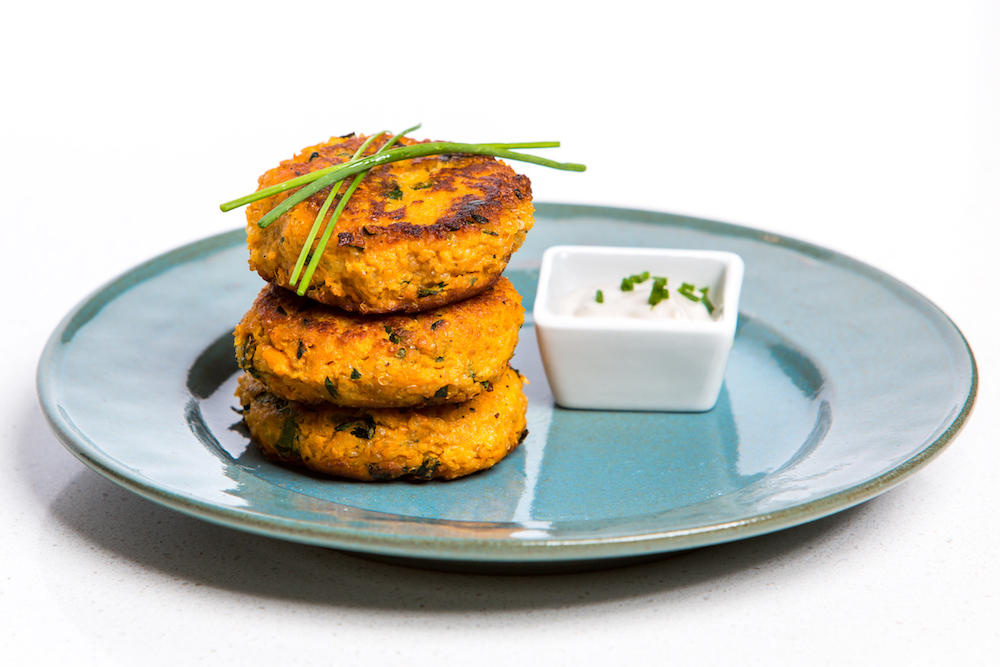 Directions for Fritters
Boil and puree the sweet potatoes.
Make 1 cup dried quinoa (which will be about 2 cups cooked!).
Cut the kale into thin slices.
Mix all fritter ingredients together in bowl.
In a medium size pan heat up about 4-6 tablespoons of your oil. Scoop ice-cream scooper sized scoops into pan and flatten the top.
Cook for about 3-4 minutes on each side or until golden brown.
Serve with side of dipping sauce!
Enjoy! Let us know if there's a recipe you'd like to see from us here at the Bay Club!