Ah, summer. How do we love thee? Let us count the ways. From days at the pool, to travel adventures with family, summer gives us so many reasons to rejoice in the season of warmer weather, daylight until 9:00 pm, the smell of sunscreen, and BBQs…lots of BBQs.
We love that this season—and while we love hamburgers and hot dogs, we're lucky that our beautiful state is the mecca of fresh produce and seasonal options that offer the perfect, creative alternatives to accommodate all your guests. Check out our favorite grill-ready, family-approved BBQ creations to try out all summer long.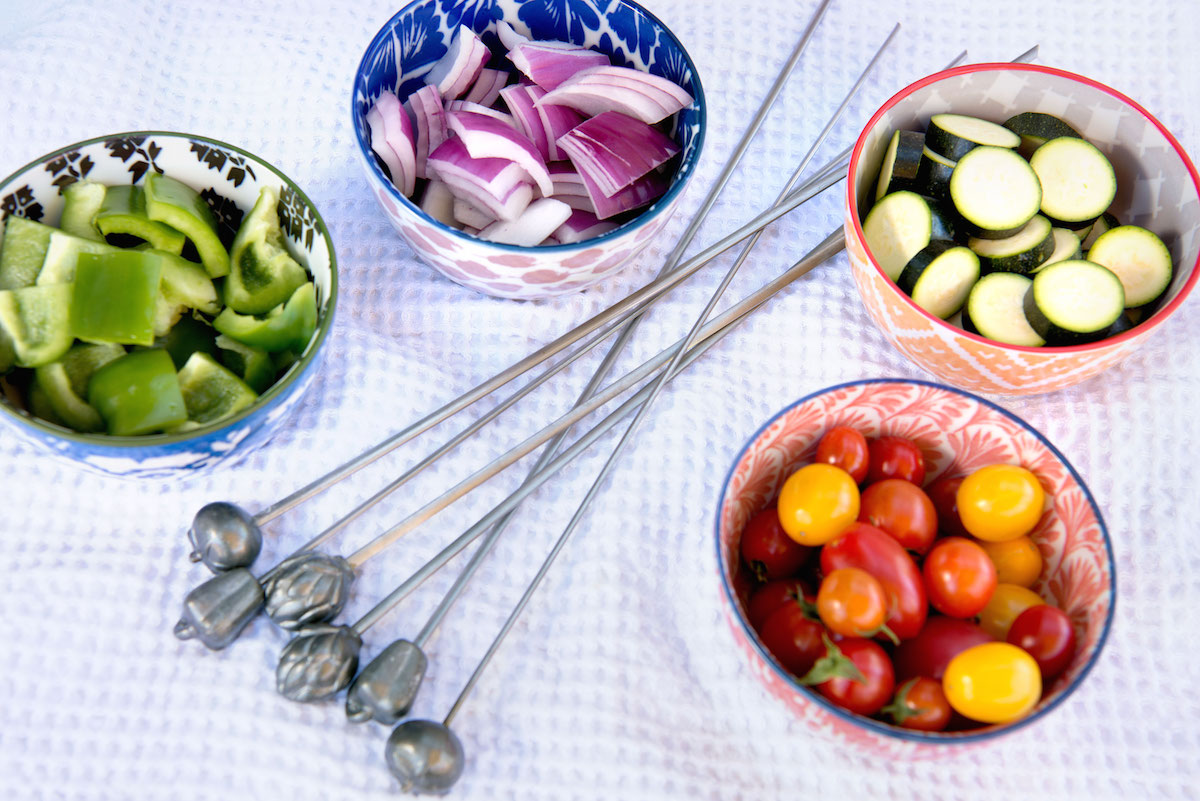 Mediterranean—for your vegetarians
You've probably heard just how heart-healthy the Mediterranean diet is. Full of healthy fats and fresh veggies, it's no surprise this approach to eating tastes as good as it is good for you. We love adding a take on a Greek salad to our BBQ—juicy tomatoes, sweet peppers, the textured tastiness of zucchini and red onion, and the burst of flavor from artichoke hearts.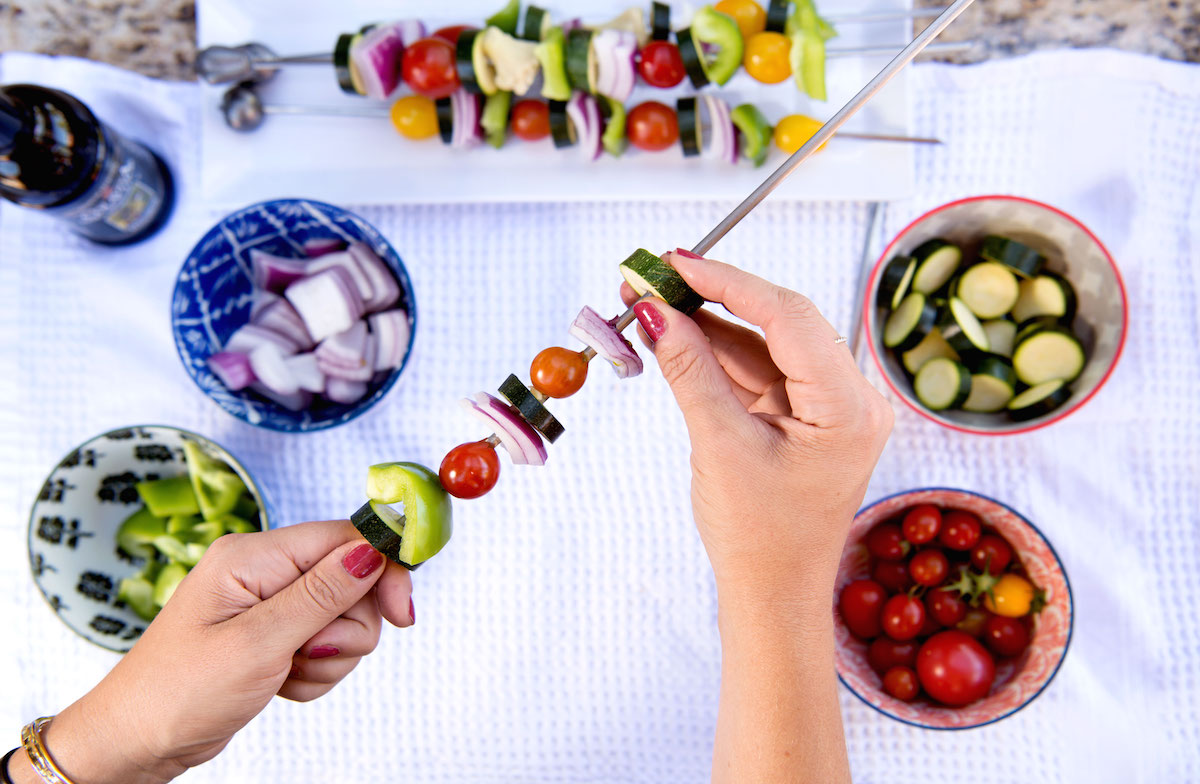 Use a kabob stick to assemble each of your items, drizzle with olive oil, sprinkle with salt, and garnish with fresh mint. And since you're skipping the bread on this BBQ kabob, pair it with on-theme pockets of warm, fluffy pita.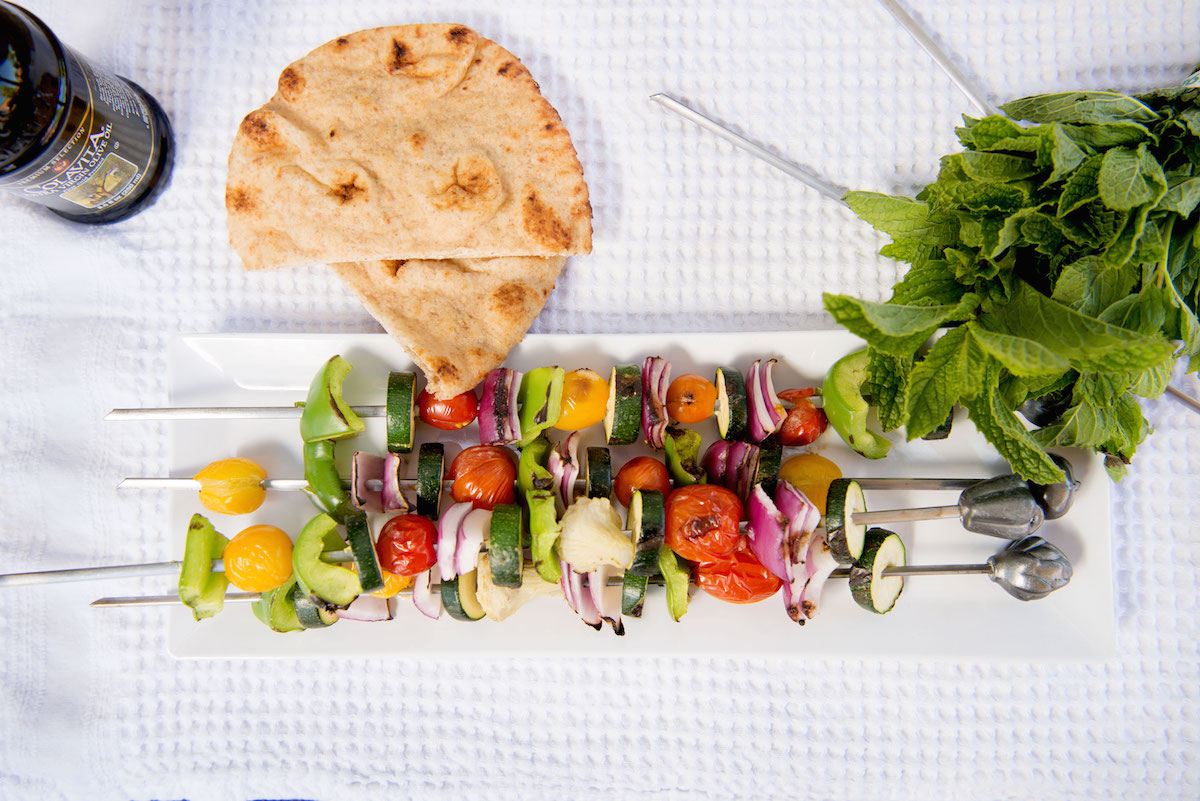 Colorful and fun—for the kids (or the kids at heart!)
This may seem like a cheap trick to get your kids to eat their veggies (and maybe it is) but this colorful combination will capture both their eyes and their tummies! Chop the tops off of large bell peppers, and scrape out the seeds. For presentation's sake, we suggest going for all the summer colors: Red, green, yellow, and orange. Grill your empty bell peppers, then fill with any kind of meat. Top with hummus or cheese, cilantro, and salt and pepper.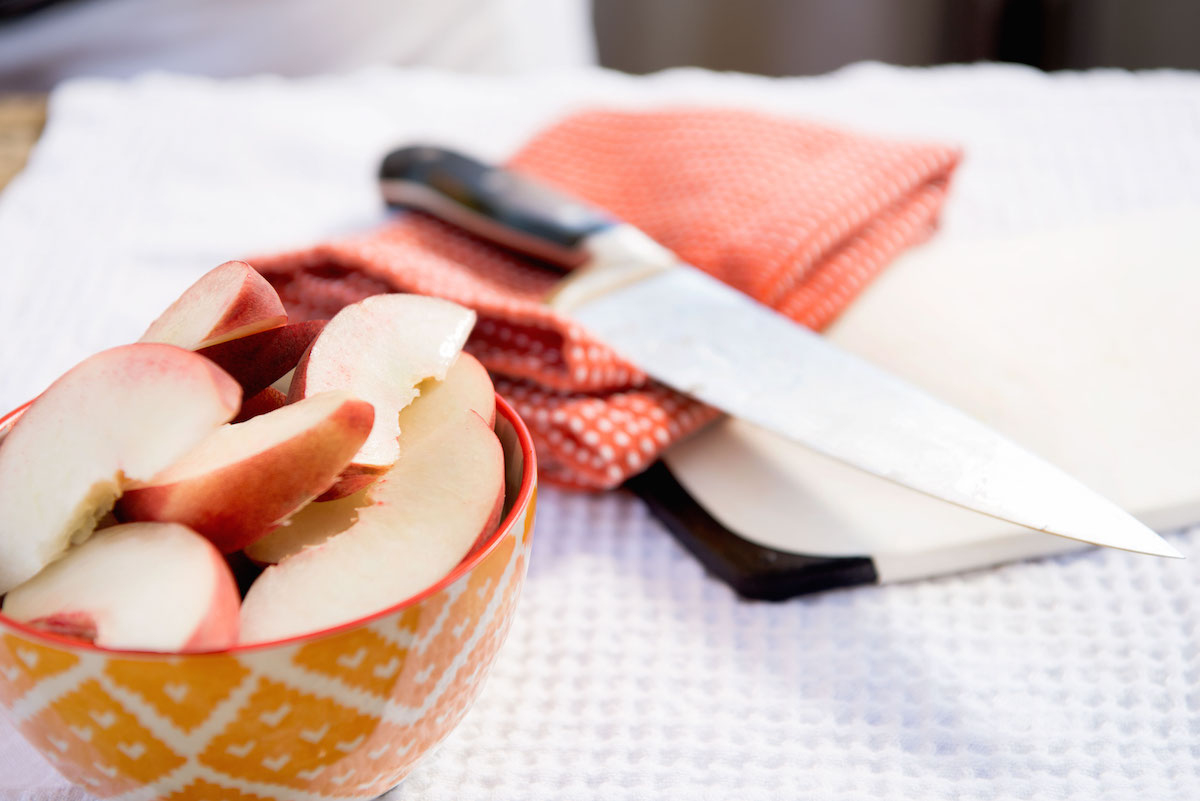 A sweet addition
Summer is the season of delicious fresh fruit, and we highly suggest seizing the moment of sweetness before apricots, cherries, and nectarines are gone from the shelves! Go out on a limb and skip the heavy pudding and pies for dessert—try a fruit-based BBQ that's got plenty of flavor! Slice apricots, nectarines, peaches, pineapples, and melons into thick pieces.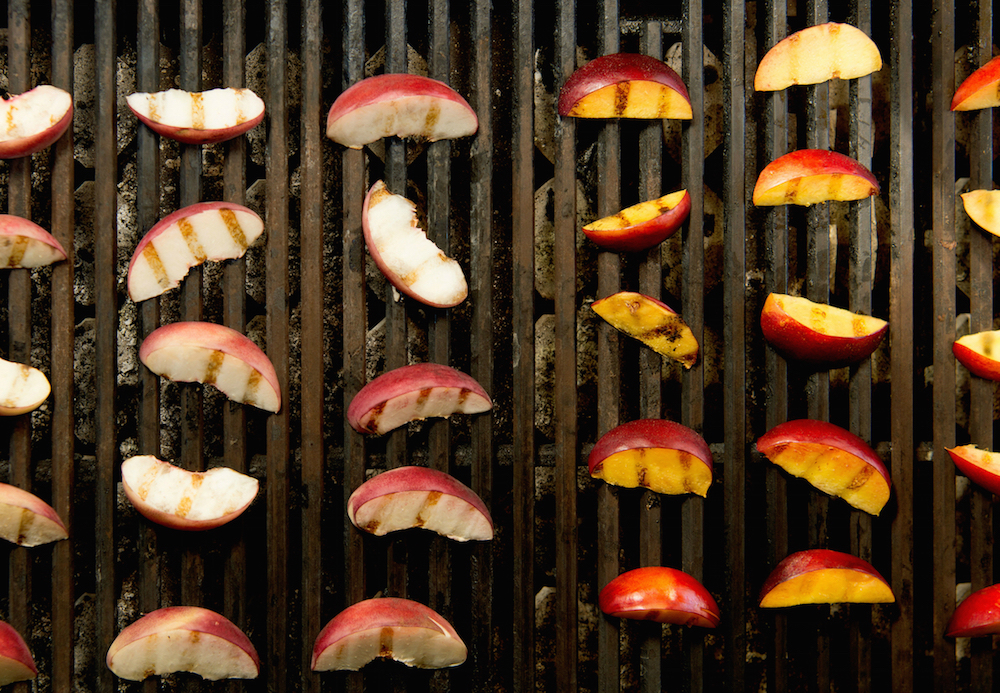 You can layer them on a grilling stick or grill them individually. Before grilling, toss the fruit in sea salt for a salty kick or drizzled honey or agave for a bit of sticky sweetness. Grill until pieces brown just a bit, then rotate. You can serve these gems alone or a la mode with your favorite summer scoop.
A tasty take on tradition
While it's important to have allergy-friendly and healthy options, you also don't want to put off all your meat-loving guests with veggie-only choices—this is a BBQ, after all! This version takes the traditional burger and adds all the right fixin's, straight into the patty! And it's super simple. Mix diced mushrooms that will retain some firmness (like Nebrodini Biancos or shiitake), diced sweet onion, a spoonful of diced jalapenos, and sweet corn (canned or fresh), then add to your ground meat. Season with whatever spices you choose, along with crumbled cheese of your choice. Form this mixture into patties and throw on the grill as usual. The melted cheese with hearty veggies takes this BBQ patty to the next level!