When the day turns dark at 4:50 pm, rain clouds loom on the horizon, and November disappears into December, you know it's time to break out that classic winter beverage, apple cider. Especially, when you have a plethora of apples on hand, like we do.
This year, we're putting two spins on this traditional hot beverage: An even more spiced up Cider Chai for chilly days, and a refreshing Cider Sangria—because sometimes there are days when California just doesn't do winter. Simply start with the Apple Cider base recipe below, and pick your drink of choice.
Editor's Note: We've made these apple cider recipes party-ready with bourbon and brandy, but you can easily omit the alcohol for a festive beverage the whole family can enjoy.
Apple Cider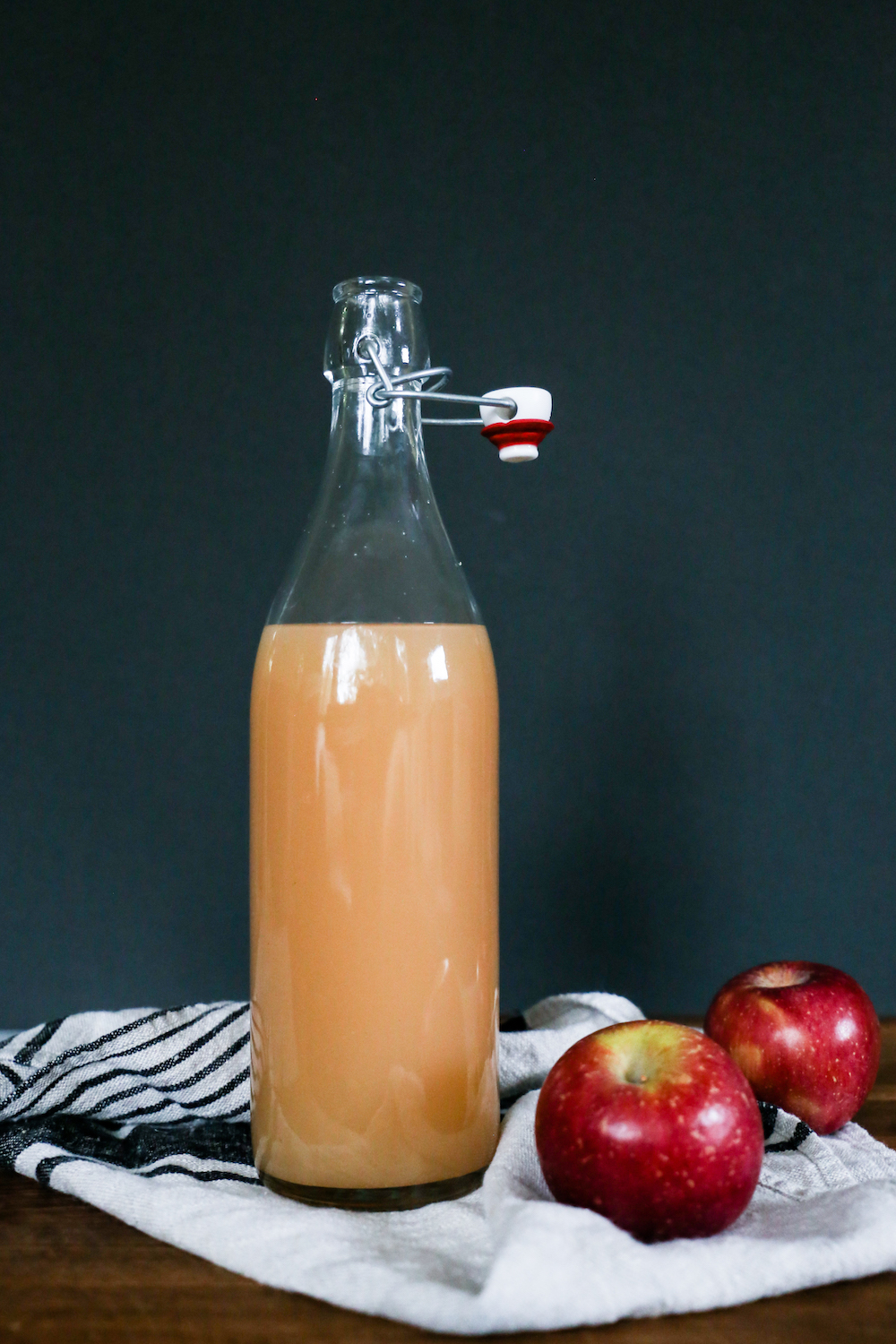 Ingredients
6 large apples, quartered (we used Gala apples)
2 cinnamon sticks
4 cloves
5 cups of water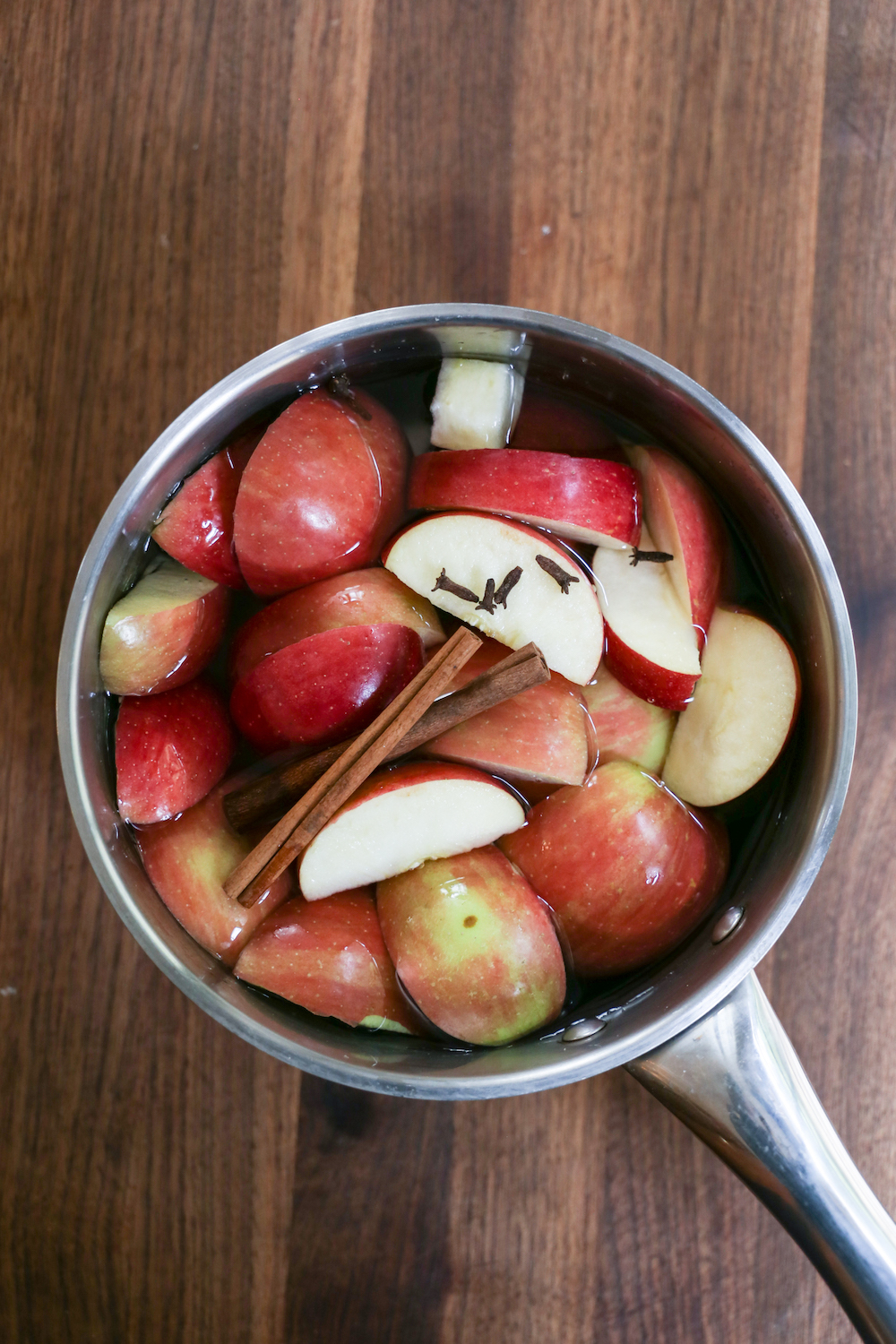 Directions
Add all ingredients to a sauce pan over medium heat.
Bring to a boil for 10 minutes, then reduce the heat and let it simmer for 2 hours. Check in on the mixture, stirring every 30 minutes.
Let it cool, then strain solids out through a mesh sieve.
Apple Cider Sangria
Serves 4-6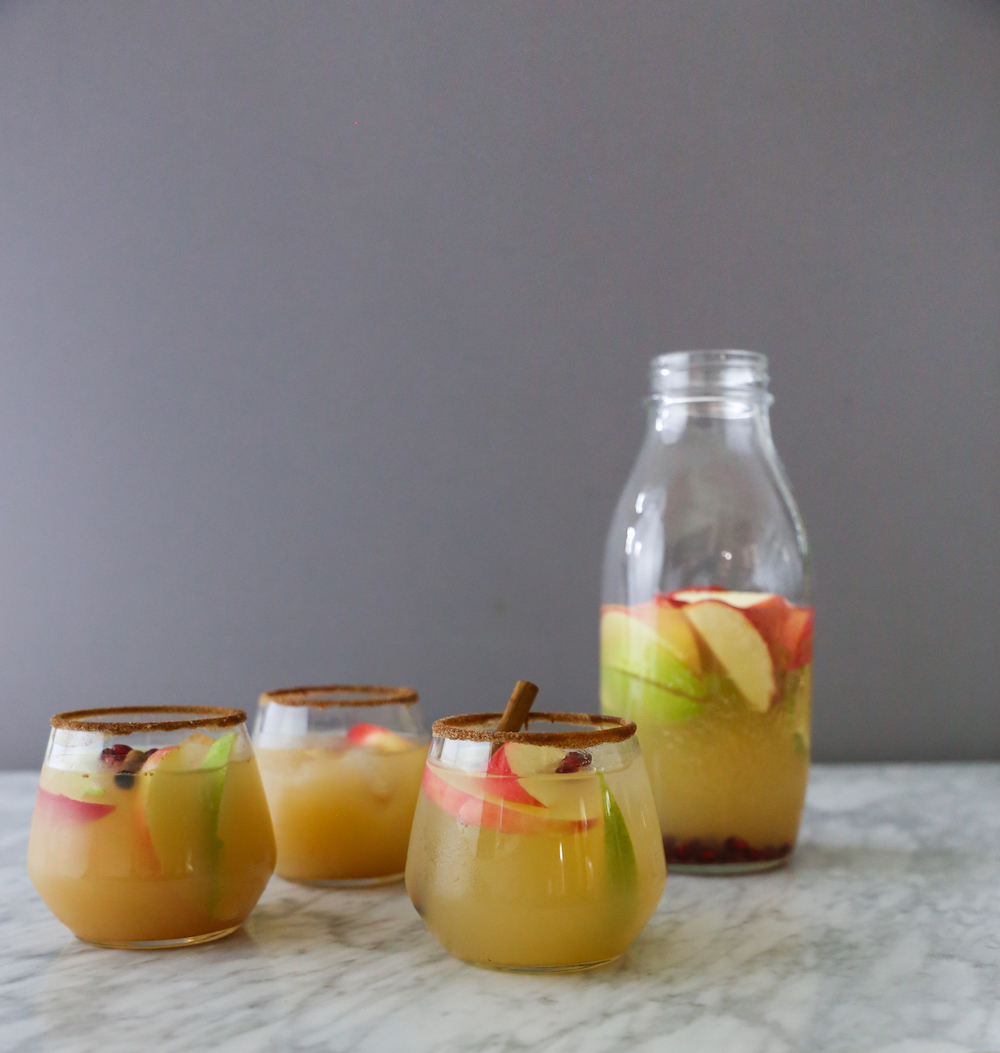 Ingredients
1 bottle of aromatic white wine (we used a California Sauv Blanc)
2 cups fresh apple cider
2 apples (we used honey crisp)
1 pear
¼ cup pomegranate seeds
¼ cup brandy (optional)
Cinnamon sugar for glass rim (optional)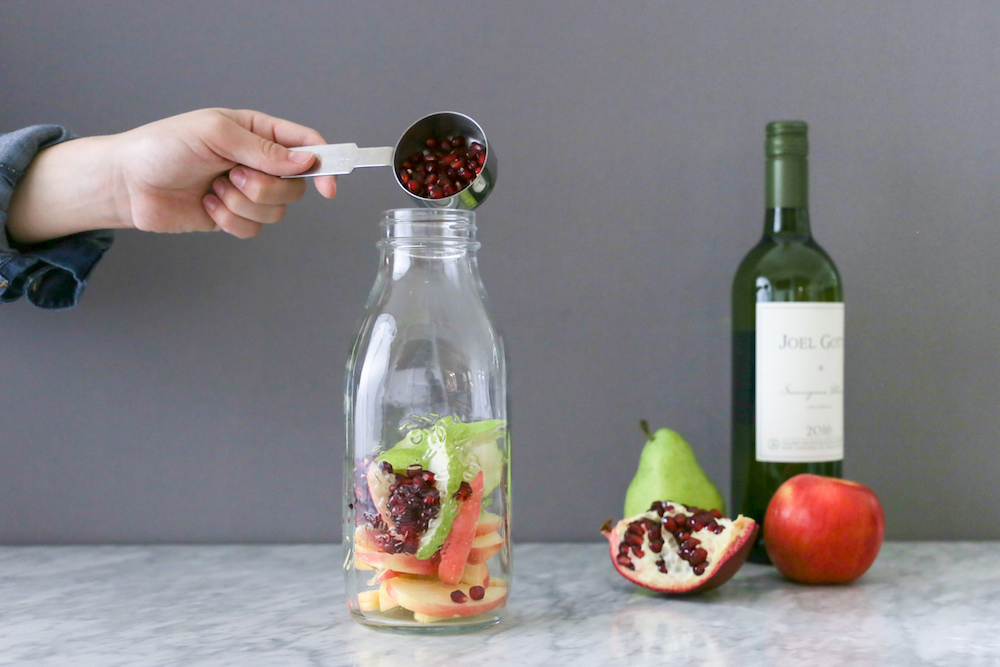 Directions
Slice and core apples and pears. Add all fruit to a pitcher, then add apple cider, brandy, and wine. Stir well, then refrigerate for at least one hour.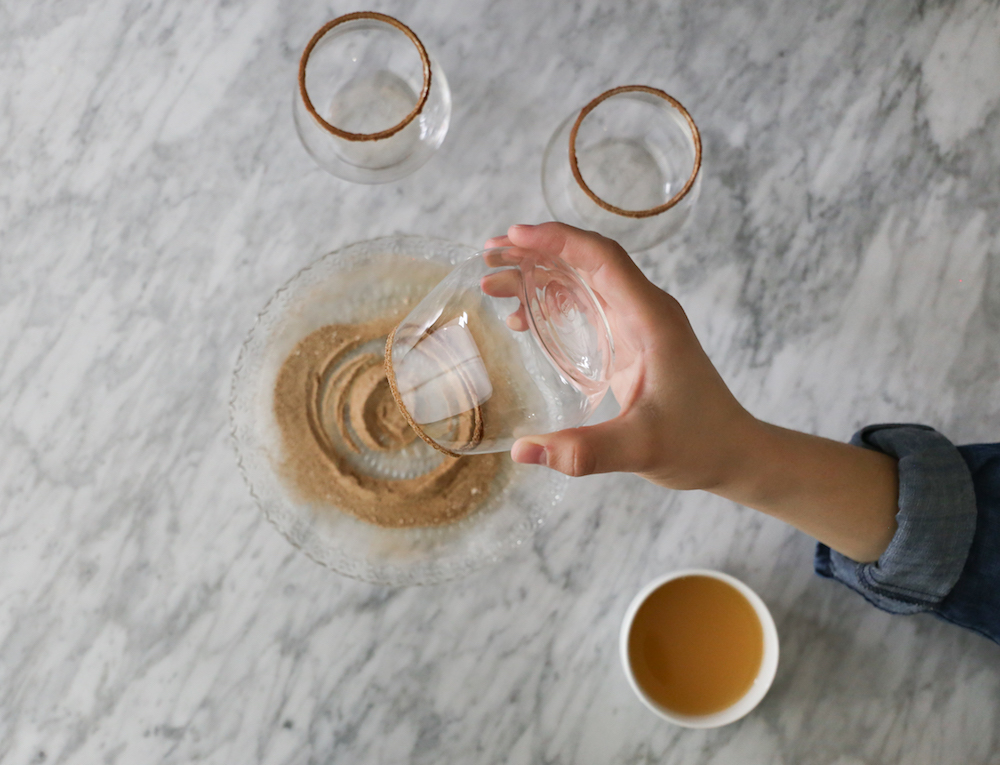 Prep your glasses by dipping the rim into apple cider, then into the cinnamon sugar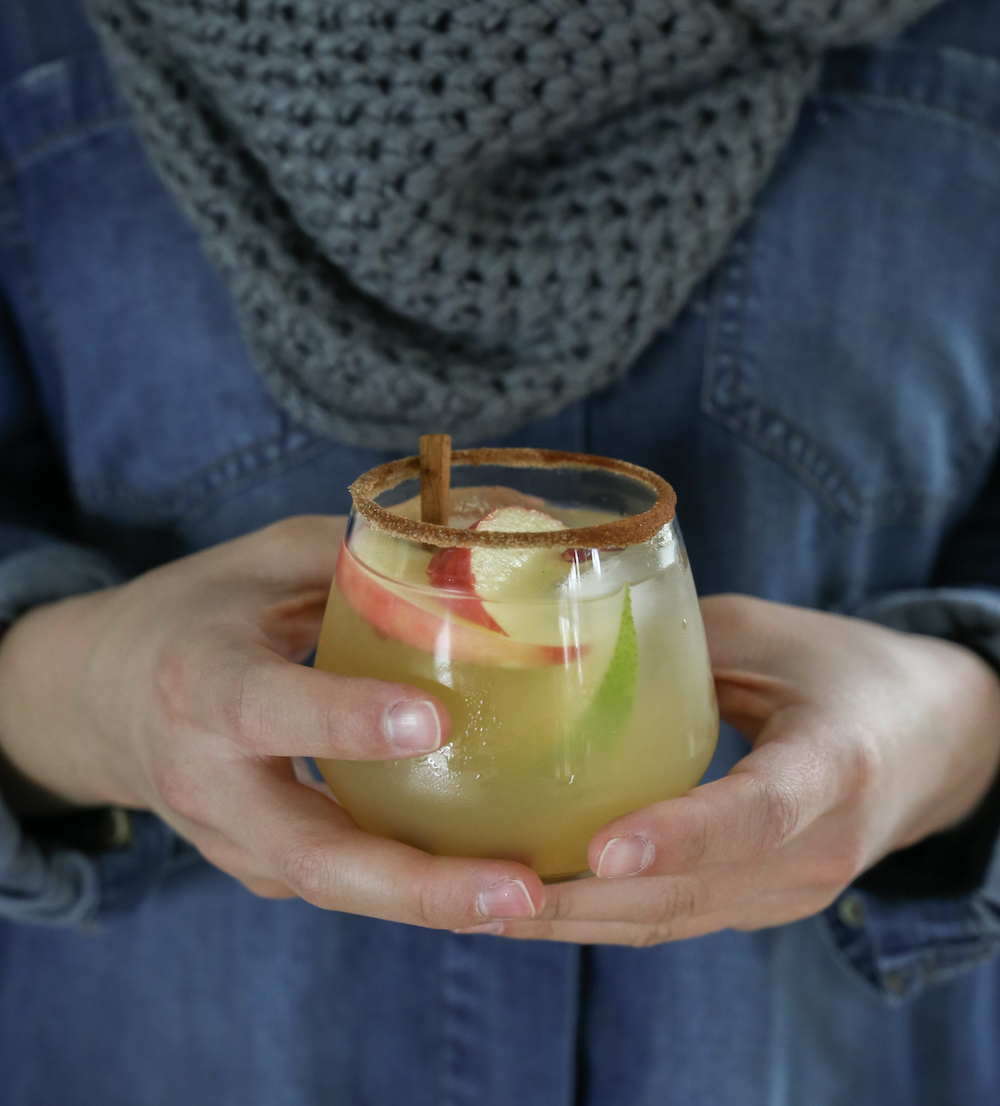 Pour the sangria into the glasses over ice, and enjoy!
Apple Cider Chai
Serves 2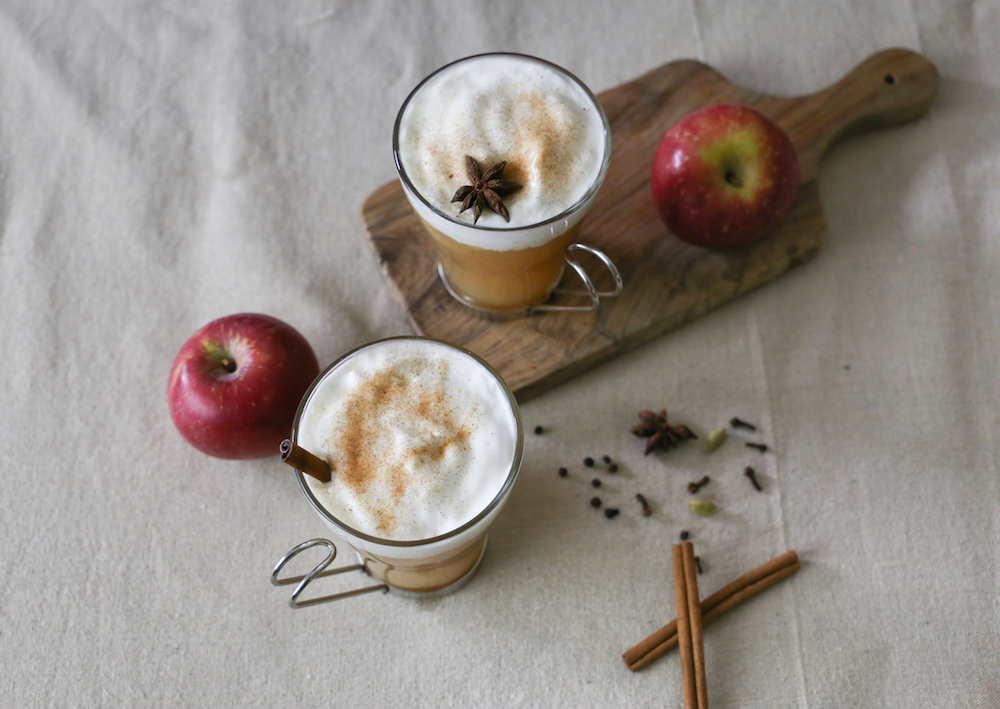 Ingredients
2 cups fresh apple cider
¼ cup water
3 ginger coins
1 cinnamon stick
4 cloves
3 cardamom pods
1 star anise
½ tsp vanilla
¼ cup high quality bourbon or rum (optional)
1 tsp brown sugar (optional)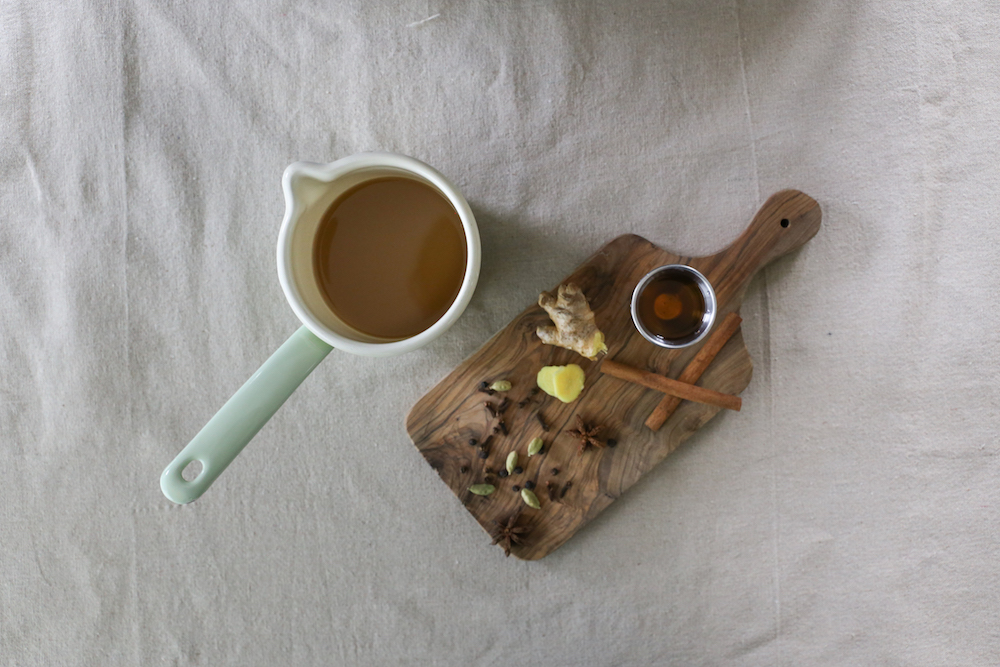 Directions
Combine all ingredients in a sauce pan, and let it simmer until fragrant—about 10 minutes.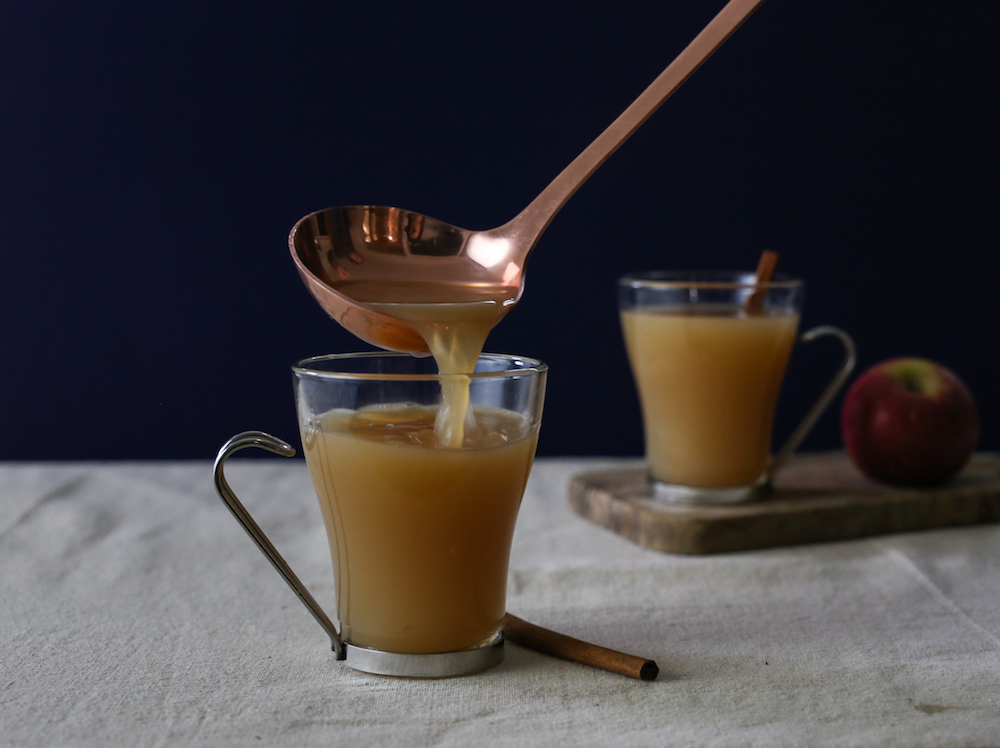 Strain the spices out through a mesh sieve and pour mixture into two mugs.
Top with whipped cream and sprinkle with cinnamon, if desired. Enjoy!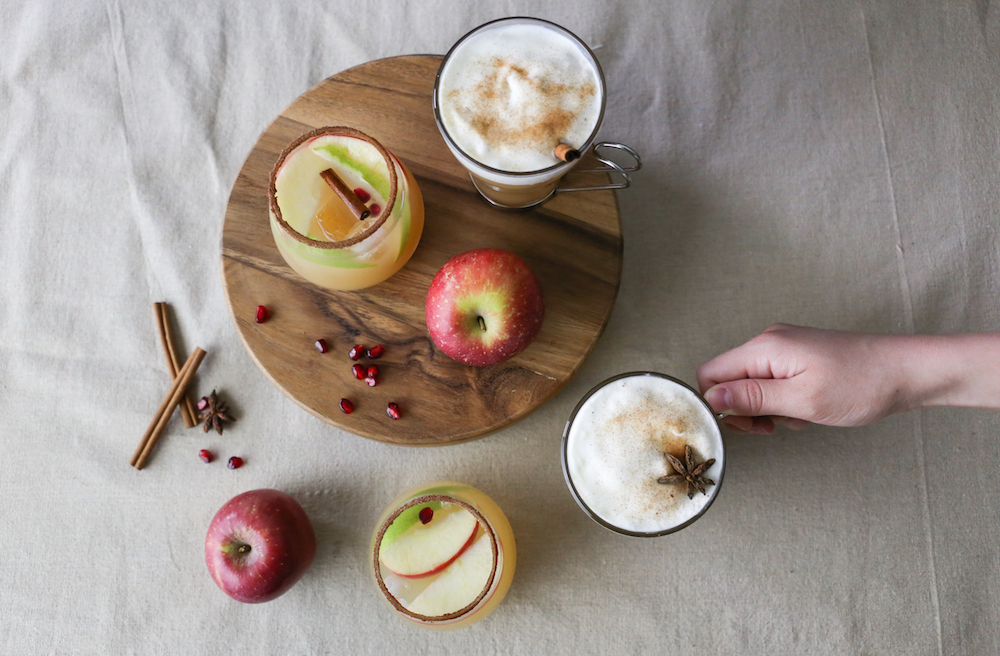 Still feeling chilly? Be sure to check out our cozy hot chocolate recipes!