When summer rolls around, we'll look for any chance to take our workout to the pool. While we love a good swim, the lap lane can get a little boring, and it's easy to plateau in your progress. So we were thrilled when the Bay Club introduced GlideFit, the popular floating fitness program. Combining strength, stability, and (of course) fun, GlideFit is a fantastic workout for anyone working on balance, core strength…and for those of us who just like to be at the pool. No judgment. If you're new to GlideFit, here are 5 things you'll want to know about floating fitness—and why it may become your new favorite way to enjoy the pool (beyond the lounge chair).
GlideFit improves your balance and stability
Aquatic-based stability training focuses on engaging the core or the muscles surrounding and protecting the spine. If you think certain yoga poses and Pilates movements are tough, try doing them on a floating board! But don't shy away from the challenge; incorporating stability training into your routine helps to maintain or improve your coordination and balance, which is needed to prevent falls and fractures as the body ages. If you fall, you only risk getting wet, not injured!
Dress for a workout 
GlideFit incorporates big movements on the board, so participants want to opt for clothing that offers coverage. Though you'll be in the pool, you'll probably want to add a layer over your bathing suit, or just skip the swimwear altogether and wear your usual pair of workout shorts and a tank top. In short: wear athletic clothing that you don't mind getting wet, and make sure they are snug so that as you get on and off the board they stay where they should.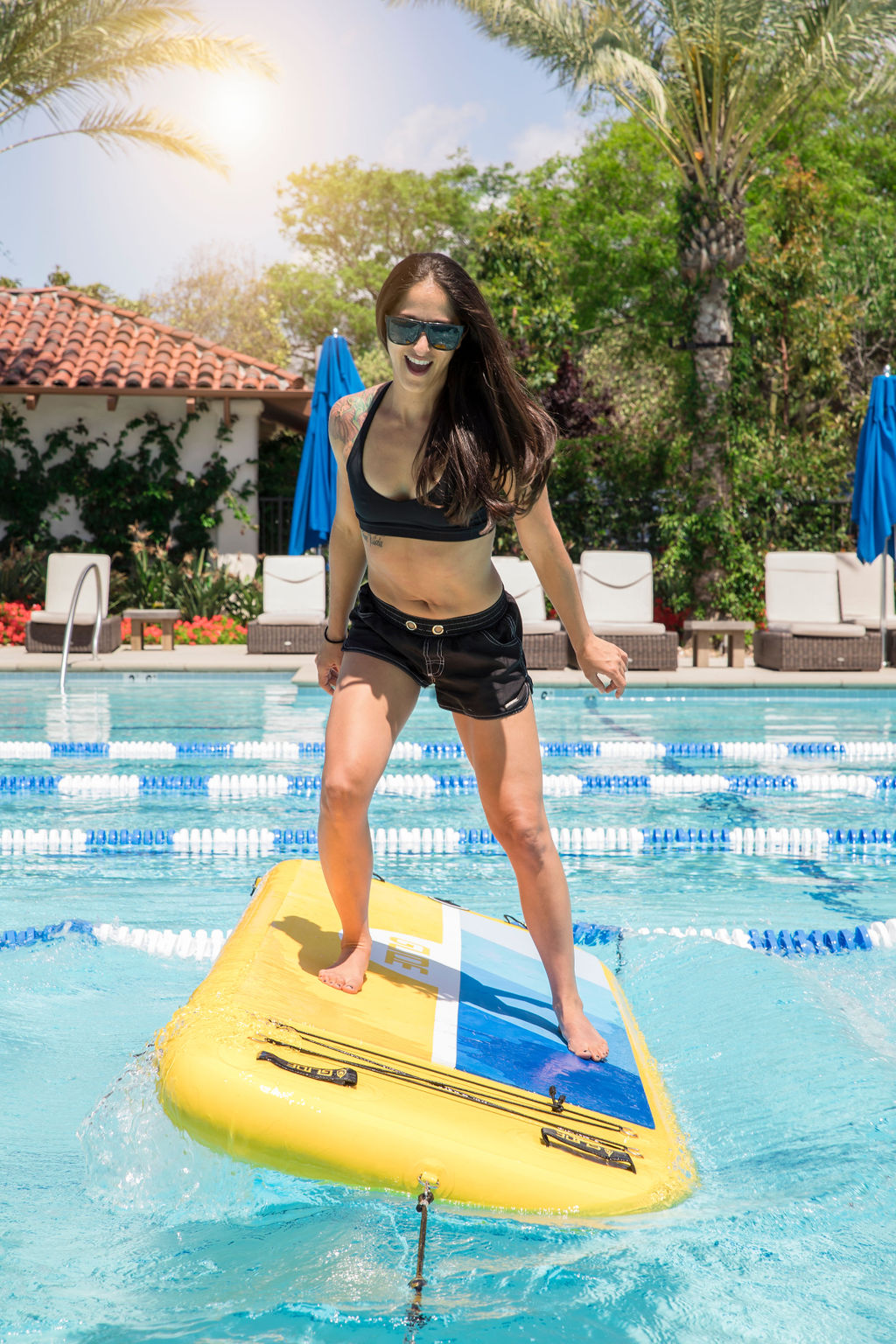 Ground yourself to gain stability
If you're shaky on the floating board at first, it's part of the fun (and the challenge)! There are some tips to help you gain a sturdier foothold on your board. More points of contact on the board means more stability. Be aware of the contact between the body and the GlideFit board throughout class. The center of the board offers more stability as it is the balance point for the board. Align your body's center of gravity with the midpoint and center of the float for optimal stability and fix your gaze to a point out on the deck of the pool where you can find stillness.
Move slowly for a better workout…and better balance
As with most mind-body movements, you gain the most benefit from slow movement rather than using momentum to propel you through an exercise. You'll build more strength and stability by moving slowly and intentionally through class, and you'll probably avoid a big unintentional dip in the pool. When moving on the board be mindful and notice what is happening and what needs to be engaged or adjusted to regain balance. Keep your gaze and your focus.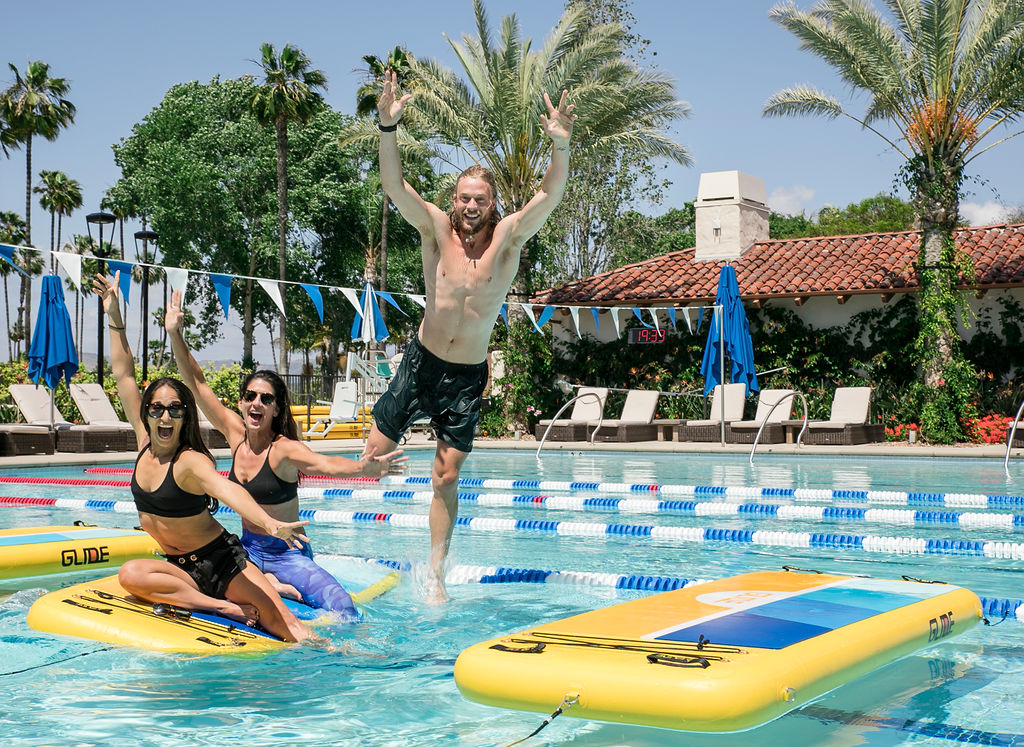 Be open to falling, splashing and having fun
GlideFit is a way to making working out FUN again. It's fun to fall, to make a mistake on the board, to laugh, and to get better. Falling means you're pushing yourself to try a new pose or meet a new challenge, and that is what fitness is all about!
GlideFit classes have started! Find them on your class calendar now.