If we were picking our top Troon golf properties, it would be tough to limit our favorites to just five. Known for their picturesque properties, inspiring views, and first-class service, Troon properties are known around the world as the best in the business—which is why we're so proud to partner with them this year. While we have no doubt that our members will love the signature perks and quality that Troon will bring to our three golf clubs, we also wanted to give you a peak of the incredible courses within Troon's international portfolio. Here are our top five (since we couldn't make a list of our top twenty…).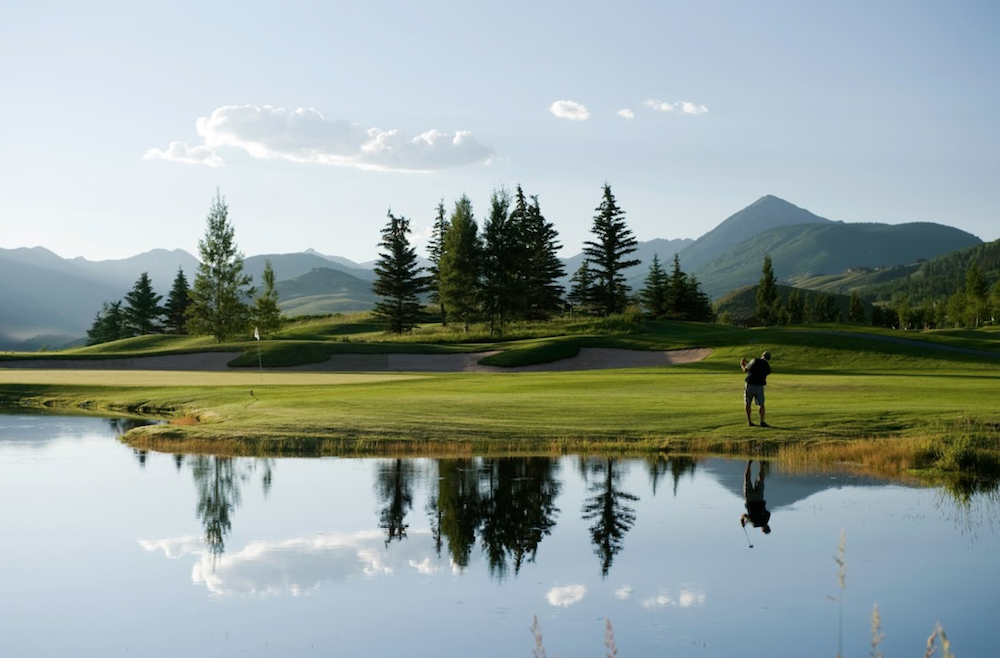 The Club at Crested Butte
Troon has an eye for the most beautiful scenery with which to surround their golf courses, and Crested Butte puts mother nature on full display. Part of the Troon Golf/Troon Prive collection, The Club at Crested Butte sprawls over 160 acres and features trout-filled lakes, Colorado mountaintops, and the best tranquility that the wilderness has to offer. In addition to their Robert Jones II championship golf course, the Club also offers family-friendly dining, aquatic and fitness facilities, social events, and even ski-in/ski-out access during the winter. Colorado, here we come!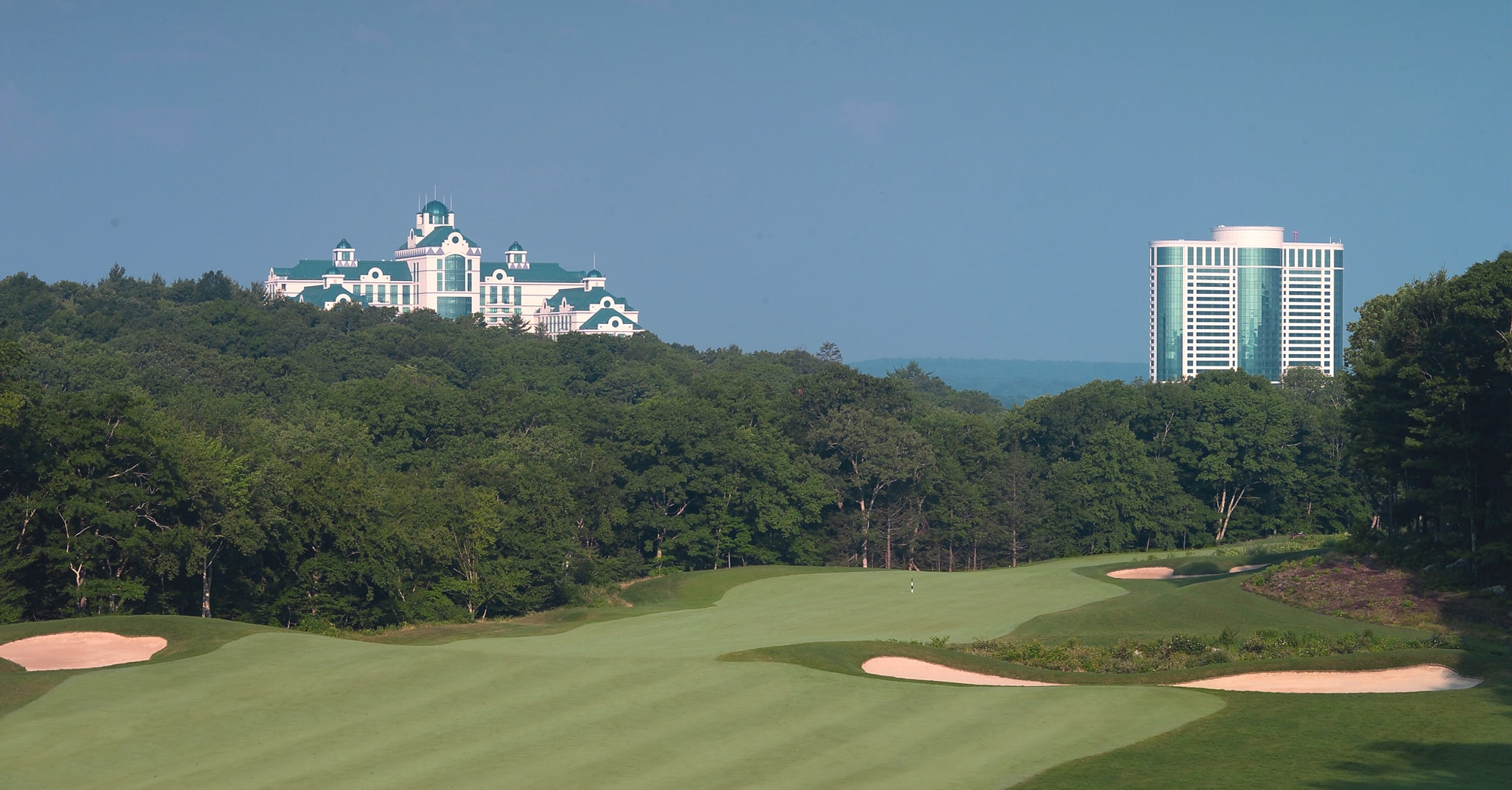 The Lake of Isles
Capturing old-time Connecticut's rural beauty and New England's natural elements, the Lake of Isles property in North Stonington is set in Connecticut's quiet forests, so the only thing you'll hear is the swing of your club, the landing of your ball, and maybe an on-looking bird. Designed by renowned golf architect, Rees Jones, the course centers around a 90-acre lake and features a 50,000 square-foot clubhouse for private events, tournaments, and family gatherings. The Lake of Isles is a classic golf experience with the Troon services that make it even more inviting.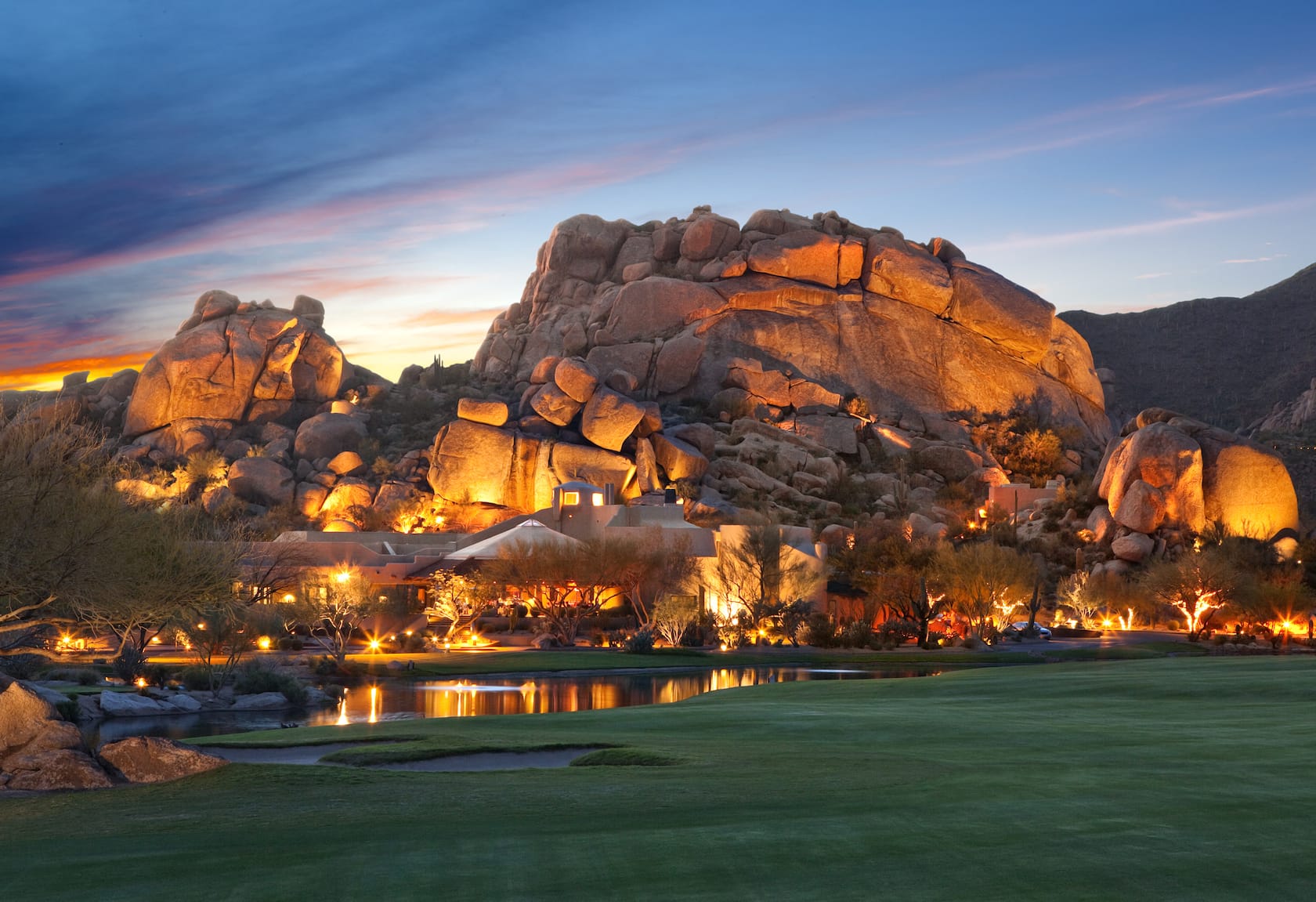 Boulders Resort and Spa
Any time we can pair a day of golf with an evening at the spa, we consider it a win (no matter how we played on the course!) The Boulders Resort and Spa offers the ultimate golf getaway, featuring two championship-level courses among Arizona's Sonoran Desert. Both courses have been awarded Golf Magazine's"Platinum Medal" award as one of the "Top 10 US Courses," and Golfweek's "Best Courses, State-by-State." Come play among the desert foothills, take a lesson with a PGA or LPGA instructor, visit the Golden Door spa for a post-golf massage, and even stay the night at the Resort's award-winning accommodations. A desert sunset will be the cherry on top of a perfect day.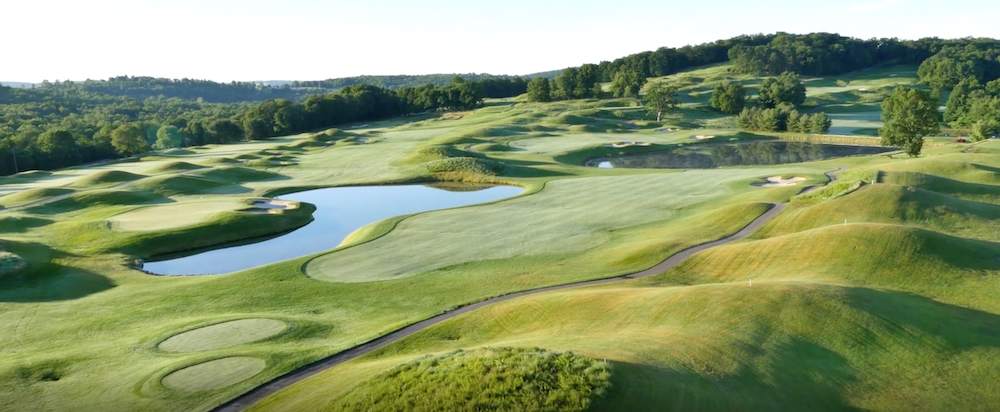 Centennial Golf Club
Featuring a 27-hole championship course, split into three 9-hole courses and designed by Larry Nelson, Centennial Golf Club feels worlds away from busy, bustling New York City. Get lost in the peace and beauty of 340 acres of hills, ponds, and open fields. For the truly advanced golfer, there are tees positioned at more than 7,100 yards. Don't worry…there are plenty of beginner-friendly tees as well!
Centennial's double-ended driving range and bunkered target greens are complemented by an extensive short-game area designed by Dave Pelz with three putting greens and two separate chipping and bunker areas. If you're thinking a little instruction is in order, Centennial also hosts Dave Pelz Golf Schools from May to September. If you can get a tee time in the fall, you're sure to tee off among New York's famed fall foliage.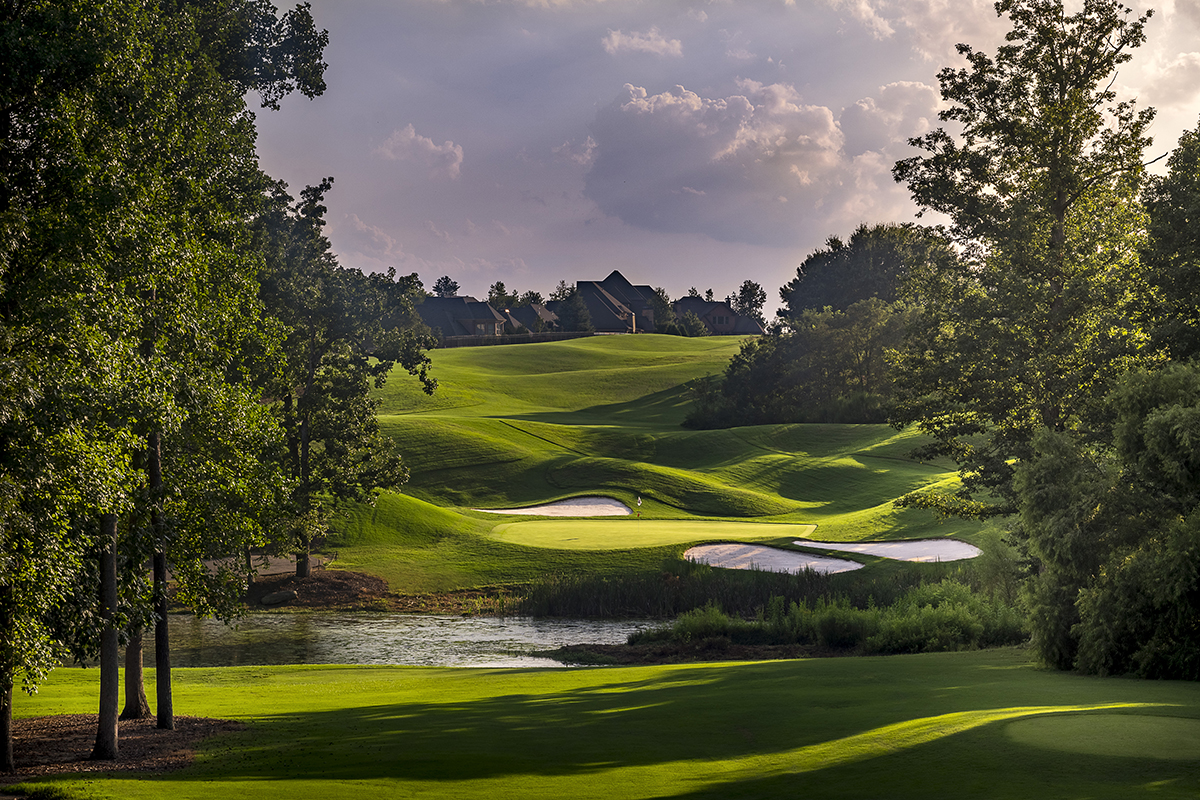 Château Élan Winery & Resort
Wine, golf, and Southern charm meet to make this Troon property one that's worthy of any golfer's bucket list. Set in North Georgia's green rolling hills, the Resort is located just 40 minutes outside Atlanta and features a 16th century-inspired French chateau. The two 18-hole championship golf courses and a 9-hole par 3 short course run along three lakes and tranquil creeks, so the sound of running water greets you at nearly every tee. If golf isn't your game, there's plenty to keep you entertained off the greens. The resort boasts tennis, seven (yes, seven) restaurants, a full-service winery and tasting bar, and a European spa. We'd say pack your bags and stay awhile at this Southern golf oasis. You may not go home.
For more information about Troon, visit bayclubs.com/troon.