We're always looking for ways to mix-up our workouts, and one person we look to is Bay Club Member and lifestyle blogger, Jenna Pardini. So we reached out to Jenna, and got one of her favorite full body workouts that she does at the Bay Club! It may look intimidating (and it's definitely hard work!), but achievable for every fitness level.
We're members at The Bay Club in San Francisco, and we spend almost 5 days a week at the club so its only natural for me to share that part of my life with you guys! It's one of my favorite places. They have so many great amenities including a few weight rooms, group classes, pool, tennis court, shop, cafe and so much more!
Today I'm sharing one of my recent workouts at The Bay Club, its a FULL BODY circuit workout using TRX, dumbbells and a medicine ball. I hopped in one of the class rooms which wasn't in use at the time and shot some of the workout for you guys.
FULL BODY WORKOUT
Warm up: I always like to start with a little cardio. So either hop on the treadmill or elliptical for 20 mins.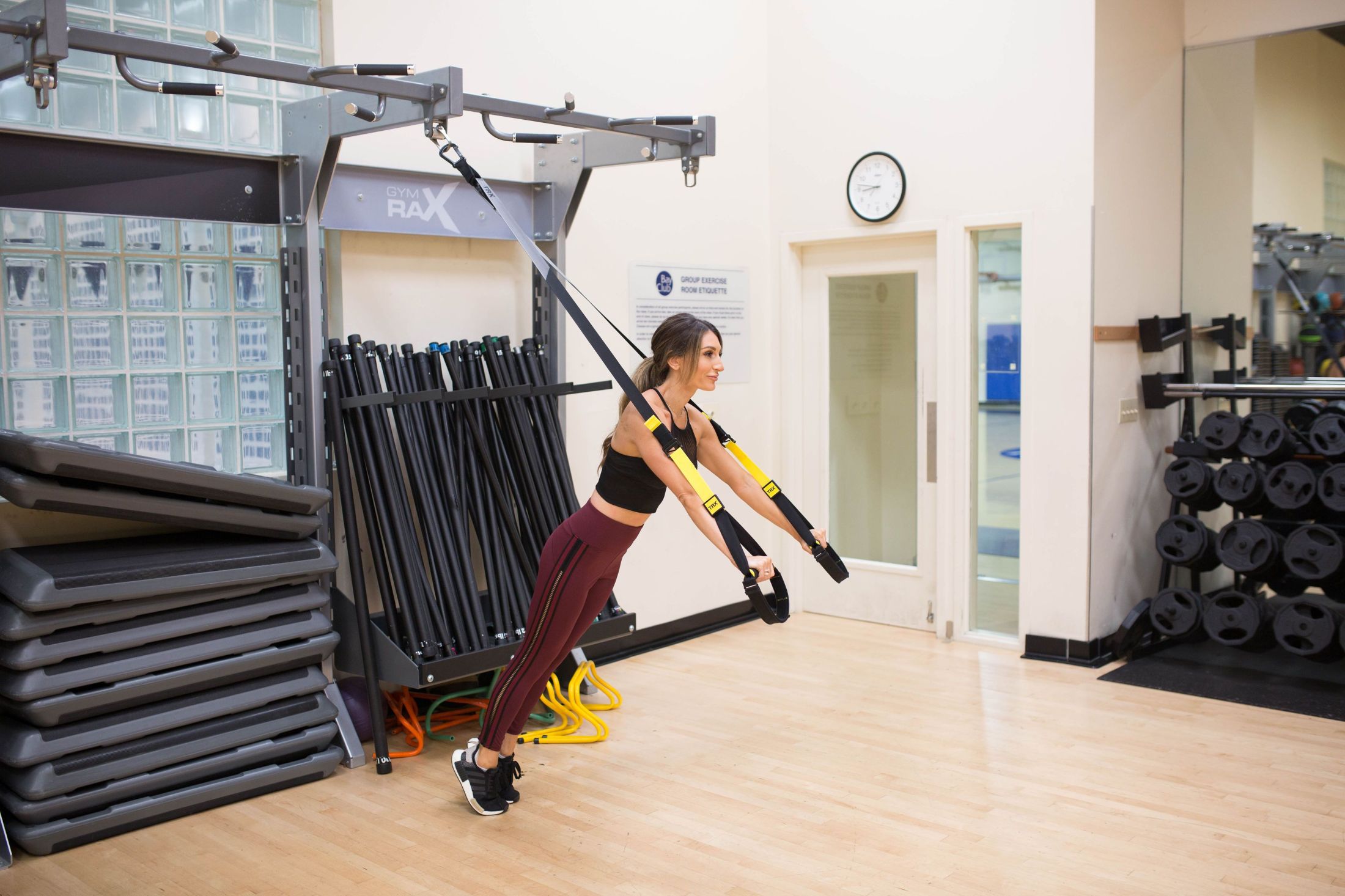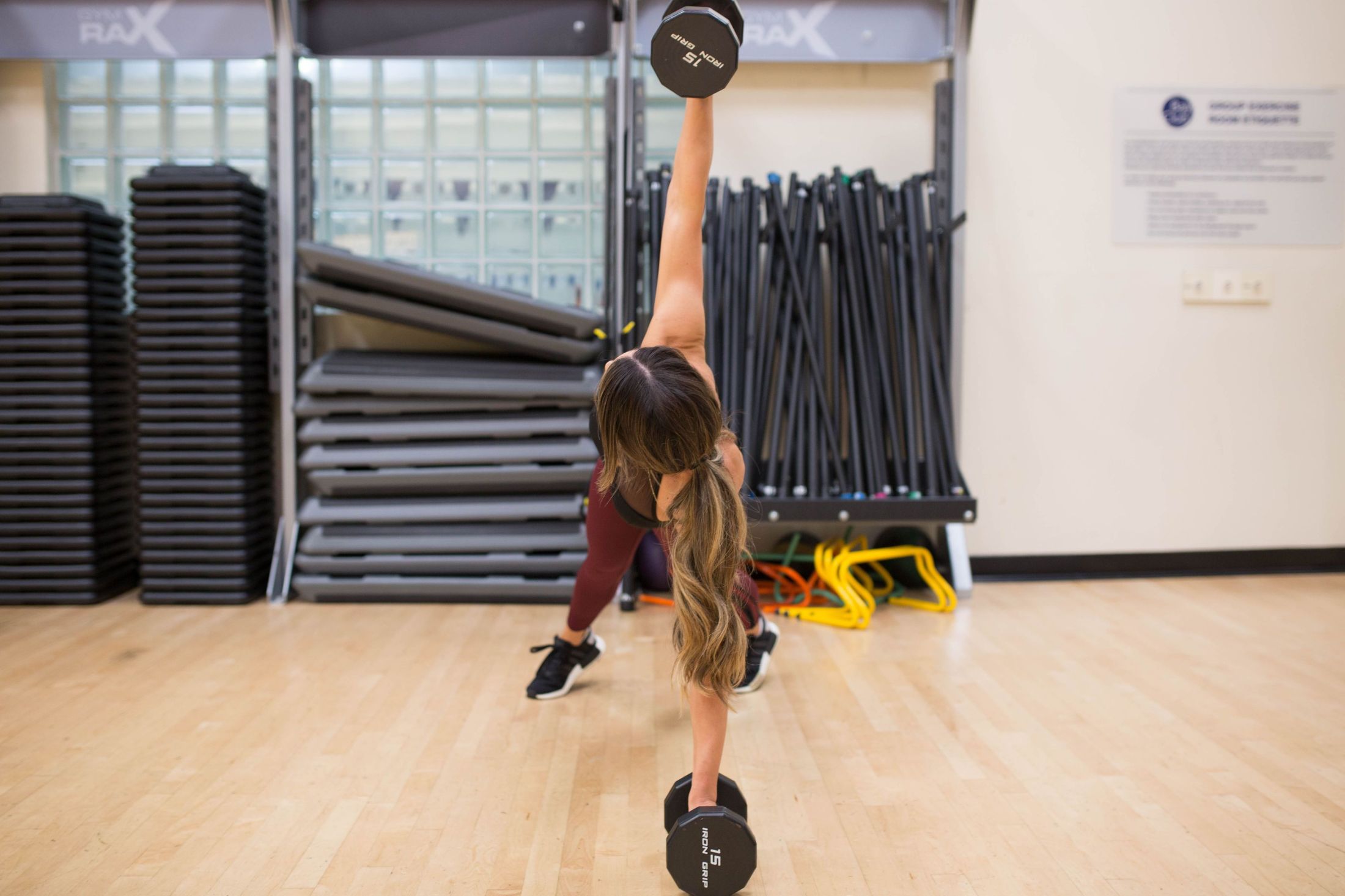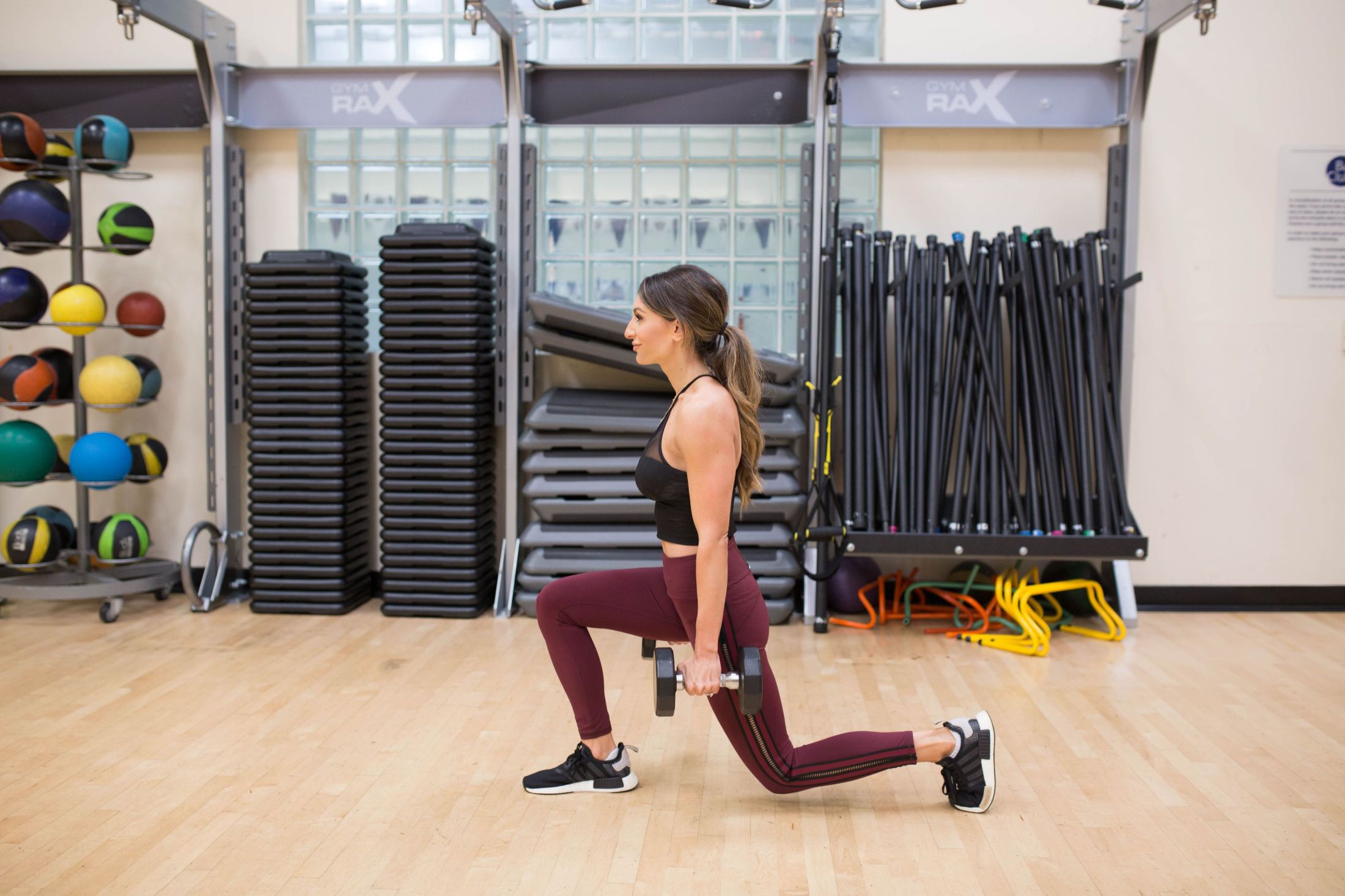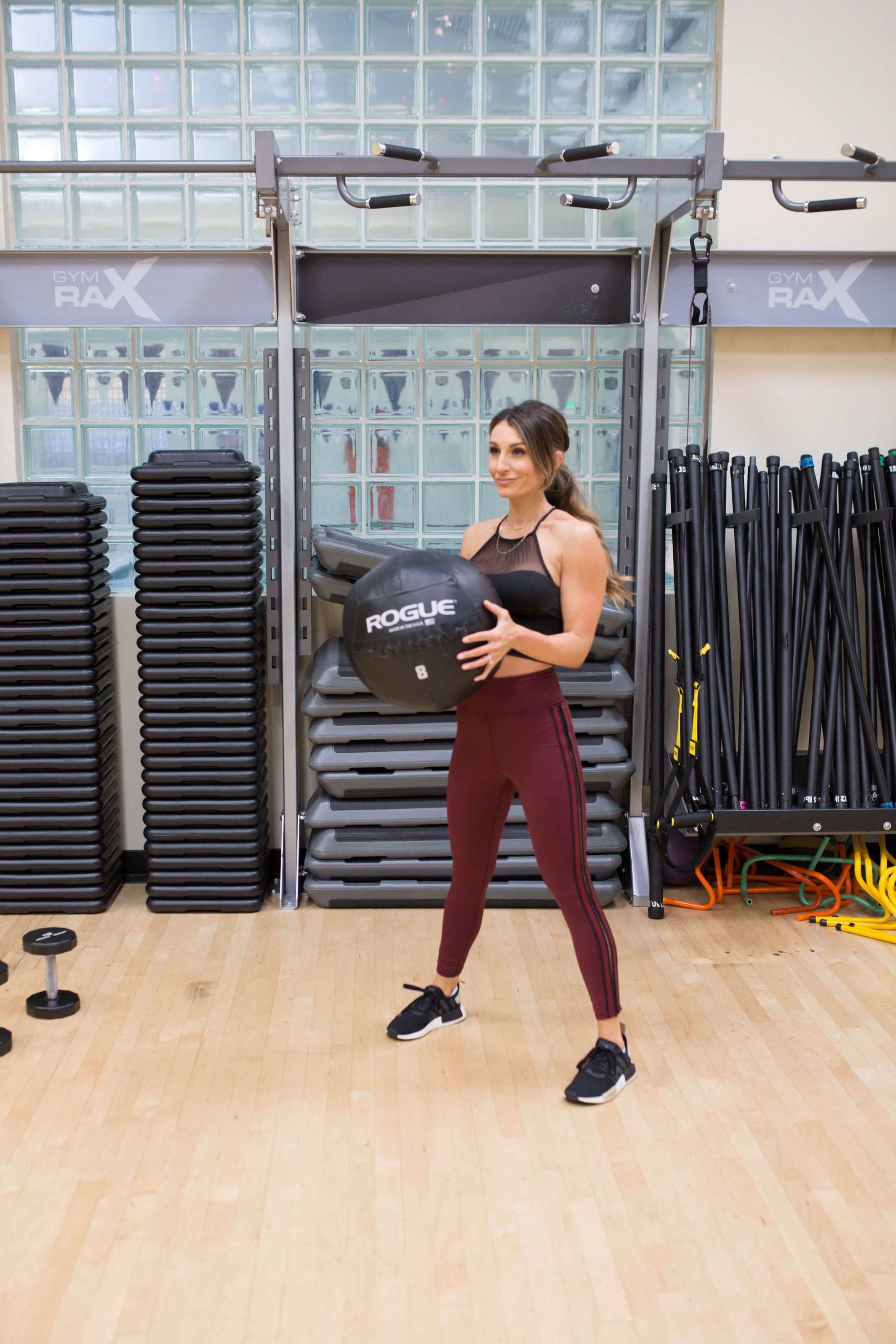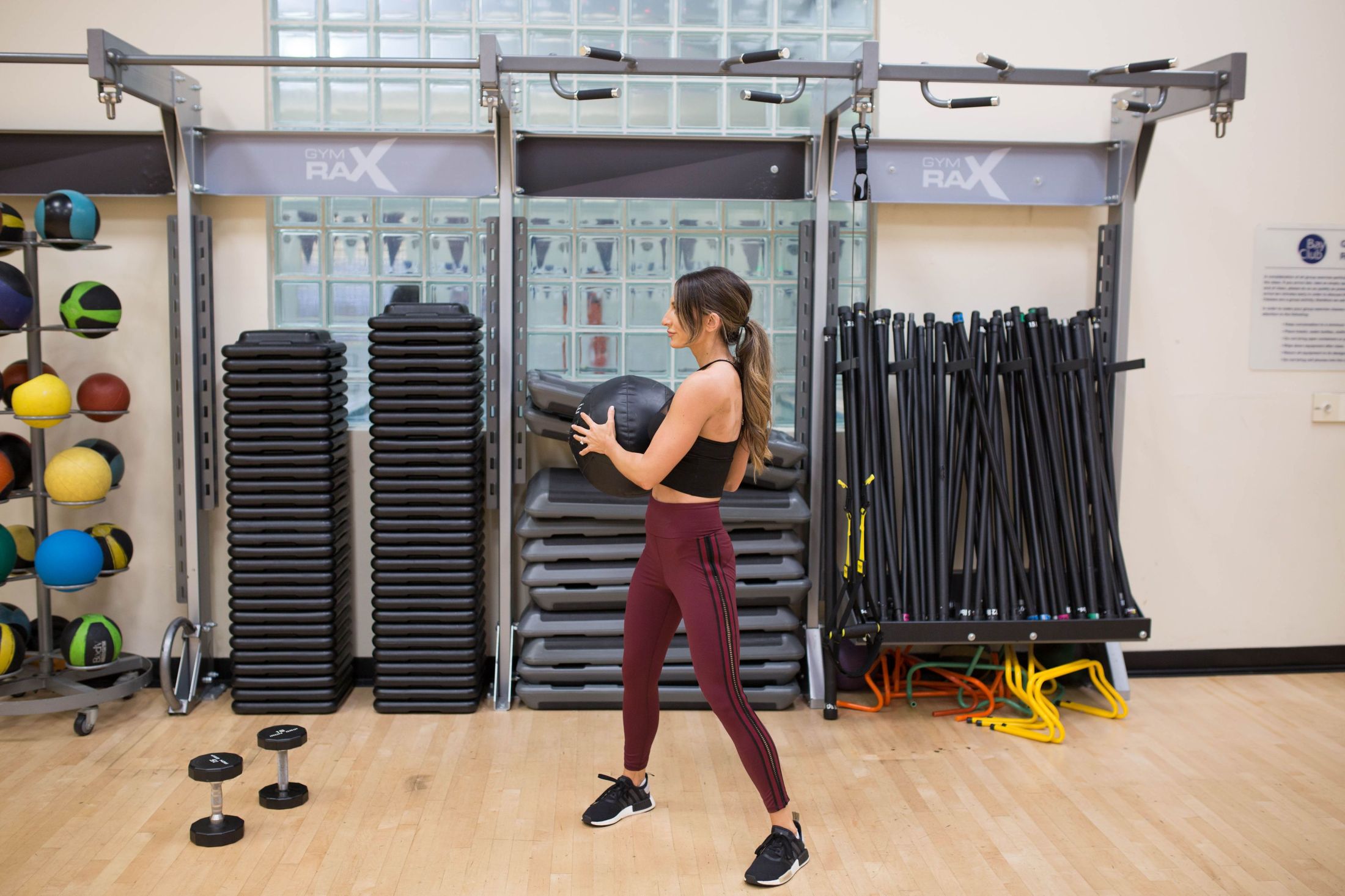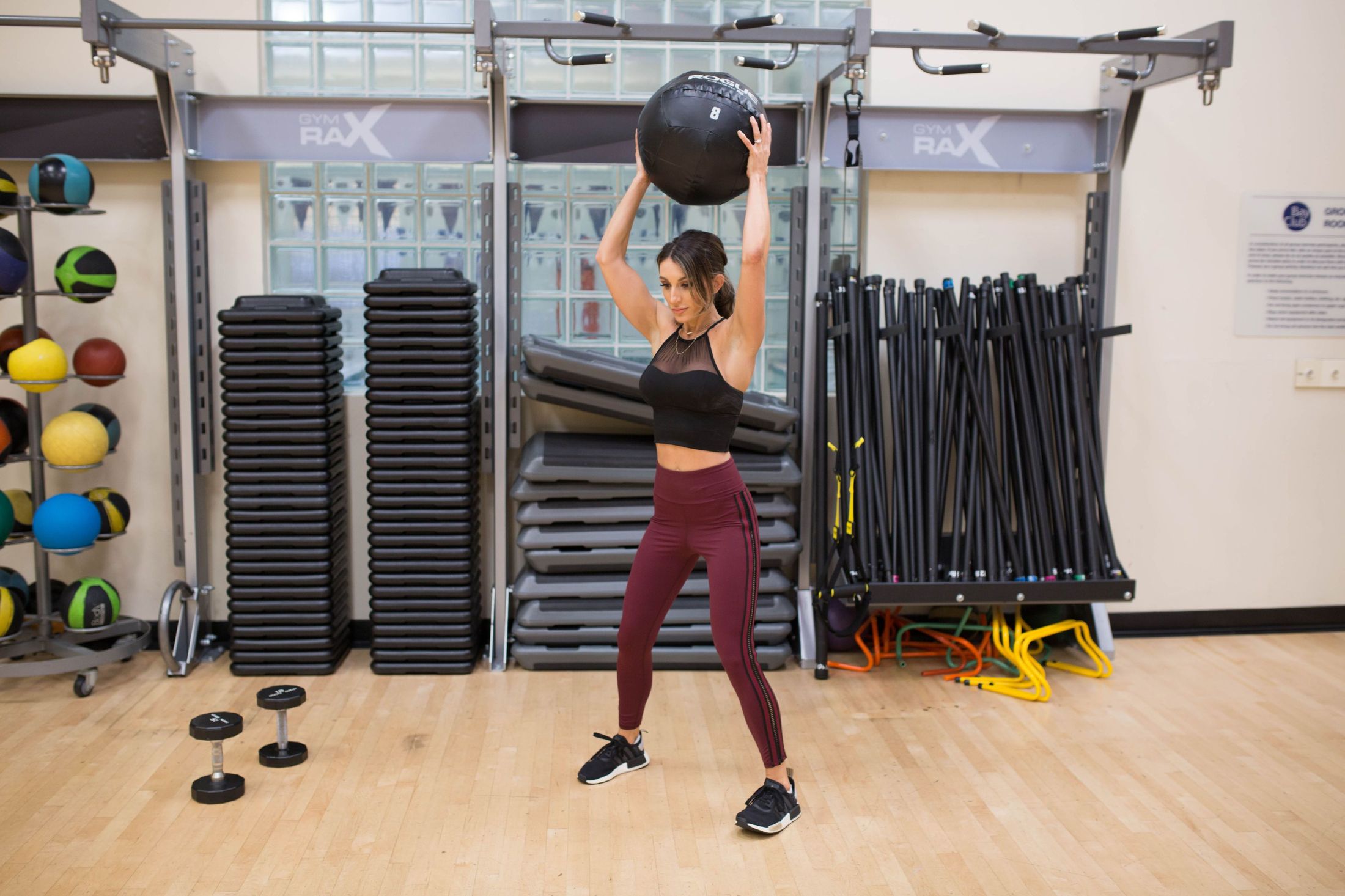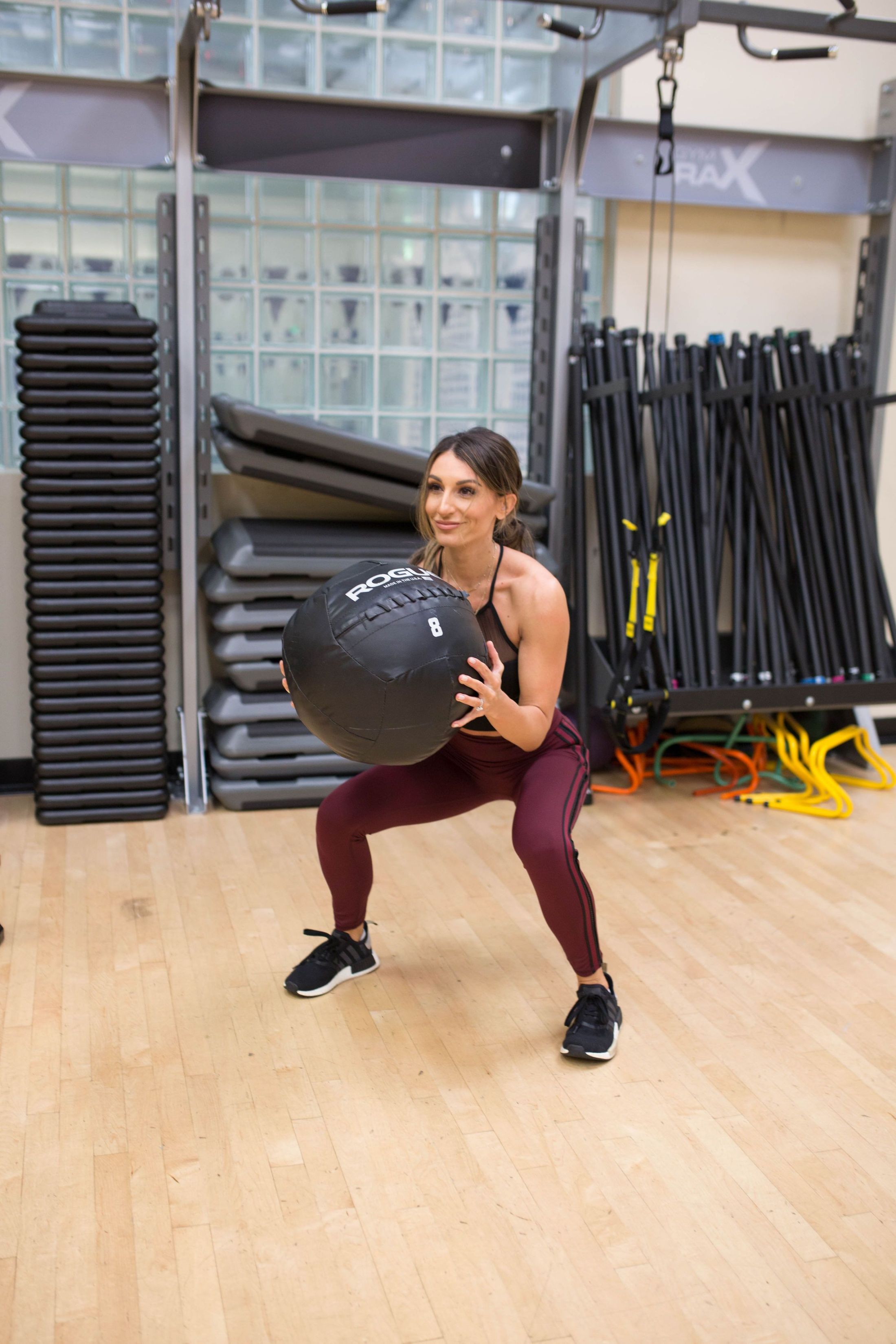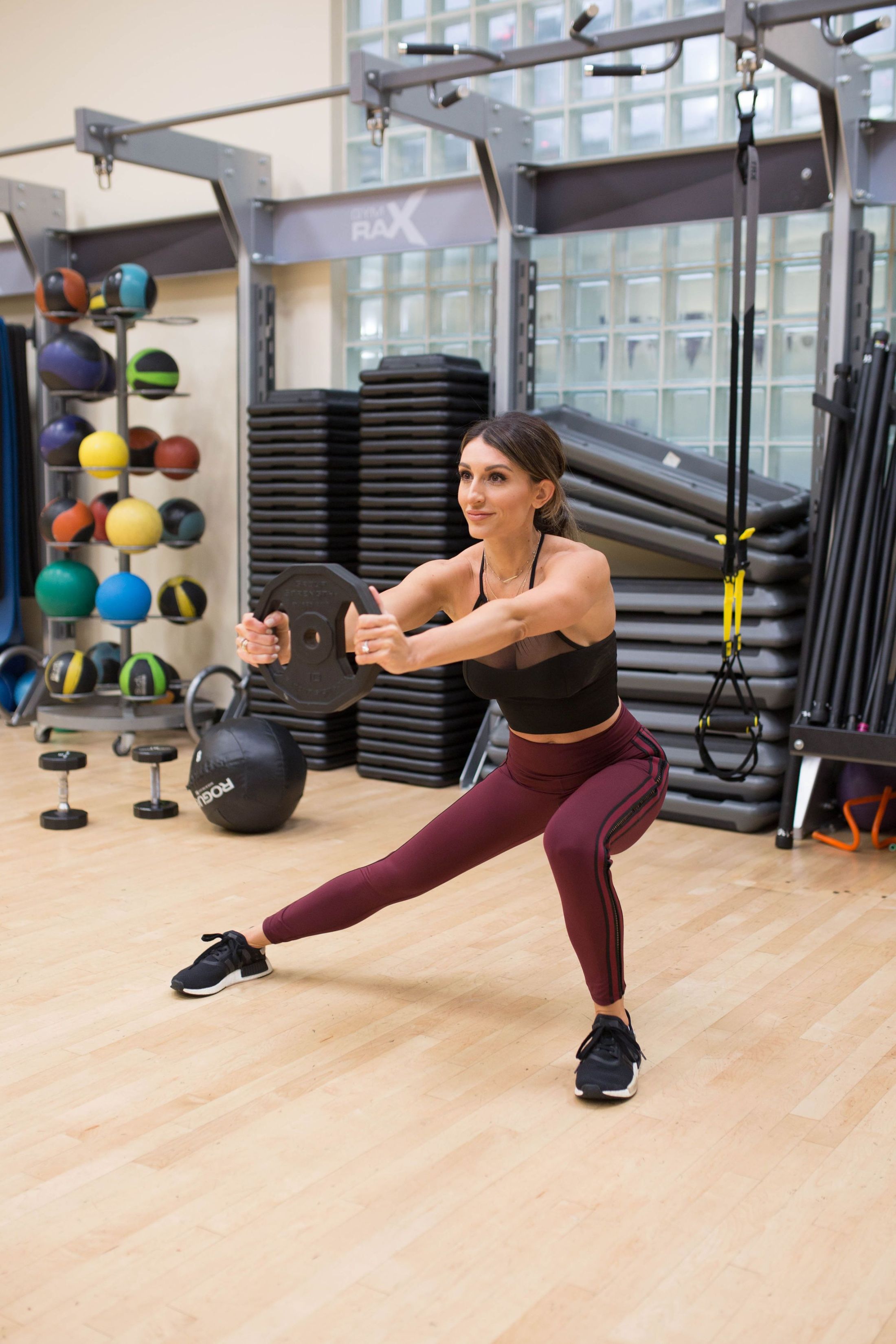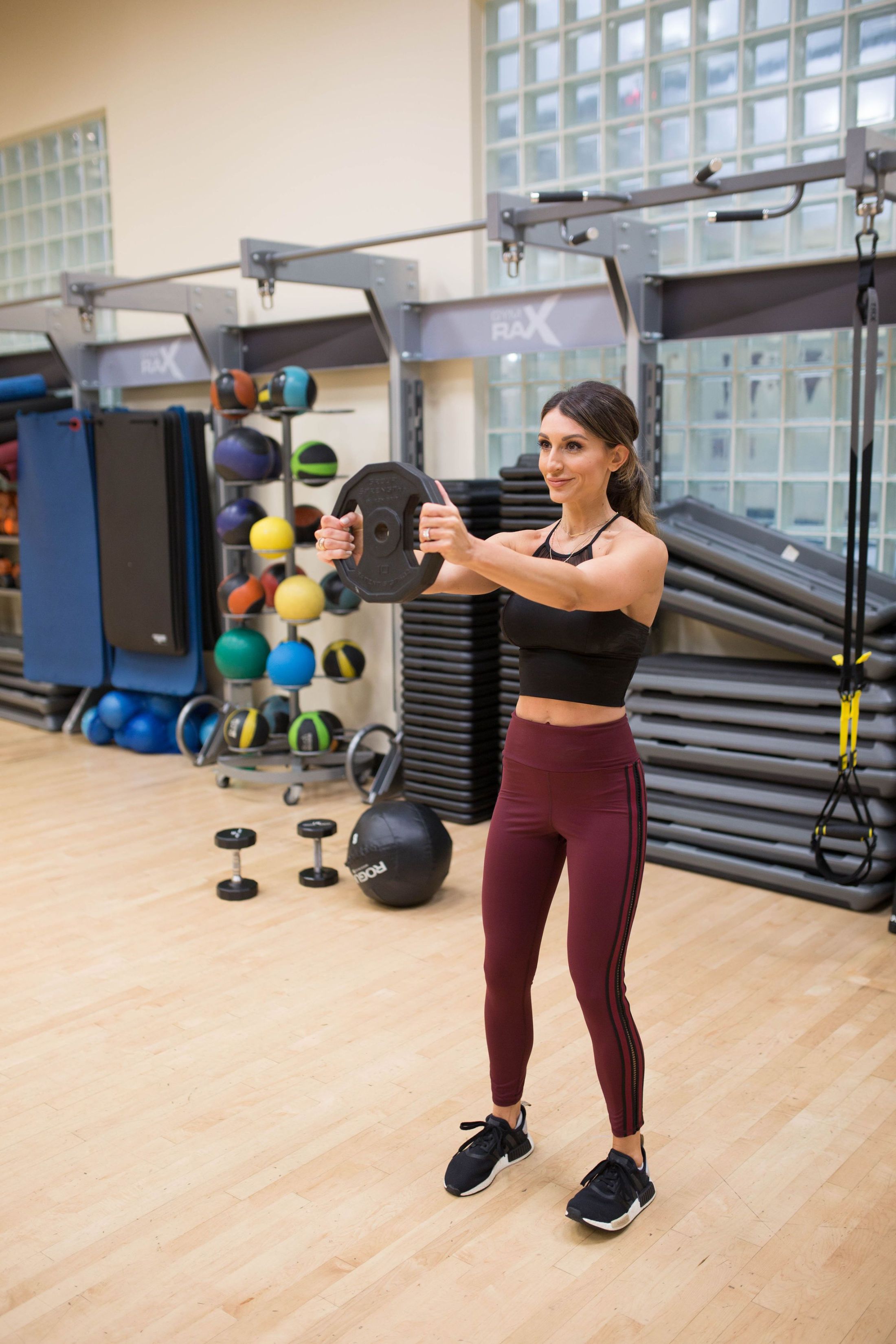 Circuit 1: TRX
TRX Row: 1 min
TRX Push up: 1 min
TRX Suspended Knee Tucks (not pictured): 1 min
Repeat Circuit 3 times
REST 
Circuit 2: Dumbbells
Plank to arm raise (rotate sides): 1 min
Lunge with dumbbell: 1 min
Squat to shoulder press with dumbbell (not pictured): 1 min
Repeat Circuit 3 times
REST 
Circuit 3: Medicine Ball
Lunge with twist: 1 min
Squat with overhead press: 1 min
Rolling push up (not pictured): 1 min
Repeat circuit 3 times
REST
Circuit 4: Bench weight or dumbbell 
Side lunges holding weight out front: 1 min
Hold weight out and twist like a steering wheel: 1 min
Jumping jacks (no weight): 1 min
Hope you try this and get an awesome workout! To find more workouts from me, click here.
xx Jenna