One of the most popular fitness goals among our members is to get stronger. While weights and strength training are a key part of reaching this goal, we also wanted to share about a bit more about how Pilates can also help you too. Pilates has a unique capability of building lean muscle, without creating bulkiness. Whether you're new to Pilates or already a fan of one Pilates format, it's helpful to know the differences between training on the mat or on the reformer—because at the Bay Club, we're fortunate to offer both! Below we'll address the advantages of each format, so you can choose the best class for your goals and fitness level.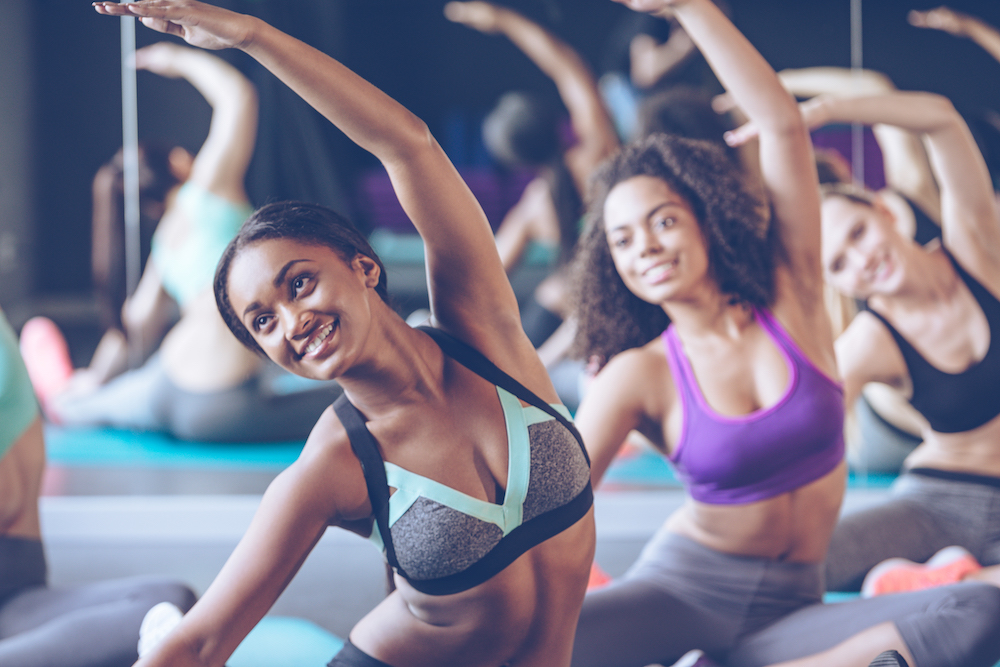 Foundation on the Floor
Pilates mat training is the original foundation for the practice. By working on the mat, you'll have solid ground to stabilize your balance as you go through each movement. Mat Pilates builds strength and stamina, but also provides great flexibility training and a stronger core for improved posture. By starting on a mat, you truly teach your body how to build muscle with very controlled movements.
Is One Better for Beginners?
Mat Pilates is not necessarily easier than Reformer Pilates. If done right, a mat Pilates class can leave you sweaty and shaky in all the same ways as a Reformer class. However, mat Pilates may be a friendlier approach to a Pilates practice for total beginners because you're really working on alignment, proper form, and breath (Joseph Pilates believed in the power of breath during movement, especially when working on the core).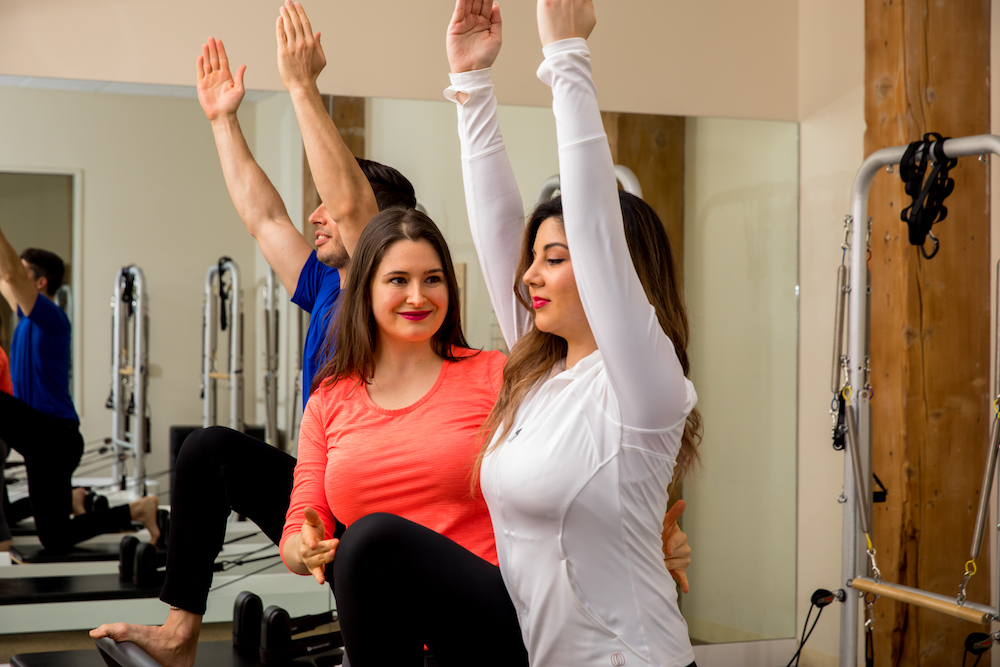 Resistance on the Reformer
On the other hand, Reformer Pilates challenges strength and balance by harnessing the technique involved on an elevated machine. Though it can be intimidating at first, Reformer Pilates is fantastic for applying more weight to certain exercises (when you're ready), and can assist you in upping the resistance as you advance.
Mat Pilates….Plus Some Extra
Rarely is mat Pilates taught with just a mat. You may use a Pilates circle, a foam roller, or even light weights in a mat Pilates class. Using this equipment may be a little less intimidating than all the bells and whistles of a Reformer, but their also great tools for targeting (and we mean really pinpointing) specific, hard-to-reach muscle groups, like obliques. You may even work a part of your glute you never knew existed!
Transition from One to the Other
You don't have to be a diehard devotee to just one form of Pilates. Any well-rounded exercise routine incorporates different movements and challenges, and Pilates is no exception. A good mat Pilates practice will improve your alignment and your technique, which can help you become even better at moves on the Reformer. And a good Reformer practice will advance your balance, posture, and, of course, strength and stamina, without building unwanted bulk.
Interested in getting started on your Pilates practice? New Bay Club members receive a complimentary private session with one of our Pilates pros. You can also check out more of our Pilates classes here.