Over the last decade, fitness has transformed into thriving communities with dynamic programming, daring classes, and an emphasis on overall well-being. Nowhere is this more apparent than here at the Bay Club. At all of our locations, a wide variety of workouts are offered. These thoughtful classes challenge fitness lovers to move their bodies in new and exciting ways. Sure, you can lift weights and climb the elliptical, but this fall, why not experience a different type of workout? Here are six surprising and enjoyable ways to activate your body, mind, and soul at the Bay Club.
GlideFit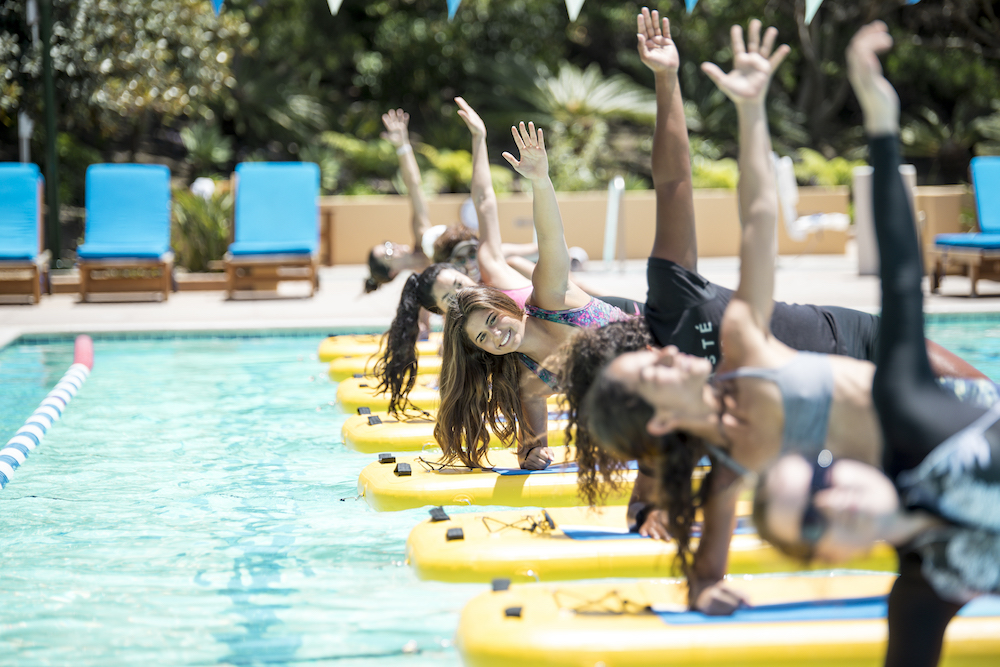 GlideFit is a wildly challenging workout that will change the way you think about water aerobics. The 45-minute class involves a unique flotation device that's somewhere between a standup paddle board, surfboard, and blowup raft. During the grueling workout, members balance in the center of the board while performing a series of exercises like squats and bicep curls. What makes the class so difficult is you're required to keep the board steady and stable. Otherwise, you'll fall into the water! Find GlideFit Sculpt, and Yoga now at every Bay Club campus.
Wall Yoga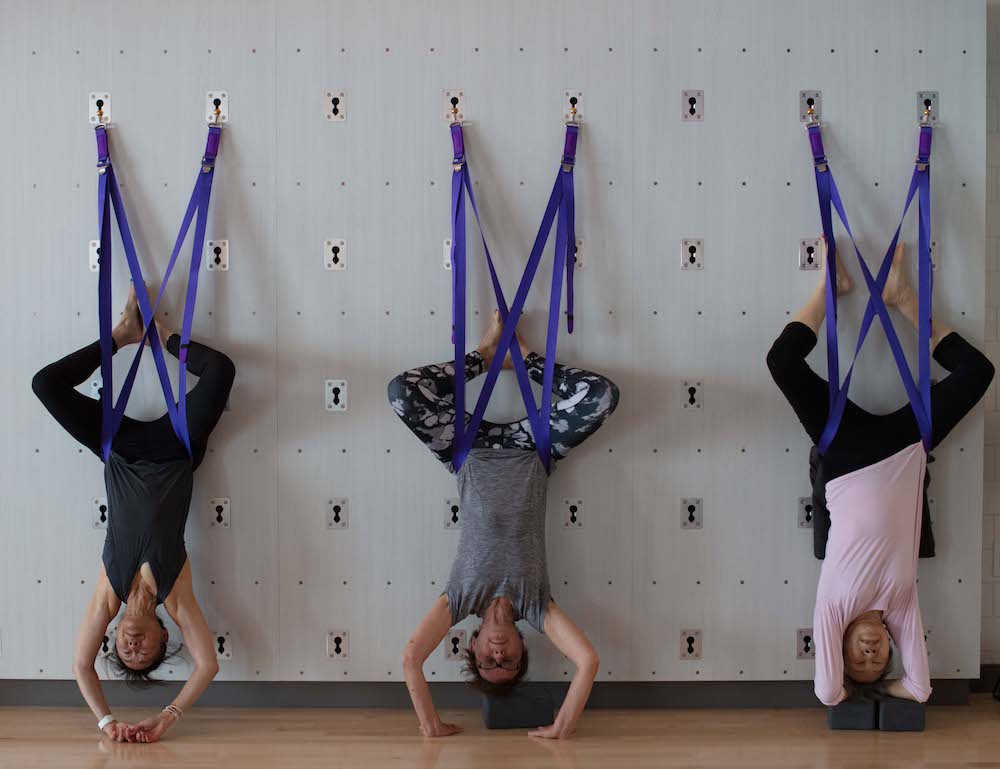 If you've always wanted to hang upside down while meditating, head to Bay Club El Segundo or Carmel Valley to try Wall Yoga. By using straps and hooks that are attached to a wall, yogis can partake in a vertical practice. Gravity assists with elongating the body and allowing each hold to achieve the maximum stretch. Think of the wall as an added prop—it's used to support and anchor the body and will enable you to go deeper into your practice. Wall Yoga is excellent for more advanced yogis who may be recovering from injury because there is no compression of the spine or the joints.
IGNITE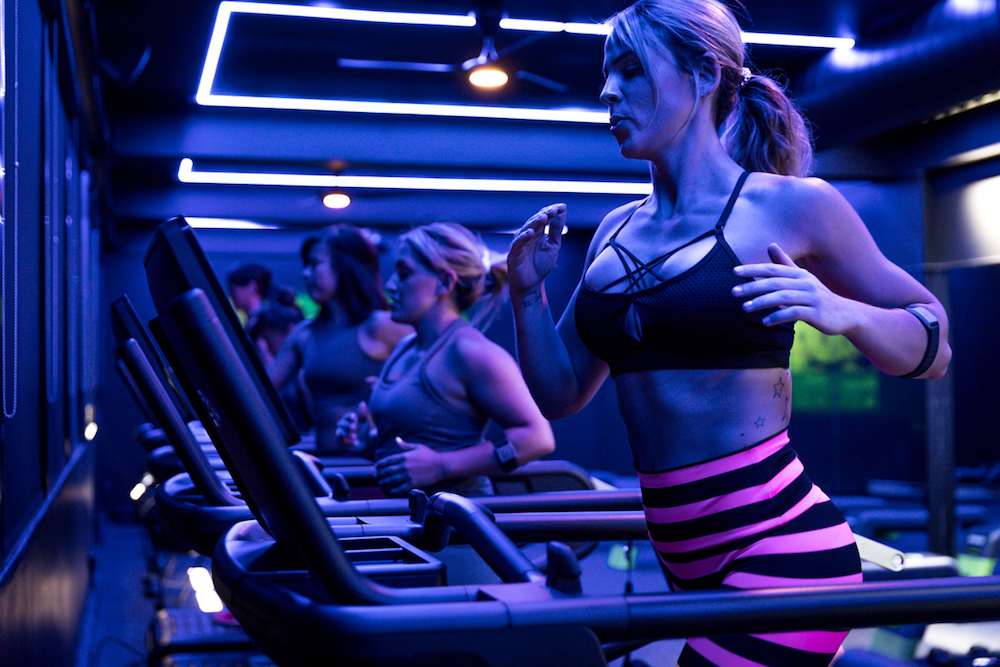 IGNITE is Bay Club San Francisco and Bay Club El Segundo's incredible new high-intensity interval workout class. The 50-minute circuit routine involves three distinct types of equipment and a specially designed studio with cool blue lighting. In the class, you alternate between SKILLRUN treadmills, Concept Two Rowers, VersaClimbers, and benches (weight training). It's a fast-paced class that works every part of the body and is never the same. In IGNITE, you'll build strength and muscle while burning fat and calories.
Goat Yoga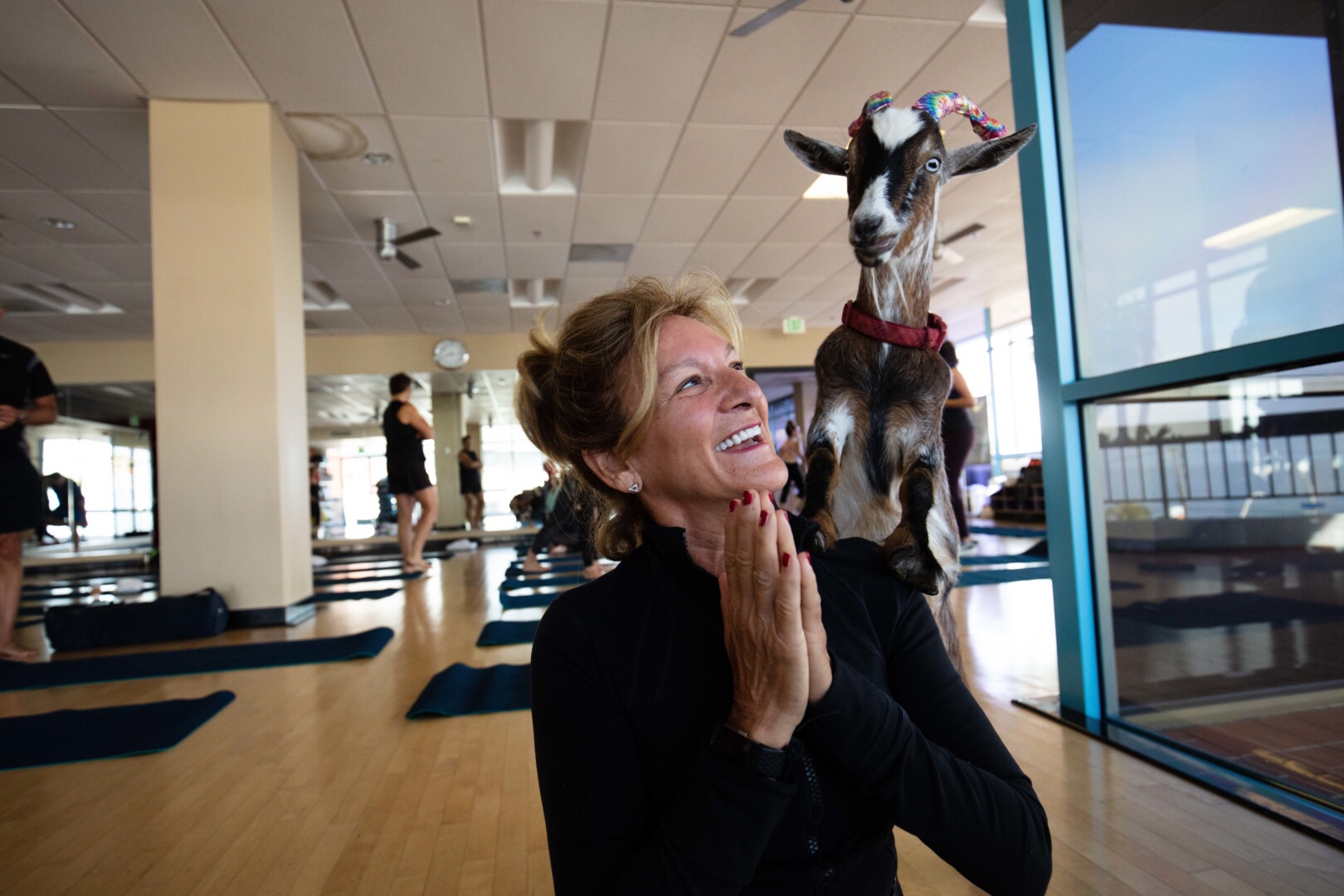 Although it may seem too crazy to be real, Goat Yoga is a thing, especially in Los Angeles, and it's offered as a master class at Bay Club Pacific Palisades and Santa Monica. The trendy activity is a yoga class where goats wander through the studio. The Bay Club's goats, Spanky and Pippin, have been specially trained to participate in yoga. They climb on to yogis backs and use their hooves to assist with deeper stretching. Due to the uncontrollable nature of the animals, each Yoga Class is unique and forces yogis to become comfortable with the unpredictable.
Outdoor Cycling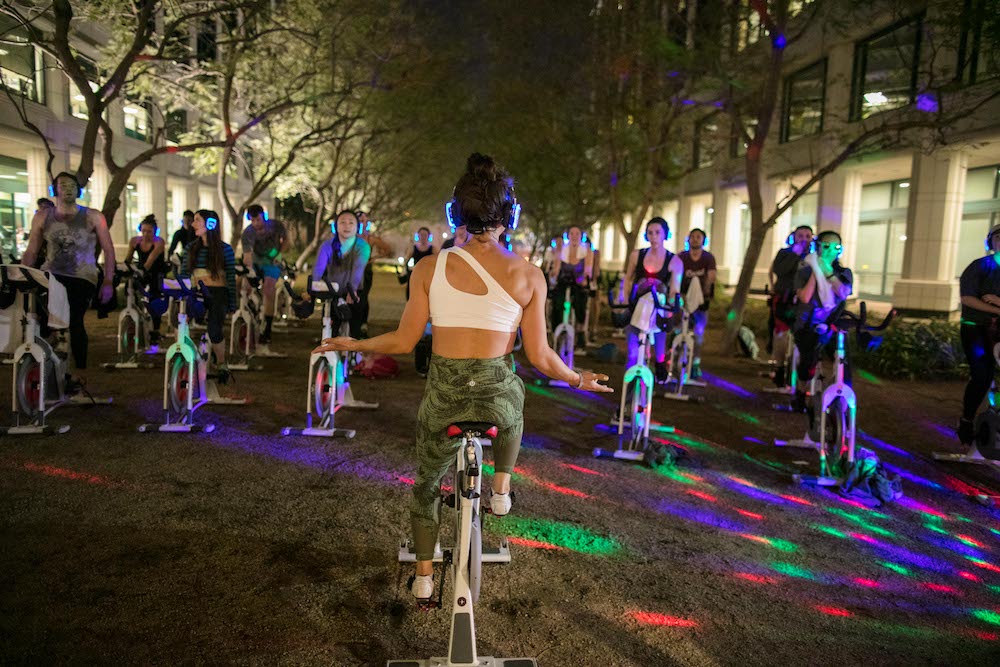 At Bay Club Santa Monica, when the weather is beautiful (which is always because it's LA!), the team wheels their standard cycling bikes outdoors to the serenity garden. Cyclists are given Sound Off Experience headphones that allow them to hear the instructor and music as they participate in a sweat-inducing, heart-pumping bike ride. The fresh outdoor air, mixed with the silent disco-style class, makes riders feel incredibly alive.
Sound Off Experience Yoga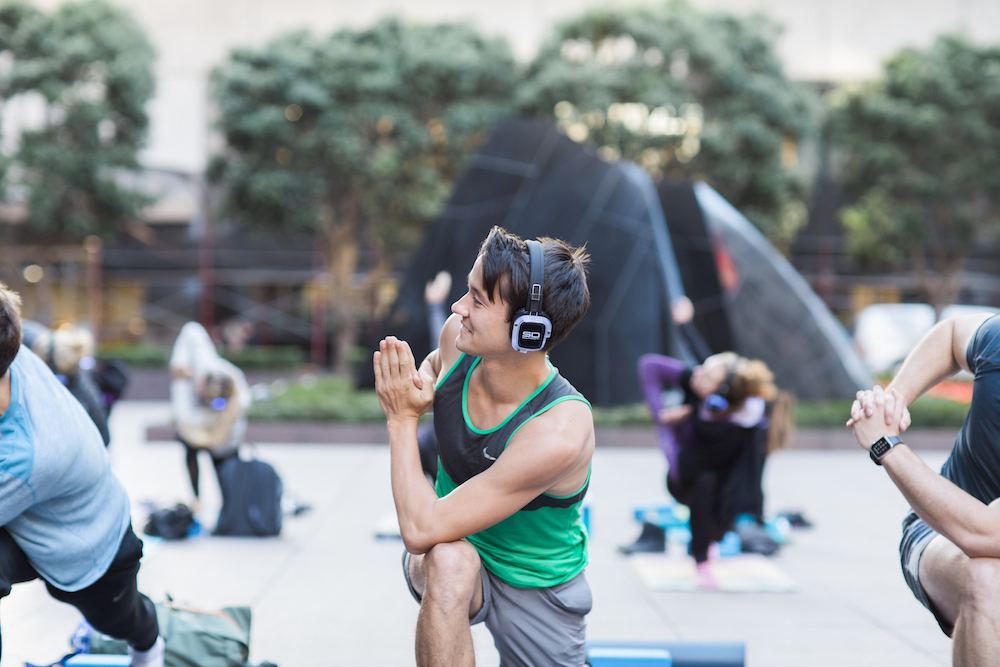 The best way to immerse yourself in a yoga practice? Silent Disco Yoga! With this type of class, you'll wear wireless noise-minimizing headphones. The only thing you'll hear is the soothing whisper of the instructor guiding you through a flow. You won't be distracted by ambulances driving by or other sounds, allowing you to focus on enjoying each deep pose thoroughly. Offered at every Bay Club as a master class, Sound Off Experience Yoga is a mind-opening new way to cleanse the mind, body, and soul.
We can't wait for you to try one of these unique classes at the Bay Club. Find them on your club's class schedule!