Love is in the air at the Bay Club! With our 26 clubs, and thousands of members and instructors, we've met quite a few couples that fell in love at one of our properties—and we can't help but feel a little like matchmakers. So, in celebration of Valentine's Day, we asked some of our members and instructors to recount the stories of how they met and fell for each other at the Bay Club—prepare yourself for a rush of happy feels!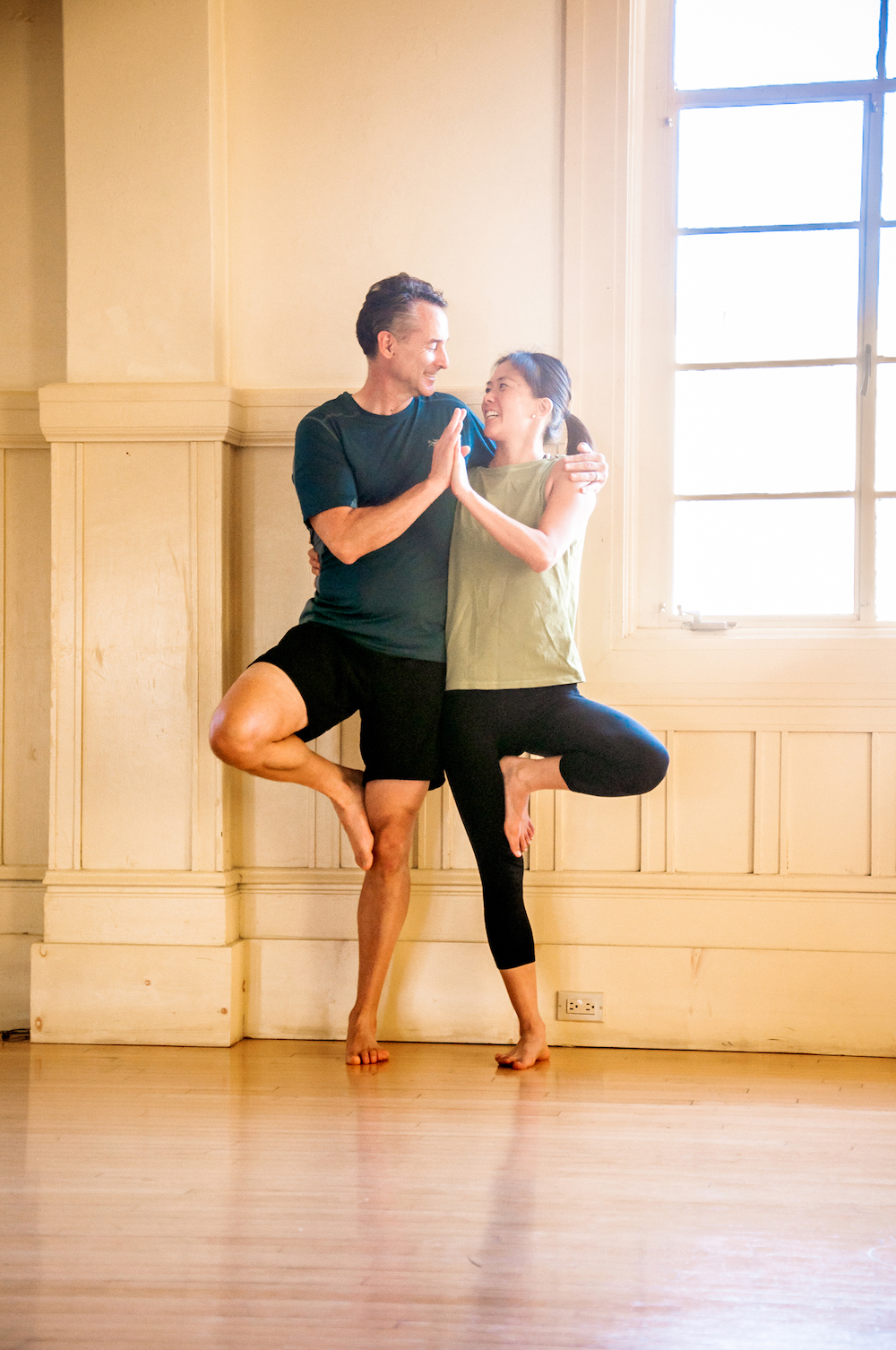 Alie and Steve, Pleasanton
"Our story begins over 10 years ago when Alie moved back to the Bay Area and wanted a place to workout near her job. Steve had already been a member of Pleasanton for 20 years. We would see each other in classes, mostly Boot Camp and Cycling classes. Our earliest recollection of each other would be something 'funny' the other one wore. For Alie—it was Steve's retro white Air Jordans. For Steve—it would be Alie's black Raiders beanie with her hair over her eyes while waiting in line for cycle class where she acquired the nickname of "Cousin It." We both happened to have October birthdays which would mean birthday burpees in Boot Camp class. Our first real interaction would be racing each other up and down the stairs and doing the laps in class. It was fun and playful, but we didn't really get to know each other.
One of our friends from the Club coordinated a day trip to Kirkwood and on that day we skied together. It wasn't, however until the first ski trip to Tahoe for a few nights that we really got to know each other and connect. While most of our club friends were relaxing in the hot tub after a hard day of skiing, Alie was toiling away in the kitchen making her famous Mac and Cheese. There we realized we had an enjoyment for witty conversation, sports, and trivia. Everything ranging from the hockey "Smurf Line," to topics of conversation about PEDs in MLB, and oversight as it applied to antitrust laws. Alie was working for a bank and with Steve's background in financial services for IBM we would have some very some clever email exchanges on Bear Stearns stock price  and the whole mortgage meltdown following the trip.
In 2010, Steve set a goal to complete the California Triple Crown. Three bike rides of 200 miles each.  The third and final event was the Eastern Sierra Double Century. We stayed at one of our favorite resort spas in June Lake and wanted to go for a run one morning. Alie took off running while Steve was still sore from the 200 mile bike ride from the day before. While Alie ran ahead, Steve decided to write in rocks on the side of the pavement "Will you Marry Me?"  There was a beautiful background of the Eastern Sierras mountains and waterfalls. We got married 3 months later following a crazy week of a vacation in Maui, a courthouse wedding, and a trip to South Lake Tahoe for the 72 mile Tour de Tahoe ride. That December Alie was hit by a car in the crosswalk where she ended up in the hospital for 3 weeks. The amount of support that we got from all of our Club friends was amazing. There were hospital visits, cat sits, PT recommendations and food brought and delivered.
We've now been together for over ten years.  We continue to enjoy ourselves with active events: Skiing, overnight hike trips, discussions of work drama and brain challenges of trivia and sudoku. We also love working together on our house which has become our home—putting in an epoxy garage floor, a remodeled kitchen, a backyard landscape project.  We do all the work which is incredibly rewarding for us—and we complement each other's skills and interests in the house.  The Club has become our "third place" which is where we go to after home and work.  In fact our daily lives start at the Club at 5:00 AM every weekday morning where we see many of our friends and get our energy flowing."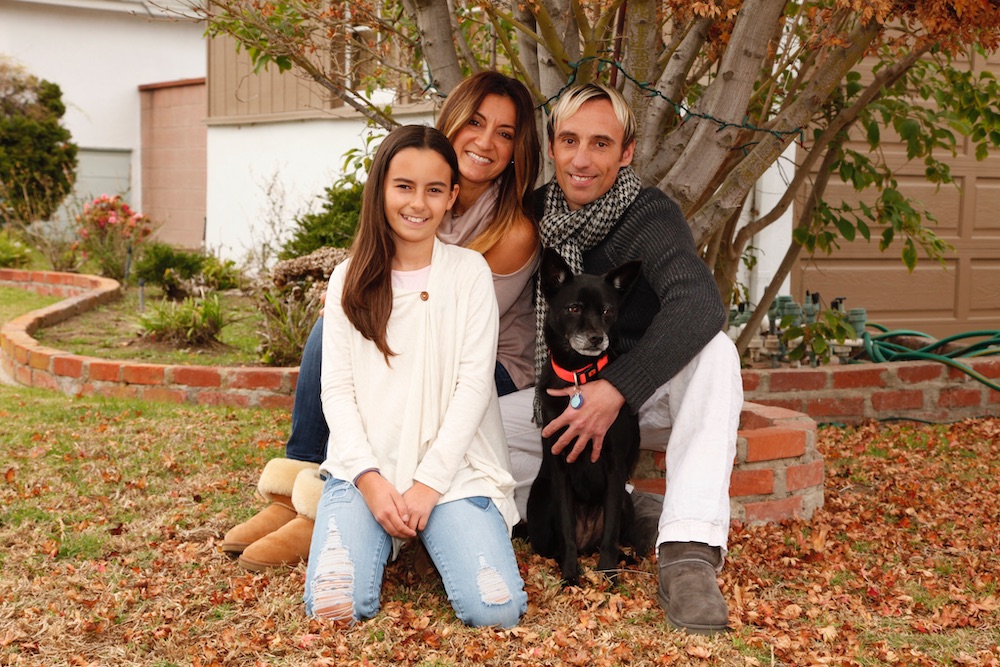 Janine and Attila, El Segundo
"I was hired at Bay Club. Attila was already teaching there for a while but needed to give up his Sunday 8:00 AM class to concentrate on his racing career, and the Bay Club asked me to take over his class, but before I did—I attended his very last 8:00 AM so I would know what shoes I needed to fill and what to expect. He had long hair, a deep voice and incredibly strong.
Dear God…The class was completely full with loyal hardworking members. At the end of class, Attila gives a speech, breaking the news he will no longer be teaching the Sunday morning class to dedicate more time to racing. "Janine will be taking over this class" he says. The students knew nothing about me and there was complete silence in the room. He introduces me to the class and asks me to say a few words…I was speechless and had NO words.
Since that moment we rarely saw each other, only a few times a month at the Club. We never talked much, but always shared a smile.
Less than 2 years later, Attila's schedule changed and requested his Sunday AM class back. I was heart broken, but I knew he was an amazing instructor and the students would love to see him on Sundays again. Immediately after, Bay Club offered me the 9:00 AM, following his class.
We called it our "90-second date" as we transitioned on the teaching platform. In that 90 seconds, we both felt something, something different! He didn't want to leave the stage, and I didn't want him to go. Then one day we had lunch, and my heart was pounding. And there it was—we started to see each other more often and developed this amazing relationship. Every day became about love, joy, and happiness!
Two years later he took me back to the same restaurant we had lunch the very first time and he pulled out a pair of rings. We wear the same style as a symbol of our love—and it's indescribable. We moved in together shortly after that and have been living happily ever after! If it wasn't for Bay Club, this love story most likely would have never happened. We will always be grateful for that, so thank you!"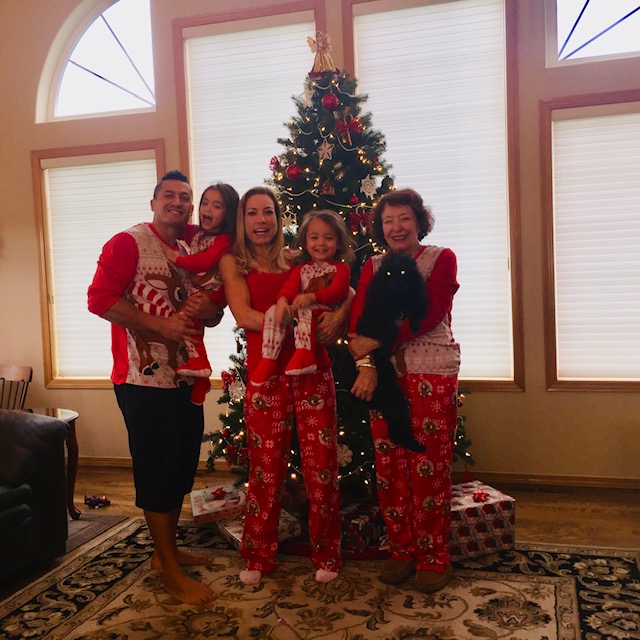 Jami and Marlin, Oregon
"Marlin and I met when I started working as a Personal Trainer at Oregon, in 2003, he was one of the lead trainers. We started dating in spring of 2005, he proposed to me after we both trained together and competed in a body building competition in fall of 2006, where we both won our divisions! We got married at my Mom's estate on August 8, 2008. On July 6, 2015 we were blessed with twin girls who are the joys of our life. I now lead the Running Club, Teach Club Barre and Strength and Conditioning, in addition to help my personal clients. Marlin has created a community through his Edge classes of Dynamic Group Training. We love working at Bay Club and made a life of helping others feel good about themselves."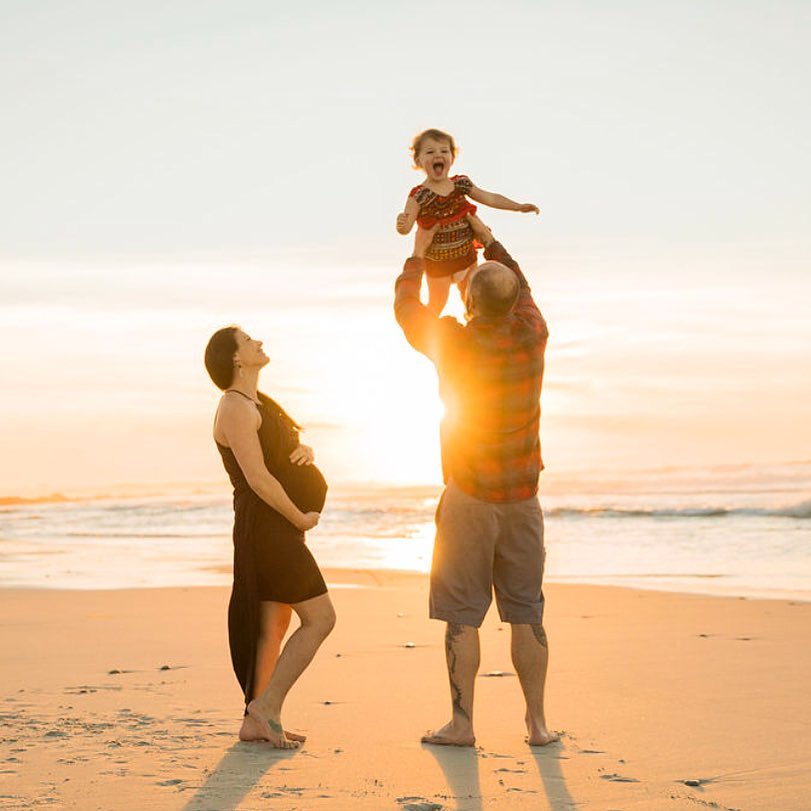 Jackie and Scott, Marin
"Jackie and I met at Bay Club Marin in 2014. We both were, and still are, trainers at the Marin Campus. We got to know each other chatting in our break room in between training our clients. We shared our love for both physical fitness and the ocean, so began to workout together on our breaks.  Workouts turned into hikes along the coastline at Tennessee Valley close to the Marin Headlands and then picnics on the coast for the sunset on the Pacific. We were married in September of 2015 and had our first child, Jade, on December 1, 2016. We are now expecting our second child, a boy, this March as we both still work here at Bay Club Marin. We are raising the next generation of trainers for Bay Clubs and look forward to a long career here in Marin with the company."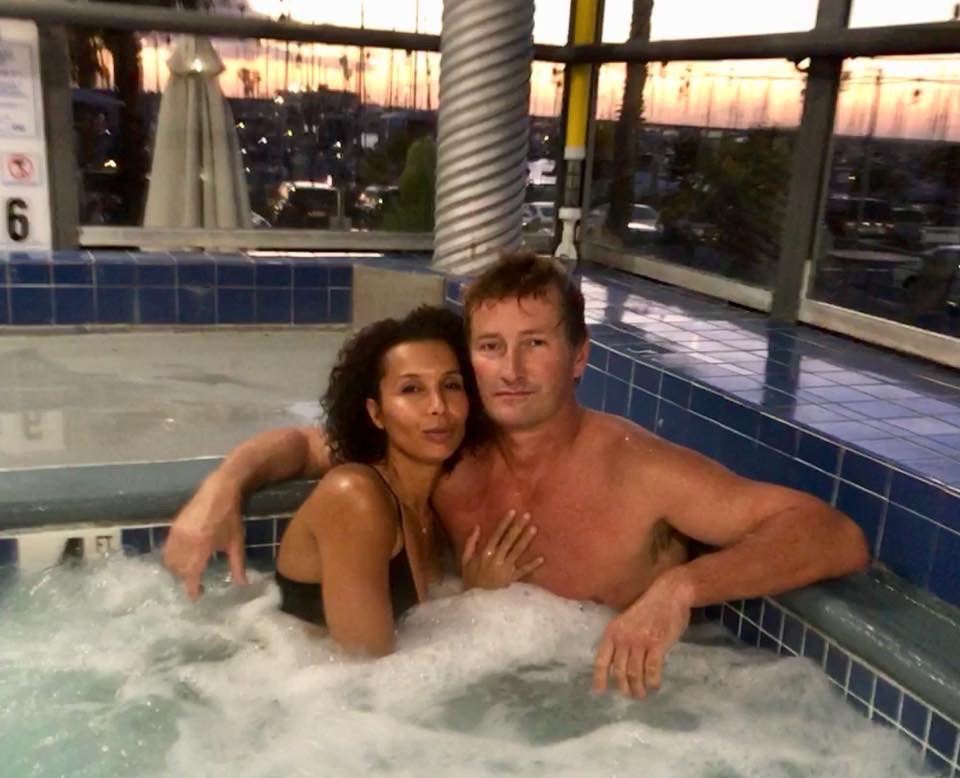 Claudia and Tony, Redondo Beach

"Tony and I met by chance at the Bay Club. We had both been members but never really spoke. I was on a five year single plan and he had been single for several years and had sworn off LA women all together. One day a mutual friend of ours, Yan was chatting with me on the patio as I was waiting for the hot tub to free up a bit. Tony walked by and said to Yan—"Hey, you are talking to my future wife." Yan introduced us, and I thought Tony was a bit of a cornball for saying that, but it broke the ice. A few weeks later Tony came to meet at the ocean after the Bay Club. When he drove up in a truck, and being that I'm a a girl from Texas, his truck was the hottest thing ever! I realized it was at that moment, that my single plan was out the window! He was exactly my dream guy, humble, adventurous, and funny as heck, and just by chance was also a Bay Club member. Who would have thought? It's been almost 2 years now and I love him more today than ever. We have had so much fun, and will have much more in the future. The Bay Club is still our go to spot for hot tub nights and laughs with good friends."
Fell in love at the Bay Club? We'd love to feature you! Leave a comment below. Happy Valentine's Day!