It's cold outside—so stay inside and DIY this season with us! We love browsing stores and finding fun holiday decor, but this time of year, we love to turn them into something we can do ourselves. And there's nothing like a DIY that smells as good as it looks, which is why we're in love with this gingerbread scented candle. Whether gifting the candle or keeping it for yourself (and buying your holiday presents from our gift guide instead!), it's the perfect addition to your home this season!
DIY Gingerbread Candles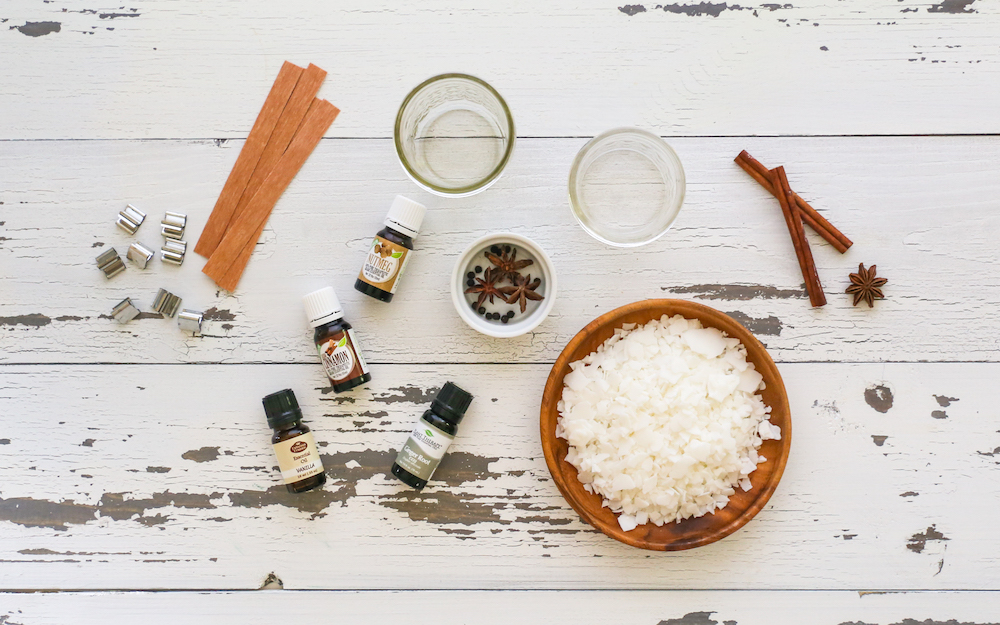 Tools
Soy wax flakes
Wooden candle wicks
Glass jars (we used 4 oz & 8 oz Mason Jars)
Small pot/double boiler
Essential oils: Ginger root, vanilla, cinnamon, and nutmeg
Ground cinnamon (optional)
Whole spices: Star anise, peppercorns, cinnamon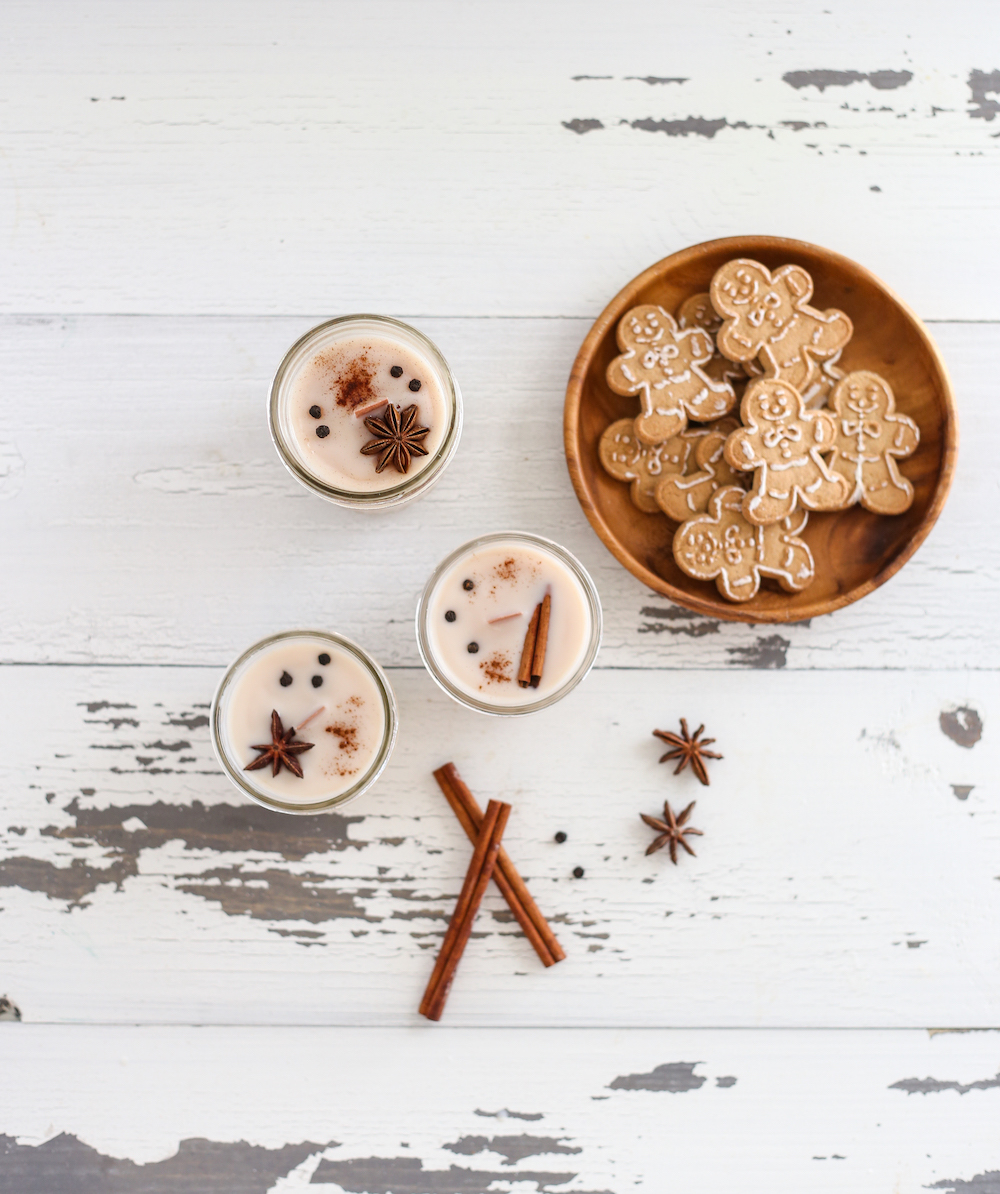 Steps
Set up your double boiler by adding a few inches of water to a pot and bringing it to a simmer.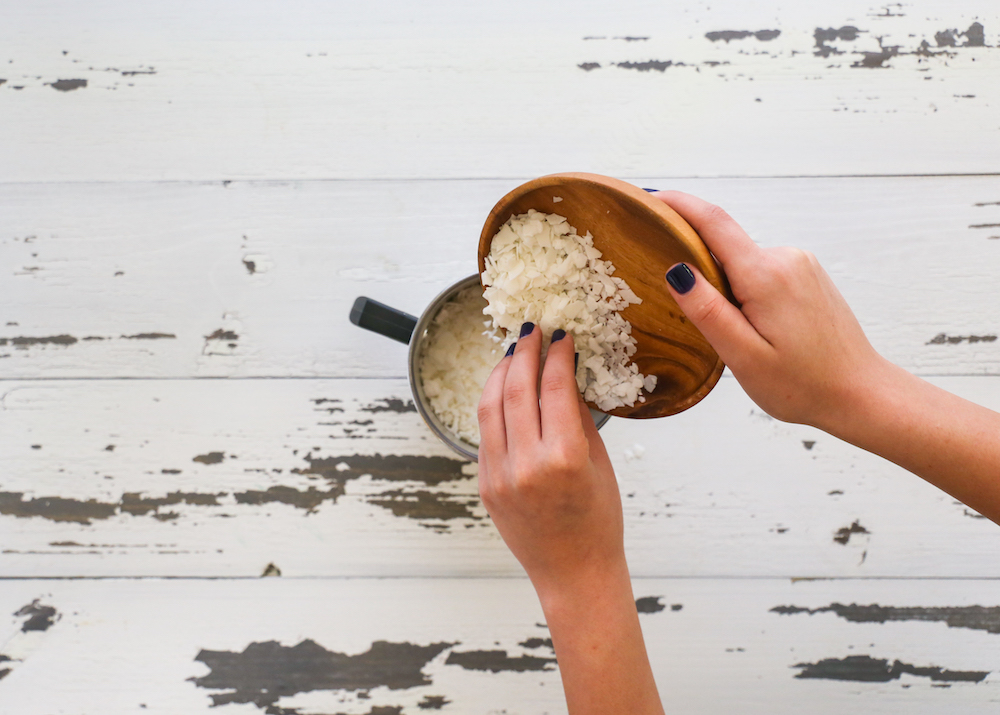 Place soy wax flakes into a smaller pot (2 cups of wax flakes will make an 8 oz. candle).
Place the pot of soy wax into the simmering water until wax is completely melted, then remove from the double boiler.
Optional: Add a dash of ground cinnamon. It will dissolve and tint the candles brown.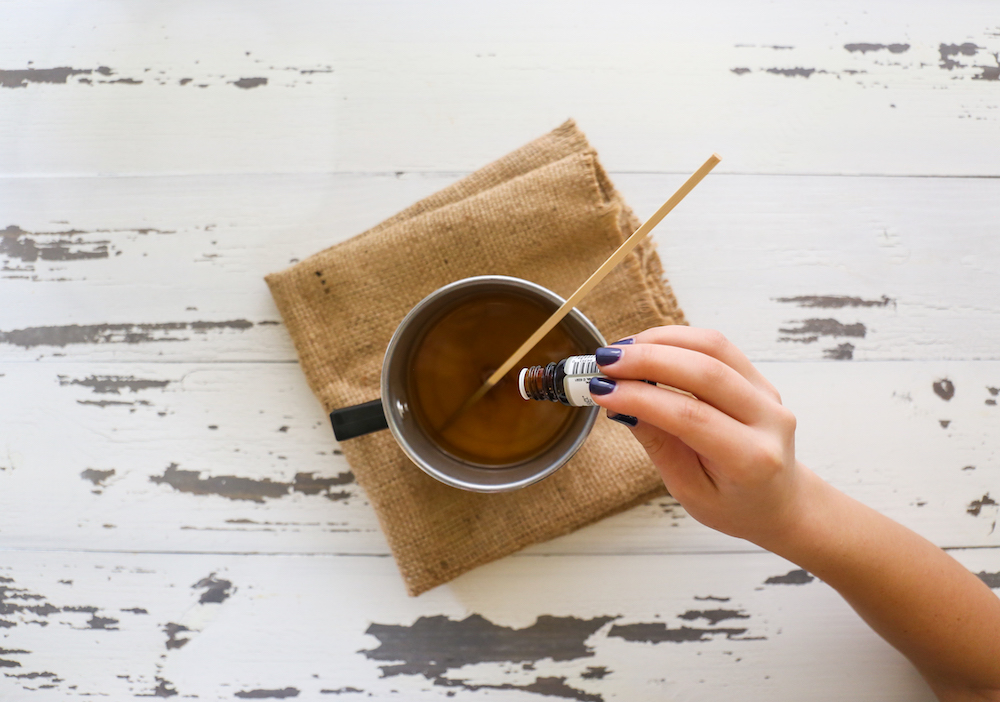 Add your scents. For every 2 cups of wax, we added:
30 drops of ginger
25 drops of vanilla
15 drops of cinnamon
10 drops of nutmeg
Using a wooden chopstick or skewer, mix well.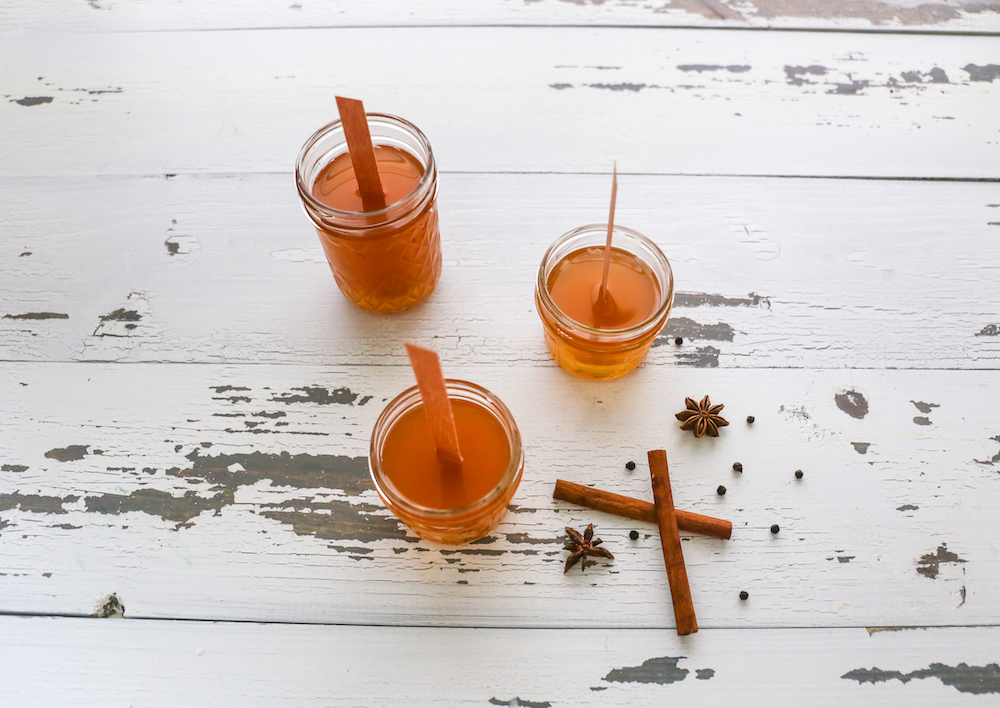 Place your candle wick in the center of the jar, and pour in 1/4 in of wax. Let it sit for 3-5 minutes to set before filling the reminder of the jar with wax. Make sure to leave at least 1/2 inch at the top of the glass.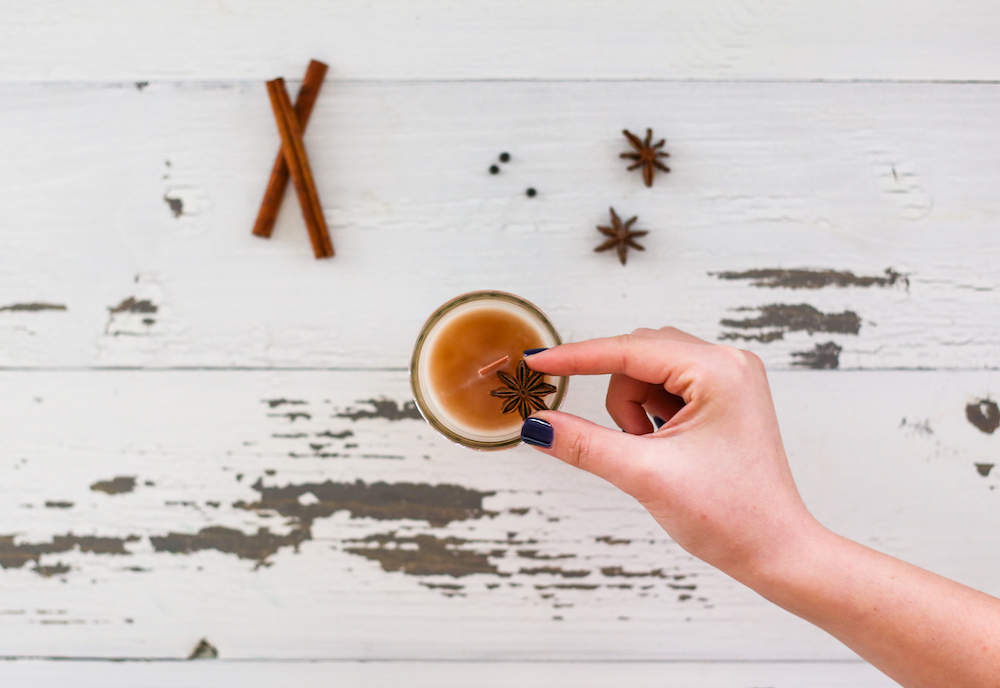 Allow the candles to cool for 10-20 minutes (depending on size of jar) before adding spices on top. You'll know they're ready when the wax on the top starts changing from a clear/brown to a creamy tan color.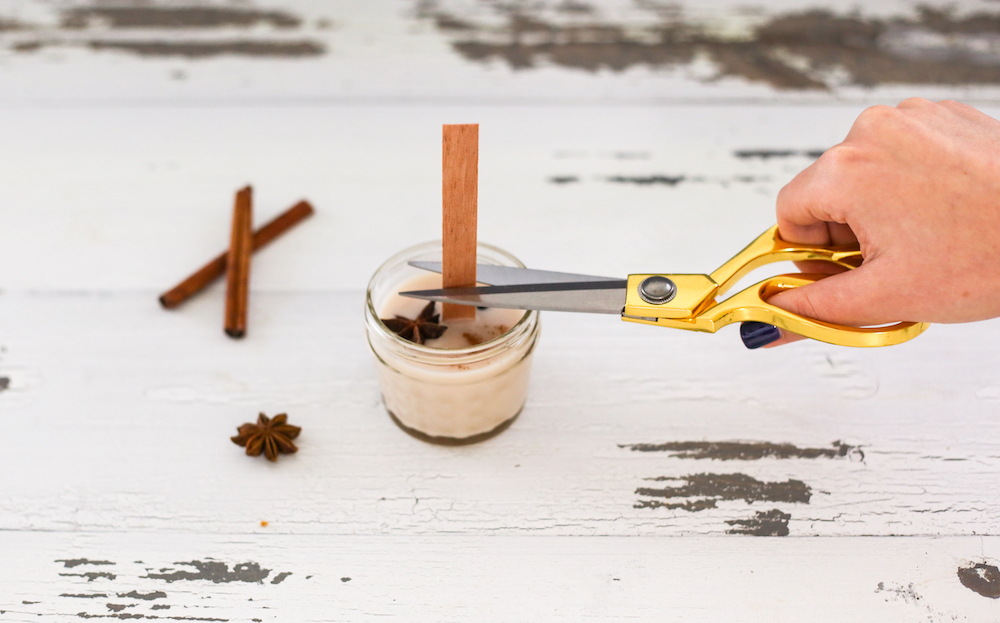 Once the candles are completely dry, trim the wick with scissors so it's about 1/4 to 1/2 inch.
Find more holiday DIY's on the blog all month long. Happy holidays from us at the Bay Club!