Fall is one of the most celebrated seasons. From decorating pumpkins, to apple picking, to raking leaves, we think fall might be the most festive season of all. One of the best parts about this time of year is that everything we make and bake can be gathered from outside. Whether you're whipping up an apple pie from a day spent wandering through an orchard, or baking some homemade pumpkin bread from a local pumpkin patch, there's something extra fun about repurposing what we find outdoors. With this in mind, we selected a fall-inspired DIY wreath that can be assembled using leaves from trees, pinecones from the forest, and mini pumpkins from a nearby farm. Don't worry—you can also find all of these items at Whole Foods if time won't allow you to source from nature. You can also some fake outdoor décor from a local craft store.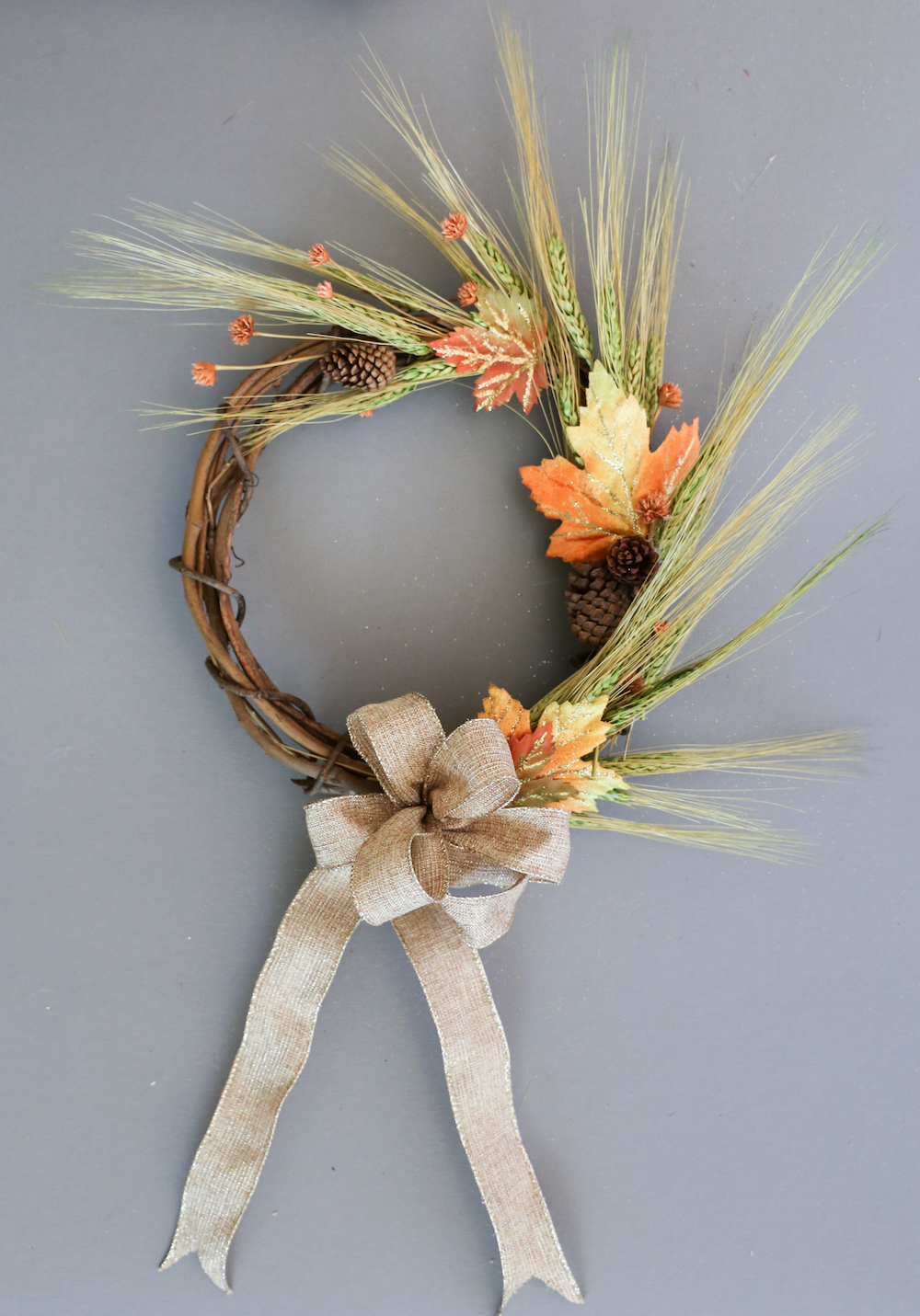 However you find your materials, have fun with this project! Let the kids brainstorm what makes them think of fall, and see if you can incorporate it somehow. Our easy DIY below will give you a great framework to work from, but this craft is especially easy to personalize and make it your own!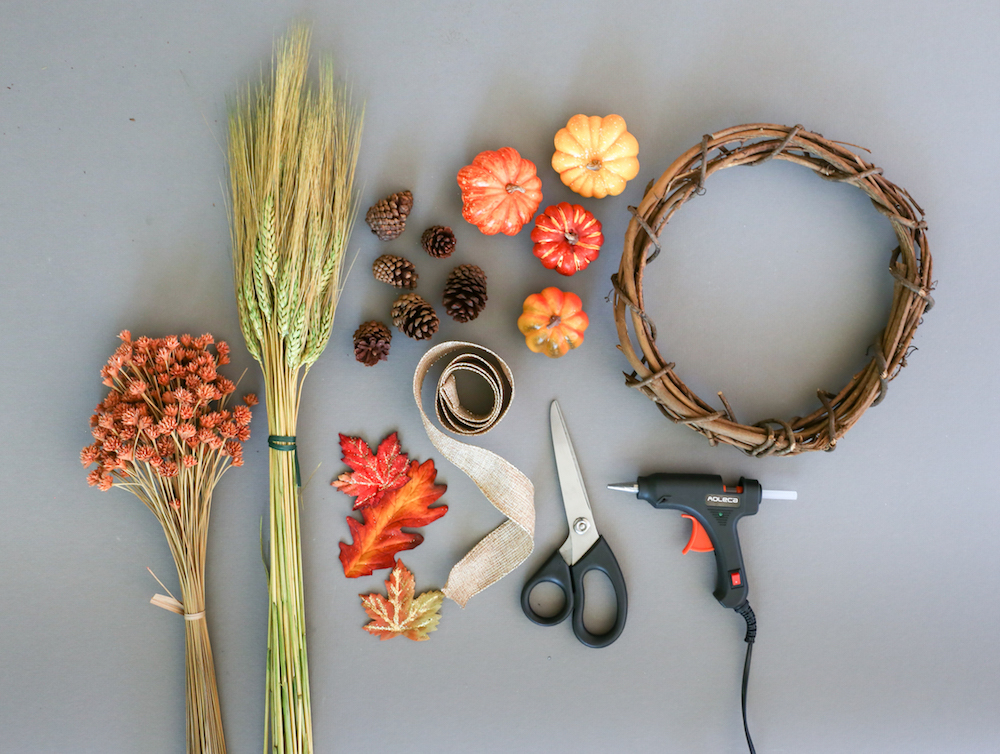 Materials
Hot glue gun with sticks
Scissors
Pain grapevine wreath (10 or 12 inches)
Dried wheat & flowers
Fall accessories: maple leaves, pinecones, mini pumpkins
Burlap ribbon or bow
Instructions
1. Insert pieces of the dried wheat into the grapevine wreath on half of the wreath.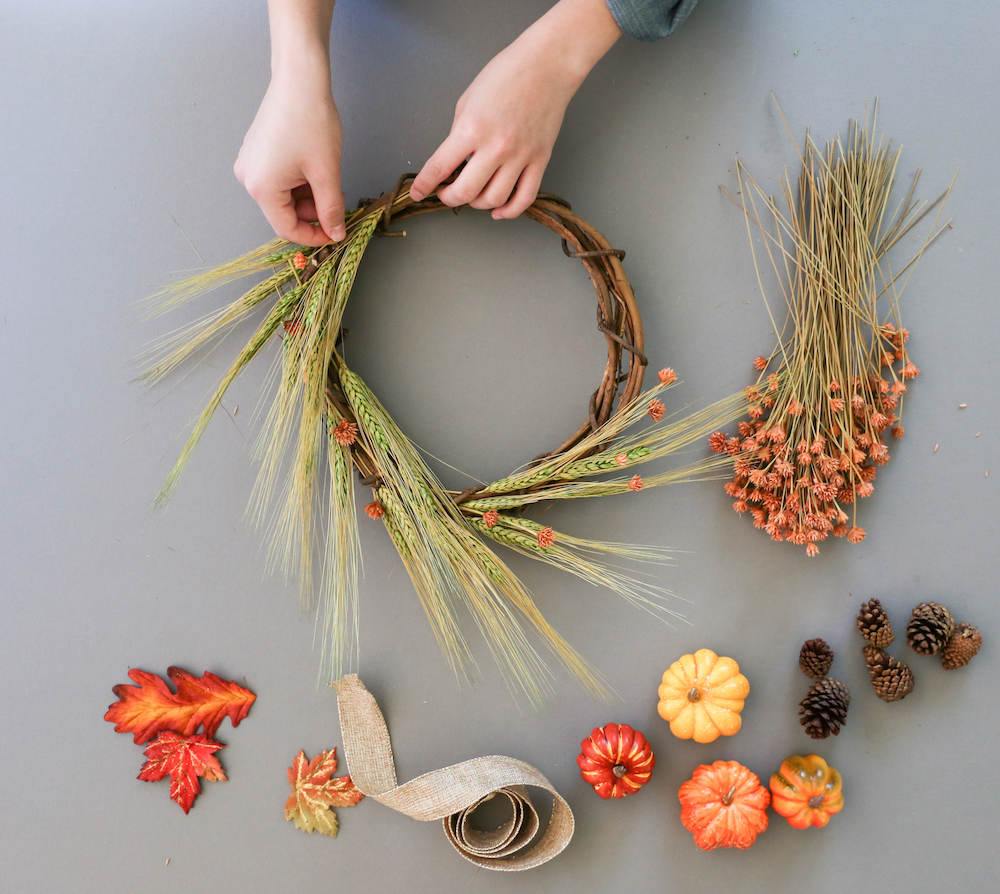 2. Layer dried flowers over the wheat. We used dried flowers so you can enjoy the wreath for years to come.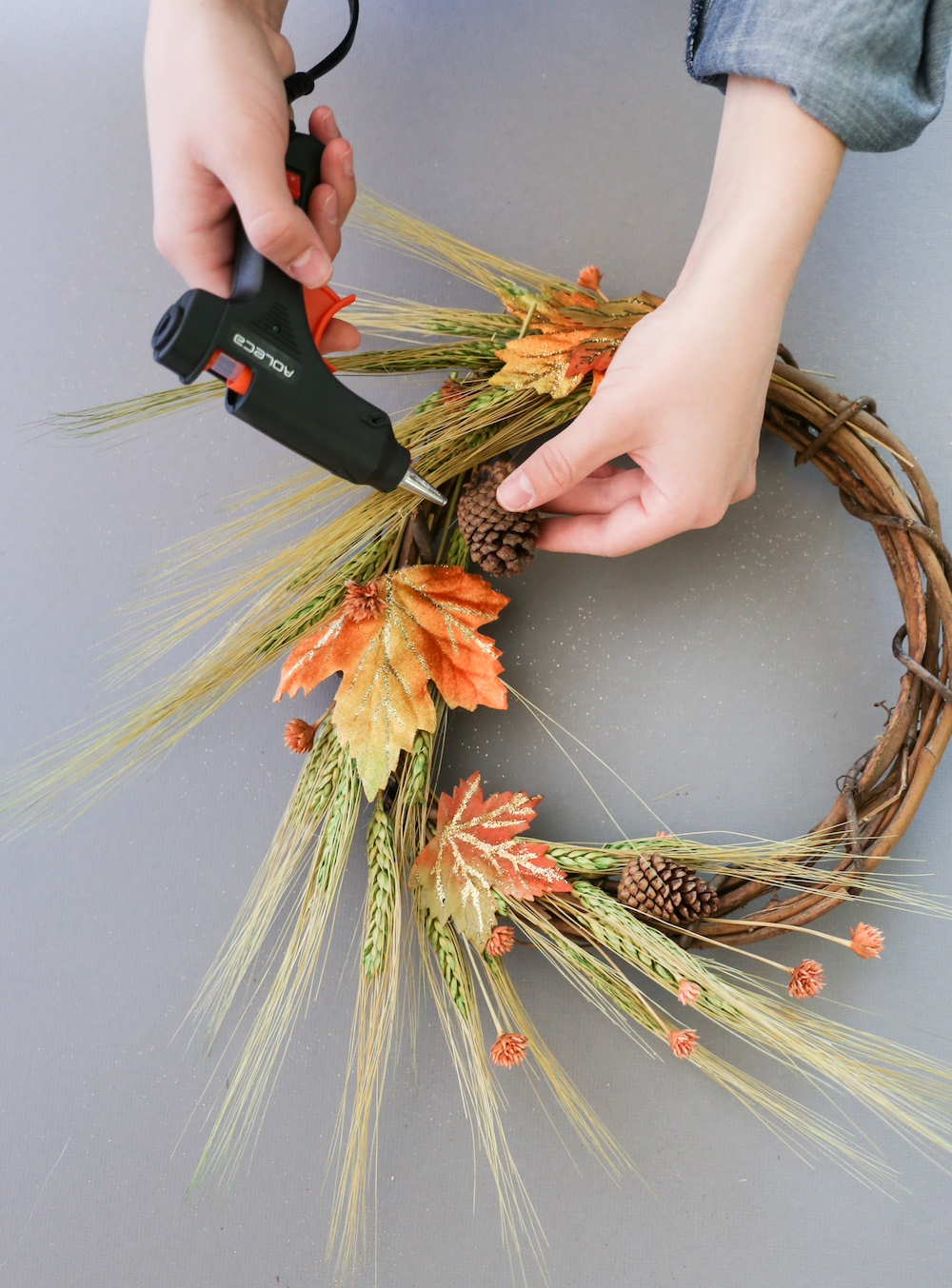 3. Attach fall elements to the wreath using a hot glue gun. We used faux maple leaves (with glitter!) and pinecones.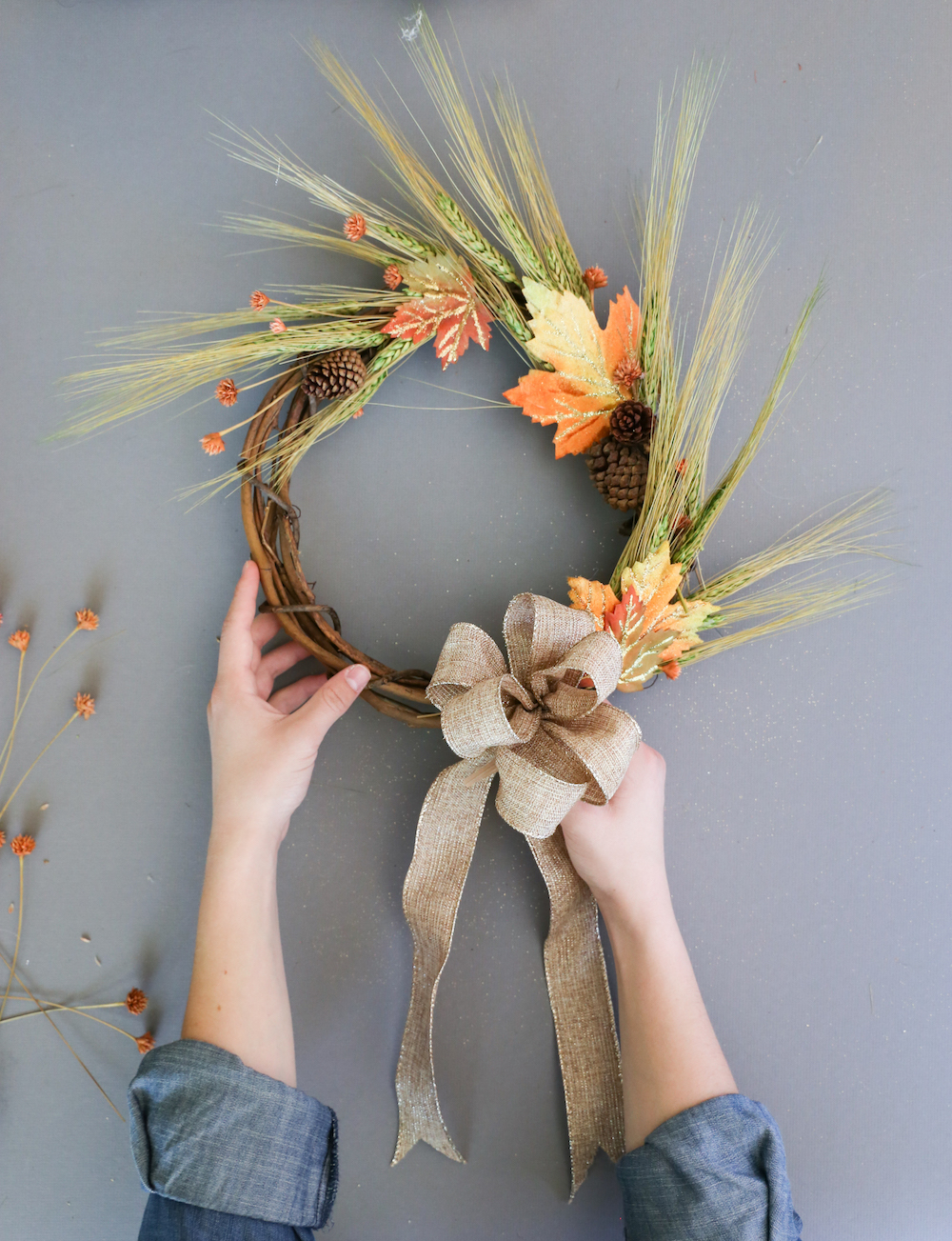 4. Attach a burlap bow to the bottom of the wreath. We made our bow from burlap ribbon (thanks YouTube).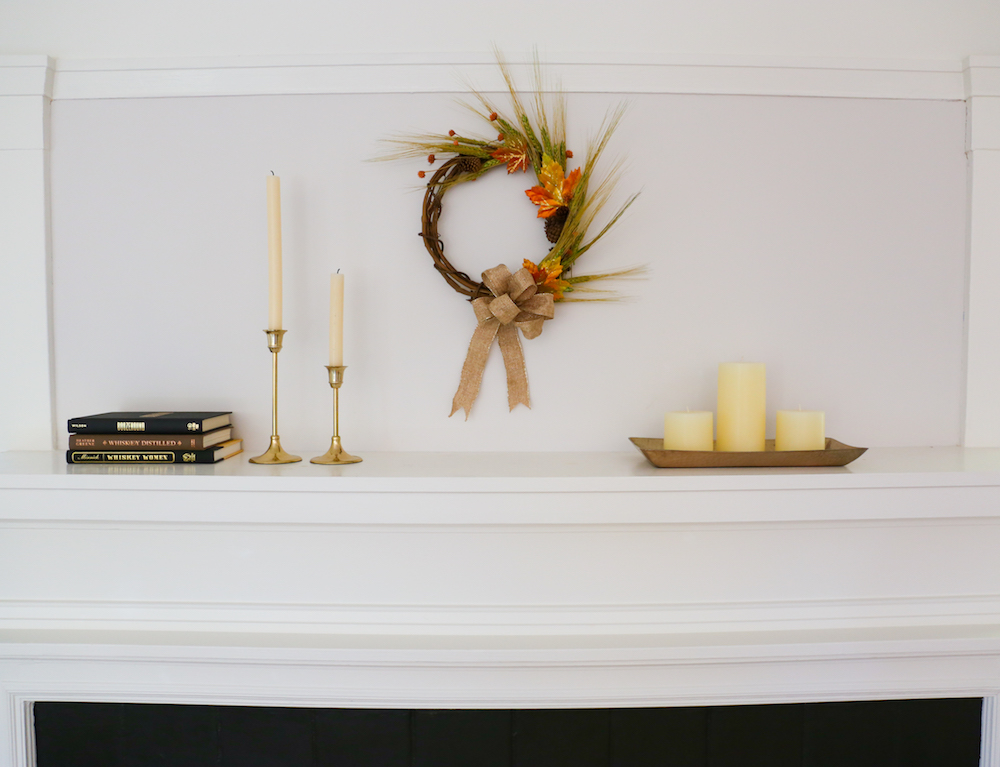 5. Hang on your door or over your mantle!
This DIY isn't the only way we're celebrating the season around here! Check your club's calendar for all our fun events throughout this fall!