With Halloween just around the corner, you may have already picked your apples, carved your pumpkins, and fashioned the perfect Halloween costume. What other crafty projects could there possibly be to celebrate the spookiest holiday of the year? Well, if you're looking to go beyond the traditional hands-on Halloween crafts, we've got two DIYs that smell and taste fantastic.
For a healthy shift from all that trick-or-treat bounty, our Spooky Pizza takes less than 30 minutes to make and you can customize it to include whatever toppings your little goblins prefer.
Not in the mood to cook? Try our Spider Pumpkin Candles for a fun gift or homemade decor that's perfect for the mantle or kitchen table.
You can find all the how-to details for both below. Happy Halloween!
Spooky Pizza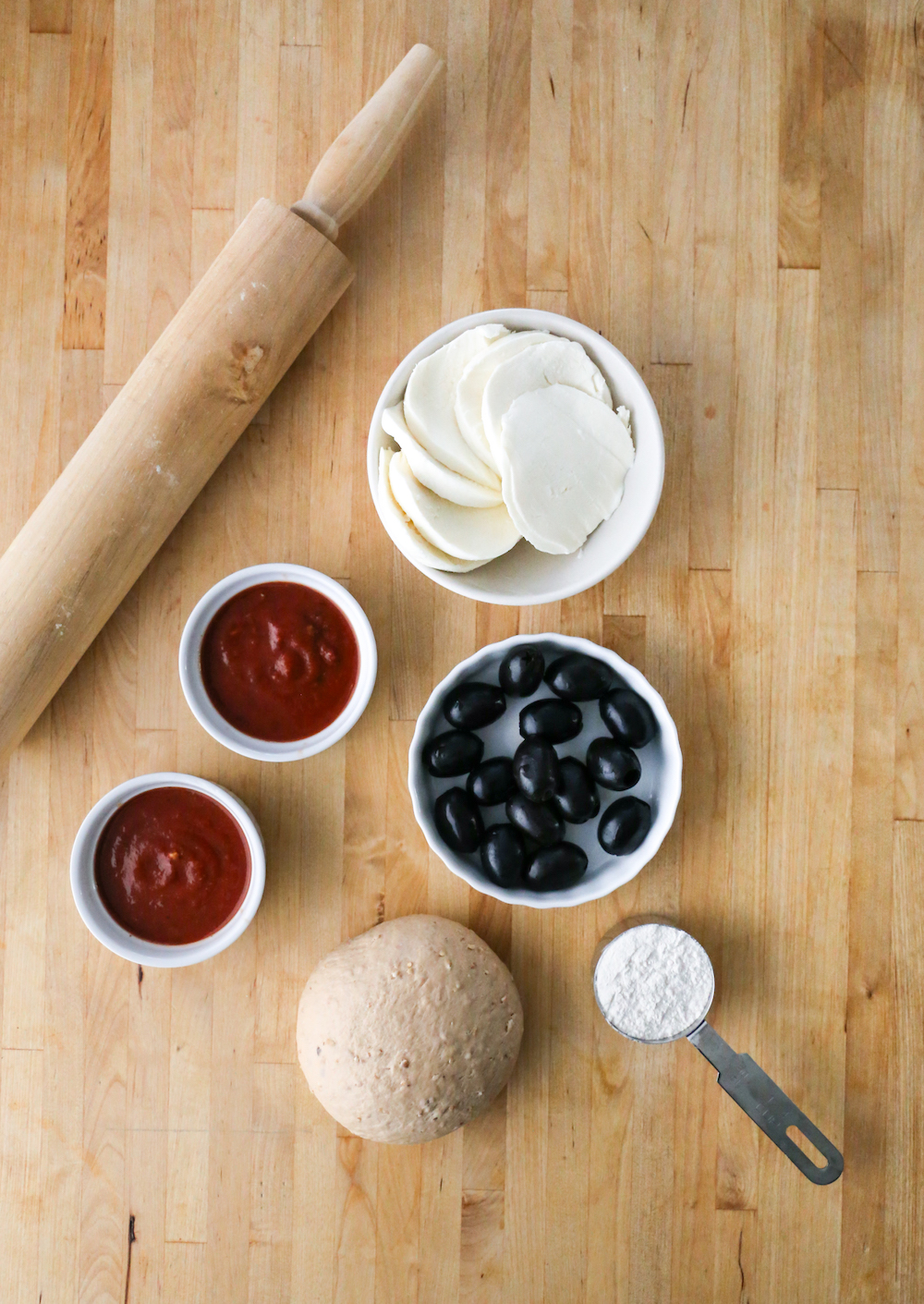 Ingredients
Pizza dough, or gluten free alternative (we used whole grain)
Flour
Marinara sauce
Fresh mozzarella
Olives
Directions
Preheat your oven to 400 degrees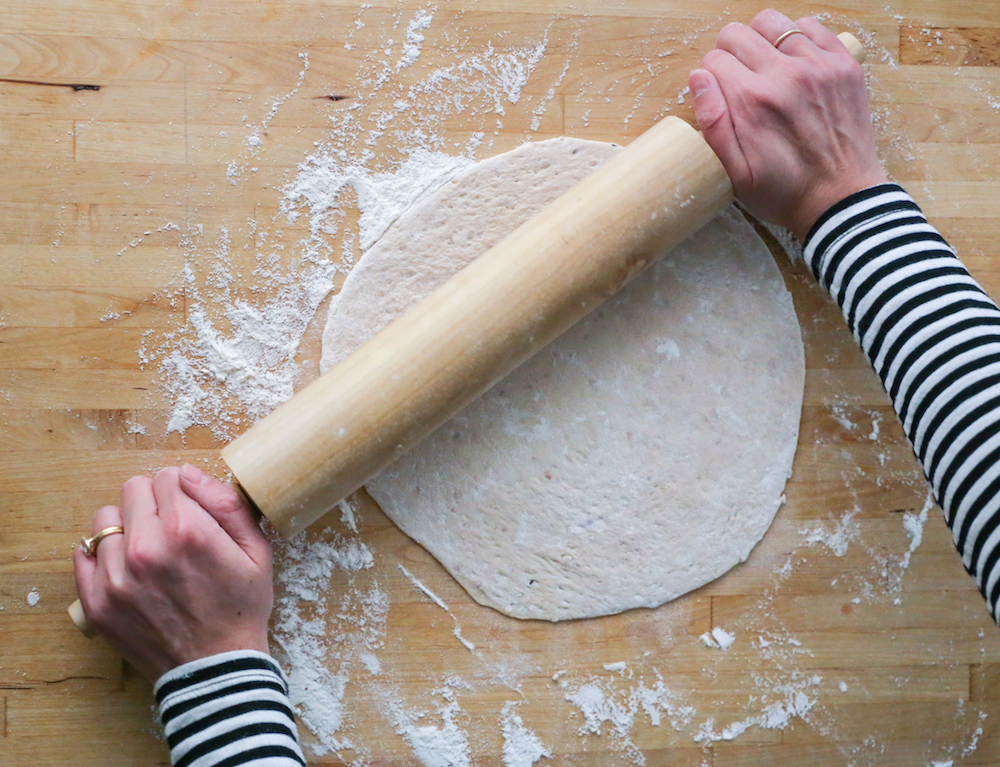 Sprinkle flour onto your cutting board and rolling pin. Roll out your pizza dough until about ¼ inch thick.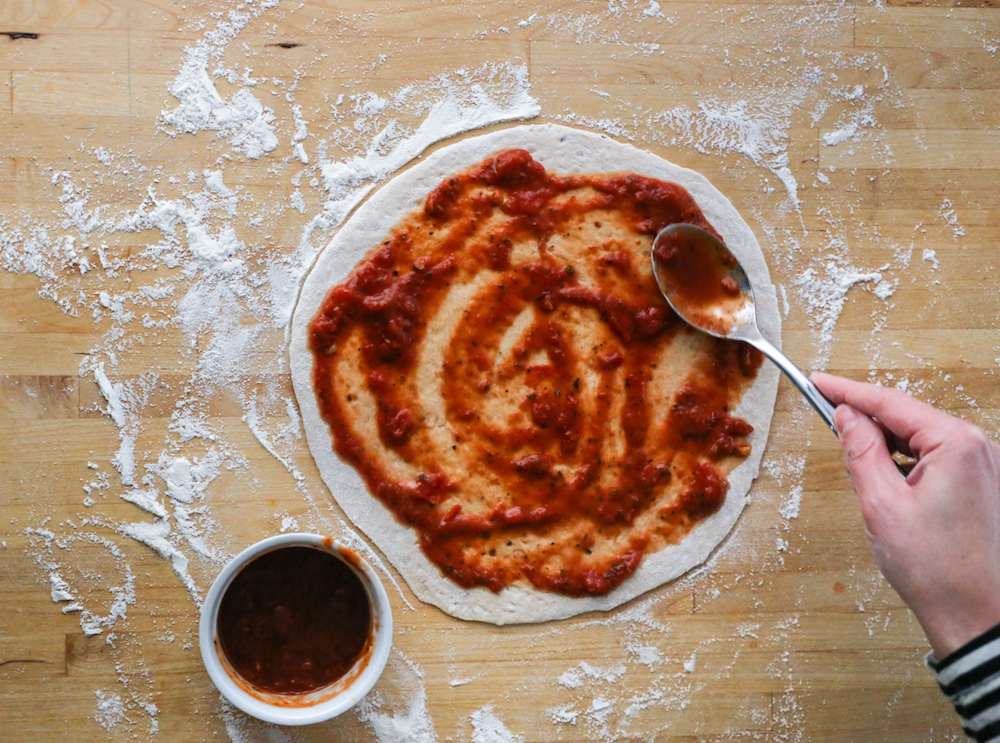 Add a thin layer of marinara sauce on the dough.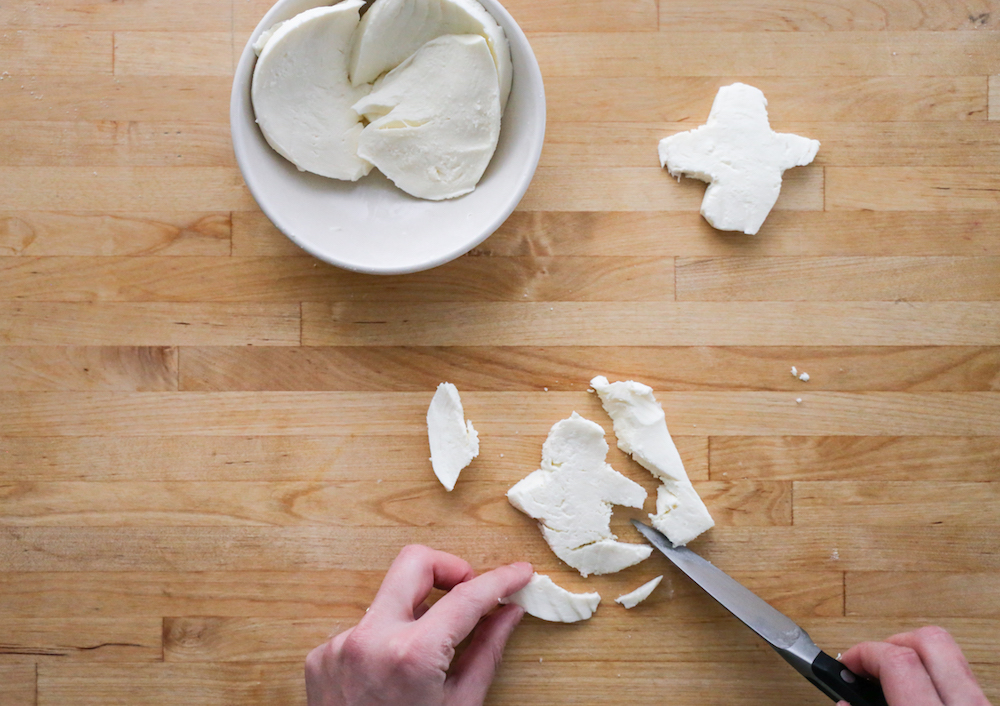 Thinly slice mozzarella, then cut into ghost shapes using a paring knife. A small cookie cutter could also work.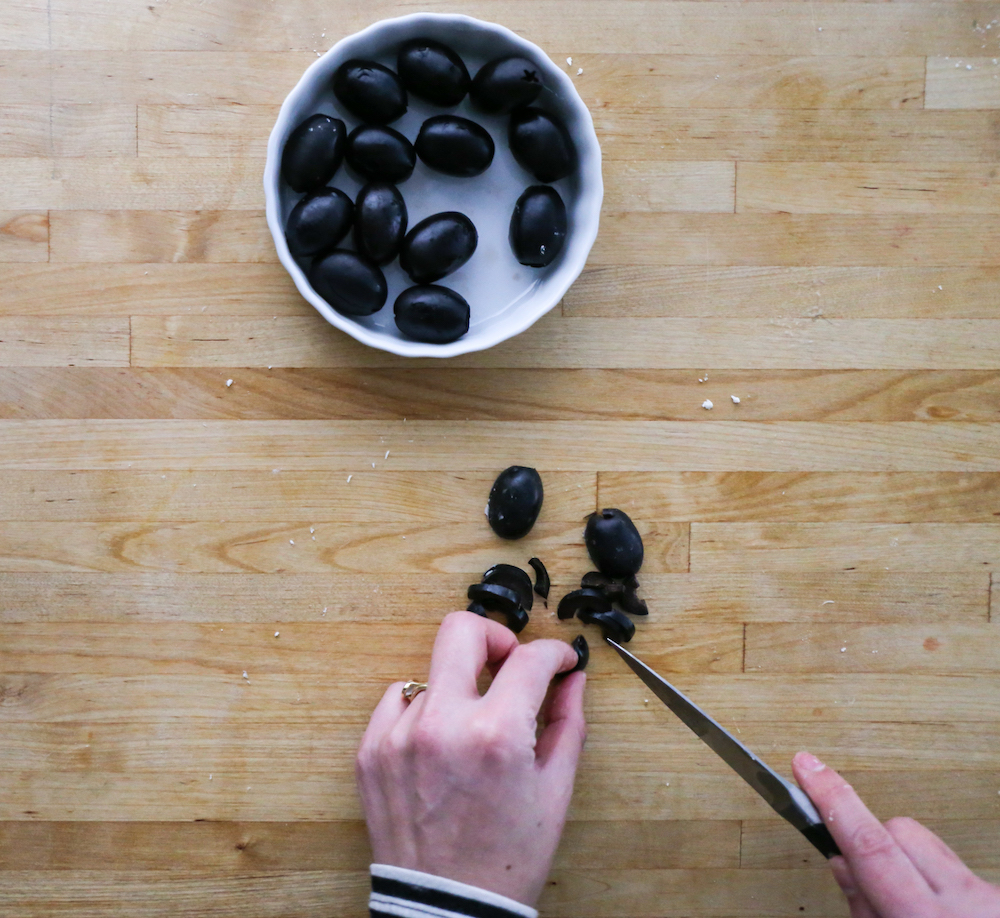 Cut olives into pieces for ghost eyes, and spiders.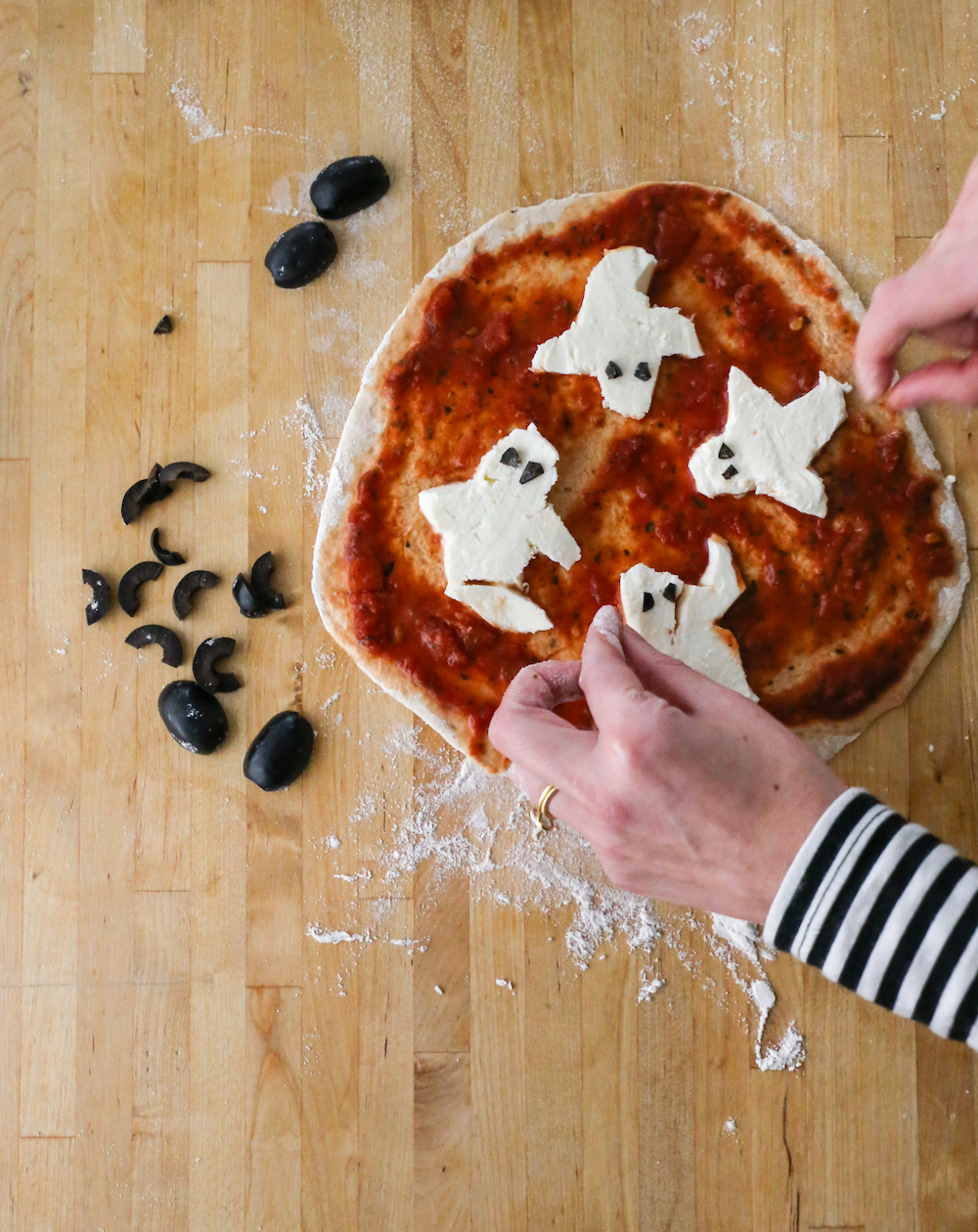 For the spider body, slice olives in half on the long side.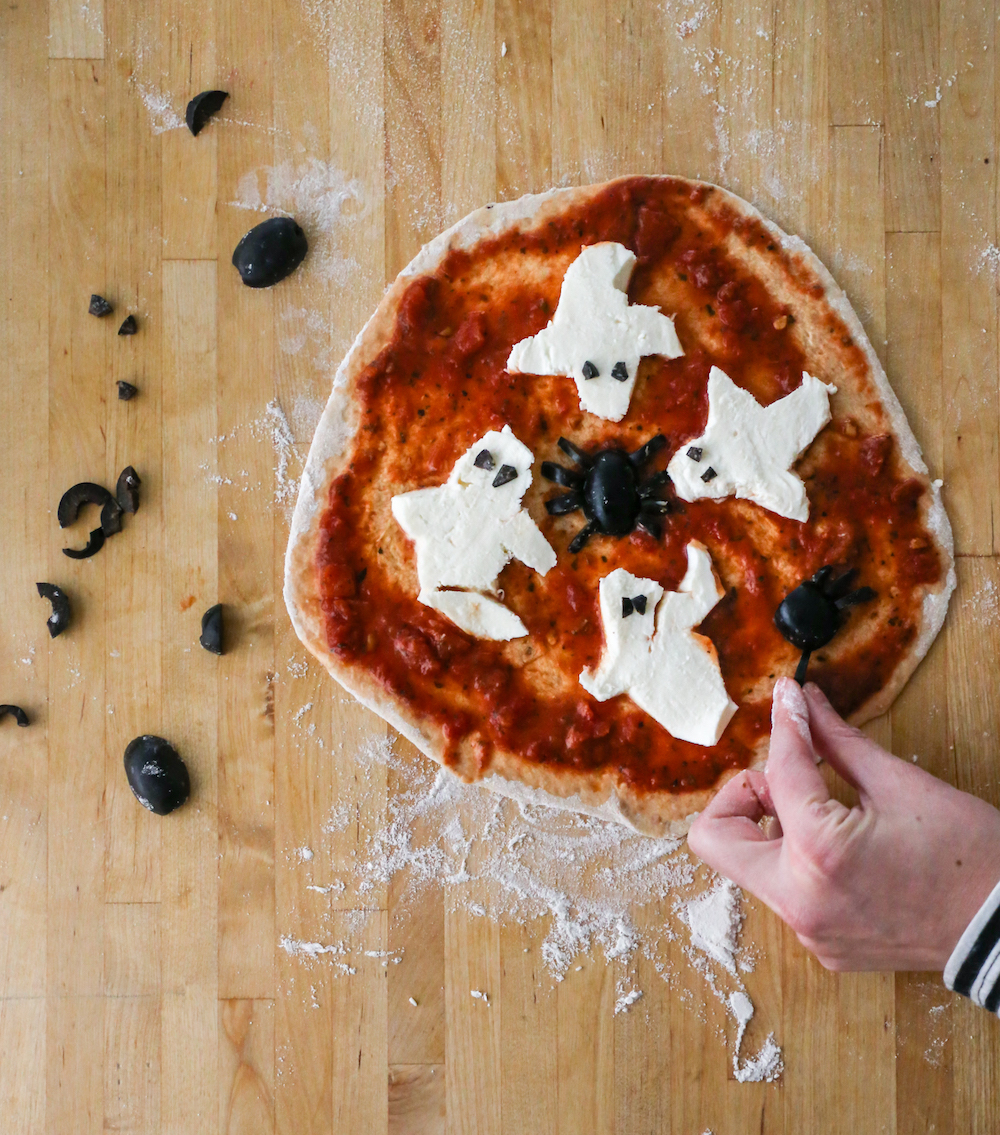 For the spider legs, slice olives in half, then quarters on the long side. Slice the other way to make the legs.
Place mozzarella ghosts and spiders on the marinara sauce and dough.
Place pizza on a pizza stone or greased baking sheet, and bake for 10-15 minutes, until crust is golden brown and cheese is melted.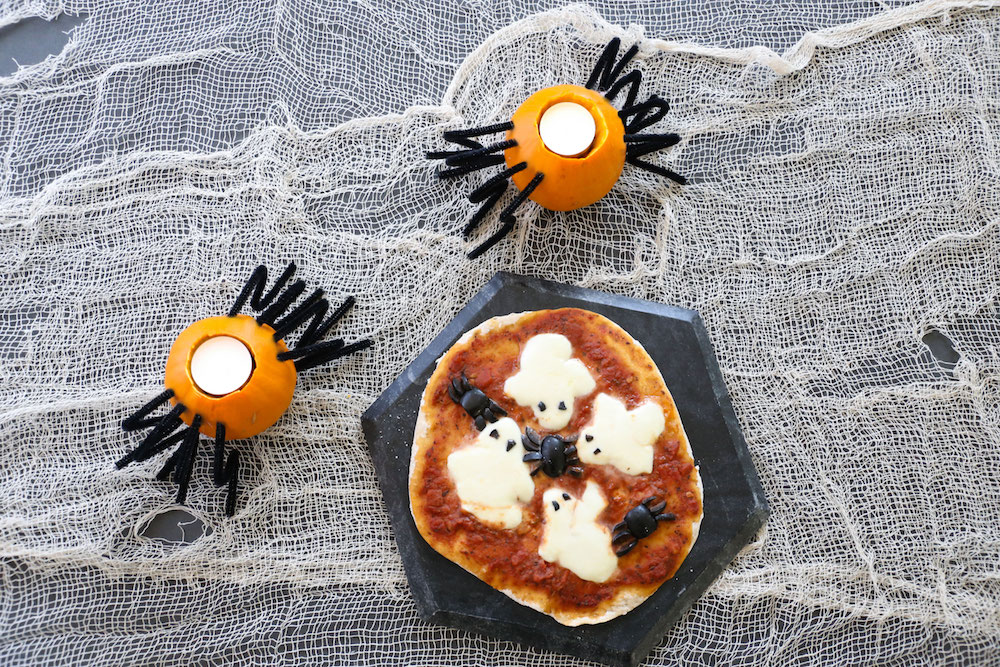 Bon appetite! Slice and serve to your little pumpkins!
Spider Pumpkin Candles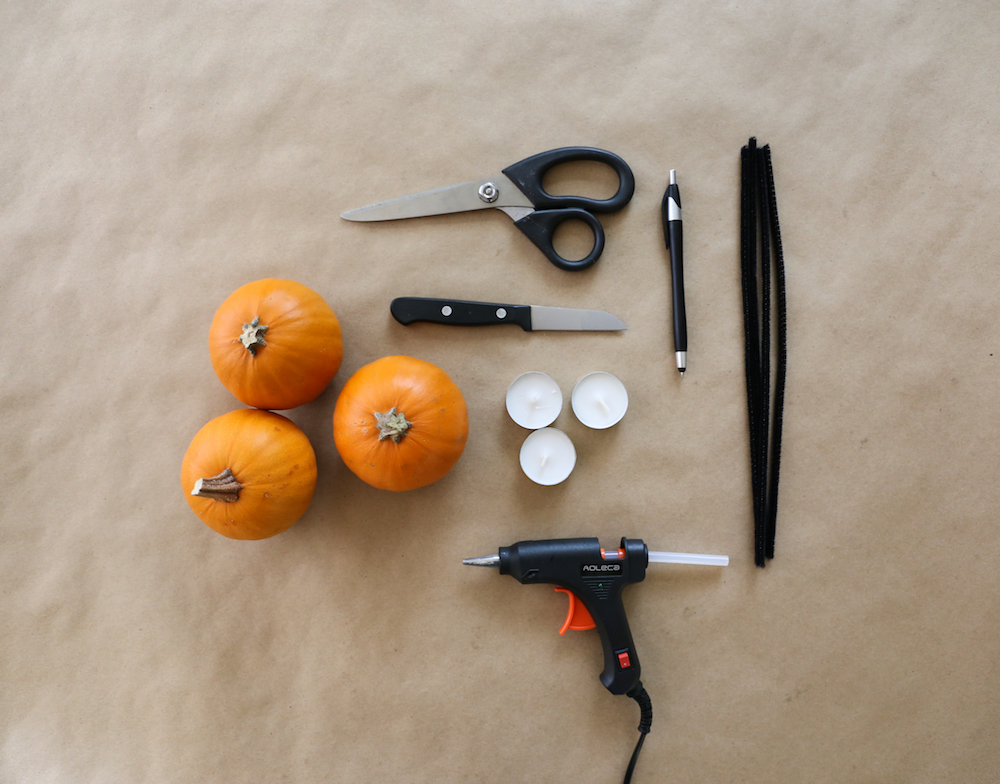 Supplies
Mini pumpkins
Tea lights
Black pipe cleaners
Hot glue gun with sticks
Scissors
Pen
Carving knife or paring knife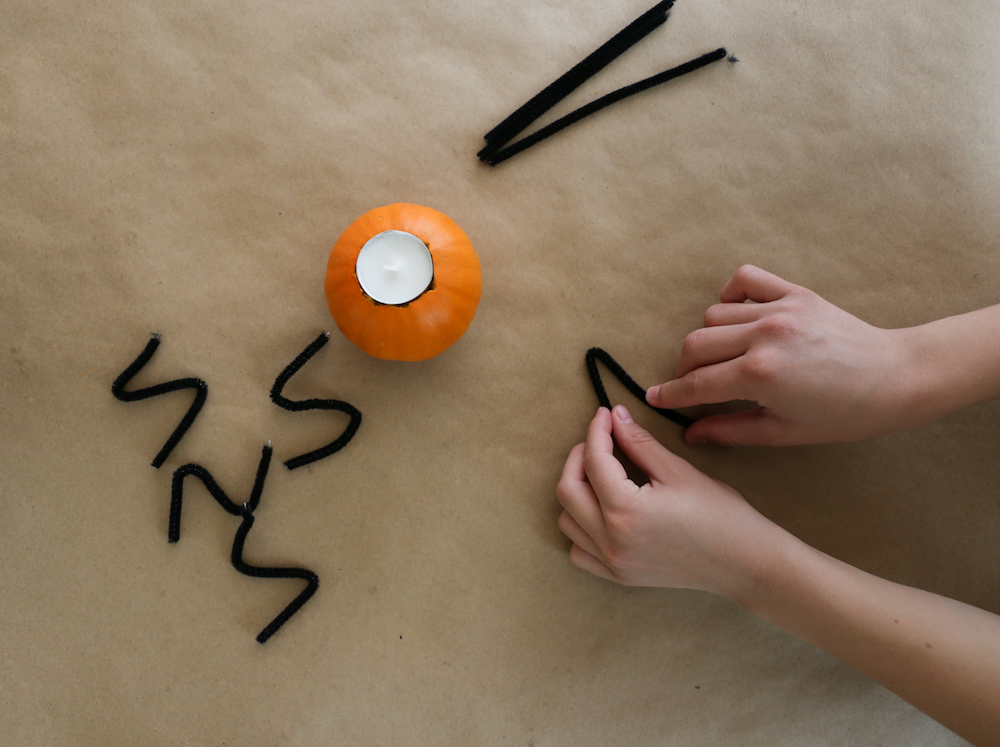 Instructions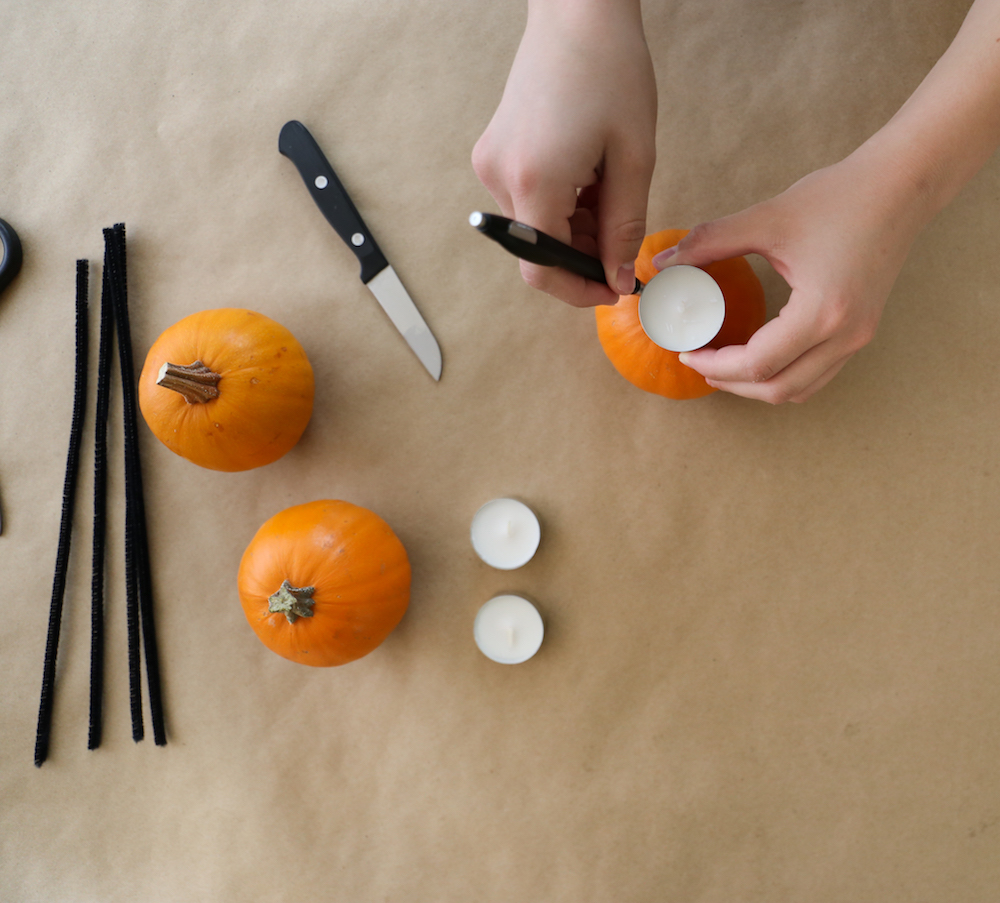 1. Break off the stump of the pumpkin, and using a pen, trace a circle around the tea light.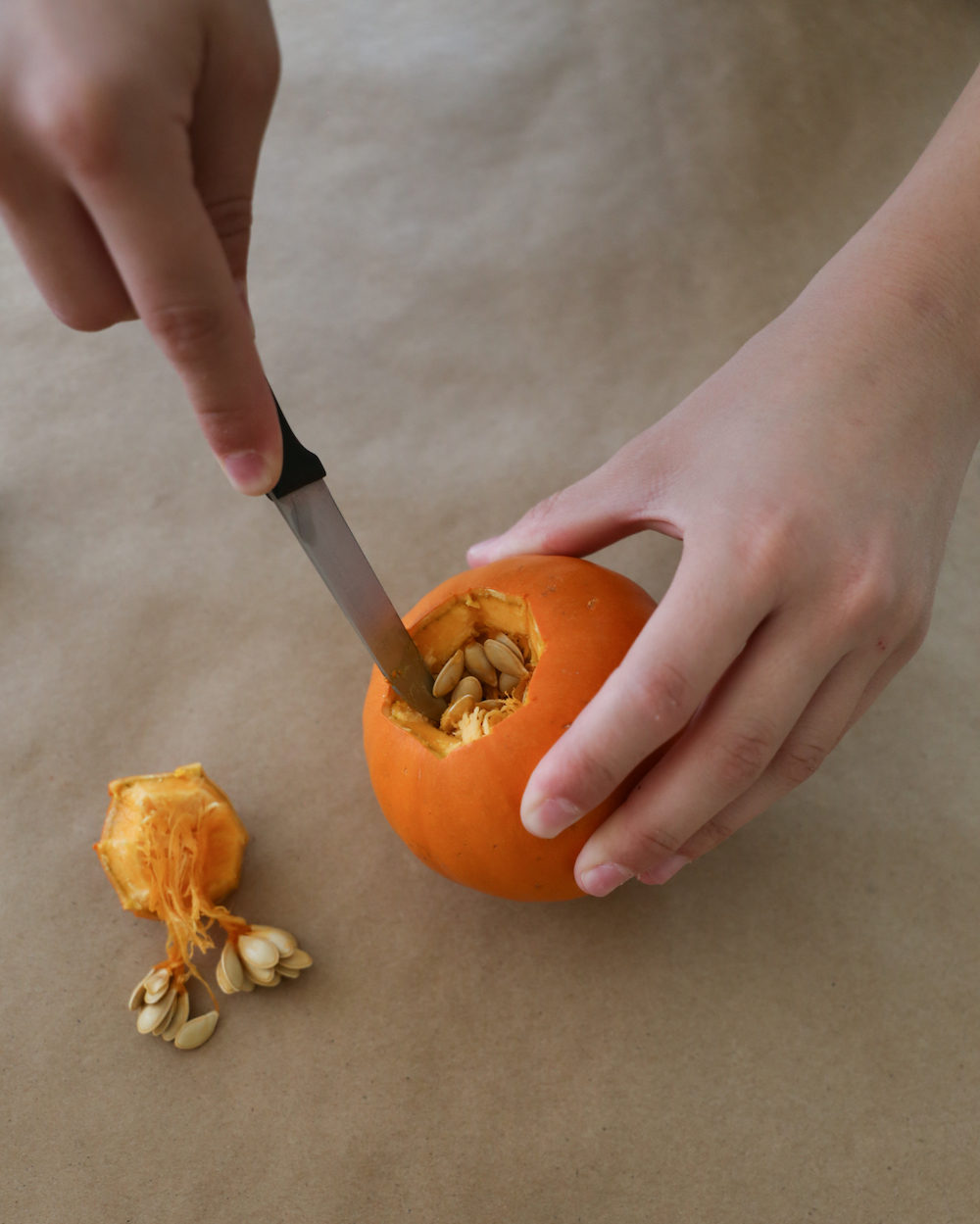 2. Cut along the line to make a space for the tea light to sit, then set aside.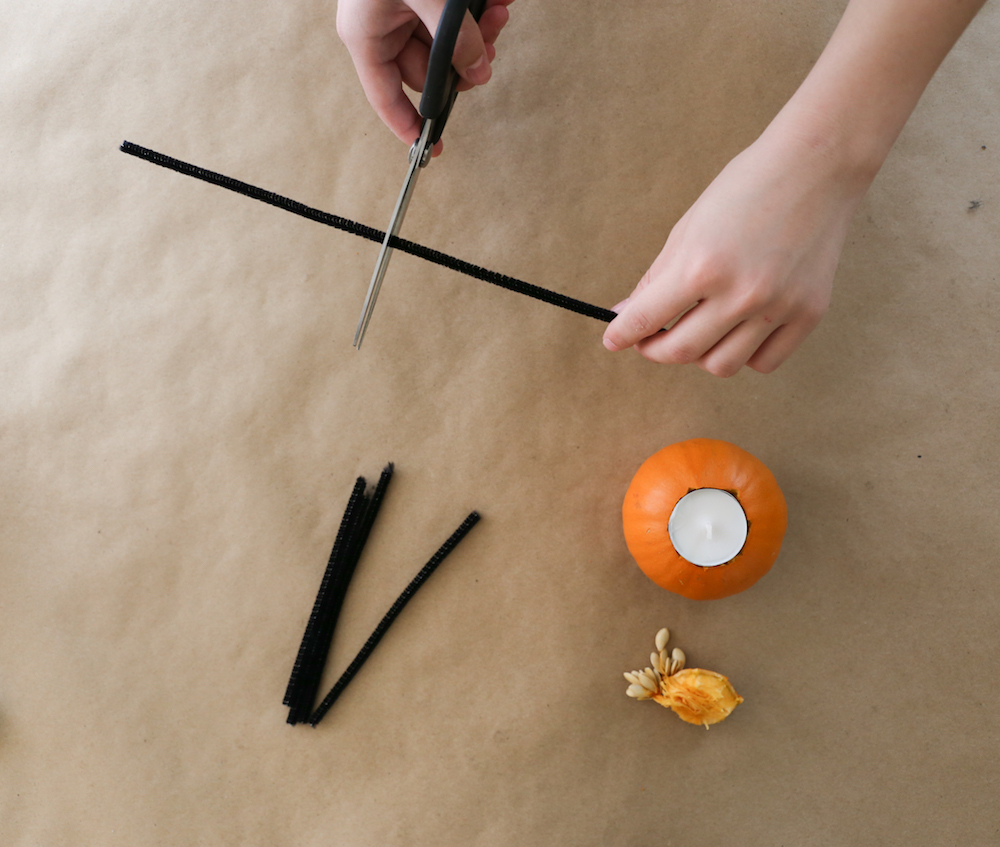 3. Cut the pipe cleaners in half (8 halves needed per pumpkin), then bend them twice in a "Z" shape.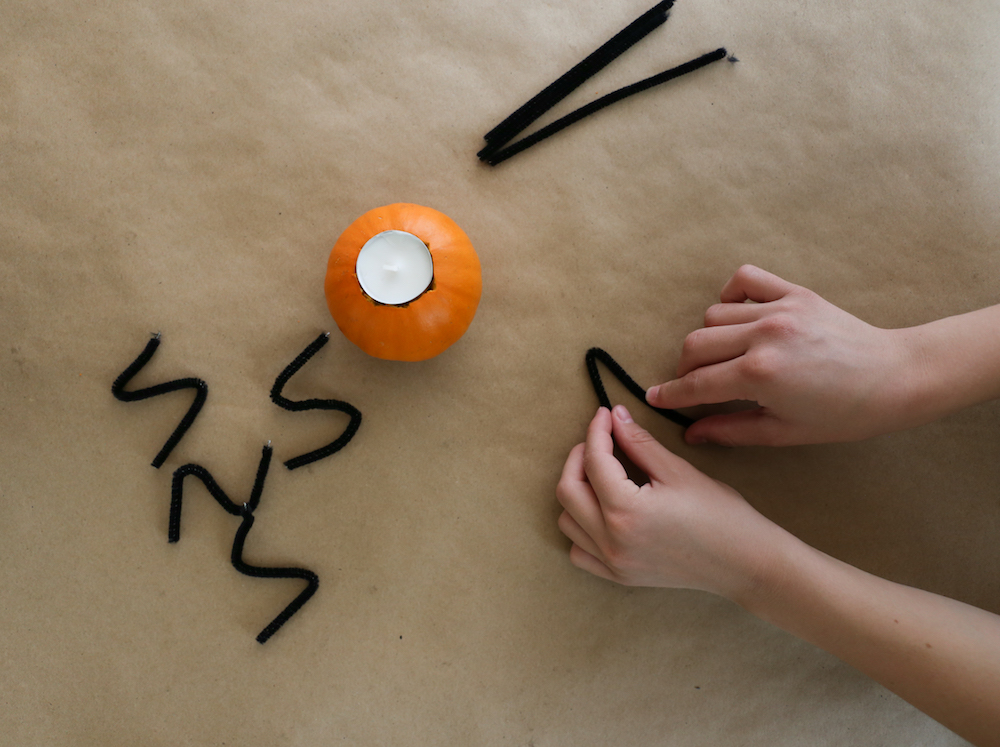 4. Use a hot glue gun to attach the pipe cleaner legs.
5. Light your candles to set a spooky mood!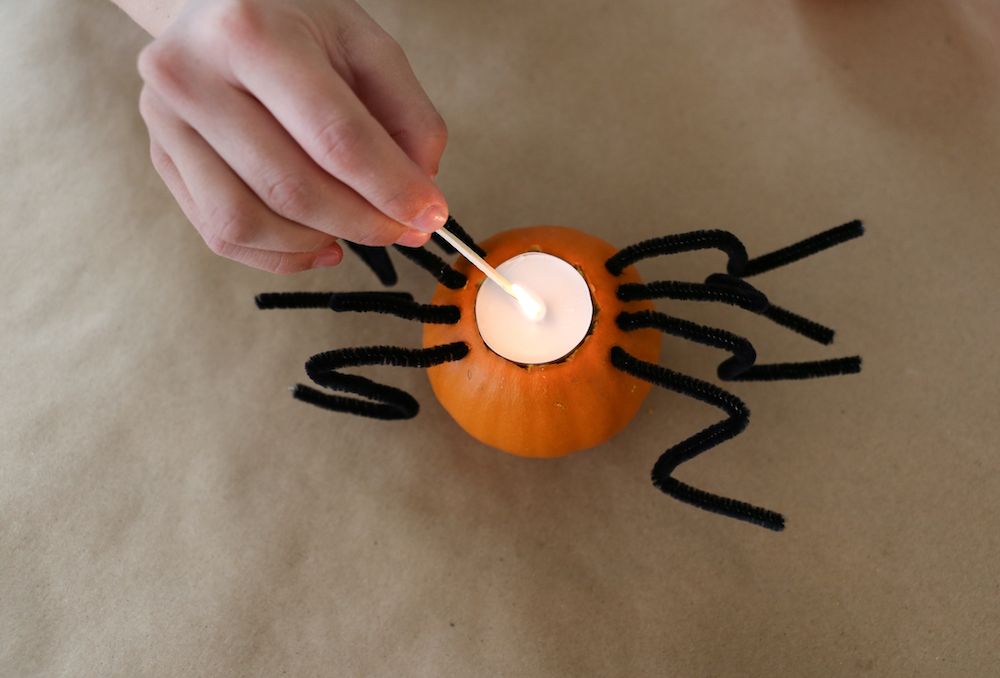 Happy Halloween!