Whether you're celebrating Galentine's or Valentine's Day—this Rice Krispie Treat is sure to fill your heart, and tummy with love! Super simple, and cute, this recipe can be done with your little ones in replacement for a Valentine's Card, or as a great addition to your February 14 potluck.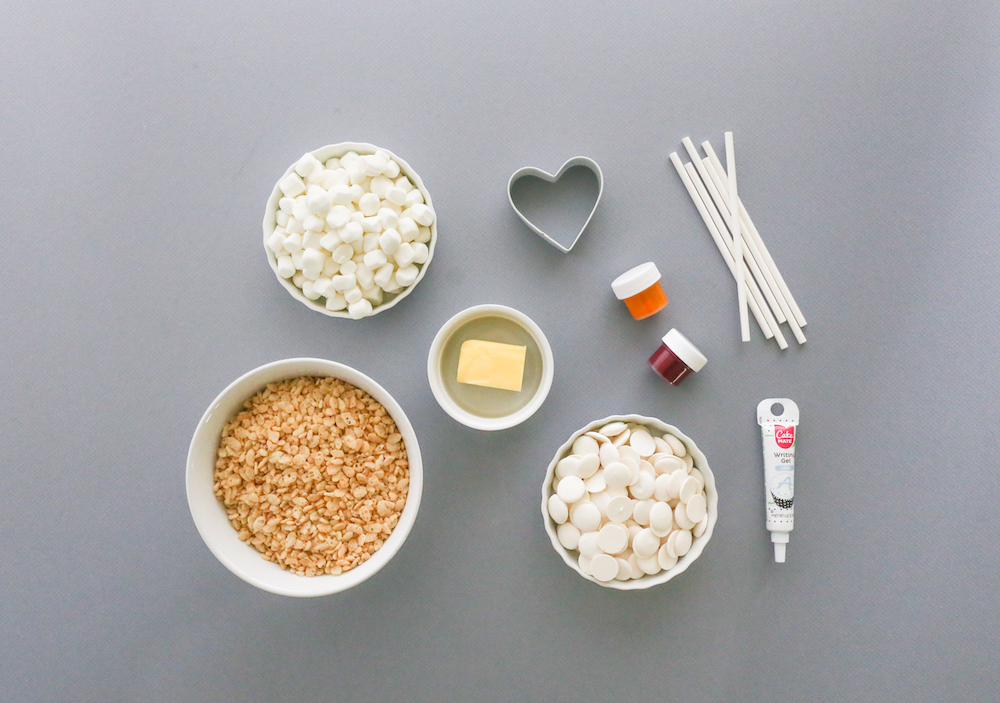 Ingredients and Tools
6 cups Rice Krispies Cereal
4 cups mini marshmallows
3 tbsp butter
1 cup white chocolate and food coloring
Large saucepan
Spatula
Rectangle baking dish
Heart cookie cutter
Wax paper
Cake pop sticks
Piping bag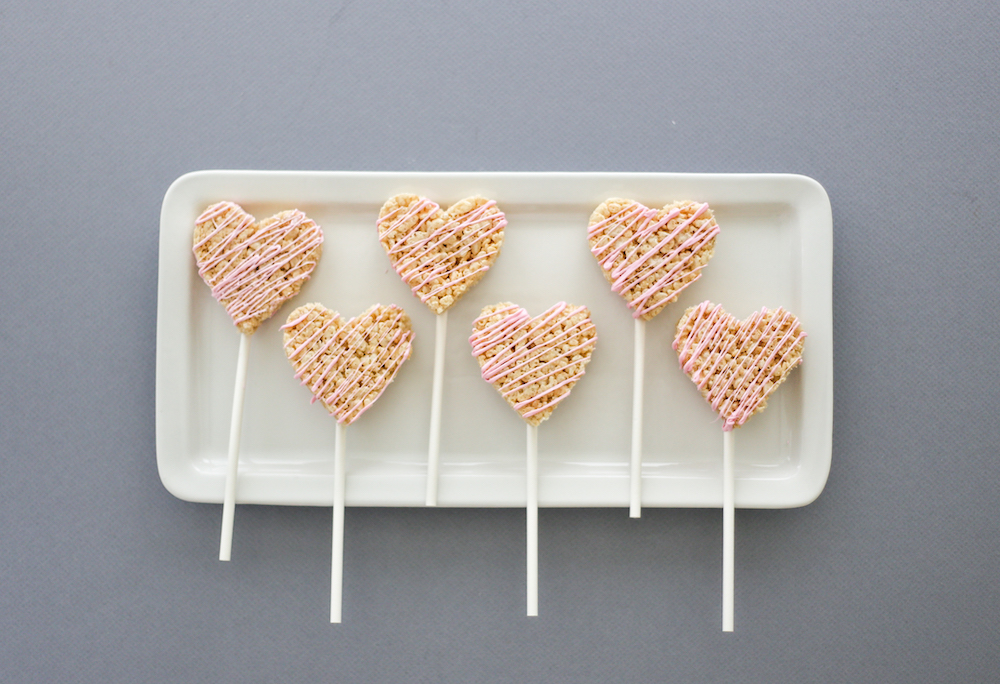 Steps
Melt butter in a large saucepan over low heat.
Add the mini marshmallows, stirring frequently until completely melted.
Remove from heat, then add the Rice Krispies cereal. Stir until evenly coated.
Transfer the mixture into a greased baking dish. Press down with a spatula to pack in tightly. Set aside to cool for 10 minutes.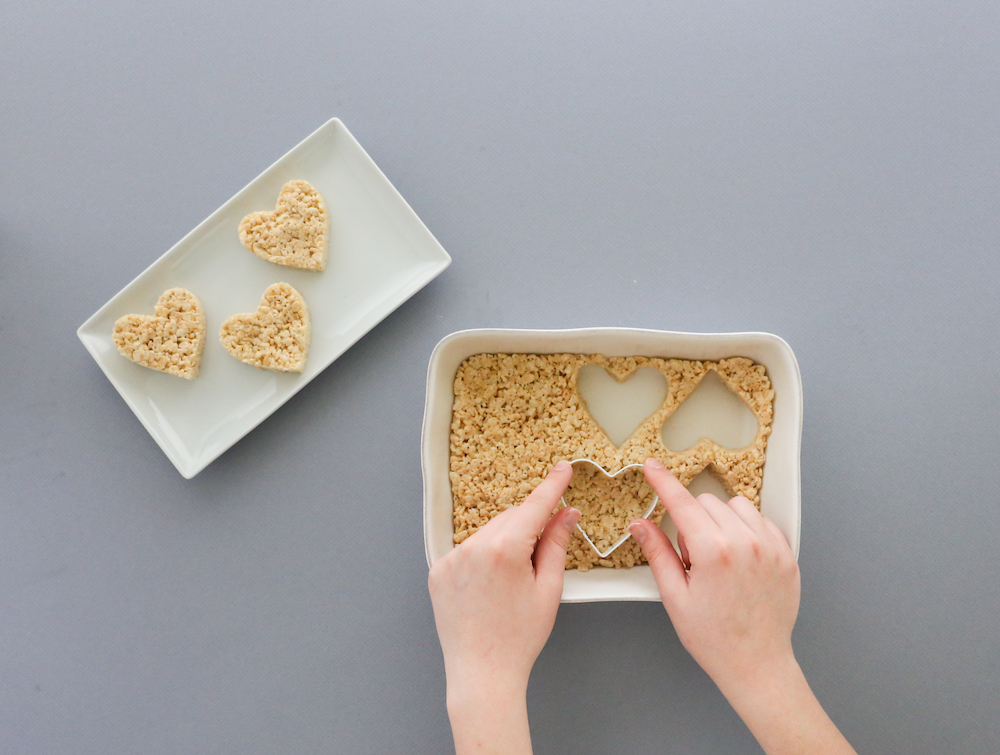 Using a heart-shaped cookie cutter, cut Rice Krispies and set on a plate.
Melt the white chocolate in the microwave or using a double boiler. Add one drop of food coloring at a time, until desired color is reached.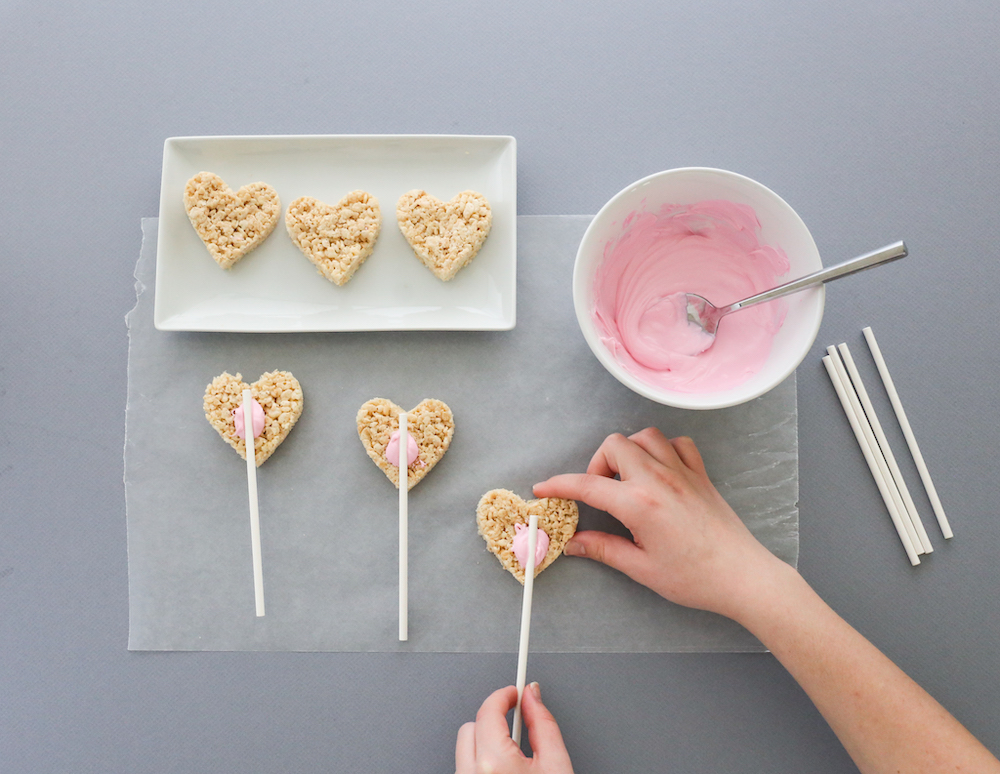 Attach cake pop sticks to the heart using the melted chocolate as the glue. Let it harden completely.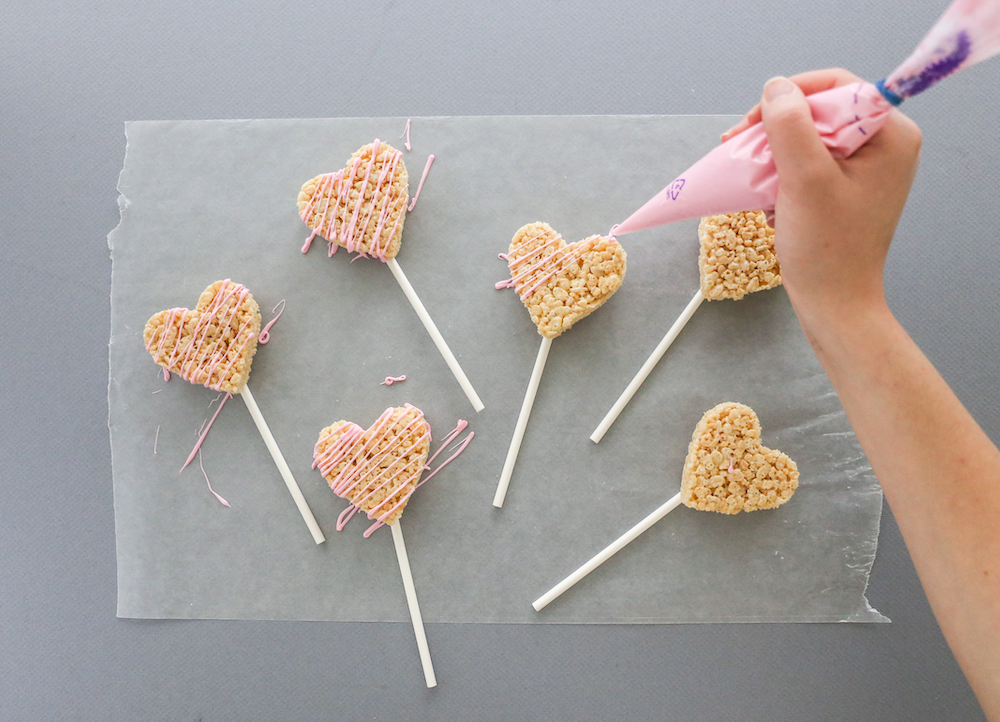 Place the remainder of the chocolate in a piping bag, and drizzle the chocolate over the pops. Let it harden, then enjoy!
Happy Valentine's Day! We hope your day is filled with love, and yummy treats, and bear-y cute cards.