There's nothing better than bringing in a holiday with a little DIY. And with Easter just a hop away, we decided to try our hand at some crafty (and chocolate-y) creations that every little Easter bunny will enjoy! Now, we admit, Easter is already a pretty DIY-friendly holiday, with hand-dying eggs, making hot cross buns, and setting up egg hunts. But the usual Easter festivities can also lead to dye disasters and crying kiddos who end up empty-handed in the egg hunt. So, if you're looking for a fresh way to approach Easter this year, try these two kid-friendly DIYs.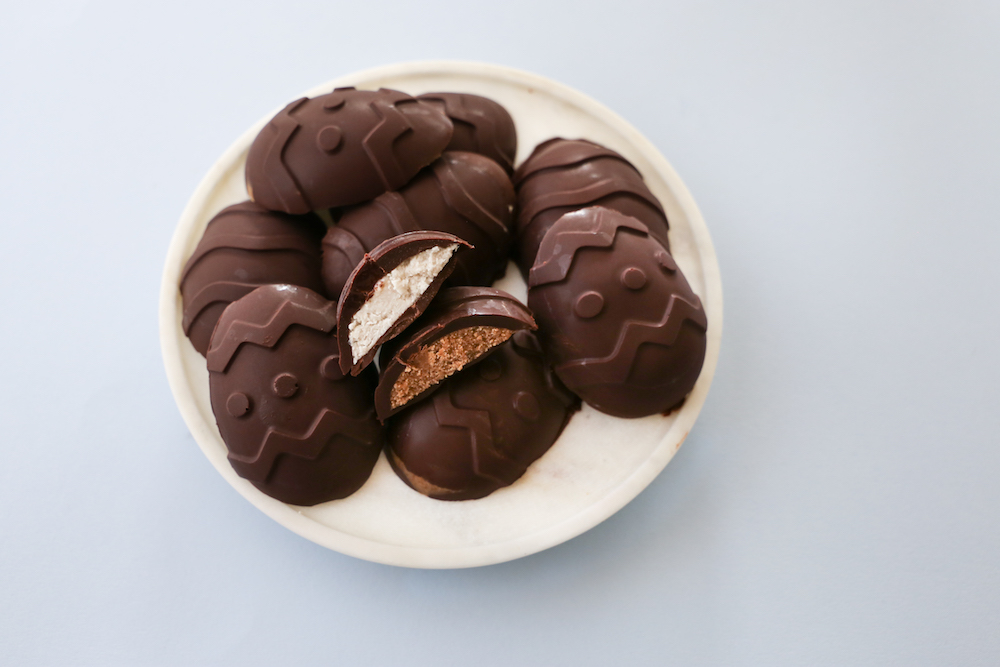 Homemade Chocolate Eggs
Our Homemade Chocolate Eggs are the perfect sweet treat for teachers, relatives, and friends. With a creamy filling and a hard chocolate shell, these may go even faster than the real Easter eggs!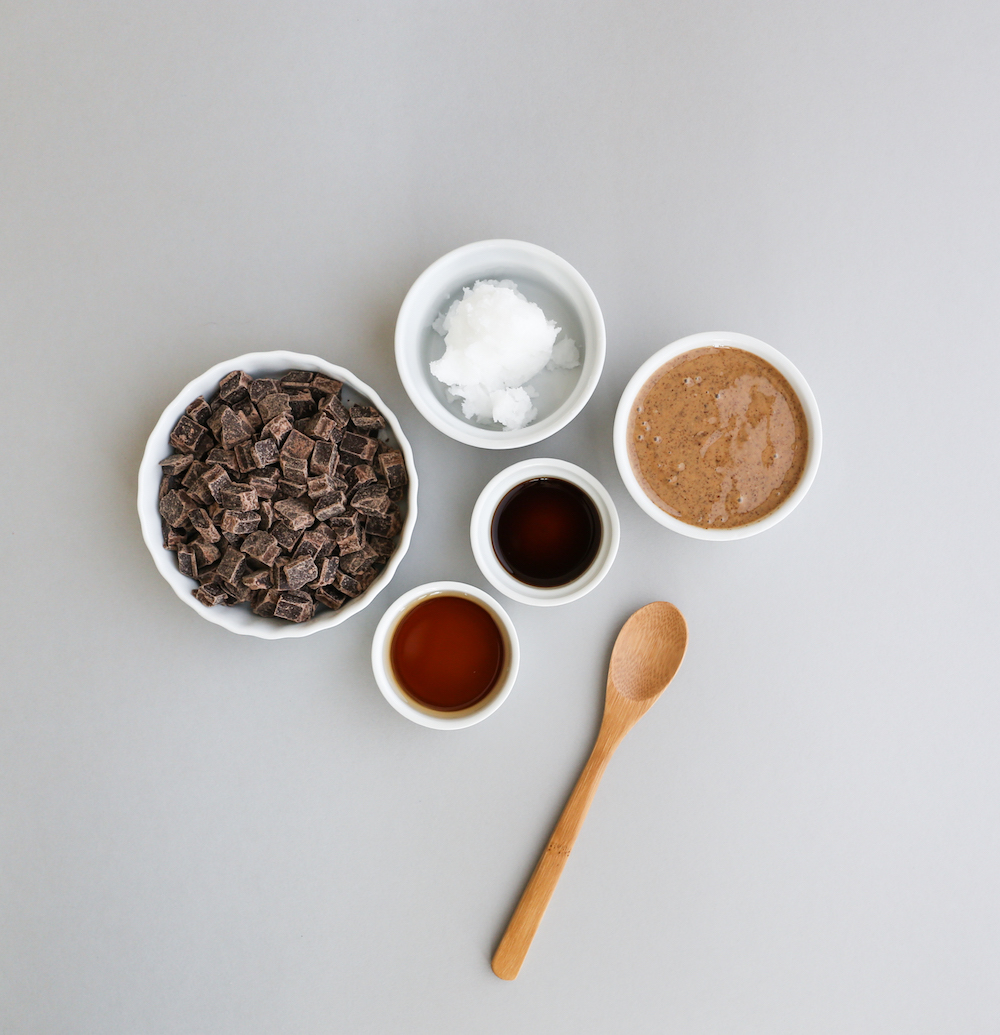 Almond Butter Egg Filling Ingredients
3/4 cup all-natural almond butter
2 tbs coconut oil
1 tsp agave or maple syrup
1 tsp vanilla extract
Pinch of salt
Coconut Cream Egg Filling Ingredients
2/3 cup coconut cream
1/2 cup unsweetened shredded coconut
1 tbs coconut oil
2 tsp agave or maple syrup
Pinch of salt
Dash of cinnamon
Chocolate Coating Ingredients
1 1/2 cups bittersweet chocolate chips or dark chocolate (you can even make it vegan with dairy-free chocolate)
2 tbs coconut oil
Instructions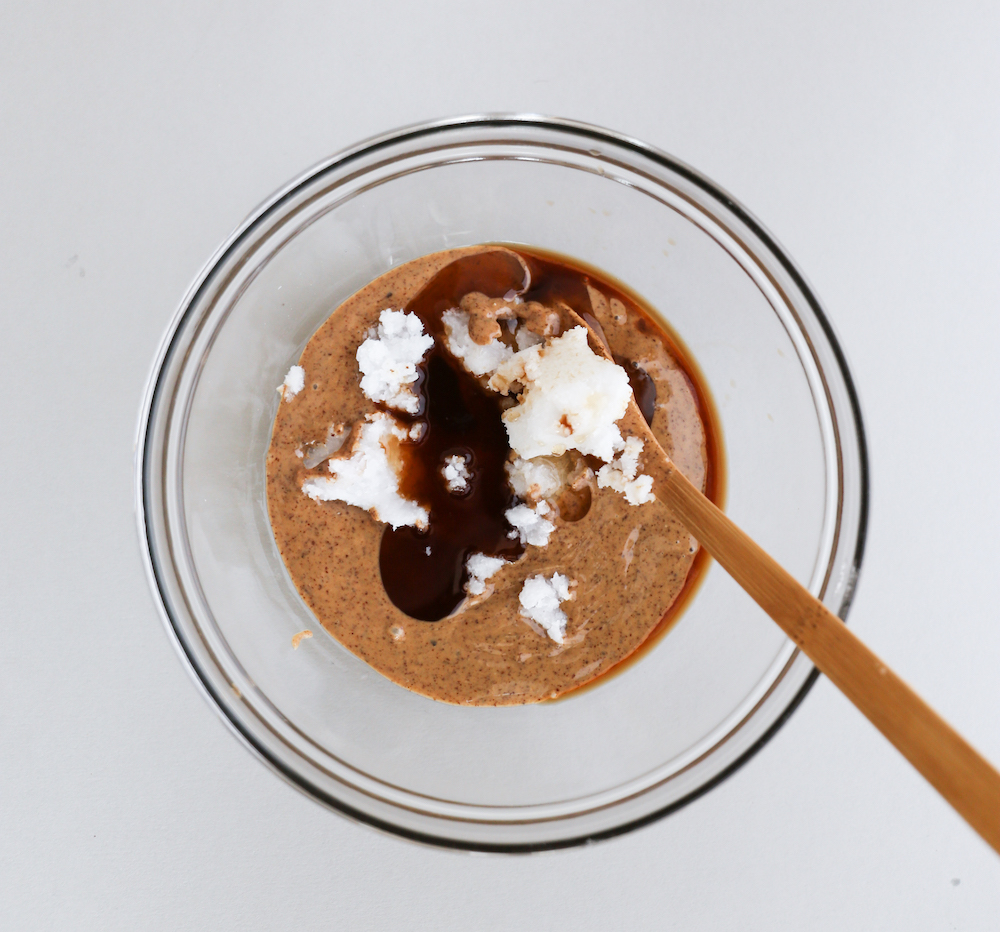 Melt the filling ingredients together using a double boiler, or in the microwave (30–45 seconds), and mix well.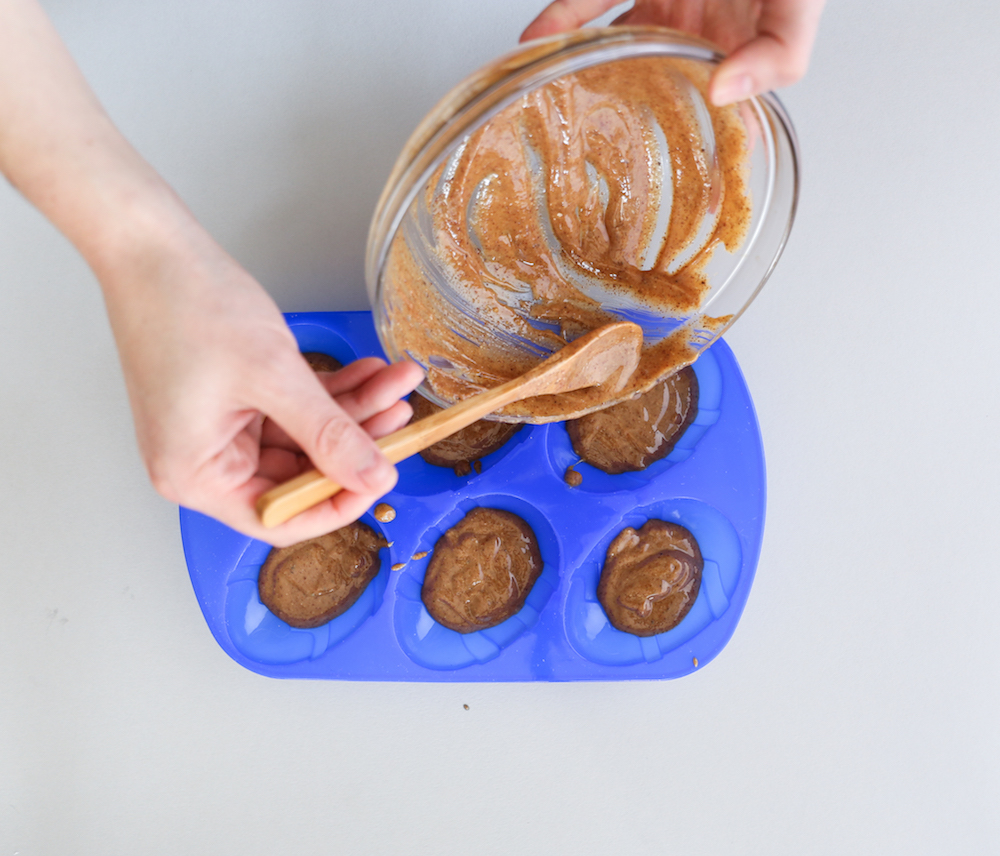 Fill the egg molds halfway with the filling, and place in the freezer for 1 hour.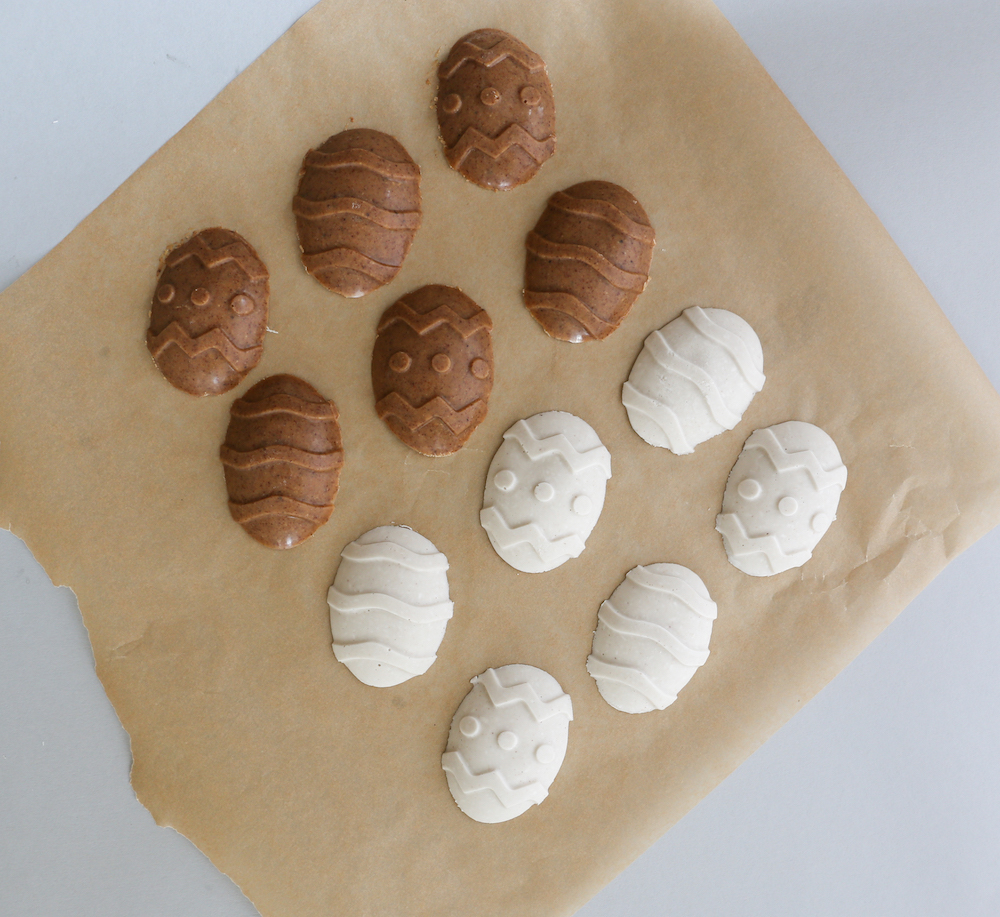 Remove filling from molds and set aside on parchment paper.
Melt chocolate and coconut oil together, and mix until smooth.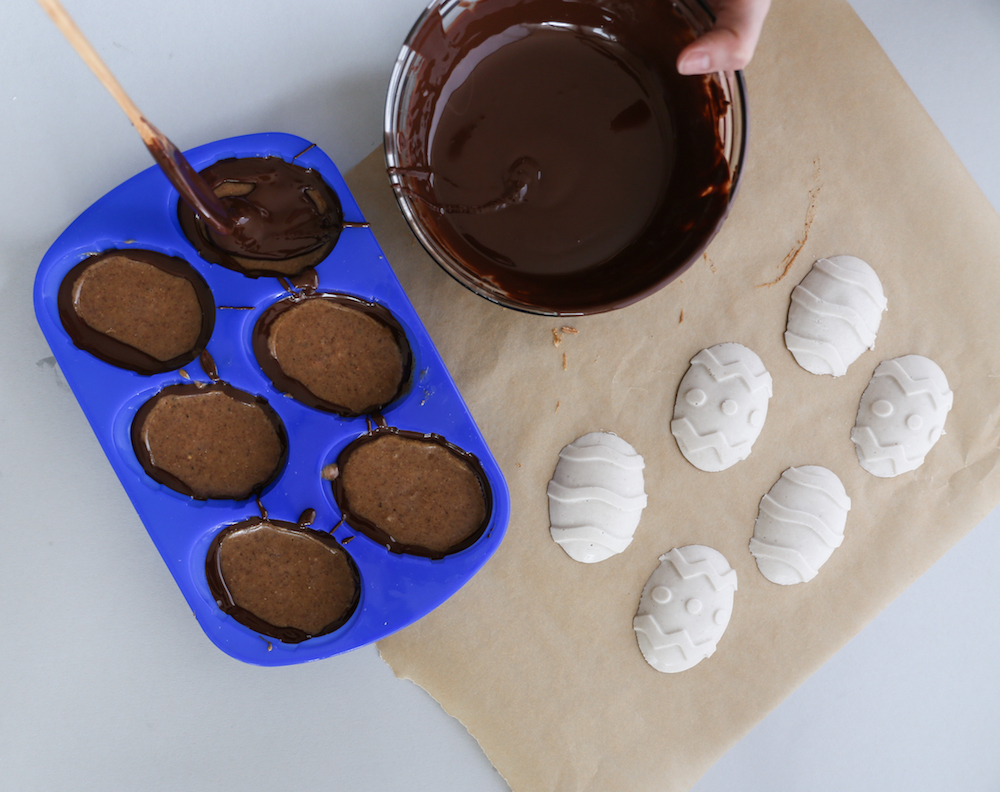 Fill the egg molds halfway with chocolate.
Drop the frozen fillings in the eggs, and gently press them down until the chocolate starts to coat the fillings. Add additional chocolate to fill the eggs, if needed.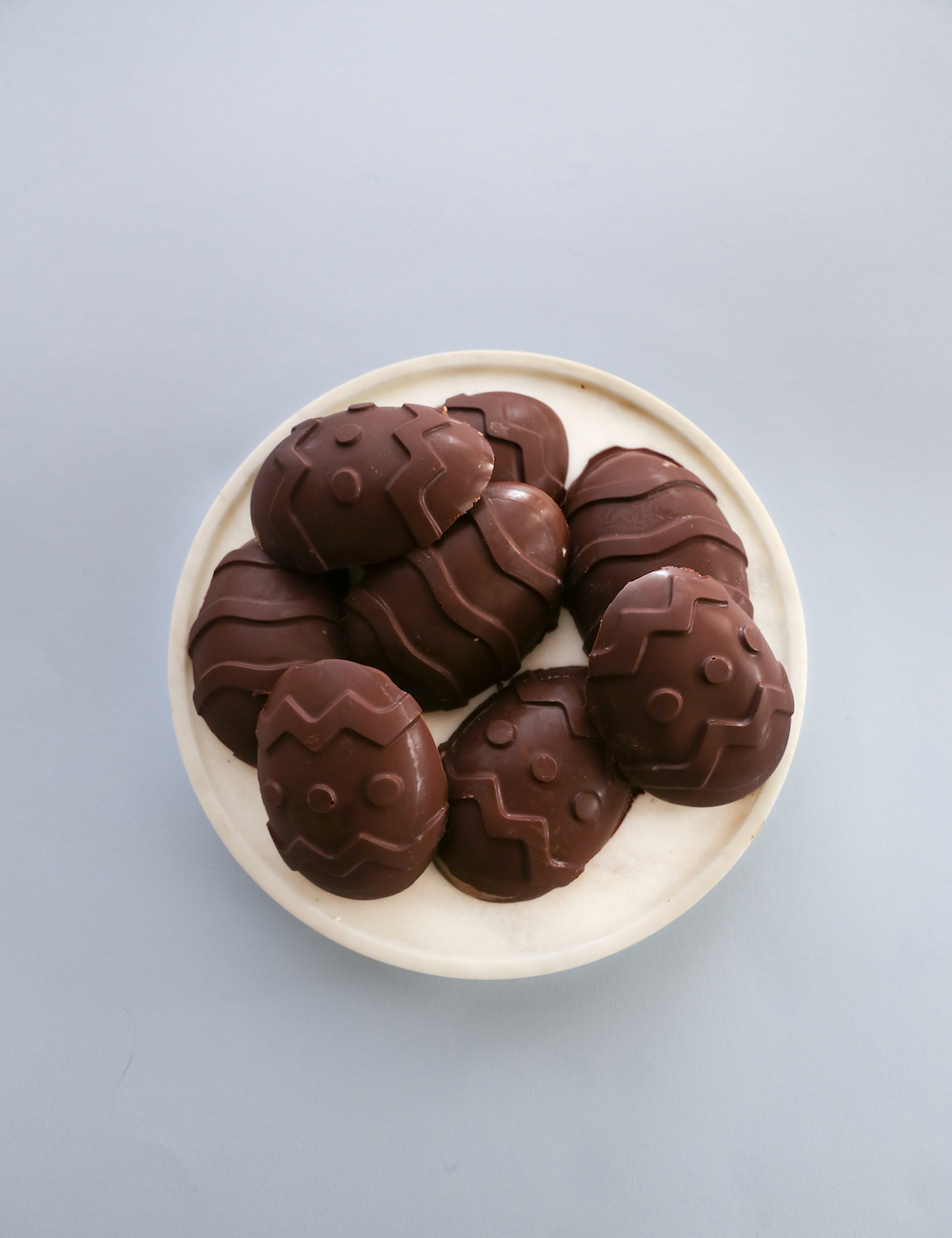 Freeze for 1 hour, then remove from the mold.
Let the eggs sit at room temperature for 10 minutes before enjoying.
*Makes 6 large eggs, or 12 small eggs.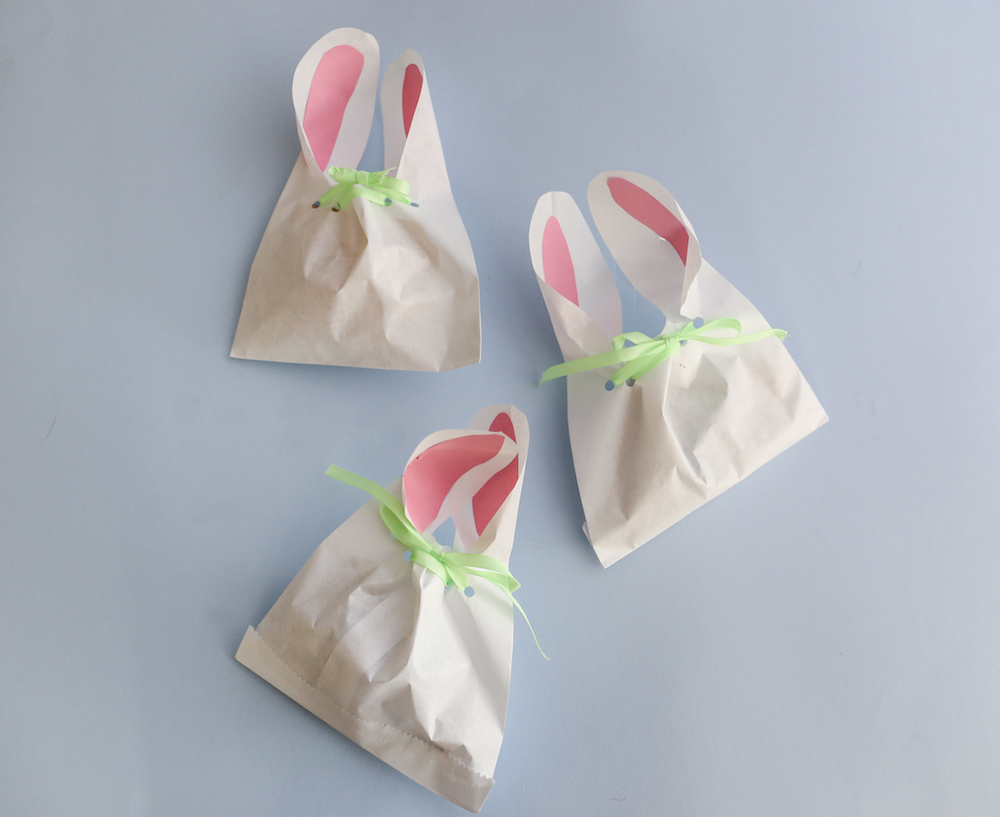 Bunny Bag DIY
Our Bunny Bag is the cutest festive flare we've seen yet. Plus, it's the perfect swap if you can't find a proper Easter basket for your homemade chocolate eggs!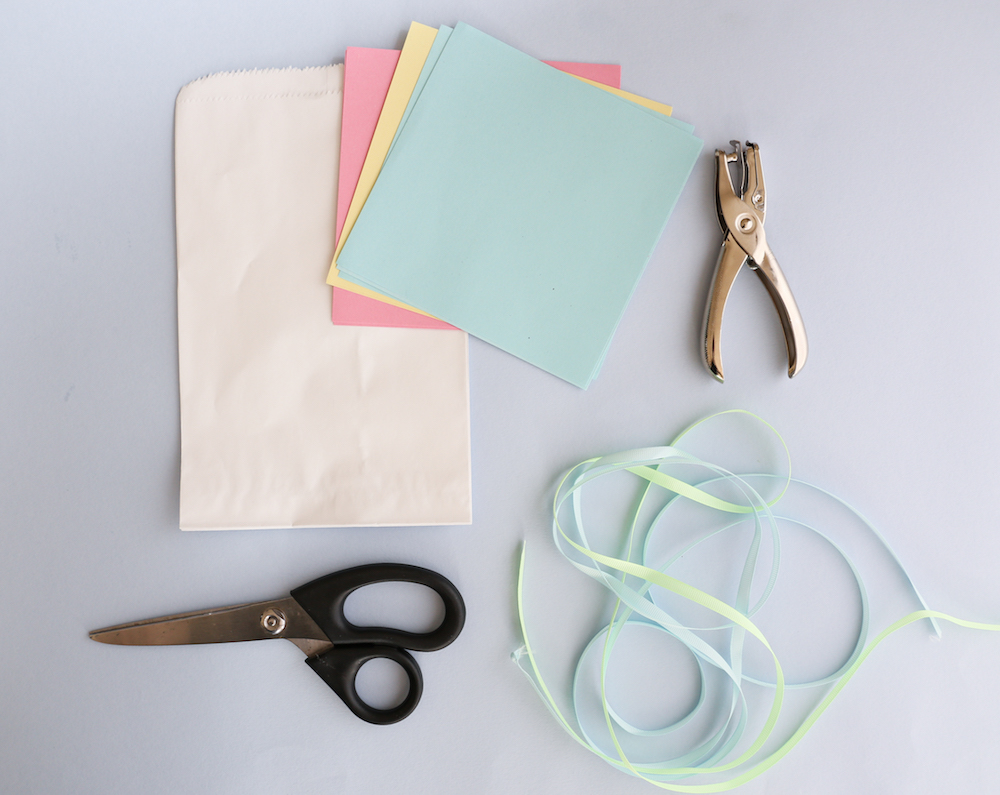 Materials needed:
Paper bags (we used 6" x 9")
Scissors
Hole Punch
Ribbon
Colored paper (we used origami paper)
Double sided tape
Instructions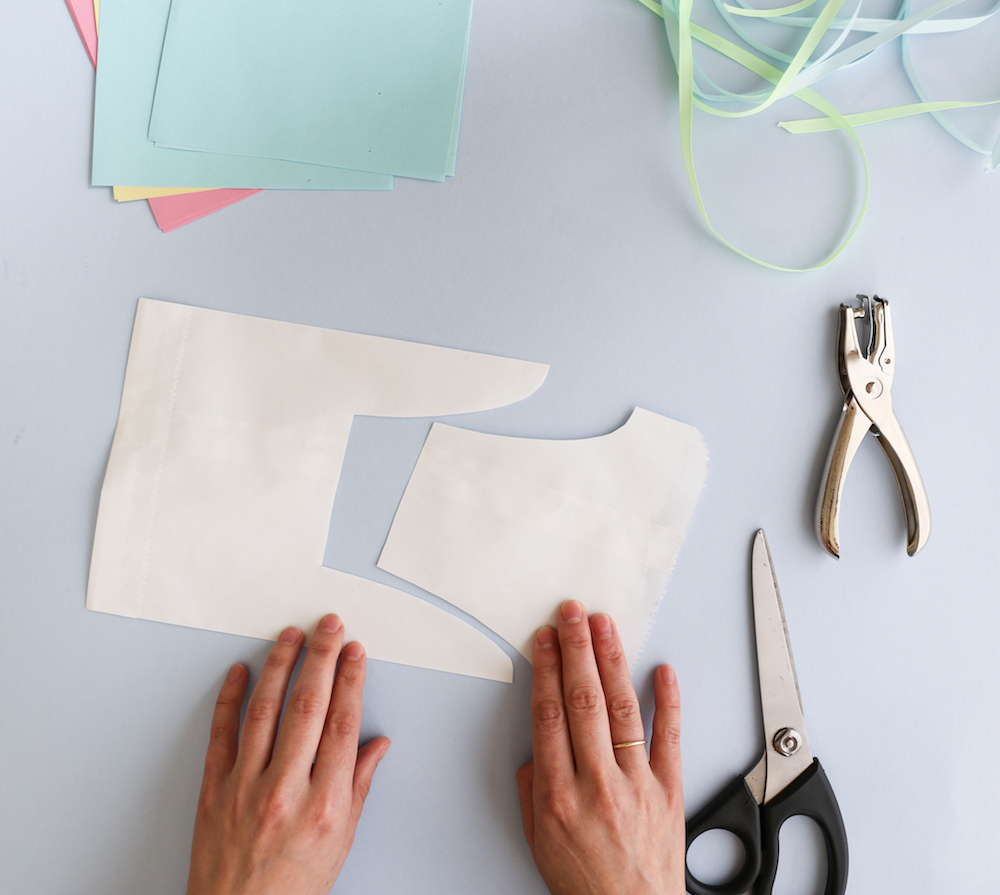 1. Create the outline of the bunny by cutting out two ear shapes on the paper bag. Make the ears about 1" wide, and 4" deep.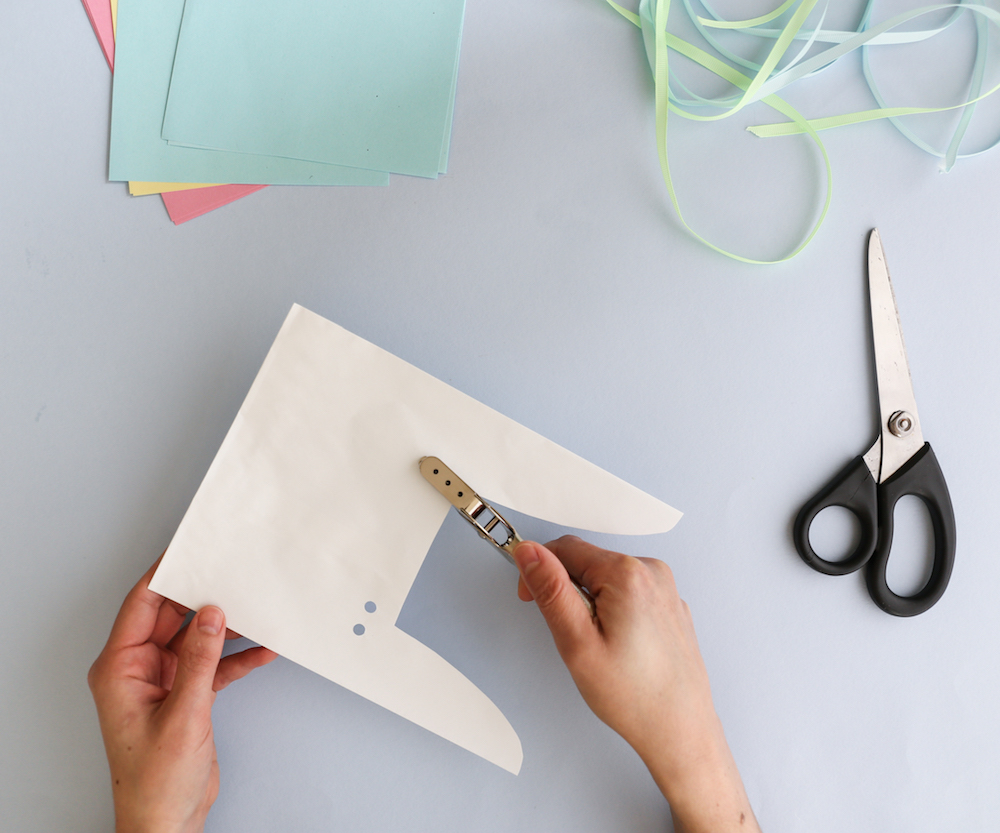 2. Punch two holes on each side.
3. Fill the bag with your homemade chocolate eggs, or Easter candy of your choice.
4. Cut the ribbon, about 12" long.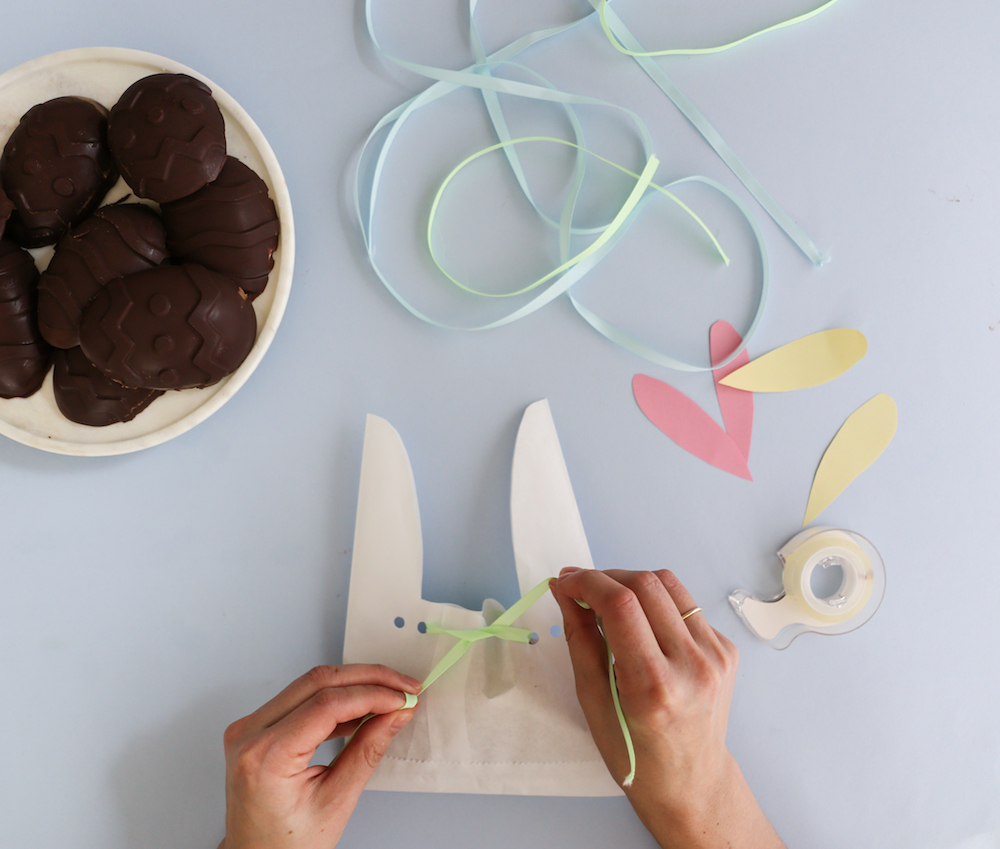 5. Lace the ribbon through the two holes in the center and single knot, then lace it through the other holes and tie a bow on the other side.
6. "Fluff" the bunny ears by folding them down, and flattening out the crease. Be careful not to tear the bag!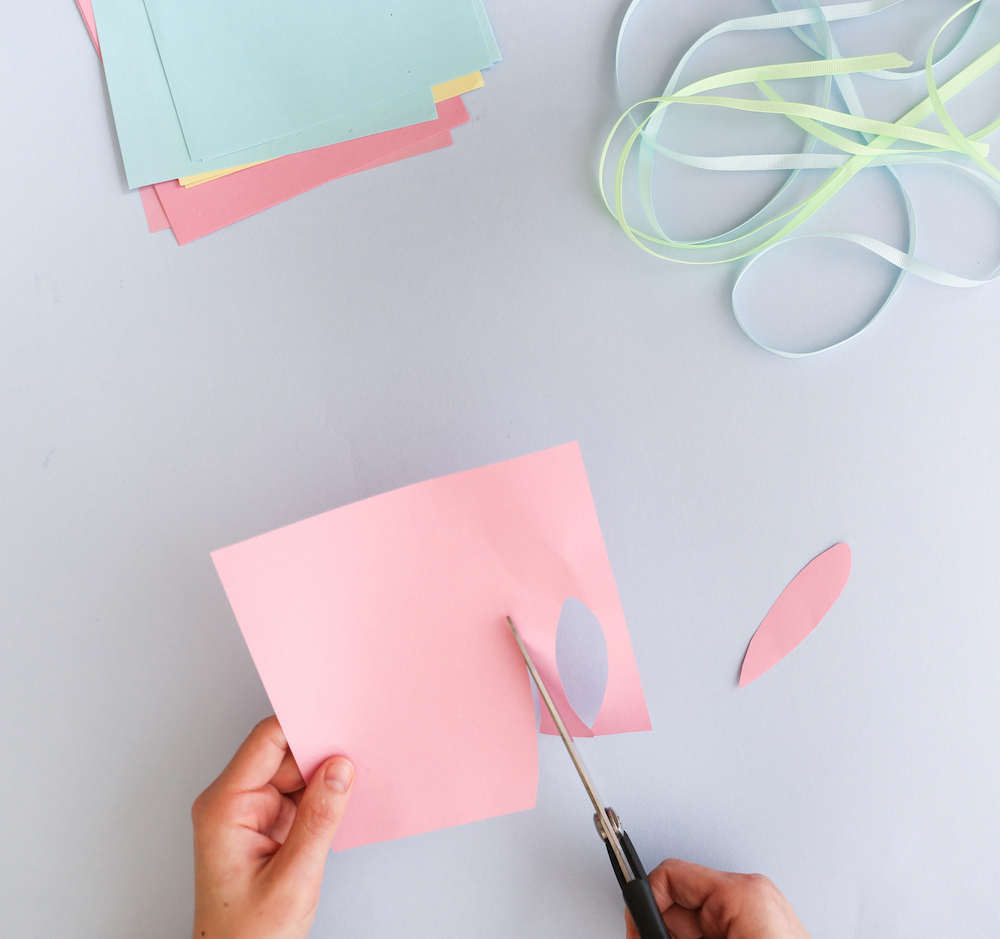 7. Cut out small oval shapes, about 1" wide and 3" long, from the colored paper.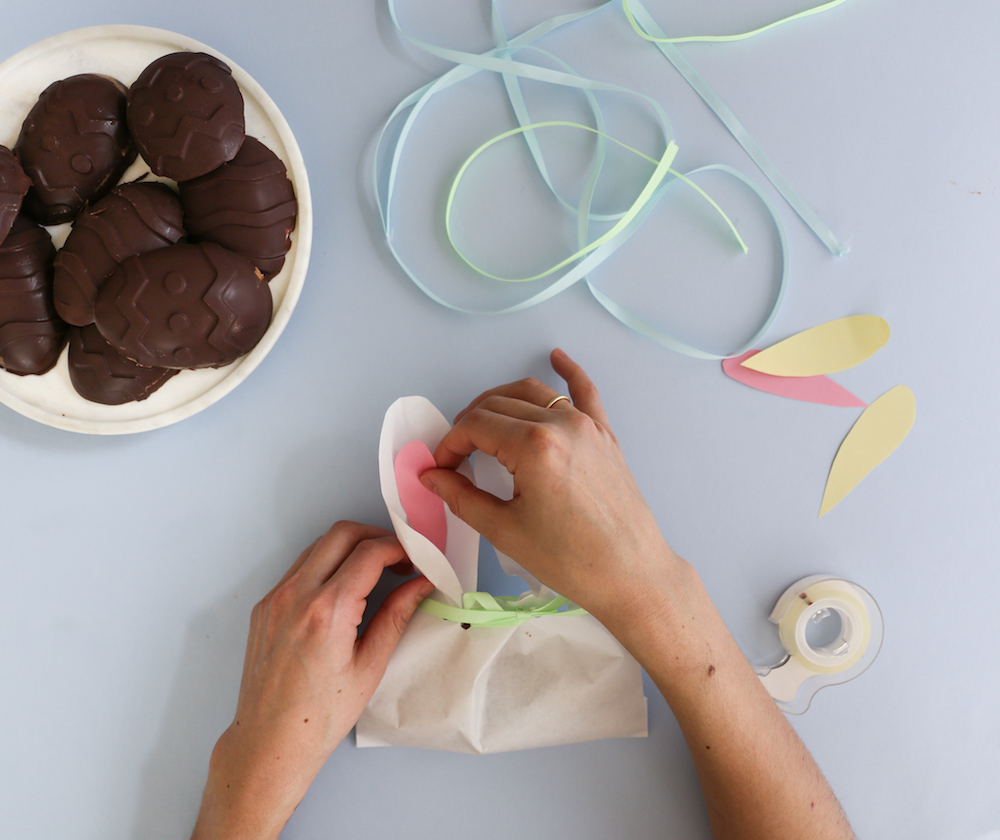 8. Use double sided tape to attach colored paper inside the white ears. You could even add a cotton ball for a little tail!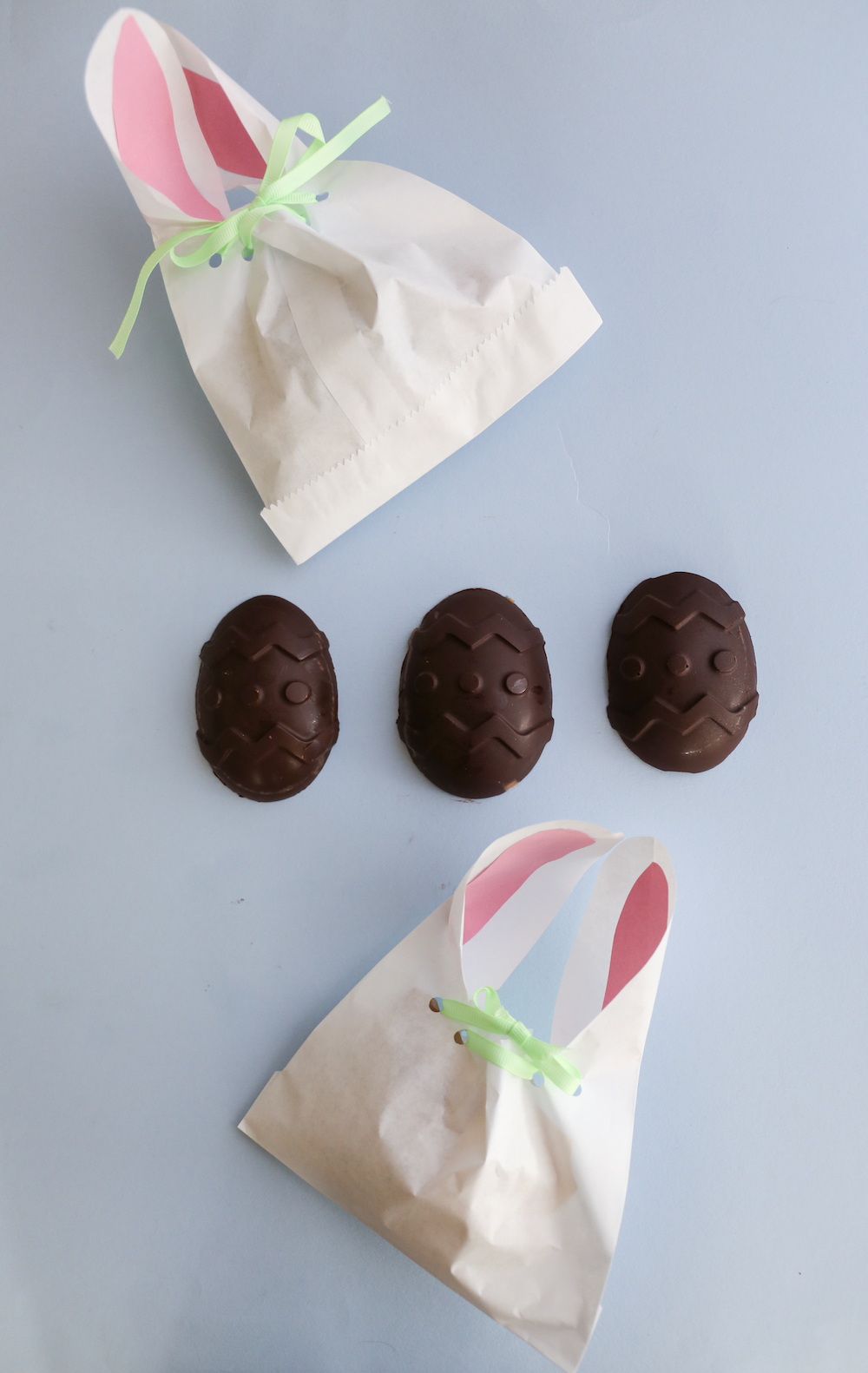 Hoppy Easter to all! If you're looking for more ways to celebrate, we're hosting brunches, egg hunts, and more throughout the clubs, so be sure to check your Club's calendar.