Although we may not be vacationing this summer, it's easy to pretend you're in a tropical place with a breakfast like this. We love this breakfast bowl to cool down in the morning or refresh after a mid-day workout. Made with healthy, in-season fruits, say Aloha to your new favorite way to start your day. This Pineapple Smoothie Bowl just screams vacay!
Pineapple Smoothie Bowl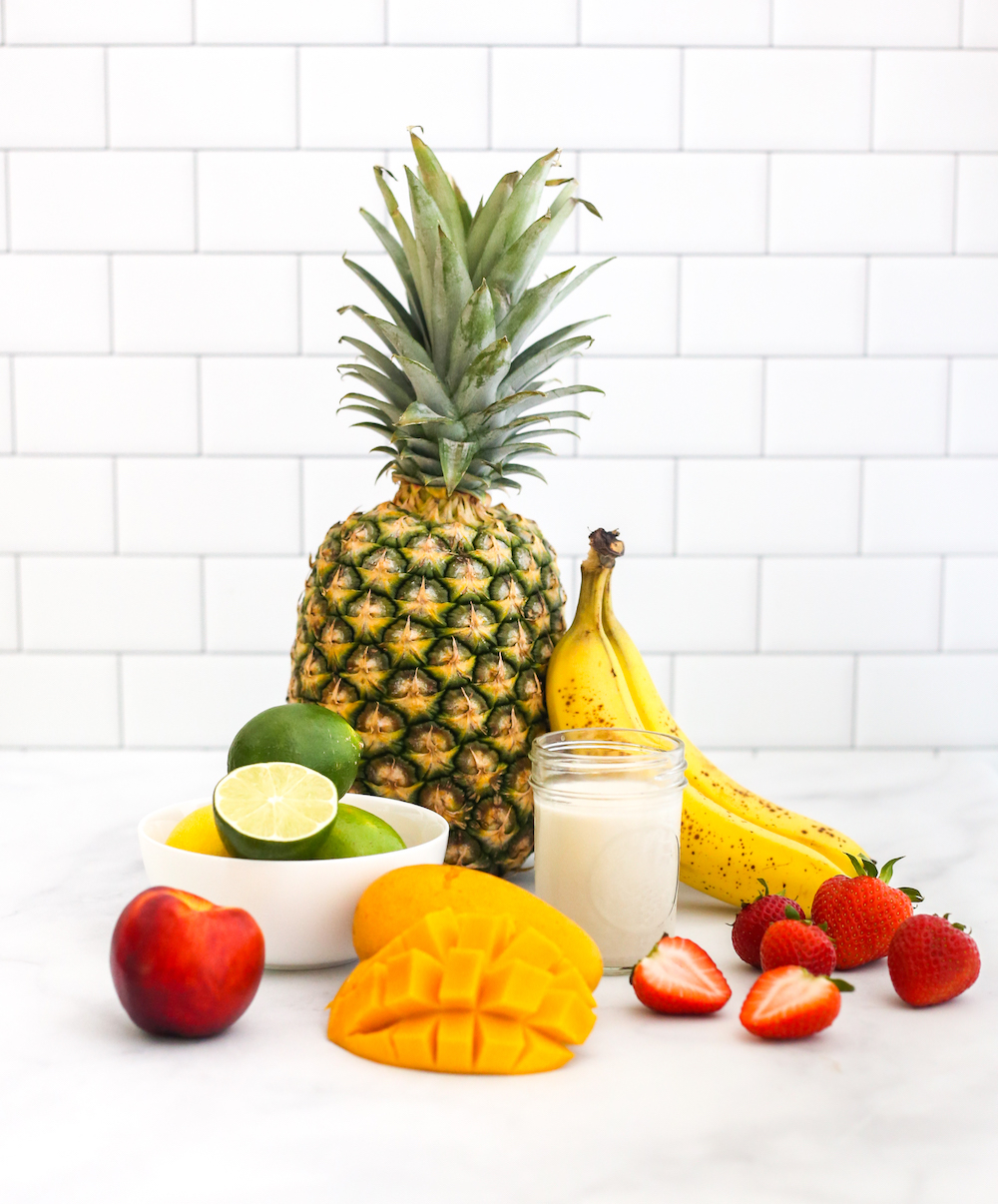 Ingredients
For Bowl
1 full, ripe pineapple
For Smoothie
1 cup chopped pineapple
1/2 cup strawberries (fresh or frozen)
3/4 cup coconut milk
1/2 cup milk of choice
1/2 large frozen banana
Juice of 1 lime
1/2 cup ice (you will need more if using fresh fruit)
For Toppings
Half a mango
Half a peach or nectarine, sliced
3-4 strawberries, sliced
Coconut shavings
Chia seeds
Edible flowers
Instructions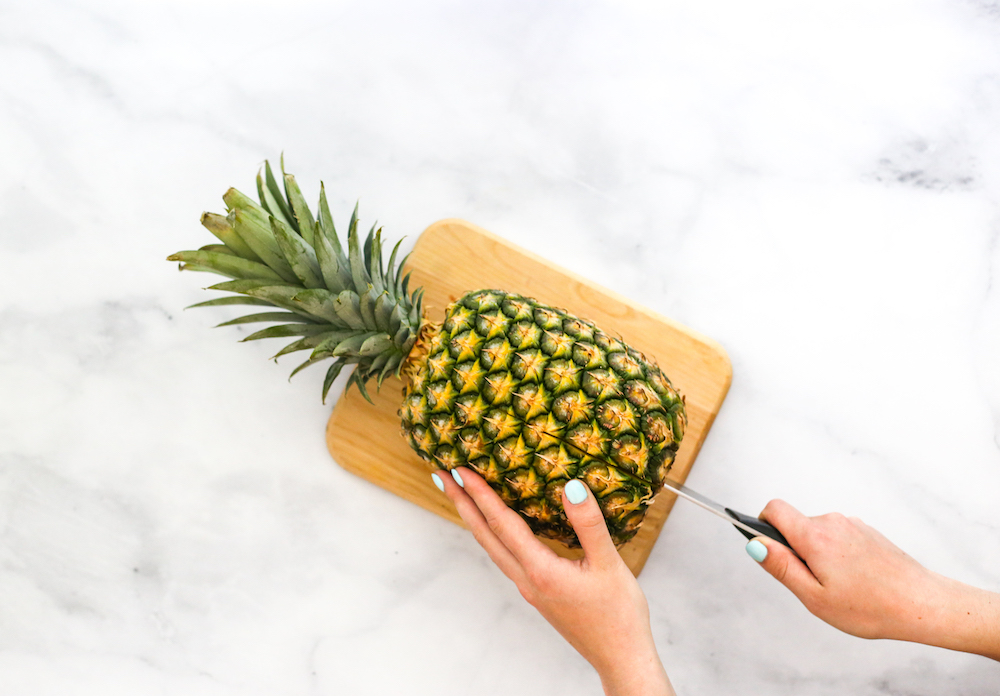 Using a large knife, cut the pineapple in half from top to bottom, going all the way through the crown.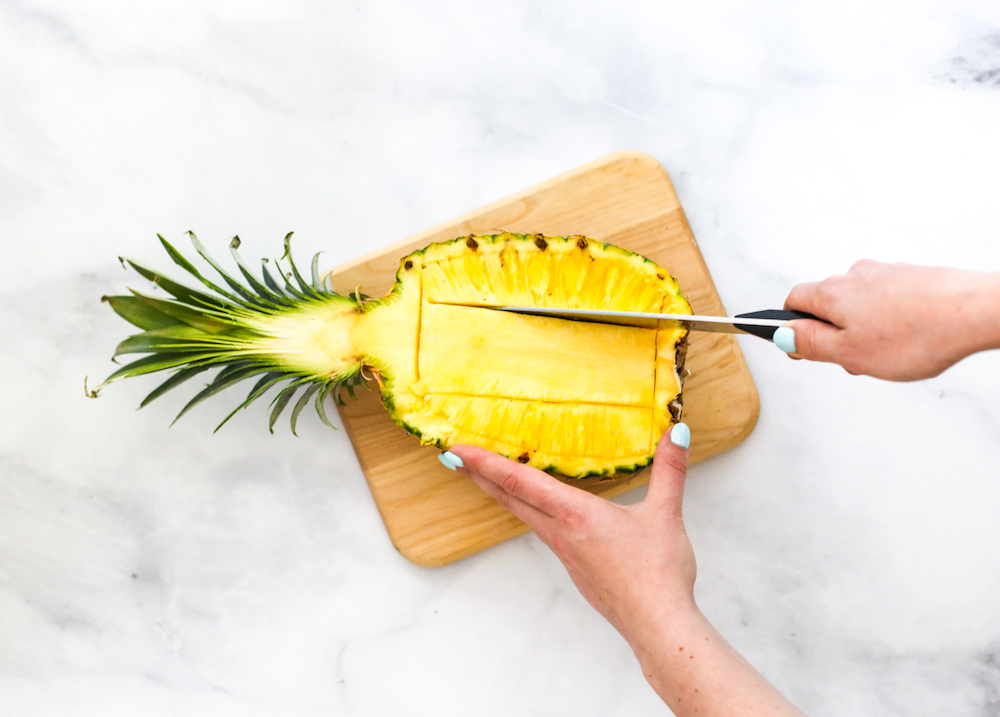 With half of the pineapple, cut along the edges and then cut around the core in the center.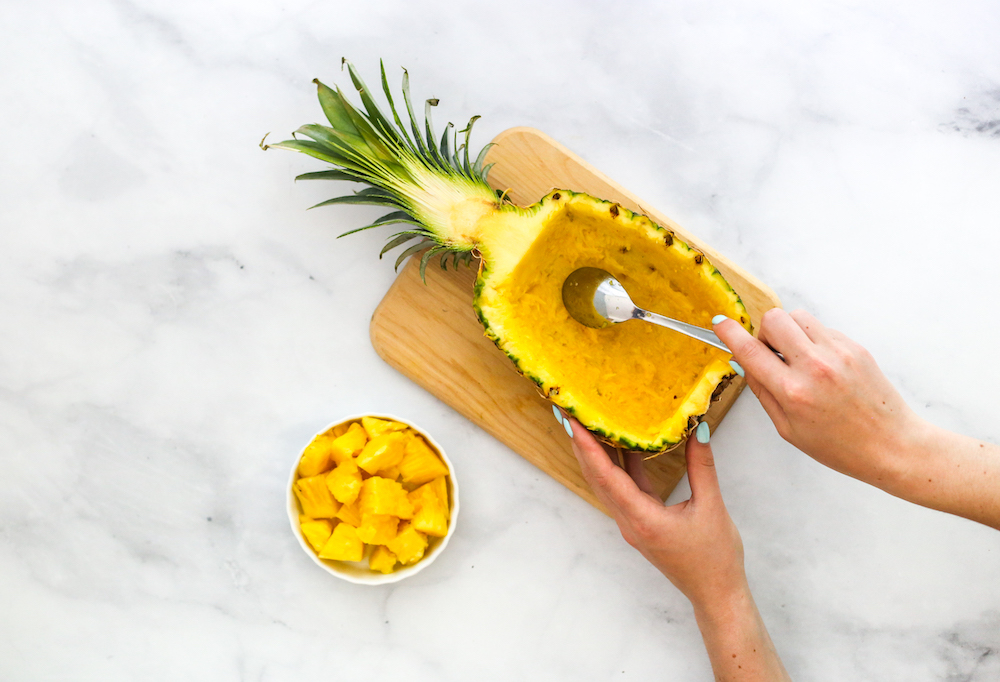 Use a spoon to remove all the fruit, leaving a hollow pineapple "bowl." Make sure to save the fruit, but not the core. Set the pineapple (besides the core) aside to use for the smoothie.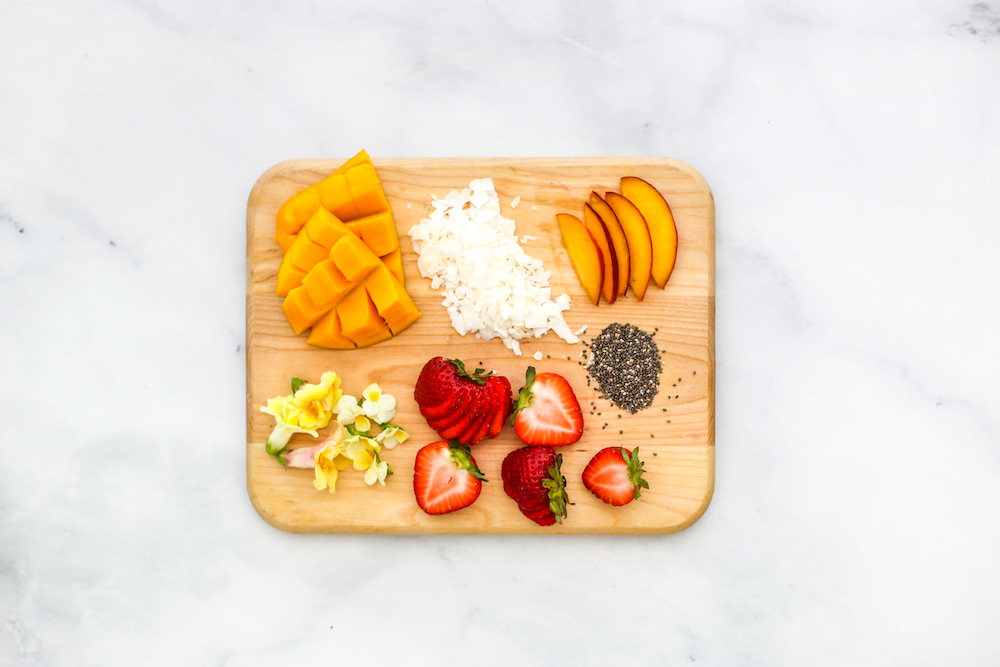 Prepare the smoothie toppings. Cut half a mango, and slice some peaches and strawberries. Add any other toppings you'd like!
In a blender, blend the chopped pineapple, banana, milk, strawberries, lime juice, and ice until the mixture is thick and creamy.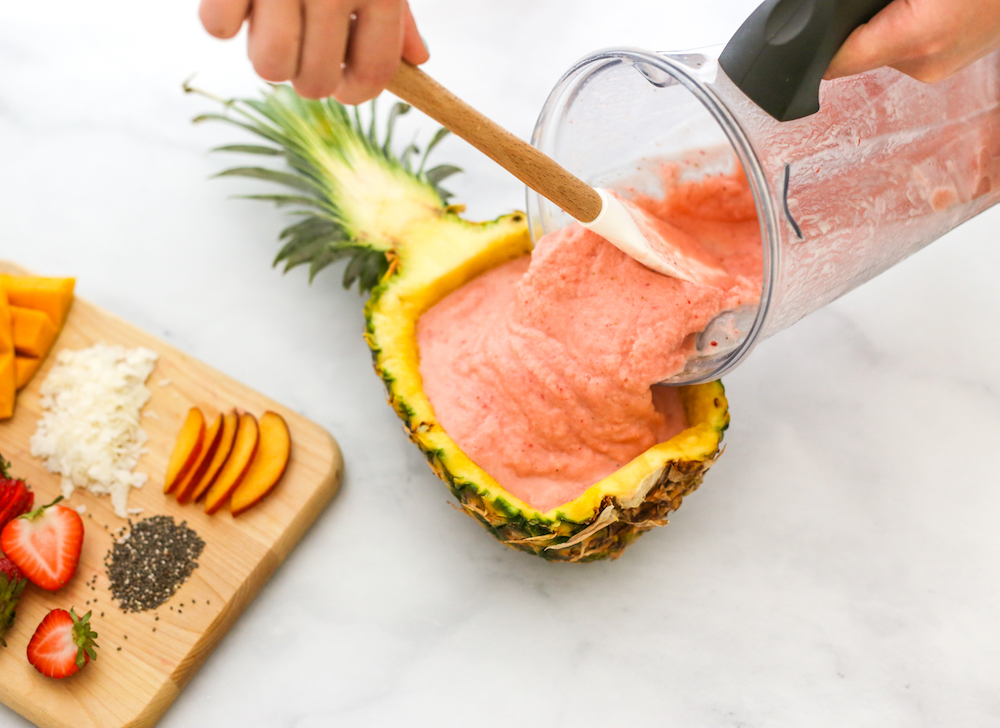 Spoon it out into the pineapple "bowls."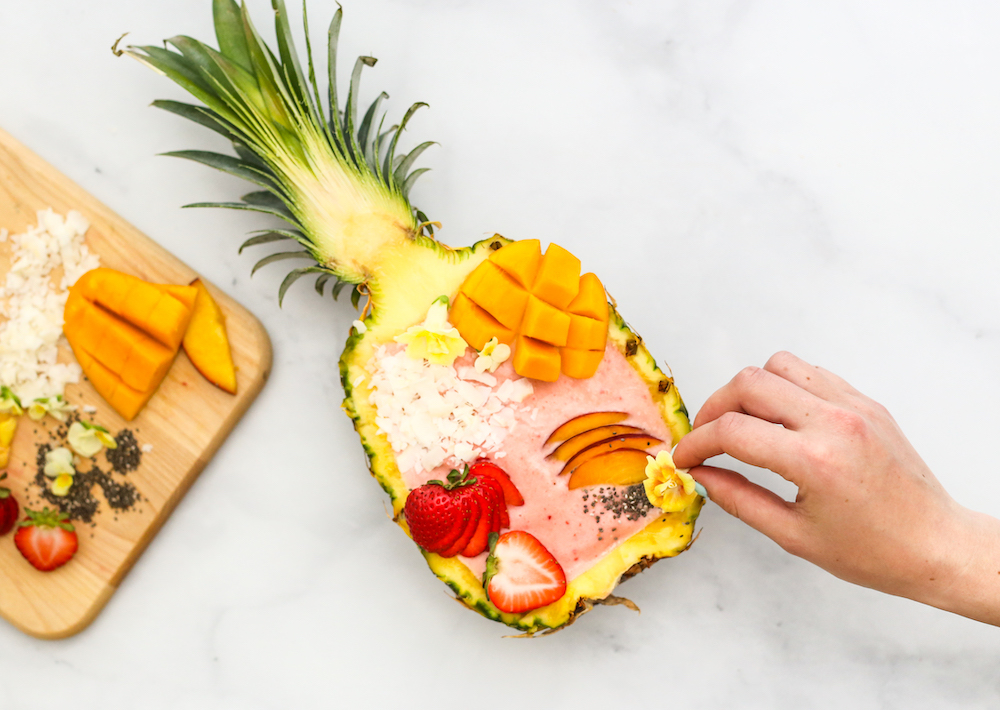 Top with mango, peach slices, coconut shavings, chia seeds, edible flowers, and whatever else you would like and enjoy!
Trust us, it's just as delicious as it looks—and easier than you think to make! Have a recipe or DIY you want to see? Write it in the comments below!