We're squashing your hunger today with Avocado Pesto Zucchini Pasta. We talked to plant-based chef Zuliya Khawaja, the mastermind behind the account, Naturally Zuzu, and also a Bay Club Carmel Valley Zumba Instructor, to get some of her favorite recipes for National Nutrition Month. We love zoodles, because they're a great alternative to regular pasta, nutrient-dense, and high in antioxidents. From banana bread, to this tasty zucchini pasta—we can't get enough of Zuliya's vegan recipes.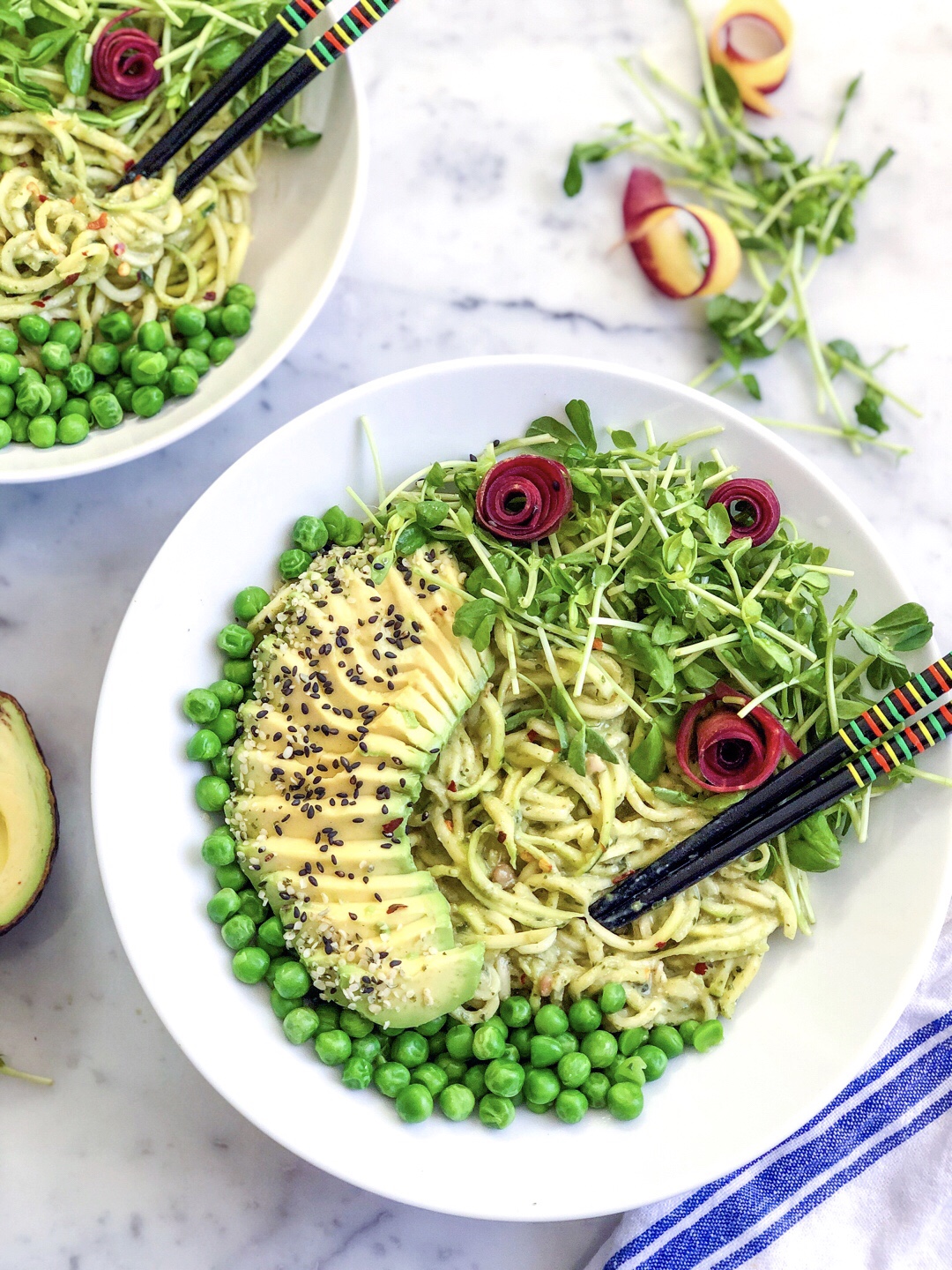 Zucchini Pasta with Avocado Pesto 
2 servings 
Zucchini Pasta
4 medium size zucchinis pealed and processed thru a zoodle machine. Set aside.
Pesto
2 medium size ripe avocados, seeded and peeled
2 cloves of garlic
1/2 cup raw sunflower seeds
1 cup fresh organic basil
1/2 cup fresh organic parsley
Juice of 1/2 lemon
1/3 cup nutritional yeast
1/4 cup water
1 tsp of salt
1 tsp of black pepper
Blend the pesto ingredients in the high speed food processor until pesto is creamy. Sauté the zucchini until transparent. Top pasta with pesto and top with hemp seeds, toasted pine nuts, and avocados.
We're serving up the best recipes and healthy tips—find them here on the Daily Bay, or Instagram!