Throwing a New Years Eve party is no easy undertaking. We're constantly Pinterest-ing and searching for the perfect decor and DIYs for an unforgettable and photo-worthy night. But we do know one thing—a little bubbly, whether champagne or sparkling apple cider—is one of the best ways to celebrate once the clock strikes midnight. Ring in the New Year with these gold dipped glasses as we say goodbye to 2018, and cheers to 2019!
DIY Gold Dipped Glassware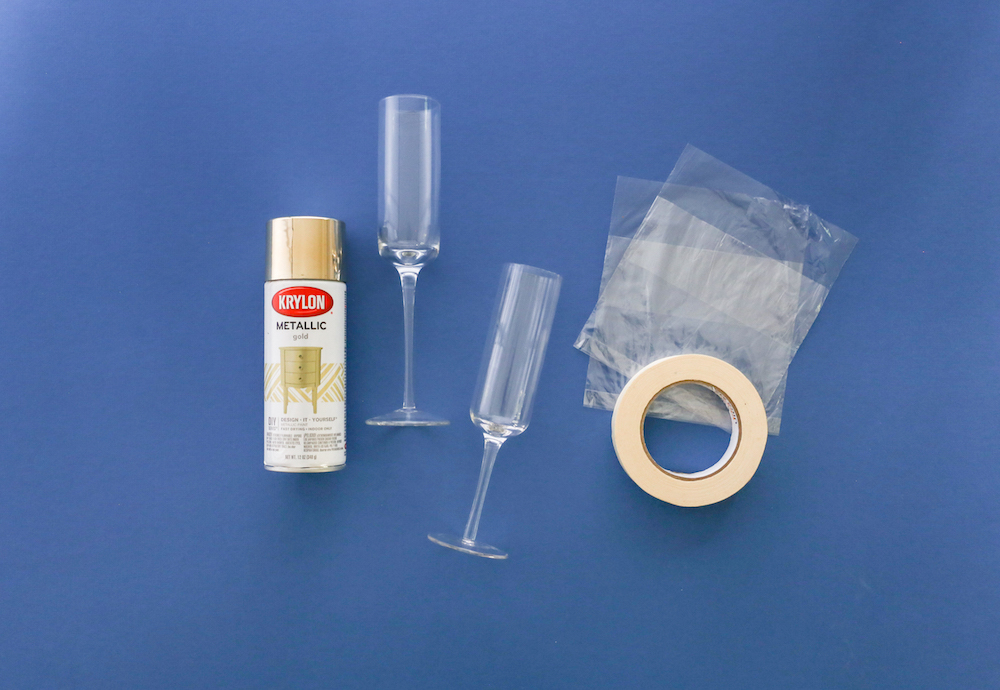 Tools
Champagne flutes
Gold spray paint
Painters tape
Plastic sandwich bag
Steps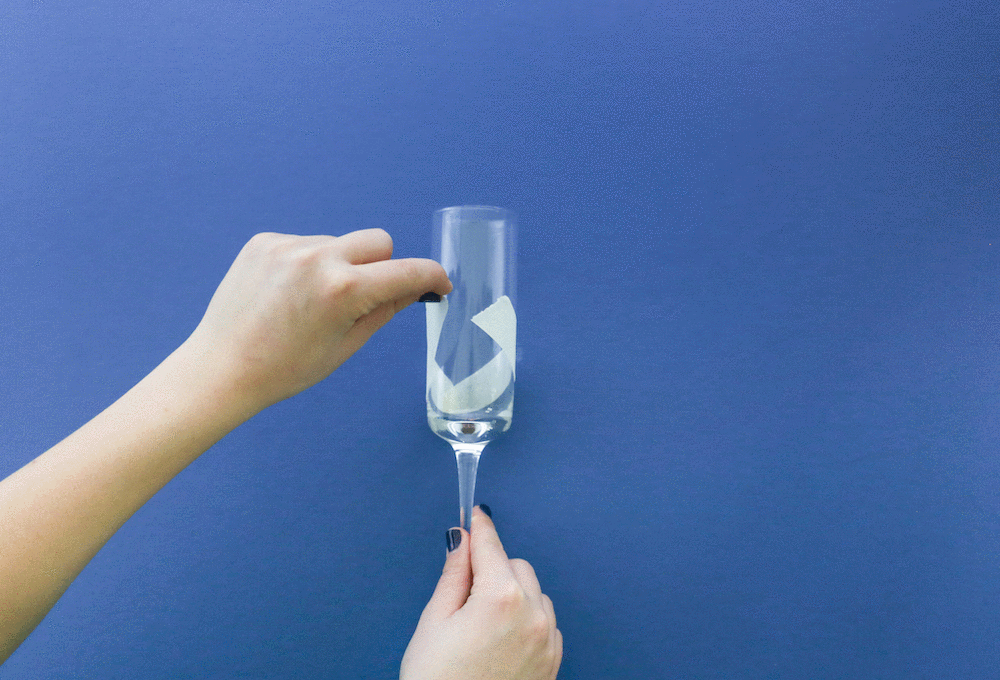 Place 2 pieces of tape on the bottom half of the flute in an angle (as shown). Press it down firmly to make sure there are no gaps between the glass and the tape.
Slide a sandwich bag over the top of the flute, and tape it to the flute along the other tape lines.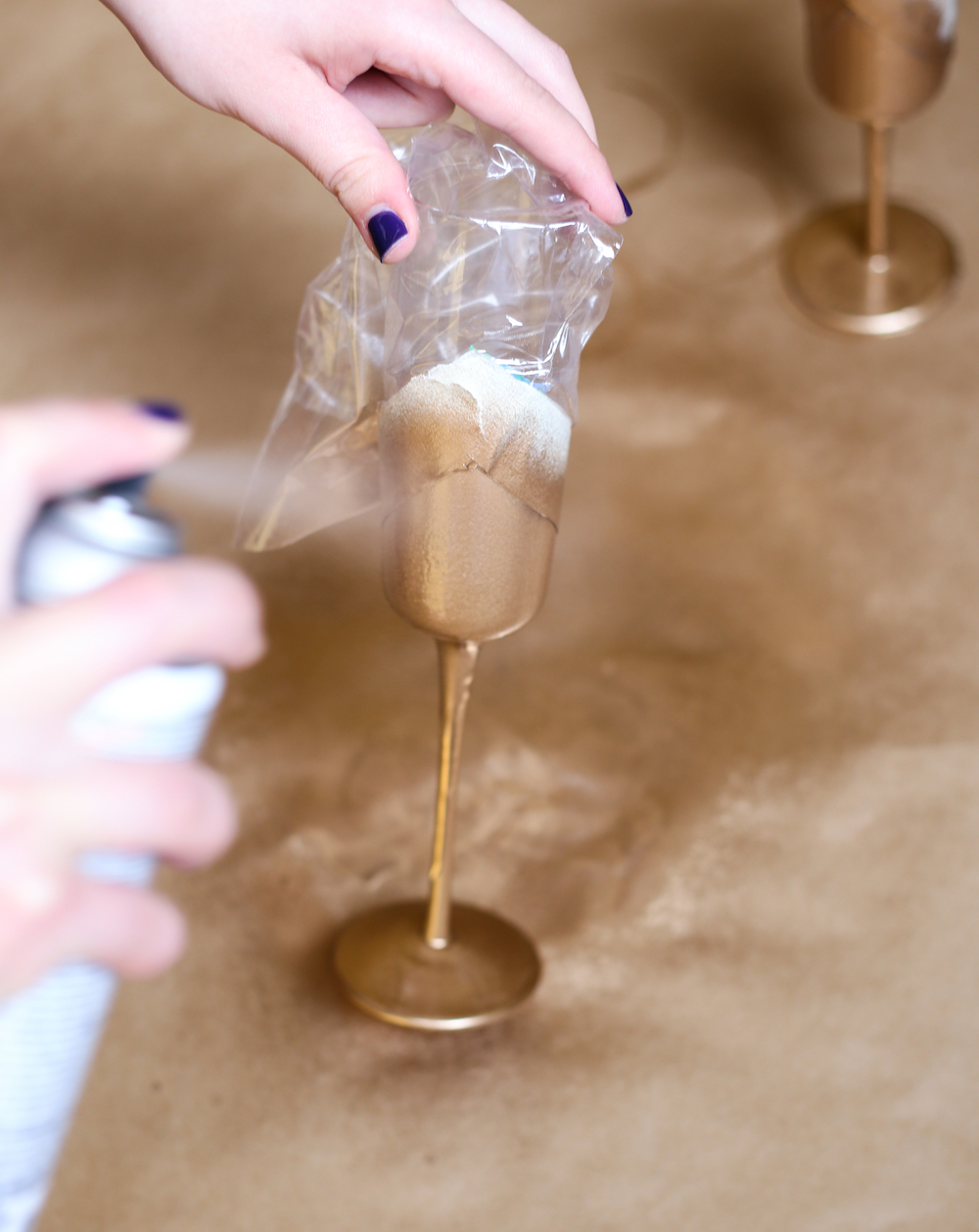 Bring the flute outdoors with your spray paint (and a piece of newspaper or craft paper), and spray the bottom half of the flute. Let it sit for 5-10 minutes before applying a second coat.
Let the paint dry completely before peeling off the tape and the plastic bag.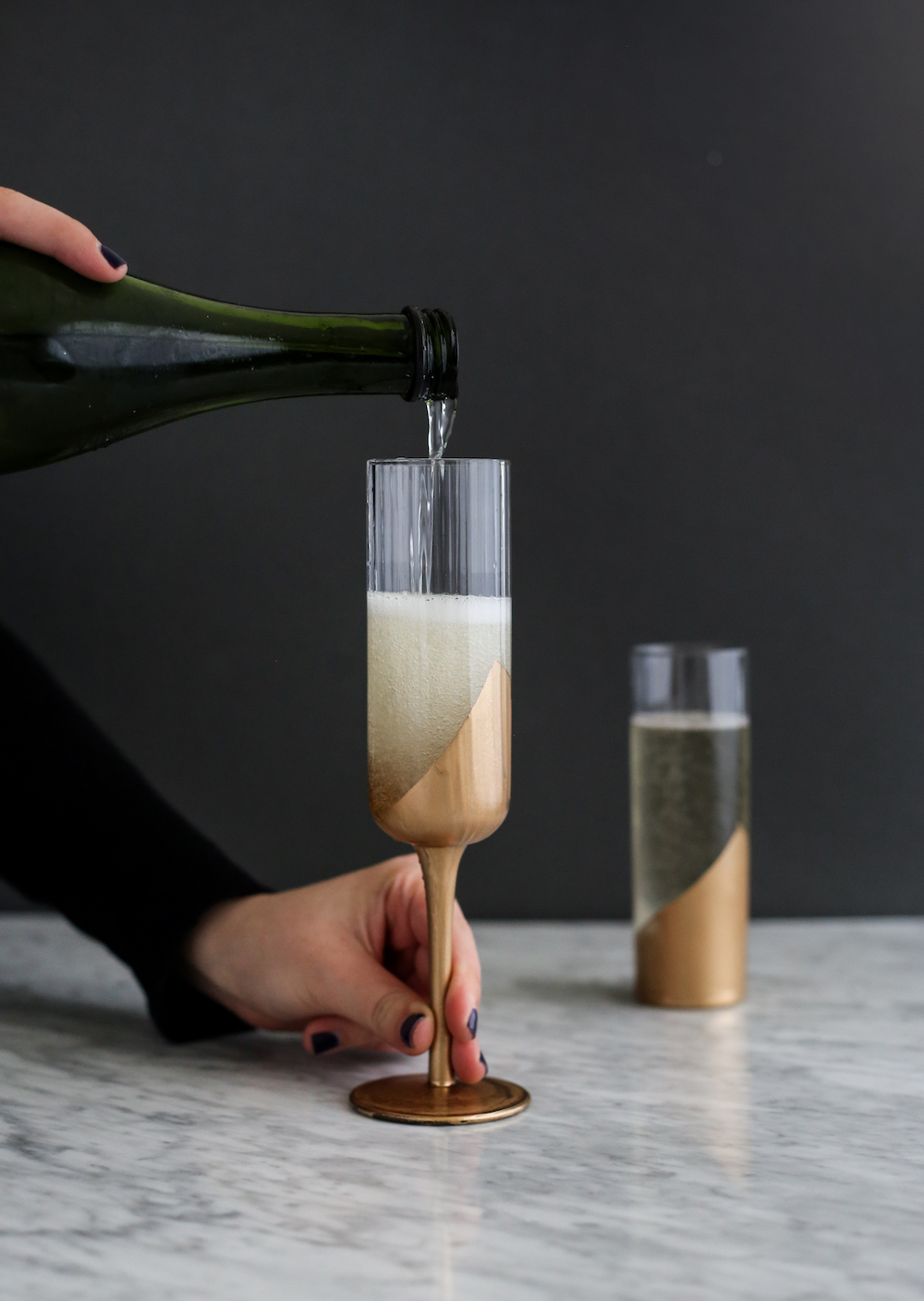 Fill with your choice of drink, and enjoy!
*Hand wash these glasses only.
Happy New Year from all of us at the Bay Club! We're looking forward to a very #bayclubhappy 2019.