Is it just us, or is this holiday season flying by? And New Year's Eve is less than a week away! And if you're hosting this New Years' feté—we know it comes with a pretty big checklist. So check that signature cocktail off your list with this tasty, and eye-catching cocktail: A Grapefruit Sparkler with a gold sugar rim (we had to add a little sparkle!). So join us in saying cheers to the roaring '20s with this glass of bubbly with a twist.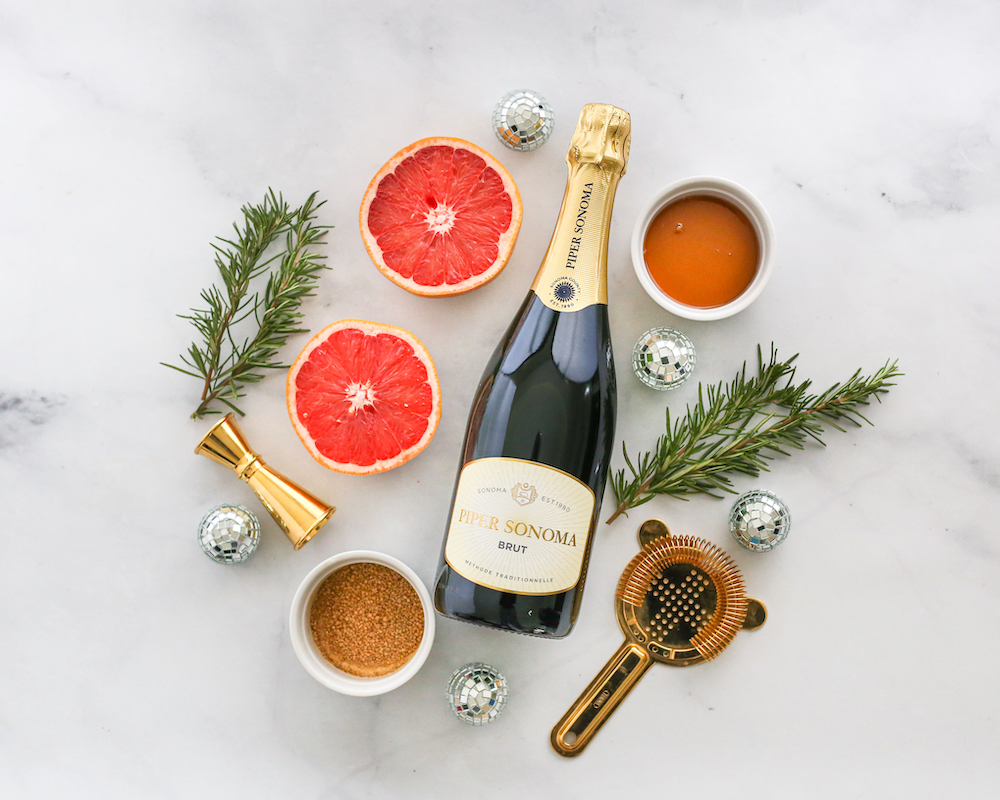 Grapefruit Sparkler Cocktail with a Gold Sugar Rim
Ingredients
Brut sparkling wine
Fresh grapefruit juice
Honey rosemary syrup*
Gold sugar for garnish
Rosemary sprig and grapefruit slice for garnish
*For Honey Rosemary Syrup (makes 1/4 cup syrup)
1 sprig of fresh rosemary
1/8 cup honey
1/4 cup water
To make a batched cocktail (serves 4)
1/4 cup honey rosemary syrup
1 cup fresh grapefruit juice
3 cups sparkling wine
To make a single cocktail
1/2 oz honey rosemary syrup
1/4 cup fresh grapefruit juice
3/4 cup sparkling wine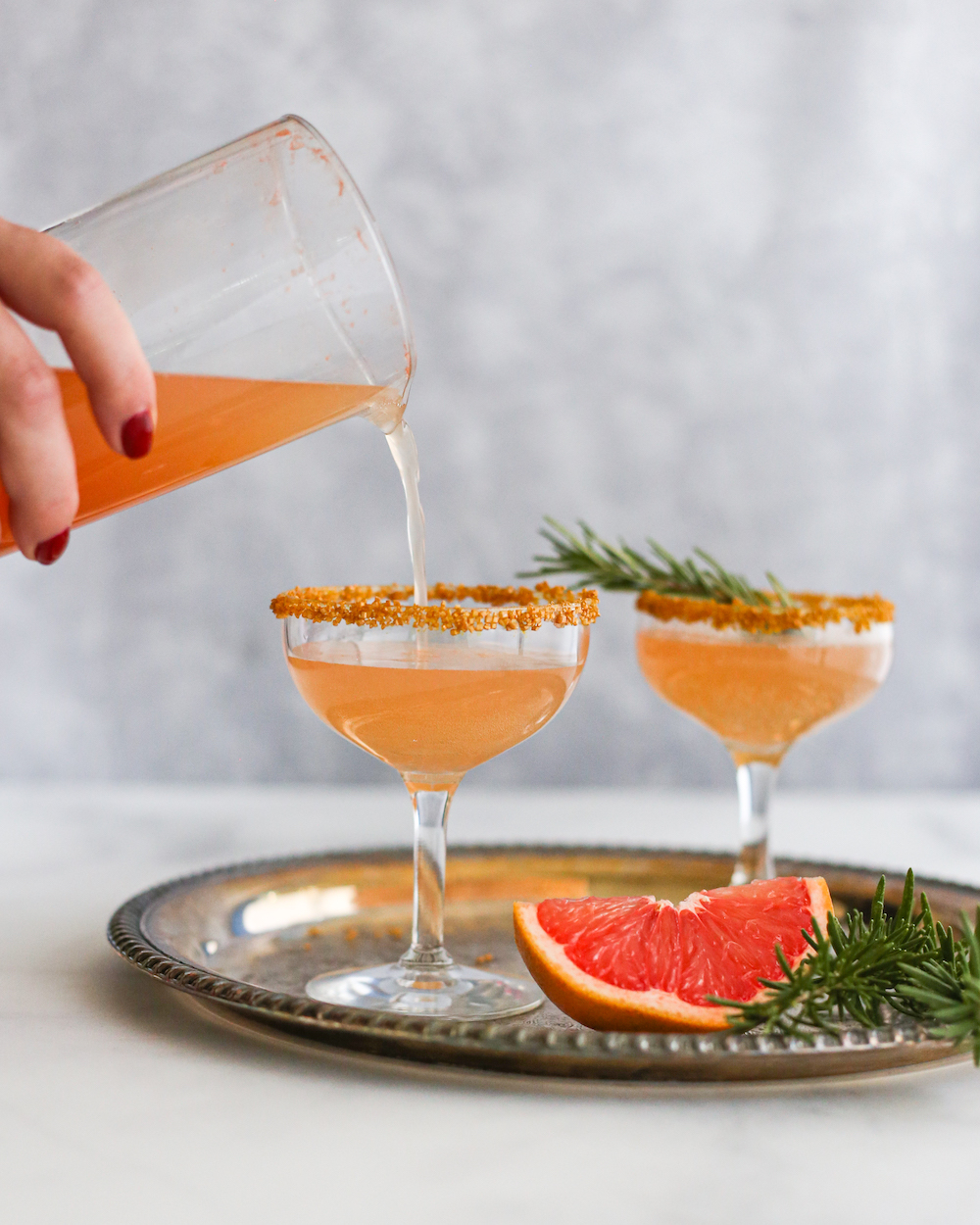 Instructions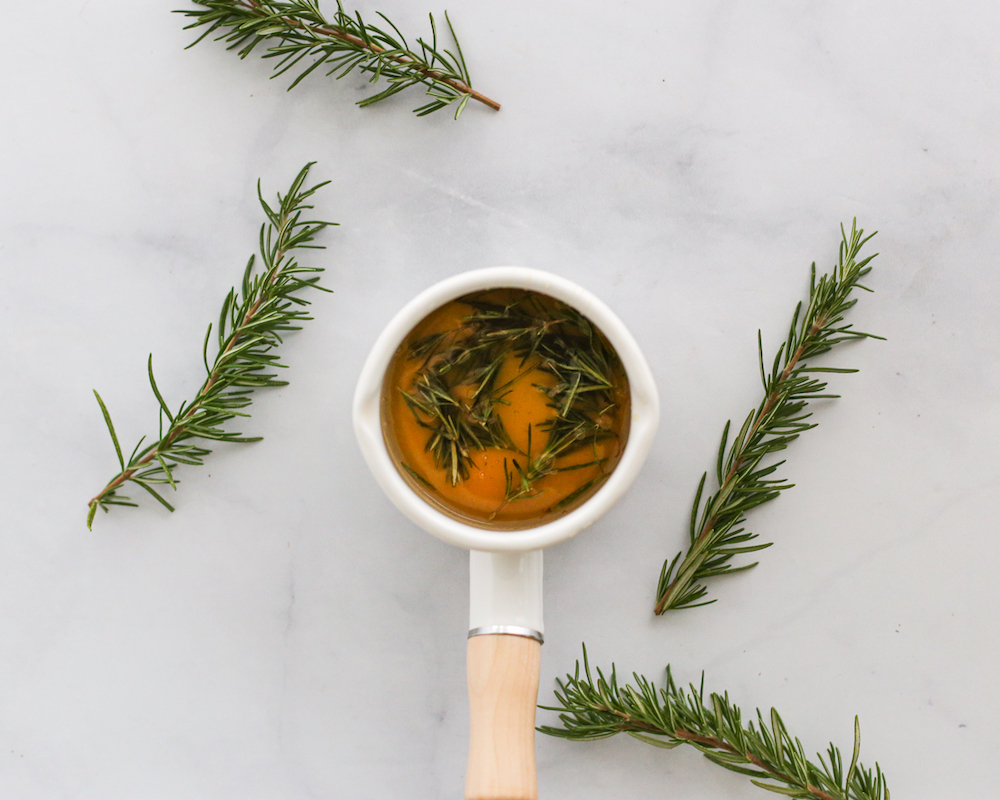 To make honey rosemary syrup, combine honey, water, and rosemary in a small saucepan over medium heat. Bring to a simmer, stirring occasionally until the rosemary breaks down. Let the syrup cool, then strain it into a container and store in the refrigerator.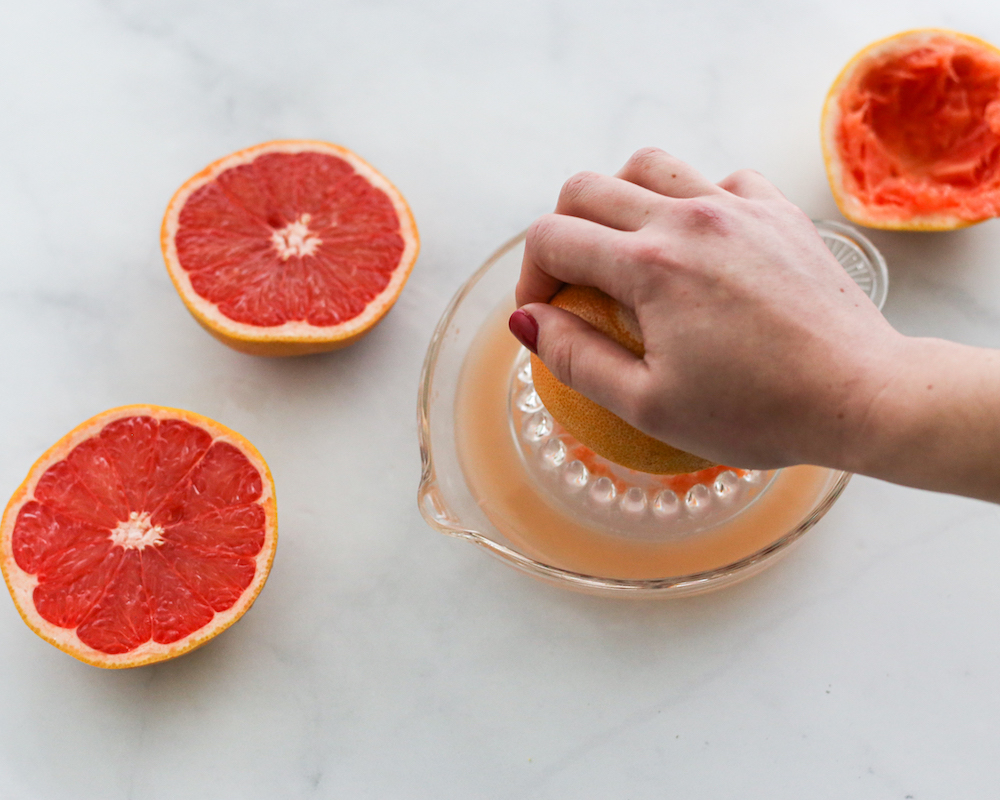 Juice 2 grapefruits and strain so that you have about 1 cup of grapefruit juice. Leave some juice aside to use to rim your glasses.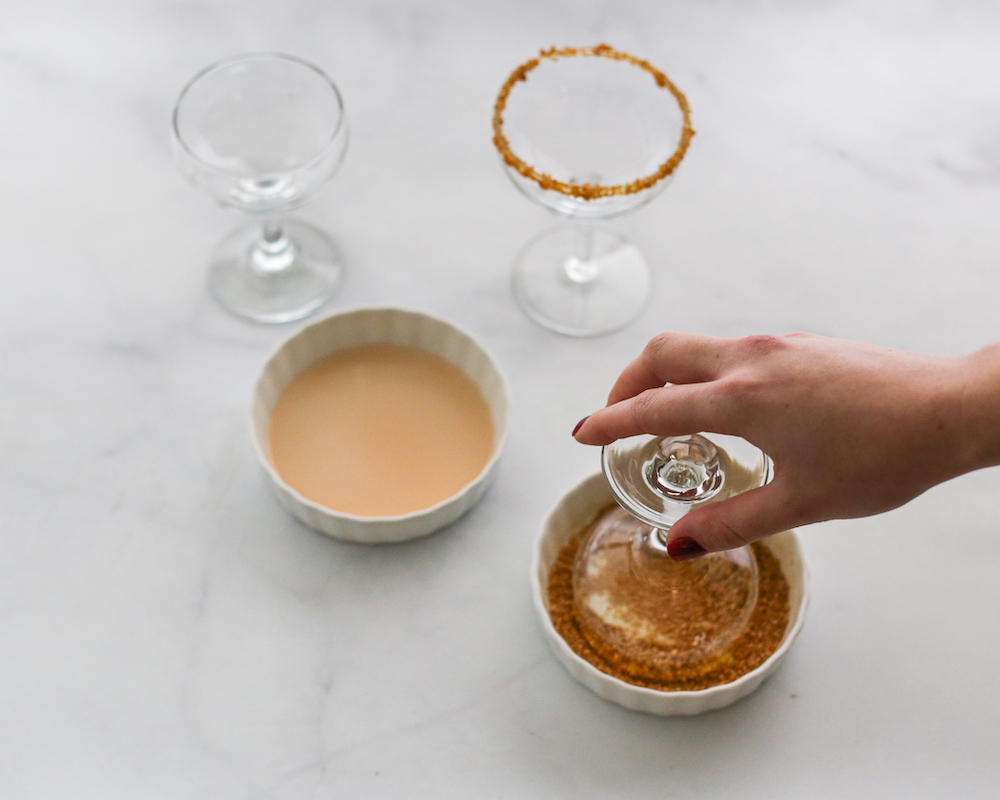 Dip the rim of each glass into grapefruit juice and then into the gold sugar to create a sparkling sugar rim.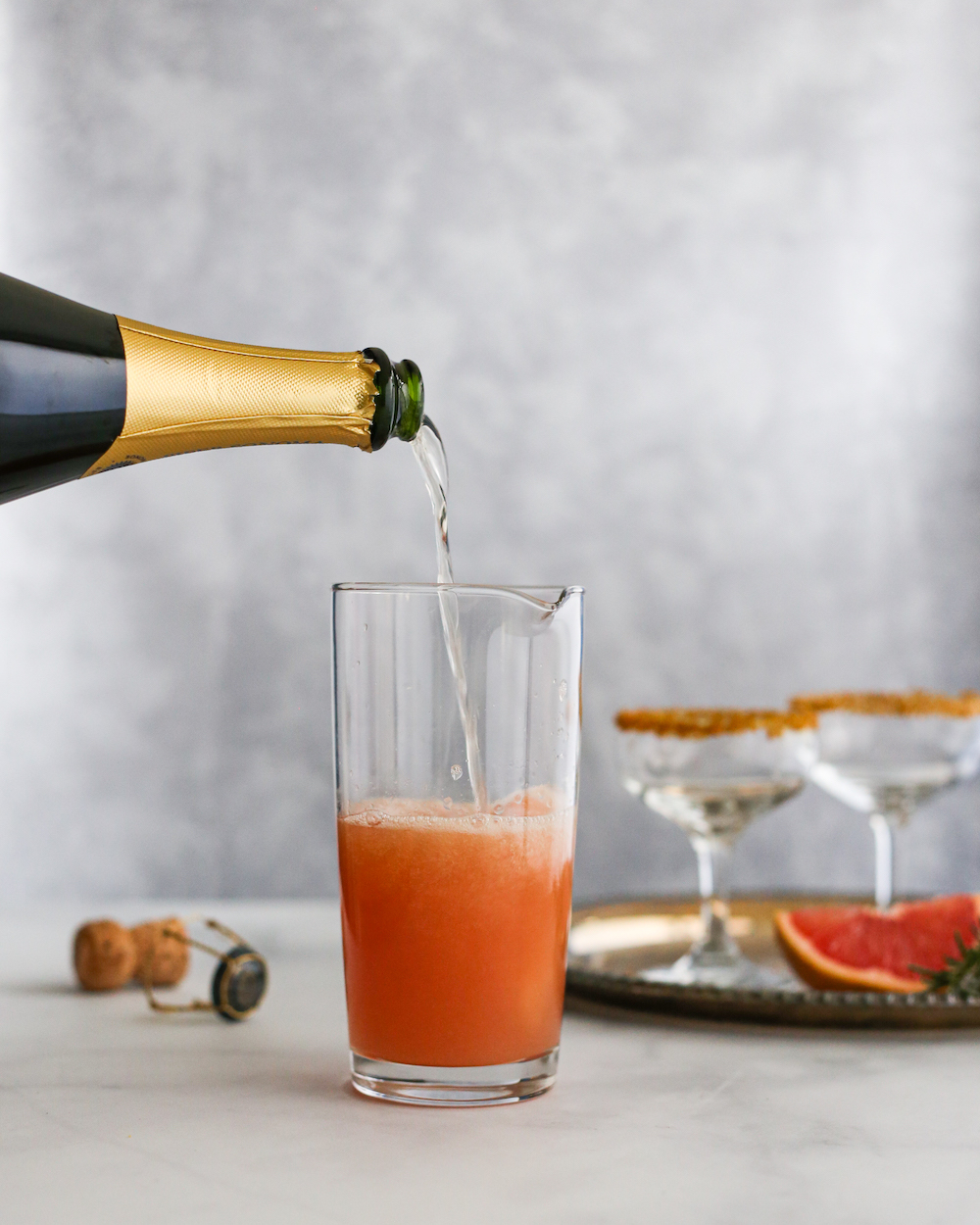 Mix grapefruit juice and honey rosemary syrup in a pitcher. Top off with sparkling wine.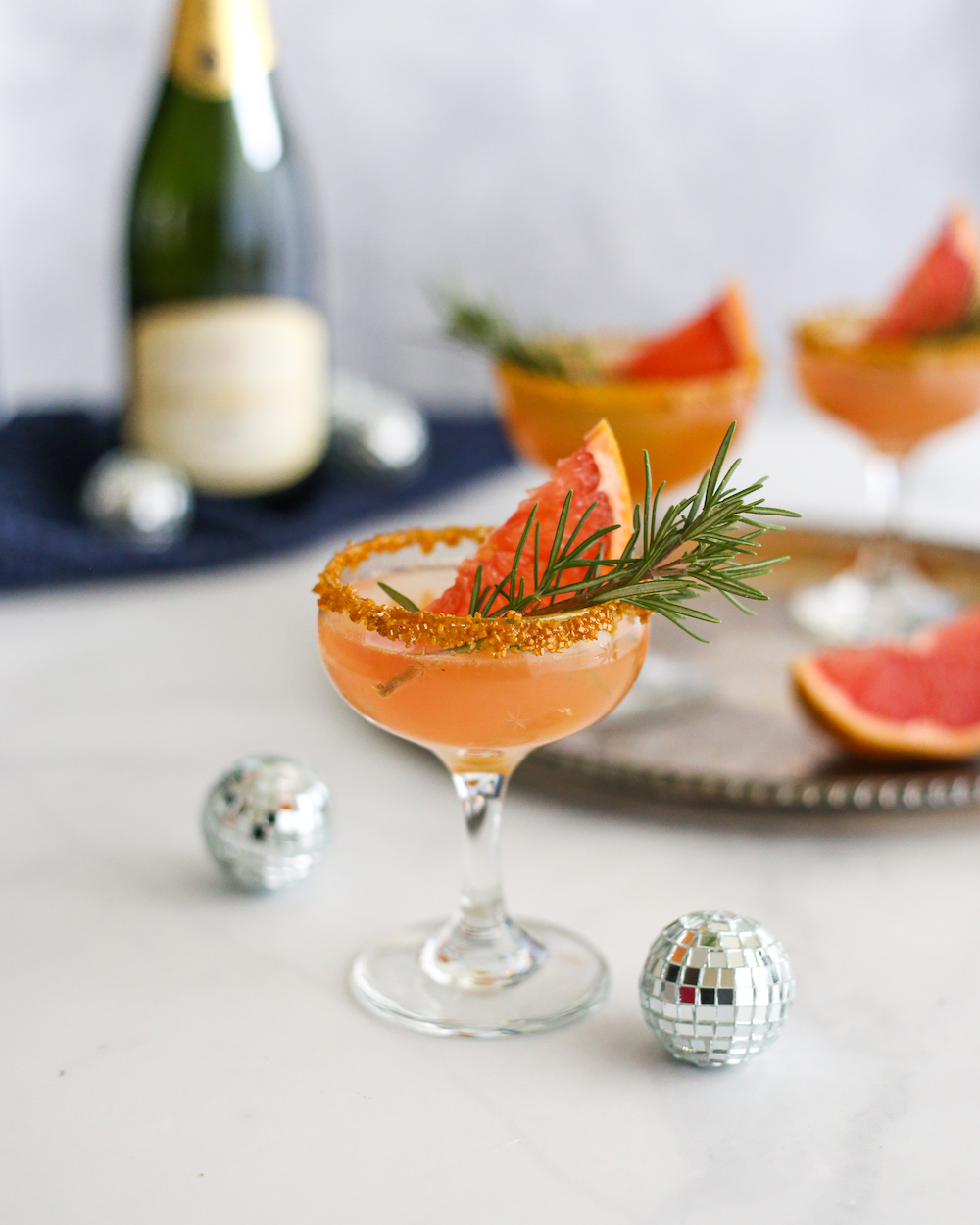 Pour into 4 glasses and garnish with rosemary sprigs and grapefruit slices.
We have a feeling 2020 is going to be a good one! How are you ringing in the New Year?