You've probably had our yummy Bay Club smoothies. They are superfood-packed featuring plant protein, vitamin-rich fruit, and healthy fats, and are designed to refuel your body after a workout, keep blood sugar spikes at bay, and, of course, taste incredible. And you might have tried to make some at home yourself, but none have quite hit the spot like the Green Energy. So here's the ingredients you can follow along at home, we don't know how something that tasted so good can be this good for you!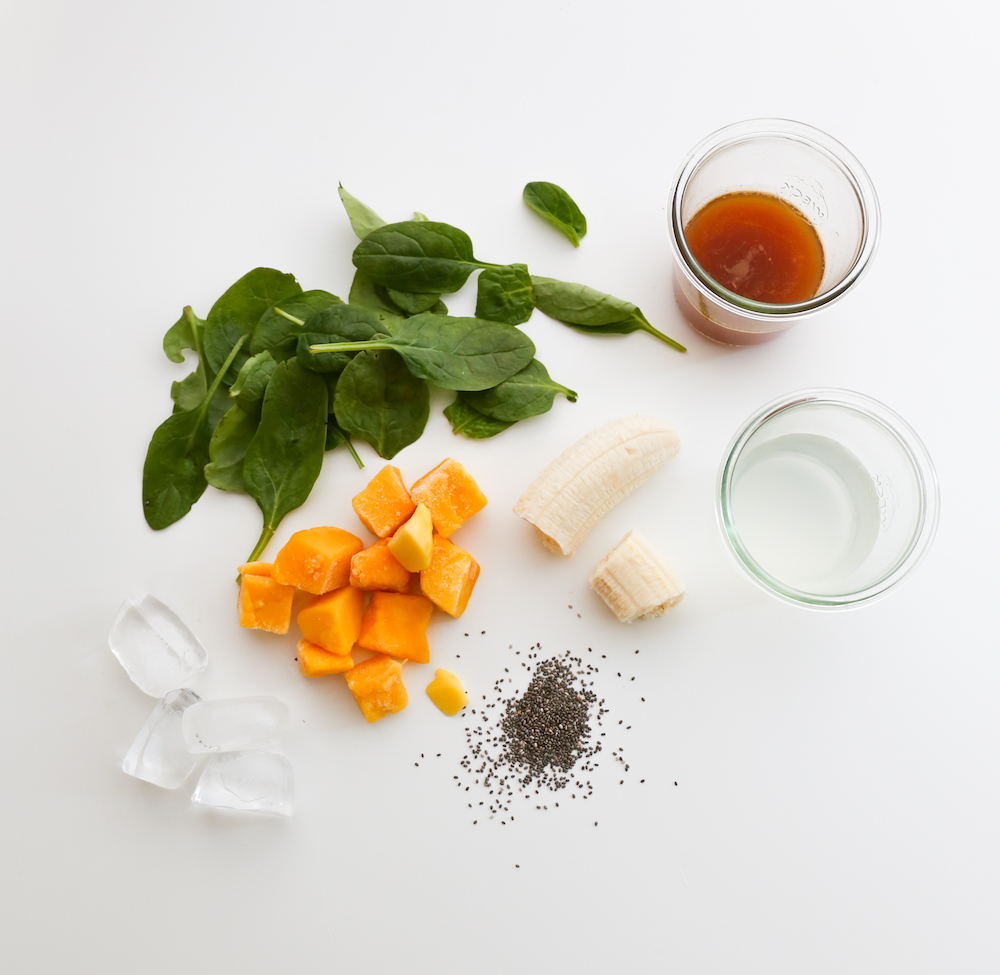 Green Energy Features
Spinach: As with most leafy greens, spinach boosts the immune system with its high supply of Vitamins A, E, and K. It also offers lots of micronutrients, including iron and magnesium. And while spinach is doing all these magical things to your cells, it's also benefitting physical features that are slightly more gratifying—like creating healthier skin, hair, and nails.
Chia seeds: Trying to hit your fiber points for the day? Chia seeds will rack up your fiber, which can help manage weight and optimal digestion. Plus, though they may be small, these seeds are mighty! They also provide healthy fats, proteins, and micronutrients like calcium and magnesium, which promotes healthy bones and heart health.
Bananas: A great source of potassium, bananas also offer vitamin B6 and Vitamin C, which are critical to a healthy immune system. They add the perfect sweetness and creaminess to any smoothie, and they regulate digestion, stabilize blood sugar, and offer antioxidants.
Mango: This magical fruit bursts with color, flavor, and incredible nutritional value! Mangos have been linked to improving eye health, lowering cholesterol, and improving digestion.
Coconut water: There's no better (or tastier) way to hydrate than with coconut water. If you've had a super-sweaty workout, coconut water offers electrolytes to replenish your energy supply. It's also a powerful digestion aid.
Ingredients
3 oz coconut water
3 oz pure apple juice
1/2 or 3 inches of a banana
2 handfuls of spinach
1/2 cup (4 oz) frozen mango
1 tbs chia seeds
3/4 cup of ice

Blend and enjoy!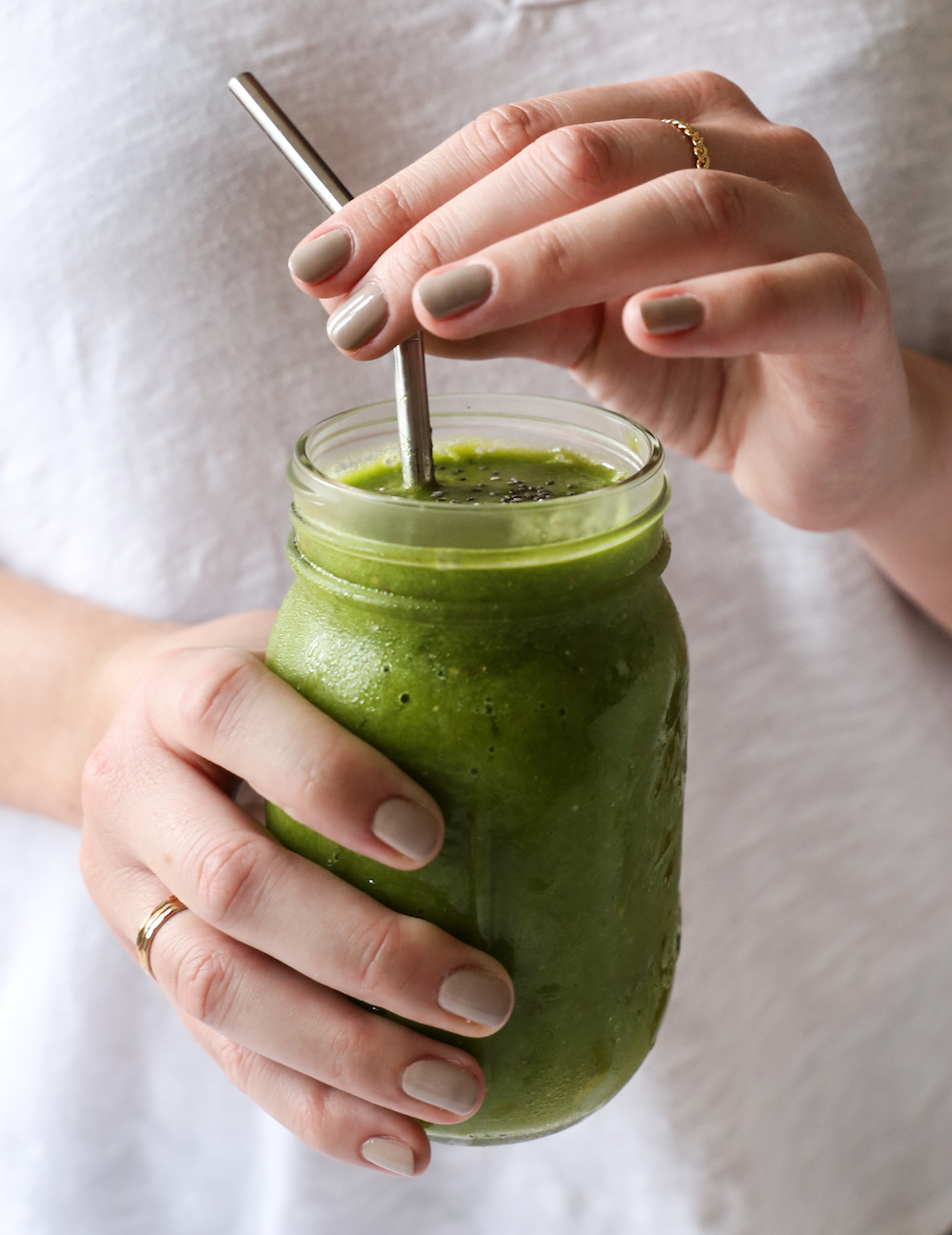 Let us know which smoothie you'd like to see on the Daily Bay!