We love this time of year as Summer turns into Fall – but oftentimes, the smoke in the air from fire season keeps us indoors and away from some of our favorite warm-weather activities. It can also wreak havoc on the air inside our homes. This DIY lavender linen spray helps to connect us to nature by making the outdoors part of our indoor world, and helps to freshen up our little dwelling sanctuaries!
This DIY is easy and infuses your bedroom space with the relaxing, natural fragrance of lavender. If you can't go to sleep in field outside, this brings the peaceful smell straight to your bed sheets. Plus, it's a perfect back-to-school gift for teachers (who might be losing a bit more sleep than you in the next few weeks!)
Follow the simple directions below to create your own lavender linen spray, which can also be repurposed as bathroom or towel spray. You'll feel like you're falling asleep in a lavender garden—without the bees!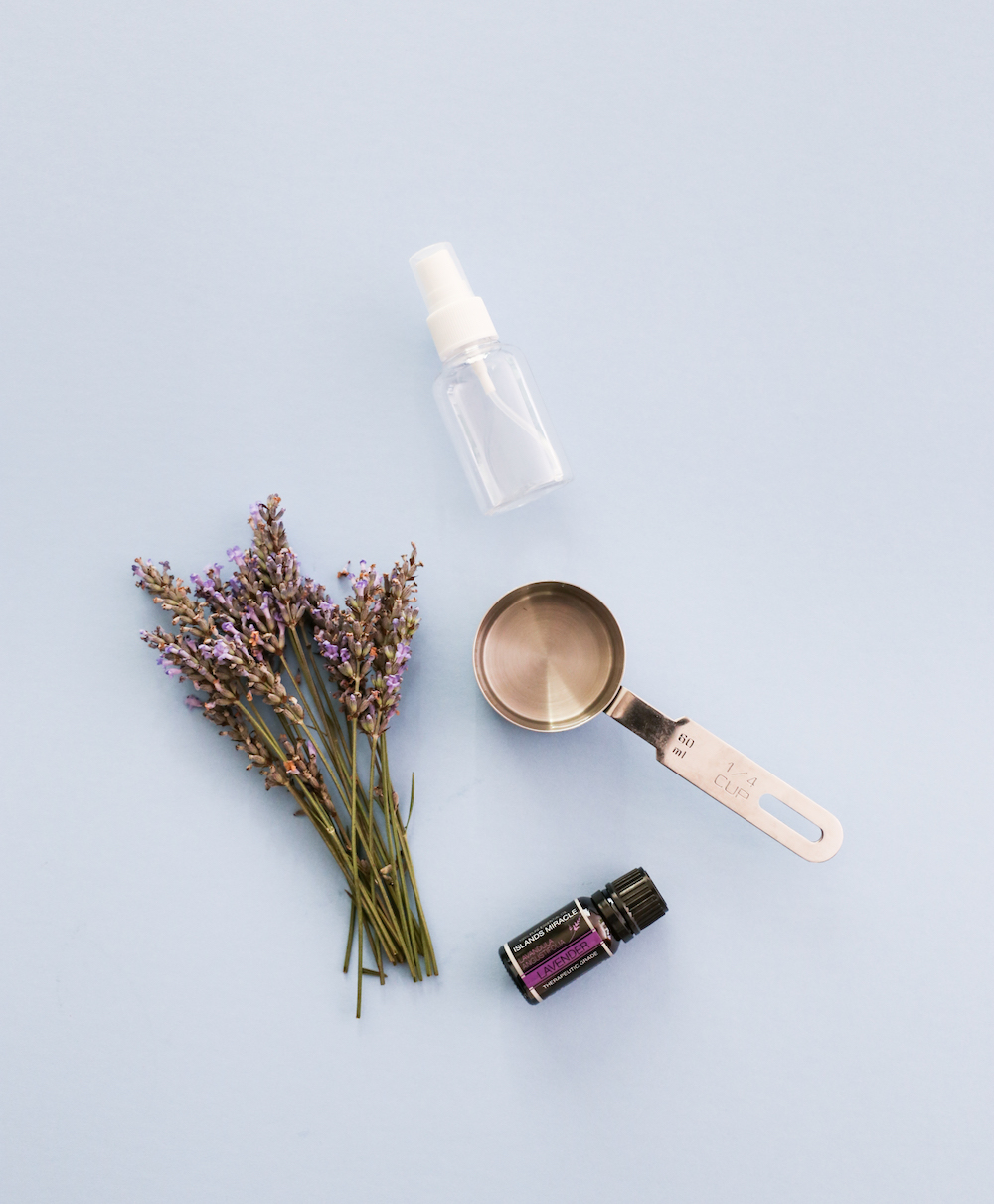 Lavender Linen Spray
Ingredients:
2 cups distilled water
¼ cup rubbing alcohol (or vodka)
15 drops of lavender essential oil
Lavender sprigs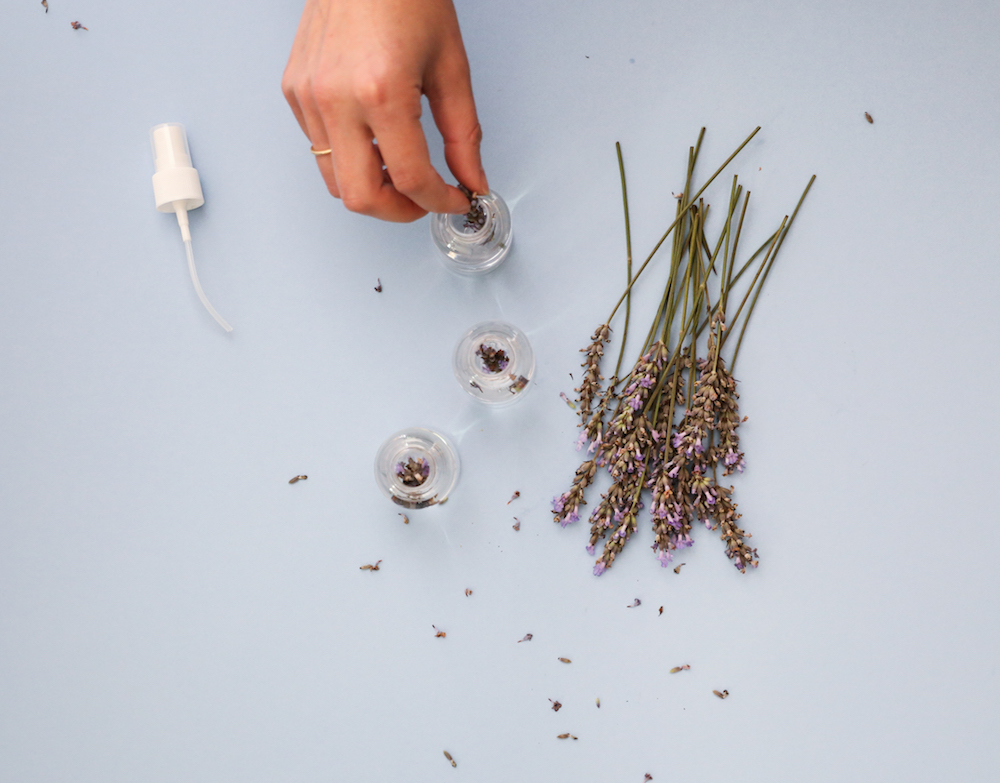 Instructions:
1. Mix distilled water, alcohol, and lavender essential oil in a glass.
2. Pour mixture into small mist containers.
3. Add a sprig of fresh lavender.
4. Screw the cap on and spray on bed sheets or pillows for a calming scent before bedtime!