Eating should be about making daily sustainable, healthy choices, so that every meal leaves you feeling energized and at your best—and not just about eating a salad for every meal. We talked to our favorite nutritionist—Molly Alliman from Balance by Molly to recreate these meals that she eats in an average day. And as you could expect from a health coach, they are full of nutritious ingredients, high in fiber, protein, healthy fats, colorful, but most importantly—delicious! So put your best fork forward, and get ready to eat good food that makes you feel even better.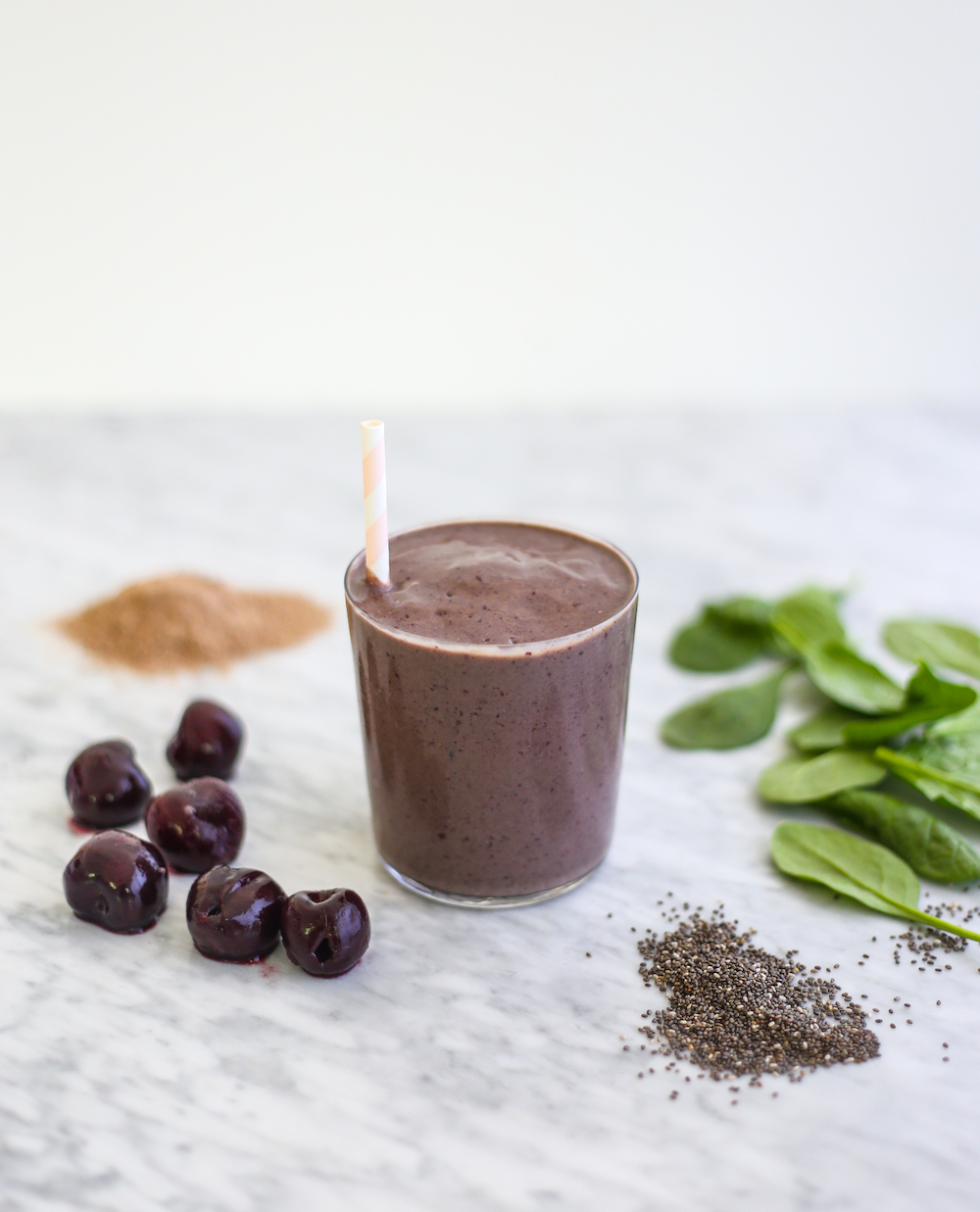 Breakfast | Chocolate Cherrie Smoothie
A great on-the-go breakfast packed with packed with vegetables, fibers, healthy fats, and proteins.
Ingredients
1-2 scoops chocolate protein powder (20g protein)
1 tbsp almond butter
1 tbsp chia seeds
1/2 cup frozen cherries
1 handful of spinach (Equivalent to 1 cup)
1 cup unsweetened nut milk
Method
Add all ingredients to a high-speed blender and blend until smooth. Pour into a glass and enjoy!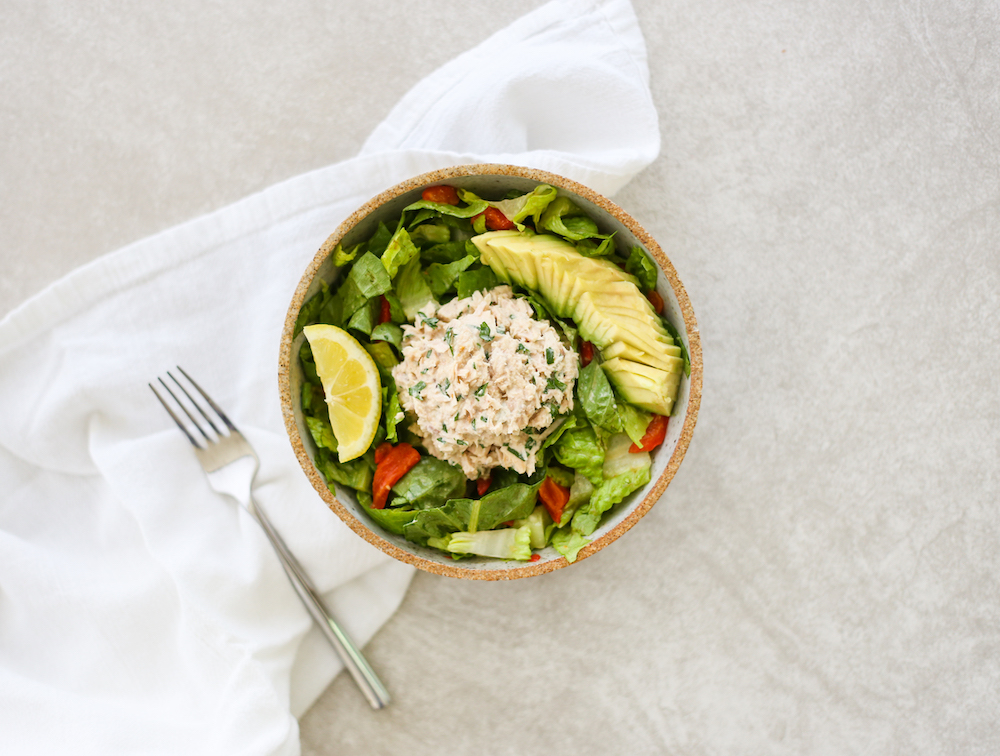 Lunch | Mediterranean Tuna Salad Bowl
Great lunch for greens, healthy fats, and protein to keep energy going without the afternoon slump.

Ingredients
1 can of tuna
2 tbsp whole milk yogurt
1 tbsp lemon juice
1 tsp dried parsley
Salt and pepper to taste
Roasted red bell pepper, chopped
2 cups romaine lettuce, chopped
1/2 avocado, chopped
1/4 cup olive oil
2 tbsp dijon mustard
1 tsp red wine vinegar
Method
Combine the tuna, yogurt, lemon juice and parsley in a bowl. Add salt and pepper to taste. Whisk together your oil, vinegar and lemon juice. Toss the remaining ingredients in a bowl with the dressing and top with your tuna salad.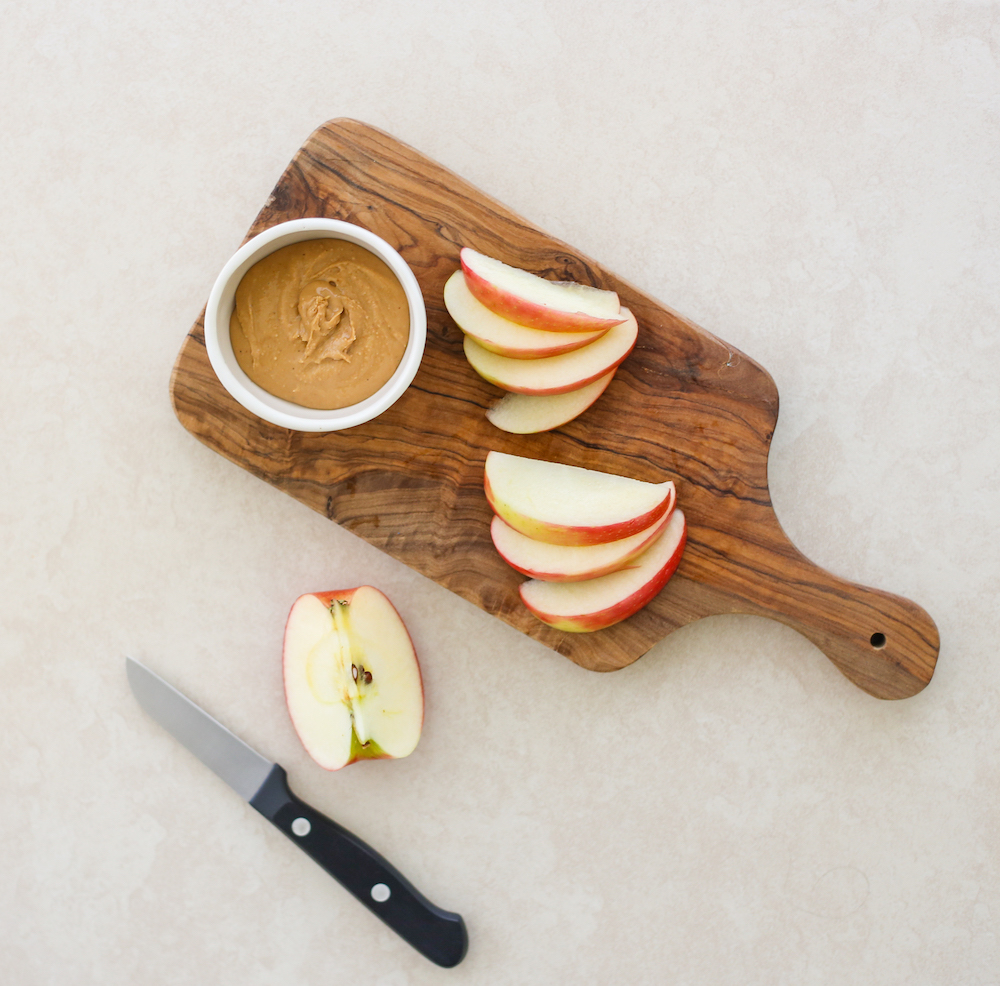 Snack | Apple and Cashew butter
Around 3-4 hours after lunch, try this snack for a pick-me-up to keep you full until dinner.
Ingredients
1 organic apple (Molly's favorite is Pink Lady Apples)
2 tbsp cashew butter
Method
Slice your apple into wedges and dip in your cashew butter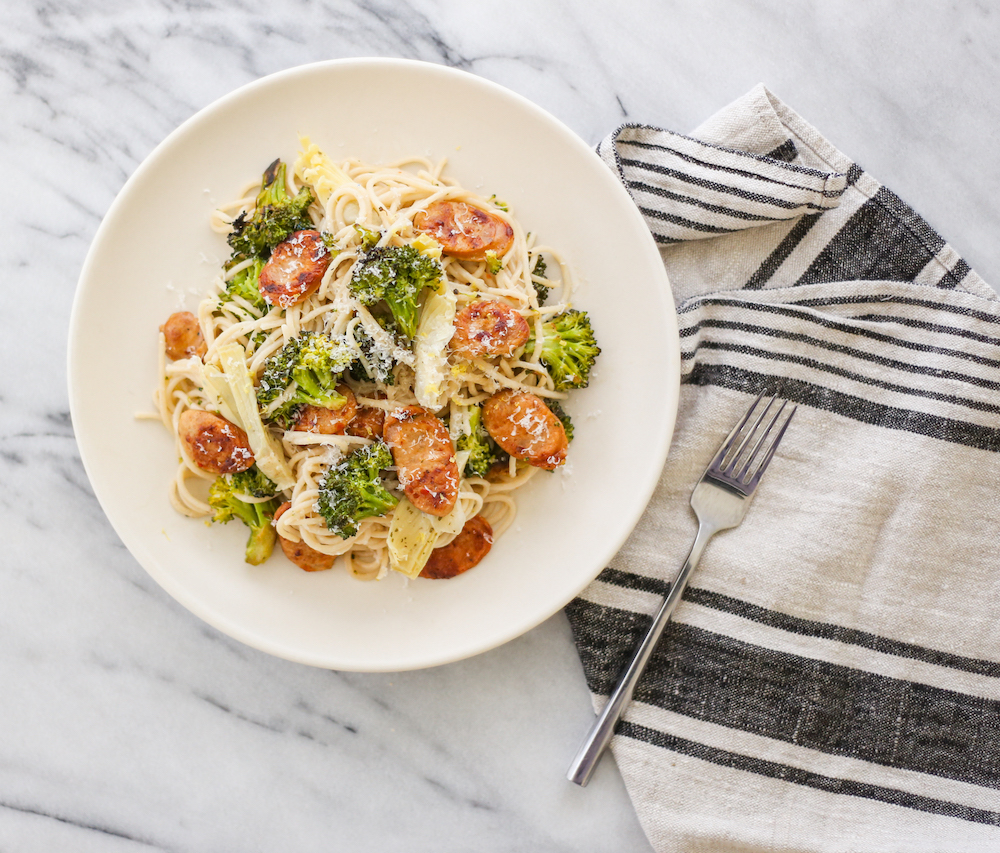 Dinner | Brown Rice Pasta Medley
Try carbohydrates and protein for energy and for muscle replenishment after workouts. 

Ingredients
1 package brown rice spaghetti pasta
1 can of artichoke hearts
1 package of chicken sausage, sliced
1/2 cup shredded fresh pecorino or parmesan cheese
1 head of broccoli, chopped
Olive oil
Juice and zest of one lemon
Method
Cook the pasta according to package instructions. Sauté your sausage, artichoke hearts and broccoli in olive oil in a large non-stick pan. Add everything to your pot of drained pasta. Melt in your cheese, add a small pour of olive oil plus lemon juice and zest.
All March long, we've been sharing healthy tips and recipes for National Nutrition Month—including posts from Molly like Health Trends to Lookout For, and Energy-Boosting Foods. Look for more nutrition tips on One Lombard, and Instagram!