We're always looking for fun ways to mix up healthy meals here at the Bay Club—and who doesn't love a Greek Salad? And when it's beautiful on top of it, that's a meal we can't resist! Not to mention, they say the more colorful the food, the healthier, and this recipe absolutely follows suit. So, discover a new way to enjoy an old favorite with this Greek Salad Stuffed Bell Pepper recipe.
Greek Salad Stuffed Bell Peppers
Makes 6 servings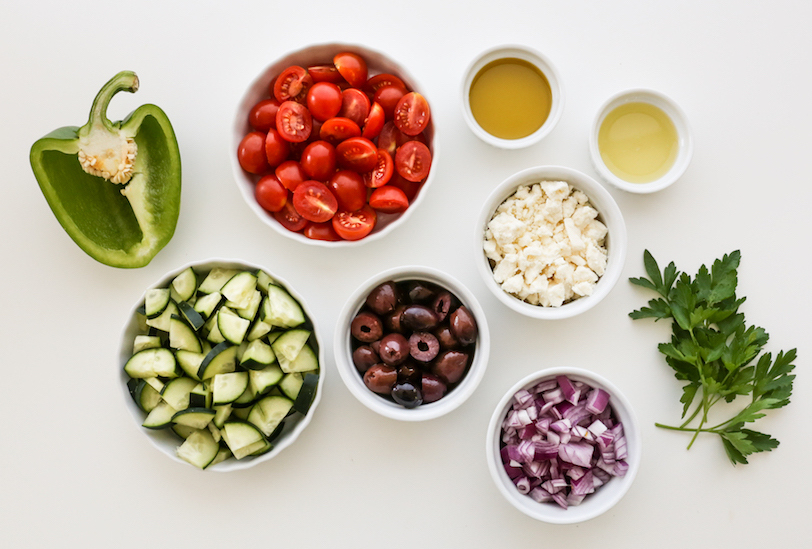 Ingredients
3 bell peppers
1 cup diced cucumber
1 cup cherry tomatoes, cut in half
1/4 cup diced red onion
1/4 cup kalamata olives, pitted & cut in half
¼ cup feta cheese
2 tbsp chopped parsley
2 tbsp olive oil
2 tbsp lemon juice
Black pepper to taste
Directions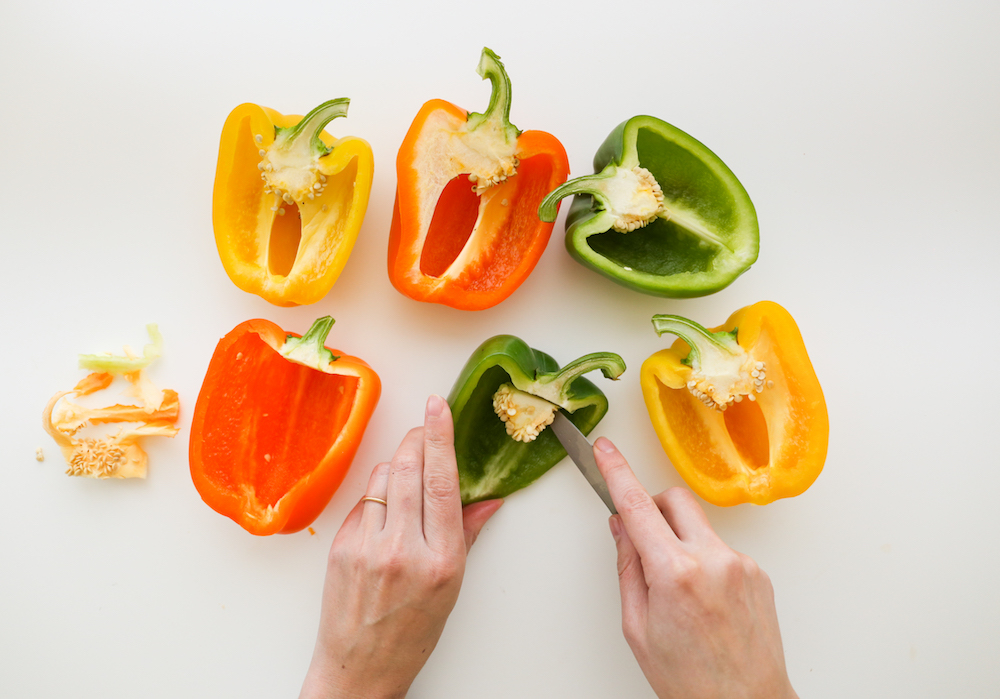 1. Cut the bell peppers in half and remove the seed pod and white ribs with a pairing knife (keep the stem on so it's easier to eat with your fingers!). Set aside on a serving dish.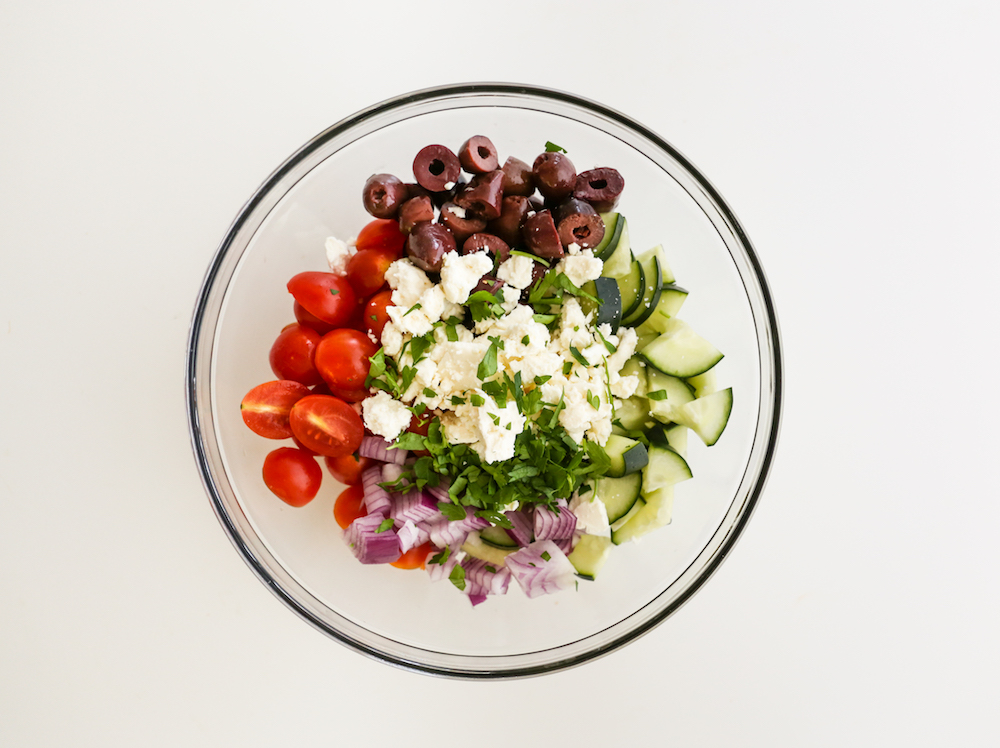 2. In a bowl, combine all the remaining ingredients to make the Greek salad filling. Stir well.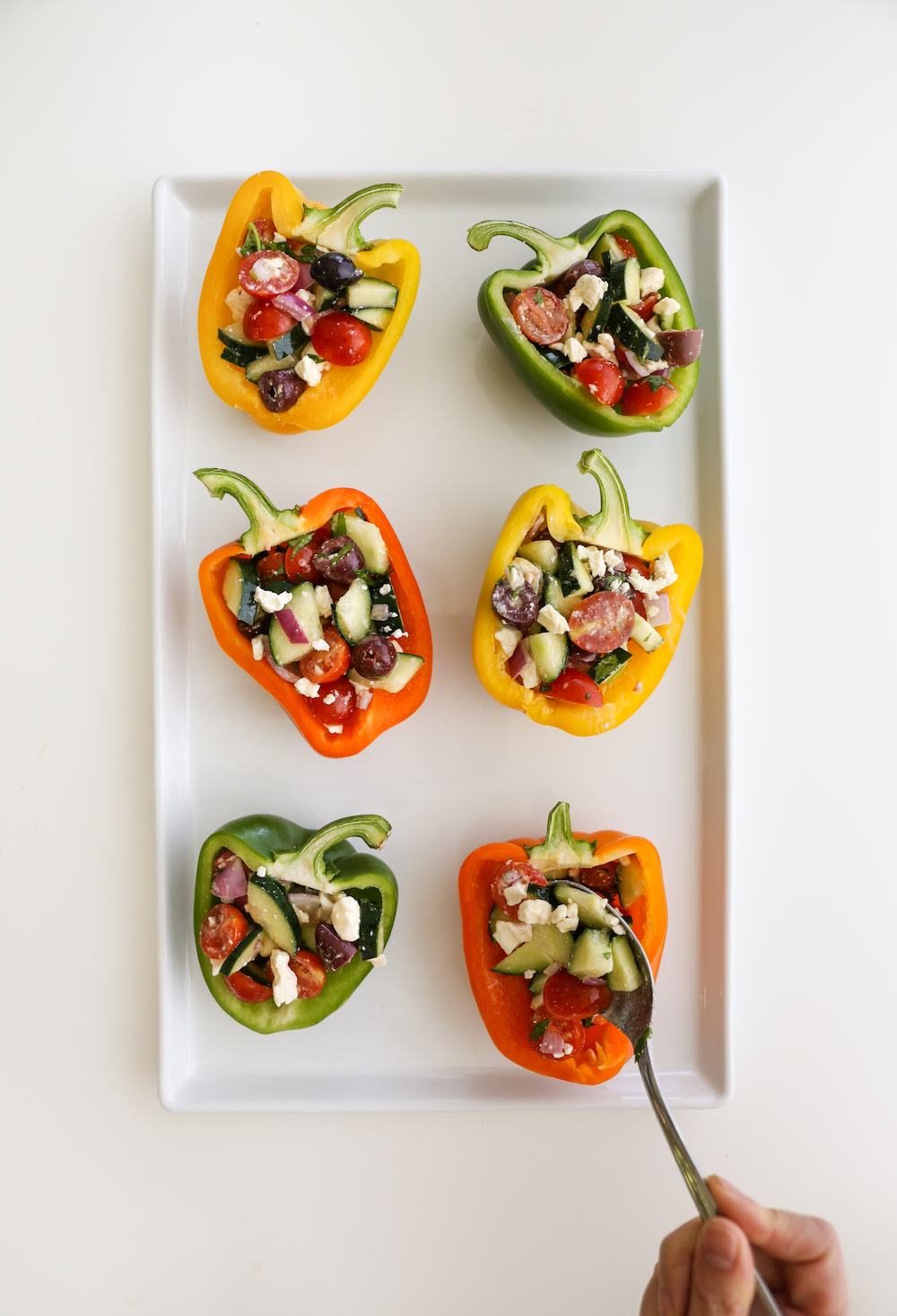 3. Spoon the filling into each bell pepper, and enjoy!
And, if you're looking for more healthy raw veggie recipes, be sure to check out our Veggie Spring Rolls and Cucumber Rolls!