As much as we love to eat healthy, and know the importance of that daily dose of veggies, eating vegetables can sometimes feel like a chore. We've also found that eating salads daily can get boring quickly (thinking of different salad combinations is not an easy task!). But one of the best things about spring and summer, is all of the incredible fresh produce available, and the versatility of it. These cucumber rolls are colorful, fresh, and a fun way to mix-it-up from the regular old salads while still getting all the nutritional benefits.
Cucumber Rolls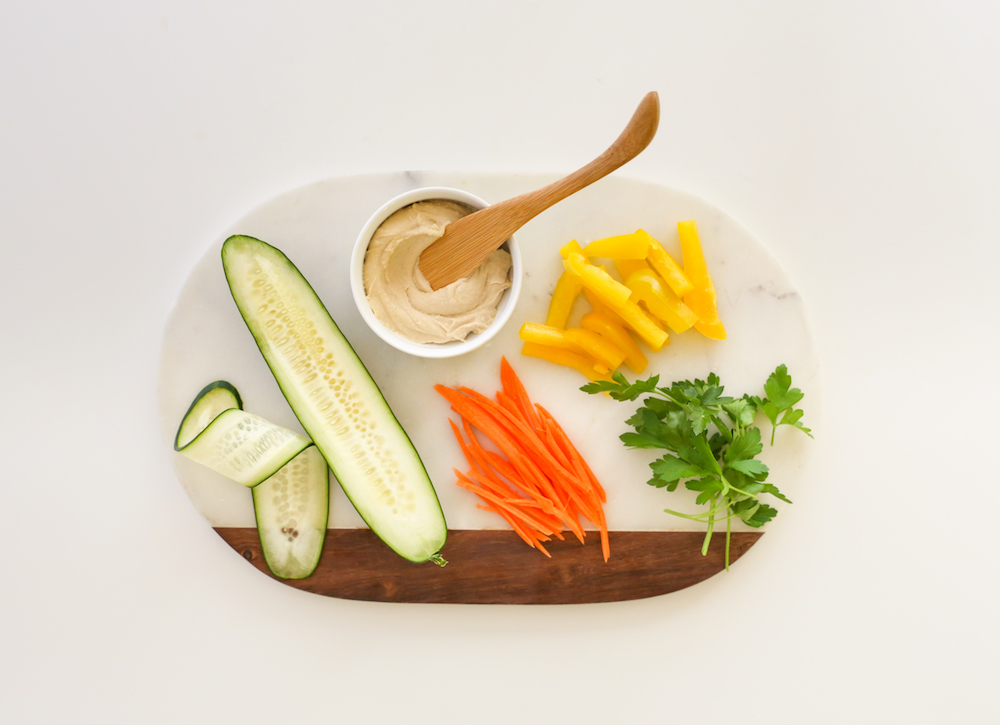 Ingredients
Cucumbers
Hummus
Shredded carrots
Sliced bell pepper
Fresh parsley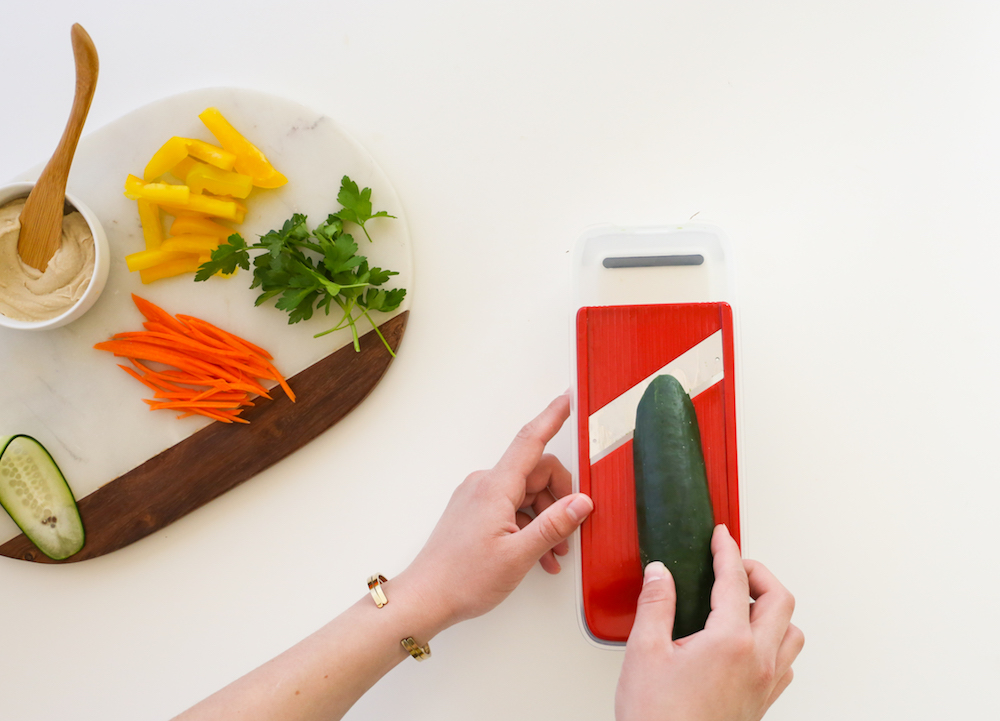 Directions
Cut your cucumber in half, then using a mandolin or vegetable peeler, slice the cucumber into thin strips. Lay the strips of cucumber on paper towels to absorb some of the moisture—the hummus won't stick otherwise!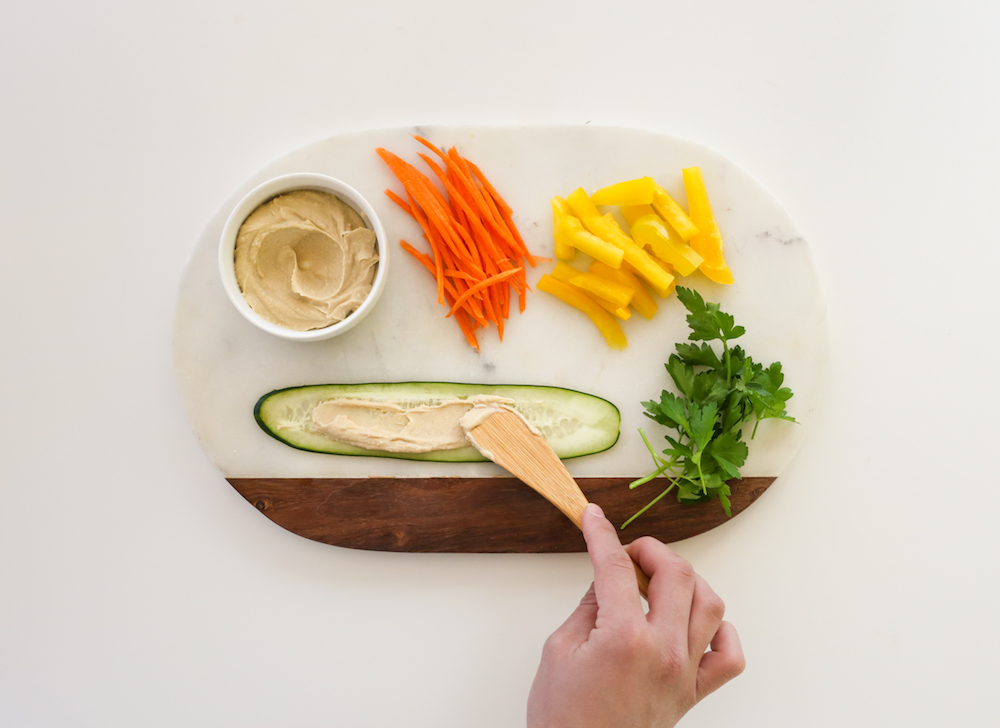 Spread a thin layer of hummus on the cucumber slice.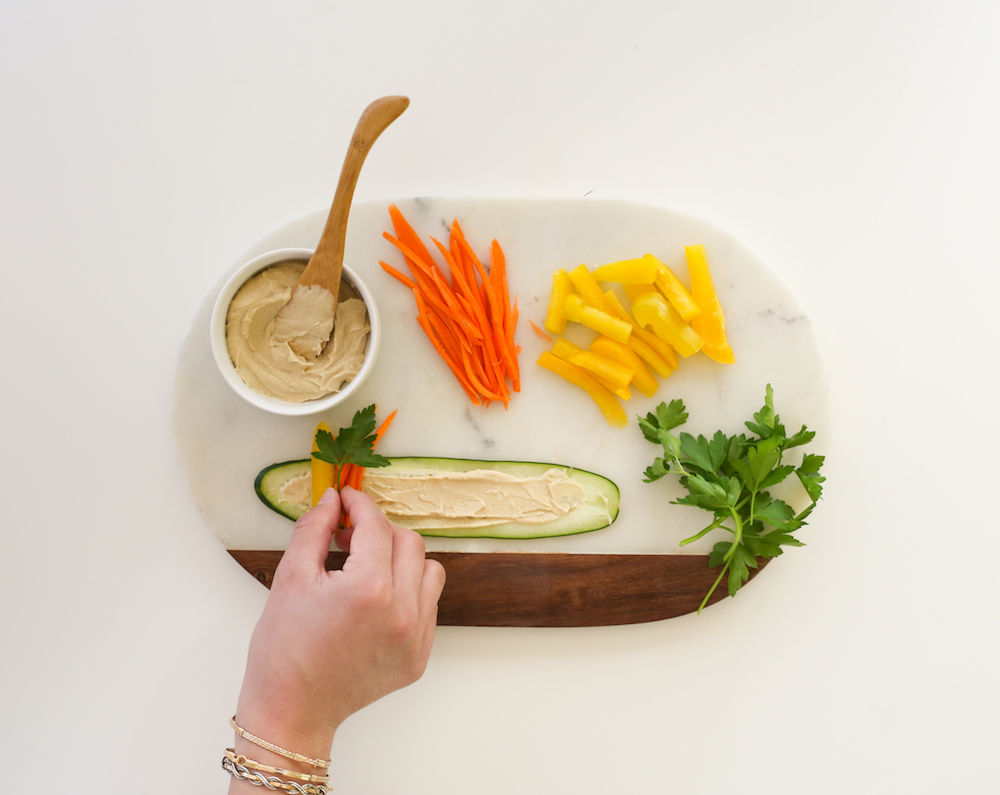 On one end, lay the carrots, bell peppers, and parsley. Then, roll up the cucumbers.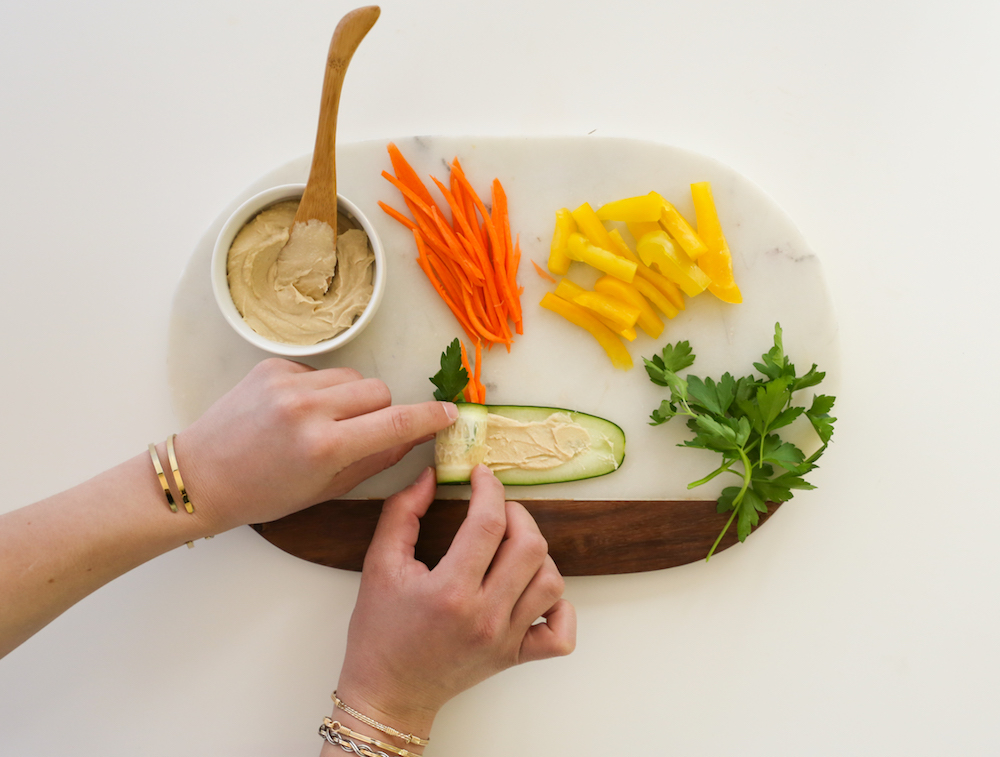 And it's as simple as that—tastes as pretty as it looks, too! Look out for more ways to make your raw veggies into fun snacks in the upcoming weeks. Can't wait? Check out some of our other midday snack ideas for a pick-me-up!