We're excited to share this tasty recipe homemade by our very own Jonathan Gallego from Bay Club Financial District. He has shared some tasty recipes with us since March (see Plantains!), and we couldn't wait for more! These Coconut Flour Blueberry Muffins not only look and taste good but are also Keto.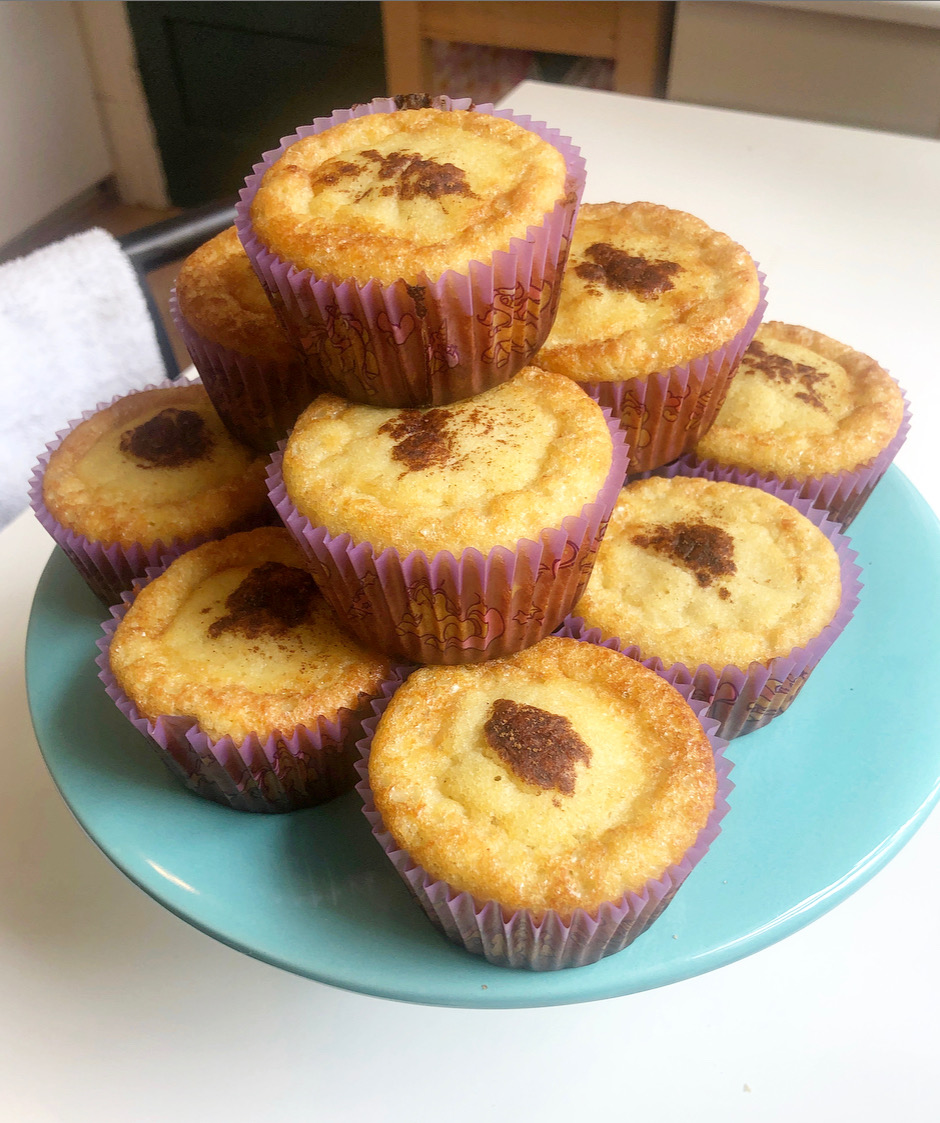 Keto Coconut Flour Blueberry Muffins
Ingredients
1 cup coconut flour
1/2 cup allulose
1 tbsp gluten-free baking powder
1/4 tsp sea salt (or up to 3/4 tsp for a savory cornbread taste)
10 large eggs (at room temperature – this is important!)
2/3 cup coconut oil (melted)
1 cup unsweetened coconut milk beverage (or any milk of choice)
1 tsp vanilla extract
3/4 cup blueberries
Cinnamon (optional for topping!)
Steps
Preheat the oven to 350 degrees F (177 degrees C). Line 10 muffin cups with parchment liners.
In a large bowl, stir together the coconut flour, erythritol, baking powder, and sea salt.
Make a well in the center of the dry ingredients. Add the eggs, coconut milk, coconut oil, and vanilla, whisk together in the well, then stir into the dry ingredients until completely incorporated. Gently fold in blueberries.
Spoon the batter evenly into the muffin cups. Bake for 20-30 minutes, until an inserted toothpick comes out clean and the top is springy. Optional, top with cinnamon!
Enjoy and let us know what you think in the comments!