We're all about mixing things up here at the Bay Club. We've brought you everything from Mint Mojito Coffee, to a Thai Salad lunch on the go in a mason jar, and many more twists on some of your favorite foods and beverages. But one of our favorites articles was uncommon smoothie ingredients that included delicious and healthy recipes for beets, frozen peas, and sweet potatoes. And oh boy, we couldn't wait to share some new ingredients we've blended in our smoothies this year—and loved!
Cauliflower has been a health trend for the past few years. We've replaced rice with it, pizza crust, and even gnocchi, but have you ever put it in a smoothie as a sub for ice? Cauliflower is high in fiber, and B-vitamins, and provides antioxidants and phytonutrients that have endless benefits. It's also great for maintaining and improving memory!
Edamame isn't just for an app before sushi anymore! This superfood is a source of soy protein, rich in fibers, antioxidants, and vitamin K, and sold frozen for an easy addition to your smoothie. So get to blending and let us know your thoughts!
Riced Cauliflower Berry Smoothie (serves 1)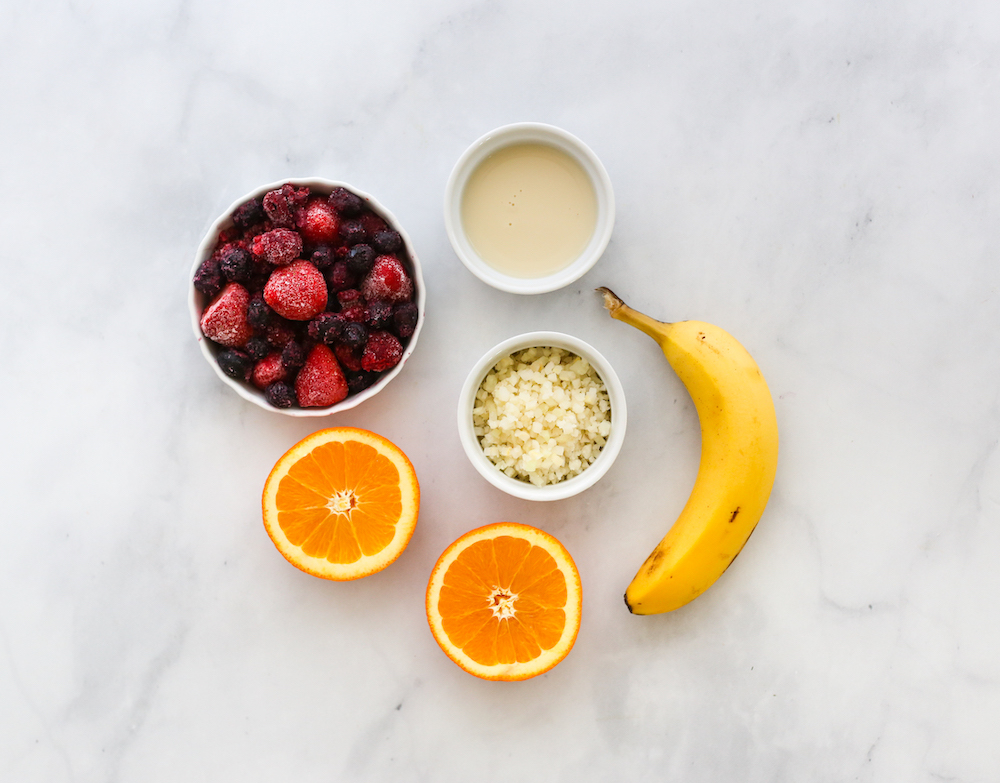 Ingredients
1/2 cup frozen riced cauliflower
1 1/2 cups frozen mixed berries (or berry of choice)
1/2 a medium-sized banana
1 cup unsweetened plant-based milk
1 small orange, peeled
Fresh berries for garnish
Instructions
Place all ingredients in a blender and blend until smooth. Add ice if needed.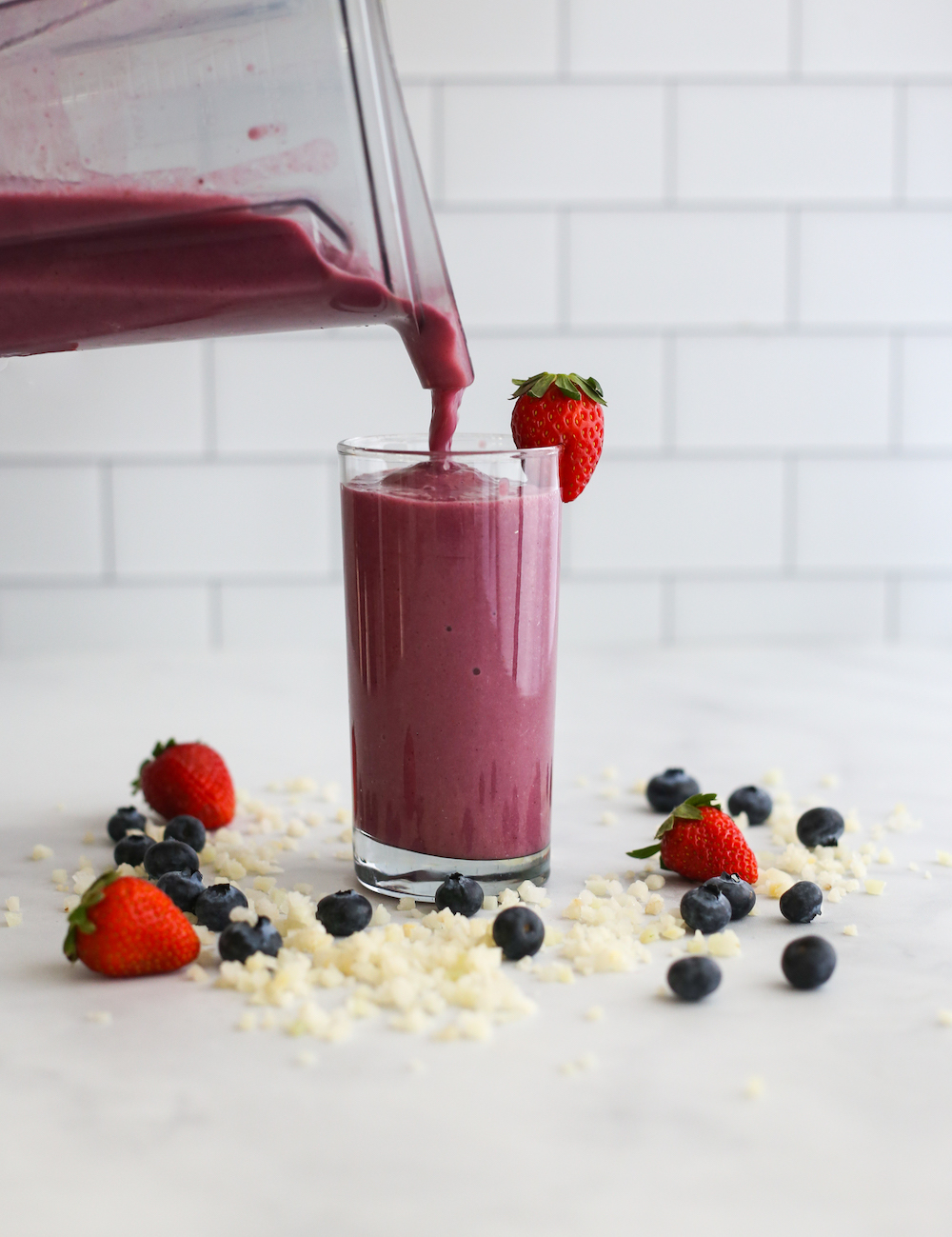 Pour into glasses, garnish with fresh berries and enjoy!
Tropical Edamame Smoothie (serves 1)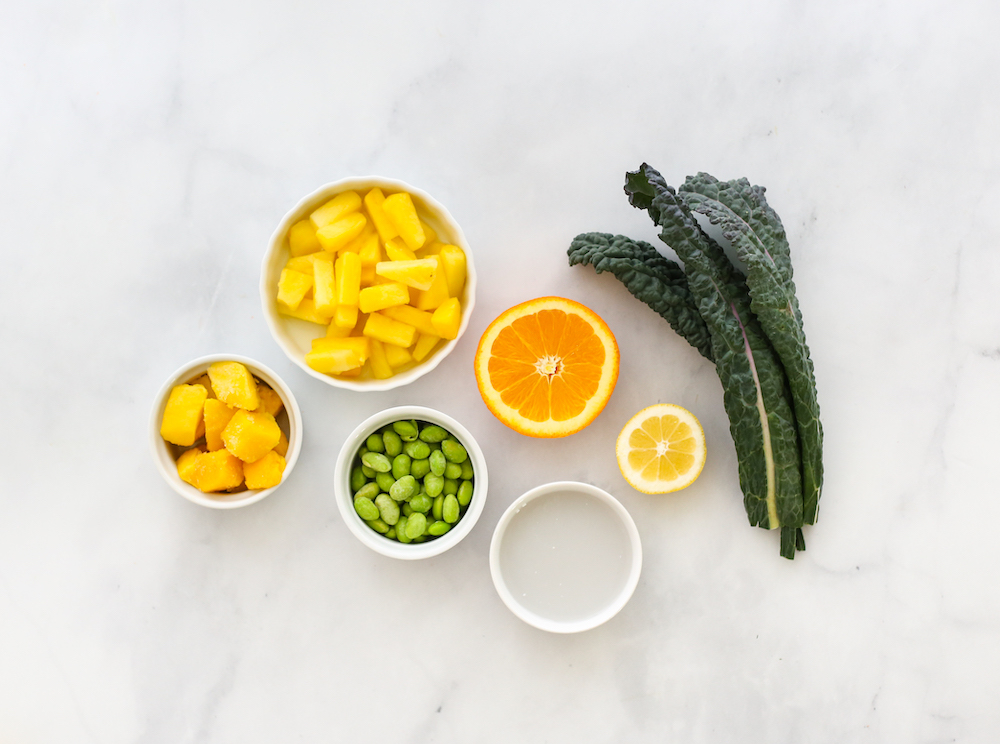 Ingredients
1/3 cup frozen edamame beans
1 cup frozen pineapple
1/3 cup frozen mango
1 cup kale
1 orange, peeled
2/3 cup coconut milk
Juice of 1 lemon
Coconut shavings for garnish
Lemon slice for garnish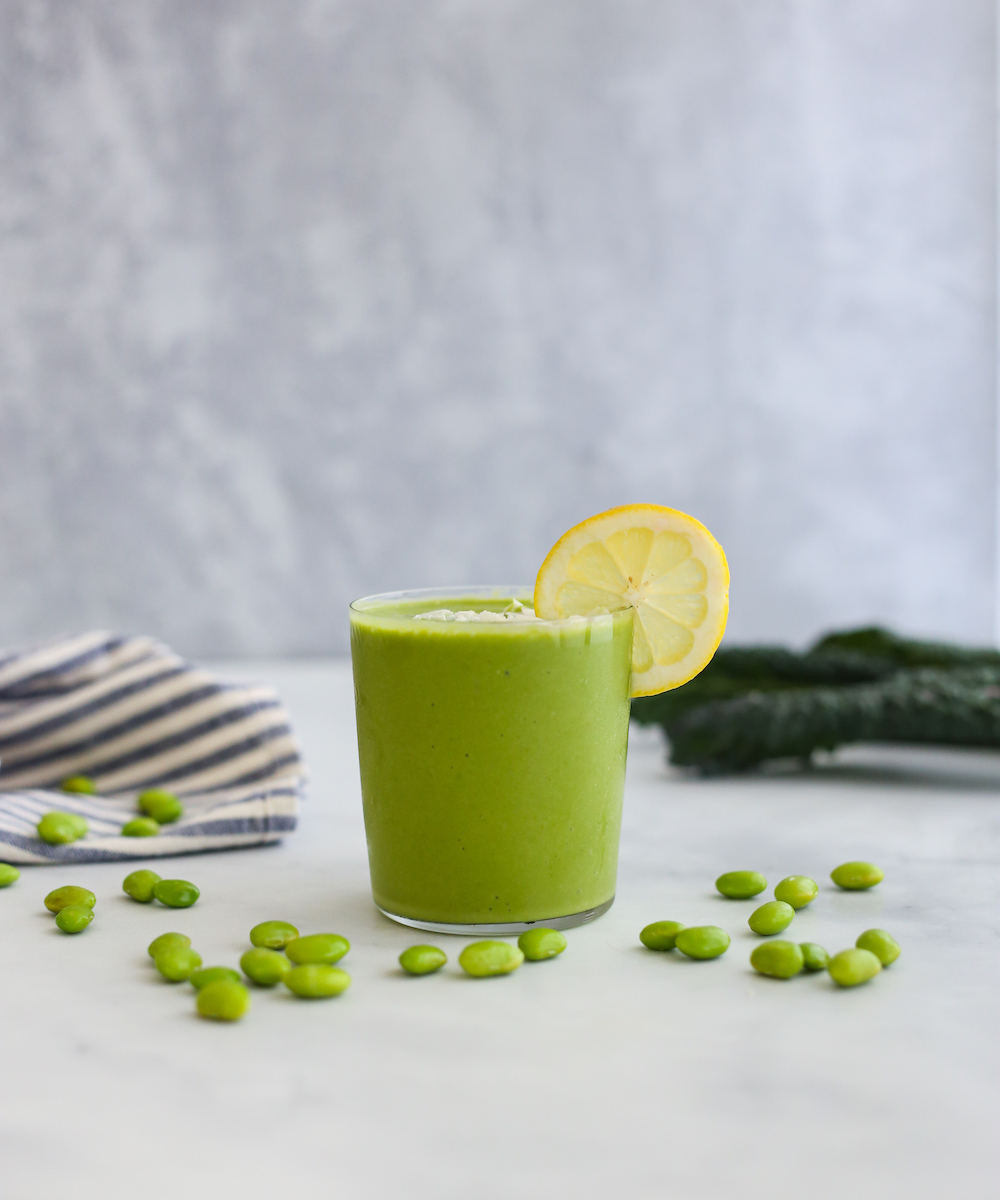 Instructions
Place kale, orange, and coconut milk into the blender and blend until smooth.
Add frozen fruit and edamame and blend until smooth.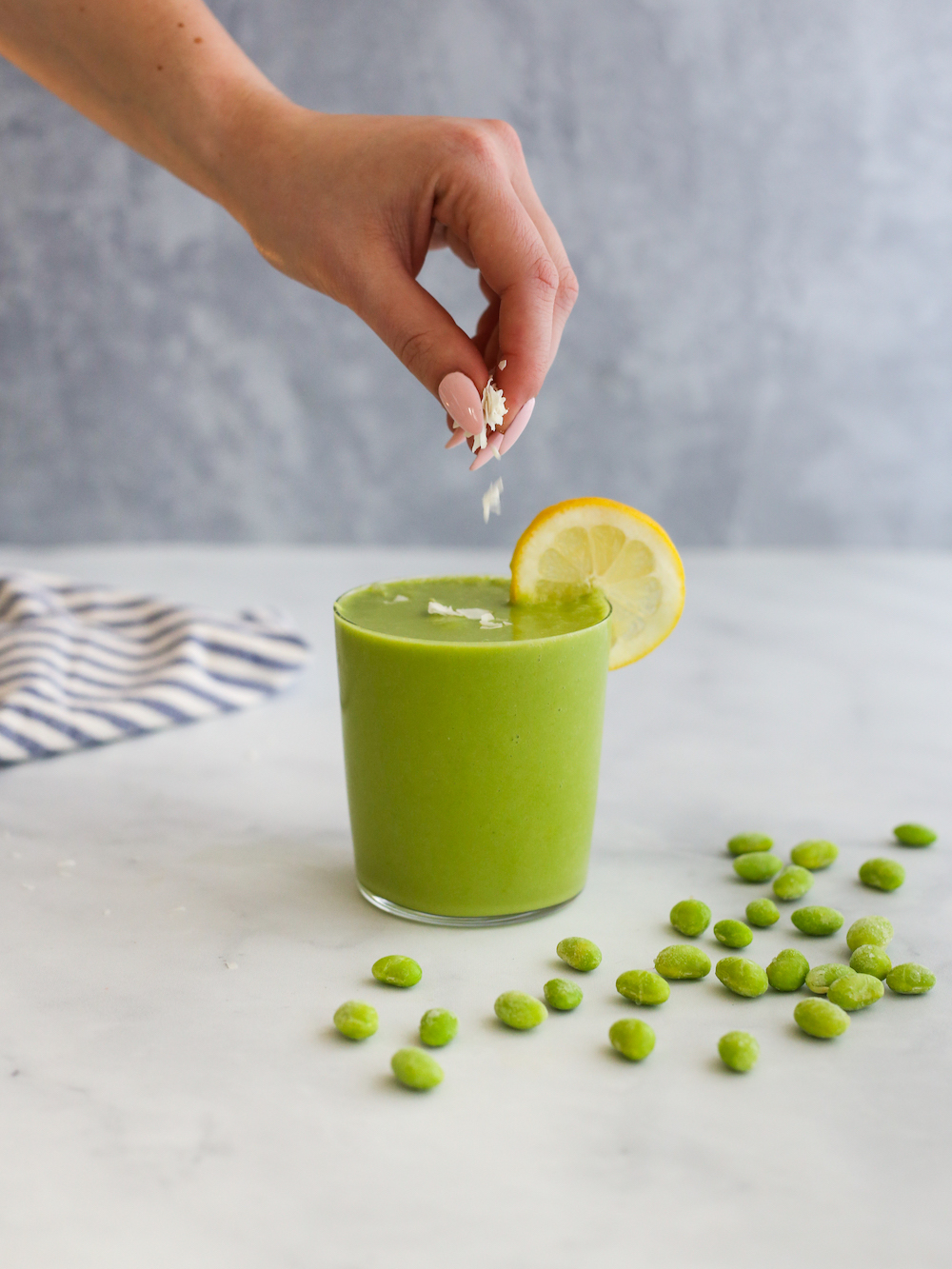 Pour into glasses, garnish with coconut shavings and a lemon slice and enjoy!
Follow us on Instagram for more tasty and healthy recipes!