You can stop searching now—we've found your go-to banana bread recipe. We talked to plant-based chef and educator Zuliya Khawaja, who's not only the mastermind behind the incredible account, Naturally Zuzu, but also a Bay Club Carmel Valley Zumba Instructor (yes, she's on our Live schedule!). This banana bread is healthy, tasty, and completely vegan. You know what they say—when life gives you ripe bananas, make banana bread!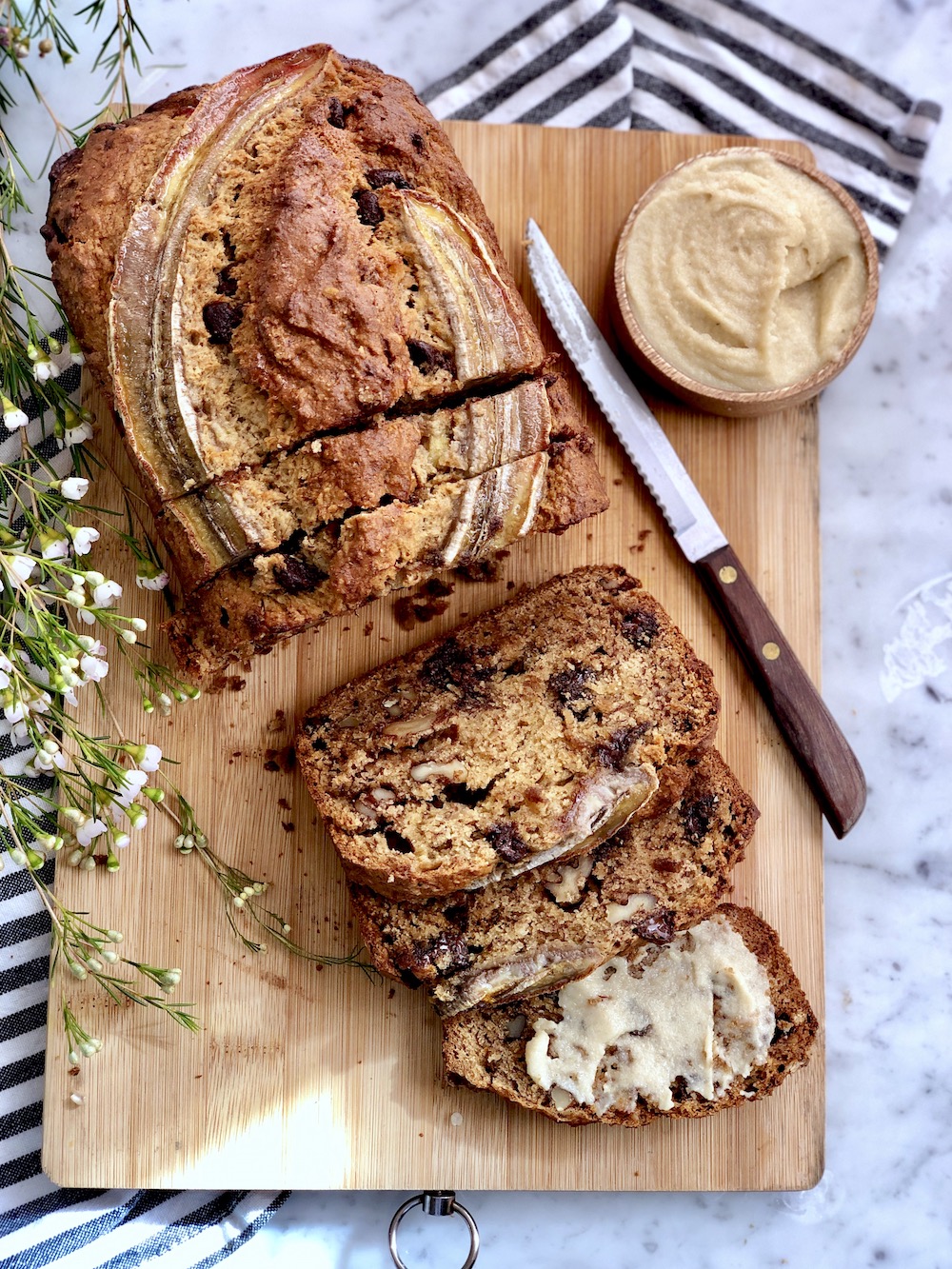 Best Vegan Banana Bread
Ingredients
1/2 cup melted coconut oil
2 cups whole wheat pastry flour
2 tablespoons ground flaxseed
3/4 cup sugar
1 teaspoon baking soda
1/4 teaspoon salt
1/3 cup unsweetened almond milk
1 1/3 cups mashed very ripe bananas (approximately 3 large bananas)
1 teaspoon pure vanilla extract
1/2 cup vegan chocolate chips
1/2 cup chopped walnuts
Directions
Preheat oven to 350 degrees.
Oil and flour a 9-by-5 inch loaf pan.
Sprinkle flaxseed over 1/3 cup almond milk. Let stand for few minutes and stir to combine.
In a large bowl, whisk together flour, sugar, baking soda, and salt. Stir in oil, almond milk, flaxseed mixture, bananas, and vanilla. Add the chocolate chips and walnuts and fold in gently. Pour the batter into a prepared loaf pan.
Bake until a toothpick inserted in center comes out clean (60 to 65 minutes). Let bread cool in pan for 15 minutes. Remove bread from pan and let cool completely on a wire rack.
All hail healthy foods—this is your month to shine! Follow along on Instagram and right here on One Lombard.