We're in for a few weeks or serious quality time with our little ones. But, sometimes we need a little me time while the kiddos find something to keep them busy.  So what's our favorite way to do that, a craft project of course! And what's better than a super doable, cute DIY that tastes good, too? We've got two animal-themed dessert options that will be the chimpion (pun intended!) of your kid activities. No food-decor expertise is needed!
Sheep S'mores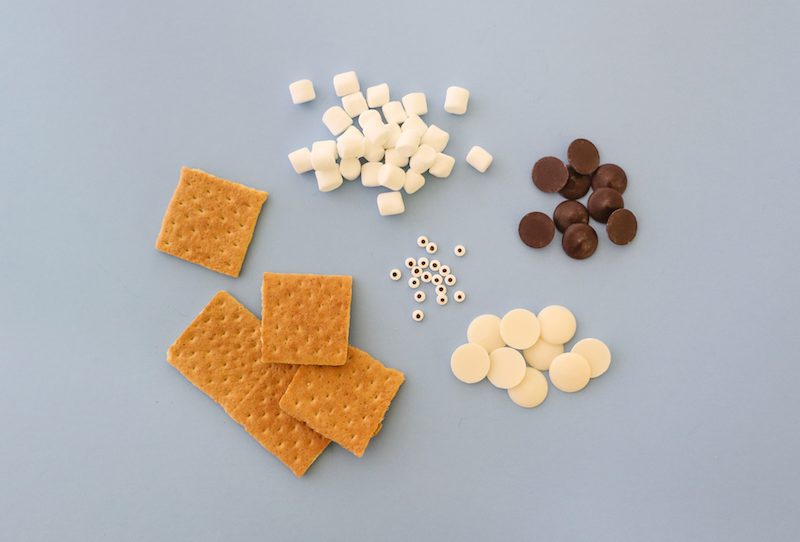 Ingredients
Graham crackers
White chocolate
Chocolate discs
Mini marshmallows
Candy eyeballs
Directions
Melt white chocolate in a microwave or on the stove in a double boiler.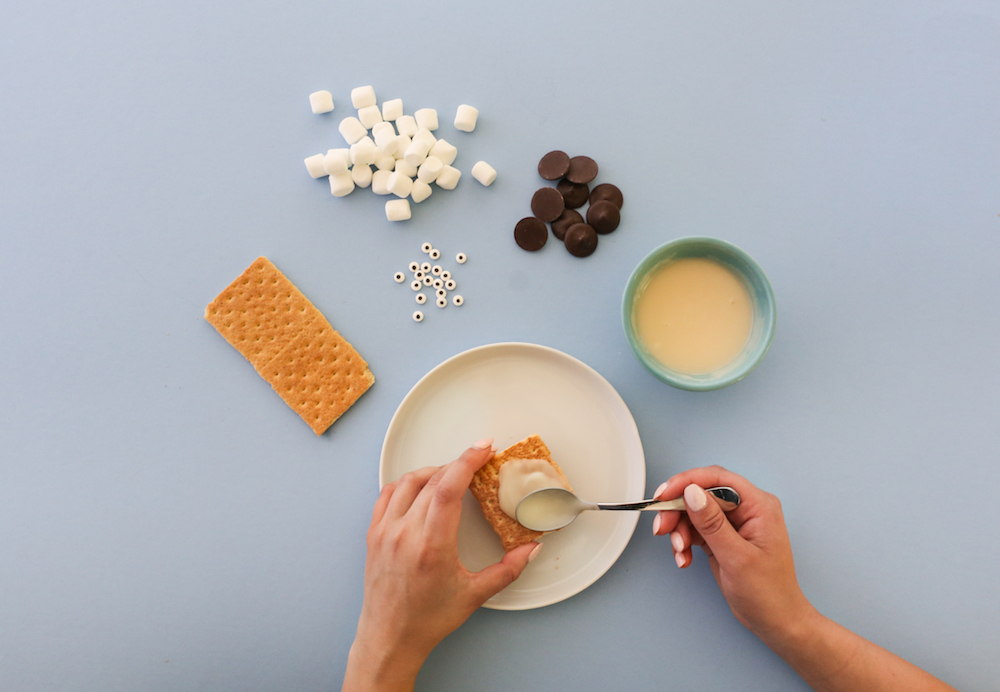 Spread melted white chocolate on 1/2 of a graham cracker (one square).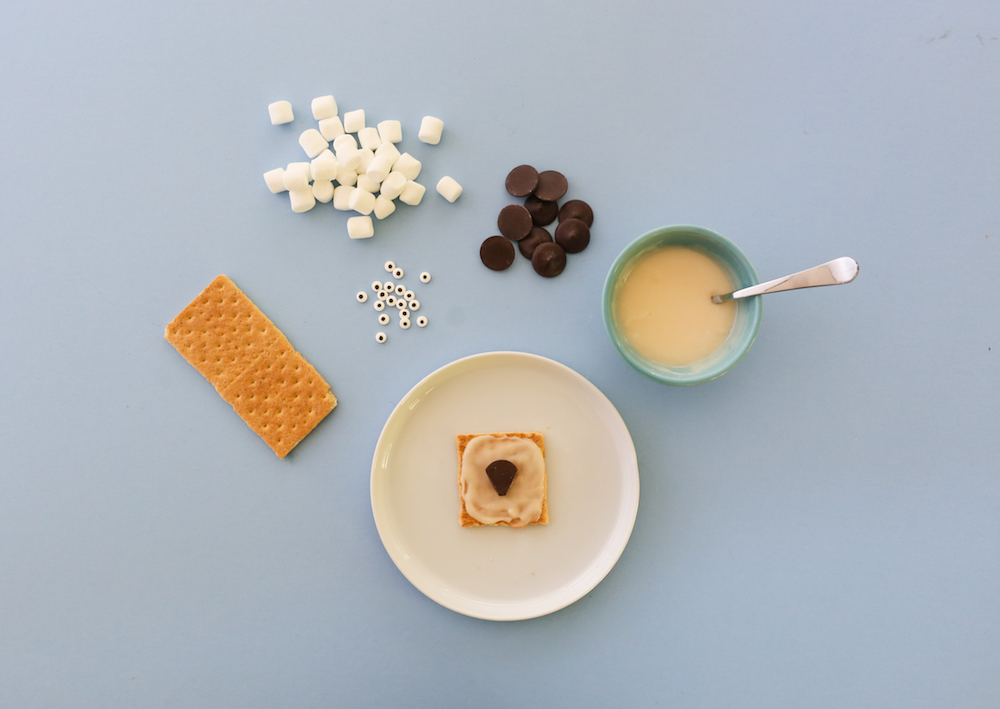 Chop off edges of the chocolate discs to make a triangle shape for the face, then place on top of the white chocolate in the middle of the graham cracker.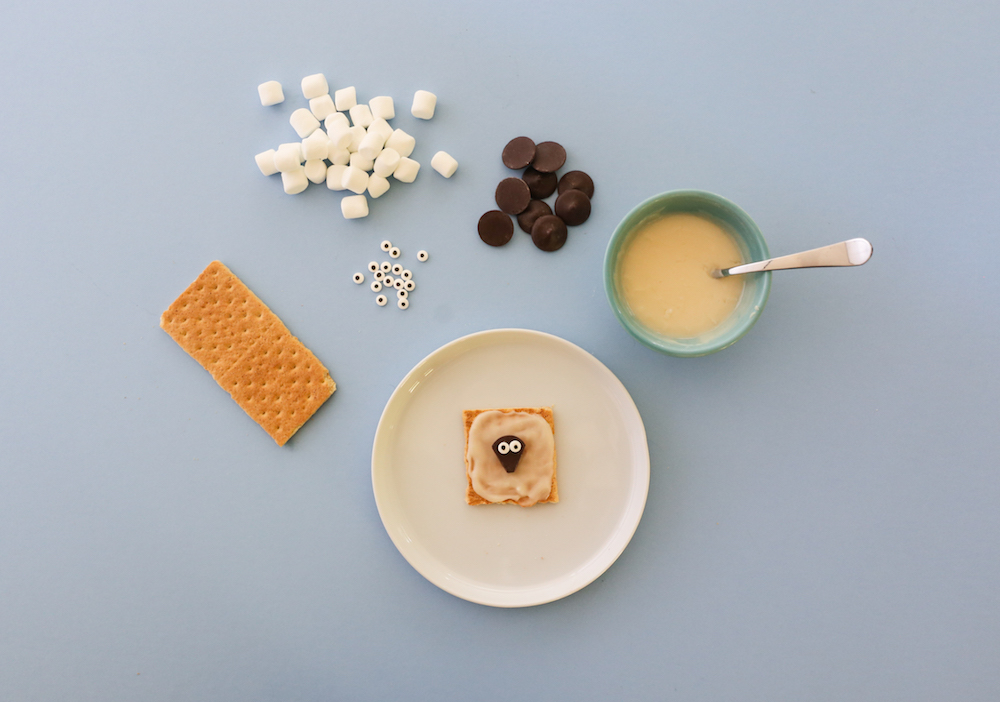 Attach candy eyeballs to the chocolate face, using the melted white chocolate as glue.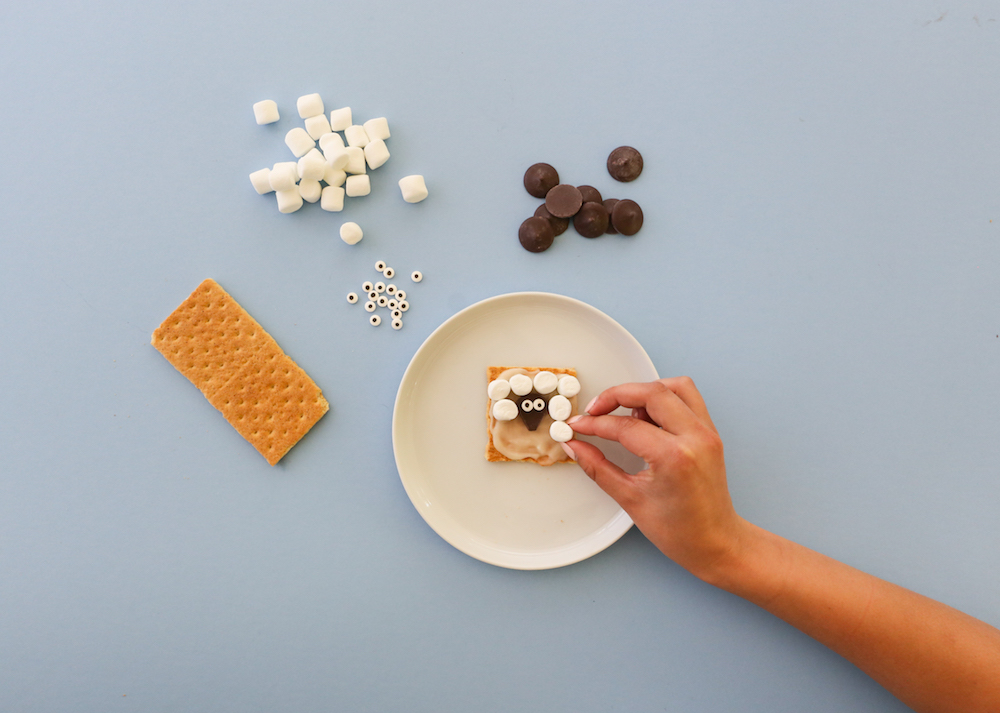 Place mini marshmallows around the face on the graham cracker. And it's sheep you can eat!
Monkey Oreo Pops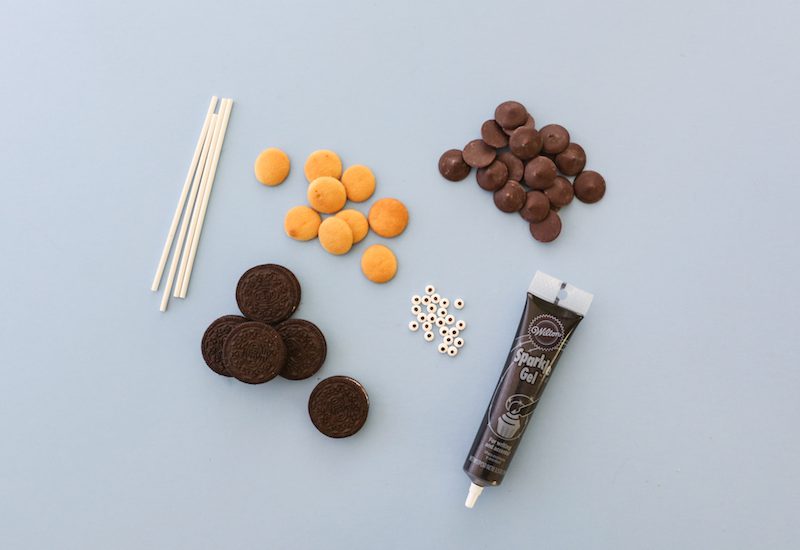 Ingredients
Oreos
Chocolate of your choice: Milk, semisweet, or dark
Mini Nilla Wafers
Candy eyeballs
Black frosting
Sticks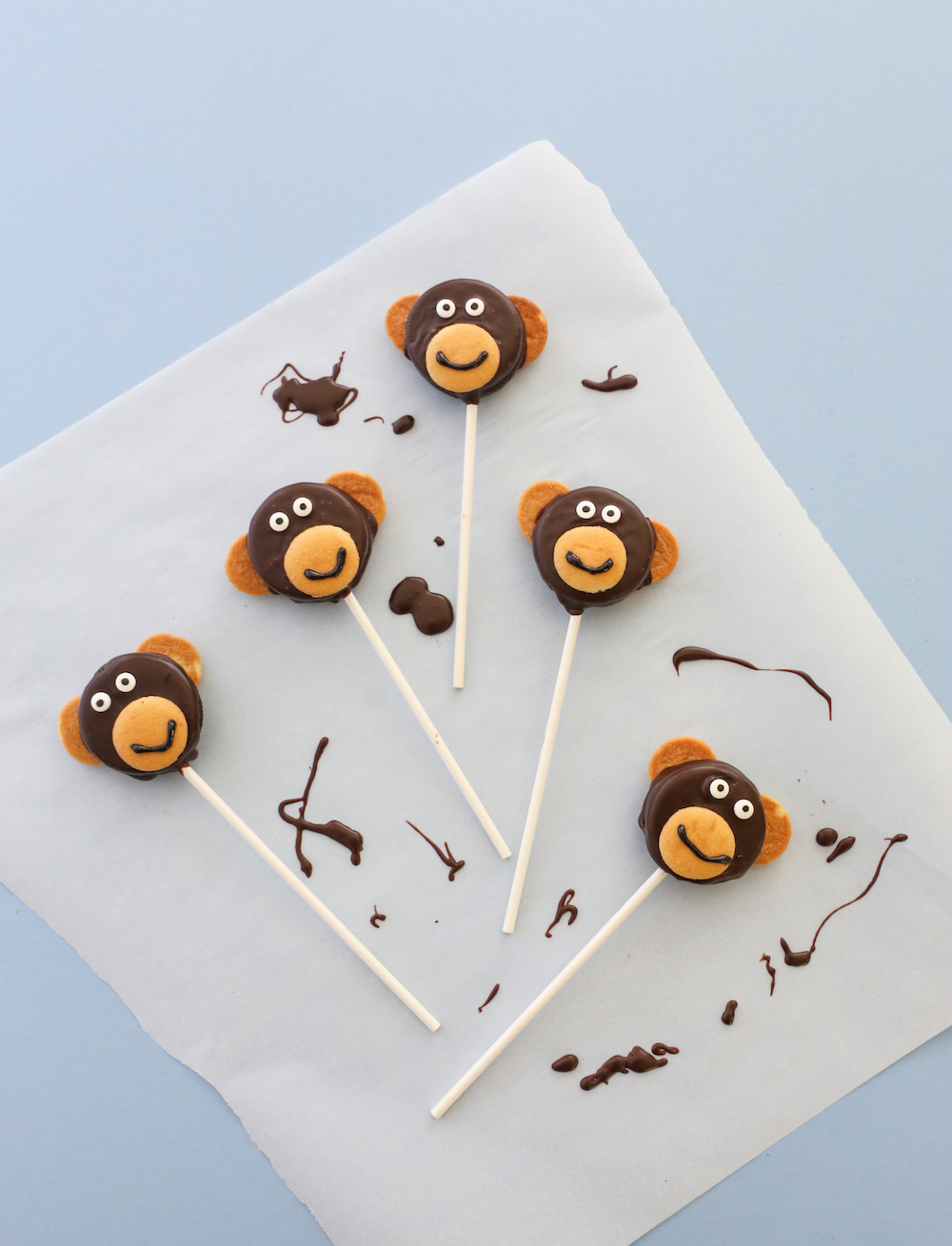 Directions
Melt chocolate in a microwave or on the stove in a double boiler.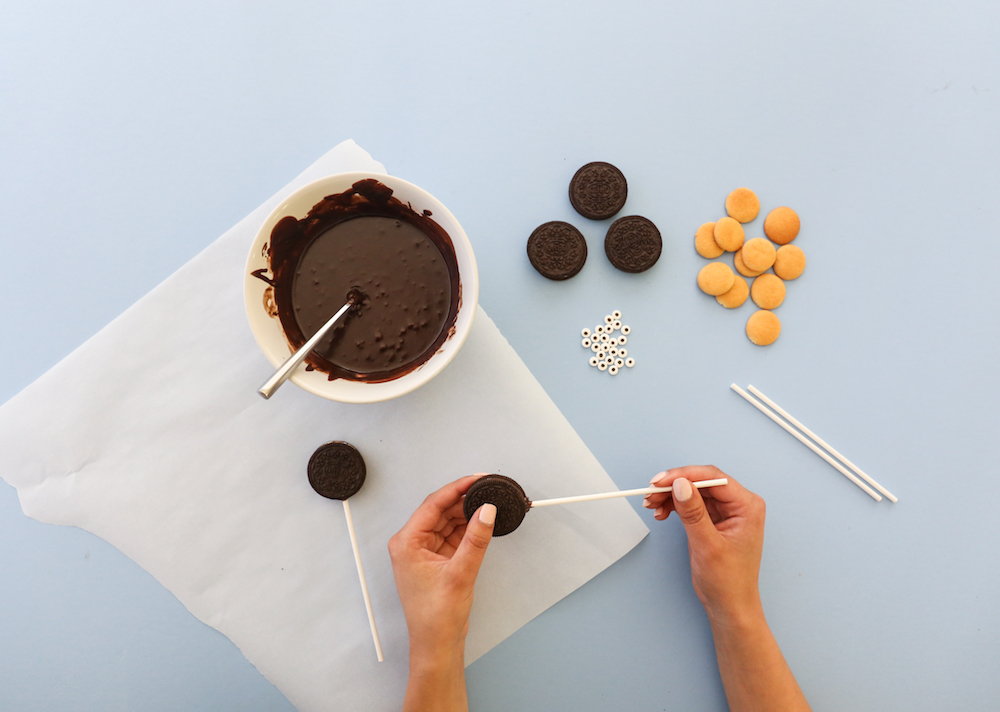 Dip a pop stick into the melted chocolate, then into the Oreo in the cream. Let the chocolate harden for 3-5 minutes.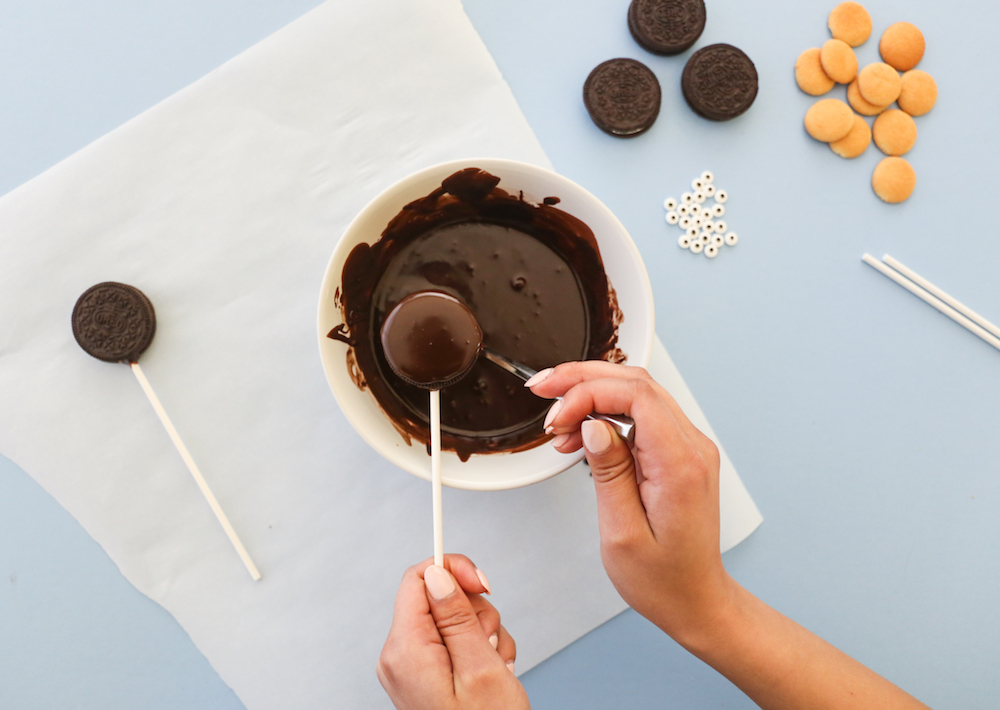 Dip the Oreo on the stick into the melted chocolate. Make sure both sides are coated.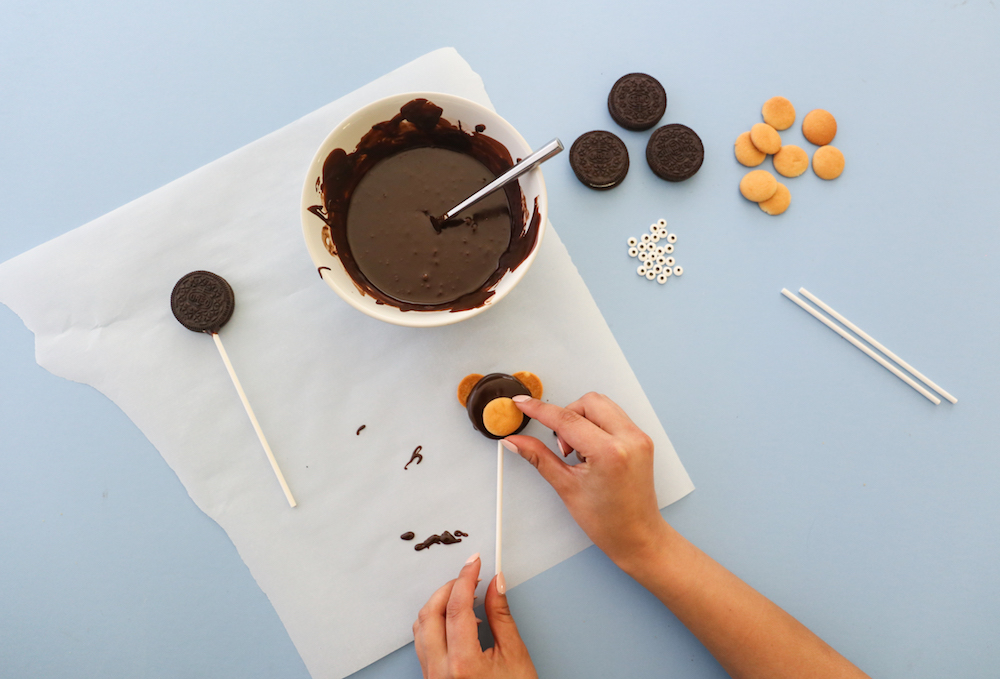 Attach two mini Nilla Wafers to the back side of the Oreo for the ears (as pictured) then set it down on a piece of parchment paper. Make sure the flat side of the wafers are being attached to the Oreo.
Place another Nilla Wafer on the front of the Oreo, close to the bottom edge, then attach candy eyes as shown.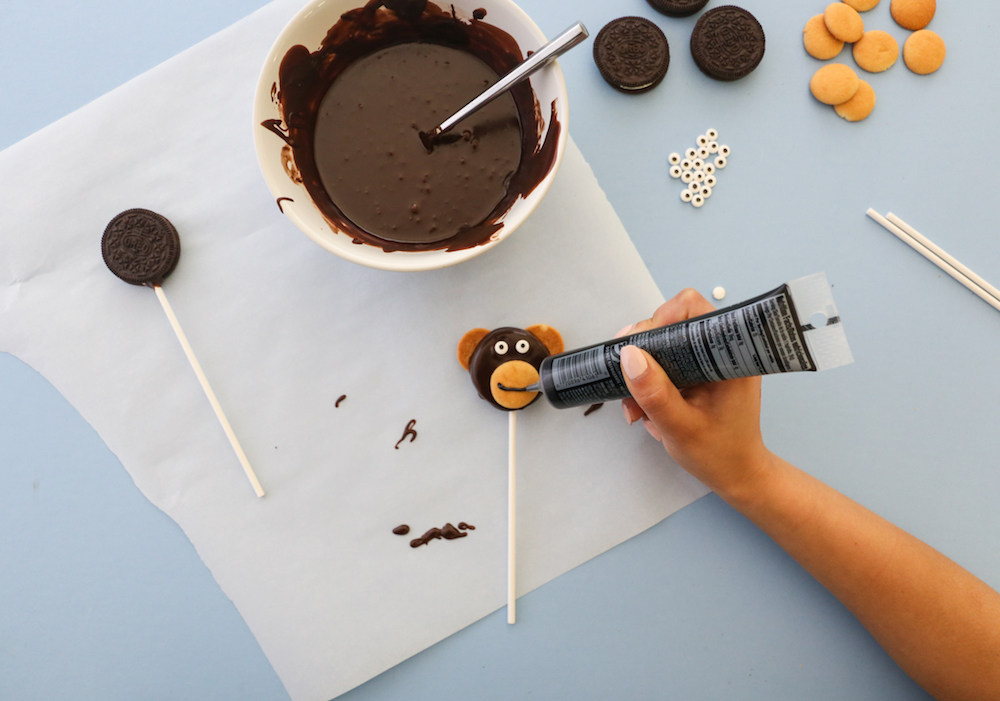 Draw a smile on the Nilla Wafer using the black frosting.
Let the chocolate harden for 10 minutes before removing from the parchment paper. And you have a Monkey that's almost too cute to eat. Almost.
Whether making these for a fun night in, or a movie night, this is the perfect treat for all. Look for more fun DIYs, recipes, and other activities on Instagram.