We have to admit something—we love sweet potatoes here at the Bay Club. If we're being honest, it might actually be a little more than love, maybe you could call it an obsession? They're not just delicious, but also come packed with healthy benefits like vitamins A, B, and C, antioxidants, and fiber.
So, we asked our associates for their favorite recipes in honor of March being Nutrition Month, and we saw an overwhelming amount of yummy sweet potato recipes that we had to share! Our first, and one of our favorites: Sweet potato lasagna. With the help from our Café Vida team, we recreated this dish, and boy, was everyone asking for seconds (and thirds!).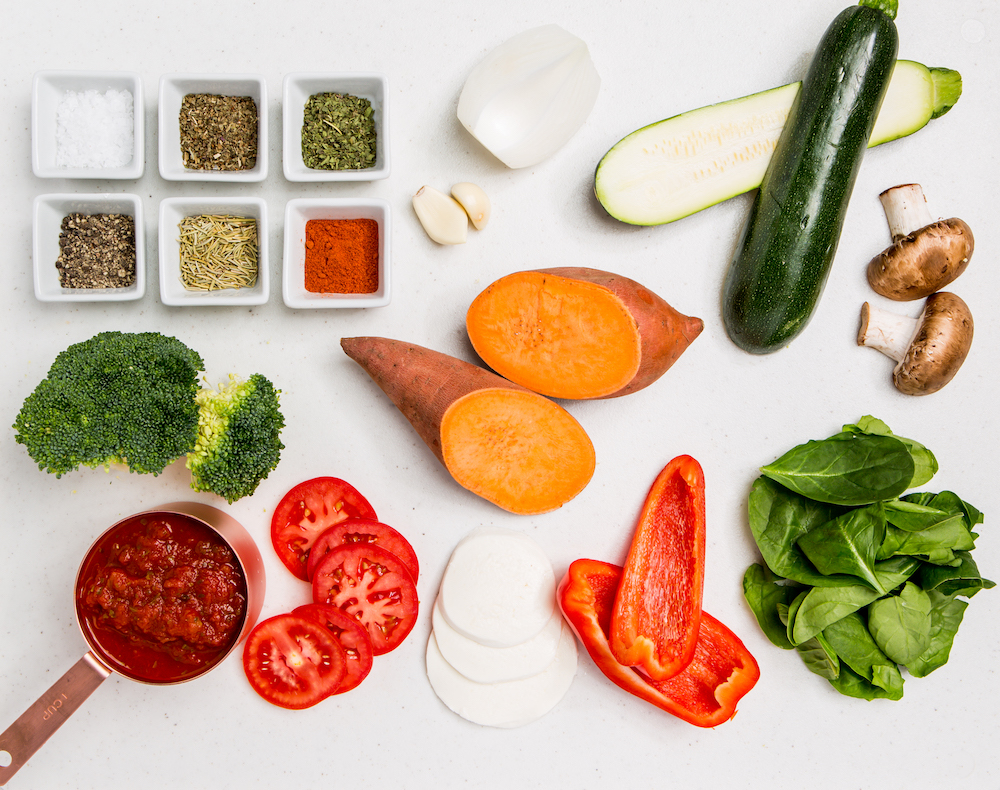 Ingredients
1/2 onion, chopped
2 cloves garlic, minced or pressed
4 oz mushrooms, sliced
1 cup broccoli florets, chopped
1 carrot, chopped
1 red bell pepper, seeded and chopped
1 pound ground turkey or tofu (We used turkey!)
3 medium sweet potatoes, cooked and mashed
3 cups fresh spinach
2 jars pasta sauce
1/2 tsp cayenne pepper
1 tsp dried oregano
1 tsp dried basil
1 tsp dried oregano
1 tsp dried rosemary
2 large zucchinis (to make the lasagna noodles)
6 roma tomatoes, thinly sliced
Ricotta/mozzarella (to your taste)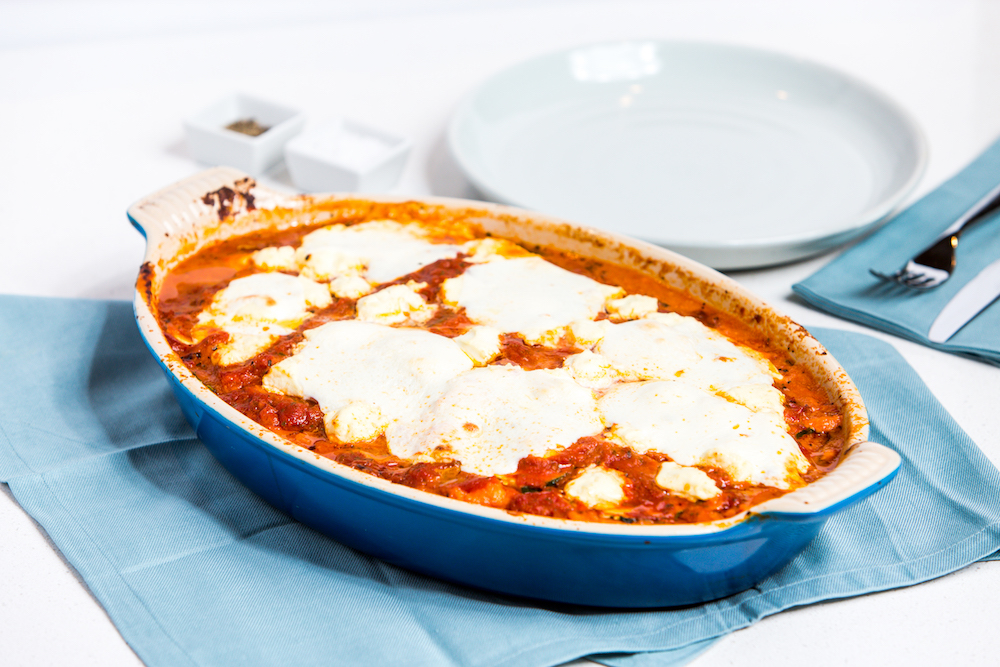 Directions
Preheat oven to 400° F.
Sauté the onion and garlic on high heat for 3 minutes in a wok or nonstick pan. Add the mushrooms and sauté until cooked. Remove them to a large bowl with a slotted spoon to drain liquid. Keep the liquid from the mushrooms in the pan.
Sauté the broccoli and carrots for 5 minutes and add to the mushroom bowl. Sauté the peppers until just beginning to soften. Add them to them to the vegetable bowl.
Mandolin or cut zucchini lengthwise to about 4 cm thick noodles and sauté lightly.
Cook the ground turkey until browned and break it up directly in the vegetable bowl. Add spices to the vegetable bowl and combine.
Cover the bottom of a 9×13 inch casserole with a layer of sauce. Add a layer of zucchini and cover the zucchinis with sauce. 
Spread the vegetable mixture over the sauced zucchinis. Cover with another layer of zucchini and another dressing of sauce. Add the spinach to the second layer of sauced zucchinis.
Cover the spinach with the mashed sweet potatoes. Add another layer of sauce, the final layer of zucchini, and a last topping of sauce.
Add Ricotta/Mozzarella to your layers as desired.
Cover with foil and bake in the oven for 45 minutes. Let sit for 15 minutes before serving.
Stay tuned for our other sweet potato recipes all month long!