As spring (almost) officially makes its entrance, we've been feeling a little nostalgic for all the things we love about the wintery months. Chilly weather and chapped lips aside, some of our favorite things really shine in winter, including all kinds of citrus. So we decided to preserve the colors, flavors, and benefits of our favorite oranges, grapefruits, and lemons—oh my!—so we can enjoy them for the months to come in the form of delicious drinks, alcoholic or non. Here are three ways you can easily preserve citrus.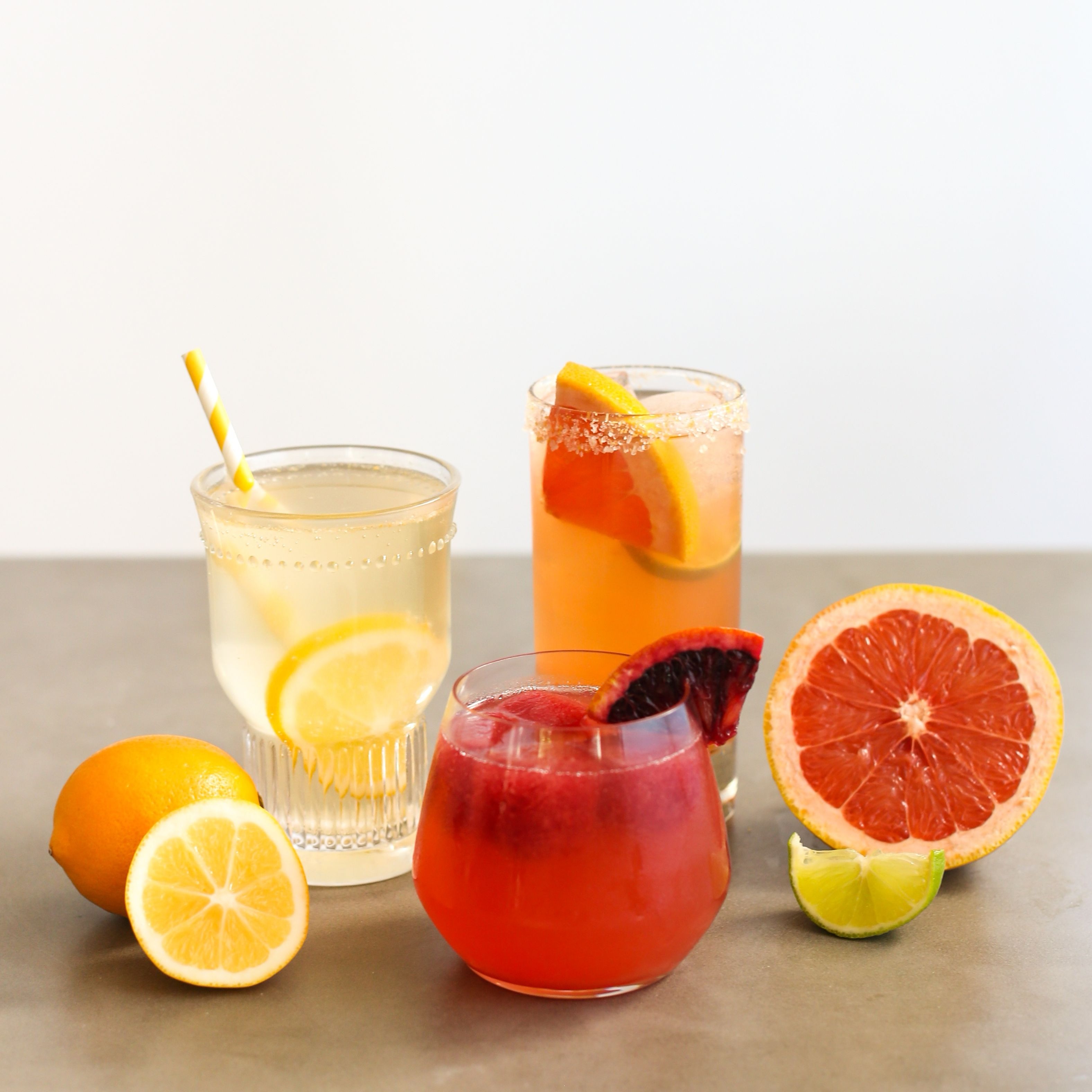 Meyer Lemon Shrub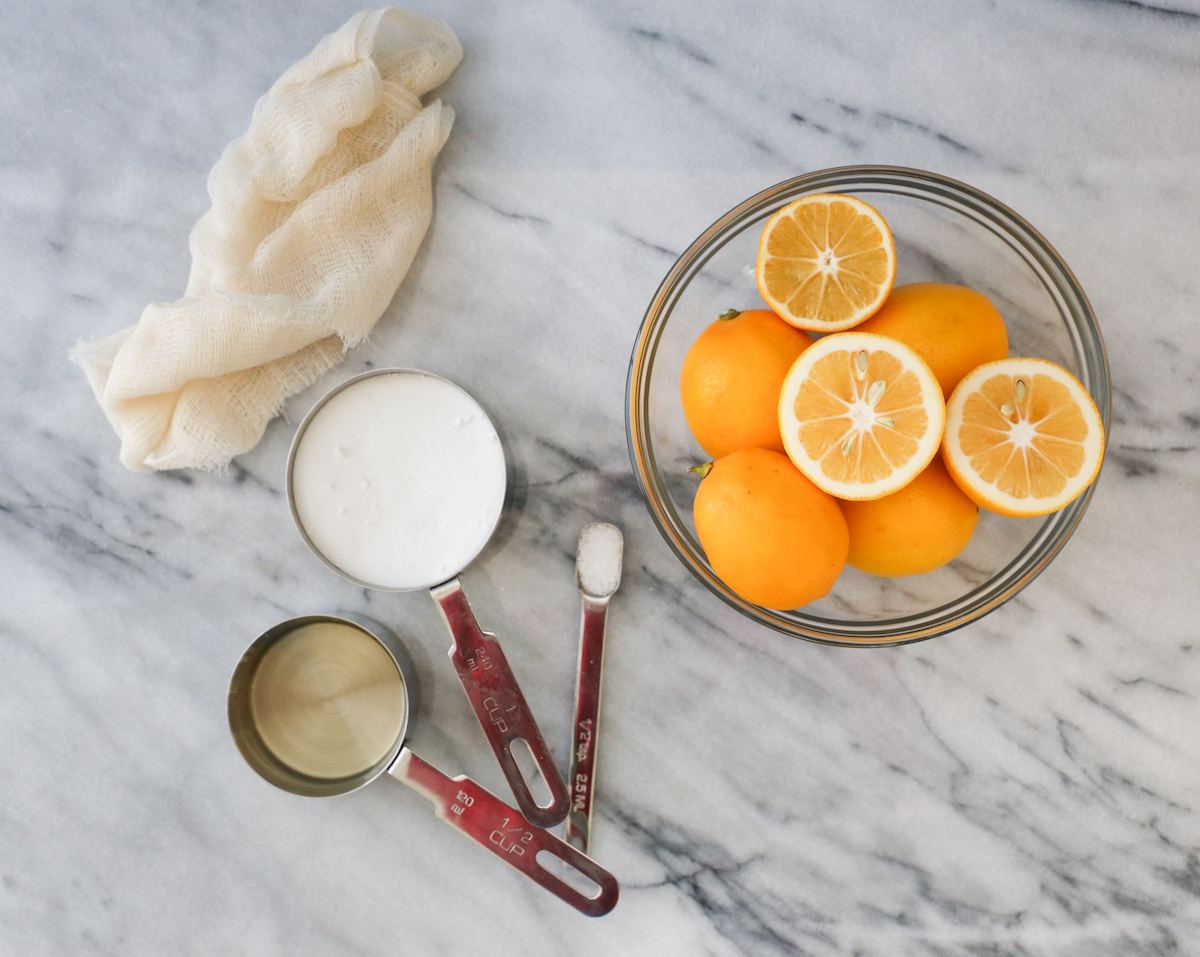 Ingredients
2 cups Meyer lemons, cut into eighths (4–5 lemons)
2 cups granulated sugar
1/2 tbsp kosher salt
2 cups white vinegar
Directions
Combine lemons, sugar, and salt in a large bowl.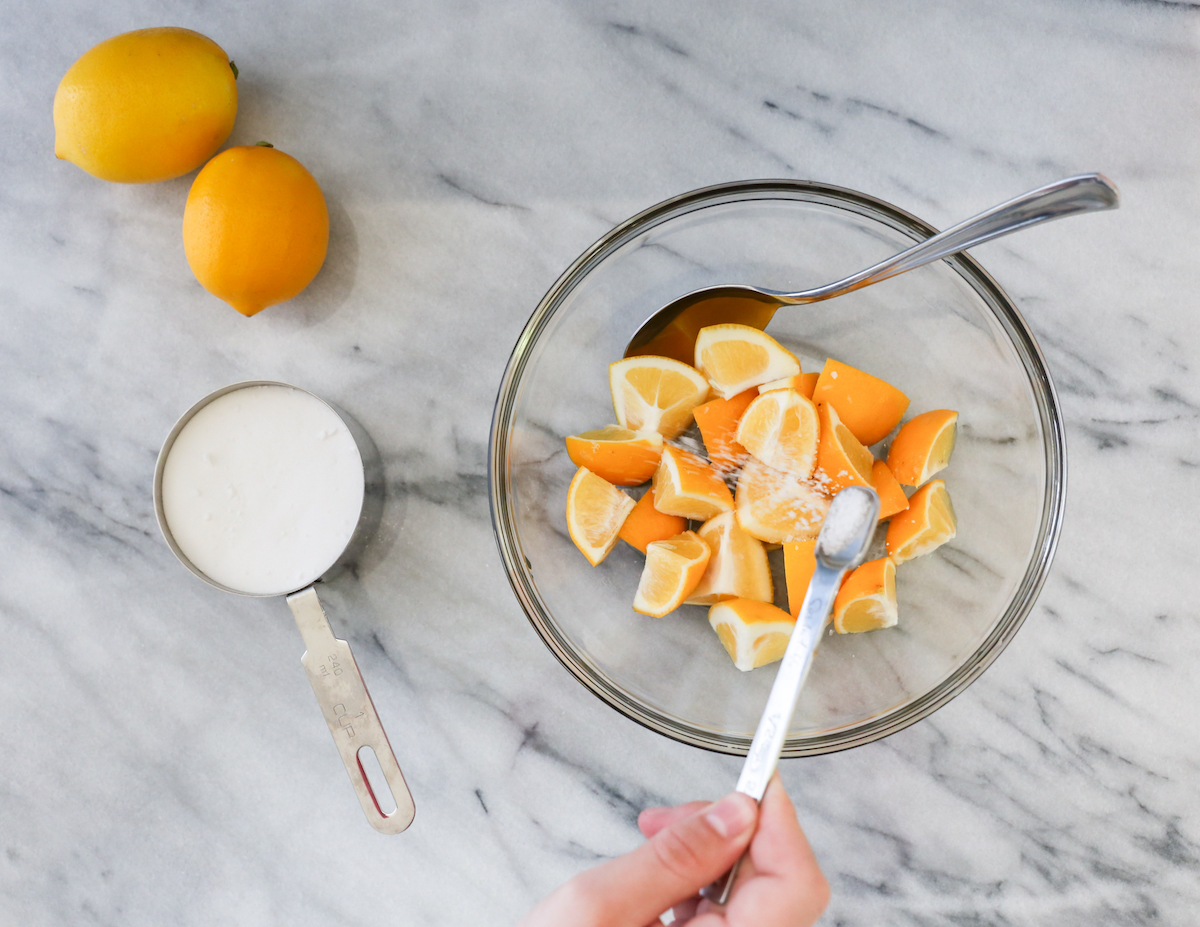 Mix well, and then let it sit at room temperature for 3 hours, stirring every 30 minutes, or so.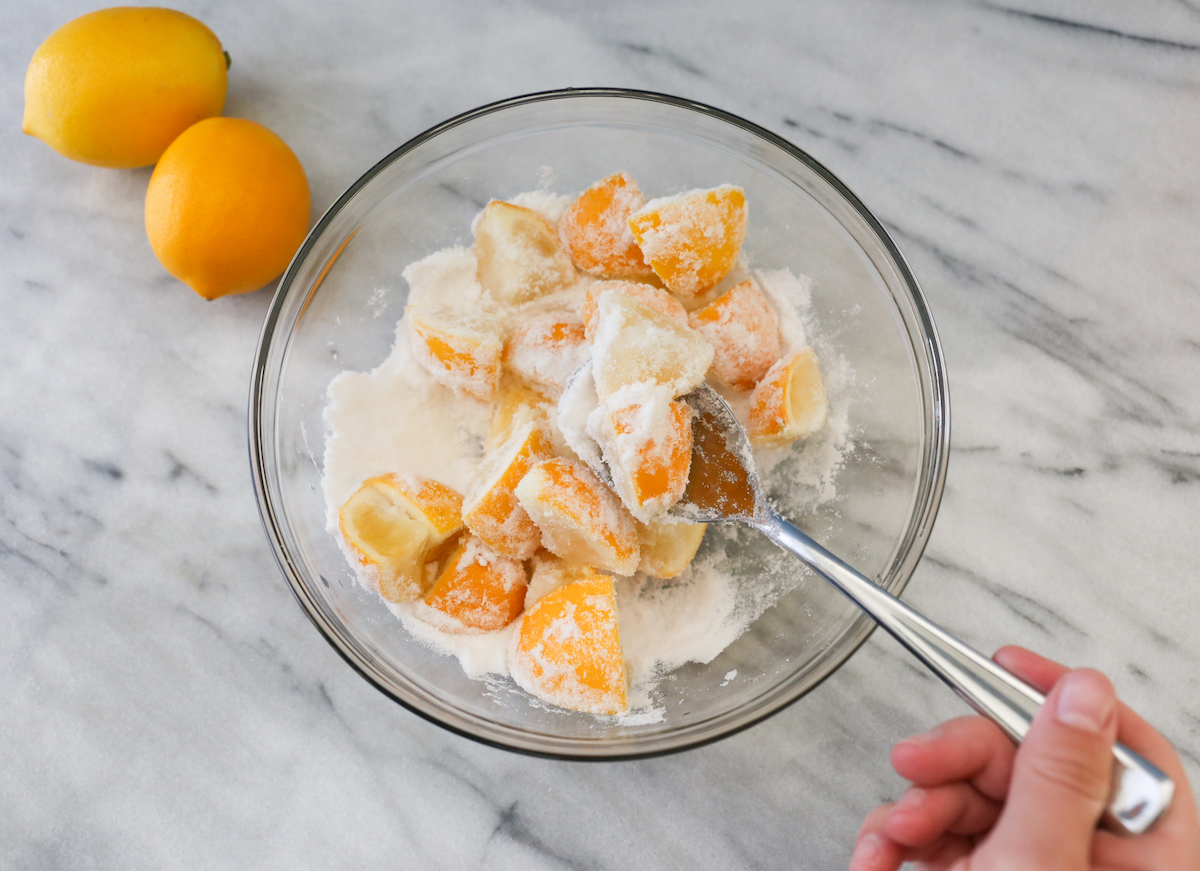 Refrigerate for 8 hours—a rich syrup should form.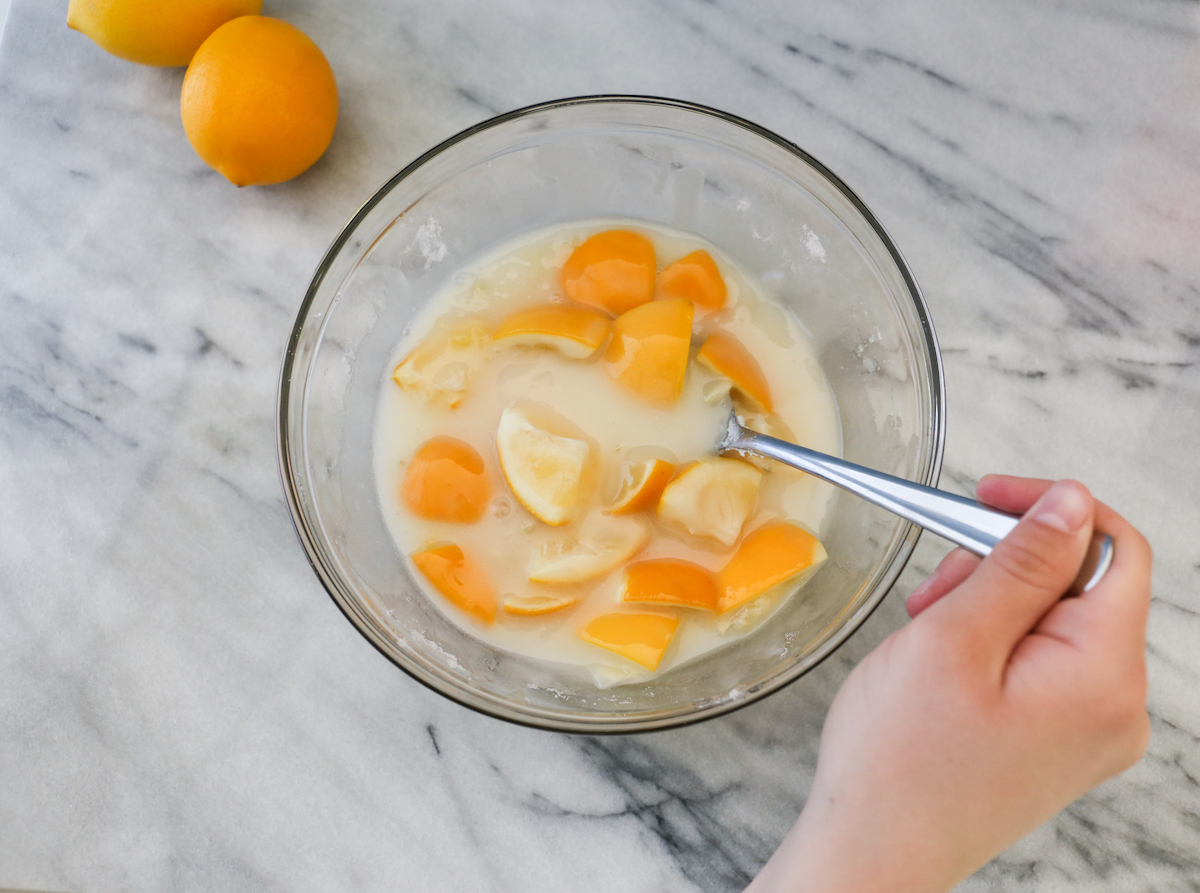 Add vinegar to dissolve any remaining sugar, and then let it sit for 24 hours covered in the fridge, stirring occasionally.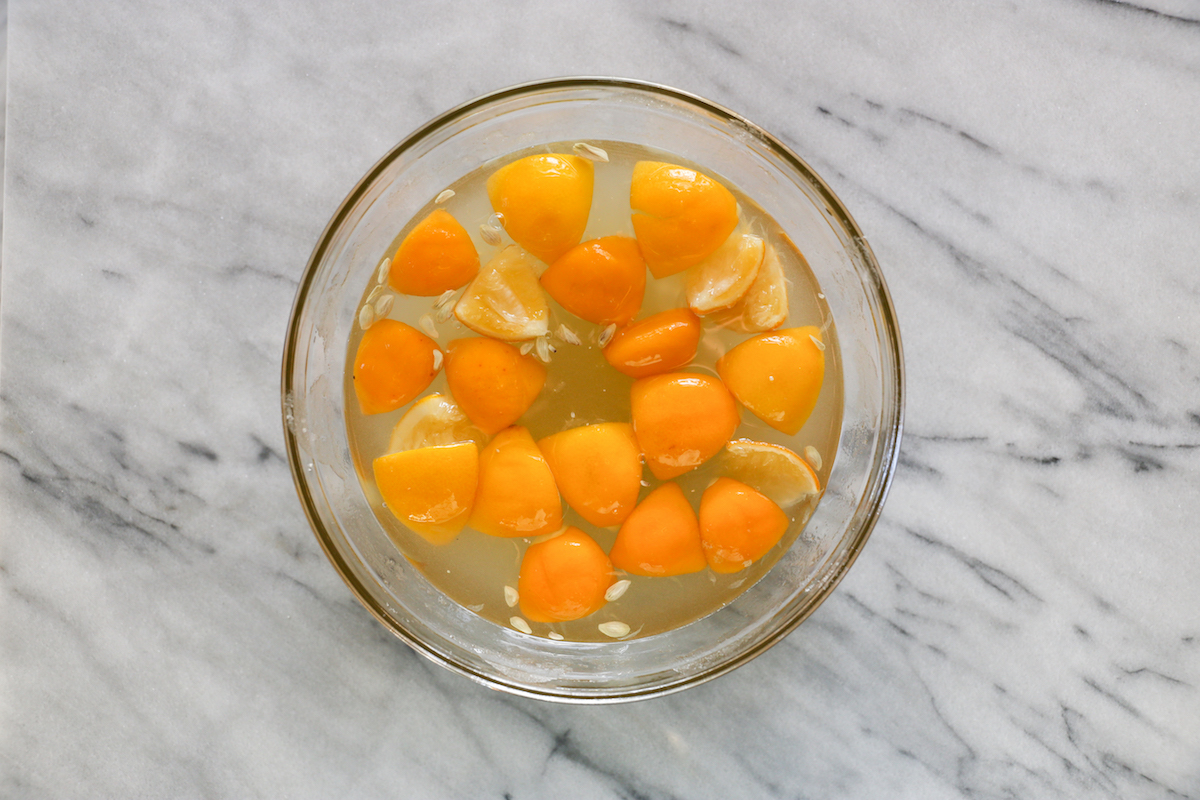 Strain the mixture through a cheesecloth and pour into bottles or jars.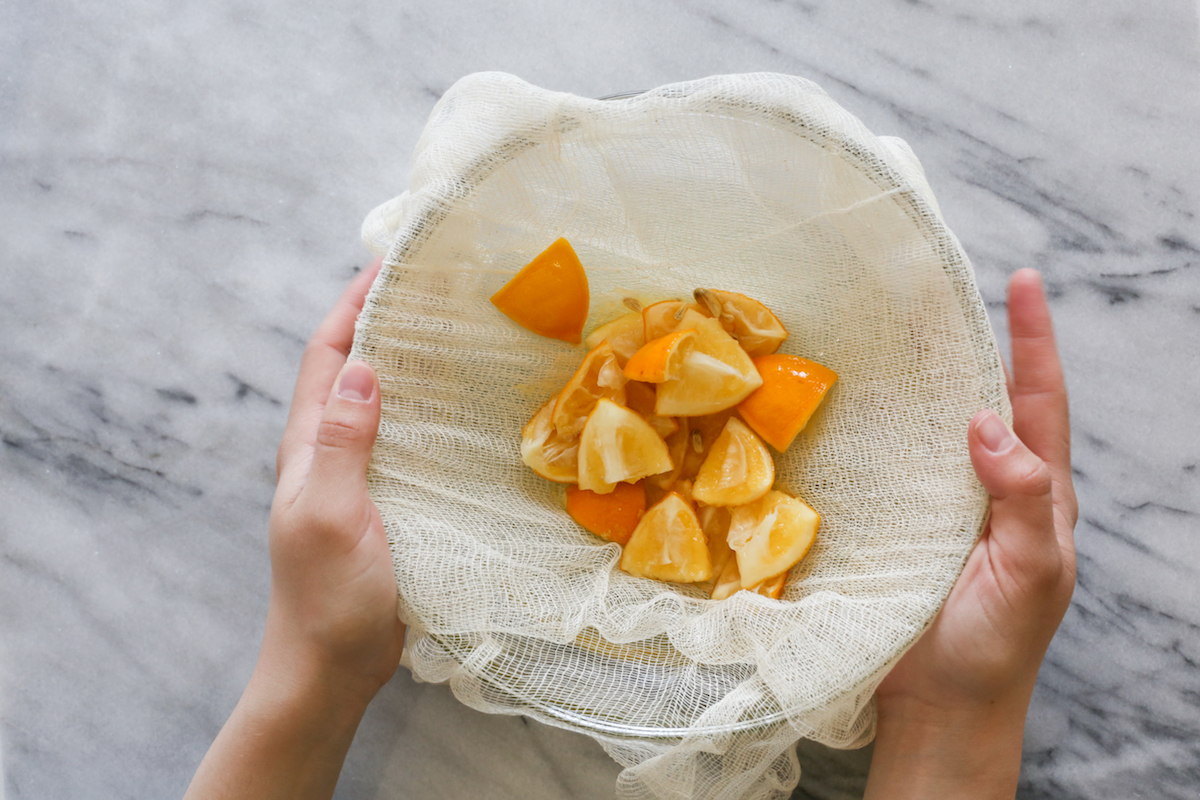 To make the perfect refreshing mocktail, mix one part shrub with three parts sparkling water or club soda. Garnish with a lemon and drink!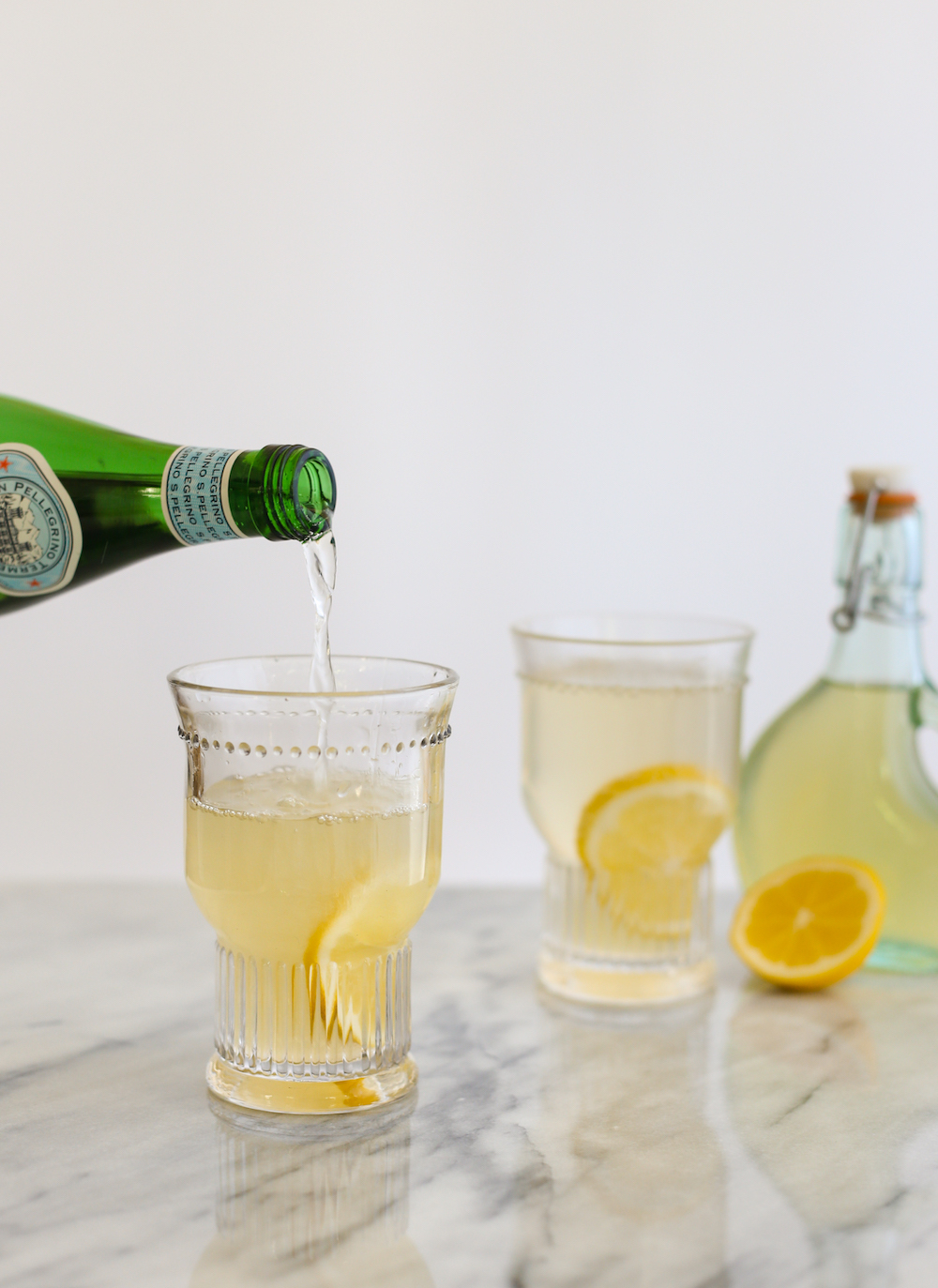 Grapefruit Salt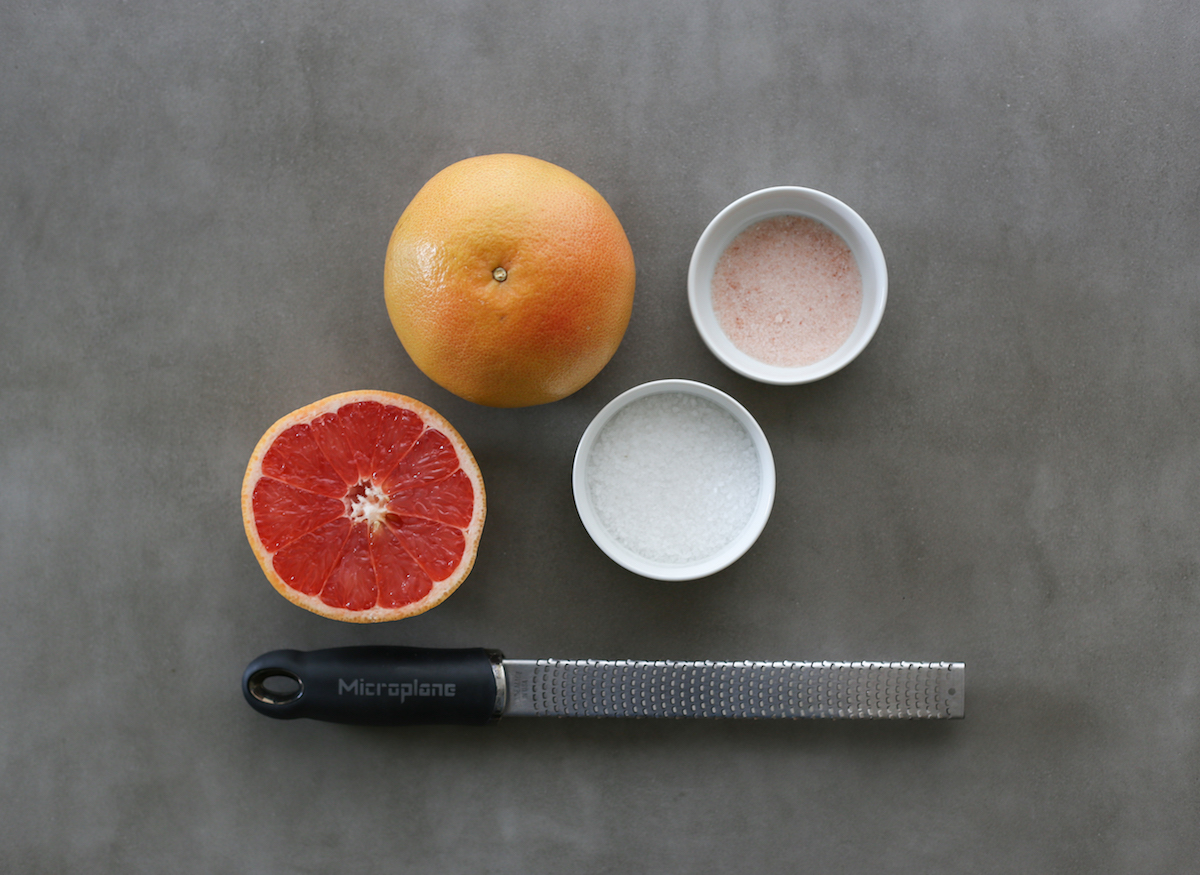 Ingredients
1 1/2 tbsp grapefruit zest (about 1 large grapefruit)
1/2 cup flaky sea salt
1/4 cup fine Himalayan pink salt
Directions
Preheat your oven to 200 degrees.
Wash the grapefruit and make sure it's completely dry. Using a microplane, zest the grapefruit. Make sure to only zest the very outer skin (the colored part). If you press too hard, you'll zest the pith, which is the bitter white part underneath the colored skin (we don't want that!).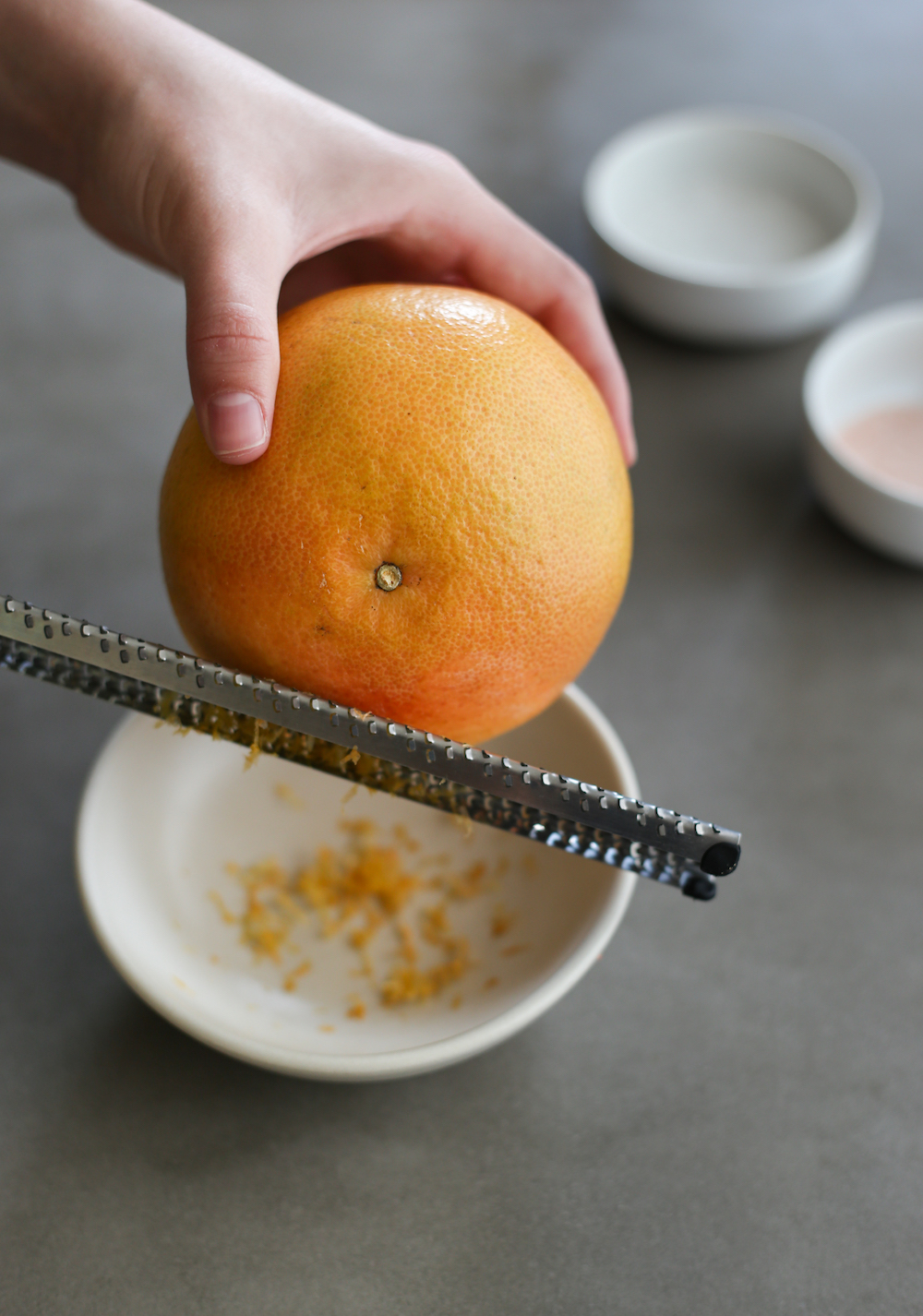 In a small bowl, combine the zest and the salts and mix well.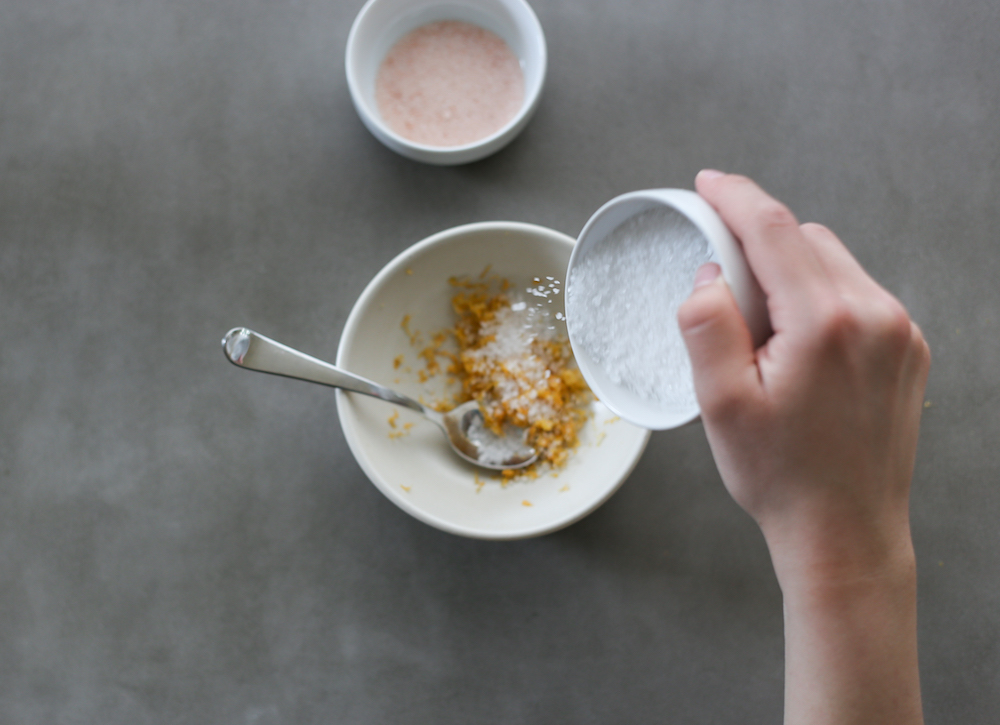 Spread the mixture onto a baking sheet, and pop it into the oven for 60–75 minutes, until it's completely dry. Allow the salt to cool before using.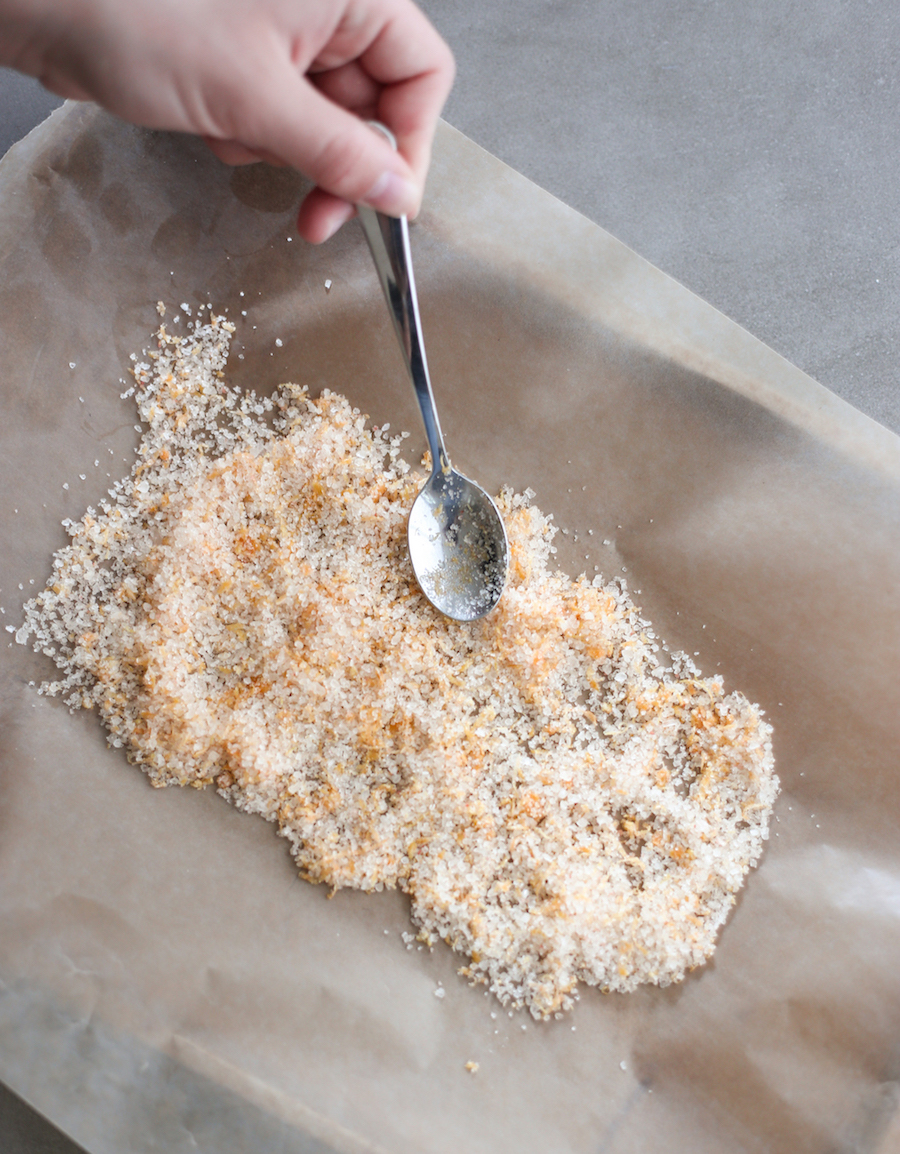 Optional: If you prefer a finer salt, use a mortar and pestle (or food processor) to break down the larger flakes of salt.
Use the salt to rim your margarita or Paloma glass (we've got a recipe below!), or sprinkle on salads or avocado toast.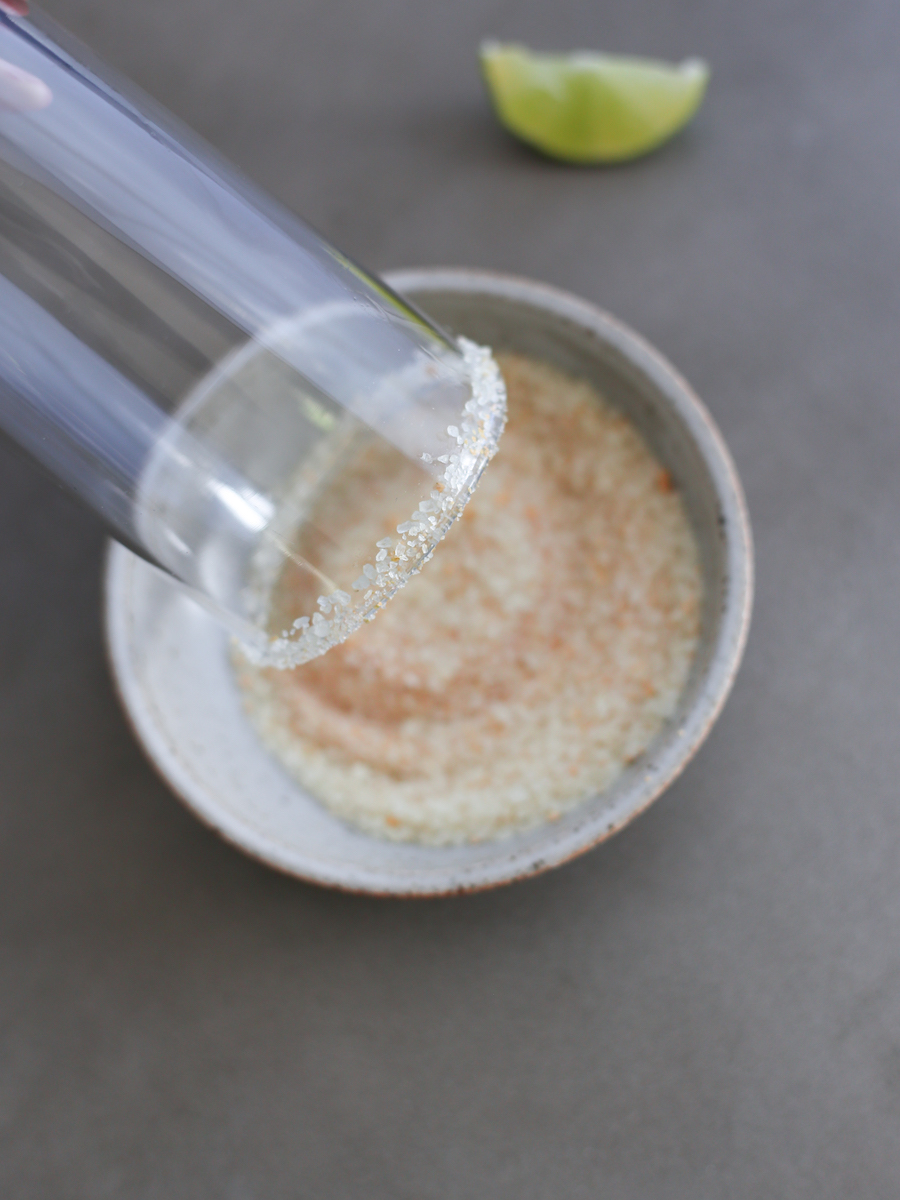 Paloma Recipe
Salt the rim of your glass. Fill the glass with ice.
Pour 1 1/2 ounces of blanco tequila & 1/2 ounce of lime juice into the glass.
Fill the remainder of the glass with grapefruit soda. Cheers!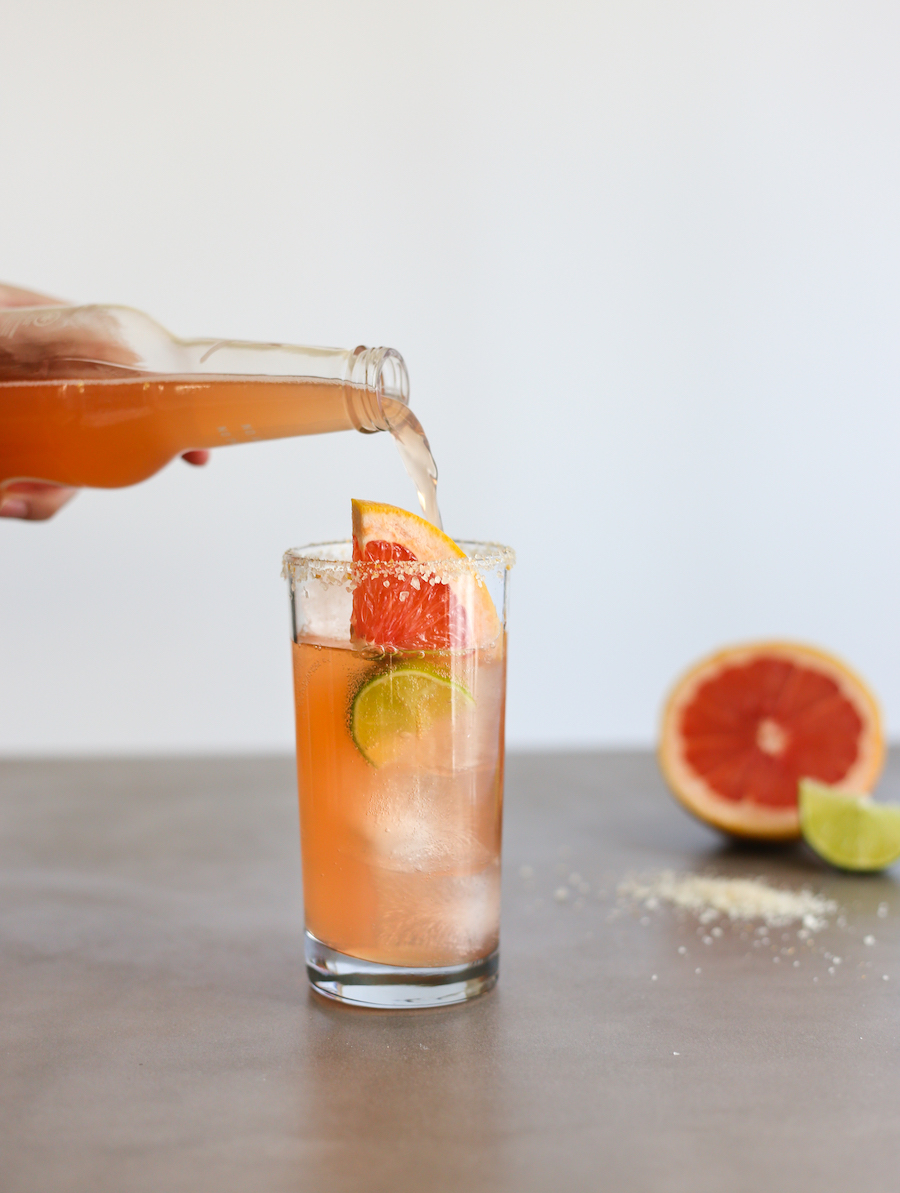 (Blood) Orange Cubes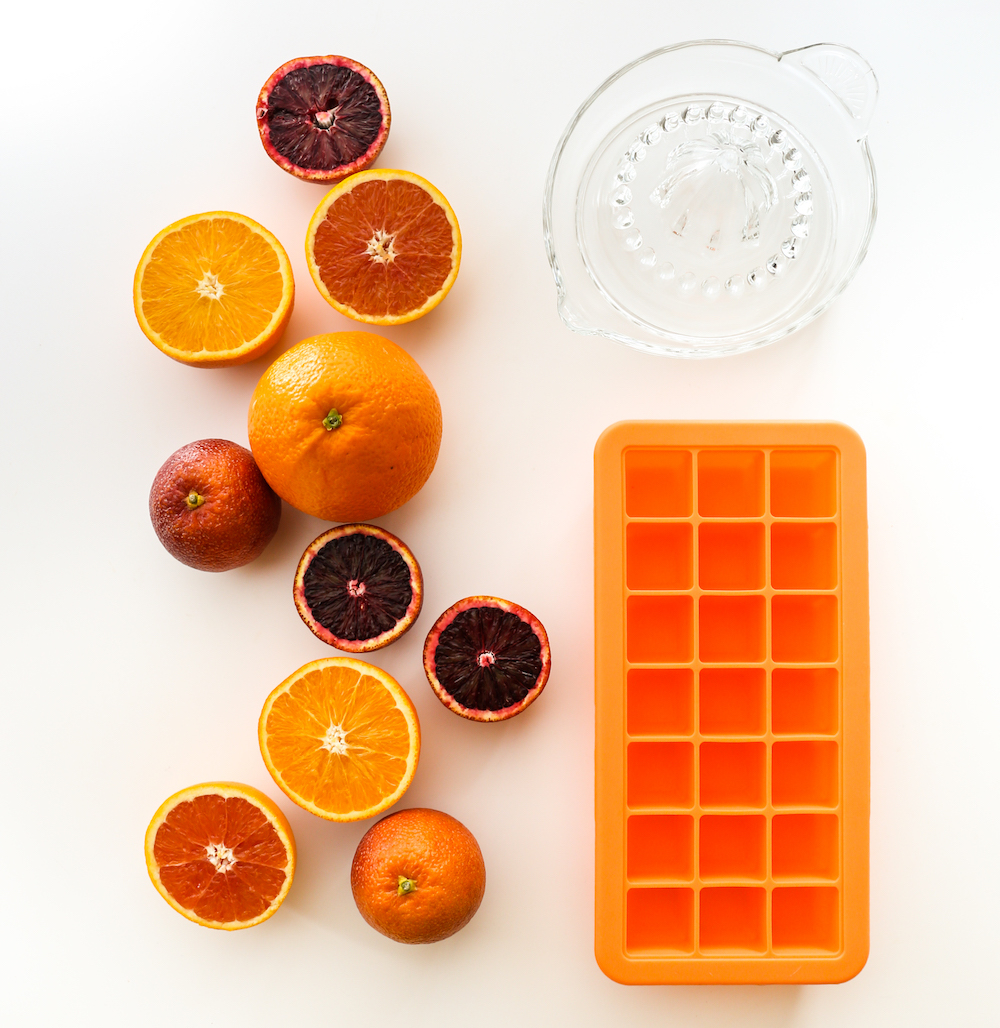 Ingredients
Juice oranges and/or blood oranges
Directions
Juice your oranges and pour into an ice cube tray (3–4 large ones will fill the tray).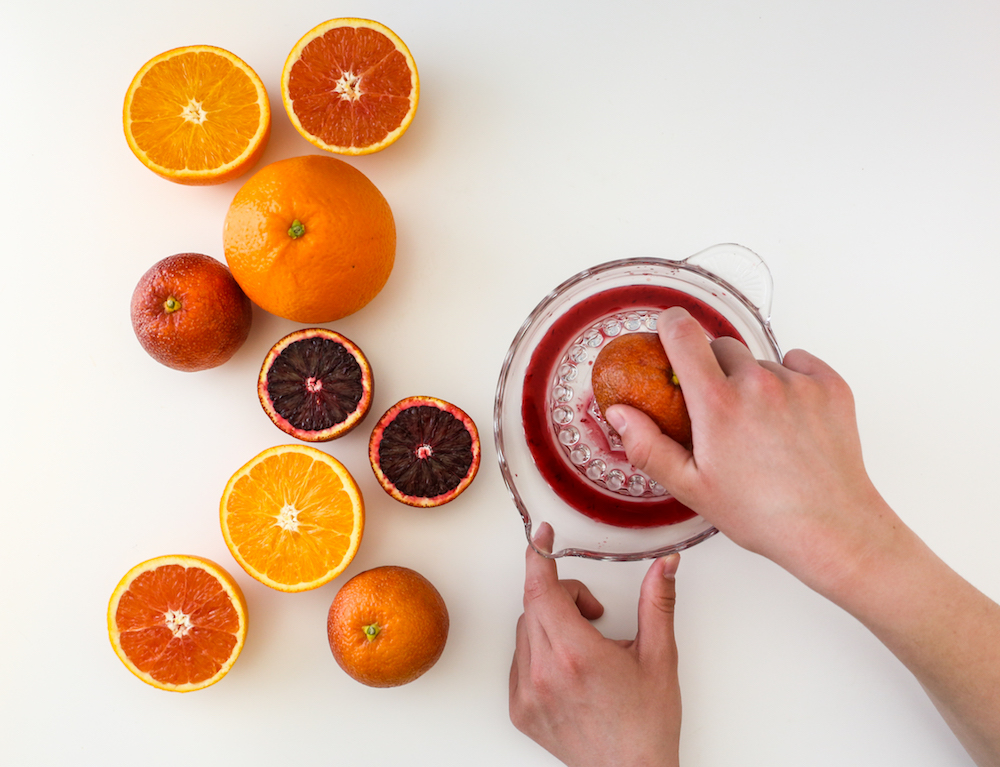 Pop them in the freezer for 8+ hours.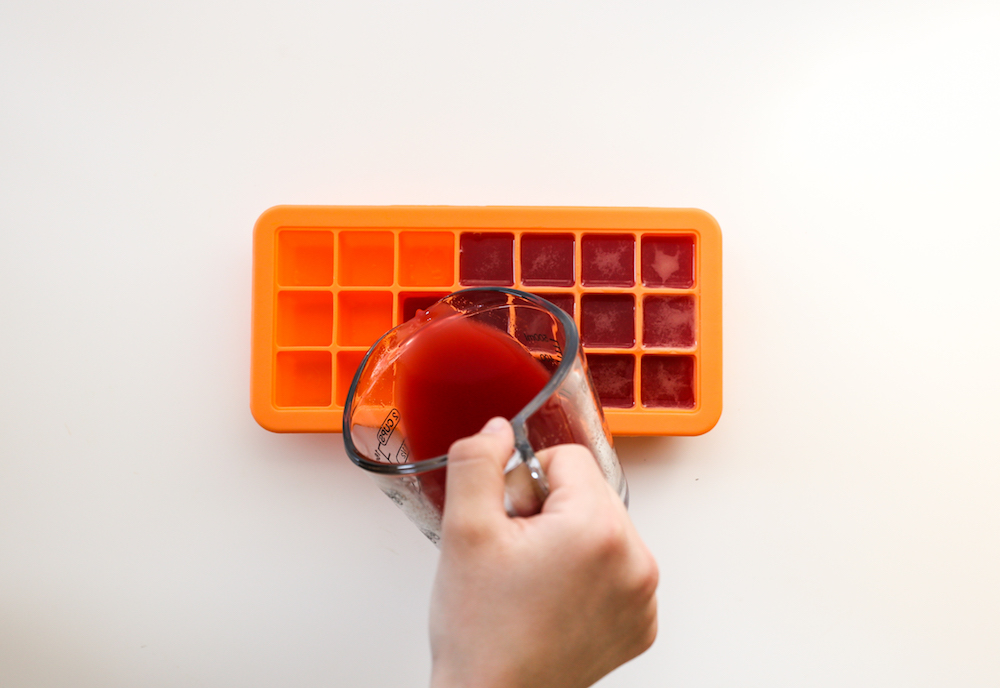 Take them out of the ice trays & store in a freezer Ziploc bag to enjoy for months to come!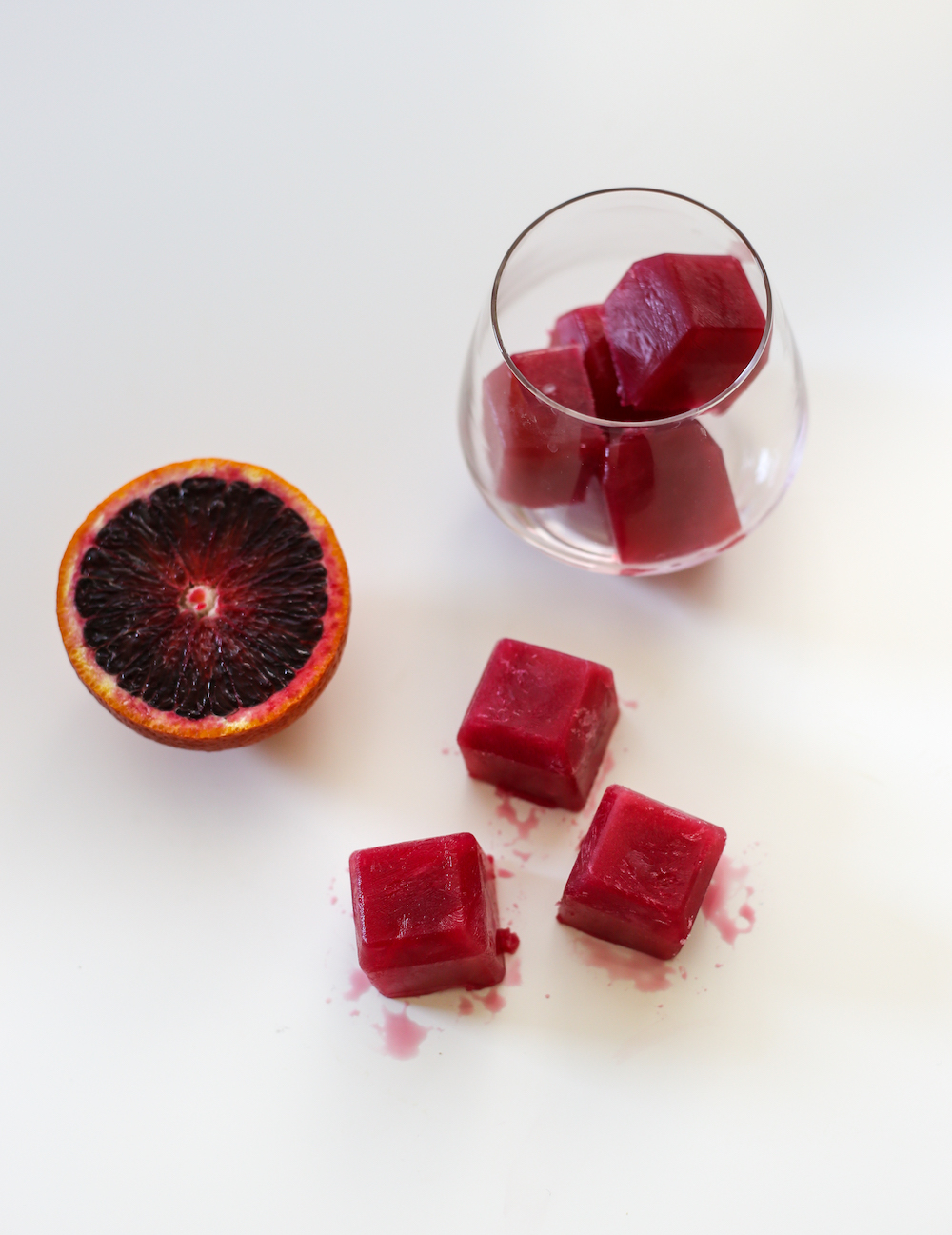 But if you want to enjoy them now, make a mimosa by adding 3–4 cubes to a glass, and pour over with sparkling wine or water. Enjoy!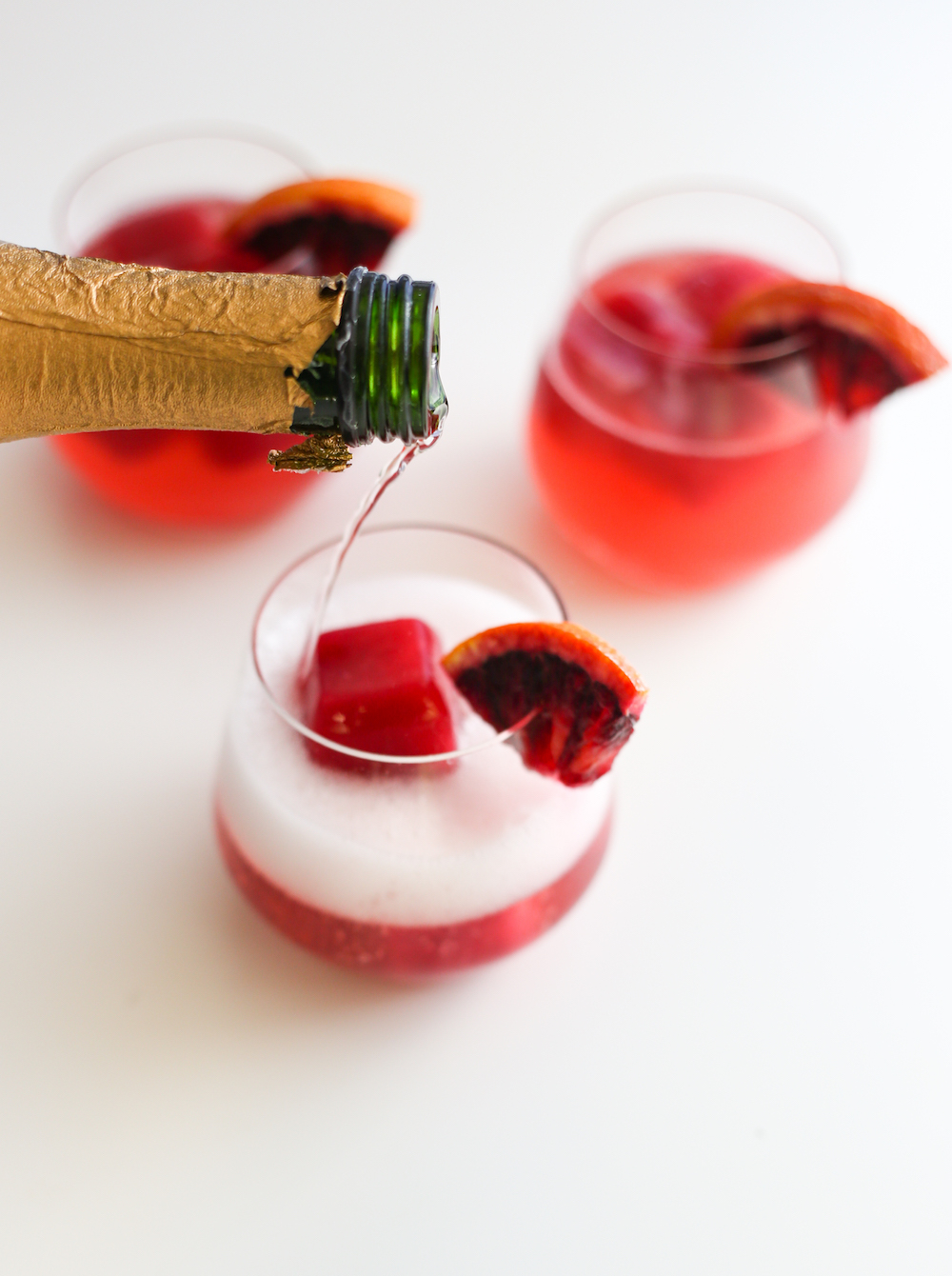 Have a question or story idea for One Lombard? Click here to get in touch!