Plant-based diets are all the rage these days and for good reason: A meal plan rich in vegetables, fruit, and grains prevents diabetes, lowers blood pressure, decreases the risk of heart disease, and helps with weight loss. When choosing a plant-based diet, whether you're going completely vegan or practicing Meatless Mondays, it's important to consume a regular amount of protein—especially if you workout. However, when we think of protein, the first thing that comes to mind is meat. Beef does pack a protein punch, but it's not the only ingredient out there that's rich in protein. Here are seven surprising foods that are good sources of protein that you might just have in your fridge now: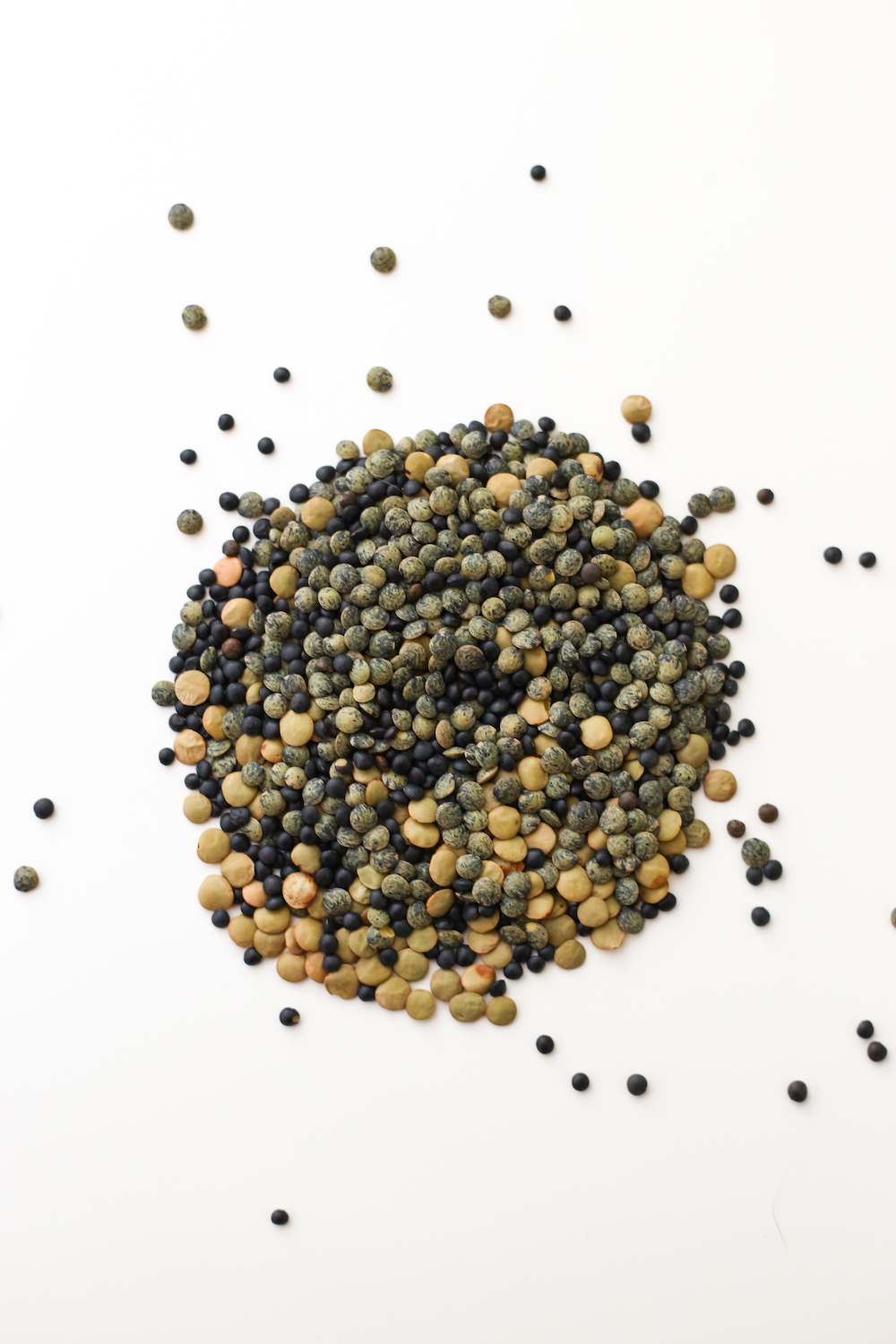 Lentils
All beans are an excellent source of protein, but lentils are great because they don't need to be pre-soaked before cooking. Plus, if you're short on time, lentils can often be found at Whole Foods already prepared in the make-your-own salad section. Enjoy lentils in soups and stews or make a hearty seasonal salad by mixing them with roasted butternut squash, broccoli, and mushrooms. Add chopped walnuts for crunch, fresh herbs for flavor, and toss with a simple Dijon vinaigrette. Viola! You've got a healthy and delicious lunch that will fortify you all week long.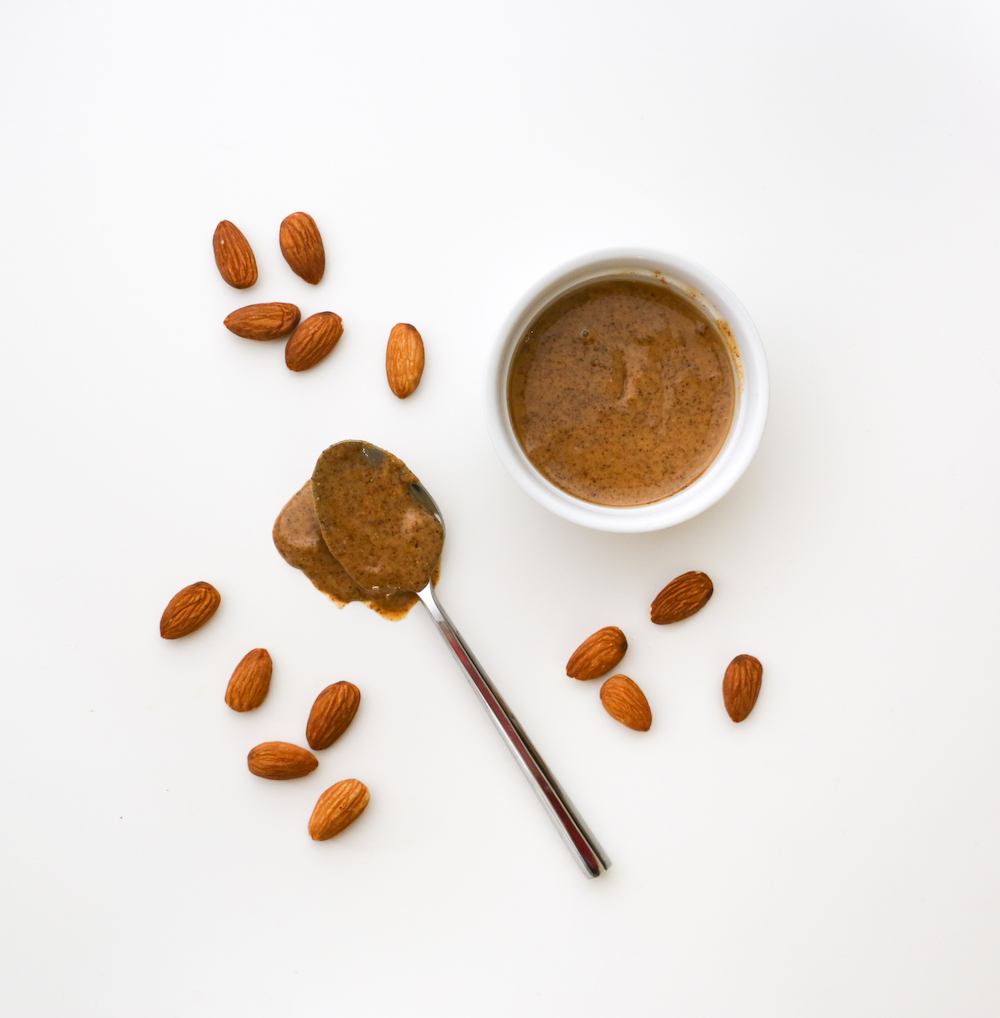 Nut Butters
Two tablespoons of almond butter have about seven or eight grams of protein, so if you incorporate it into your diet multiple times a day, you'll get a good dose of protein. Spread almond butter on toast and top with chia seeds for breakfast. Sliced apples dipped in peanut butter makes an excellent mid-afternoon snack. Add depth to tofu stir-fry by stirring in nut butter and pile on top of brown rice for dinner. Another way to enjoy nut butter? Blending it into your daily smoothie.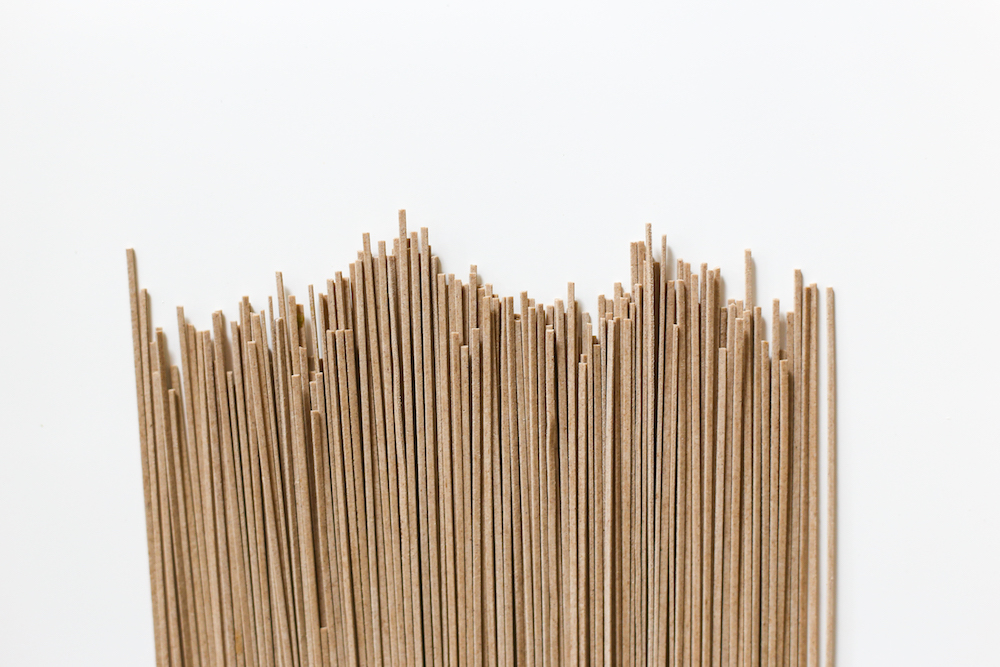 Soba Noodles
Japanese soba noodles have a decent amount of protein, plus they're gluten-free. If you love pasta but are trying to cut back on the carbs, then this is your best choice of noodle. Use in soups or slurp down with stir-fry vegetables (snap peas, red pepper, onion, and broccoli rabe) and tempeh. Remember that nut butter? Use it to make a superb sauce for soba noodles.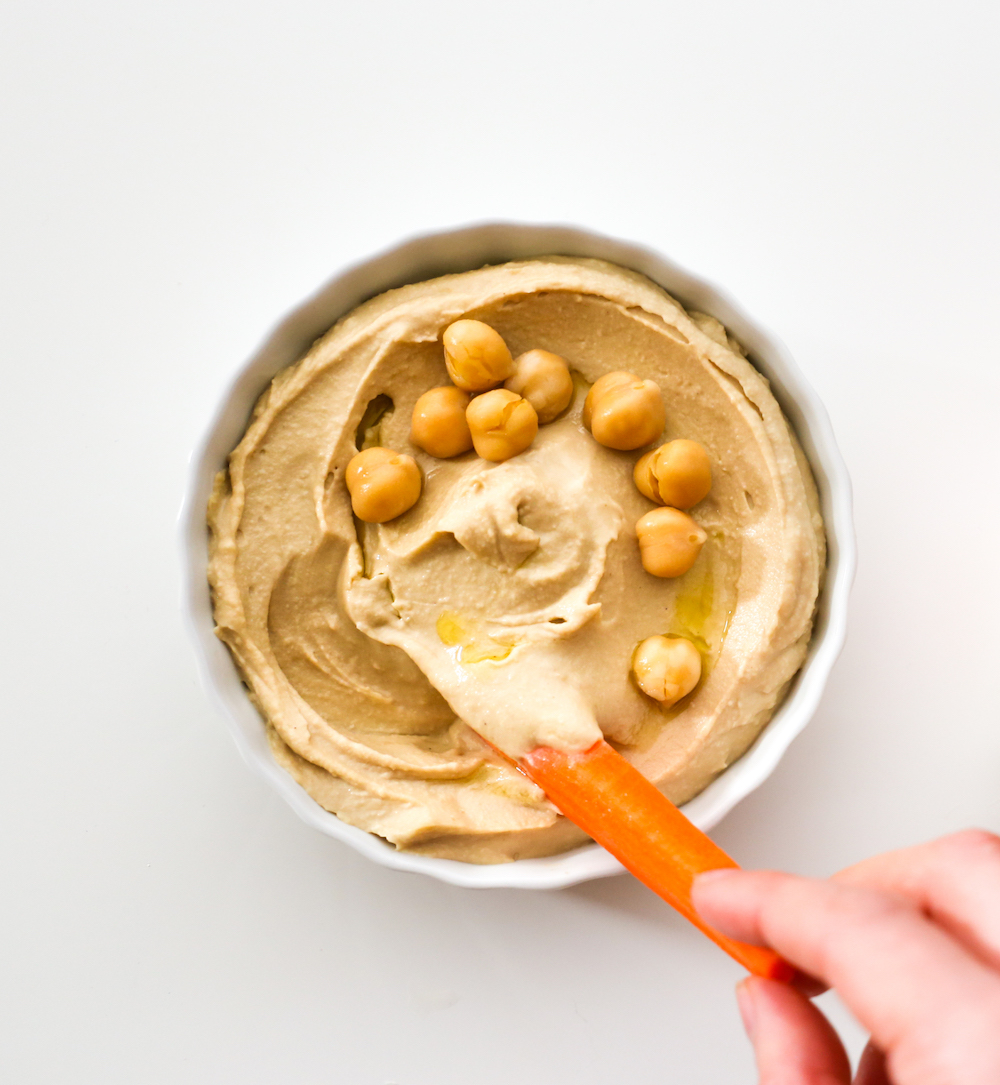 Hummus
The combination of garbanzo beans, tahini, and olive oil results in a spread or dip that's filled with complete proteins. When purchasing hummus from the grocery store, make sure that it's made with real tahini. Better yet, whip up a batch of the versatile condiment at home. Eat as a dip with carrots and whole wheat pita chips, use in sandwiches instead of mayonnaise, or season salad dressing with it.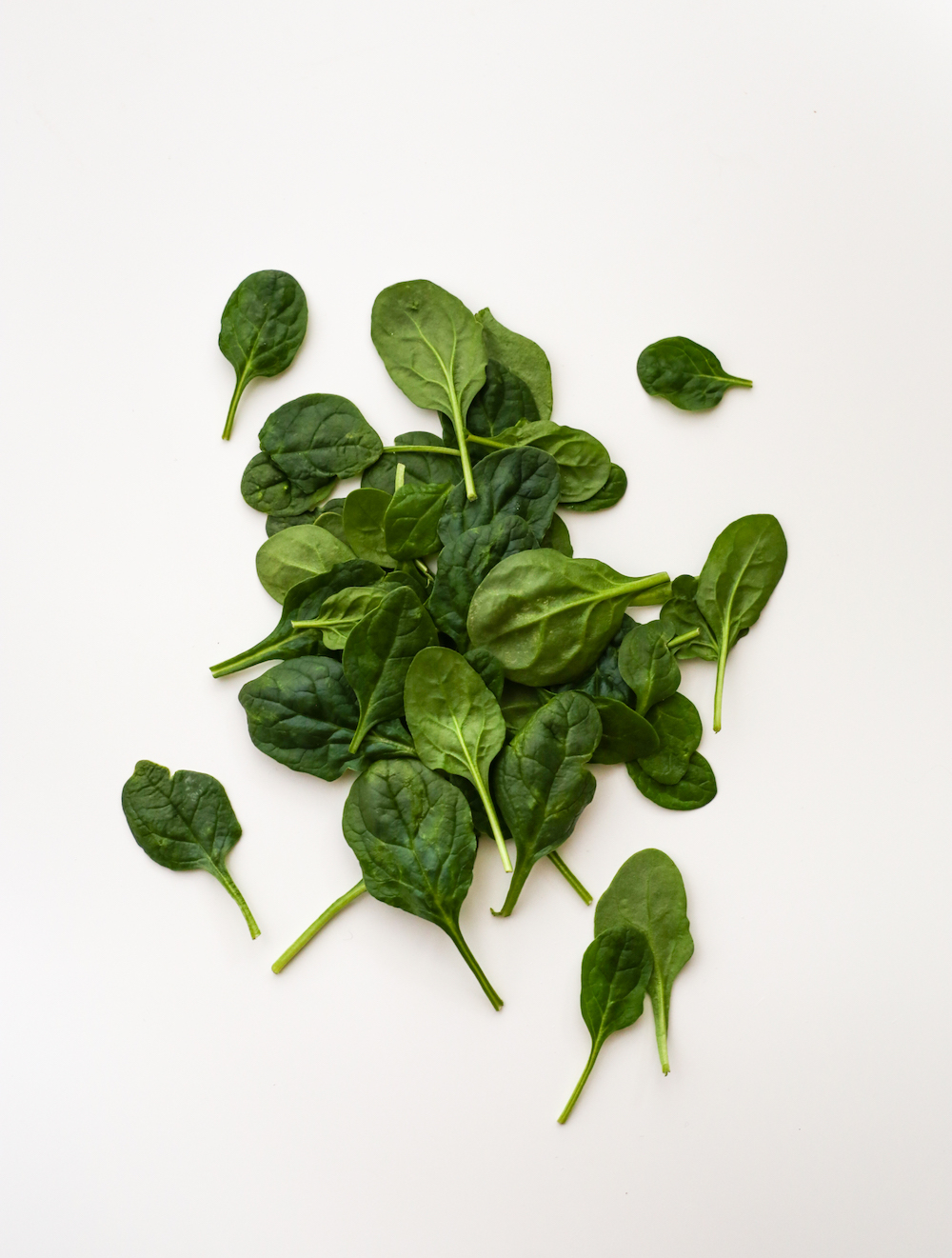 Spinach
What do a hard-boiled egg and one cup of boiled spinach have in common? They have the same amount of protein—yet spinach has half the calories. Maximize the benefits of spinach by eating it raw. Stir a cup of the leafy green into that lentil salad or whip up a spinach salad for lunch. Add lots of delicious vegetables: Chopped celery, cherry tomatoes, diced cucumber, black olives, garbanzo beans, and toss with a tablespoon of pesto instead of traditional dressing.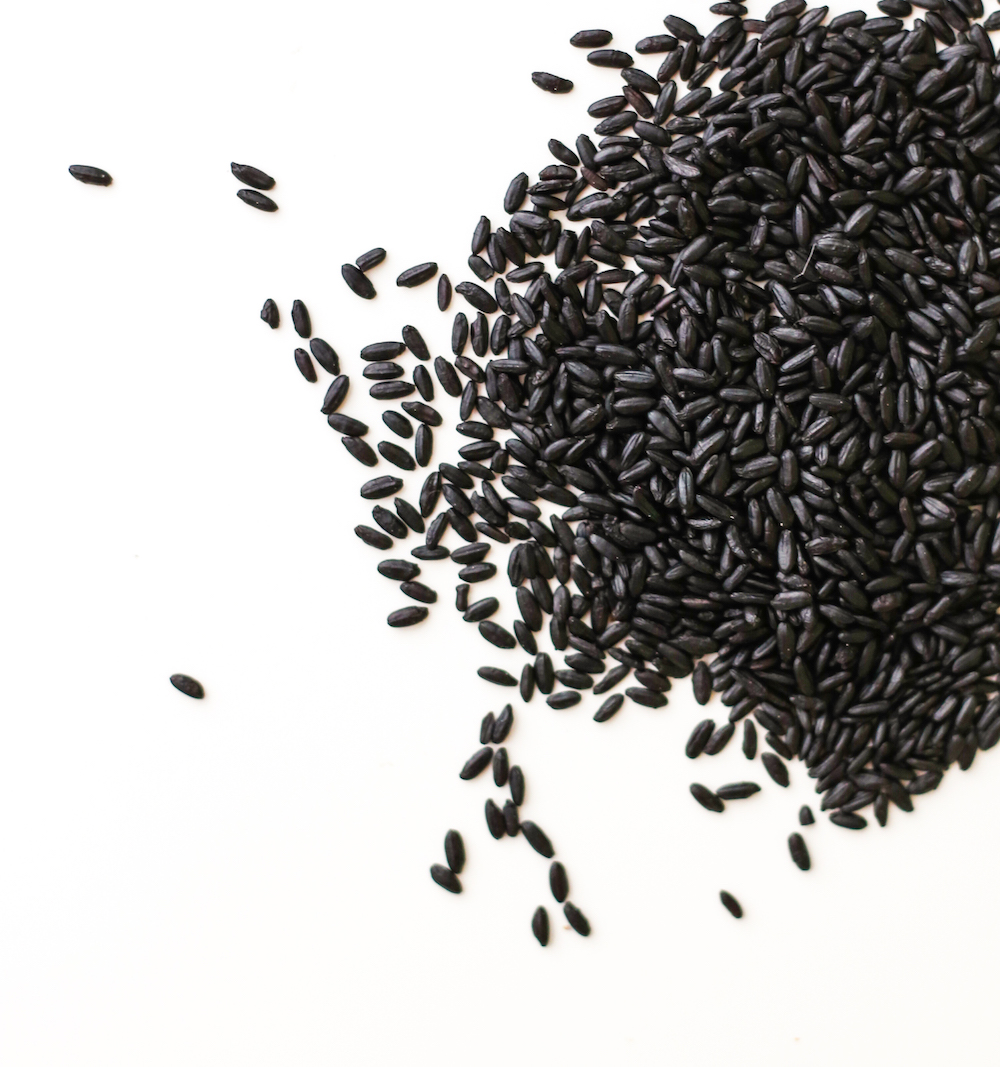 Black Rice
Chances are you've probably experimented with brown rice, so why not expand your horizons and incorporate black rice into your diet? Black rice has more protein and fiber than brown rice and it's also rich in antioxidants. It's often called forbidden rice because back in the day, only emperors were allowed to eat it. Use black rice as the base of a rice bowl. Mix into a burrito, stir into soup, or simply enjoy as a side dish.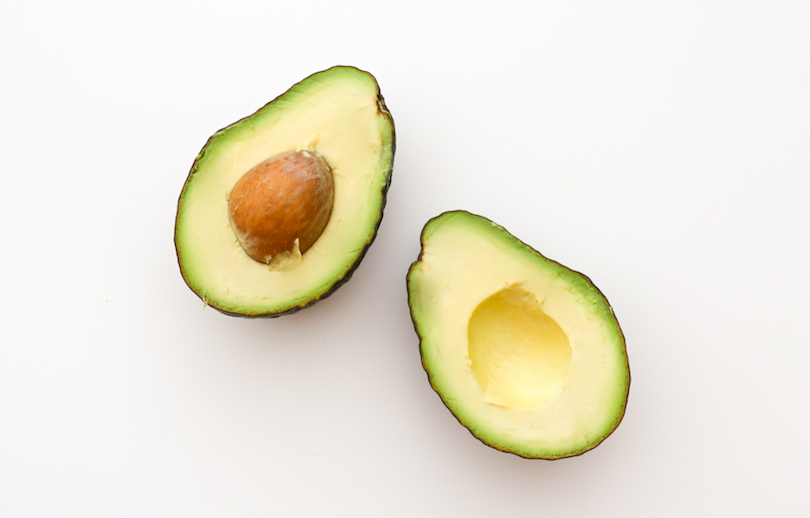 Avocado
Avocado is truly a wonderful fruit. Not only is it considered a good source of fat, but it's also full of protein. Sick of the ubiquitous avocado toast? Then get creative! Use avocado to make green goddess salad dressing or a decadent chocolate mousse. Slice in half and top with pico de gallo and eat with tortilla chips for a deconstructed take on guacamole. Cut into cubes and toss into a salad or fan into wedges and top a rice bowl.  Avocado also adds creaminess to green smoothies and vegetable sandwiches.
All hail healthy foods—this is your month to shine! Follow along on Instagram and right here on One Lombard. Have a question for our experts? Leave it in the comments section!