While we're hanging out at home, we're looking for some activities and new snacks that we can bring to the table. What's better than a 2 ingredient snack that tastes good too? We brought you Frozen Yogurt Bites, and now we've got a snack we're coco-nuts about! Try these Coconut Date Bites for yourself and you'll never stress about what to snack on again (and your kiddos will love them!).
Coconut Date Bites
Makes 12 bites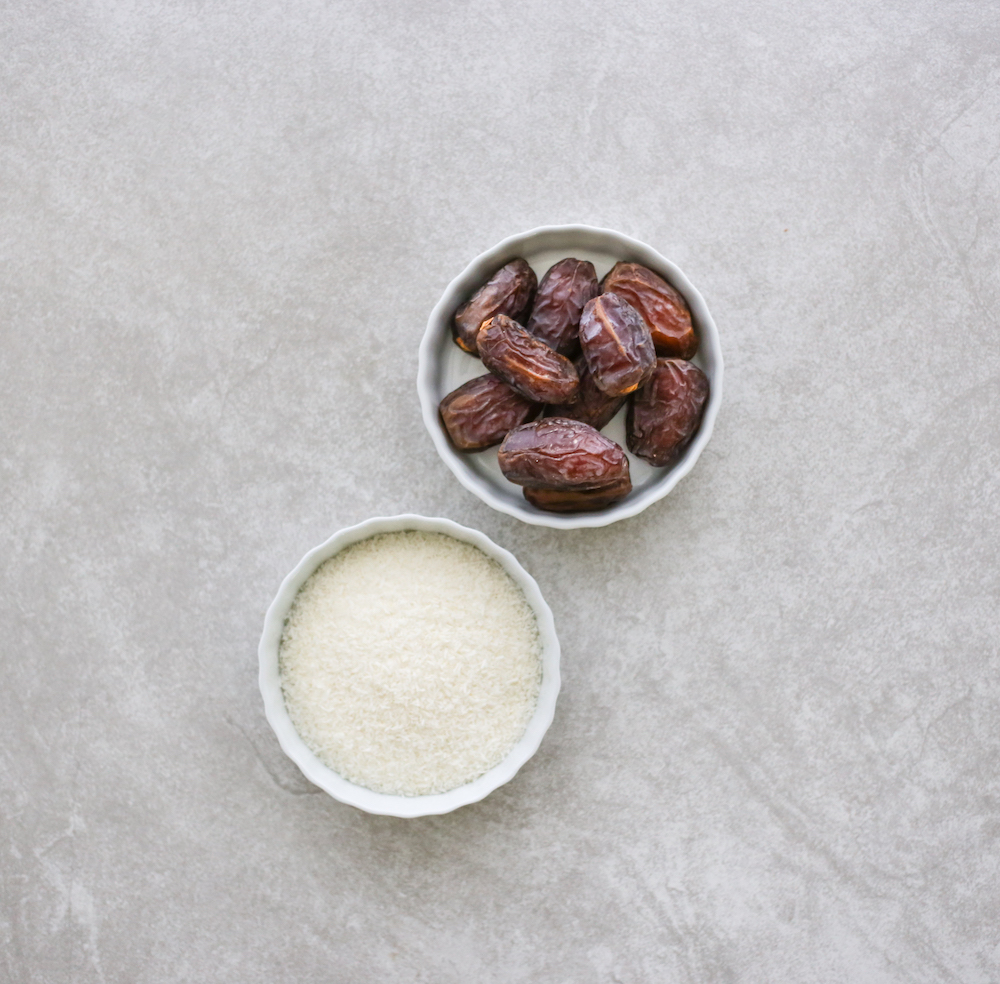 Ingredients
12 pitted dates
6 tbsp shredded coconut
3 tbsp hot water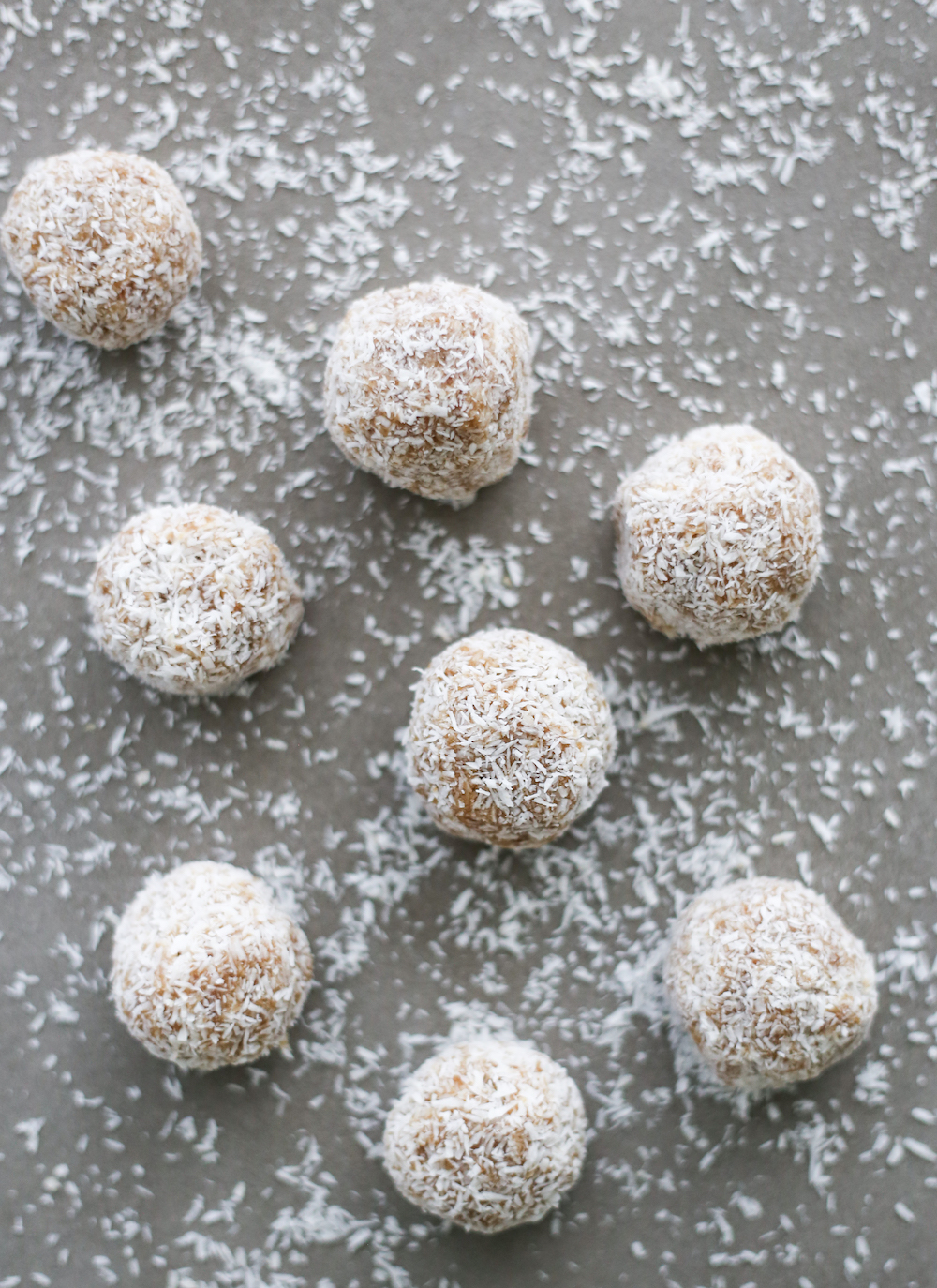 Instructions
Soak dates in hot water for 15 minutes. Make sure the pits of the dates are removed before soaking.
After they have soaked, drain the water, then put the dates in a food processor and blend until smooth.
Remove the mixture from the blender and allow it to cool in the fridge for 1 hour.
Once the date mixture has cooled (and hardened), roll date mixture into balls.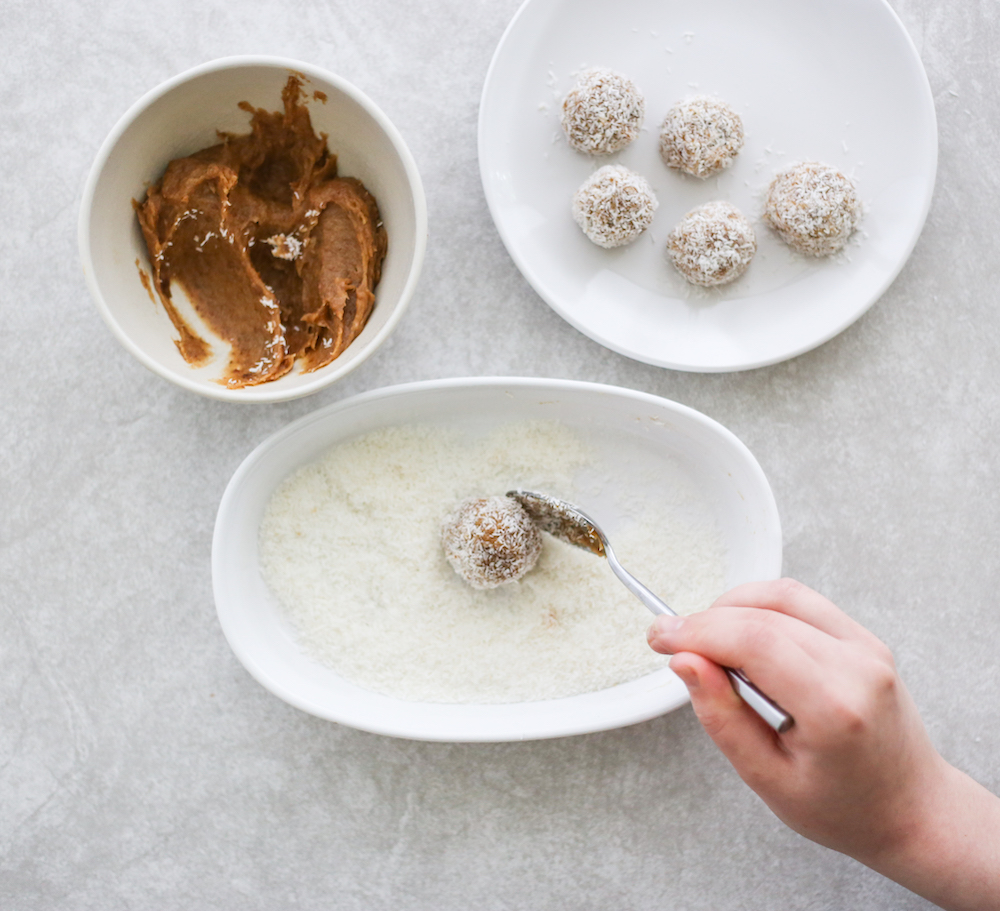 Roll the date balls into the coconut, making sure they are fully covered.
Enjoy immediately or refrigerate to enjoy later!
We love these tasty treats! Have any recipes or DIYs you'd like to see on One Lombard? Leave them in the comments below!