Fall is a fantastic time to plan a cozy weekend away. November has a different type of light than the rest of the year. Autumn seems to cast everything in a golden haze making it a particularly Instagrammable time. While the days are shorter, they are still generally warm, and the nights are cool and crisp. Why not enjoy a lazy Saturday in a luxe location? Soak up the last of the lingering sunshine before lounging by a fireplace with a glass of red wine! If that sounds like heaven, but you're not sure where to go, we've got five fantastic destination suggestions for you. All are ideal for that quick fall escape.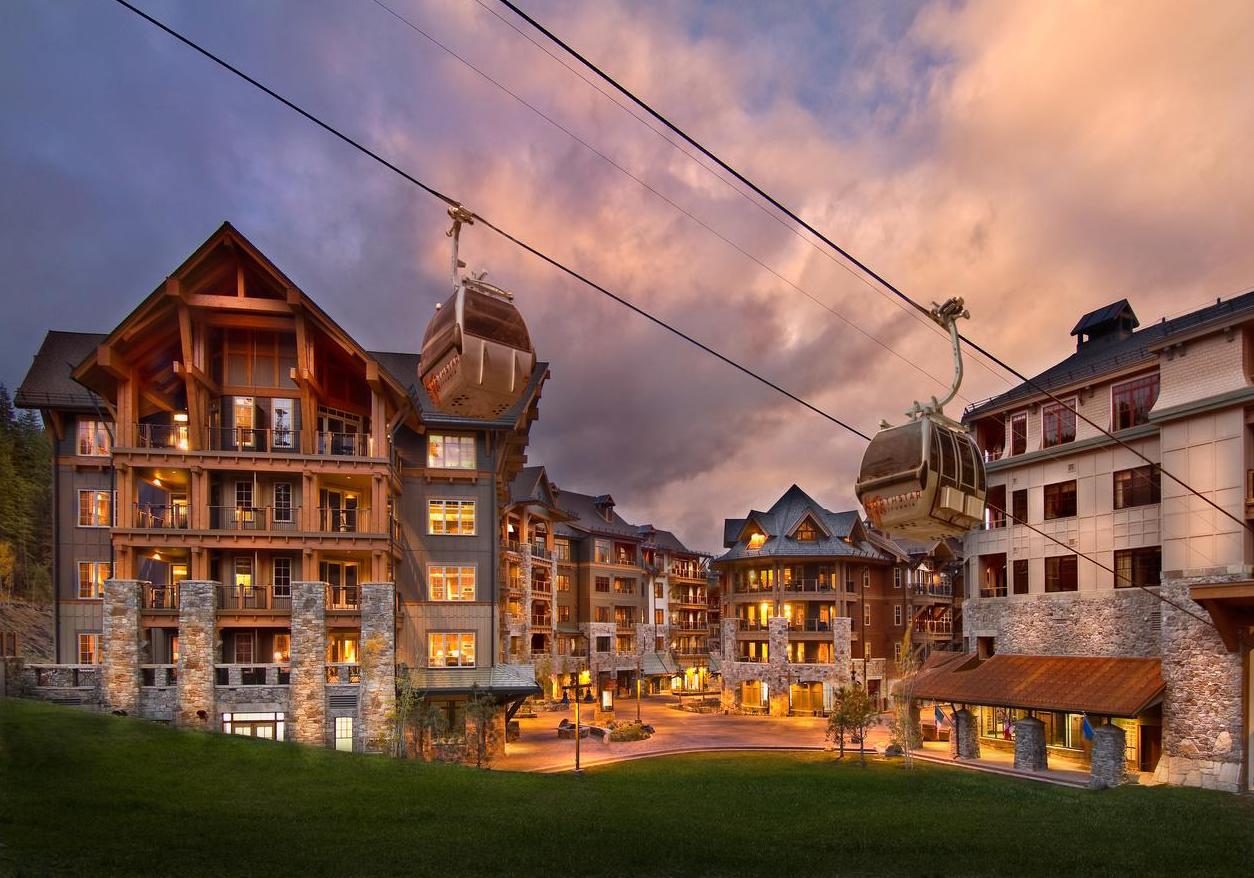 Destination: Lake Tahoe
Stay: Tahoe Mountain Lodging
Do: Tahoe Mountain Club
With its fresh mountain air, majestic pine trees, and glistening waters, there is nothing like Lake Tahoe. Find the rental that best suits your needs at Tahoe Mountain Lodging, which offers everything from studios to four-bedroom homes. Then fill your itinerary with the best of what the Tahoe Mountain Club provides. Explore the pristine blue lake aboard an old-school wooden boat, take a golf lesson from renowned coach Keith Lyford, or indulge in a Sierra hot stone massage at the spa.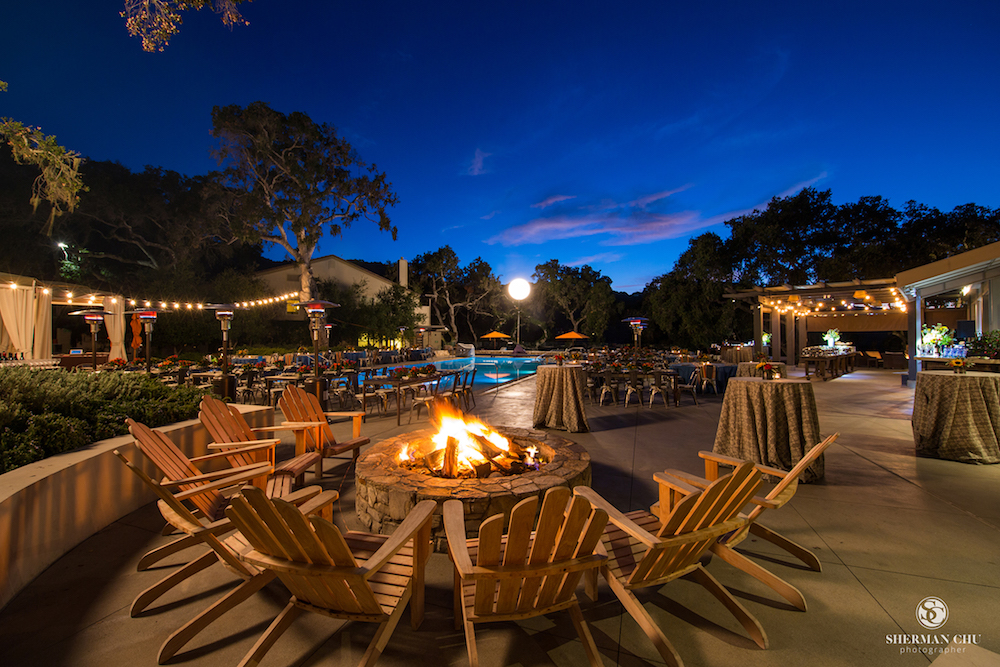 Destination: Carmel
Stay: Carmel Valley Ranch
Do: Carmel by the Sea and the Monterey Bay Aquarium
If soaking in an outdoor bathtub while watching the sunset over the rolling hills of the California countryside is up your alley, book a studio at Carmel Valley Ranch. Play is the thing here, and every day there is an assortment of activities to partake in. Experience what its like to keep bees, learn how to make bath bombs, or take a beginner archery class. This kid-friendly resort also has tennis, golf, and fitness classes. After you've found your rhythm on the ranch, spend an afternoon wandering the streets of Carmel by the Sea, a charming couple of blocks with art galleries and boutiques. Coming with kids? A visit to the Monterey Bay Aquarium is a must.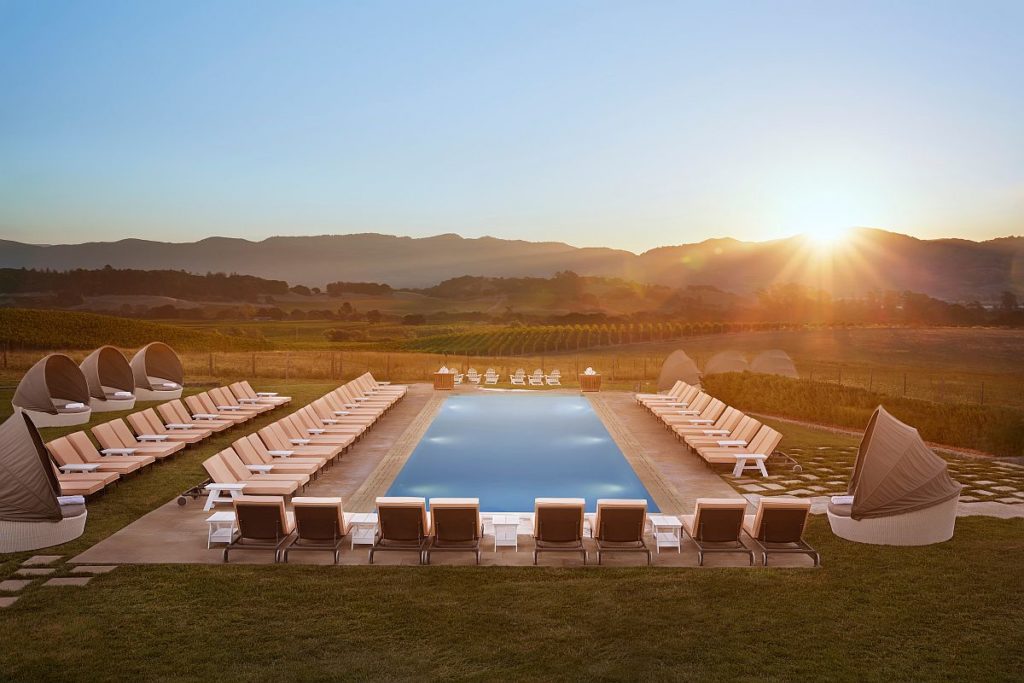 Destination: Napa
Stay: Carneros Resort and Spa
Do: Walk the new sculpture park at The Donum Estate Winery
Fall is a fantastic time to take a trip to wine country because you'll get to experience harvest in full effect. The vineyards come alive with activity as the winemakers, and their teams bring the fruit to the crush pads. Stay at the Carneros Resort & Spa where you can swim, spa, and indulge in decadent meals. Not too far away is an appointment-only winery that specializes in Chardonnay and Pinot Noir. The Donum Estate offers delicious wine in an unparalleled setting. The estate recently debuted its sculpture park with over 30 stunning pieces placed throughout the beautiful grounds. See works by internationally renowned artists like Ai Weiwei, Richard Hudson, and Keith Haring at the valley's coolest outdoor gallery.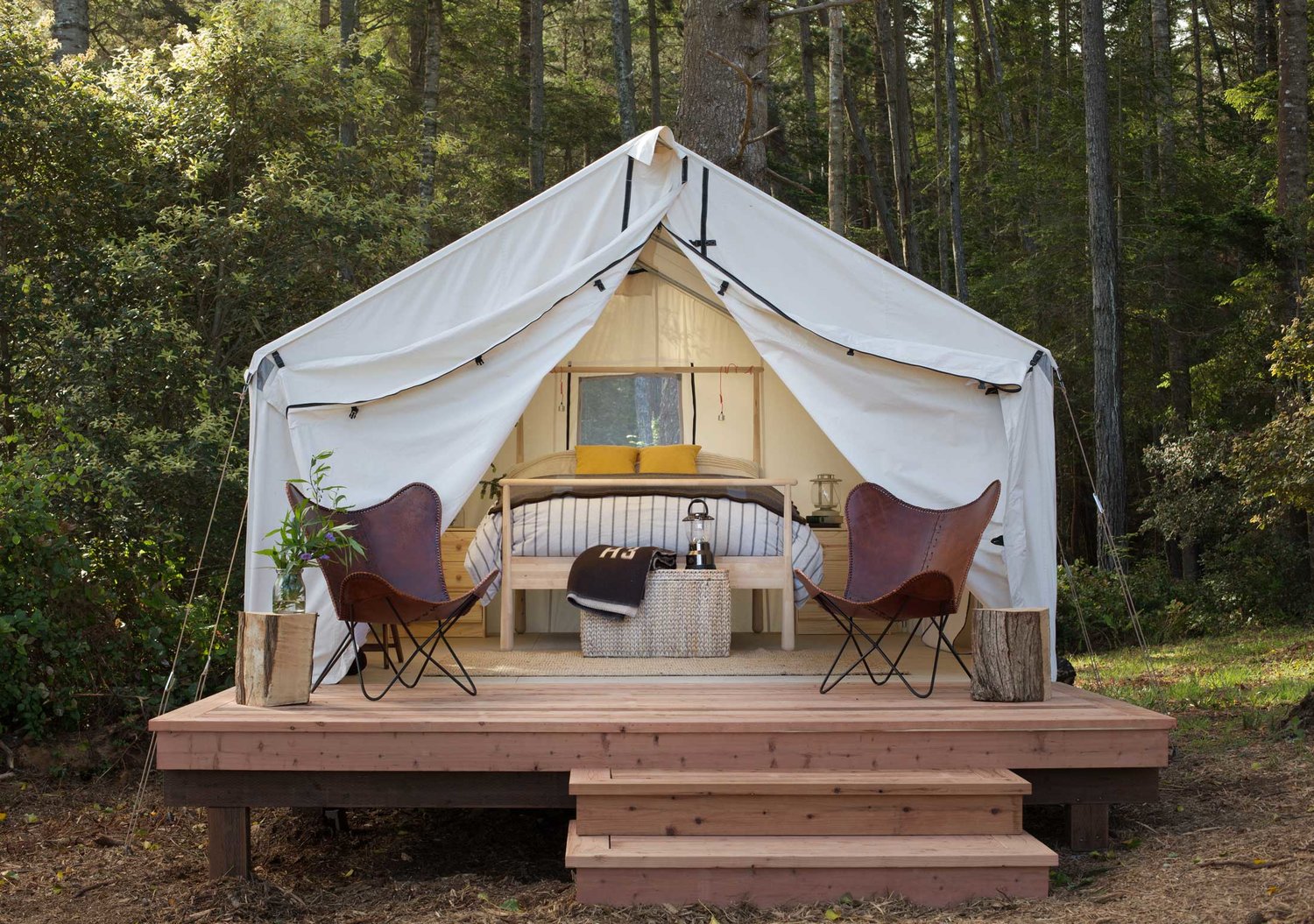 Destination: Mendocino
Stay: Mendocino Grove
Do: Kayak through the sea caves
The rocky cliffs of Mendocino are utterly gorgeous to behold. Book a tent at Mendocino Grove, a glamping campsite just outside of town. Here, you'll sleep in a divine bed with an electric blanket. Book a sea cave kayaking tour with Kayak Mendocino and enjoy a 90-minute guided tour of the nearby coast. See harbor seals up, close, and personal, and taste seaweed freshly-plucked from the ocean. The trips require reservations and leave four different times daily.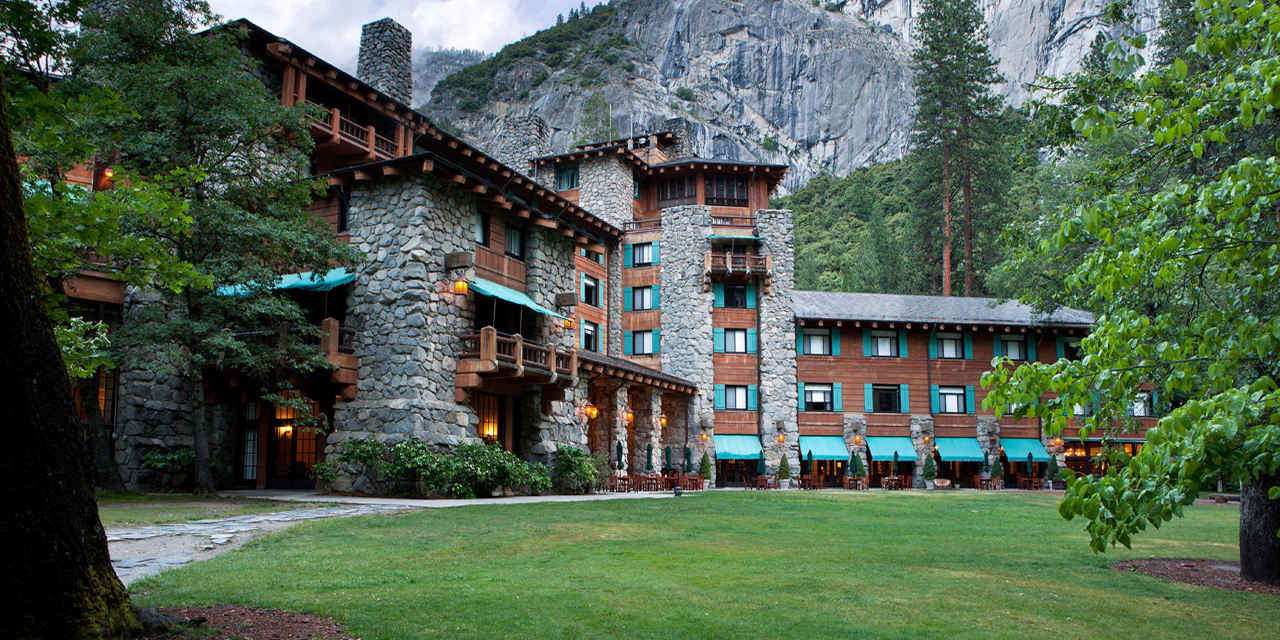 Destination: Yosemite
Stay: The Majestic Yosemite Hotel (formerly known as the Ahwahnee Hotel)
Do: Hike half dome
Earlier this year, the Majestic Yosemite Hotel debuted remodeled and upgraded guest rooms. The grand old-fashioned hotel is a great starting point for a Yosemite trip. You're in the middle of the National Park with direct access to hiking trails, which comes in handy if you want to hike half dome. You'll need to start at sunrise to make the trip up to the top and back down again. Note that access to the top of the trail is weather permitting and shut down during the colder months.
And if you're all traveled out for the season—check out the Bay Clubs Event Calendar for endless fall fun locally!