Nothing says summer like roasting ooey-gooey marshmallows over a roaring campfire—or at one of the Bay Club's many fire pits. However, if you're looking to create those nostalgic flavors at home, we've scoured the interwebs to source these s'mores-inspired desserts that are easy-to-create and campfire-free.
Skinny S'mores Milkshakes (Recipe courtesy of Layers of Happiness)
Who says you can't enjoy dessert while watching your waistline? Proving the naysayers wrong, this healthy take on the classic dessert favorite will satisfy your sweet tooth without kicking your calorie count into overdrive. And with only five ingredients, it's bound to become your go-to summer treat.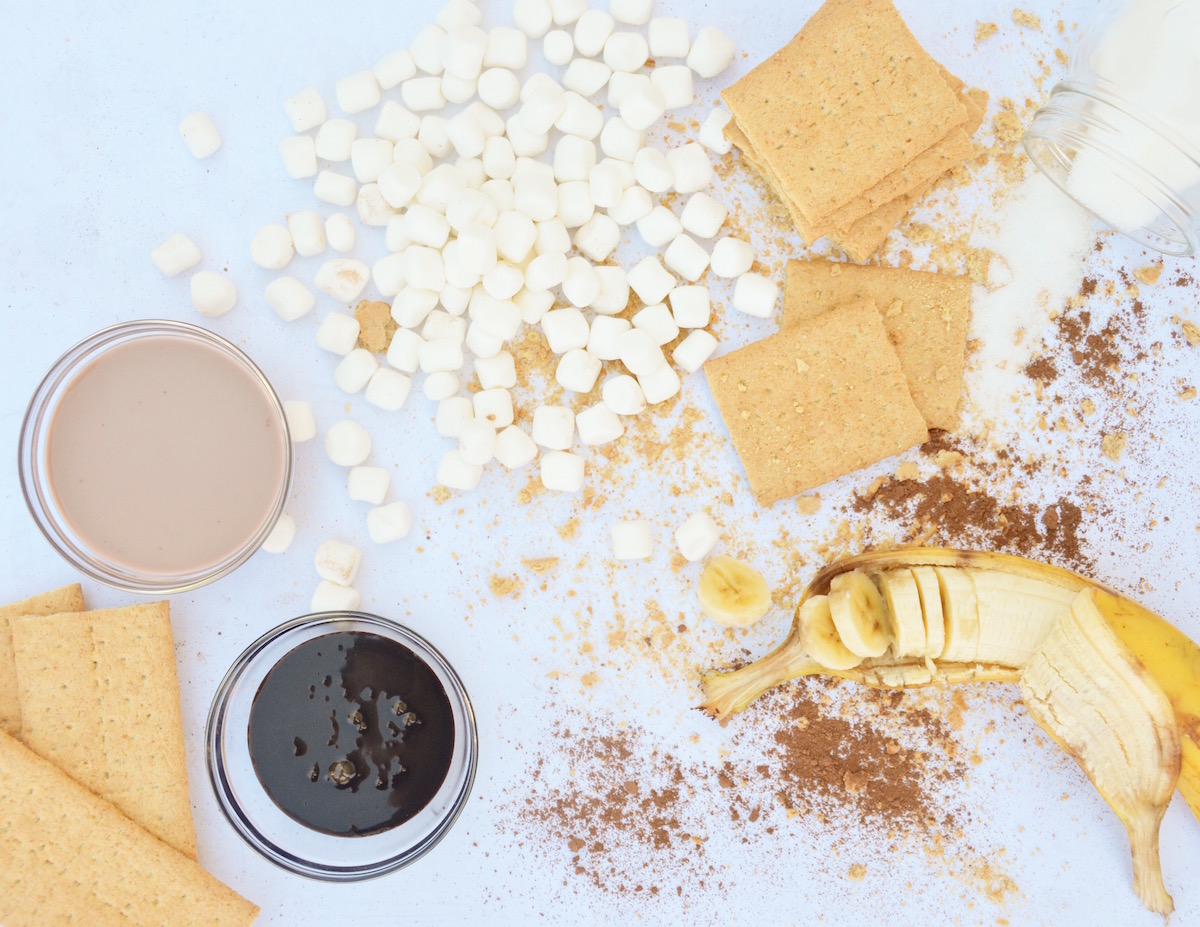 Ingredients:
3 ripe large bananas, peeled, cut into chunks, and frozen
1/4 cup chocolate-flavored almond milk
1/4 cup graham cracker crumbs
2 tbsp cocoa powder
3 tbsp sugar
Mini marshmallows and chocolate fudge sauce, for topping (optional)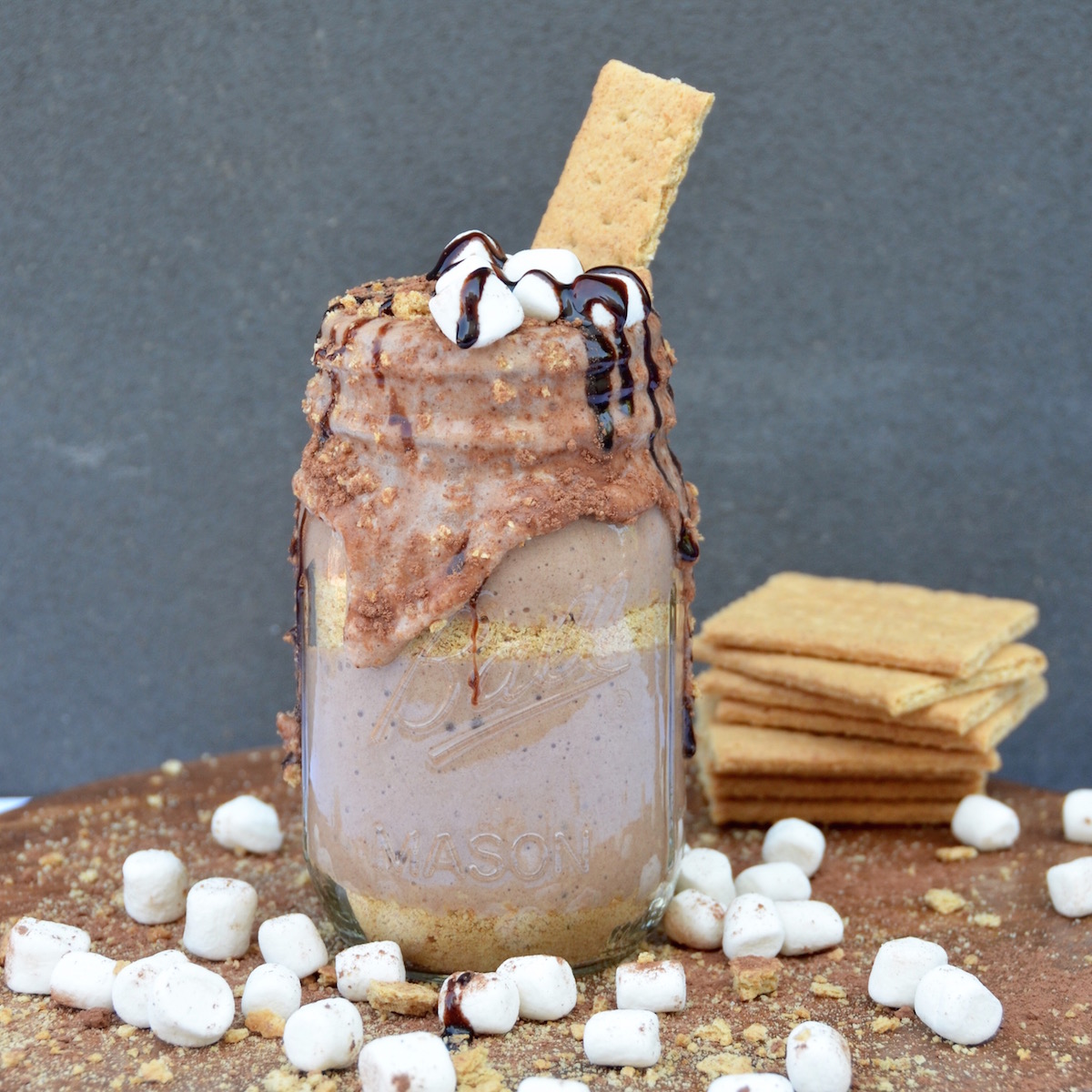 Directions:
Blend the frozen banana chunks and milk together until thick, creamy, and smooth. Add the graham crackers, cocoa powder, and sugar and blend for one minute. Pour into a frosty glass and top with mini marshmallows and chocolate fudge sauce if desired. Enjoy!
S'mores Bites (Recipe courtesy of The Frist Year Blog)
No need to haphazardly roast your 'mallows over the open flame of your kitchen stovetop. Instead, you can get your summertime s'mores fix with this beyond simple, oven-ready version.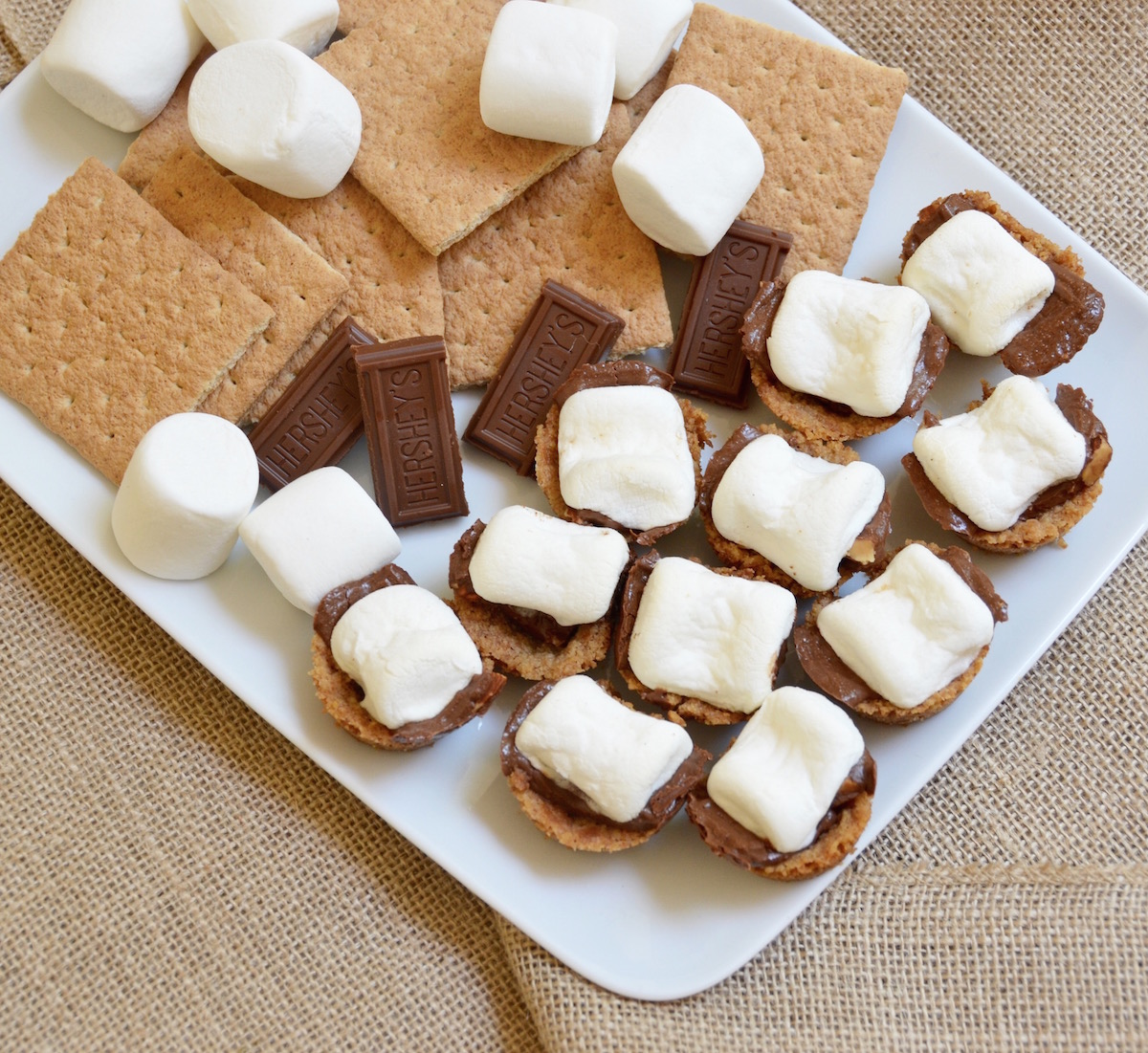 Ingredients:
7 whole graham crackers (equals 1 cup), finely crushed
1/4 cup powdered sugar
6 tbsp butter, melted
2 (1.55 oz) milk chocolate candy bars (or dark if that's your preference)
12 large marshmallows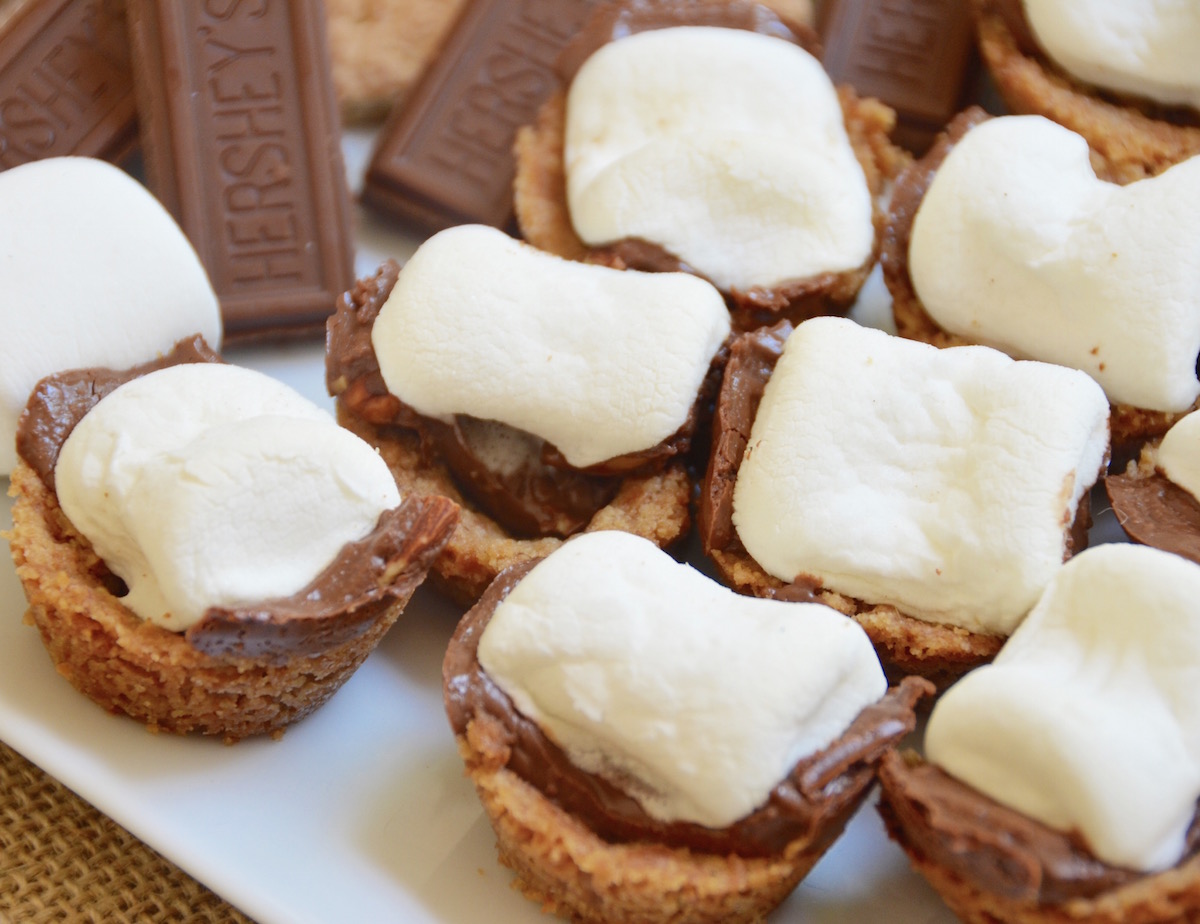 Directions:
Set the stage, and preheat your oven to 350°F. Then, combine the graham cracker crumbs with the powdered sugar and melted butter in a small bowl. Lightly grease a 24-cup mini muffin pan, and evenly divide this mixture in the tins. Press crumbs down to form shallow cups. Bake 4–5 minutes or until edges are bubbling.
While the crust is baking, break the candy into smaller rectangle pieces and cut the marshmallows in half using scissors that have been sitting in cold water. Remove the pan from the oven and add one chocolate rectangle into each cup, then place one marshmallow half on top of the chocolate in each cup. Return to oven for 2–4 minutes or until marshmallows are just slightly softened. If you'd like the tops to be brown, turn the oven to broil, and broil the s'mores bites for 1–2 minutes. Cool on a cooling rack for 15 minutes before serving.
Frozen S'mores Pudding Marshmallow Sandwiches (Recipe courtesy of It's Always Autumn)
On a smoldering summer day, you might not feel a strong desire to huddle around a fire pit. Luckily, this breezy recipe allows you to indulge in these scrumptious flavors—without the hassle or heat. Alas, we present: Frozen S'mores!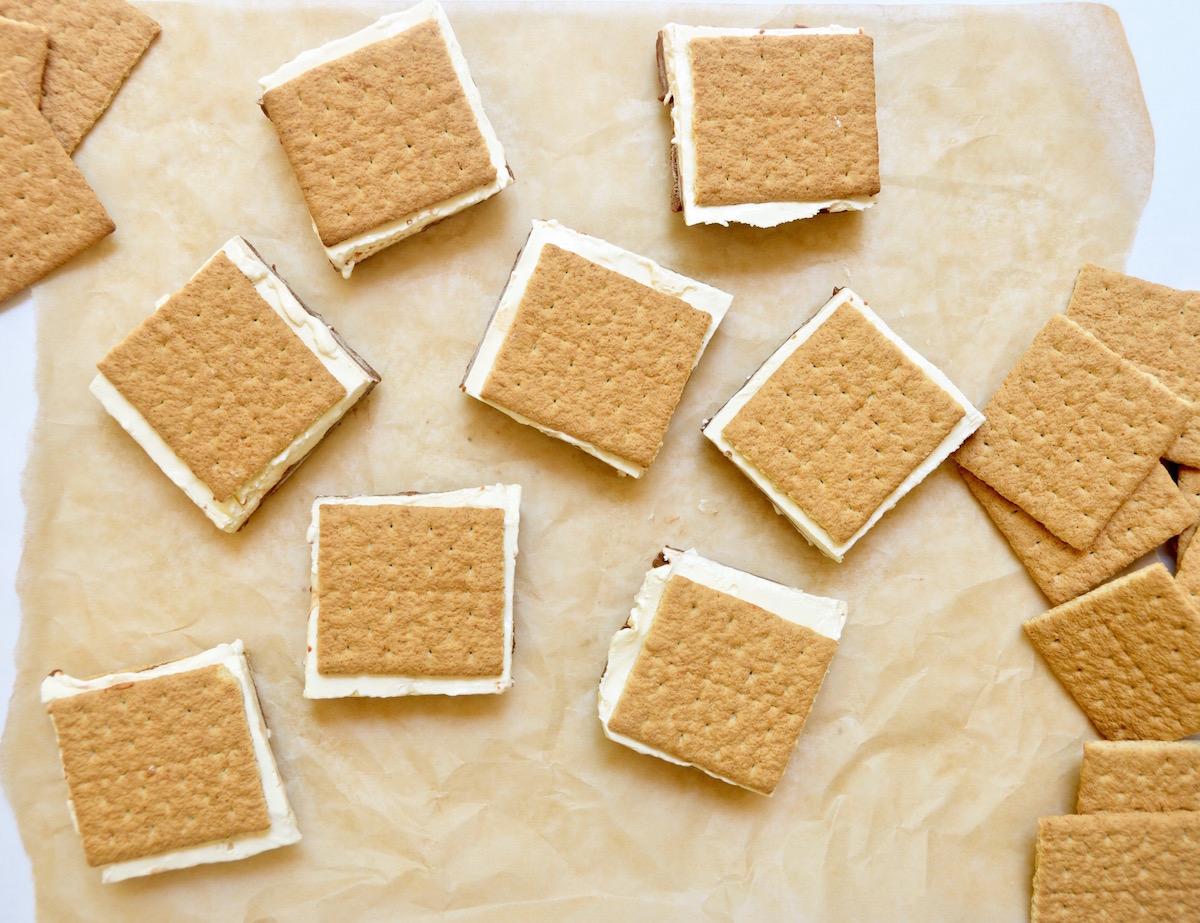 Ingredients:
1 box instant chocolate pudding mix
2 1/2 cups milk
7 oz marshmallow creme
4 oz cream cheese, softened
8 oz cool whip, thawed
16 whole graham crackers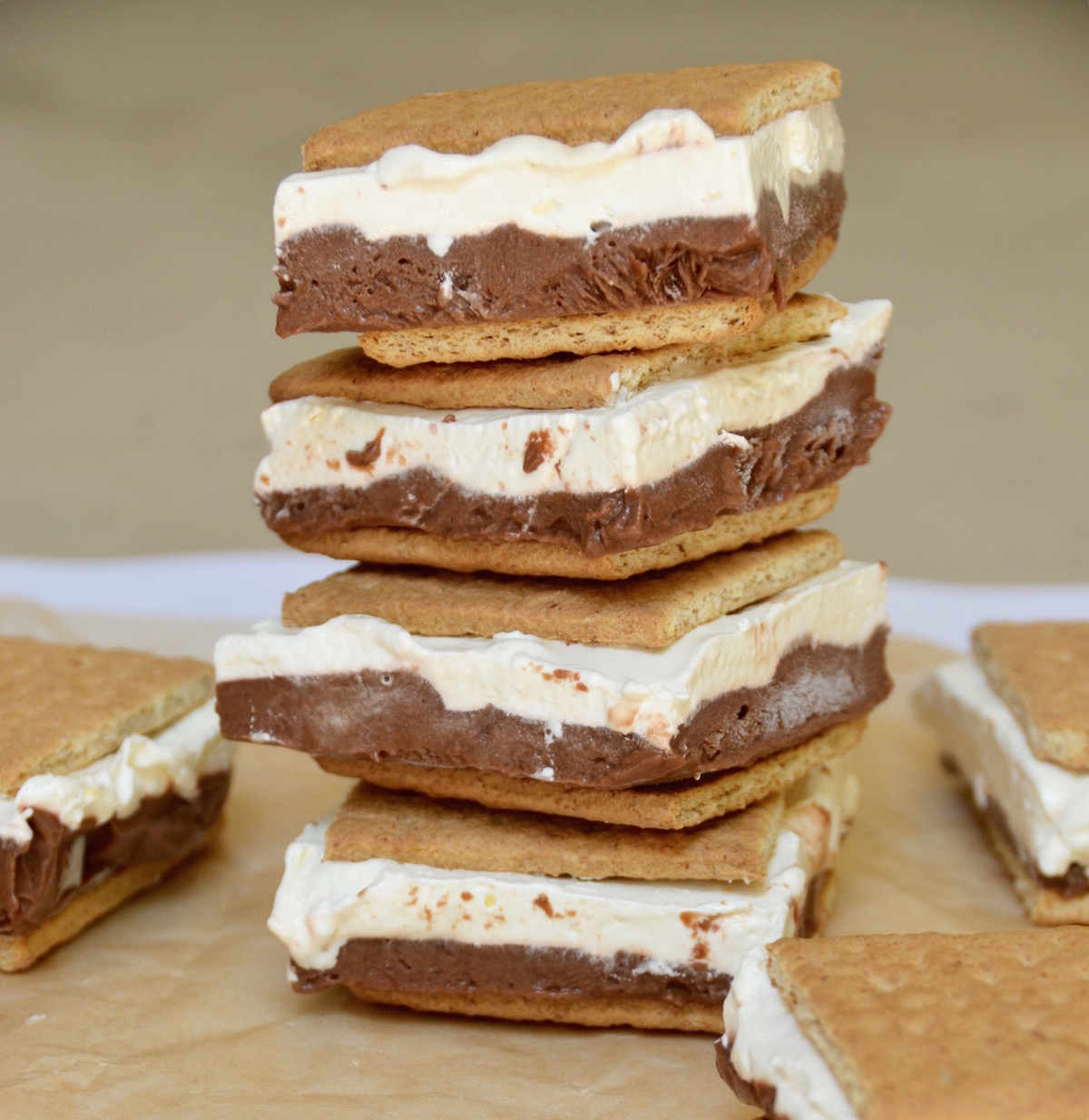 Directions:
Line a 9×13 pan with aluminum foil, allowing foil to overhang the pan. Beat together chocolate pudding mix and milk until completely combined and pour pudding into lined 9×13 pan, spreading in a smooth layer. Beat together cream cheese and marshmallow creme until smooth. Fold in cool whip. Spread this mixture on top of the pudding, smoothing top. Cover with foil or plastic wrap and freeze for 4 hours or until firm.
Using foil, remove frozen pudding/marshmallow from the 9×13 pan. Use a long knife to cut into squares the same size as graham cracker halves, then sandwich between two graham cracker halves. Serve immediately or store in a plastic bag in the freezer.
Enjoy!