Fall is officially a few weeks away and we're already starting to miss the summer season. So, we decided to make summer last a little bit longer with two spreads using our favorite summer stone fruits—peaches and plums! And they're healthy. Using no preservatives, all natural ingredients, and healthy additions like chia seeds, you'll want to make these delicious spreads before summer ends.
Vanilla Peach Butter
Makes approximately 12 ounces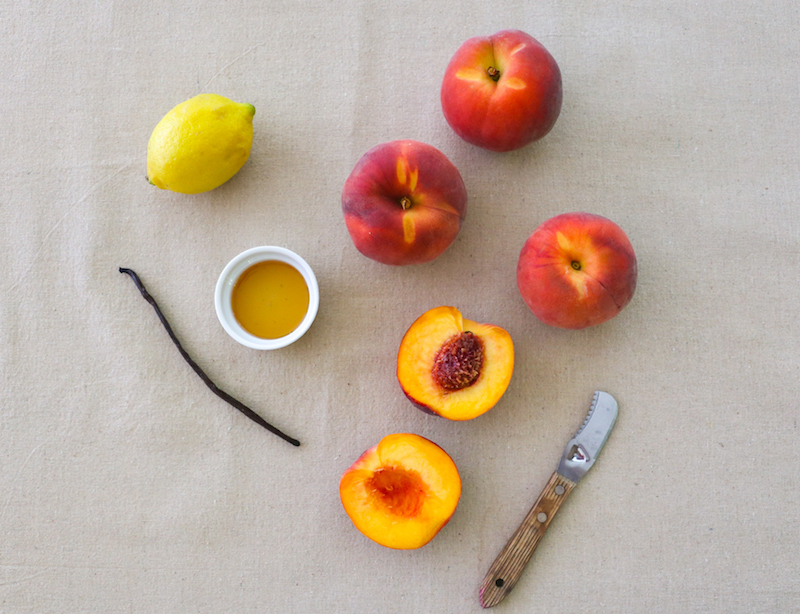 Ingredients
3 cups diced peaches (about 5 peaches)
1 tbsp water
1/2 vanilla bean
2-3 tbsp honey (depending on how sweet your peaches are, and personal taste)
1/2 tsp lemon juice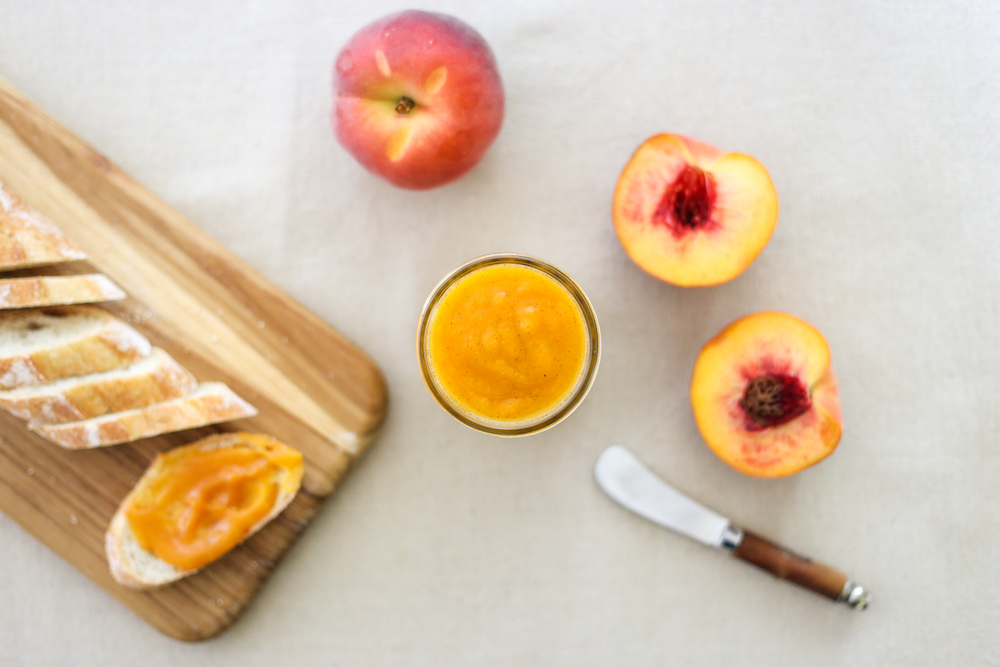 Directions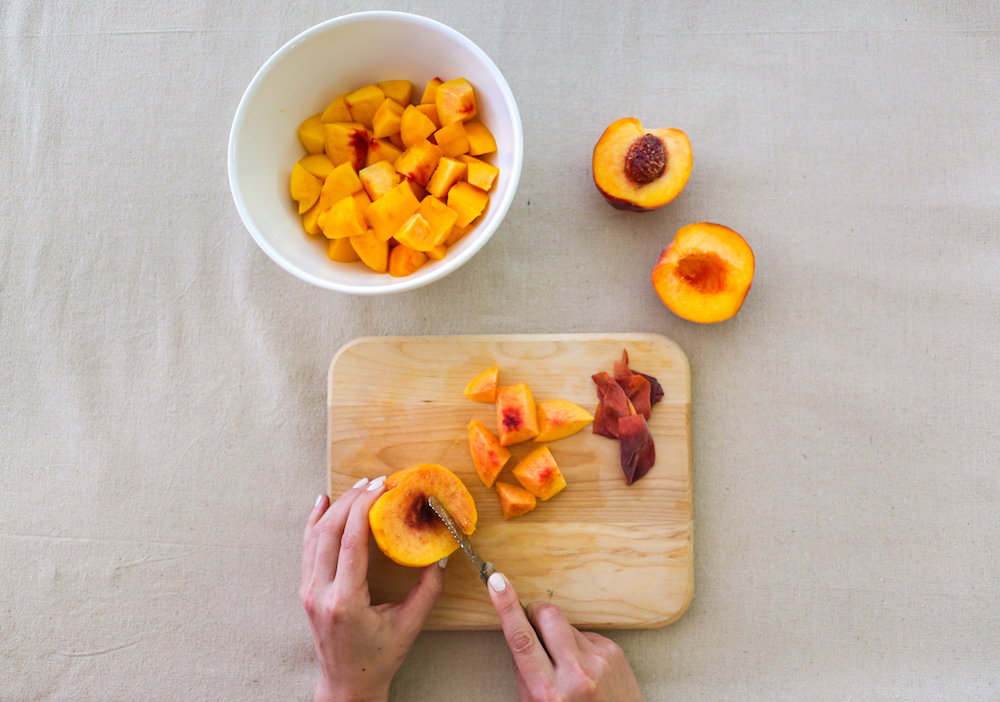 Remove skins and pits from peaches, then dice them into small pieces.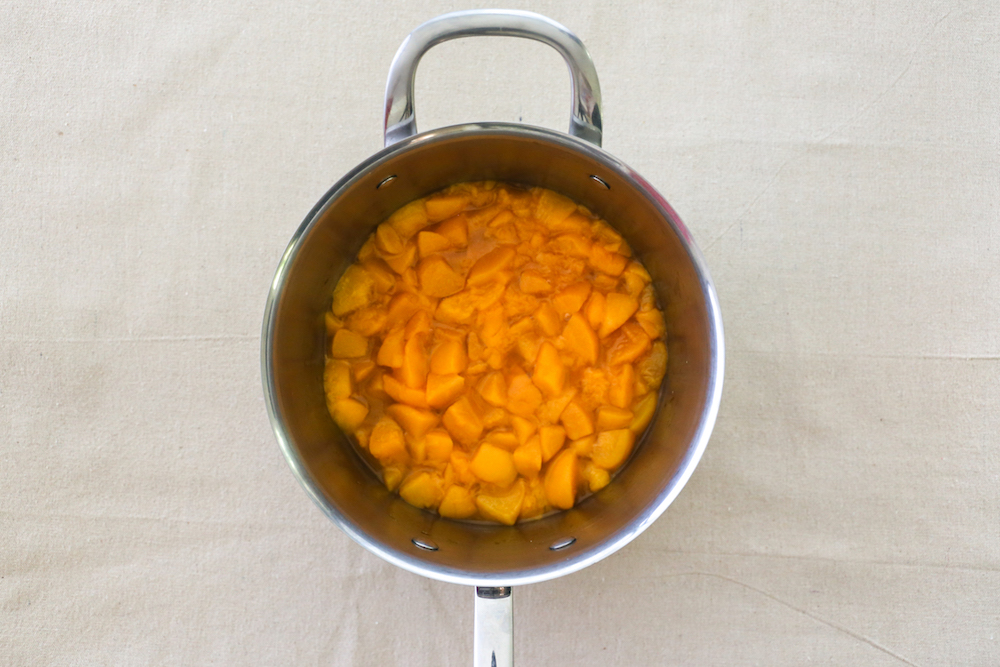 Place diced peaches into a small sauce pot with a splash of water. Simmer for 15 minutes over low heat, stirring frequently (every 3-5 minutes) to make sure the peaches don't stick to the bottom of the pot.
Transfer the peaches to a blender or food processor to puree the peaches until smooth.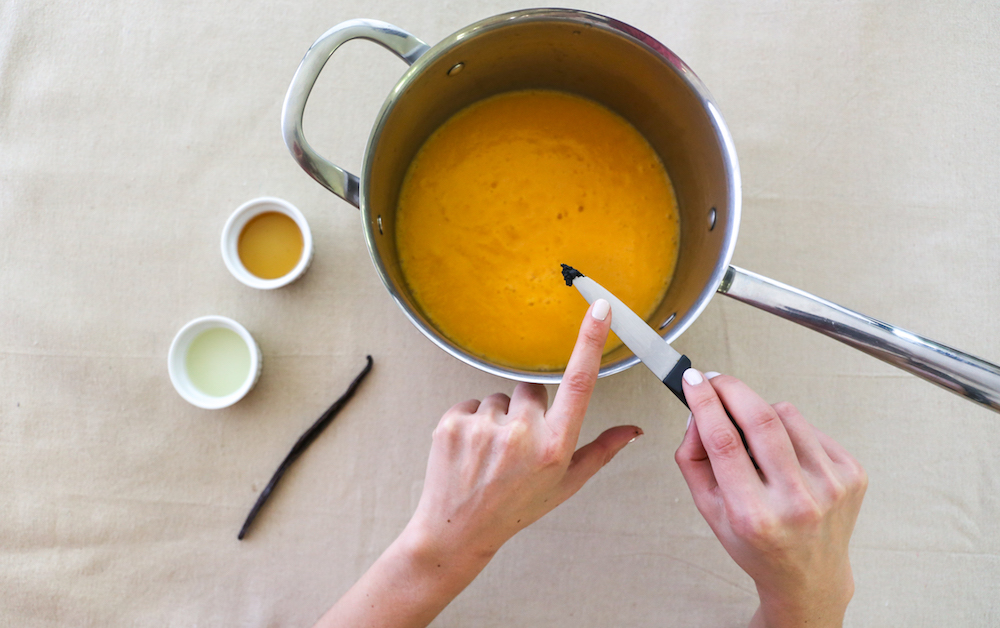 Transfer the mixture back into the pot, and add the honey, lemon juice, and vanilla bean seeds. Mix well and simmer (uncovered) for another 10-15 minutes, stirring often.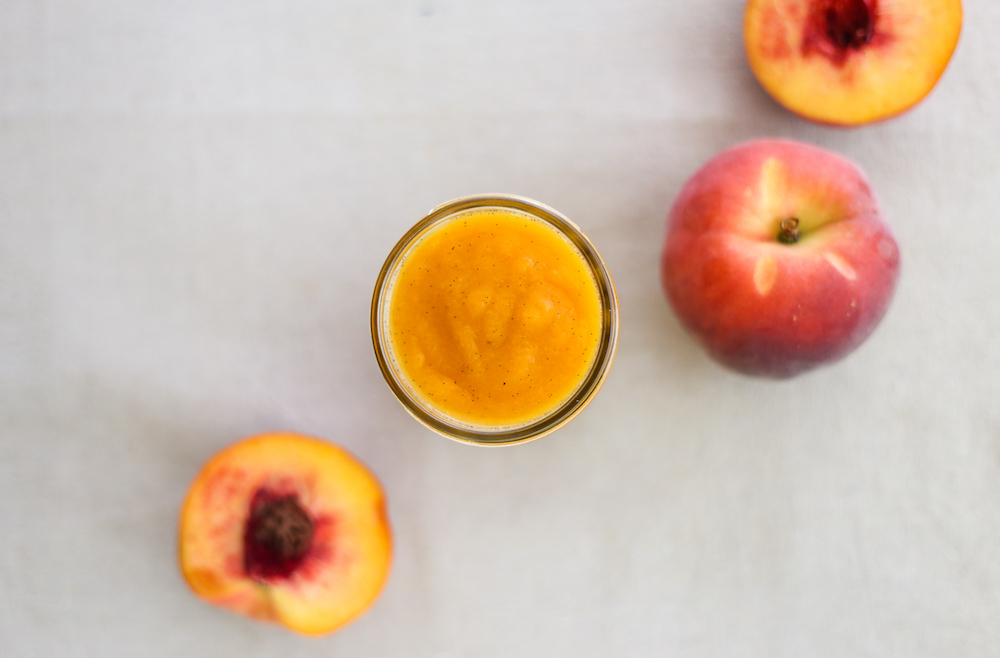 Once the desired thickness is reached, transfer the mixture to jars.
Plum Chia Jam
Makes approximately 12 ounces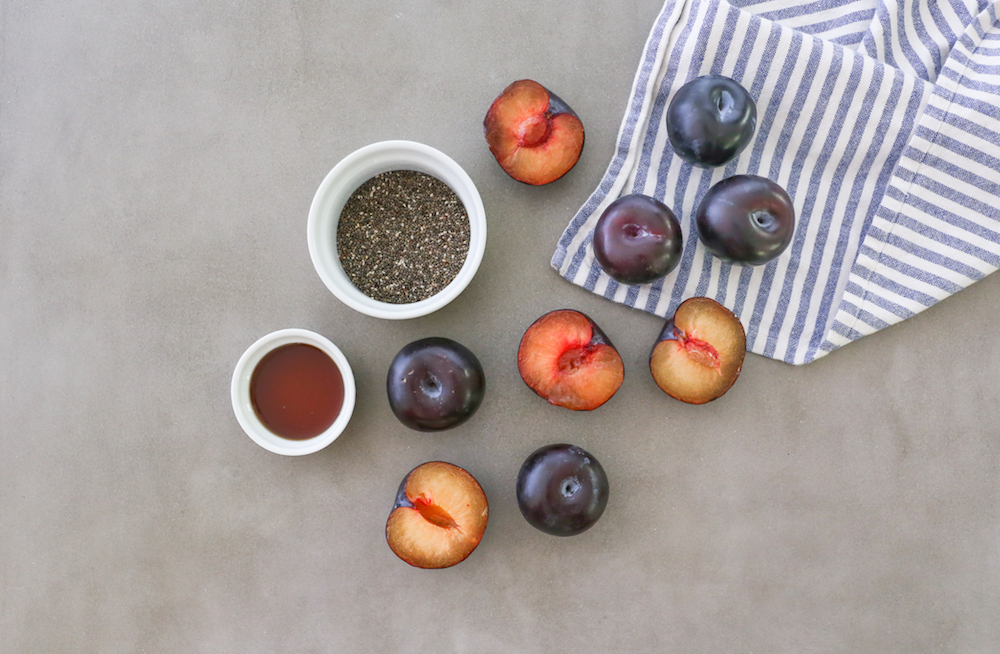 Ingredients
2 cups diced plums (6-8 plums)
2 tbsp chia seeds
1 tsp lemon juice
1-3 tbsp maple syrup (depending on how sweet your plums are, and personal taste)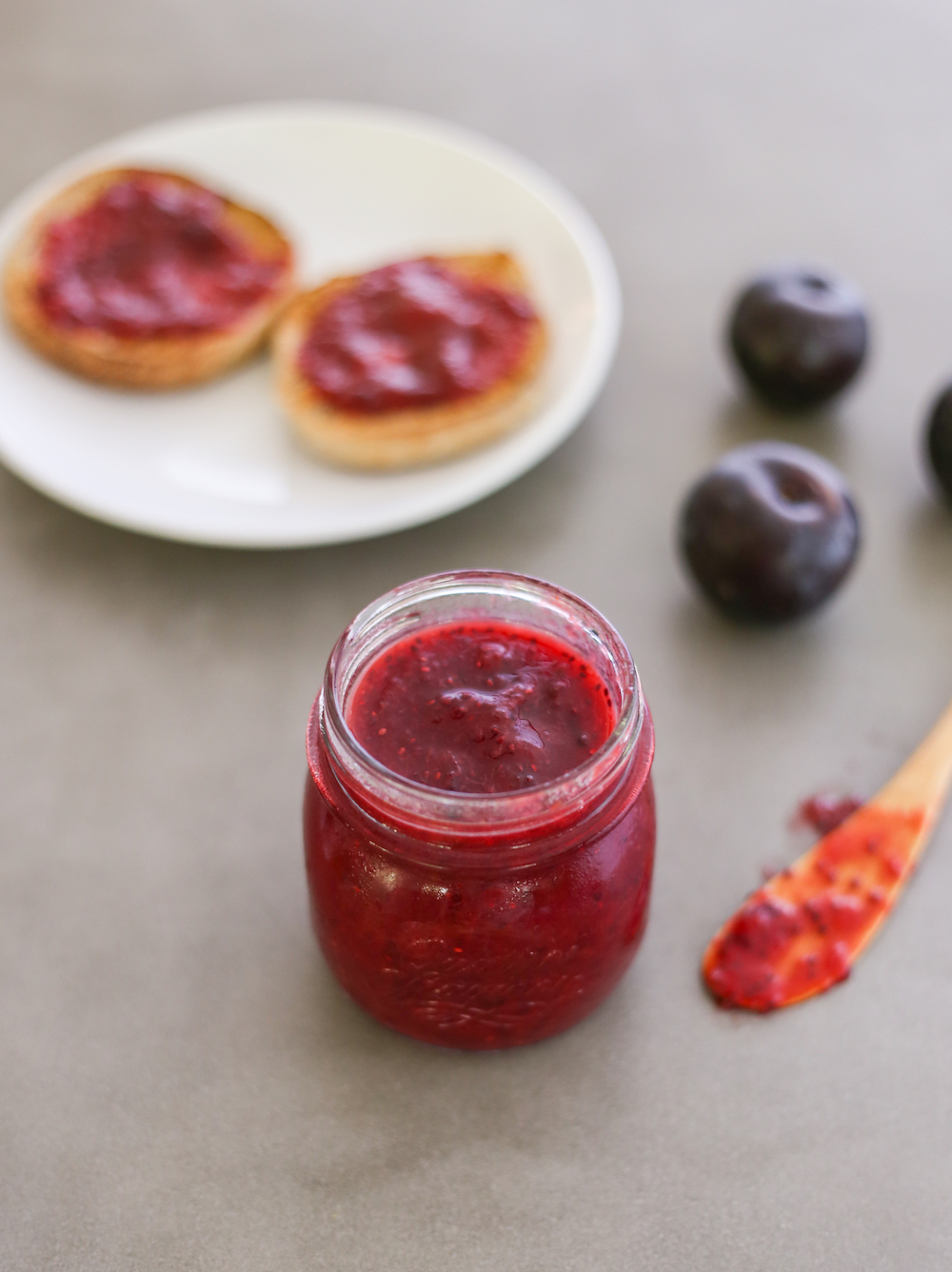 Directions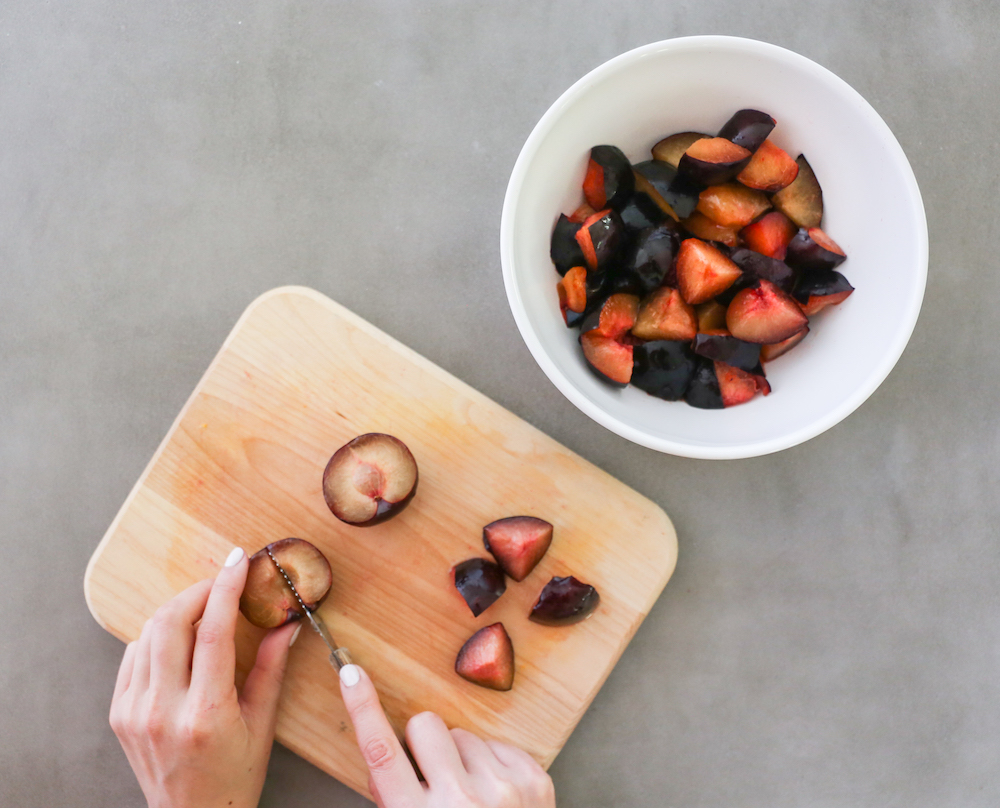 Wash plums, then removed the pits and chop into quarters. Keep the skin on (that's what will give the jam it's beautiful color!).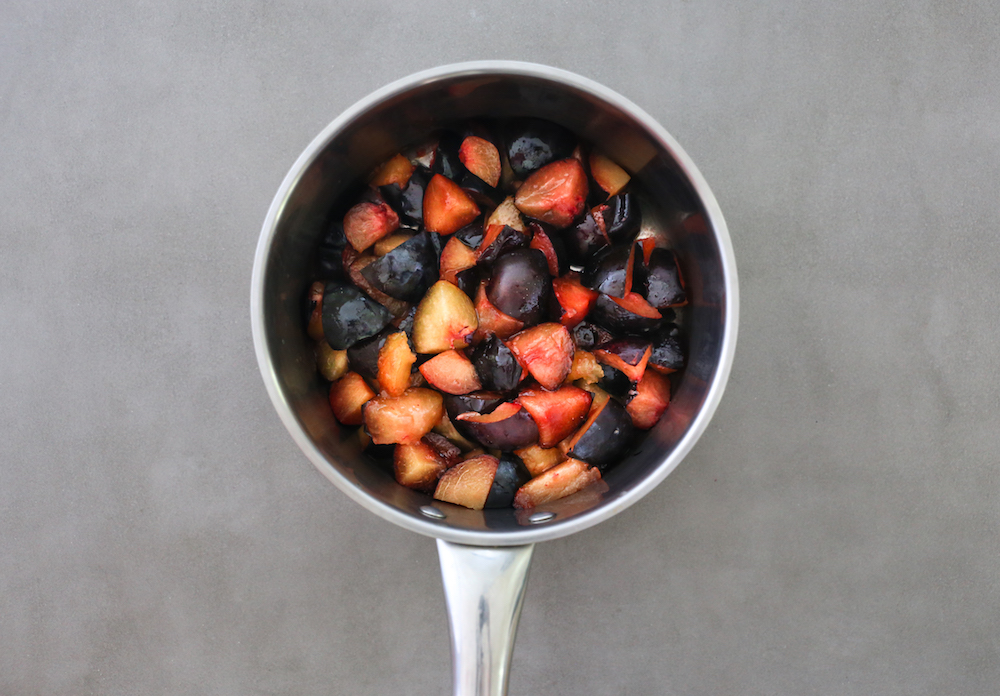 Place plums into a small pot and simmer for 15 minutes, until the fruit starts to break down and look syrupy. Stir frequently to make sure it doesn't stick to the bottom of the pot.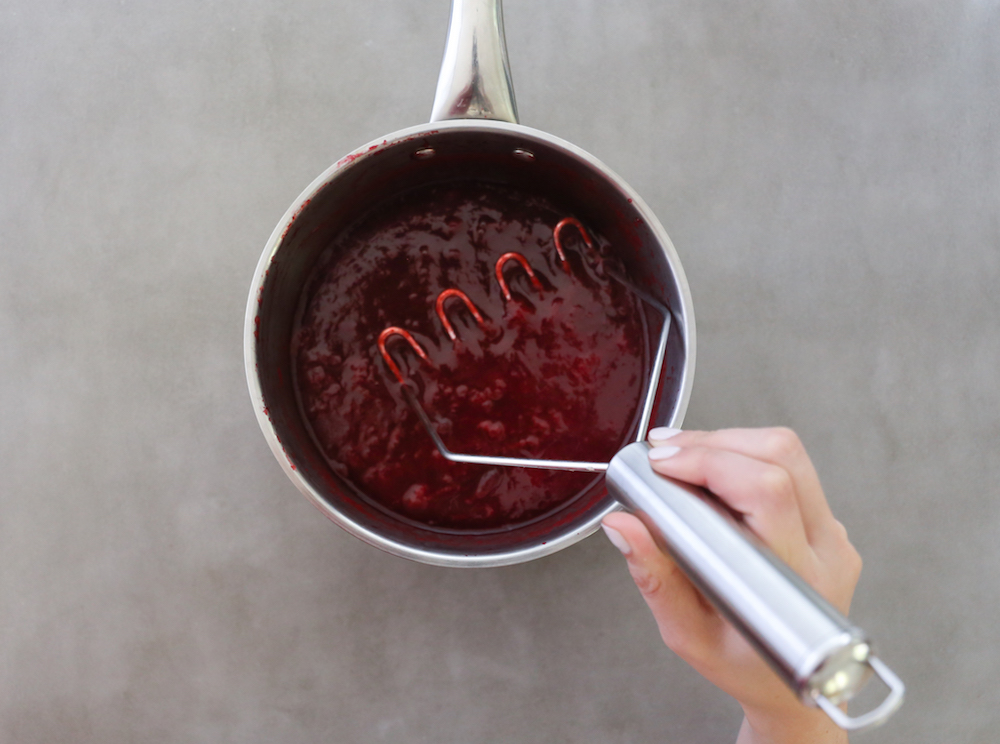 Using a potato masher, mash the plums into smaller pieces until it's as smooth (or lumpy) as you wish.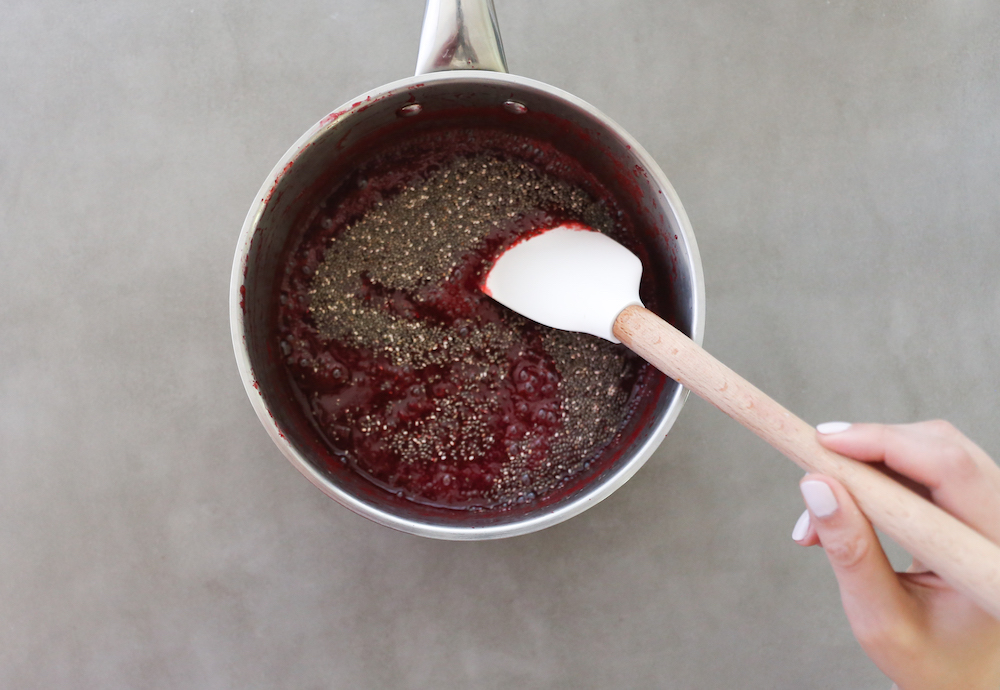 Stir in the lemon juice, maple syrup, and chia seeds. Pro tip: If you want to get rid of visible chia seeds, blend the mixture before placing into jars for storage.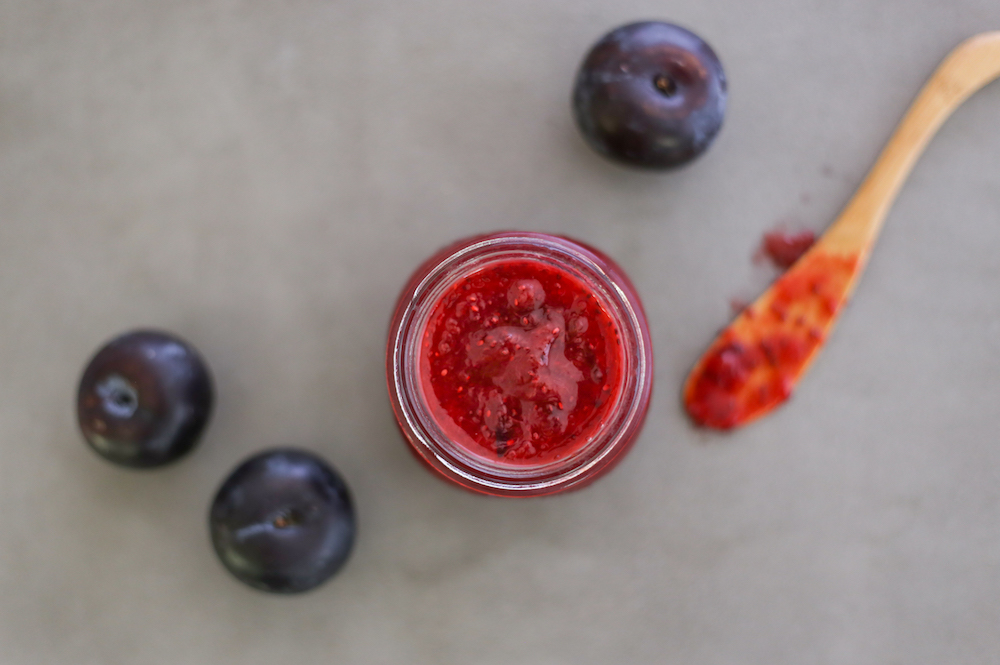 Allow the mixture to thicken for 10 minutes before transferring into jars. The jam will continue to thicken for a few hours.
Pro tip: There are no added preservatives in these recipes. If you do the full hot water bath canning process, the spreads are safe to store at room temperature. If you skip the canning process, store in the fridge and use in 2-3 weeks (or until it's gone!). You can also freeze the mixture for several months and thaw in the fridge before using.
And the spreads don't have to be just for pastries or bread! Swirl the spreads into yogurt or ice cream, add a dollop to oatmeal, or add them to a cheese board. Trust us, they go with everything!