You may have heard the expression that progress happens in stages, and nothing could be truer in fitness. It's fitting then that the latest addition to our cycling program is aptly named "Stages"—a celebrated cycling line that's dedicated to providing cyclists with the best bikes and the latest in smart exercise technology. We're thrilled to introduce our community to Stages, and we want to share a little bit more about this one-of-a-kind cycling experience.
Why You'll Love Cycling with Stages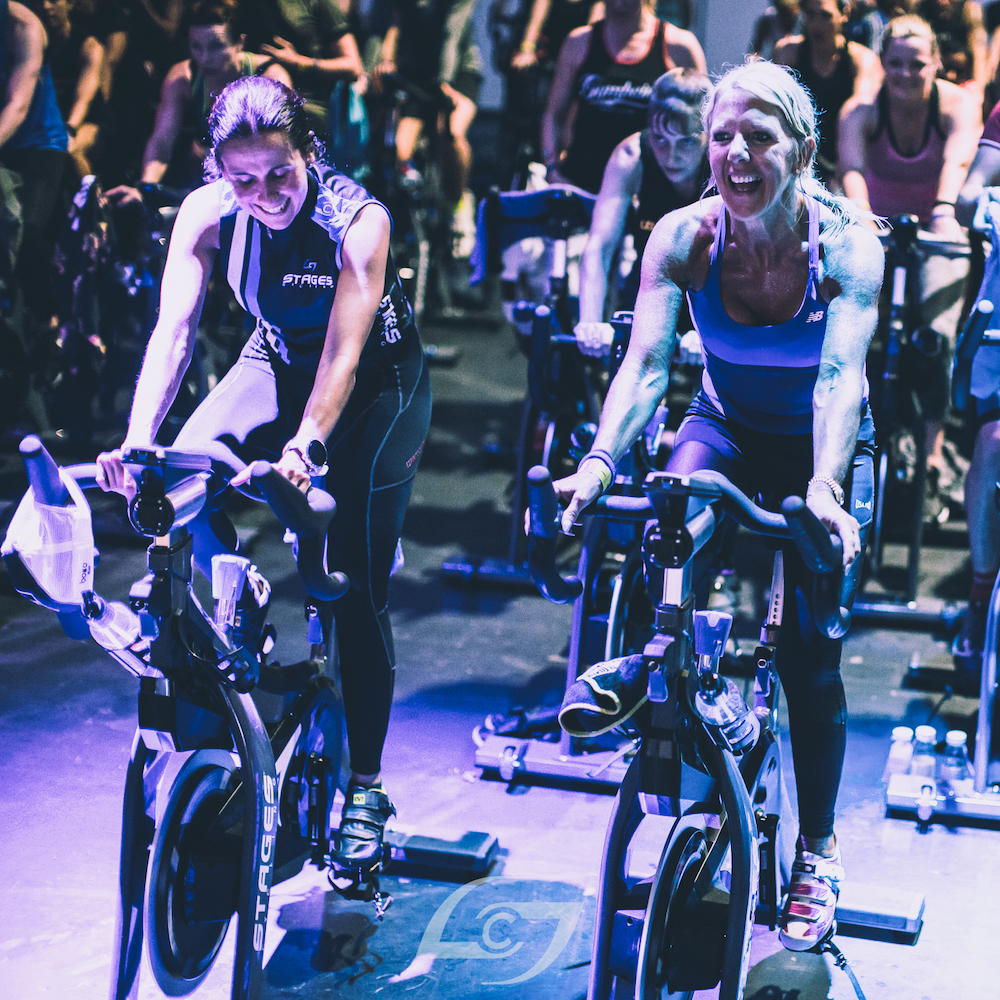 Your Seat Will be Sweet
More than just an indoor cycling bike, Stages' bikes are ergonomically ­fit and engineered for the best ride for every individual rider. The screens are easy to read (meaning no squinting down to see your metrics), and the bikes are easy to ride (meaning no muscling your bike into the setting and position that works best for you). Your ride will be comfortable to the max, making it easier for you to focus on your workout rather than your bike.
Your Stats Will be Spot-On
Stages prides itself on having "taken the guesswork out of training." With advanced wireless technology that connects bikes via Bluetooth® and ANT+™, you'll never have to guess how much work you're putting in or how much progress you've made. You'll see it all on the awesome self-generating EcoSCRN display, and you'll ride with unmatched precision of your stats.
A Community of Riders, An Adventure for All
Stages takes indoor cycling out into the real world, not only with simulated resistance for hill training and terrain training, but also with scenery. You'll connect with other riders digitally to explore biking trails all over the world, featuring sceneries from the beach to the mountains—on two 10 feet screens. You may not have had time for a coastal ride that morning, but with Stages, you'll experience it on your lunch break!
Want to join the cycling movement that's taking riders to their peak? We look forward to introducing this new bike and programming!