We recently learned of some fantastic news in the health and science world! The FDA has approved the use of CAR t-Cell Immunotherapy for refractory (or relapsed) acute lymphoblastic leukemia, bringing the first application of gene therapy to the U.S. And we're humbled and honored to think that our community played a small part in this huge development through our fundraising with Team G.
In honor of September being National Childhood Cancer Awareness Month, we're proud to revisit this philanthropy that's near and dear to our hearts. You may recall the series of donation-based events we hosted for Team G last year, raising over $50,000 together! The majority of proceeds went directly to Lucile Packard Children's Hospital, where cutting-edge research projects are focusing on amino therapy to fight pediatric cancer.
And this fall, we'll continue the collaborative fight against childhood cancer, with Yoga on the Plaza every Thursday night in September. Join us to flow, stretch, and sweat for this incredible cause on Thursday evenings from 6:00 pm to 7:00 pm. The 1-hour class will be taught by our beloved instructor, Jennifer Keller, and will feature sound-off equipment. Bring your mat and come join us on the Plaza! Register for class here. If you're unable to bring your mat, we'll have a limited supply with us.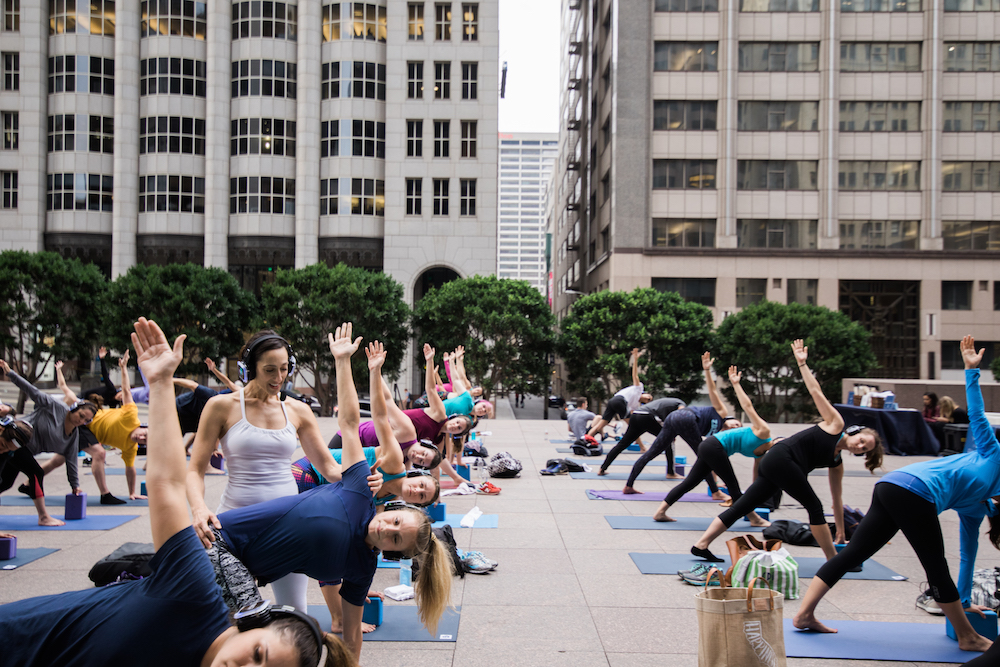 Continuing our commitment to benefit others as a community, we're also featuring a different charity each month through December. October will benefit One Warm Coat, November will give back to local food banks, and December will carry on our annual partnership with Toys for Tots. At the Bay Club, there's always an opportunity to come together to help others, and we hope you'll join us in doing so throughout the season!