As much as we love a good DIY, we know that some aren't exactly gift-worthy—even with the best intentions. But we can assure you that this DIY cinnamon stick candle will light your way towards successful gift giving, even if you're struggling with that last-minute present. You might even have to gift it to yourself!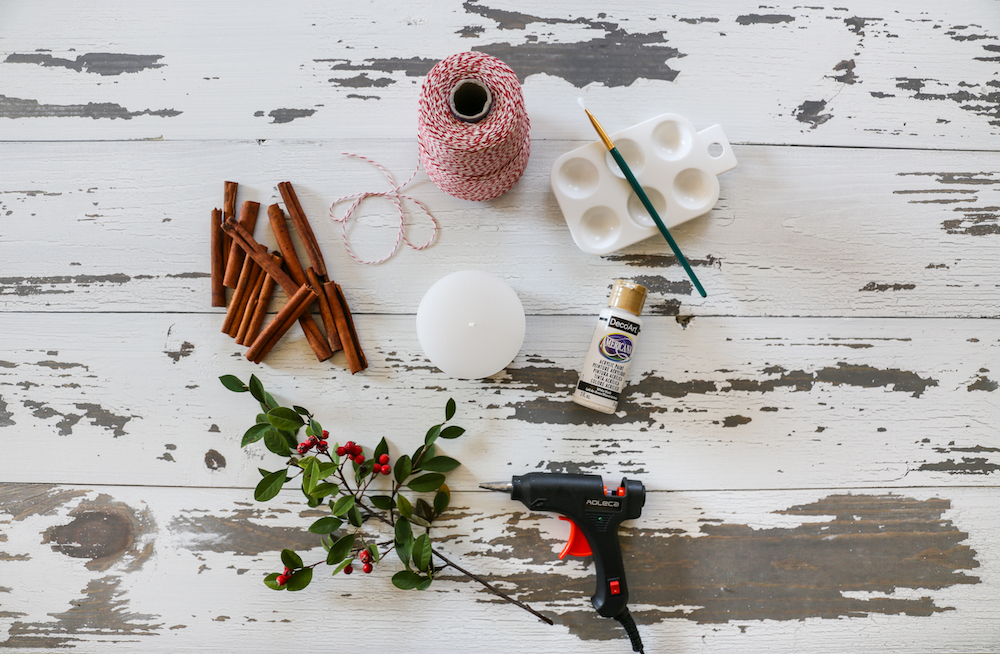 Tools needed:
Cinnamon sticks*
Pillar candle
Hot glue gun
Twine
Holiday greenery
White paint & paint brush (optional)
* Buy the decorative cinnamon sticks from a craft store such as Michael's. Food-grade ones can be expensive!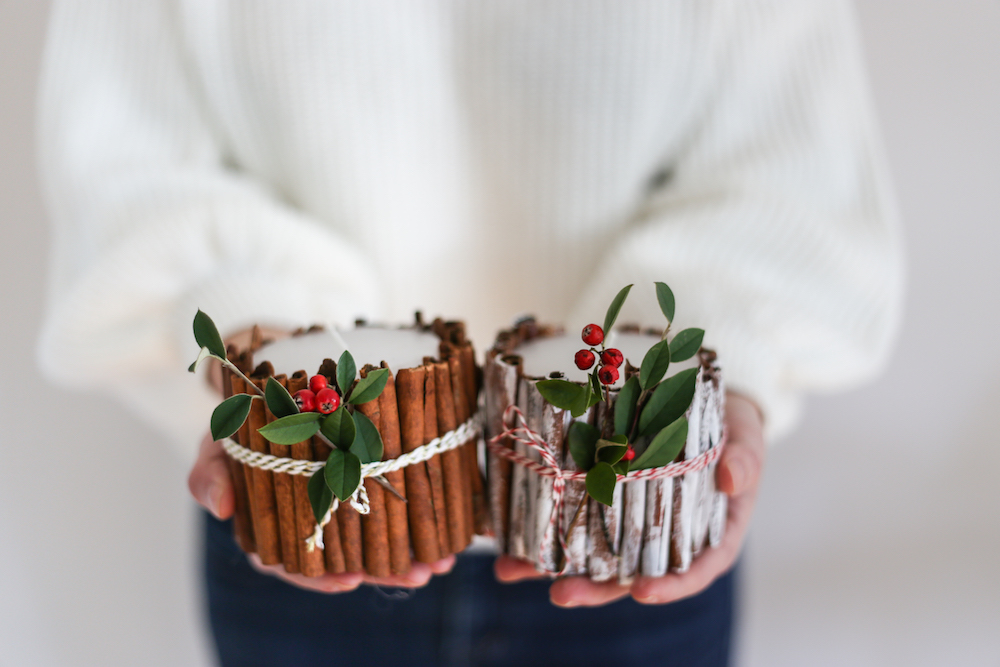 Instructions:
1. Make sure your cinnamon sticks are the right size. If you bought long ones, snap them in half so they're the same height as the candle.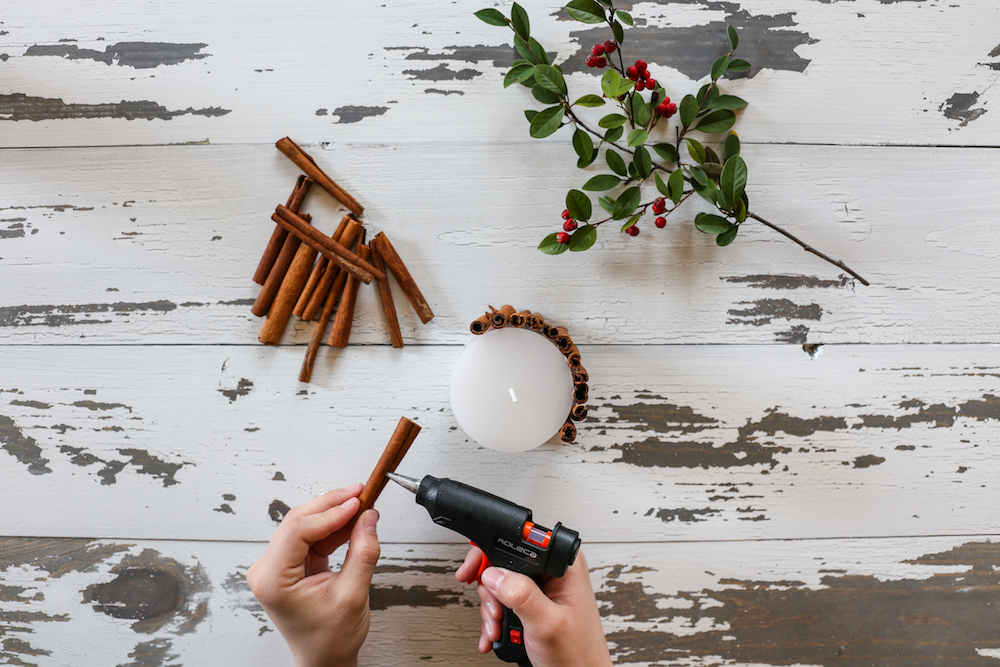 2. Using the hot glue gun, begin gluing the cinnamon sticks around the candle. Depending on the size of your candle, it will take 15–20 cinnamon sticks.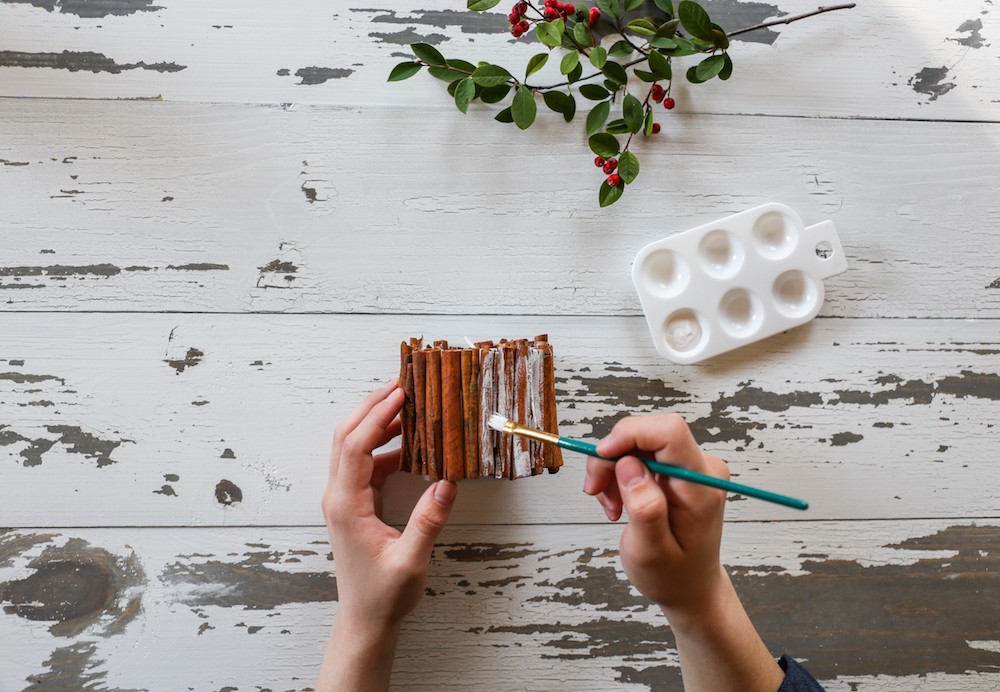 *Bonus step: Paint the cinnamon sticks white, but don't cover them completely to get the rustic, tree bark look. Allow the paint to dry before moving on.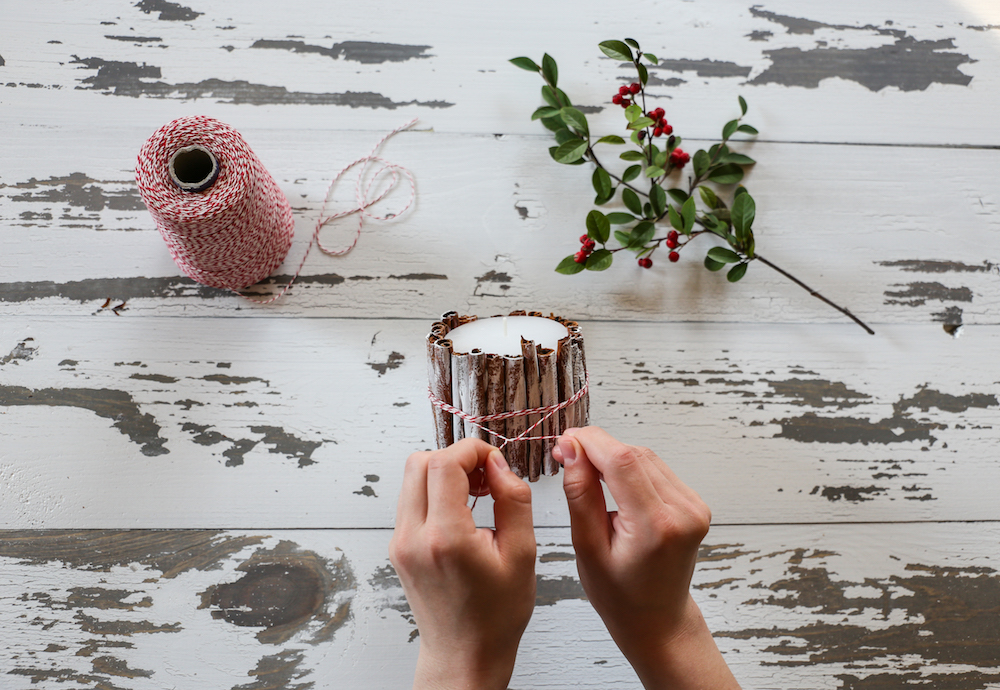 3. Cut a piece of twine, about 3-feet long. Wrap the twine around the candle 3–4 times, then tie a bow.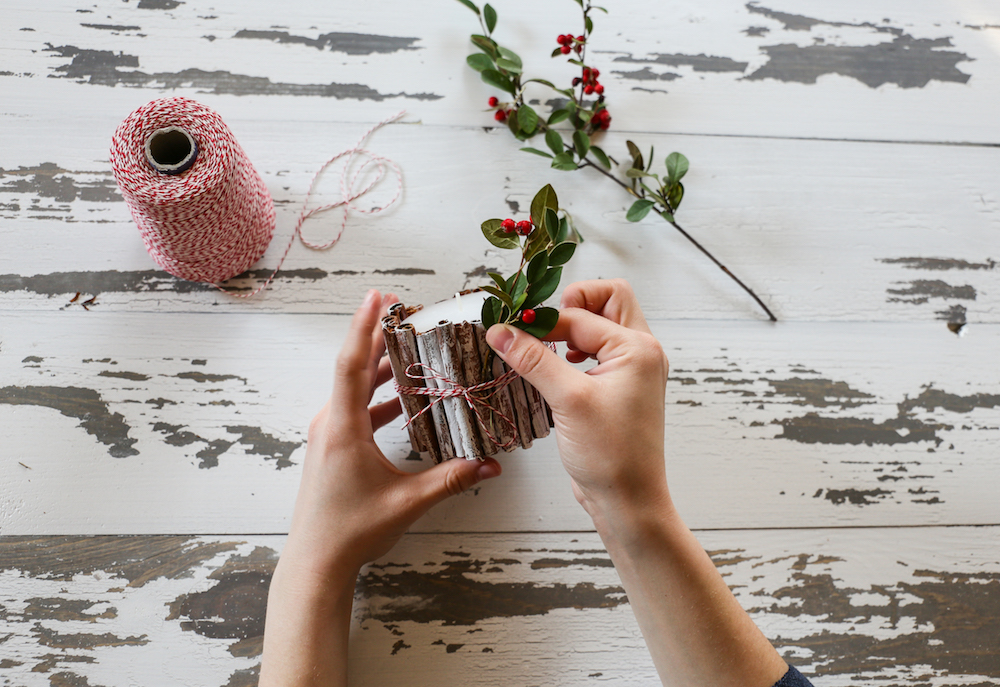 4. Cut off a small piece of holiday greenery, and slide it under the bow, secure with glue gun if necessary.
And voila! Enjoy these festive candles for your holiday season.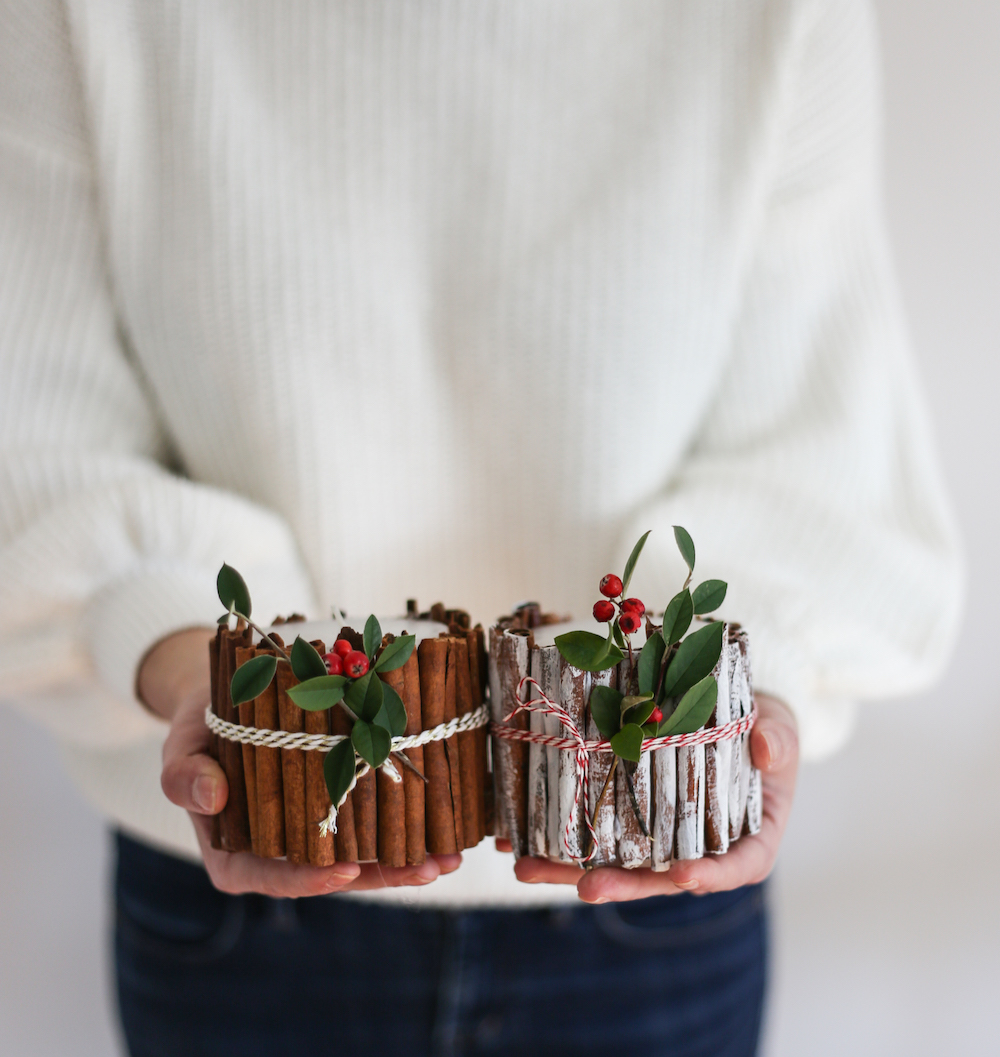 Did you think our holiday DIYs were complete? Not yet! Stay tuned for a special New Year's Eve DIY next week.